All through the past year, we brought to you an array of pooja room designs, storage tips, colour combinations and more! Well, we are well into the new year, and we thought you could do with a collated list of our favourite pooja corners. Enjoy!
Pooja Room Designs #1: Keep it Traditional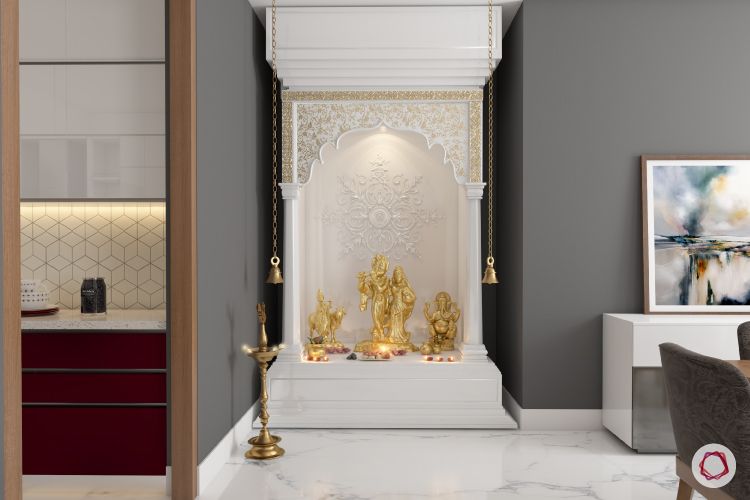 While we are seeing a surge in the number of modern and contemporary apartments, your pooja room can stay up-to-date without losing its roots. Keep the tradition alive and get a carved out pooja unit for your deity. Additionally, white is always a safe choice when it comes to this space. Intricate and detailed carving will enhance the beauty of the unit.
Pooja Room Designs #2: Infuse some Freshness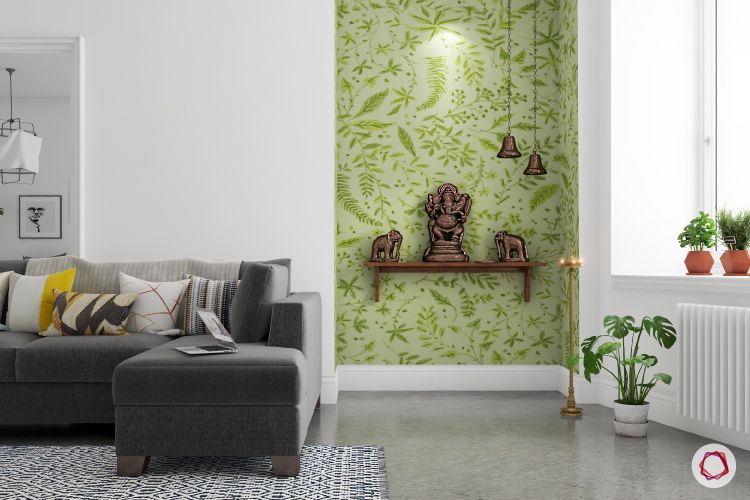 Well, this year it's all about welcoming greenery and keeping things fresh at home. Why leave out the pooja room? An appealing green, leafy wallpaper will add a dash of freshness to your pooja corner. We also love how the bronze idols and bells add an antique touch to this space.
Pooja Room Designs #3: Celestial Wonder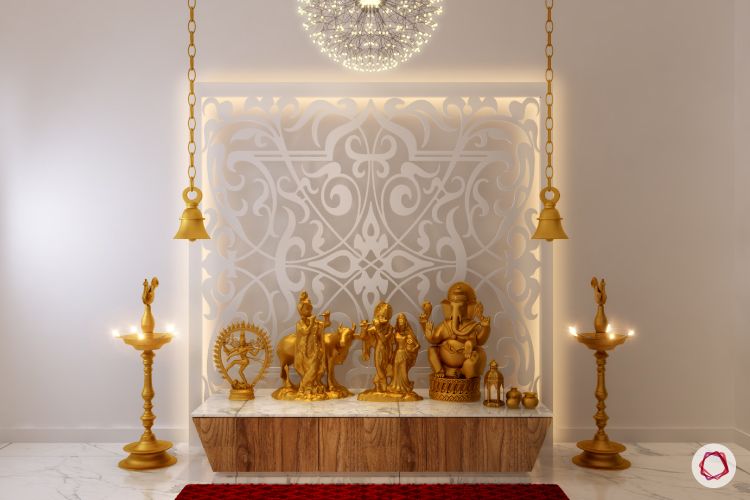 This pooja room is one of our all-time favourites and we are crushing on the attractive celestial backdrop of this one! Sparkling golden idols and a pristine white theme, complete with marble flooring makes this space a heavenly escape.
Pooja Room Designs #4: Corner Divinity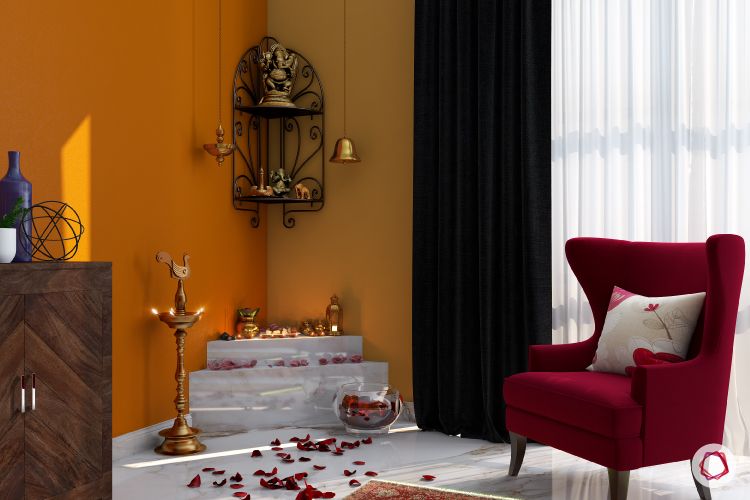 Some of us may not have homes that come with a dedicated space for a pooja room. However, you can turn a corner of your home into a pooja corner quite easily. Use a wall-mounted open cabinet to place your deity and add open storage right below it. Voila! Your very own pooja corner is ready without having a pre-designated space. Additionally, this adds a certain charm to your living space.
Pooja Room Designs #5: Carve a Niche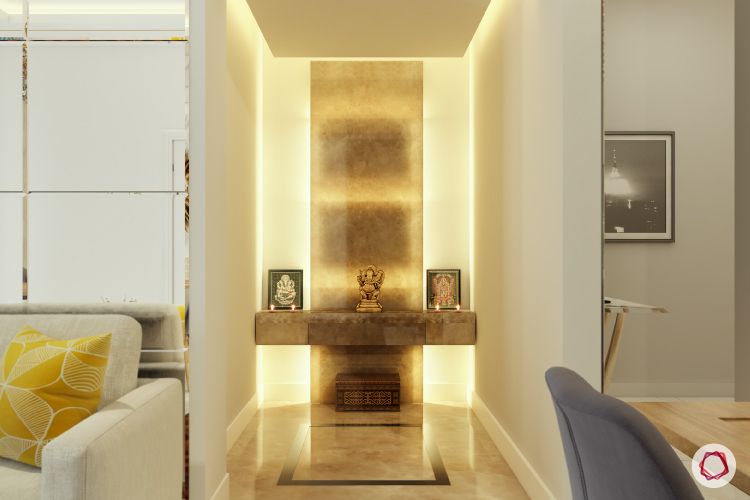 A pooja room can also be built in a niche. This particular pooja corner is built in granite in a wall niche, complete with ample lighting to light it up! We love this pooja corner as it celebrates simplicity and embraces elegance.
While there are a lot pooja room designs out there to choose from, these continue to remain our favourites from last year. Also, read this and get the right materials for your pooja rooms! We hope we've equipped you with all you need to beautify your pooja corner. Show us some love by telling us what you think about these five designs!