Prayer rooms or mandirs are an integral part of Indian homes. But when it comes to revamping the decor of the house, they are often neglected. People fail to transition smoothly from traditional mandir designs to something more modern. This makes it an eyesore as it clashes with the rest of the house.
Our pristine collection of mandir designs, brimming with fresh, contemporary appeal, is just what your house needs.
1. Lighting splendour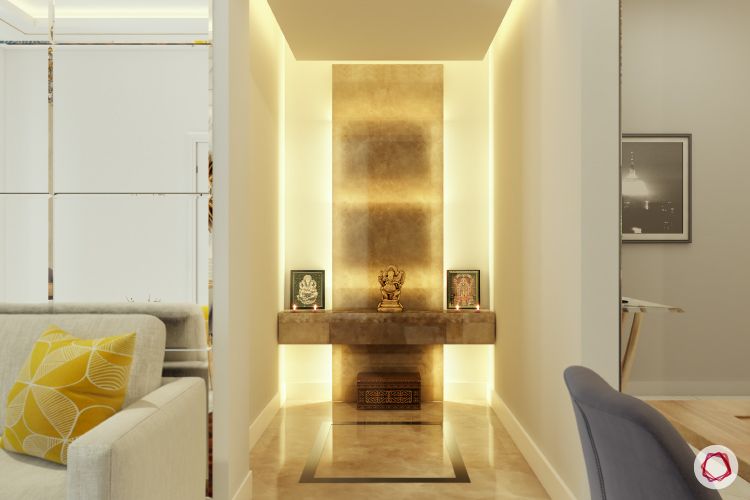 Traditionally, mandirs are lit with diyas and candles. But now mandir designs are opting for safer and cleaner alternatives like fairy lights or cove lights in and around the area to give it a vibrant glow. Pick soft colors and lights that can be dimmed according to the setting. In this mandir, the translucent backlit panels add a heavenly glow to the space, something that can be easily replicated in your own home.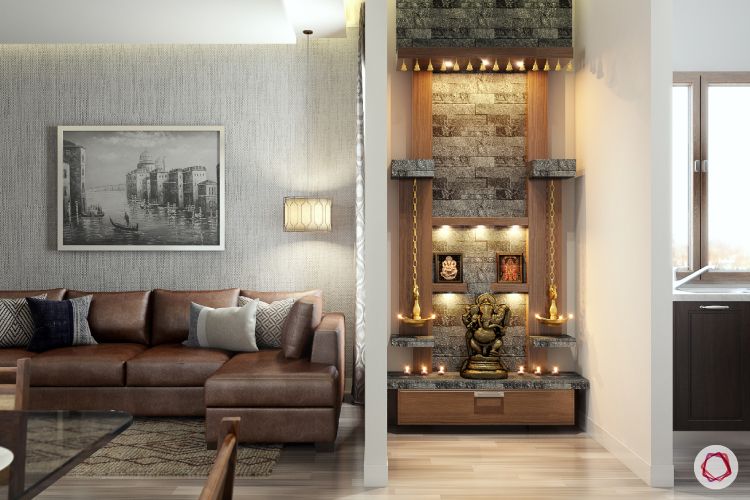 Ornate floor or hanging lamps can also brighten up the space. The wooden setup and the glow from brass lamps cast a resplendent glow without taking away the focus from the idol.
Carefully choose your lighting style according to your room's orientation, size and theme.
2. Niche novelty
Niches and redundant corners of your home can easily be transformed into a prayer area. It is a good idea to make use of light colors for the platforms and vibrant hues for the walls to draw the eyes towards the mandir design. You can also use a jaali pattern to separate it from the living area.
Also, make sure that the space is not overcrowded with idols. Keep it simple and elegant.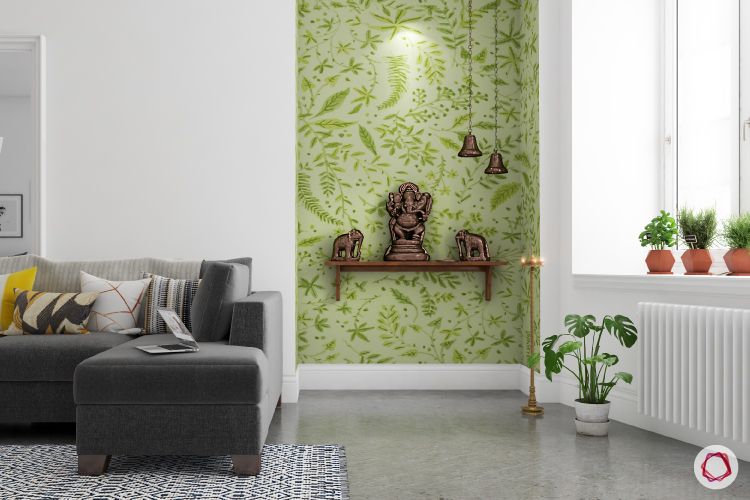 Alternatively, you can add a single shelf to the slim niche to keep it minimal and do up the space with a charming wallpaper.
3. Small and stylish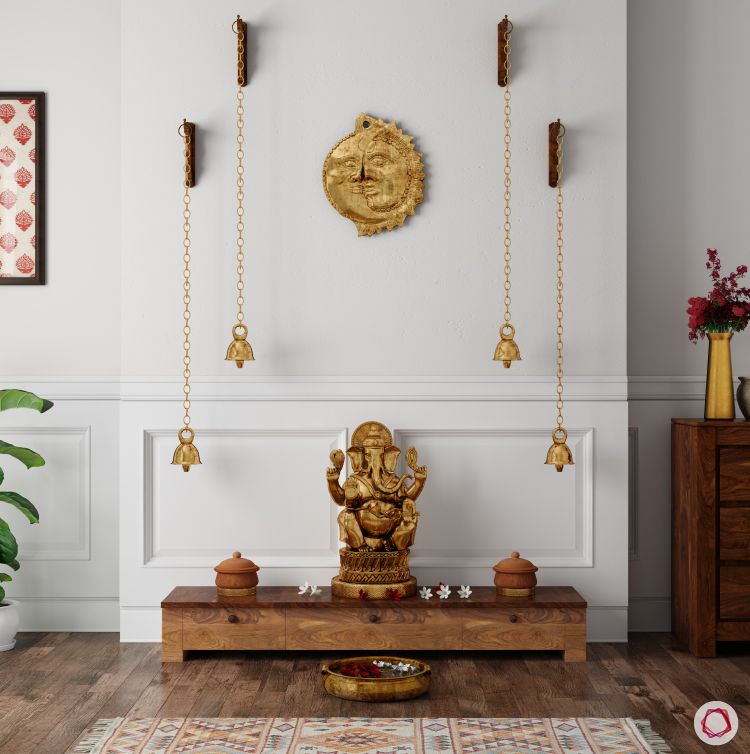 If you are not a fan of huge mandir rooms or just don't have the space for it, mandir designs like these are perfect as that easily blend with the general decor of the room.
Borrowing hues from its surrounding, this simple, open setup features an idol, a floor standing shelf for your samagri and some bells and brass accessories to go with the wood.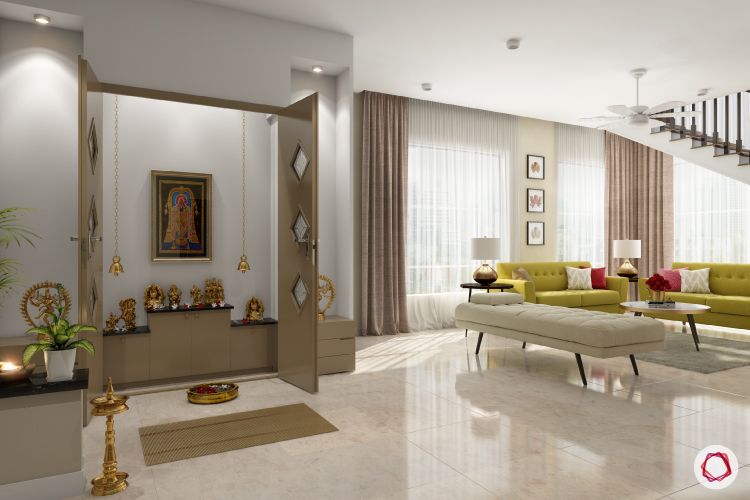 But if you prefer privacy, opt for mandir designs like this. The windows in the cabinet doors gives the blocky structure a light, airy feel, along with the neutral colours.
4. Artistic focus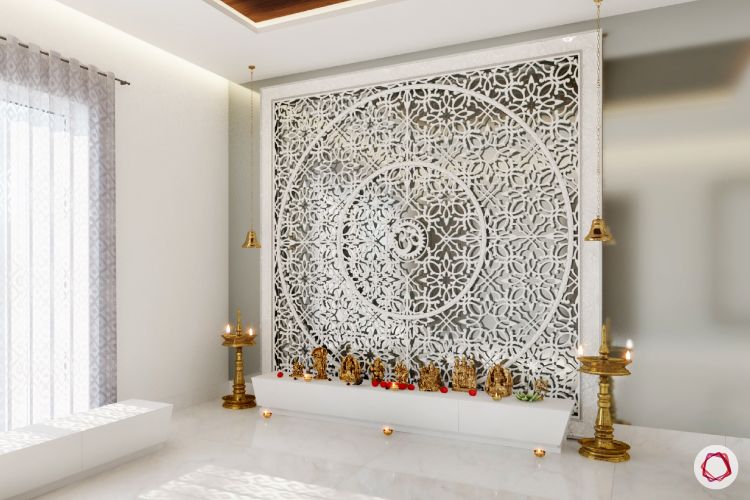 The best mandir designs can be a fusion of a traditional setting and modern, edgy decor. An artistic rendition of a shloka, or a chic background ornament with an exquisite metallic finish can be a real game-changer. It will surely add aesthetic appeal to your home and be the cynosure of all eyes.
In this setup, the larger-than-life laser cut back panel is the highlight with its intricate detailing. Painted in white, and paired with brass idols and lamps, this is quite a stunner!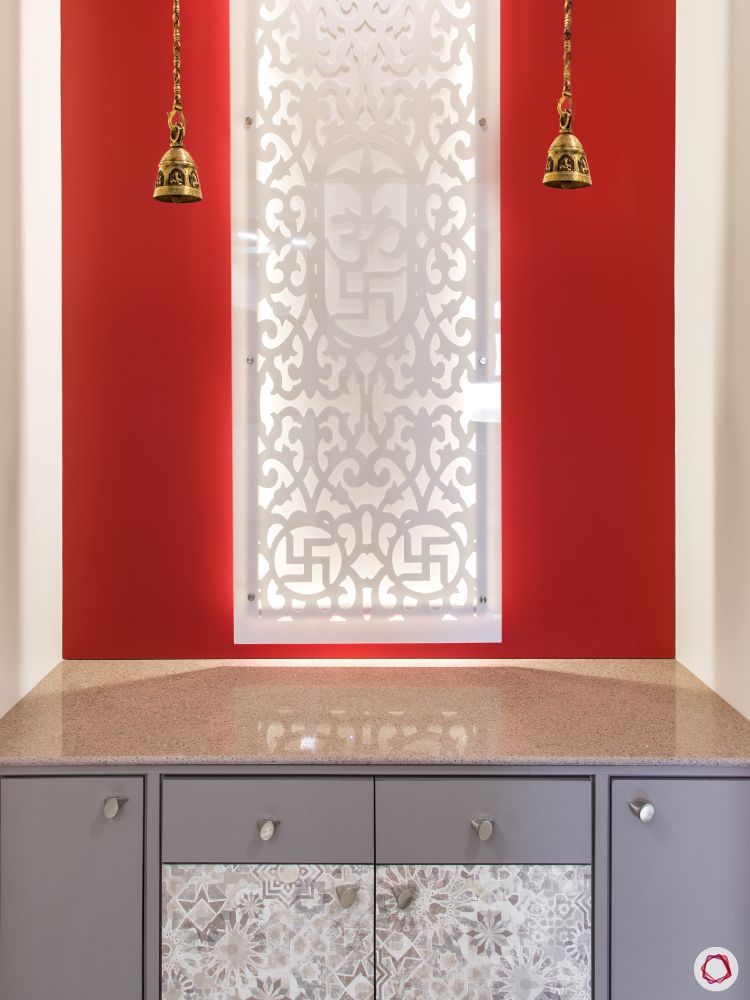 In this setup, the backlist panel shines right through, bringing to life the detailing in the panel. Combined with an earthy orange, this is the perfect abode for your favourite deity.
5. Magical mix up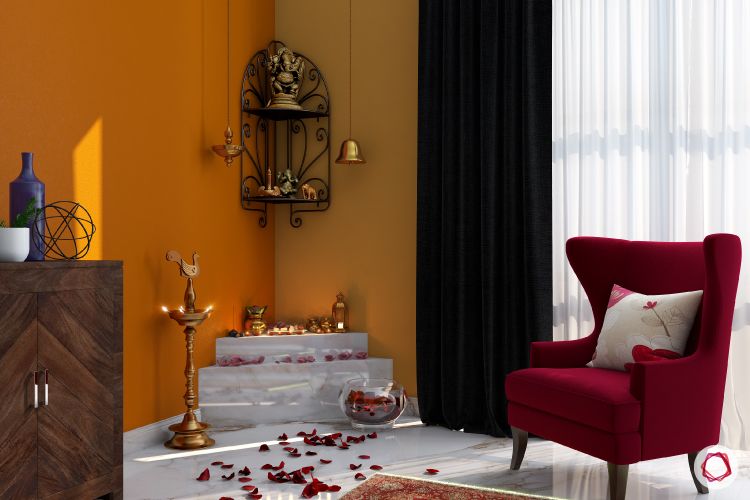 Last but not the least, if you are have a dedicated prayer room, go all the way. However, with modern urban homes, space is mostly the constraint. So you can accommodate a step-like structure in a corner and do it up in style like this! You have plenty of space to mix up the above design elements and style it with floating-flower bowls, cushions, floor mats etc.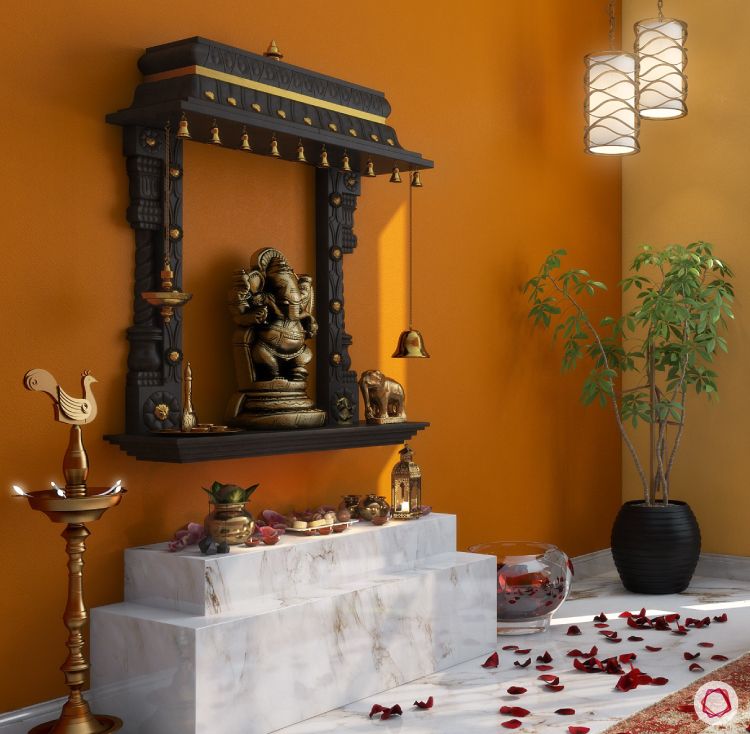 Use some wall space to set up a stage in marble and top it off with an ethnic pooja unit like this. Add some incense and flowers to the milieu. What a beautiful space to offer your prayers!
Now that you have these tips in hand, you can easily customise or choose from these mandir designs that blend in with your home's theme and offer a quiet spot for prayer and contemplation.
Write to us with your feedback!