If the kitchen is the heart of the home, the living room is a close second, albeit for different reasons. For starters, it's the first room your guests lay their eyes on; it's also a retreat for you to unwind and gather with family. Decorative items for living room is a serious money pit if you're not careful, but some living room accessories are a must have in the space.
What are Decorative Items for Living Room?
These are knick-knacks and accessories that infuse personality and character into your living room, taking it from a neat display to a warm and comfortable space. We've listed down 5 key decorative items for living room that you can't go without:
Decorative Items for Living Room #1: A Cozy Rug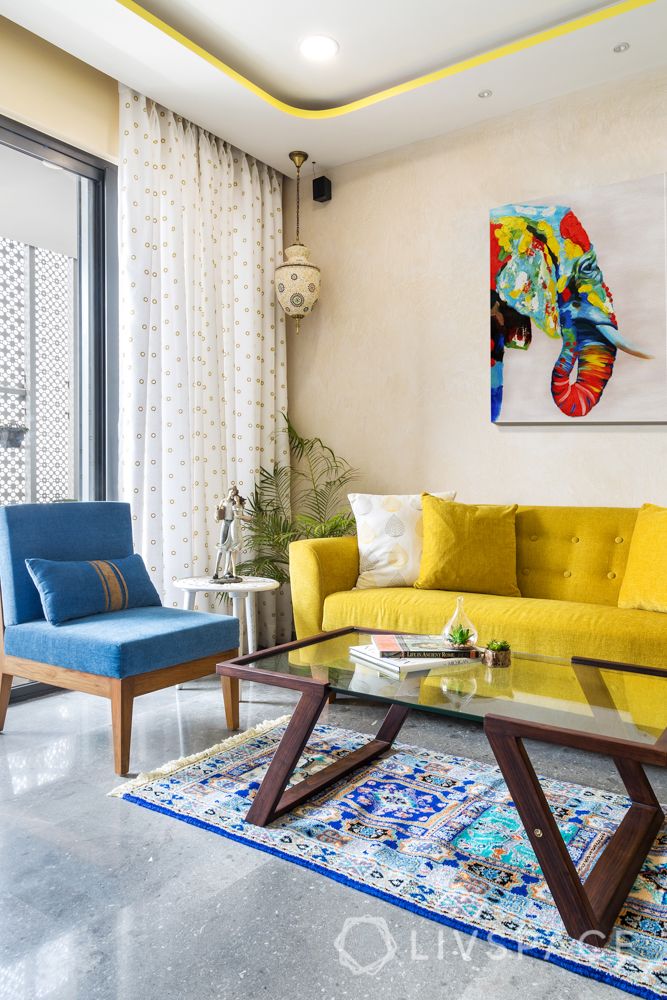 Bright and patterned or neutral and subtle, a rug is a must-have in a living room. It warms up the space, lending a cosy feel underfoot that flooring can't achieve. Find a rug in a shape and size that's a right fit for your space; the wrong size may make the room look smaller or just plain awkward. If you're struggling to find the right size, consider layering a brighter rug, say of Turkish weave, over a larger neutral rug. Double the cosiness!
Decorative Items for Living Room #2: Focus on Plants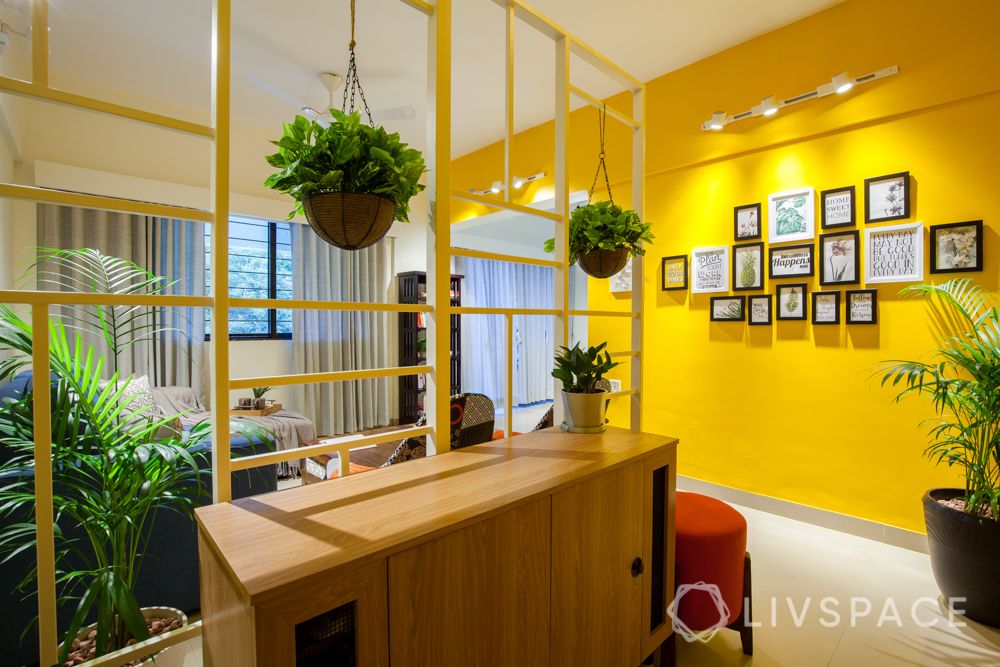 Leafy and flowering plants make for easy decorative items for living room, not least because they instantly infuse colour and life into the space. Plants are also key elements in softening up a space that otherwise primarily consists of heavy furniture, however heavy or light. House plants, in particular, thrive in home atmospheres, making them easy-care accessories that only need to be watered once in a while. If you're convinced you don't have a green thumb, fresh flowers will do just as well.

Decorative Items for Living Room #3: A Stylish Clock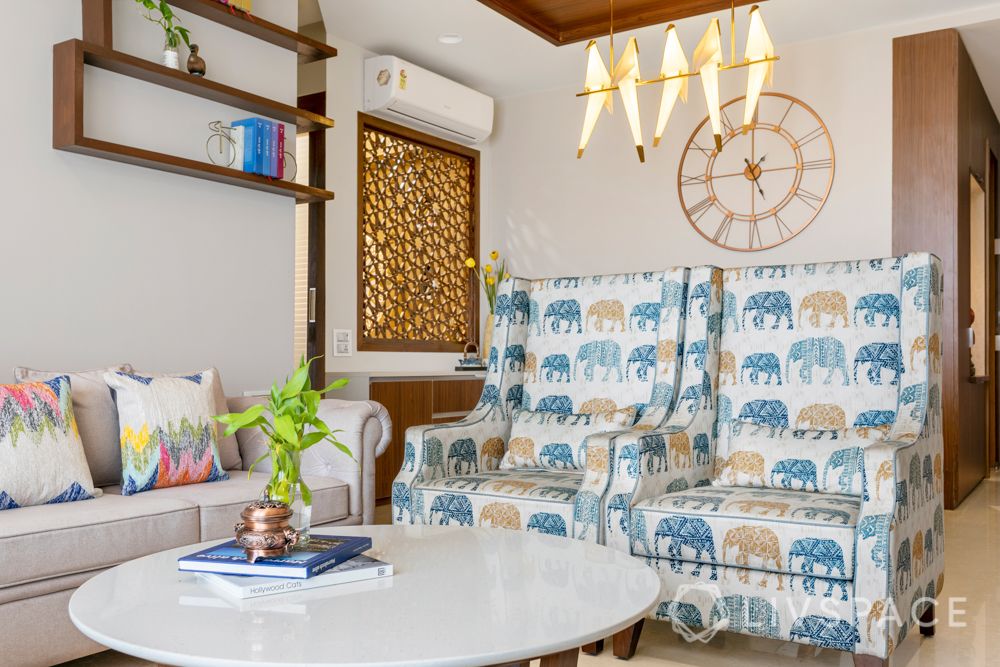 When you're having a great time with your friends and family, you don't want to be looking at your phone or squinting at your watch for the time. A clock is a must-have in the living room– it also makes for a great aesthetic addition. Today, wall clocks are available in a variety of styles, from contemporary to vintage. Pick one with large numbers, or go tech-savvy with a digital wall clock. Standing clocks, table clocks and railway station-style swinging clocks are also great options.
Decorative Items for Living Room #4: A Wall-mounted Accent Piece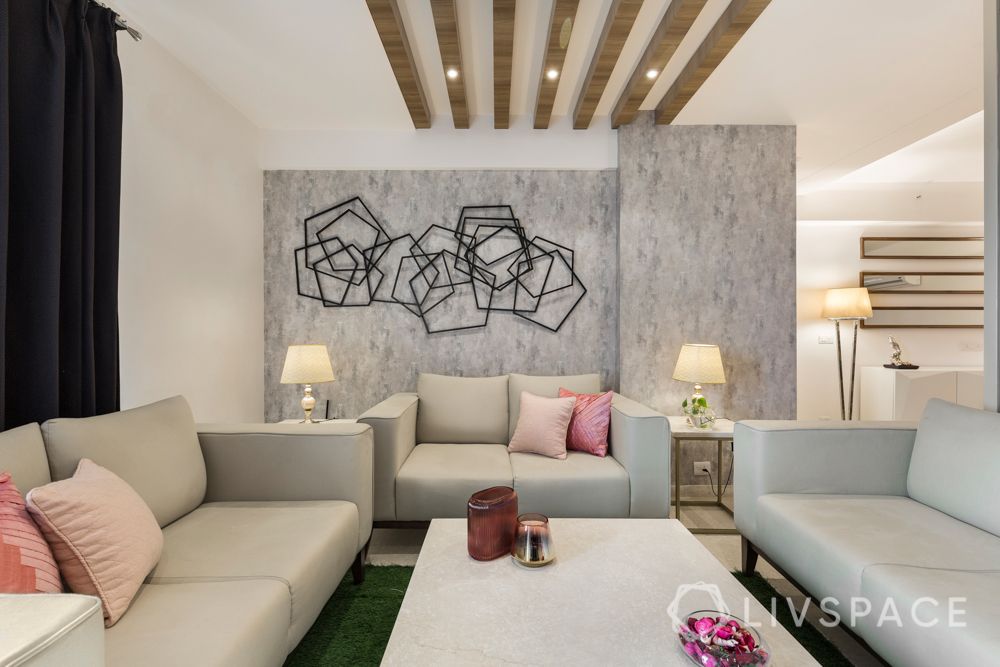 Whether you're into traditional paintings or prefer abstract art, a wall-mounted accent piece really upgrade the visual appeal of a living room. This is a great way to get away from painting your walls. Instead of art, you could also opt to install a gallery wall with photographs, a tapestry or wall art. In general, including adding visual intrigue with wall-mounted accent pieces will contribute to the room's character.
Decorative Items for Living Room #5: Candles and Other Accessories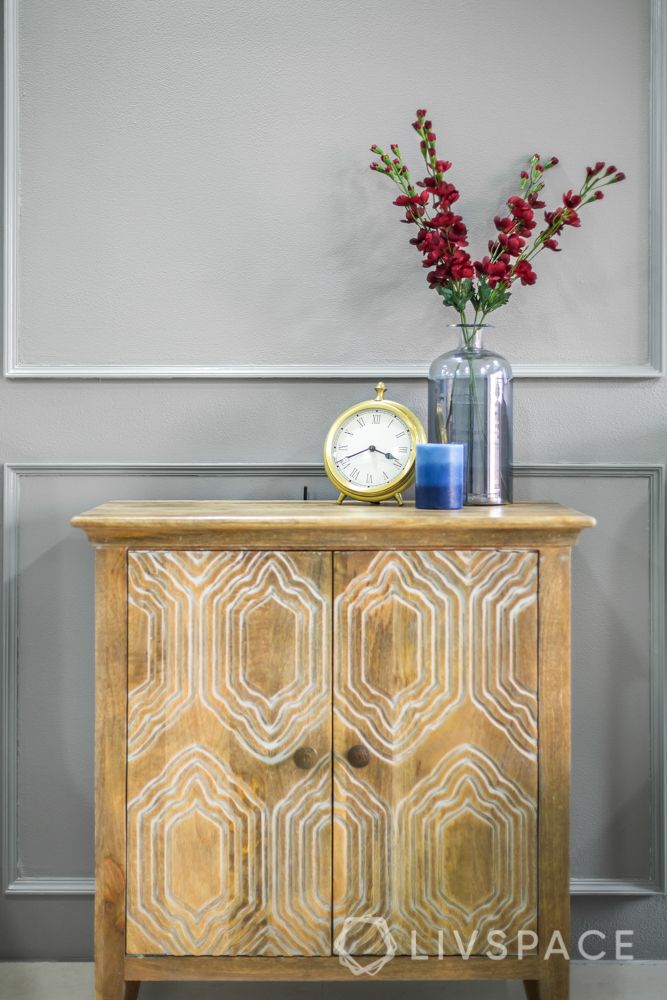 Smell is as much a contributor to first impressions as visual appeal is, so don't forget to make your living room smell great! Scented candles are a go-to because they look decorative even when unlit, as many social media influencers would testify to. If you don't want an open flame in the room, consider instead opting for diffusers– wall-mounted or table-top– as they make use of essential oils and release sweet-smelling vapours into a space. When you have a single candle, give it some company by adding a clock and a vase.
When your living room feels a bit uninspired, these must-have decorative items for living room will re-ignite creative and restful moods in a flash!
If you enjoyed reading this article, take a look at Extroverts, Introverts & In-betweeners, Pay Heed.
Send in your comments and suggestions.