Eighteen is the age when we legally become an adult but 30 is the age when we officially start 'adulting'. Most of us both look forward to and dread our 30th birthday because it is a threshold to a 'settled' adult life, something of a coming-of-age ceremony. So the adventure of our turbulent 20s is replaced by a calm that comes with financial stability, mature relationships, carefully considered decisions and a well-groomed abode with fancy home decor items!
As a millennial, this writer also decided to ask her fellow Liv-Spacers to ask them how their homes changed from their 20s to 30s. For instance, what are the home decor items they absolutely can't live without?
We started off wanting to list pretty decor, but turns out millennials are more about practicality. Who knew? You will be surprised by what this entails. We certainly were. So here goes!
Self Care Essentials
#1: A mattress that is good for your back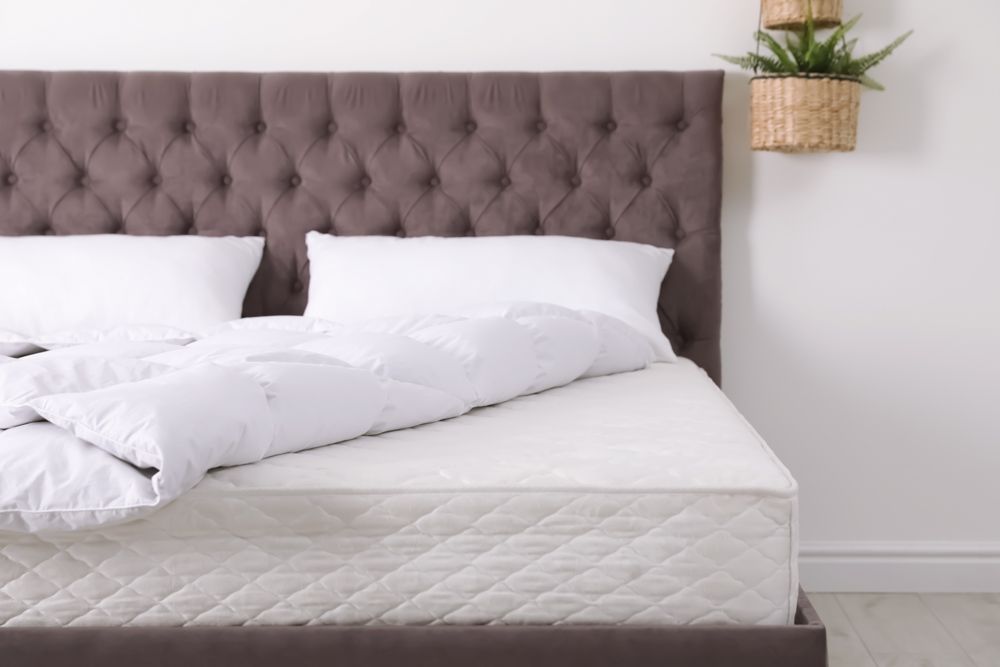 Never underestimate the value of a good mattress (not soft but good).
If we may add, you will probably cherish it more than any other home decor items as it helps you sleep.
#2: A couch you never have to leave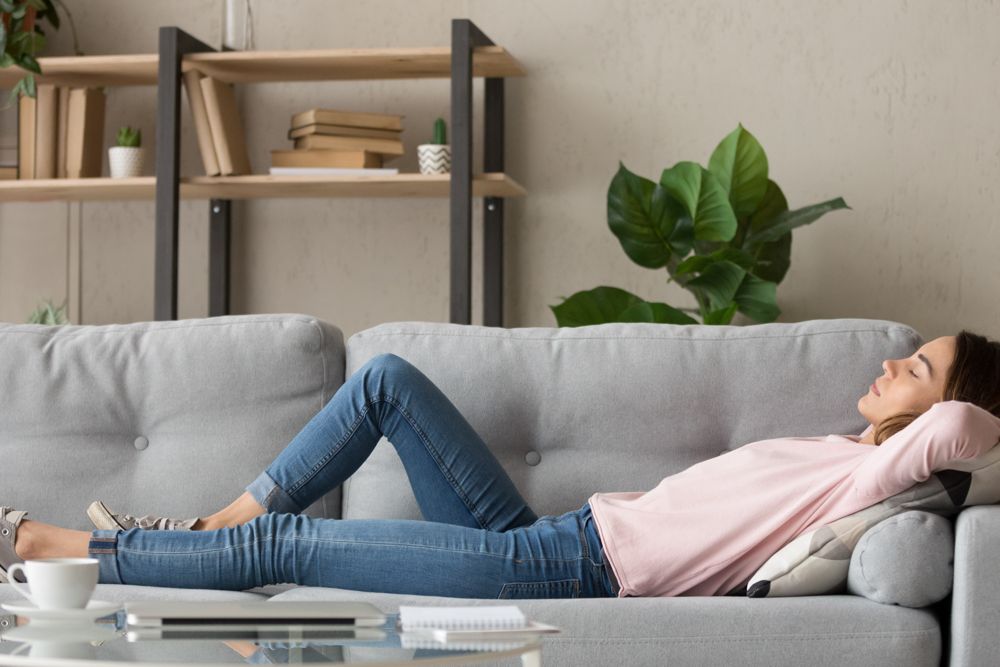 Ever wondered why we keep our couch in the living room? It's because we simply live on our couch. This has become doubly true since a majority of the 30-somethings have worked from home for over a year now! We just don't leave the comfort of our couch anymore. So a comfy fabric couch that you can sink into is a one thing most of our respondents can't live without.
Wondering which couch is the best fit for you? Here's what our designer's recommend.
#3: A favourite armchair for me-time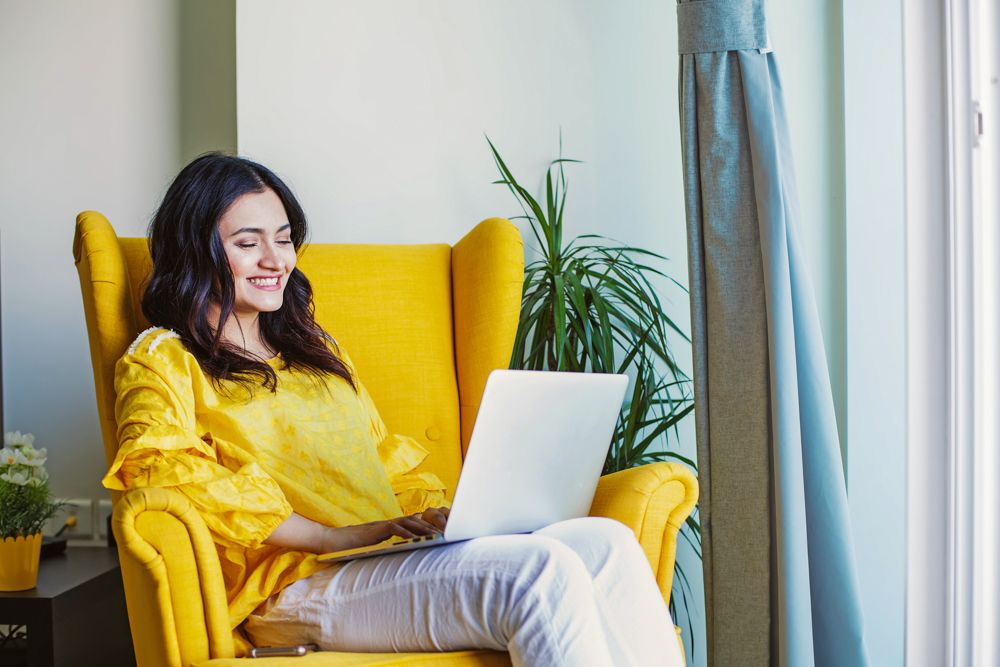 While the couch is a place to laze around, your favourite chair, hopely one that has arms, is the place to spend quality time with yourself.
You can read, watch television, chat on the phone or simply while away the hours on your favourite chair. Just make sure you keep it in a sunny spot so that you keep getting your dose of vitamin D even as you enjoy your chair.
Buy your 'me' chair right now from our curated list .
#4: A box of essential medicines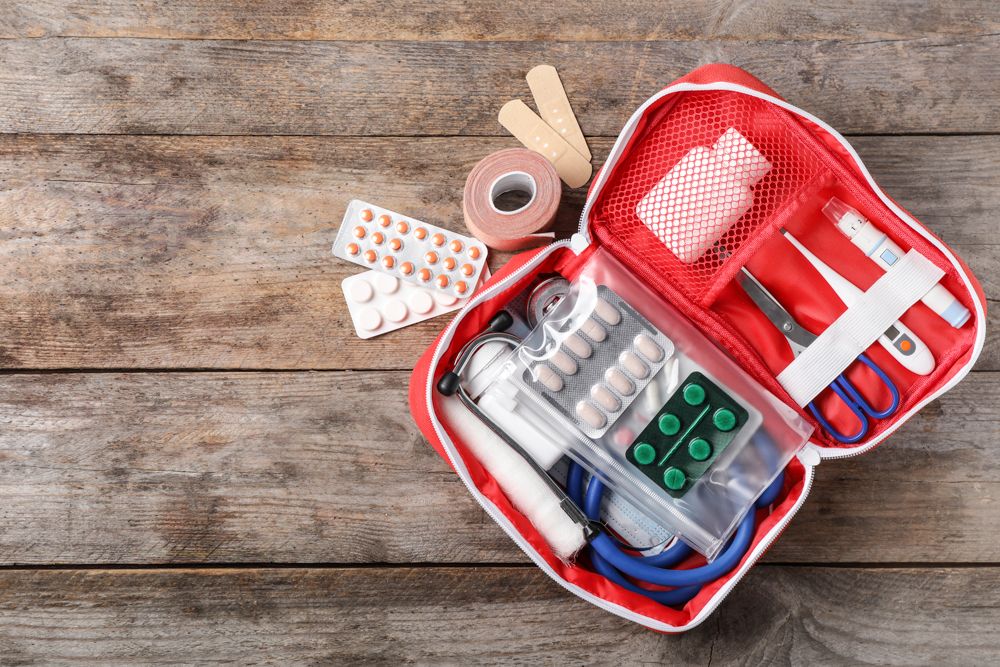 When was the last time you woke up with a headache and had nothing handy to pop? If it was after you hit 30, then it's time to prioritise. A box of essential medicines for fevers, chills, colds, aches and indigestion is a must-have for 30-somethings who have battled nasty hangovers through their 20s.
PS: Recent additions to this box are thermometres and oxymetres. Thank you, COVID!
#5: A favourite coffee mug (as you now have more than one)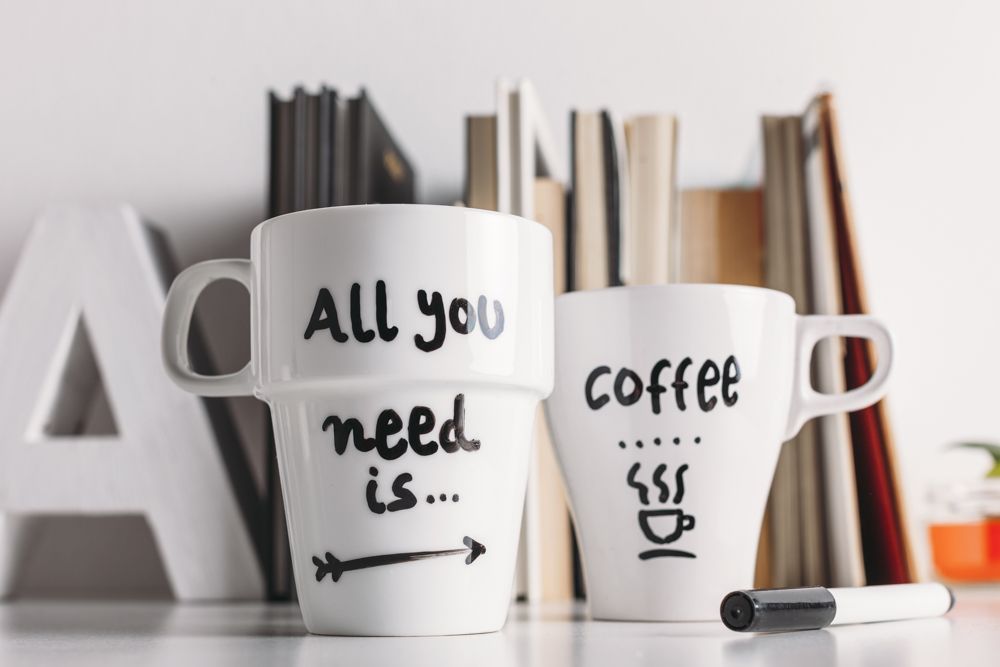 I remember guarding my coffee mug with my life while living as a paying guest in my 20s. It invariably ended up on other people's shelves. I even bought a mug that read "Don't touch my mug Muggle!" No luck. One week, and it came back chipped.
But now, living in a home all to myself, I actually have quite a collection of coffee mugs. I am finally in position to play favourites with my coffee mugs. So this one is a personal preference!
#6: A yoga mat or some gym equipment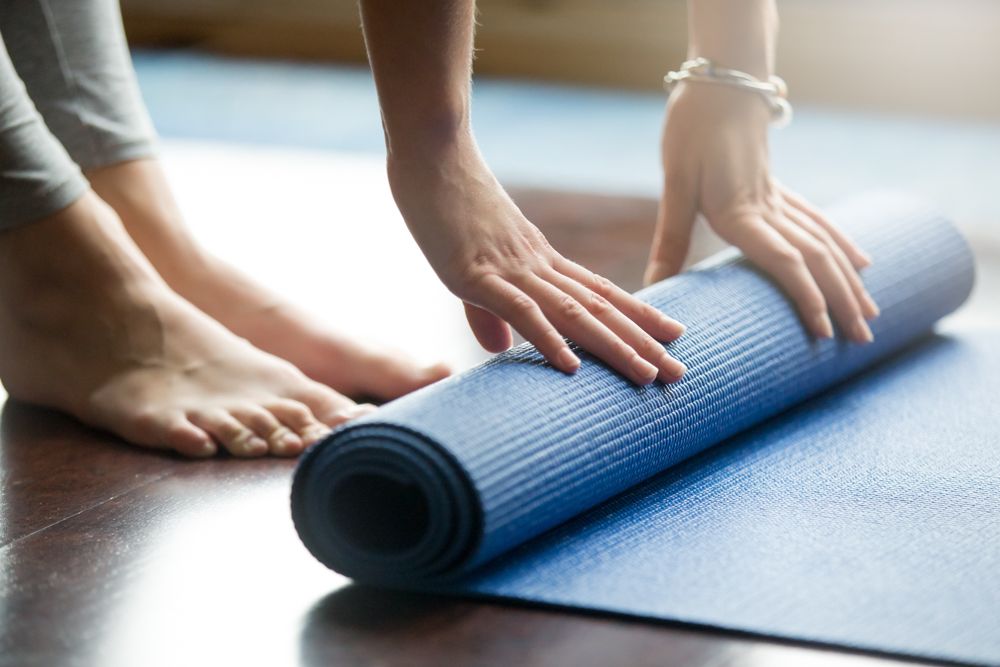 Being in shape in your 30s is not as easy as it was in your 20s. So firstly, we have to throw out those packets of greasy potato chips and buy 'real' food. Secondly, most people in their 30s take up exercising quite seriously. Yoga mats are a thing because online tutorials are widely popular with millennials. Basic gym equipment like treadmills or airwalkers are also common.
PS: If you are as lazy as yours truly, exercising paraphernalia comes under home decor items.
#7: A pile of books you've read (and a pile for ones you haven't)
So the pile of 'yet to read' books grows. But staying at home for the last year has been a balancing act. We could call it an act of God to create equilibrium in the reading universe.
Work Essentials
#8: A chair with an upright back for long working hours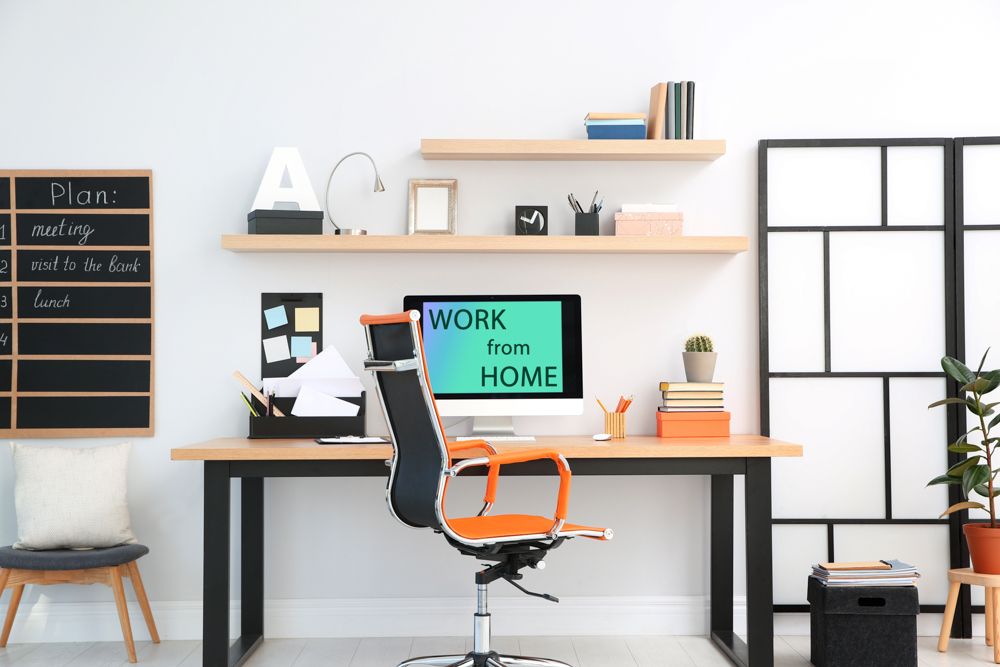 Ever wonder why your office invests in giving you those typical revolving chairs that have a straight back? It's because your back needs support, especially if you are sitting in the same position for long hours. Moreover, the older you get, the more your back craves support.
You need to sit on a chair to see if it's the one for your work station because it is not like any other regular home decor items.
#9: Bedside essentials
If you have the habit of reading or working in bed, a night lamp is a must. Bringing work home is a feature of the thrifty thirties because we are trying to climb the corporate ladder at this stage. So a night stand with essentials like glasses, water, chronic meds and a bedside lamp is a convenience we crave.
Decor Essentials
#10: A decorative rug in breathable materials and a variety of colors/patterns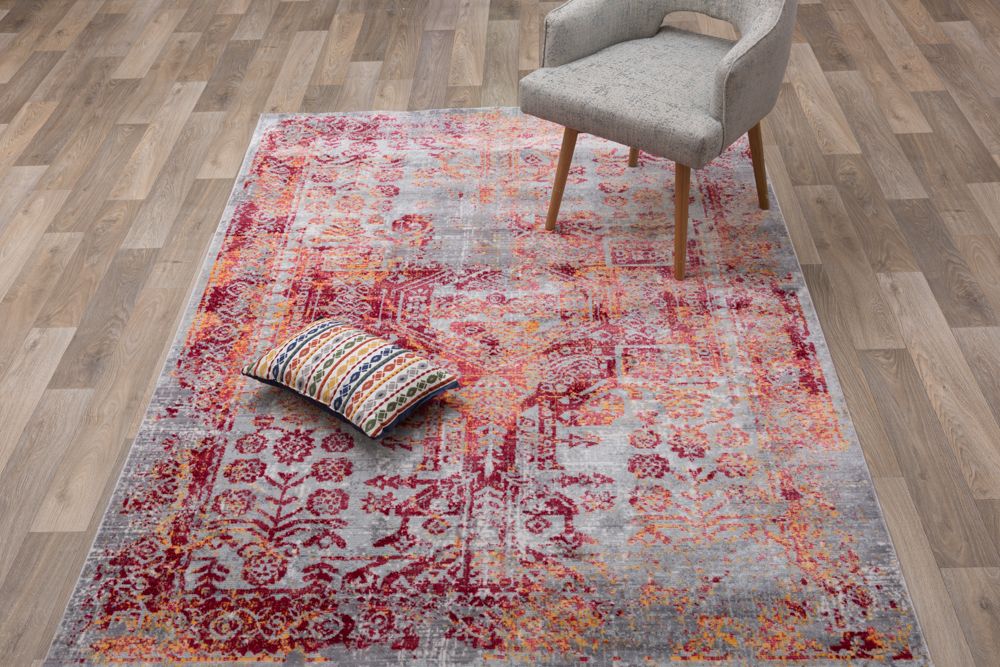 Moving on to home decor items, a rug is just one of those things that we tend to acquire on our way to adulthood. Sometimes, it's a gift from friends or maybe just something we picked up on a vacation. But a rug in breathable materials and a melange of colours is a very typical find in 30-somethings' homes.
Looking for more decor ideas? You will surely find something to your taste at the Livspace Store.
#11: At least one houseplant (for the nurturer in you)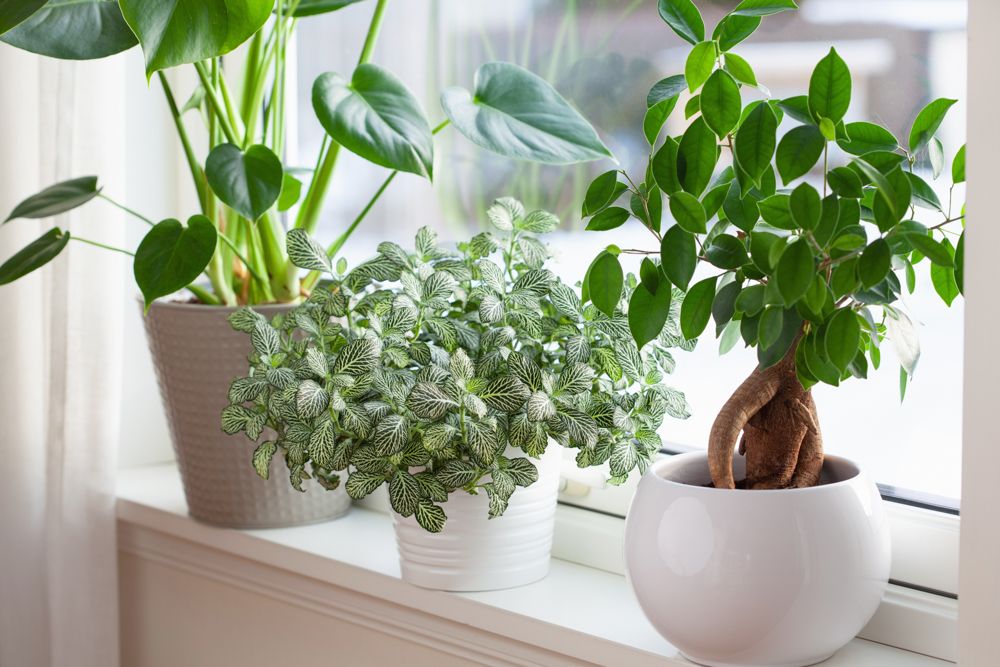 After a comfy couch, houseplants was the second most popular response in this survey. And that brings us to the millennial obsession with having potted plants at home; it is more than an inkling for gardening or the love of plants. Thirty-somethings don't just garden, they decorate with plants like any other home decor items. Moreover, they are partial to newage plants like monstera, fig, snake plant, ZZ and other easy-to-grow indoor plants that can be tended to on the weekends.
In our opinion, being a plant parent allows you to explore the 'nurturing' side of your personality, much like having a pet.
#12: Cushions with extra cushion covers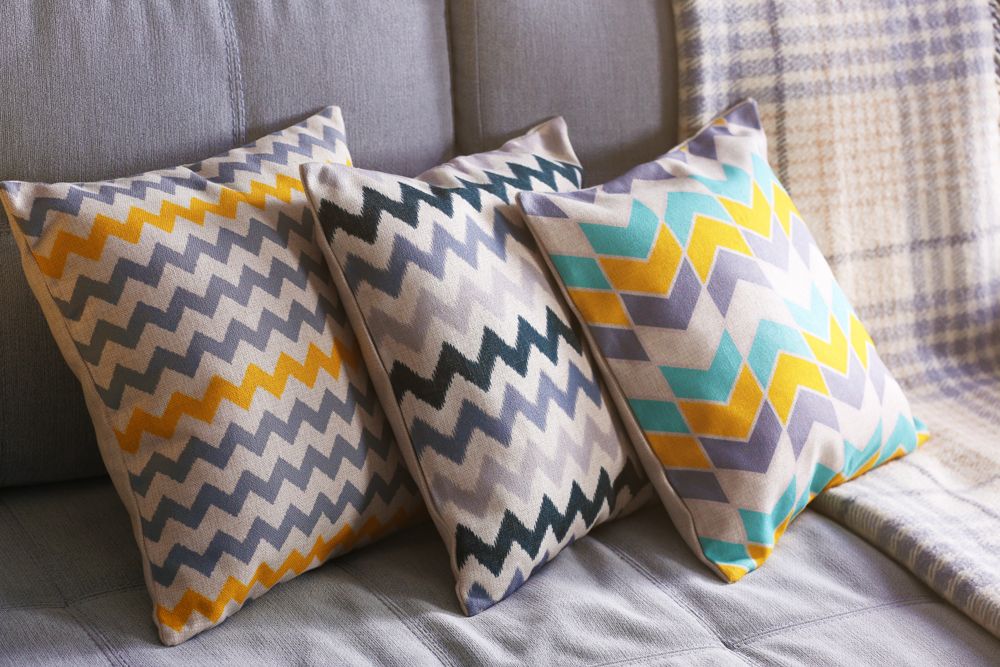 We don't mean just cushions. Those we had even when we were younger. But we become truely adults when we change cushion covers periodically. This means we are old enough to notice that our cushions covers need to be washed or our home simply needs a fresh set of soft furnishings for a new look!
#13: One piece of DIY art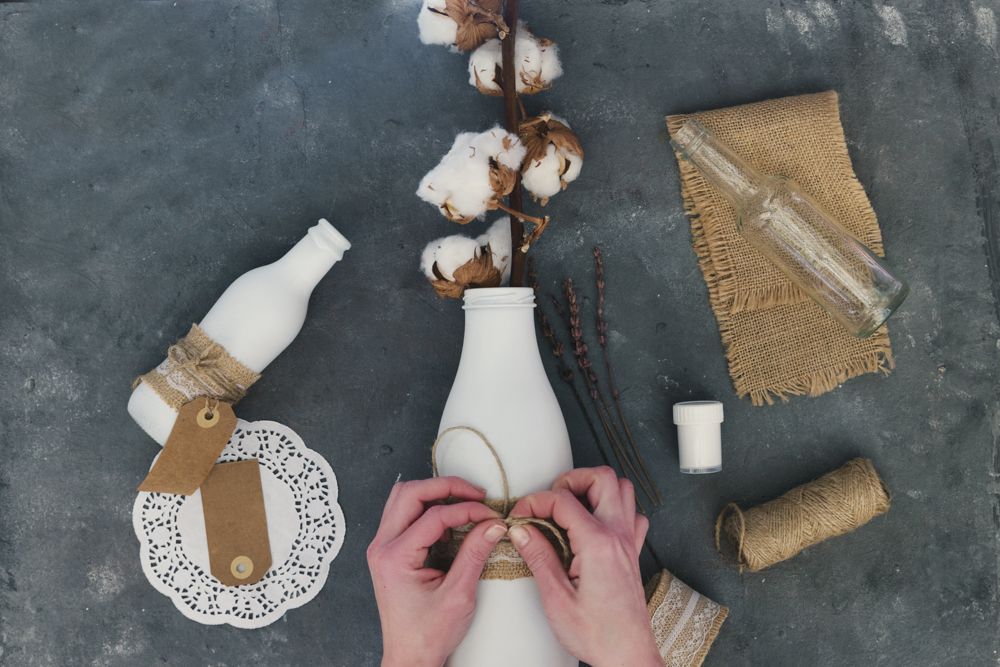 There is a certain joy in making something with your own hand. And none of the exclusive home decor items you buy can beat that joy. So go on and make something yourself. Trust us, you'll find it highly rewarding.
PRO TIP:
If you take our advice, don't go and buy a DIY kit! The purpose of DIY art is to reuse and recycle. Paint a used glass bottle, use candy sticks to make art or use beads from a torn necklace.
#14: One or more framed photographs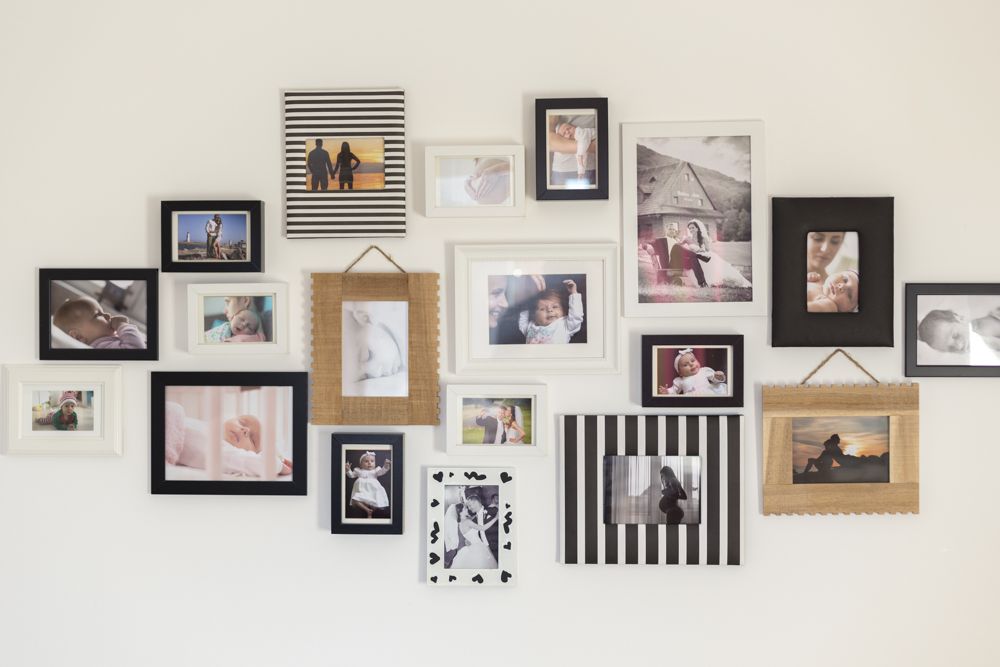 Have you ever been to a home that has no photographs? A home without framed photos of the family is a house without memories. In our 20s, we look out for connections and happiness, and by the time we reach our 30s, we know that these connections exist within. So framed photographs have a deeper meaning that other home decor items; they make our homes our own personal spaces.
Hosting Essentials
#15: A nice crockery set (worthy of serving guests)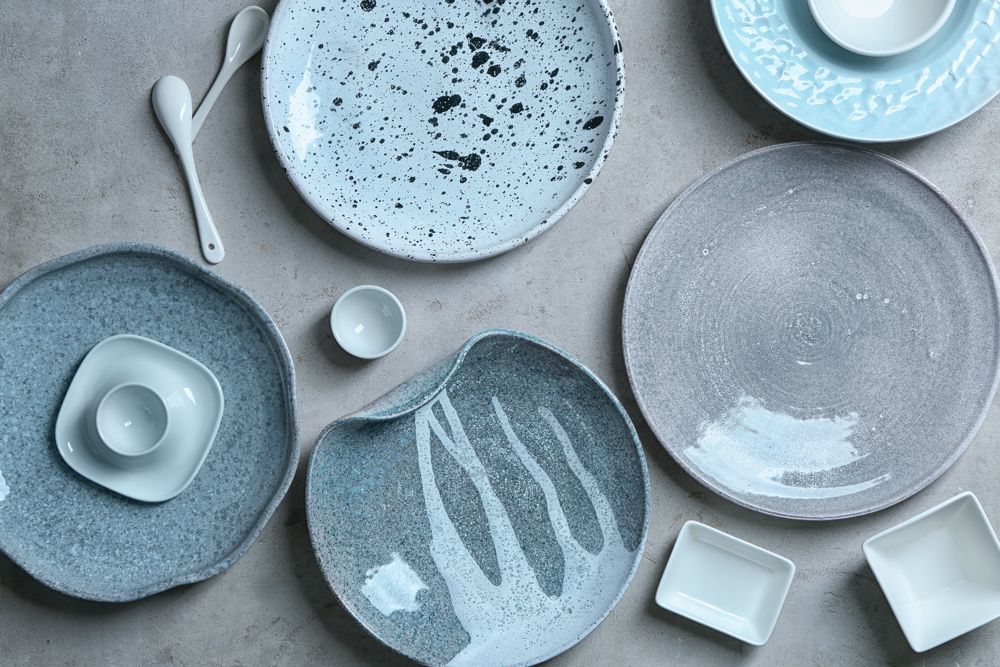 You have eaten out of takeaway boxes in your twenties, but having decent plates is a mark of adulthood. You aren't going to serve that Alfredo pasta and pesto side you made in melamine plates, are you? A fancy dinner set is a must-have if you ever want to host friends and family at home.
#16: A set of wine glasses or beer mugs
In our 20s, we feel a certain bravado in chugging beer from bottles or cans. But by the time we reach 30, we have attended enough parties (crazy and civil) to know better. So get smart and stock up our bar cabinets with essentials like beer mugs and wine glasses.
At least you have that even if you don't have the rest of the home decor items on this list.
#17: An entertainment unit (TV + portable speakers)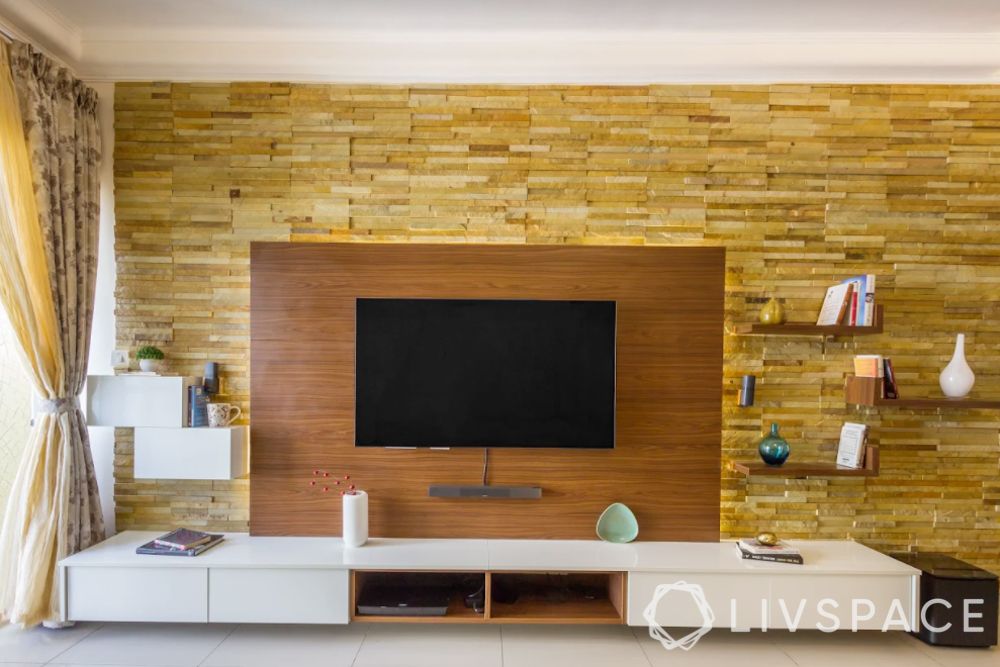 Gone are the days when we played music from our laptops when our friends came over. Now, we have voice-controlled smart TVs and entertainment systems to do that. Most people in their 30s invest in an entertainment unit that can be used to entertain guests and themselves.
#18: Towels and linen (clean with extras!)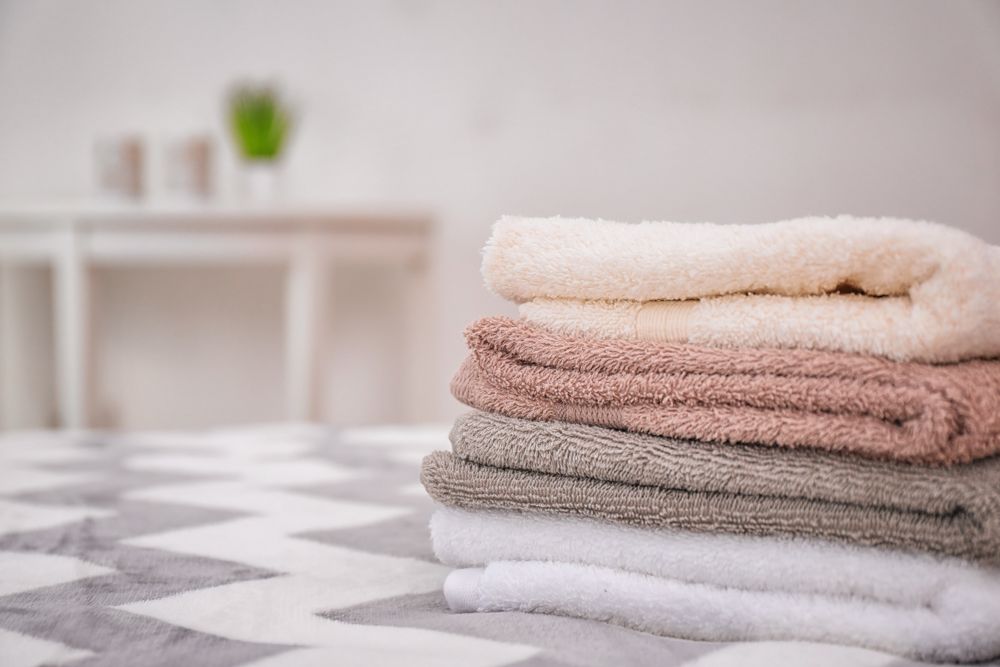 It wasn't me, I swear, but I've seen friends in their early twenties live with just one bedsheet. Always wondered what they did when that sheet went for washing. Well, I doubt if it was ever washed! And now, the same friends have a dedicated side of the wardrobe for bed and bath linen. I guess we realise that nothing beats the pleasure of wrapping yourself in a fresh towel or smelling clean sheets as we sleep.
Kitchen Essentials
#19: A mixer-grinder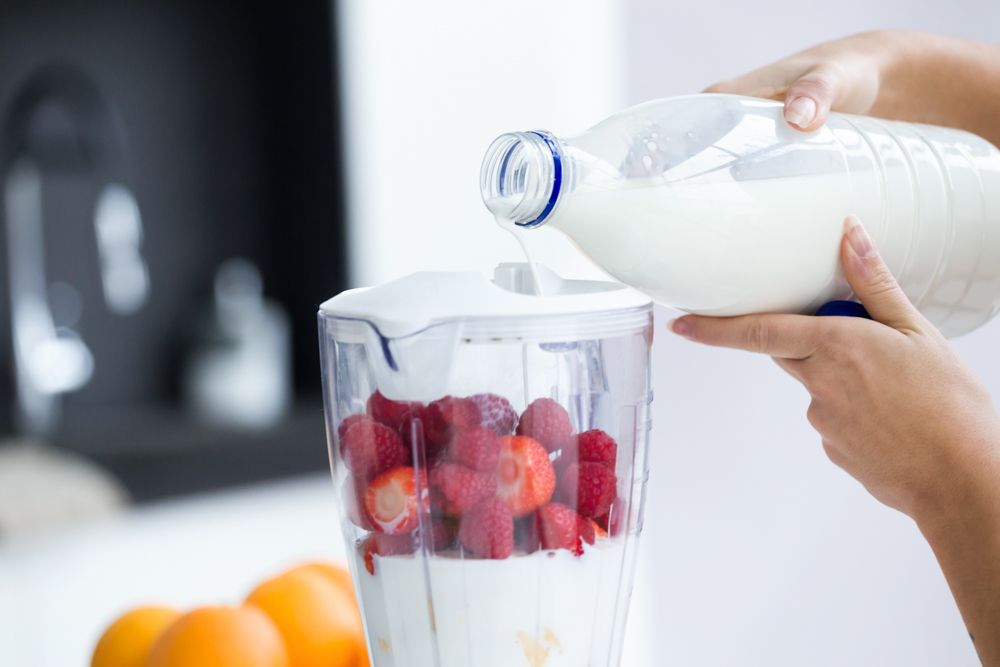 And that, in our opinion, is a big step in calling yourself a grown-up. Whether you cook yourself or hire help, the takeaway here is that you have realised the value of home-cooked food. Also, having a mixer grinder indicates that you are now open to the idea of whipping up healthy smoothies instead on chugging sugary aerated drinks.
#20: A set of kitchen knives
There are two aspects to having a proper set of kitchen knives. The first is functionality. It implies that you now cook enough to need different kinds of knives. The second is aesthetic, like many other home decor items. It means you are done with the cheap knives with plastic handles that we buy from supermarkets. You are now grown-up enough to invest in a classy artisan set.
#21: A masala box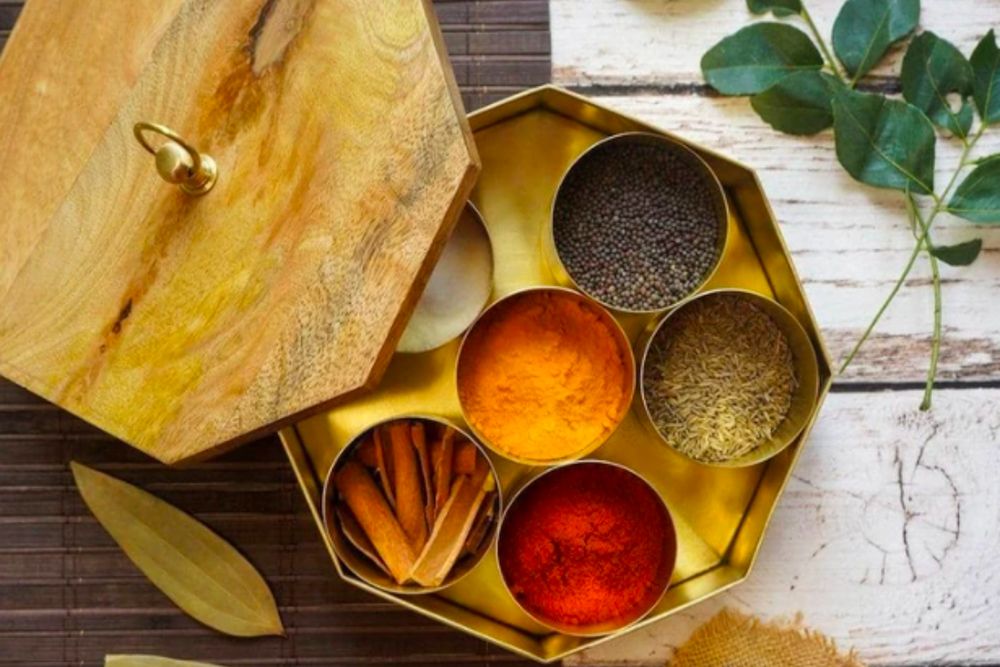 And haven't we all got one in our homes! It is one the first things we buy or is bought for us when we are setting up a new kitchen. A masala box would certainly go down as one of those quintessentially adult things we own without being conscious of it.
If mom hasn't given you one already, buy one here.
#22: A cabinet full of groceries that's magically restocked every week
At some point of time in your late 20s or early 30s, you will consciously clear your home of junk food. Throw away those bags of potato chips and ready-to-eat meals while stocking up your refrigerator with fruits, low-fat dairy products and other food items you previously considered gourmet. Firstly, you can afford it so why not? Secondly, you realise sooner or later that your health is worth investing in.
If this coming-of-culinary-age phase has not happened to you yet, don't worry. Just wait for it.
#23: Zip-lock pouches or boxes for food in the refrigerator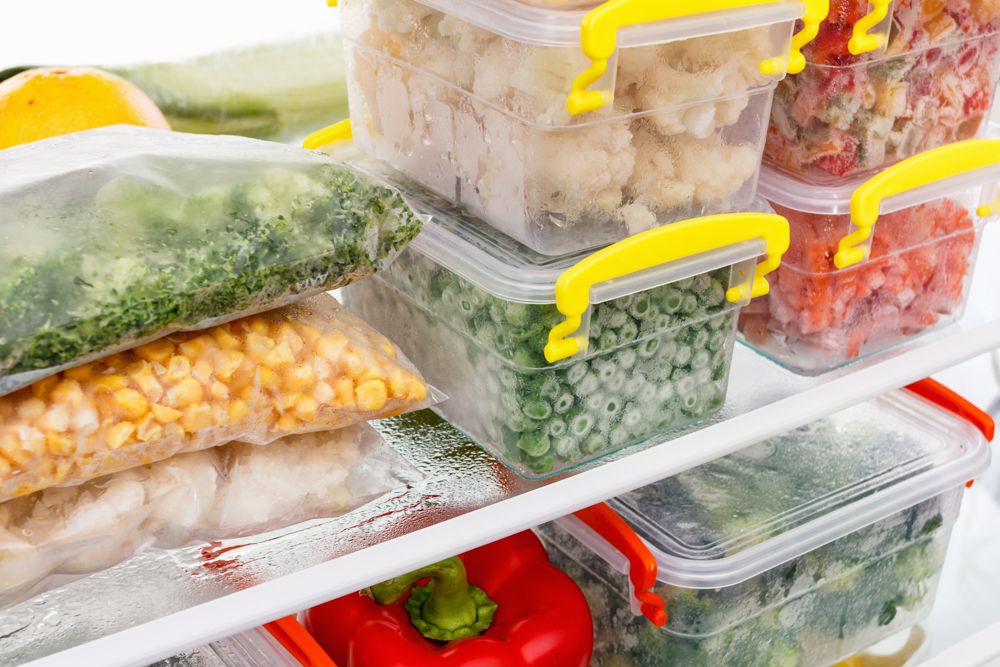 It takes just one rotten tomato to ruin all the vegetables in your refrigerator. However, it will take more than a few baskets full of rotten vegetables for you to realise that you need to organise your refrigerator. Zip locks and containers for segregating vegetables in your fridge are worth their weight in gold. You can easily find what you need and that one piece of rotten veggie won't ruin everything! This is when all your good takeaway come handy.
#lifelessons: It is important to compartmentalise.
Homekeeping Essentials
#24: All kinds of cleaning supplies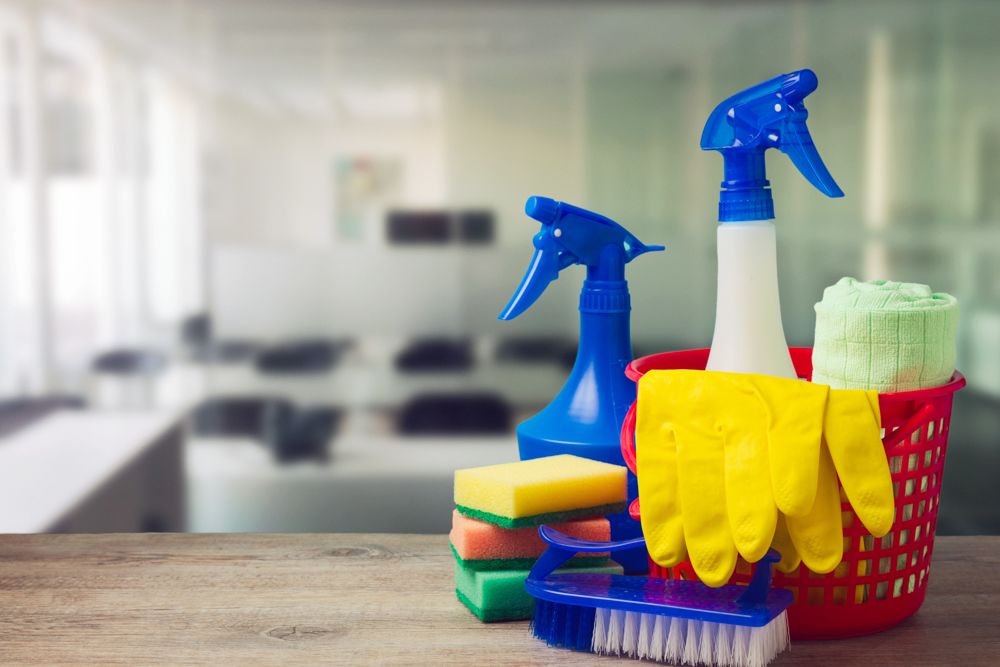 No, we do not clean everything with dishwashing liquid and water anymore. In our 30s, we realise that cleaning is an art. And an artist needs his/her wares. So there are different cleaning materials for surfaces like glass, wood, plastic, etc. Also, acidic alkaline stains need to be treated differently.
And then, sanitizers took over everything in our lives.
#25: An organised bathroom with air fresheners and pretty things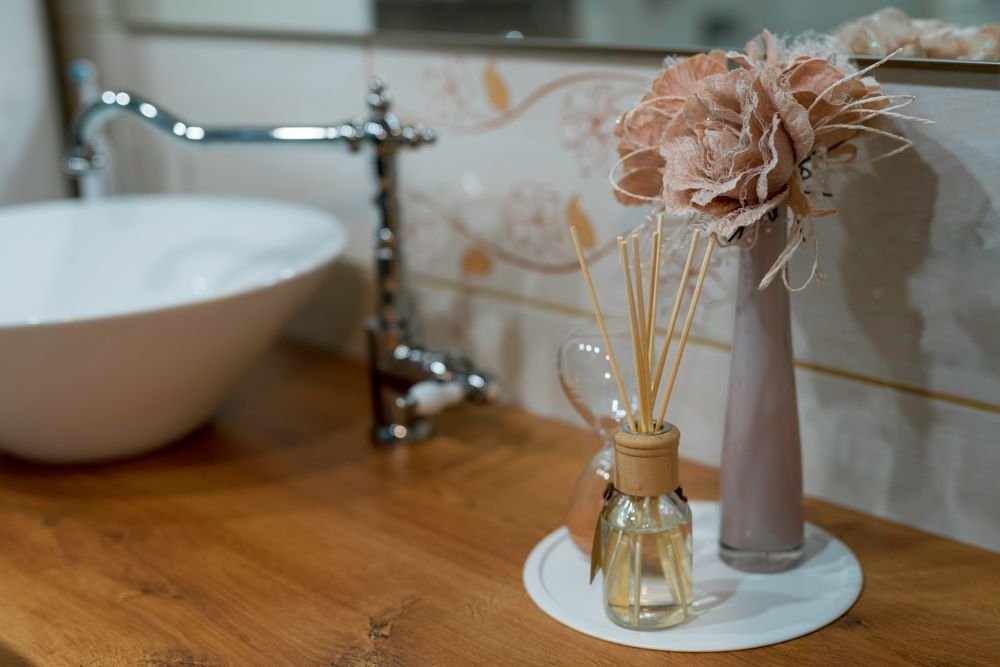 If you had a clean bathroom in your 20s, give yourself a pat on the back. In your 30s, you need to go a step ahead. Scented candles, diffusers with aromatic oils and other such fragrances are just one of the fancy things we learn to use as we grow up. So many of our respondents have said that they just can't survive without scented candles anymore!
#26: An iron for clothes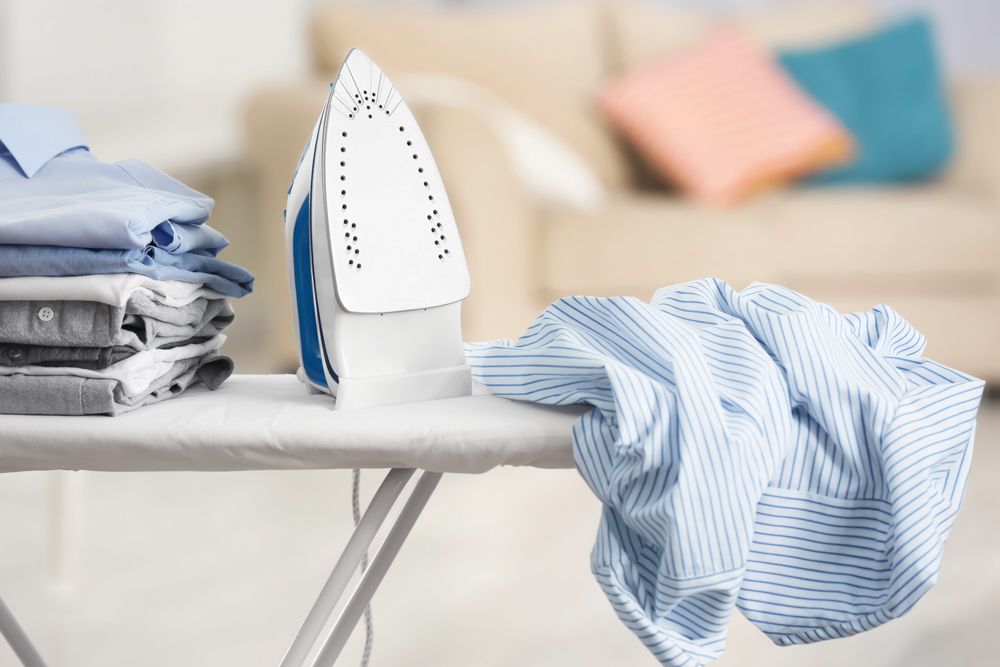 Yes, we've all relied on the 'press wale bhaiya' to deliver neat stacks of ironed clothes to our doorstep while we snoozed. But let's face it, that guy always almost went MIA (missing in action) just before important meetings and coveted interviews. And turning up in a crumpled shirt for potentially life-changing events constitutes enough embarrassment to buy a steam iron and an ironing board.
Other Home Essentials
#27: Door locks that hold + peephole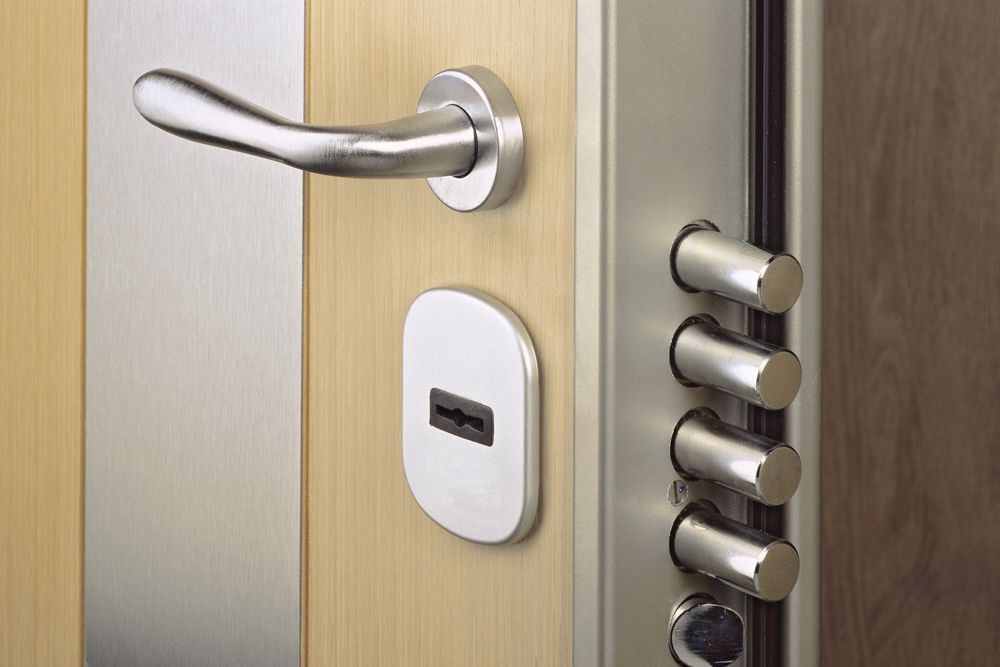 If I were to count the number of times I fell into a drunken stupor while the key was still in the lock, I would be terrified. But now, the first thing I check in a new house is the lock. Does it hold? Is it enough? Is it a self-closing lock, which I can get locked out of? These are questions we ask because of experience, particularly bad ones!
PS: I hope none of you fellow 30-somethings are still leaving a key under the doormat. Trust me, it's just never a good idea.
#28: Some kind of outdoor space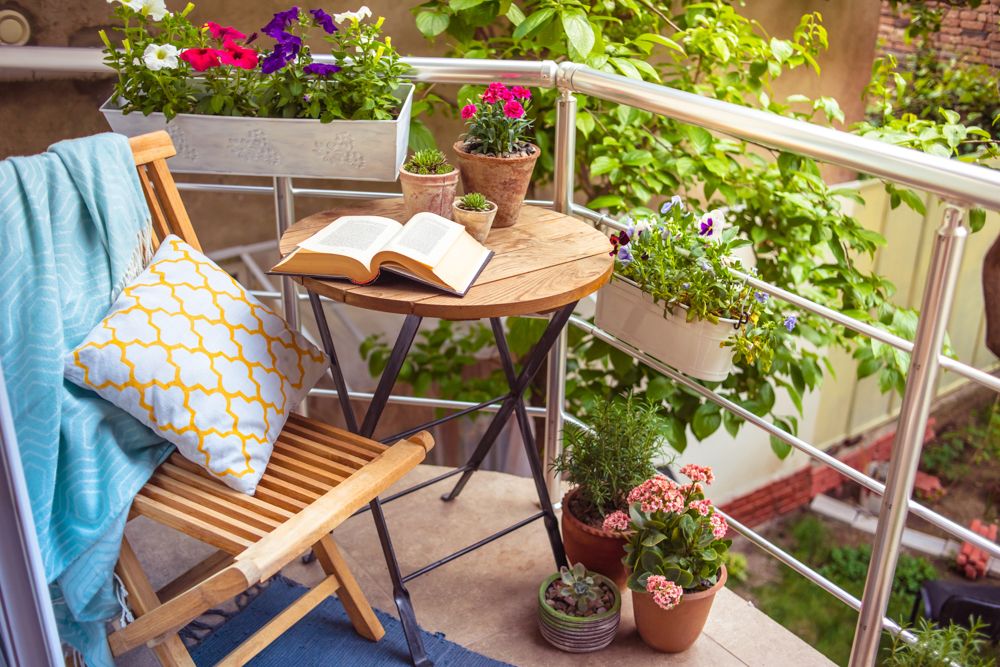 It's not that younger people do not need or want balconies. I mean, we all do. But it takes us time to be in a position to live in the house we want to. Moreover, we start valuing open space at home much more when we actually give up mindless partying and start spending more time at home. For instance, the balcony has been our only connection to the world outside during the lockdown.
#29: A toolkit to play Dr Fixit at home
And by rainy days, she means the days when your door handles come off or you have to tighten the brakes of your kid's bicycle. You'll also be surprised at how much better you feel just by holding a sledgehammer in your hand when you hear weird noises in your house at night. The noises can mostly be attributed to the cat next door, but what's the price of safety, really?
#30: An empty cardboard box that you might not use but is too good to throw away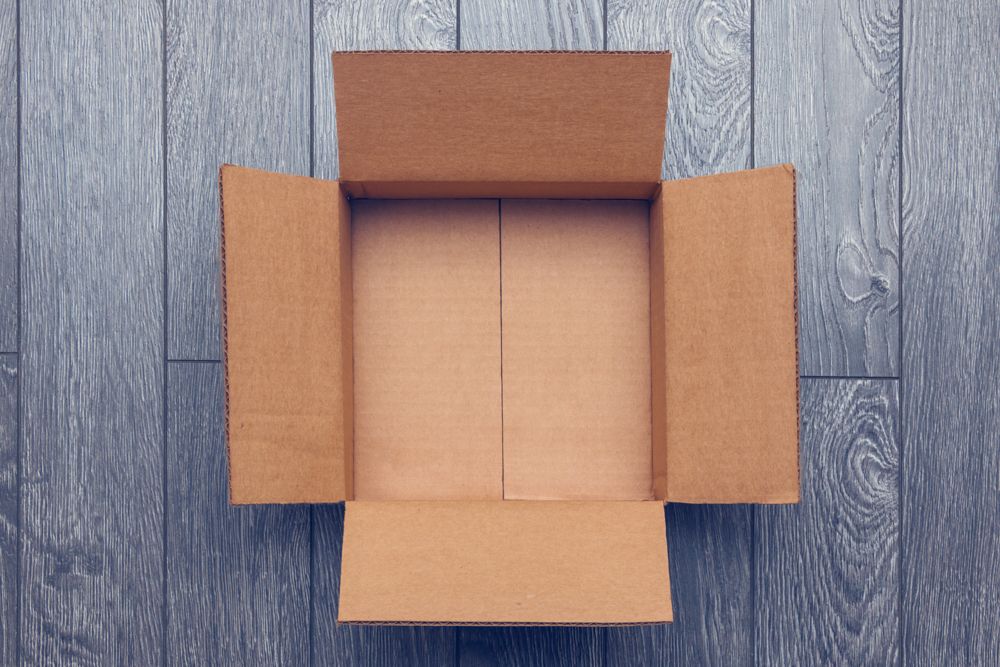 It's the age of online deliveries and we all receive our 'stuff' in sturdy cardboard boxes. Some of these boxes are actually useful because you can keep your expensive shoes in them. You can also use them to keep small toys or other miscellaneous home decor items. However, there is a limitation to the number of boxes you need in a house.
The true test of adulting is keeping a packaging box for at least 2-3 weeks just because it's good and you haven't yet figured out how you might use it!
We have designed many homes for 30-somethings. They're filled with great personality, design elements that will floor you and a sense of easy maintenance about them all. If you need any help getting started, take a list of our favourties here:
An Earthy 3BHk Perfect for a Pair of Pet Parents
A Modern Home for a Young Globetrotting Couple
This 2BHK is Both Youthful & Tastefully Done
Designer Reveals How to Decorate A Home That Won't Go Out of Style
How Livspace Solved the Design Problems of This 3BHK
Keep the suggestions and comments coming at editor@livspace.com
How Can Livspace Help You?
We hope you found our ideas useful! If you want beautiful interiors for your home, then look no further. Book an online consultation with Livspace today.