Got a fancy home but don't feel a sense of connect? Longing for a home that would soothe your frayed nerves and revive energy? Then turn to the wabi-sabi style for inspiration. The Japanese interior design style appreciates natural and simple dwellings that embrace the concept of time — with its effects.
Many find it hard to emulate wabi-sabi aesthetics as it is more instinct-based rather than following a checklist. We can make it real simple for you. Remember three basic rules — find beauty in imperfection, embellish your home with what you have, and remember, wear and tear only adds character and a personal touch.
Wabi-Sabi is not just an interior decor style. It is a way of living wherein your home reflects a sense of calm and simplicity. The individual decor items you use in a room, from paintings to other decorative pieces speak of nostalgia and history, and are things you connect with. The pieces of furniture your own serve a purpose apart from getting you on the cover of a decor magazine. Come, discover how wabi-sabi can change your home and life.
Wabi-Sabi Style Key #1: Stay Natural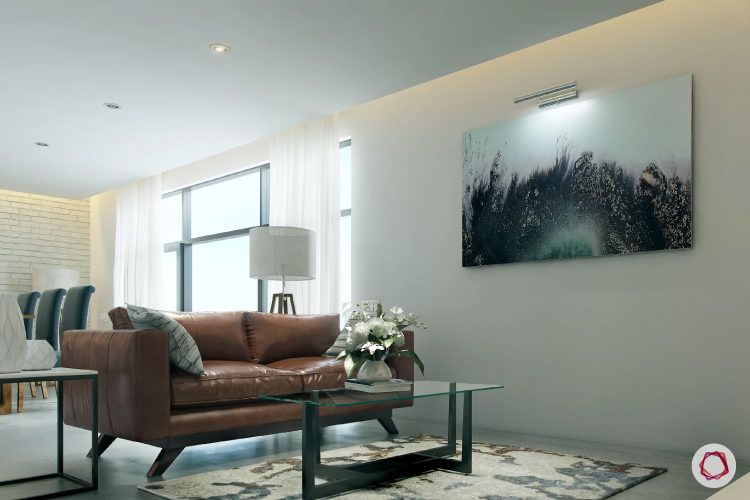 Durability is what this style teaches us. Opt for lasting materials like wood, leather, wool and clay to embrace nature in all its goodness. If you've inherited an old piece of furniture with slight wear and tear, give it a prominent space in any room. The weathered look is sufficient proof that it passed the test of time — a core principle of wabi-sabi.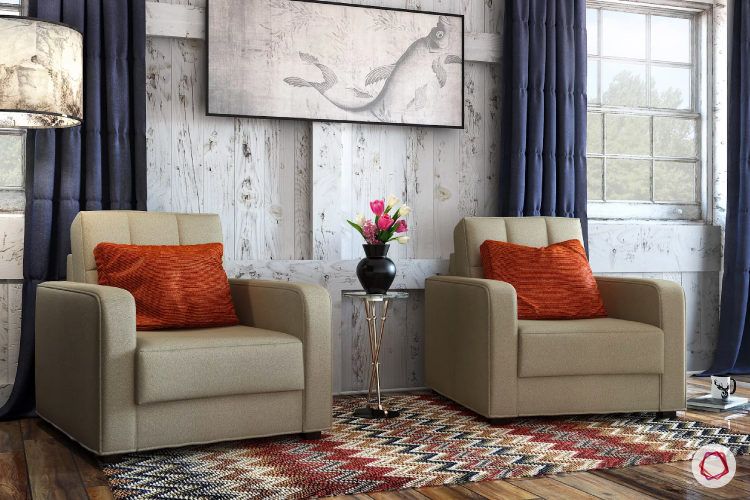 Wood, stone, leather, clay and more are available in plenty in nature. Although natural, they seem to attract a rather heavy price. An artificial, distressed-finish or readymade furniture designed to look antique will just go against the principles of wabi-sabi.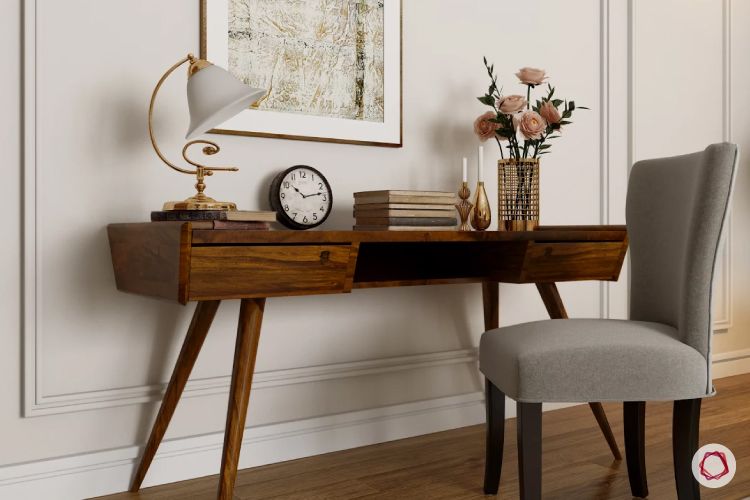 Pared back flooring, raw concrete walls, unpolished wooden surfaces — although surprises the outsider — all revere authenticity. Wabi-sabi enthusiasts believe that finishes cover up the originality of the material.
Wabi-Sabi Style Key #2: Get Rid of Clutter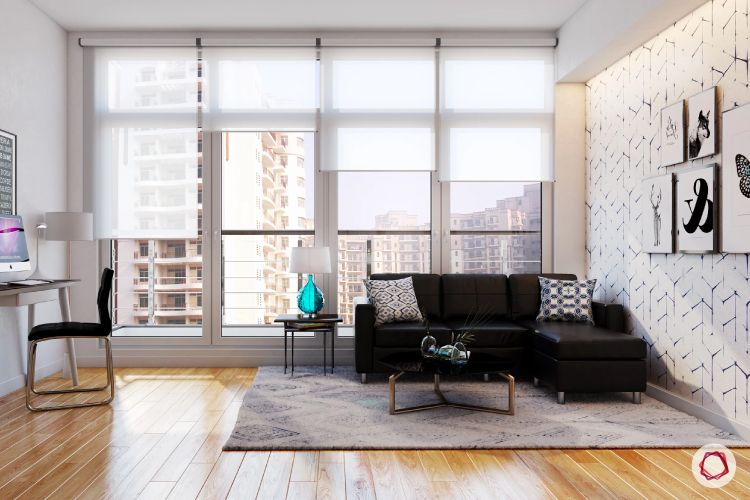 It's not about what we can afford but what we need. Minimalism and functionality is the key. An open space doesn't just let you move around, but also doesn't obstruct light, air or your thought process.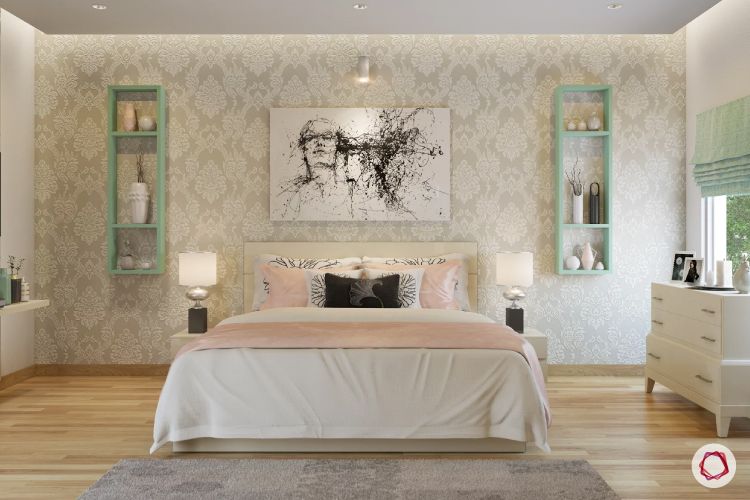 Declutter your home and get rid of anything that you haven't used in the last six months. Remember that maintenance is usually hard and frustrating so leave out anything that breaks you down physically and emotionally.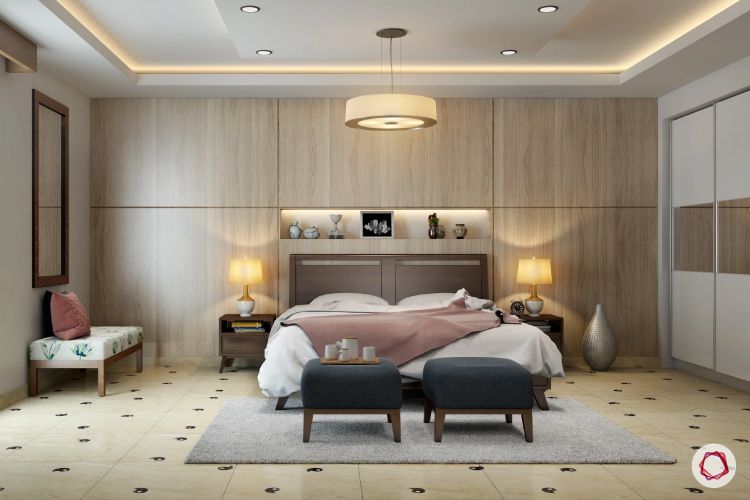 Famous collectors are known for their picky taste. Thus, even if your first instinct is to pep up your home with decor, choose wisely. Present to your guests only what swells you with pride rather than a boring collection of trinkets. Add something with nostalgic value to keep you connected and grounded.
Wabi-Sabi Style Key #3: Keep it Functional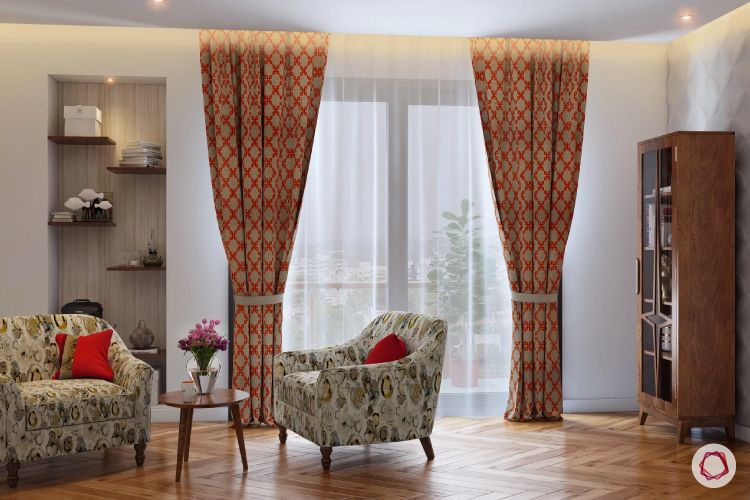 Many find it difficult to balance minimalism and elegant decor. Why not merge the two by adding decor that is useful? Invest in beautiful utilitarian objects so that your home is not filled with things that just occupy space, but also serve a purpose. Eg: In the image above, a simple niche can double up as a decor stand or a bookshelf and automatically become more than just decor.
Wabi-Sabi Style Key #4: Go Green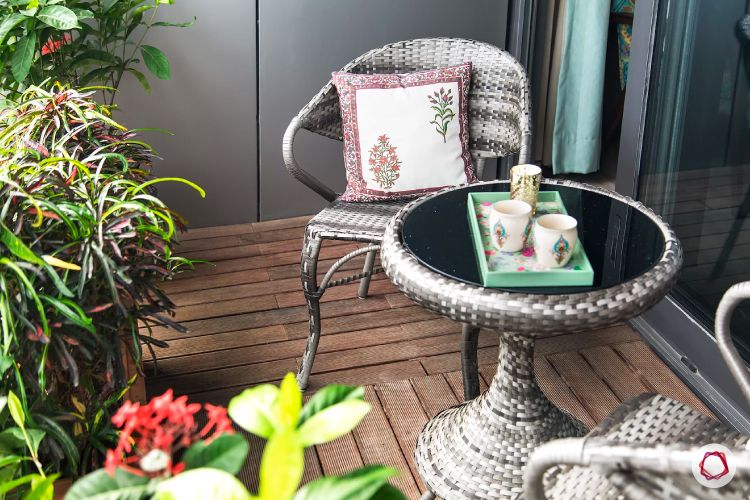 Inspire a sense of serenity with nature. Wabi-sabi manifests in heavier tones, like grays, blues and greens that reflects nature and pastel shades like cream, sand, for a muted look of the desert and the beach.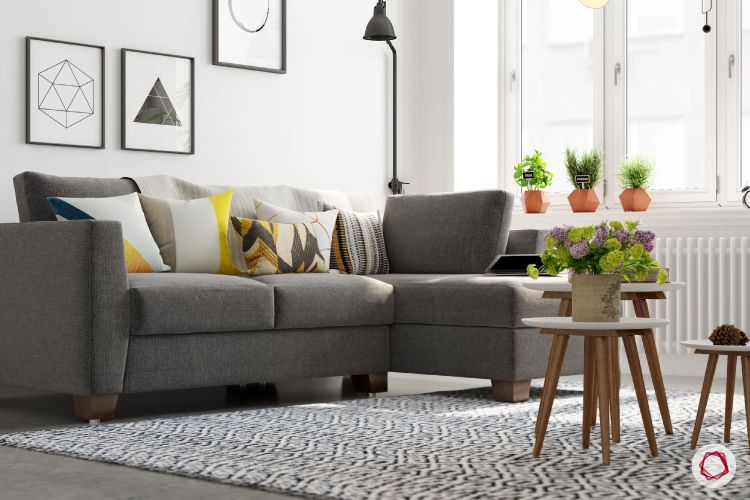 Let your home break you away from the tiresome social life and cocoon you in a relaxing ambience. Bring in planters and flowers that instil an essence of tranquillity within you.
Wabi-Sabi Style Key #5: A Flow of Light and Air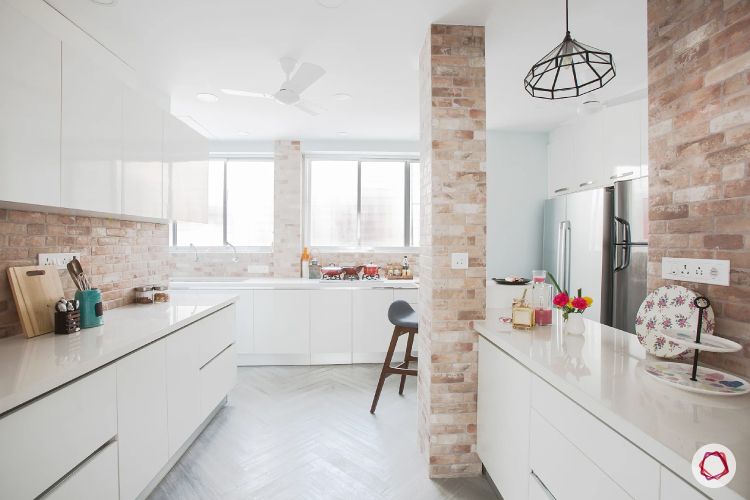 We know how air and sunlight in a room can transform the way it looks and feel, and even how we feel inside it. A wabi-sabi house stresses on filtered light — to avoid the harsh rays and yet flood the room with a sense of warmth. Sheer curtains, mirrors and glossy surfaces work well for this purpose.
Let in fresh air and add some fragrance to boost your spirits. There is nothing more comforting than walking into a home that triggers a nostalgic memory. Bring in flowers, incense or even simmering water with essential oils to bring spring home. Try to get natural scents than something worked up in labs.
Wabi-sabi design focuses on giving you a chance to loosen up at home than just please the onlookers' eye. After all, it is all about who resides in it. Let us know what element in your home fits this style.
If you love keeping your surroundings tidy, the 5 Commandments to Organising like Marie Condo will help you too!
— editor@livspace.com