Kitchen renovation that's sure to inspire you!
---
Who livs here: A couple
Location: Mumbai
Size of kitchen: 130 sq ft
Design team: Interior Designer Ismail Javid Nek
Livspace service: Kitchen renovation
Budget: ₹₹₹₹₹
---
Who doesn't love a good kitchen makeover? At Livspace, we surely do! After all, it's the heart of every Indian home. So when a Mumbai-based couple came to us to revamp their 7-year-old kitchen, our designer Ismail Nek jumped on board! He turned their closed kitchen into an open and enjoyable layout. The best part? The swanky makeover was done within a budget!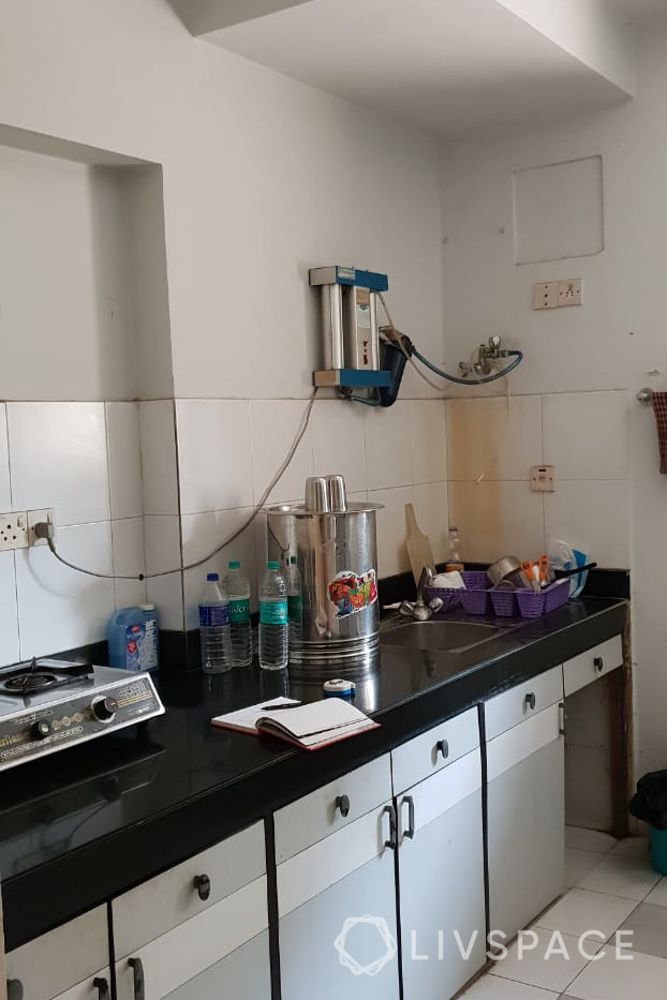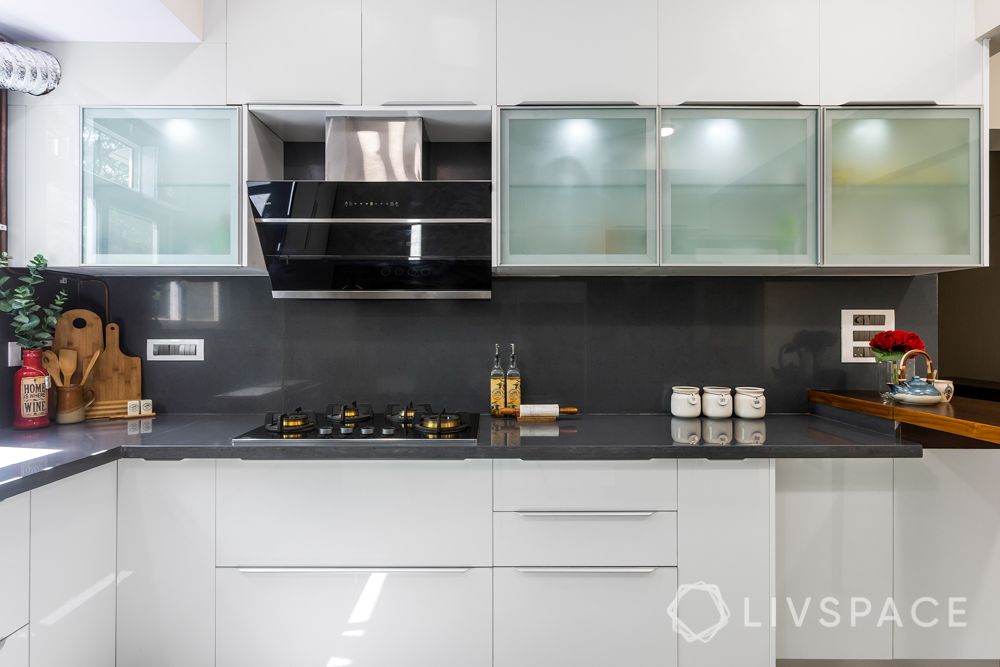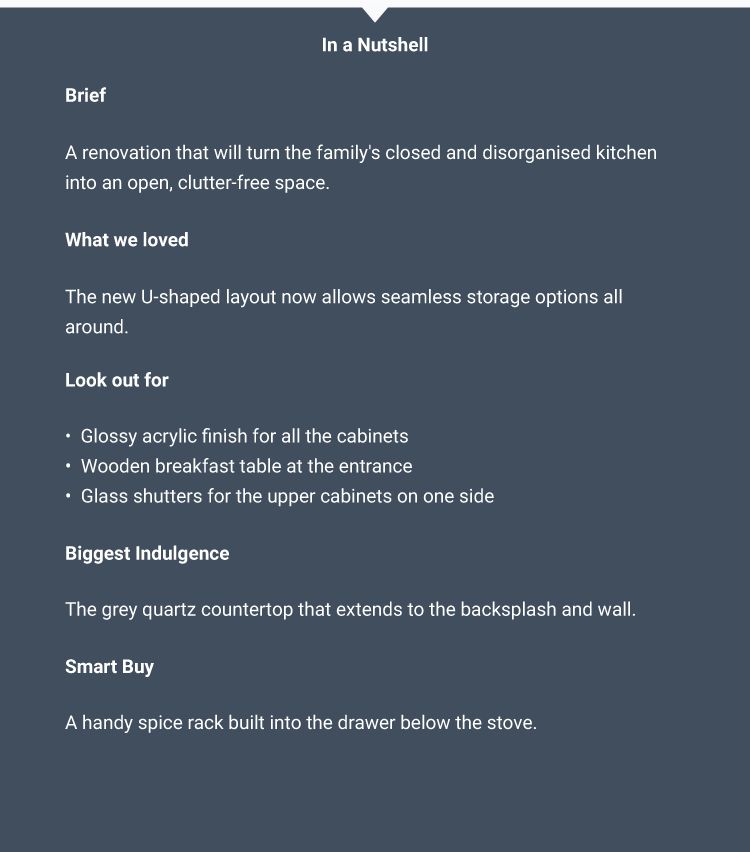 Why a Renovation in the First Place?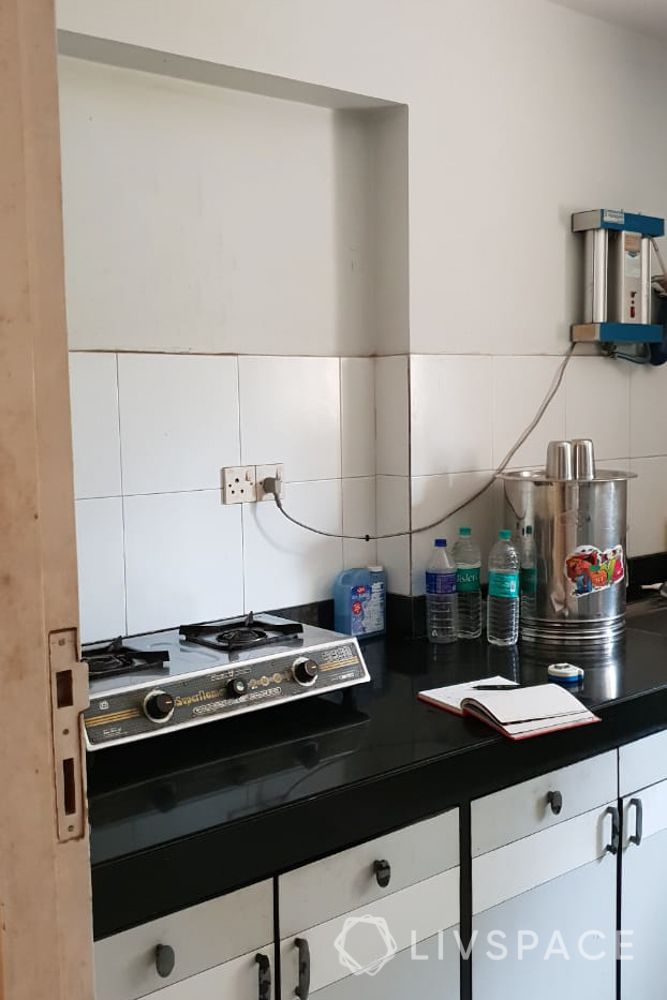 Renovations aren't limited to well-aged homes. Sometimes working in an inefficiently-designed kitchen can be exhausting as well. That's how the couple felt about their earlier kitchen. It was a parallel kitchen with no upper cabinets and lots of space between working stations. They were also looking for designated spaces for their stove, microwave and oven. Their kitchen needed an update in style and storage.

Let's Talk Style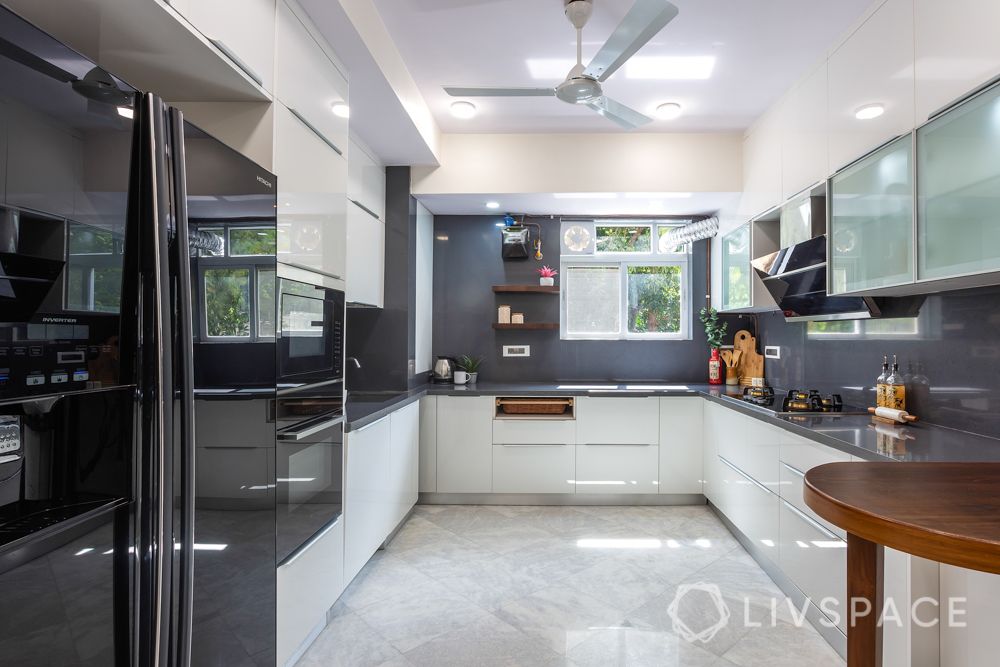 While their previous kitchen was done in a light cool grey, the couple picked a glossy white acrylic finish for the renovation. This instantly brightens and gives the kitchen a chic appearance. In addition, the dark grey quartz countertop extends to the backsplash and surrounding walls as well. To break the monotony of closed shelves and for a peek into their shelves, Ismail put in frosted glass shutters for the upper cabinets for one side.
Coming to Everyone's Favourite Part – Storage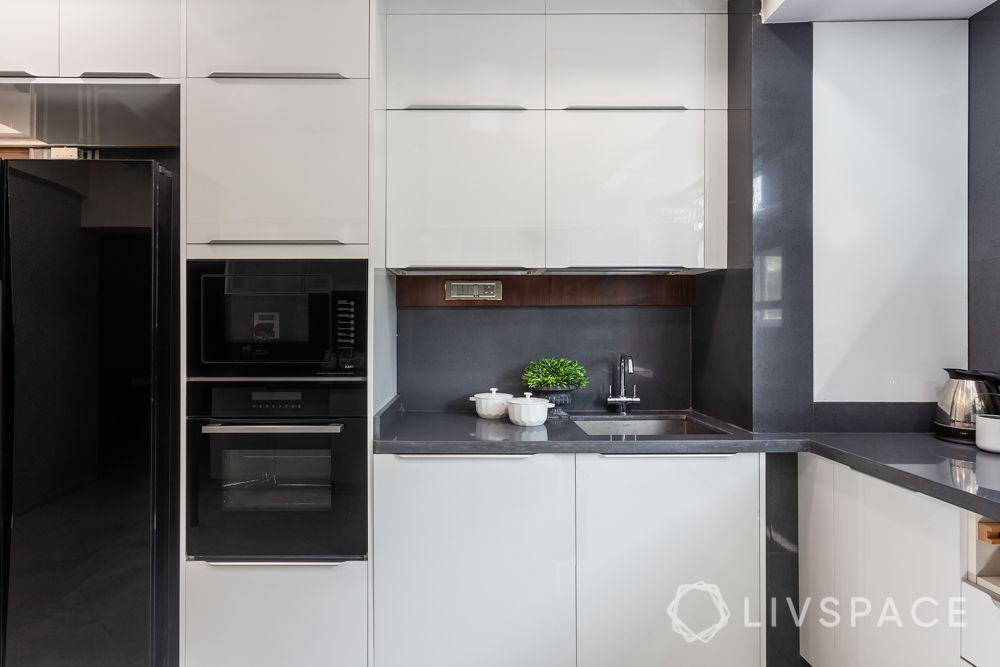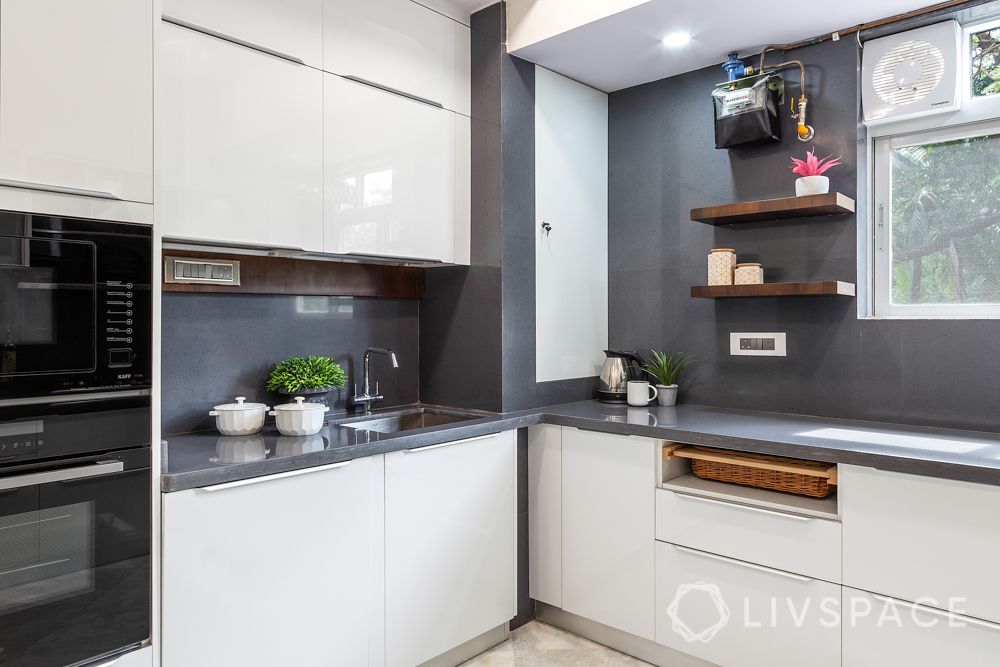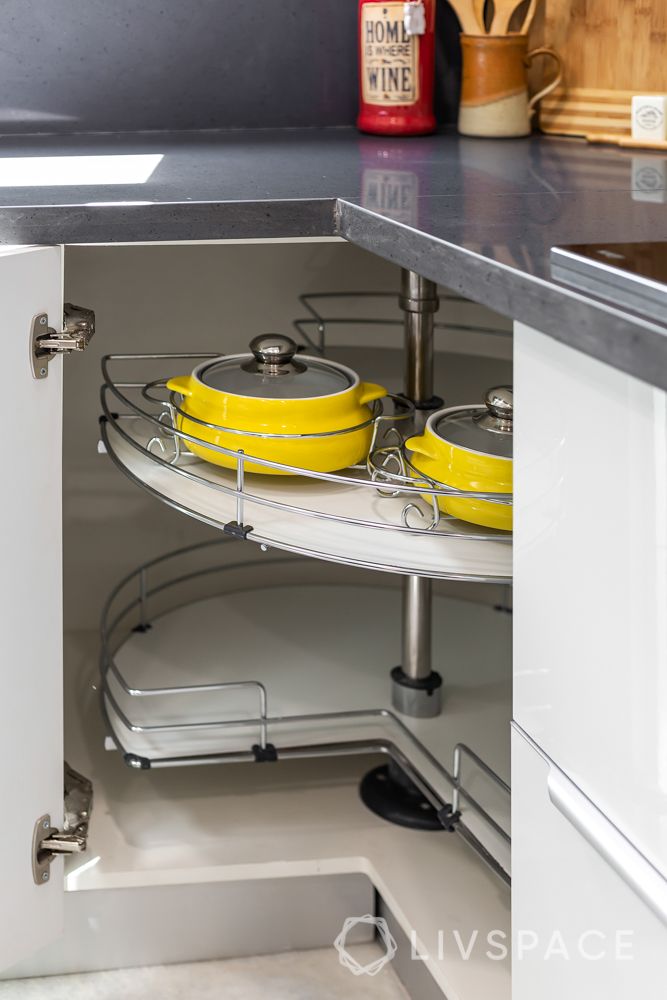 If you look around, you would notice the kitchen has seamless storage options. Groove handles are the perfect selection if you are looking for a handle-less look.
A tall unit with inbuilt microwave and oven compartments have been placed. Besides this, lofts, a spice rack in the drawer below the stove, a wicker basket for dry groceries, and a cabinet to keep the cylinder have also been added. For one of their corner units, Ismail added a Lazy Susan to make the cabinet more accessible. Take a moment to notice how the wall with the window flaunts minimal open shelves instead of upper cabinets – a great way to bring in a little decor.
We Sealed The Deal With a Dash of Fun too!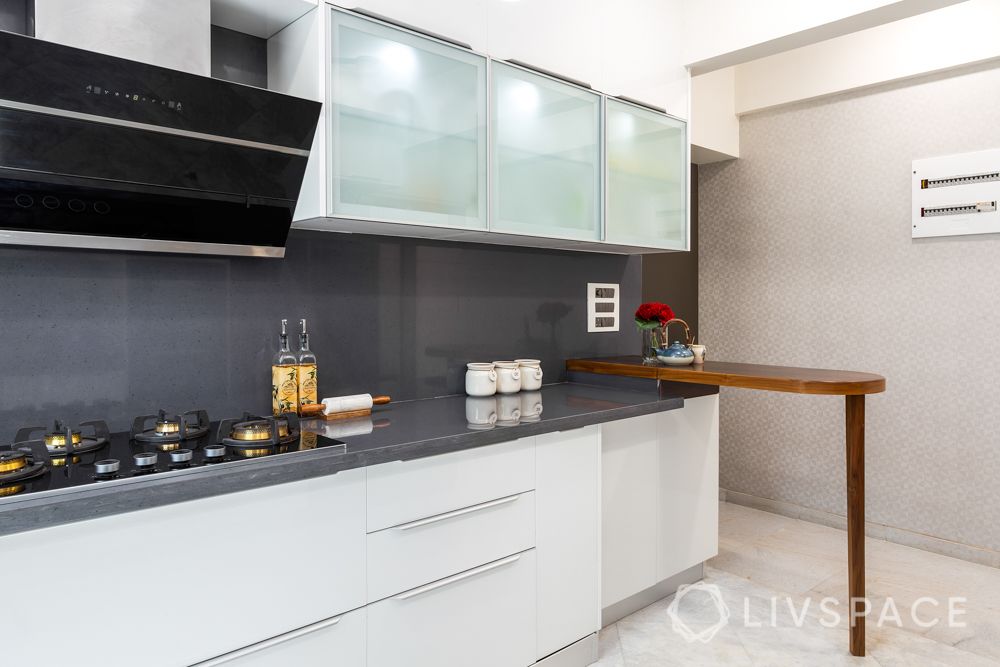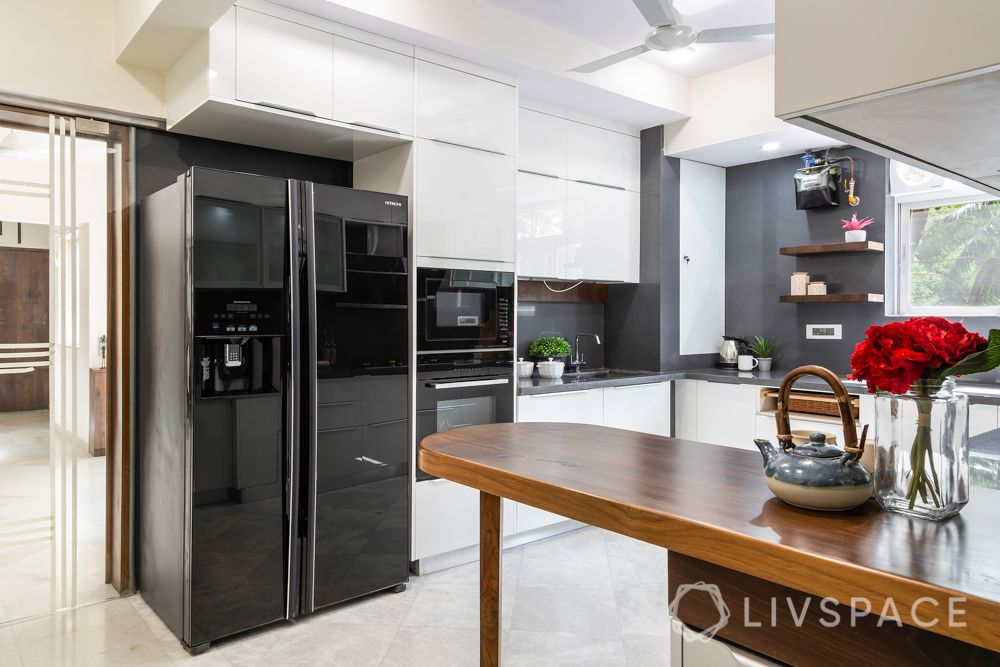 The days when kitchens were all about whipping out meals are long gone. For this kitchen renovation, Ismail added a wooden breakfast table at the entrance that has plenty of legroom. So the couple could either have a quick meal or pull up chairs and have a cosy conversation.
---
"Transforming this kitchen was an amazing experience. And to see how it looked from the earlier layout to the new version is simply great! I am glad the family will enjoy their kitchen a lot more now!"

– Ismail Javid Nek, Interior Designer, Livspace
---
Also, if you liked this, take a look at 15-Year-Old Home Gets Stylish Revamp or Dull to Delightful: Renovation Stories of 2019
We like mail! Send in your comments & suggestions.