This home renovation in Mumbai is a dream come true for a close knit family!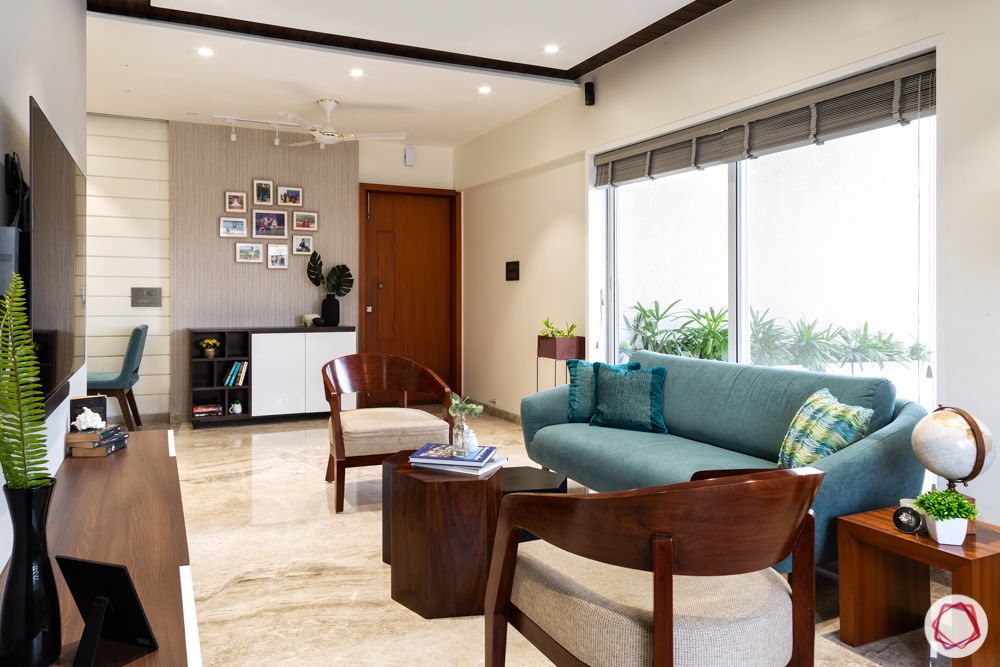 ---
Location: Andheri East, Mumbai
Size of home: 950 sq ft
Design team: Interior designer Gaurav Jhunjhunwala and Poojan Shah & Project Manager Nitesh Mewada
Livspace service: Full Home Design
Budget: ₹₹₹₹₹
---
Tucked away in a quiet residential corner of Andheri East is a cosy terrace apartment with interiors waiting to be revamped. Designer, Gaurav Jhunjhunwala and Poojan Shah set out to transform this démodé 2BHK into an ultra urban home. Interiors fit for the sand banks of Mumbai, this home will remind you of the sea, sun and sand.
Prior to the makeover, the home was equipped with bare necessities and had a neutral theme. Therefore, Gaurav and his team chalked out a plan with major civil changes that were necessary for the home. Subsequently, from floor to ceiling, the entire home called for an extensive renovation. However, the kitchen being outdated and inconvenient to use, required plenty of work in terms of renovation. On the other hand, the living room and bedrooms were given a complete makeover in terms of layout and furniture.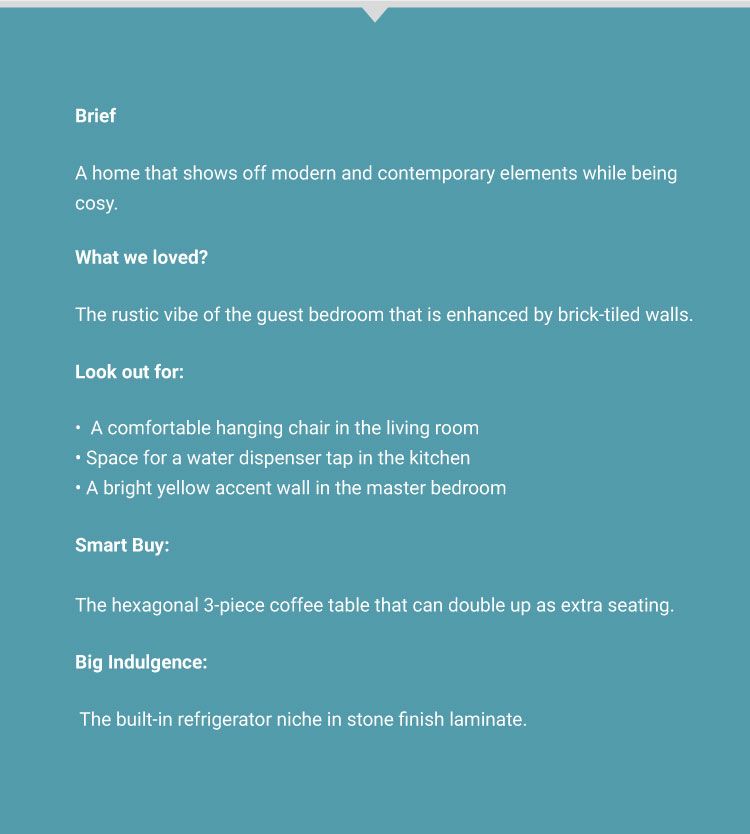 Home Renovation in Mumbai: Sunlit Living Room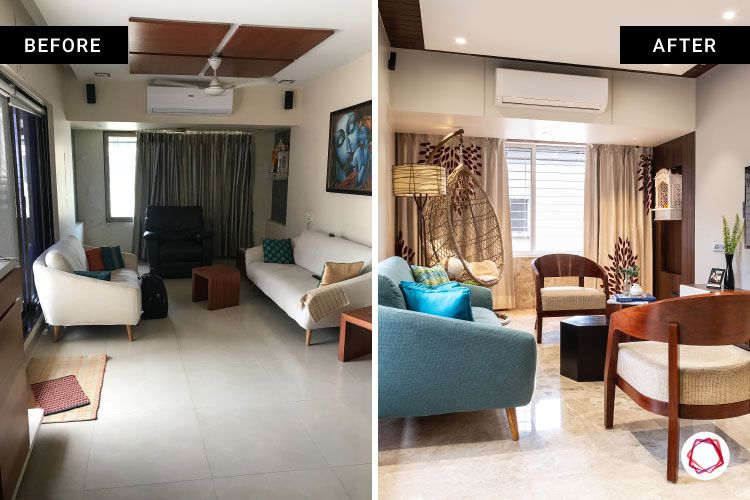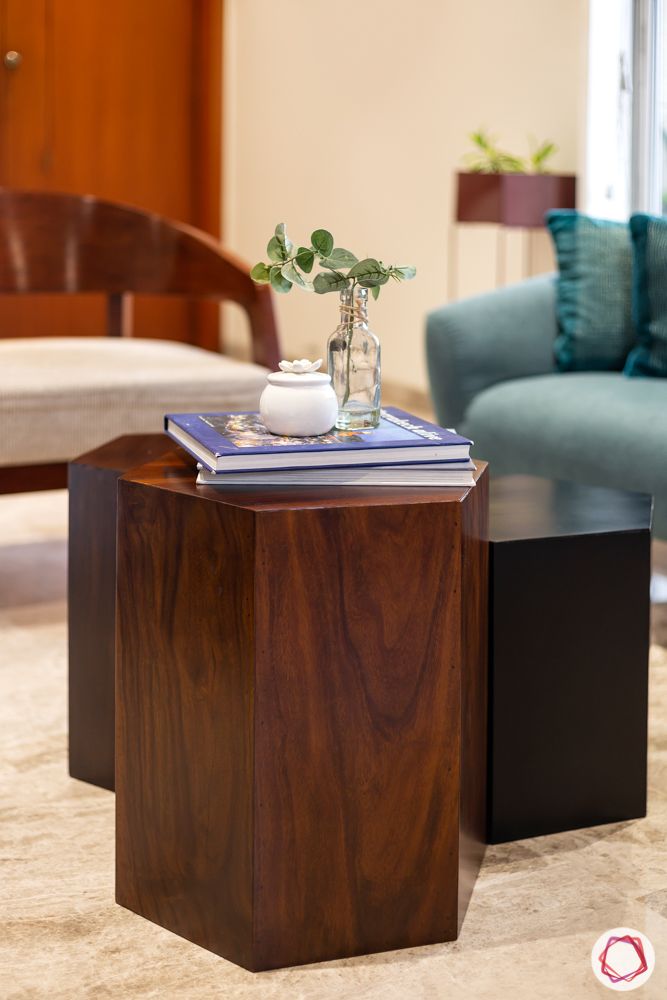 Entering the home you can see that Gaurav and Poojan have picked a clear contemporary theme for the home. Set on a spacious background of an open terrace, the pastel blue couch is the subtle focus of the room as compared to the basic white sofa.
Moreover, the living room is flooded with sunlight which makes it perfect for dark wooden elements. Not only are these dark wooden elements used sparingly in the chairs, centre table and TV unit but also, in the ceiling, giving it a floating look. Additionally, the TV unit was repositioned to a more viewer friendly spot.
Home Renovation in Mumbai: Plush Dining Room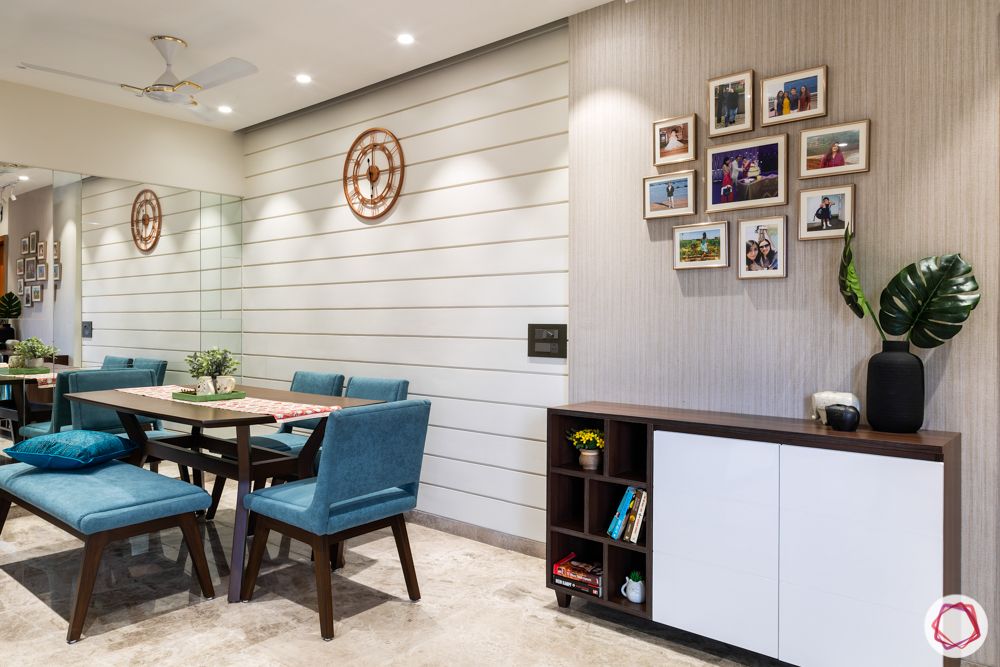 In addition, the open layout dining room has a roomy design to host a large gathering. Consequently, the basic glass top 4-seater dining table is replaced by a plush 6-seater one in a stunning shade of blue. Furthermore, the wall with the TV unit was the ideal spot for a cluster of copper frames and a shoe console.

Home Renovation in Mumbai: Radiant Kitchen Revamp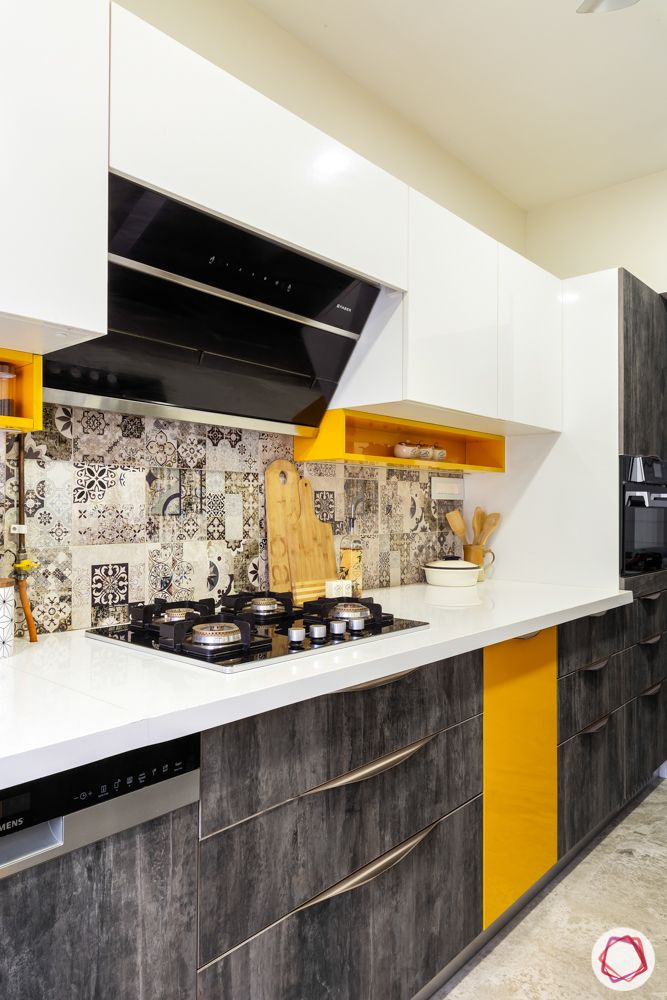 Evidently, the kitchen has the most work done in it. Hence, converting a basic kitchen to a high-end kitchen requires a well thought out plan and plenty of hard work. Subsequently, Gaurav believes, cooking is an art and your kitchen is the canvas. Therefore, he and his team and left no stone unturned. Furthermore, keeping the golden triangle in mind, the kitchen was remodeled into a parallel one. Besides, with a Moroccan tiled backsplash and state of the art appliances tucked away into cabinets, this kitchen is functional and aesthetic.
Home Renovation in Mumbai: Sunny Master Bedroom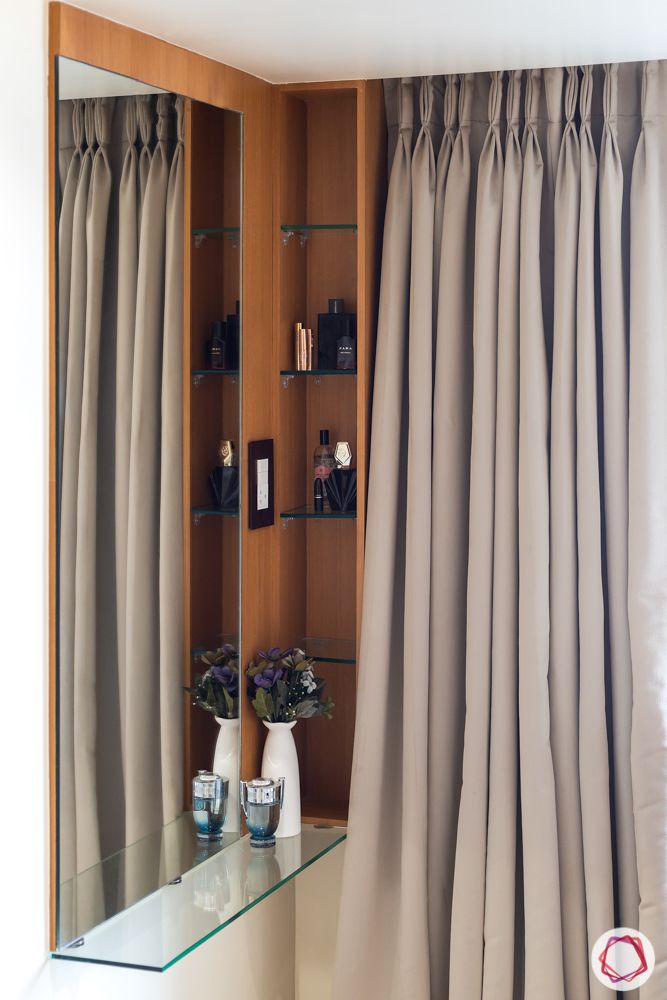 The master bedroom is a perfect example of how a pop of colour can change the vibe of a room. Subsequently, with refurbished furniture and an accent wall, this room is spruced up in the most basic way. Therefore, from dull green to a bright yellow accent wall, the bedroom instantly becomes warm and cosy. Not to mention the chairs that add an old world touch to the room.
Home Renovation in Mumbai: Harmonious Guest Bedroom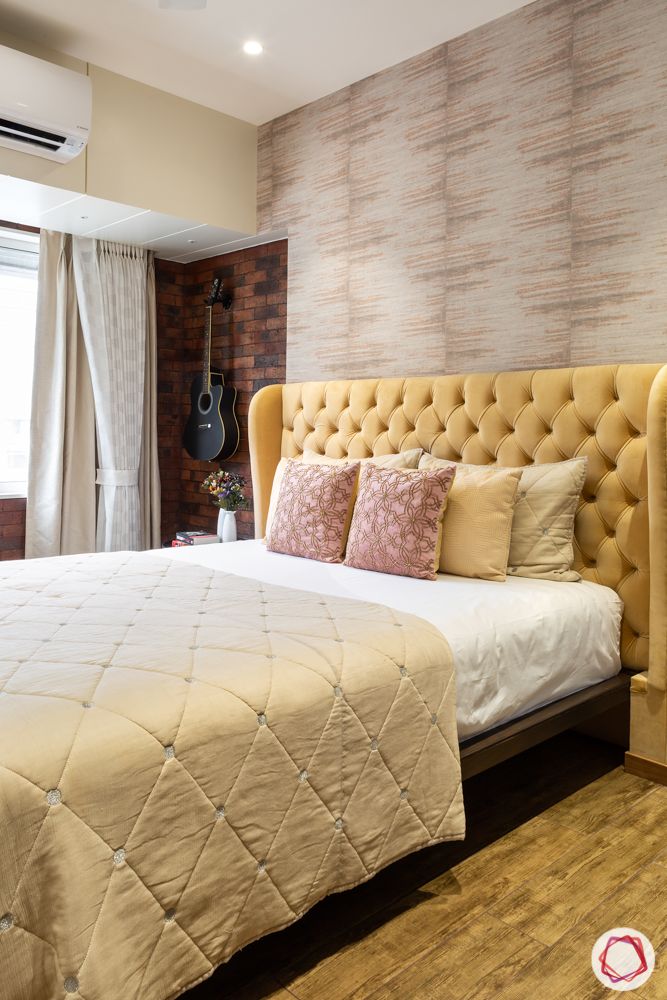 The guest room is a musician's paradise. Besides, with brown brick tiled walls and plenty of sunlight, this room is rustic yet radiant. However, comfort takes the forefront in this bedroom, as a sizable bed and headboard is installed for a good night's sleep.
Additionally, storage is a major concern for every homeowner. Therefore, the design team suggested glass and wooden laminate wardrobes to maximise storage instead of the existing frosted glass wardrobes that were low on storage. Lastly, the wallpaper adds a dash of texture and colour to the otherwise neutral room.
"Revamping this home was a creative delight. However, as a first time Livspace designer, I wondered if a large-scale renovation like this would be possible within a short span of time. Furthermore, the changes made were complicated and challenging. Nonetheless, I had a hardworking team that made the designing process as straightforward as possible."
– Gaurav Jhunjhunwala, Interior Designer, Livspace
If you liked this home, take a look at A Simple 3BHK at Mahindra Windchimes.
Tour this Mumbai 2BHK:
Visit us at the Livspace experience centre in Mumbai to get your dream home designed.
Send in your comments & suggestions.