New is beautiful, but old will always be gold! As Indians, we all understand the heartwarming importance of old ancestral homes passed down through generations. But, as we move with the times, so should our homes. At Livspace, we not only design brand new houses but also renovate timeless homes into modern masterpieces! So check out some of our favourite old house renovations from different cities.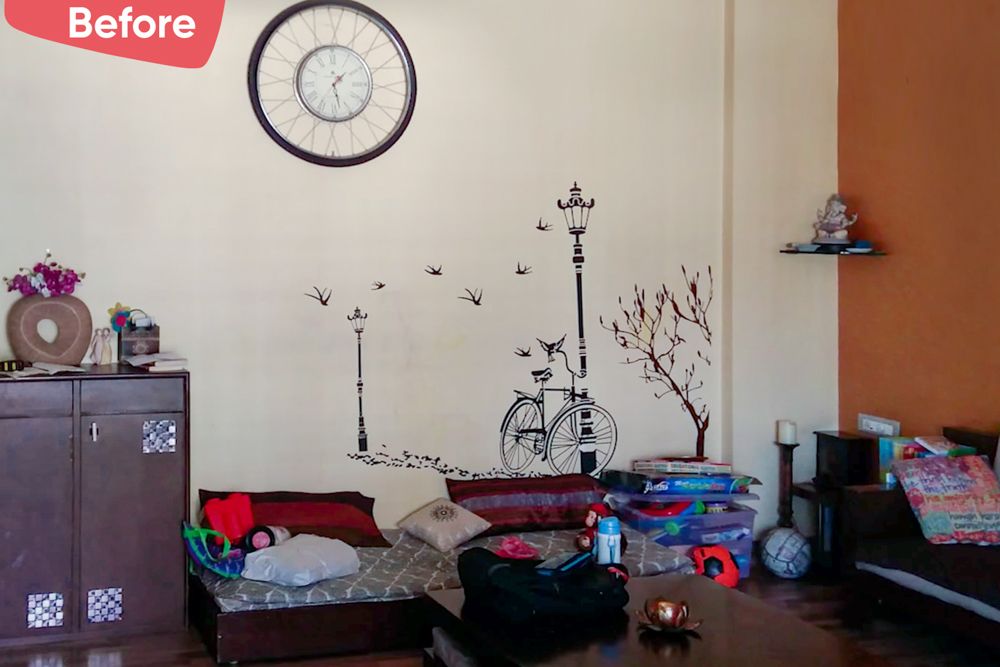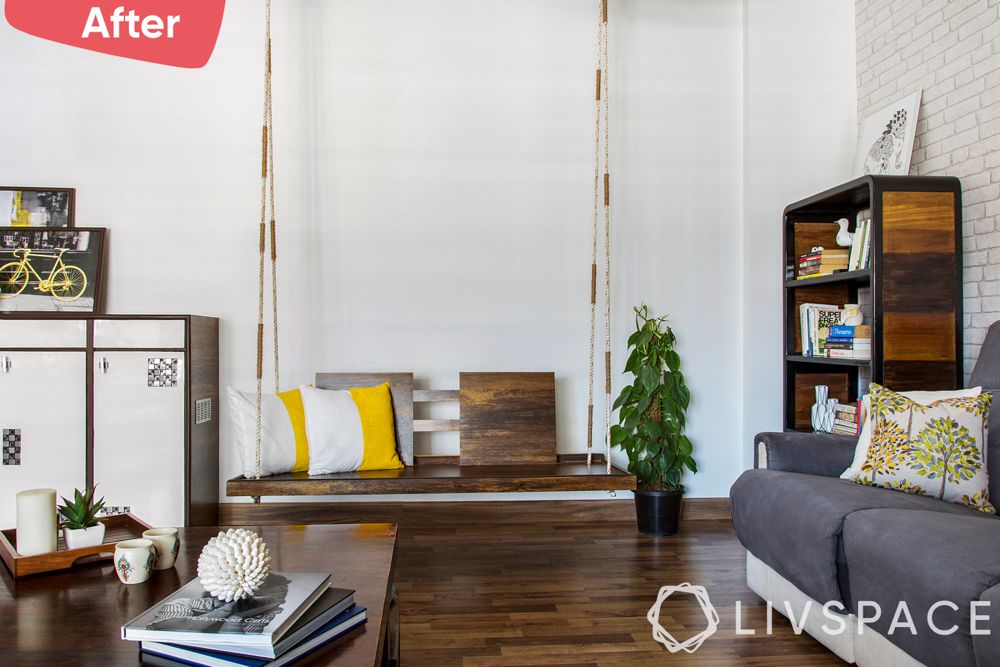 Why do we love renovations so much? Well, maybe because they are the best of both worlds — old and new! Shweta and Arpit's 7-year old Mumbai home needed a drastic revamp! They wanted their dark and cluttered apartment to get a fresh, bright and spacious makeover. Be it the use of white to highlight the oodles of natural light flowing in, the traditional jhula in the living room, or the warm wooden furniture, Livspace designer Rukmani Dialani ensured that the house got a contemporary look rooted in traditional design.
PRO Tip: While renovating, retain some of the old furniture and use those as a focal point in the design.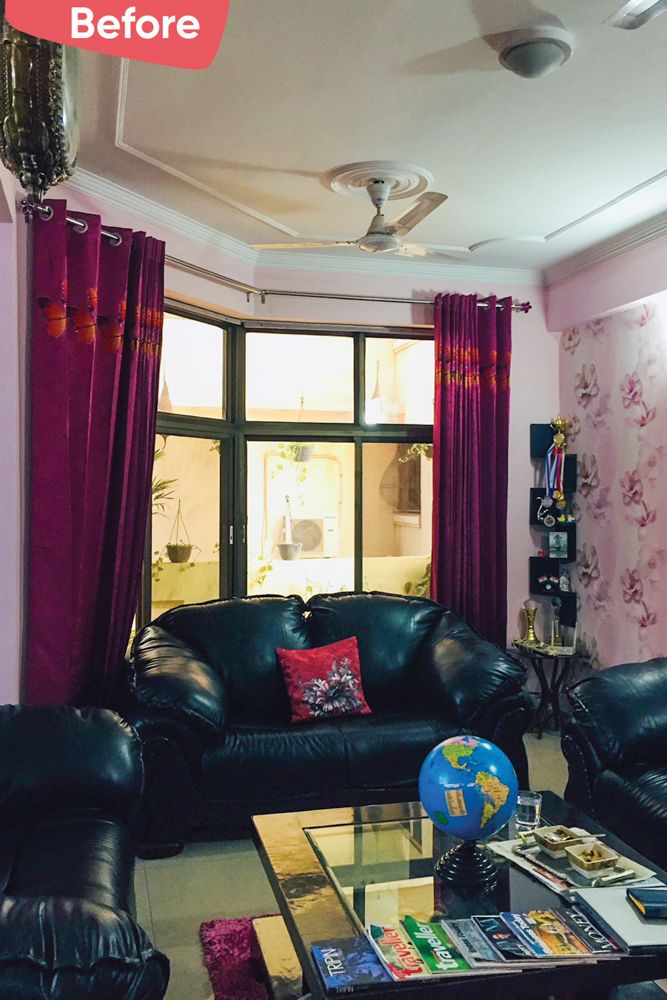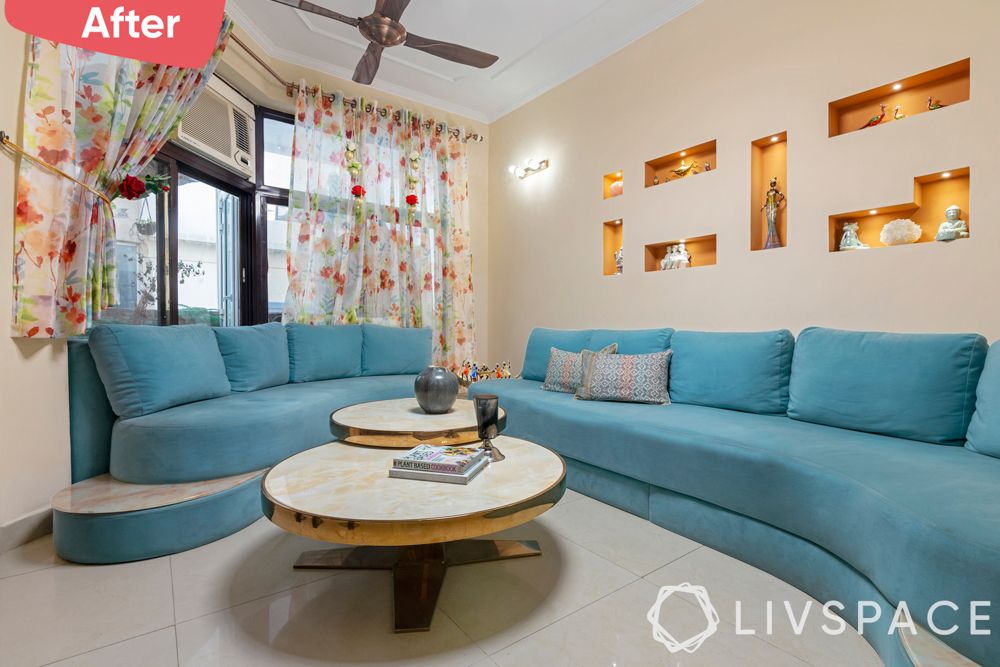 At first glance, could you guess that this home is 25 years old?! Dr Pallavi and Dr Aashish's 4BHK in Gurgaon was quite dark and unwelcoming. They wanted a warm and happy vibe in their home along with ample storage and easy-to-maintain interiors. With the help of some extensive civil work, designer Nilisha Keshri created the doctor couple's dream home! A cute indoor garden near the main entrance, tons of closed cabinetry in the kitchen, a walk-in closet and a balcony converted into a study — this old house renovations surpasses imagination! 
PRO Tip: The carved out niches in the living room wall with spotlights help to focus on decor items and awards.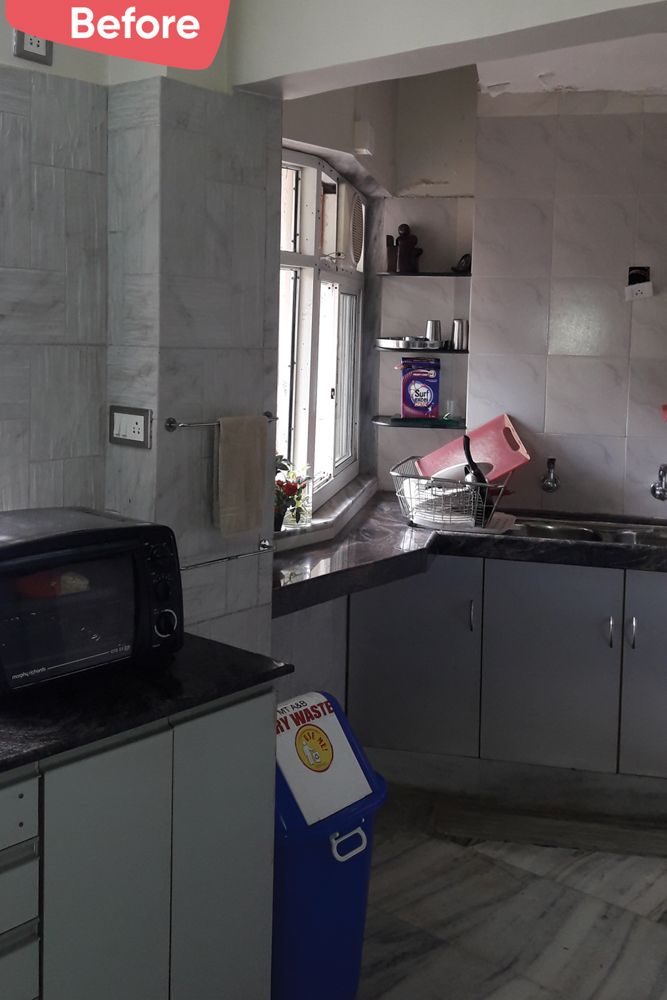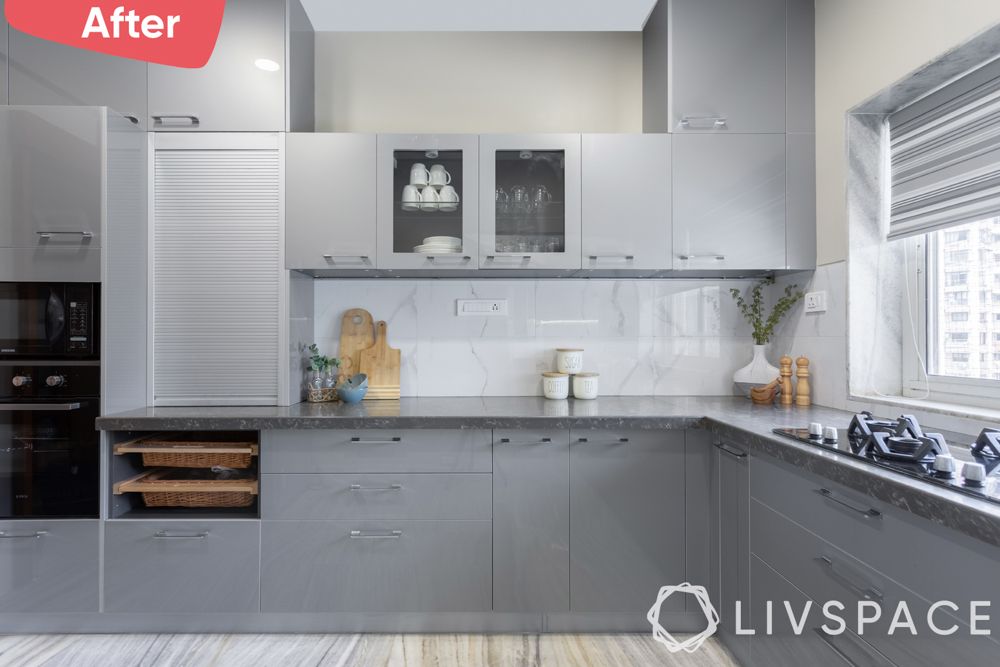 Even your kitchen deserves some TLC! Nitya and Kamlesh Tejwani wanted their 20-year old kitchen to look sleek, clutter-free and contemporary. But, there were two challenges for our designer Ashwini Gokhale — the tricky trapezium shape of the kitchen and the Tejwanis' requirement for plenty of storage without compromising on a light look. The final result is such a masterpiece! From the elegant monochromatic colour palette to the huge variety of storage modules, every aspect of this kitchen is stunning!
PRO Tip: Use pullout storage units in a kitchen to save space and avoid a bulky look.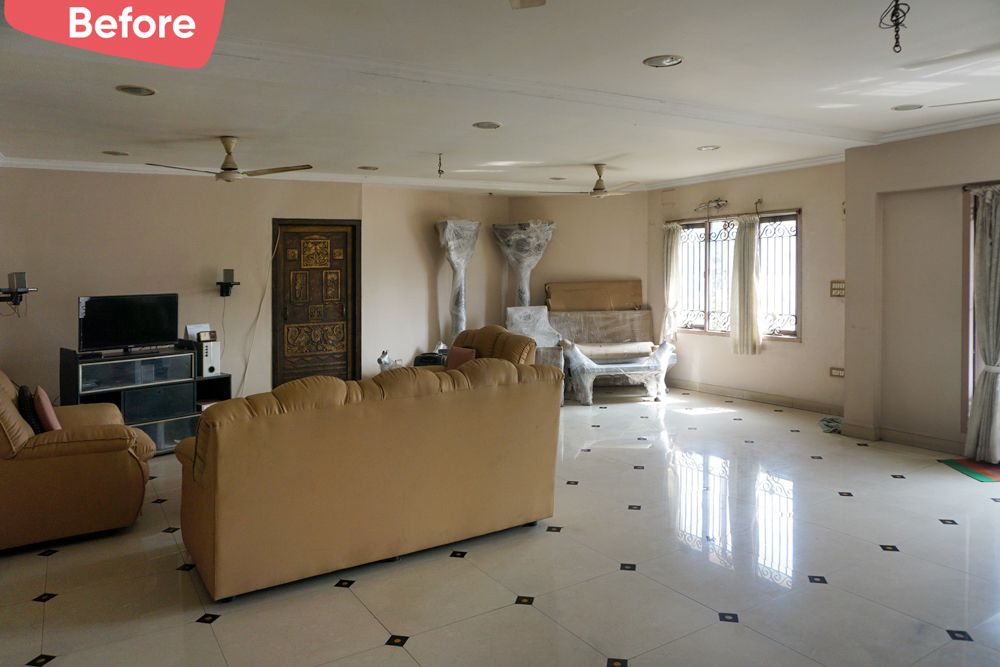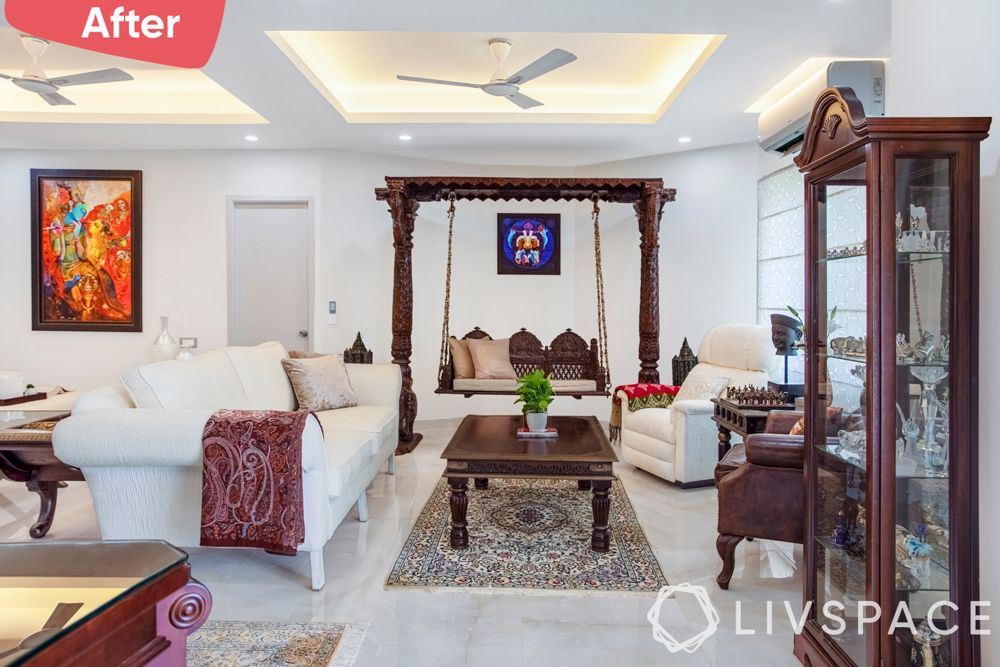 What's better than old house renovations? An old home renovation that has been done up in a vintage theme! The owner of this 15-year old home in Chennai, Kamal Ram Mohan wanted a yesteryear abode done up in a mix of modern and classic Indian styles. Designer Padmavathi used a vast collection of timeless vintage furniture and traditional artefacts to create a rich and desi look. The traditional, intricately carved jhula, the colourful artwork, the vintage crockery cabinet — all combine to create such a classy look! Also, the use of a single colour scheme and simple false ceiling gives a modern and understated look.
PRO Tip: For a vintage look, use wooden furniture.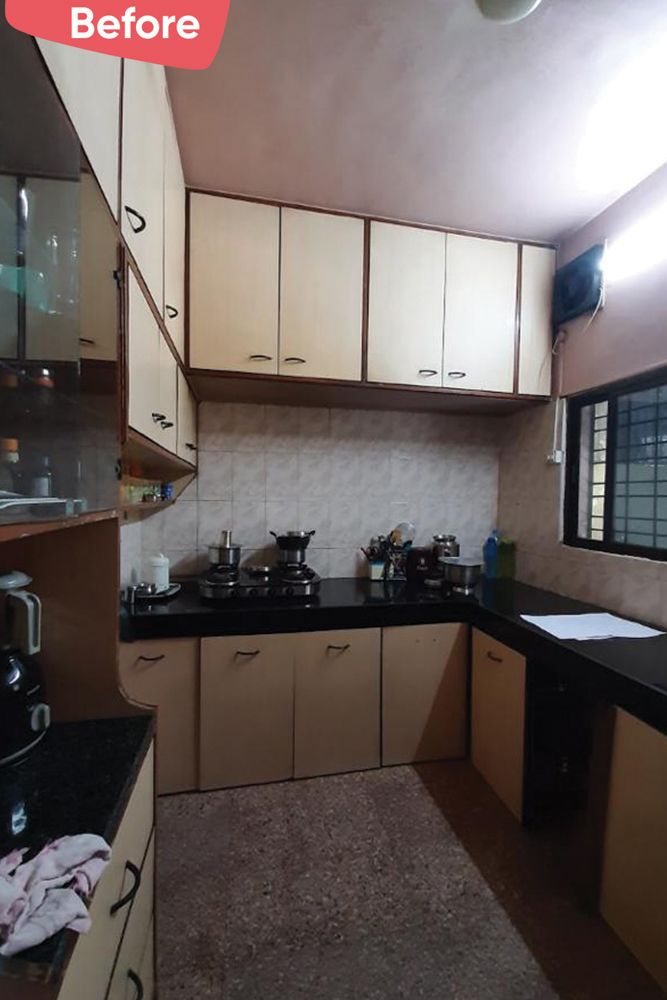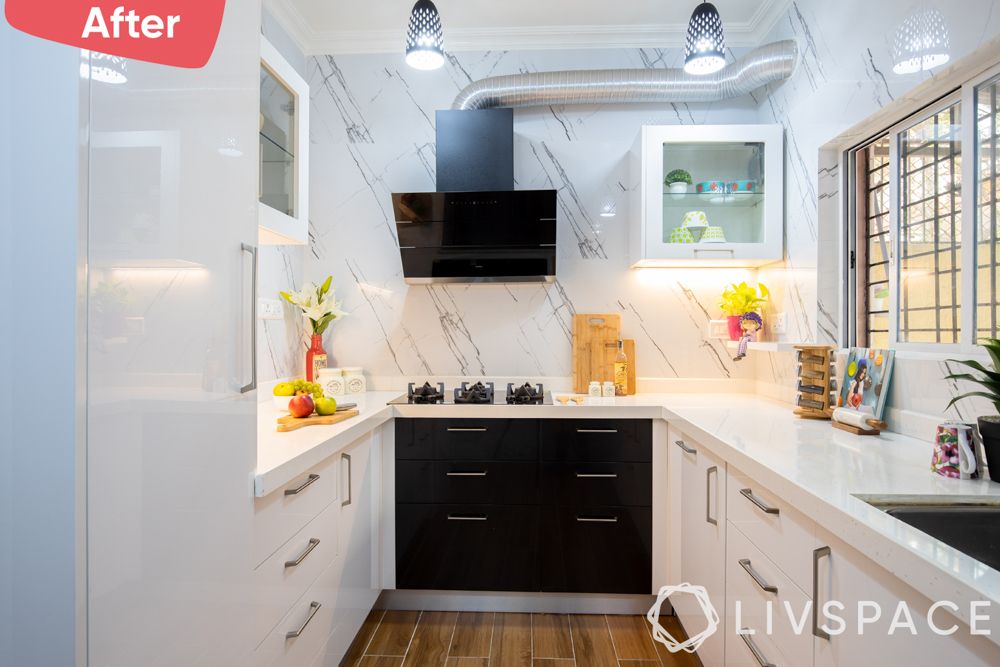 A 20-year old kitchen that needs a complete overhaul — sounds tricky, doesn't it? That's how we felt when we saw Rohini Karkera's kitchen in Pune! Her kitchen is quite small, at just 100 sq. ft, and she wanted a clean, spacious and modern look. And that's what designer Aparna Ganesh gave her! The first thing Aparna did was break the RCC lofts to create more space and remove the existing L-shaped counters to add a more spacious C-shaped one. A swanky black and white colour combination, high-end marble-like tiles and sleek cabinets in acrylic and membrane ensured that Rohini's kitchen came out of the 90s and joined the modern world!
PRO Tip: LED lights under cabinetry can lighten up a kitchen that does not receive much natural light.
Old house renovations are always very special as they show how design expertise can make a space go from blah to wah while retaining its timeless charm! 
Love renovation stories? Check out how this 15-year old Noida home got a massive makeover!
We want to hear from you! Write to us with your comments and suggestions at editor@livspace.com
Disclaimer: All contents of the story are specific to the time of publication. Mentions of costs, budget, materials, finishes, and products from the Livspace catalogue can vary with reference to current rates. Please get in touch with a designer for more details on pricing and availability.