Be it gym resolutions or new mantras for a happy life, the beginning of a new year spurs people to hit the reset button and make a few definitive changes. So, why not hit the reset button on your home? As they say, new year, new home. However, with new homes springing up like mushrooms, older properties are gradually getting outdated by the day. That said, a fixer-upper home should certainly not discourage you from renovating it. There are a number of ways to go ahead with a stylish home makeover in India, all the while keeping your children's height measurements intact on the wall.
Livspace brings in the spirit of novelty with our top 5 house renovation before and after images of 2019.
Home makeover India #1: Completely Revamped Mumbai Home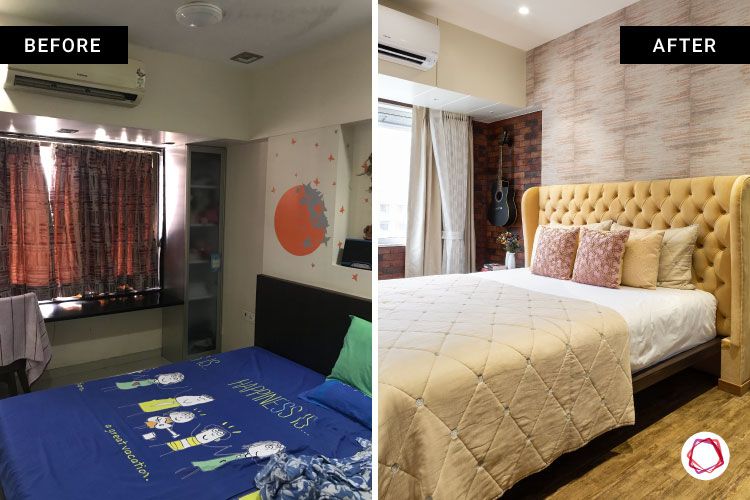 Encouraging Mumbaikars to rethink their home interior style, Gaurav Jhunjhunwala understands that luxury interiors needn't be free of colour and statement furniture. This démodé 2BHK terrace home, found in Mumbai's Andheri East neighbourhood was on all accounts, neutral and outdated in terms of style. From floor to ceiling, the entire home called for an extensive renovation which resulted in captivating colour combinations and a selection of clever furniture.Here's An Urban Revamp for a 2BHK in Mumbai.
Home makeover India #2: Compact Home Renovation in Malad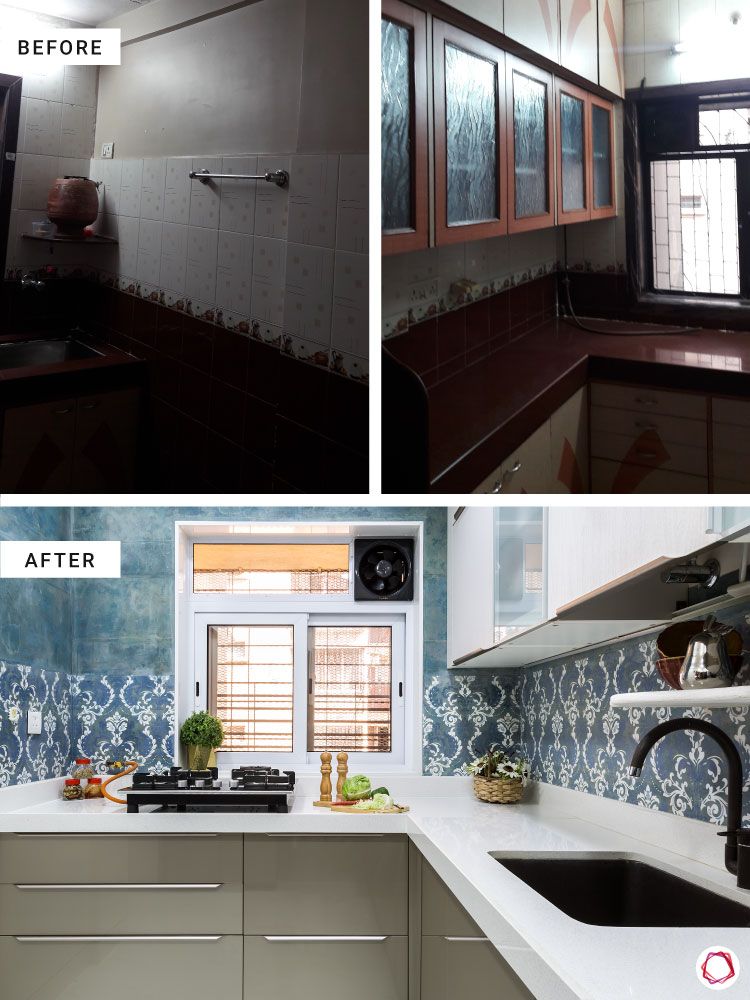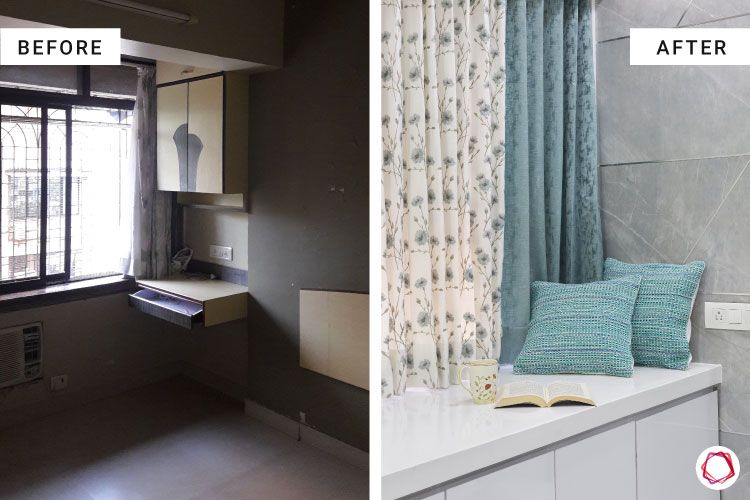 Plunge into a world of high-impact style for a packed home, starting with Atul Shah's Compact Malad Flat Gets a Modern Makeover. However, if you think a compact home cannot accommodate all your decor ideas, think again! Livspace designer Anushka K is here to bust that myth. "There is always a way to fit in all the interiors you love into a compact home," she says.
Home makeover India #3: Remodelling a Family Home in Noida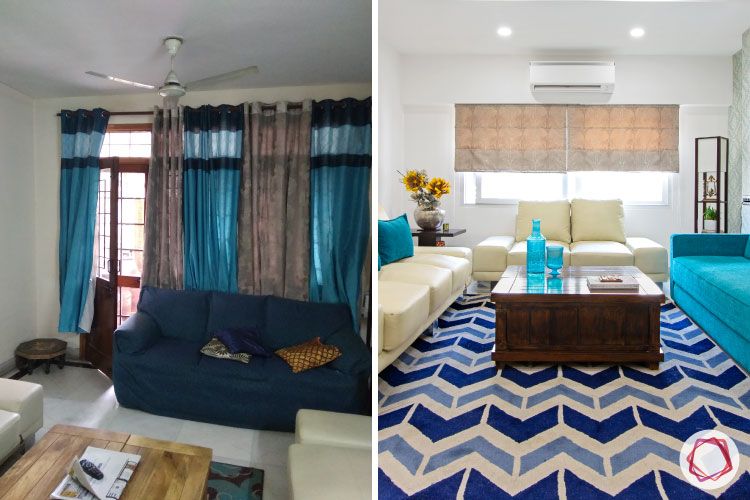 Nothing holds more charm than a home with generations of family members living in it. Residing in this family home are Rishi Agarwal, his wife, their two kids, and his parents. While they love their home, the interiors were no longer working for them. Nevertheless, Payal Khetan Gupta from Livspace took on the enormous task of remodelling the entire house to their liking. Moreover, explore how this 15-Year-Old Home Gets Stylish Revamp with her innovative designs.
Home makeover India #4: Toasty Kitchen Revamp in Hyderabad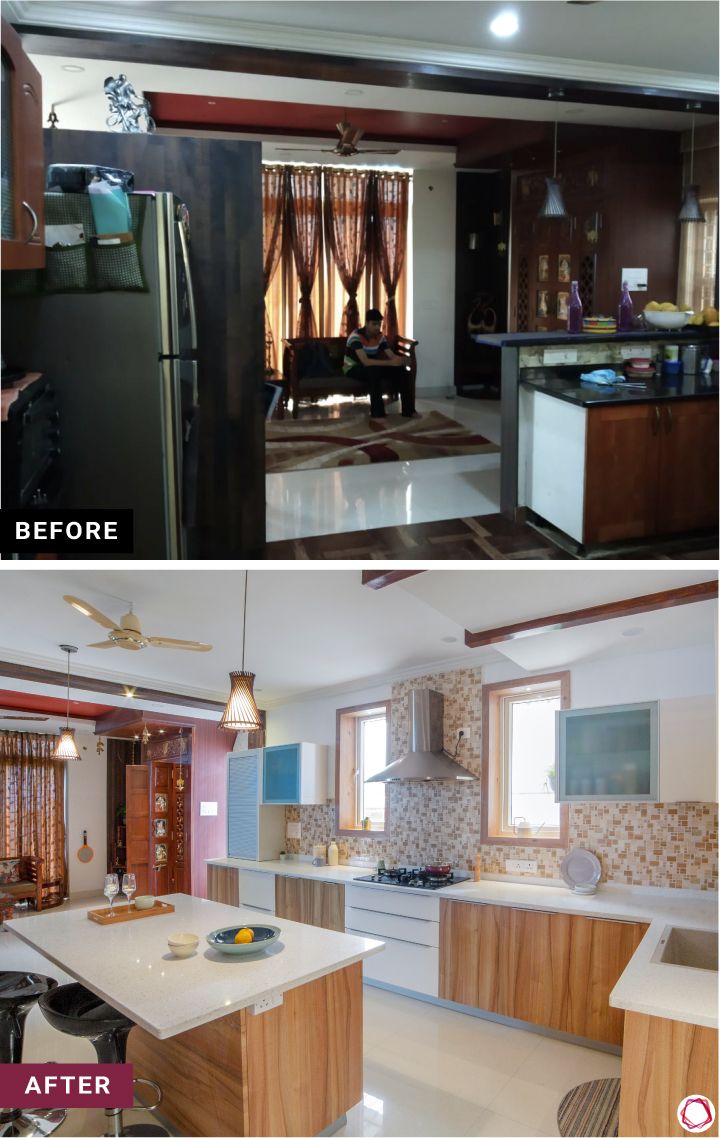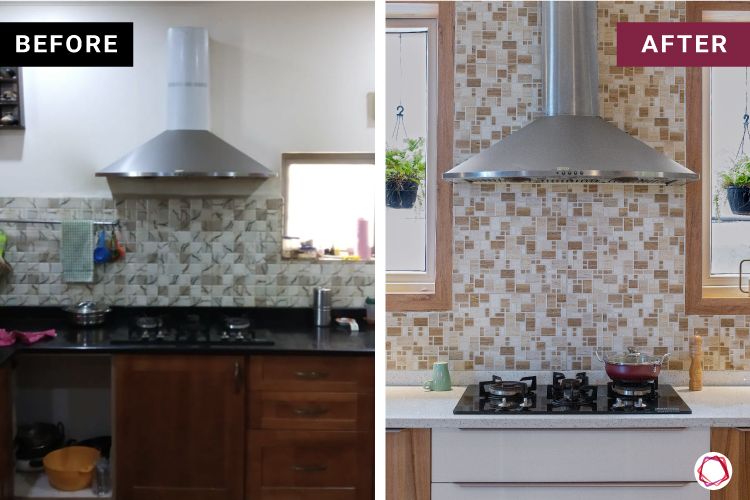 When it comes to a kitchen, the best designs come from a well-ventilated and spacious layout. Consequently, here we have Ordinary to Contemporary: A Kitchen Revamp Story for you. Furthermore, from kitchen islands to wicker baskets, this home makeover in India has all the modern accessories that a contemporary kitchen requires. Therefore, Livspace designer Samhitha Nagasamudra installed equipment that ensures the best cooking experience for Dr. Balaji and his wife, Mythili.
Home makeover India #5: End to End Kitchen Renovation in Mumbai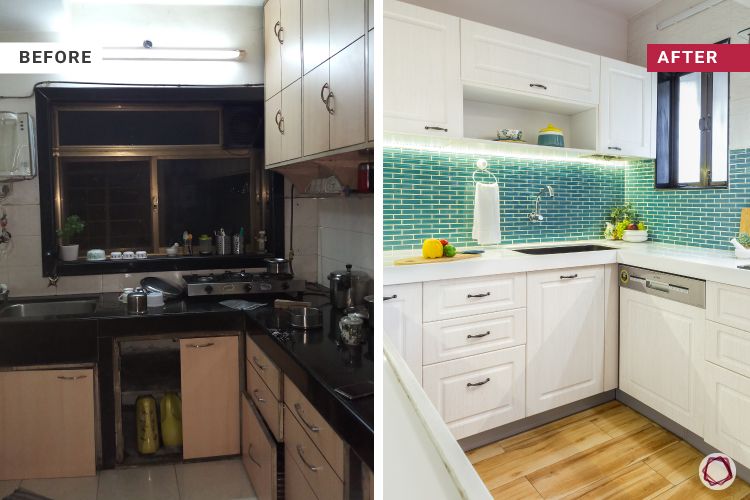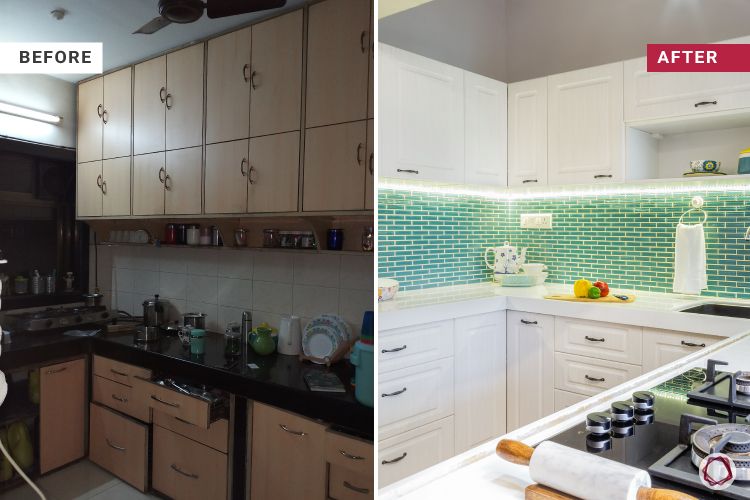 Outdated Kitchen Gets A Modern Makeover by Livspace designer Rushika Dilip More, who has given the clients a perfect kitchen. Subsequently, from its previous design, this contrast of teal blue tiles set in the pinwheel style and serenely white woodwork has upped the glamour quotient of the kitchen. "We found our comfort zone with Rushika and loved how she devoted her time and energy to reinvent our kitchen. She respected the fact that we have used our kitchen space for 14 years and knew exactly what we wanted," says the homeowner.
If you enjoyed this quick recap of our favourite homes, take a look at Refresh Your Walls with These Exciting Colours.
Send in your comments and suggestions.