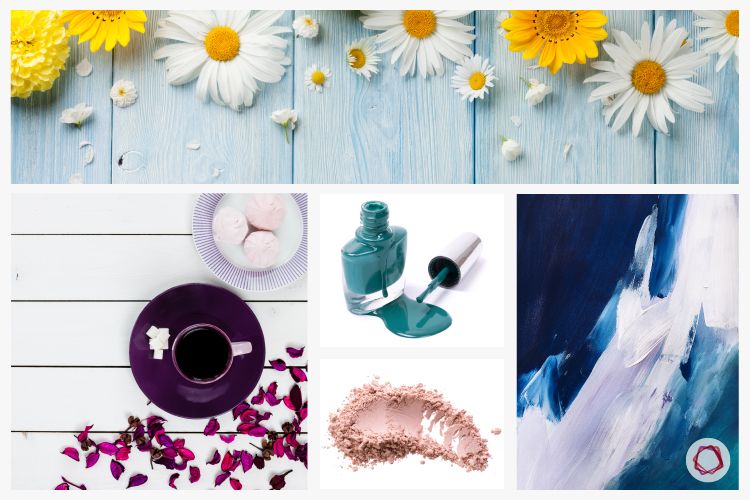 Colours and light affect our mood significantly, creating a compelling case for you to move from dull, drab walls to something exciting. Surrounding yourself in fresh, beautiful hues will ensure you stay energetic and charged through the day. It will also give you something to show off to your guests and enjoy as you spend some quality time at home. But do you know what colours are popular? Livspace brings you the Top 10 trending wall paint colours you can peruse and use in your home.
While last year was all about ravishing reds and glittering metallics, this year, our designers claim that walls will be ruled by more mindful, personality and lifestyle-based colours.
Wall Paint Colours #1: Snow White
While white might seem so yesterday, let us tell you it's always going to remain popular. Standing strong amongst its colourful counterparts, white still tops the list when it comes to classic wall paint colours. It serves as the perfect backdrop for any design style and it is very easy to work with this colour. White is also the preferred choice for compact spaces owing to its ability to make a space seem larger.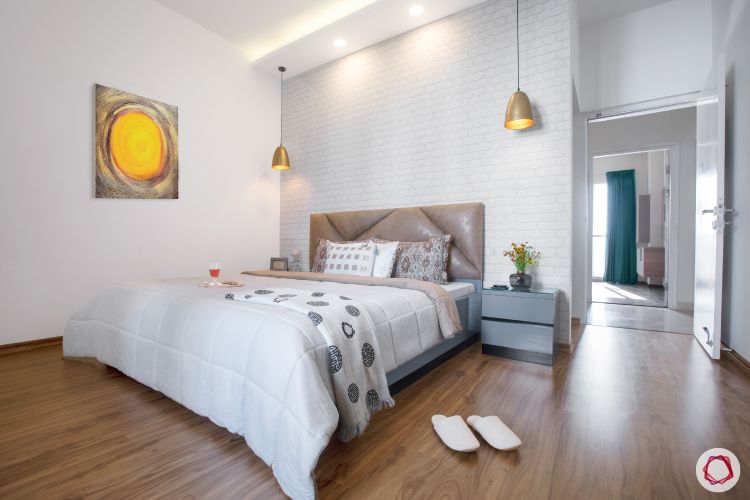 Wall Paint Colours #2: Dark Navy
This year, designers are embracing more dark and saturated colours. Dark and moody, this colour seems to be debuting in home design and we only expect it to get more popular over this year. This delectable colour is suitable for rooms with abundant natural light and can be used with complementary tones to make the room brighter.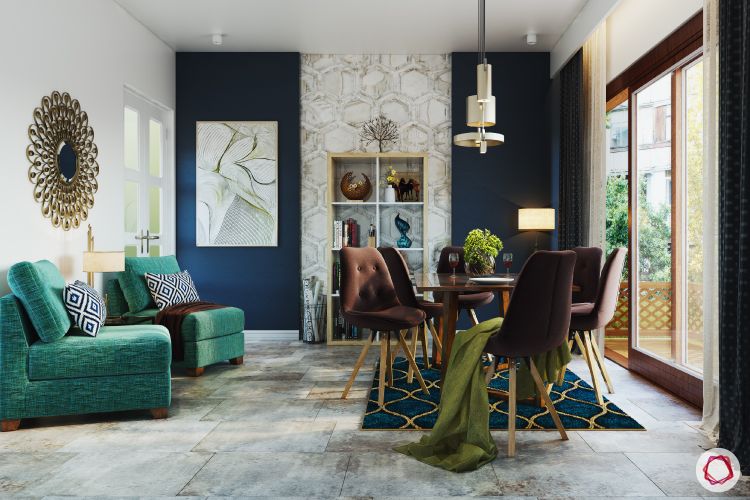 Wall Paint Colours #3: Forest Green
Officially called 'Night Watch' and one of Pantone's top colours of 2019, this tasteful hue of green is sure to set an eclectic setting at home. With greenery being a big trend this year, this black infused green can be used as a neutral or statement accent for walls. This gender-neutral colour is the perfect choice for people who do not want their home to feel extreme.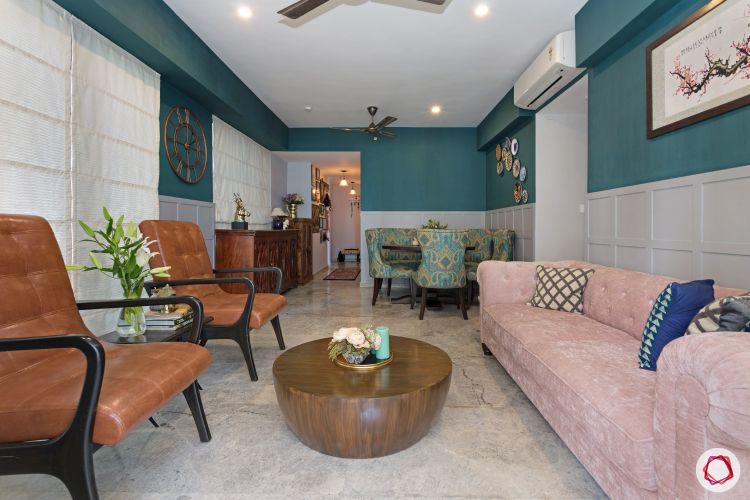 Wall Paint Colours #4: Pale Pink
For those with wanderlust and an earthy spirit, a soft shade like blush pink is a great alternative to beige and brown. You can also try a shade of soft clay for that muted elegance. Mix it with an abundance of white to get a perfect mix. This wall paint colour is very compatible with other hues and promises to ease the senses at the end of a tiring day.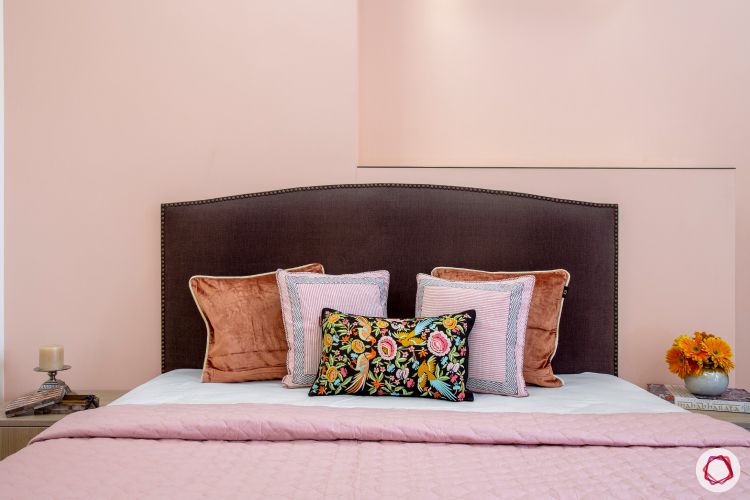 Wall Paint Colours #5: Coral Crush
Doesn't it make complete sense for Pantone's colour of the year to make it to this list? Dunk your walls in this sumptuous shade if you love an eclectic and rich vibe. Alternatively, you can opt for a shade of the living coral like one of our clients (image below).. You do not need extravagant interiors to sport this colour on your walls. Get your hands on this colour while we crush on it.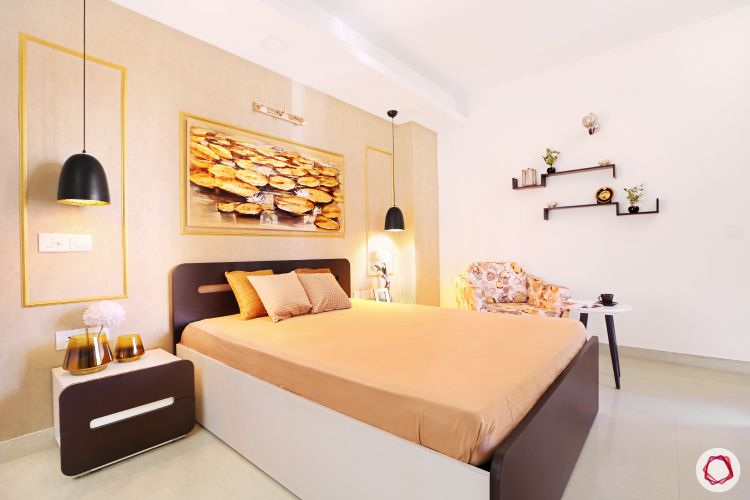 Wall Paint Colours #6: Pretty Purple
Amidst all the dark colours, how can this beautiful shade of purple fall behind? Perfect for creating an accent wall with pretty patterns, this colour brings out the beauty of designs. Go matte or satin, whatever you prefer, but make sure you make good use of this eye-catchy trend.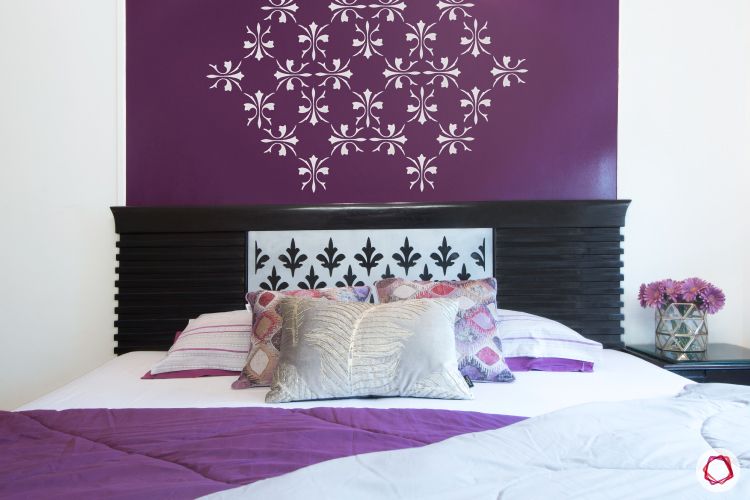 Wall Paint Colours #7: Misty Blue
Reminiscent of a spring sky, this powdery blue is perfect to calm the senses. It's use is not limited to baby boys' rooms. Its beauty is that it works for all age groups! Think of this colour as a canvas for decor and work it!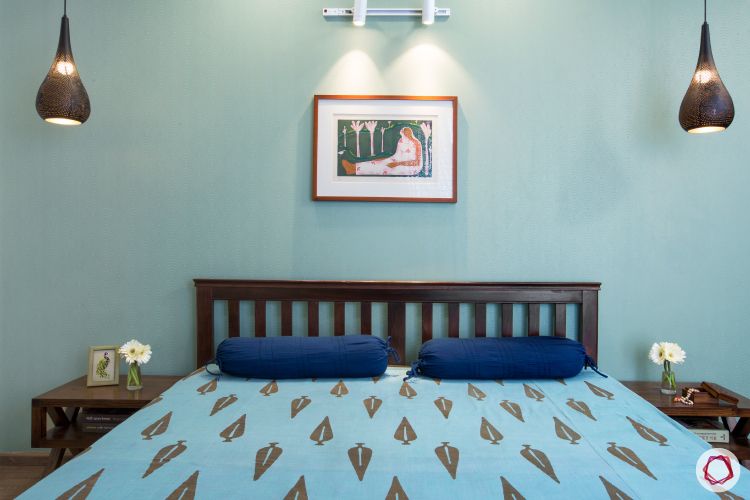 Wall Paint Colours #8: Blue-grey
Another neutral colour, this muted shade of blue sports grey undertones. If you do not want pure white walls, but are afraid of embracing rich, dark colours, then this is perfect for you. For those of you who like to play it safe, this colour can be used in any room with ease to create a soothing ambience.
Wall Paint Colours #9: Cheery Yellow
This year, we are going to see a rise in colours that are associated with optimism, positivity and happiness. For those who love to introduce a pop of colour in their interiors, this is one of those wall paint colours that is just right. This colour highlights decor and art brilliantly, without a lot of effort.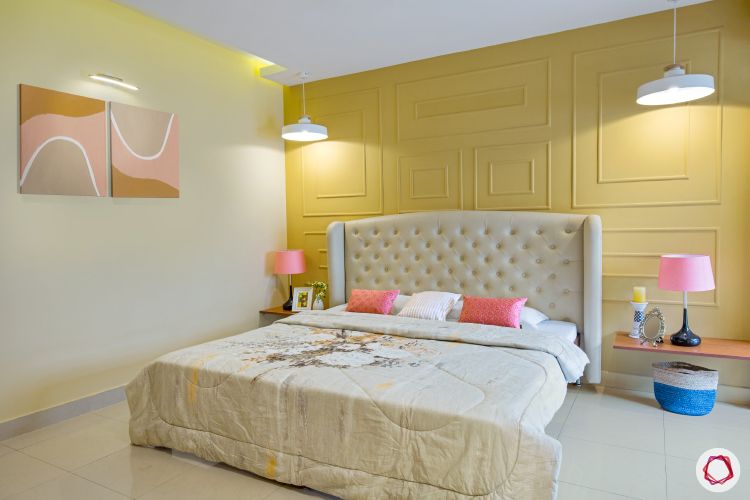 Wall Paint Colours #10: Neutral Grey
Pale greys and frothy neutrals converge in the perfect way to create a soft ambience at home. An easy colour to embrace, this is definitely something that everyone can accept. Mouldings and trims look stunning on such muted walls and brings out the intricacies of design impeccably. You can add some fuschia or teal as a pop of colour.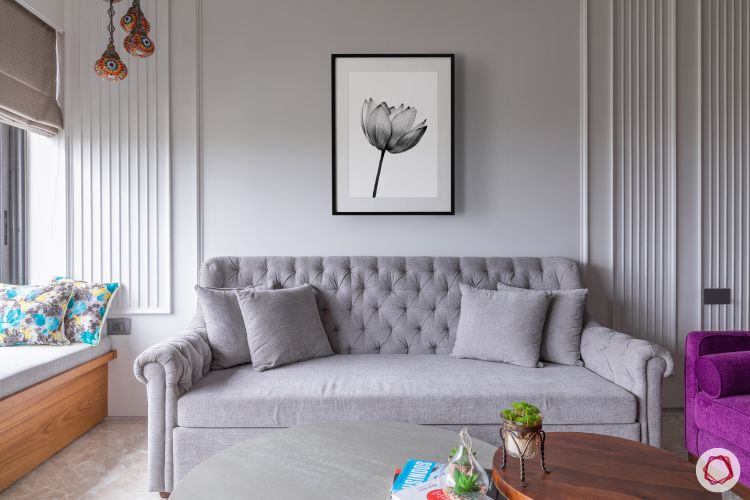 You now have an array of colours to take to your painter for your next renovation. Whether you love creating a statement with dark hues or want to feel calm within serene walls, embrace these popular shades recommended by designers.
Also, if you're also picking out exterior colours for your home, take a look at this.
Send in your comments and suggestions.