Every blank space in a home, especially the bedroom, is an opportunity to get cracking on creative ideas. POP designs, for instance, are sure to elevate the look of your bedroom without compromising on functionality or eating up too much square footage.
Did you think that POP can only be used for ceilings? Well then it's time to burst some myths! Let's take you through different ways to use POP in your bedroom. For the uninitiated, here is a complete handbook of what POP is and how it is used in home interiors.
#1: POP Designs for Wall Decor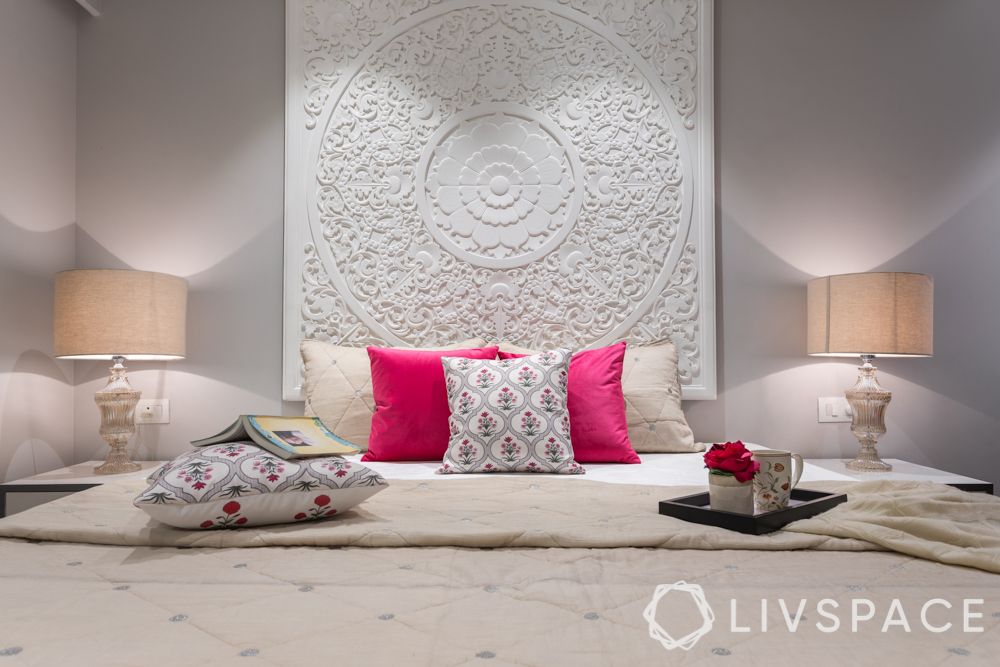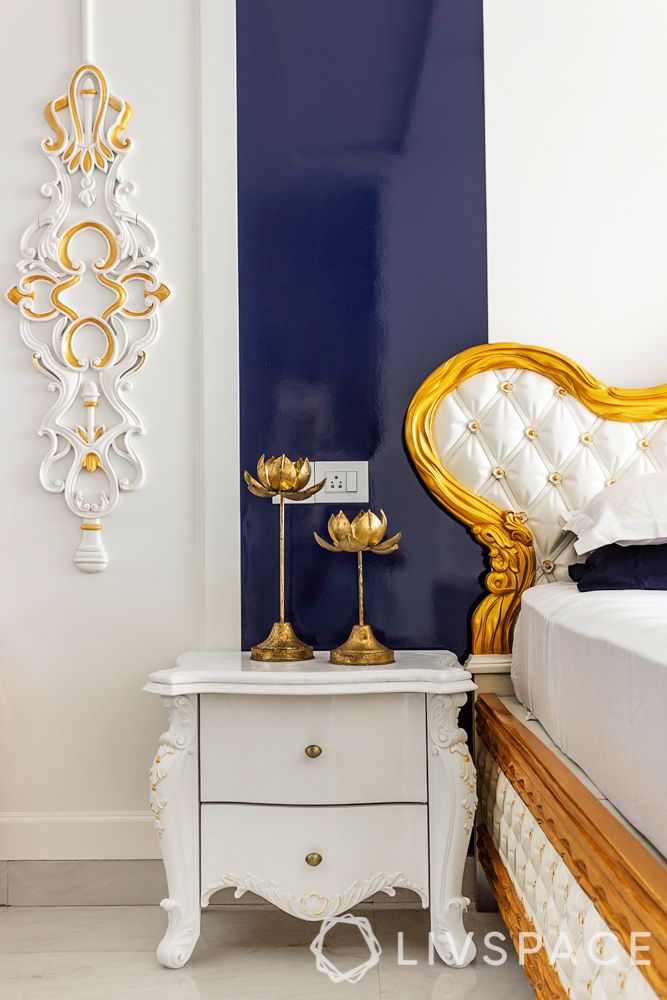 Thinking of adding an accent piece but not sure what it should be or how permanent you want it to be? POP wall design to the rescue. Use this versatile material to craft unique pieces of décor. These can elevate your bedroom design while ensuring there's nothing quite like it in other houses. With wall POP, you can be as intricate or bold as you want to be; for the minimalists, using a single colour and playing with detailed designs can leave you with a statement piece that's custom-made.
#2: POP Designs for False Ceiling
False ceilings add extra depth to a room, no matter how big or small it is. With POP-based false ceilings, crafting the design of your dreams isn't that hard; neither is mixing elements. Account for a ceiling fan by building the shape around it and add wooden rafters to break the all-white monotony.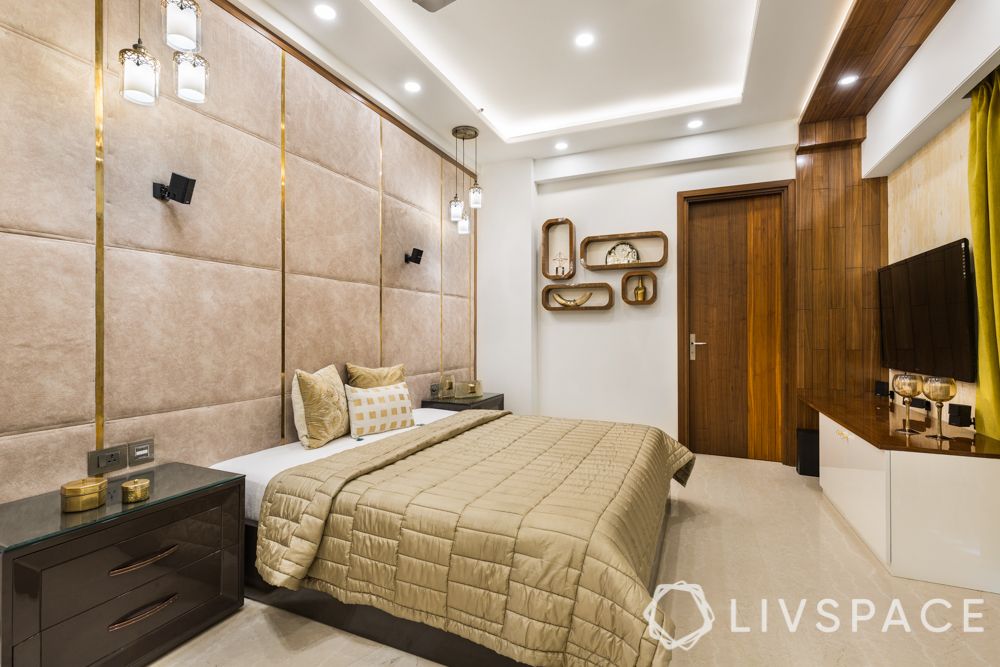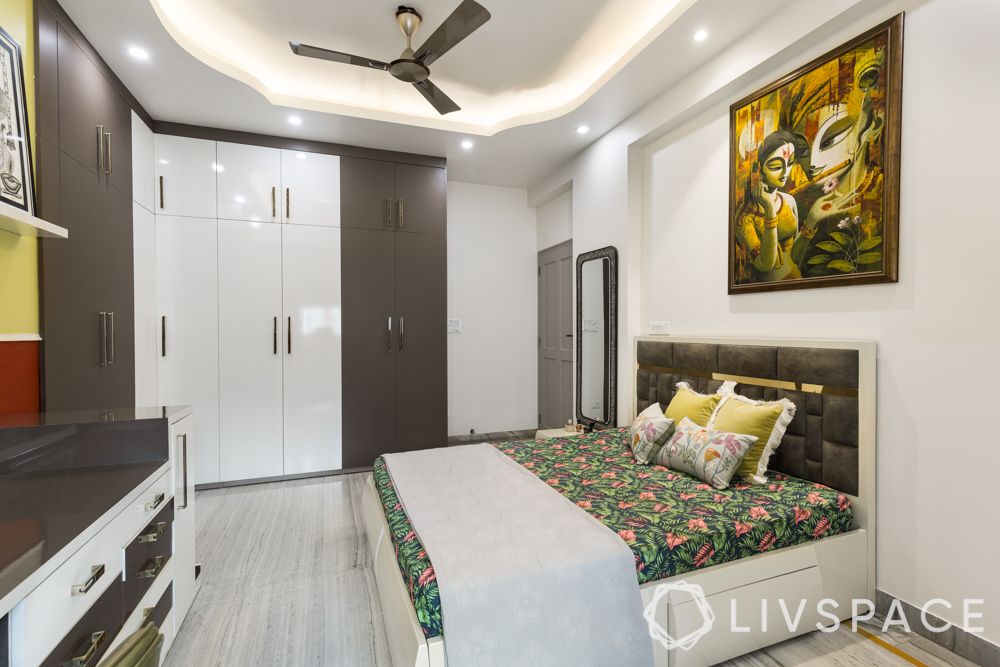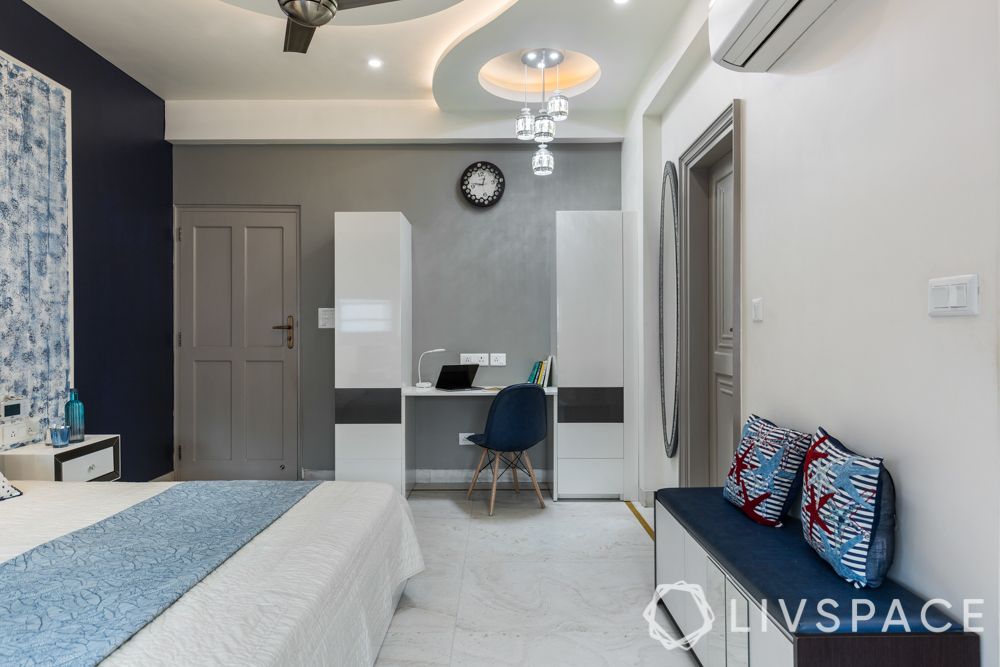 What you see above are different examples of peripheral ceiling with ceiling POP design . These are not full-fledged ceiling designs and cost substantially lesser. You can experiment with these types of designs to add cove lighting to your bedroom or highlight a certain part of the ceiling.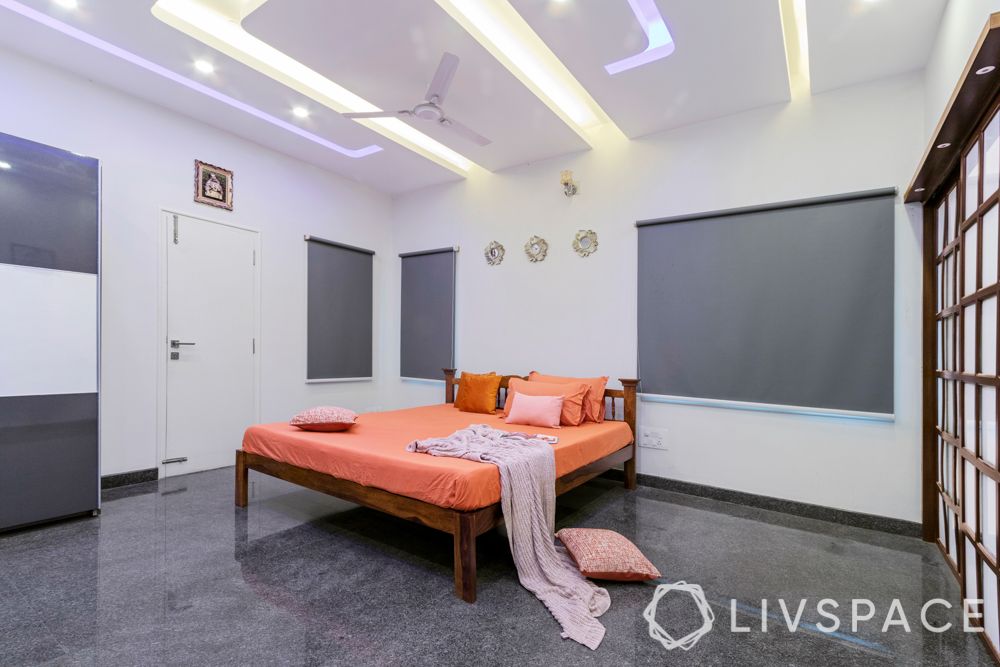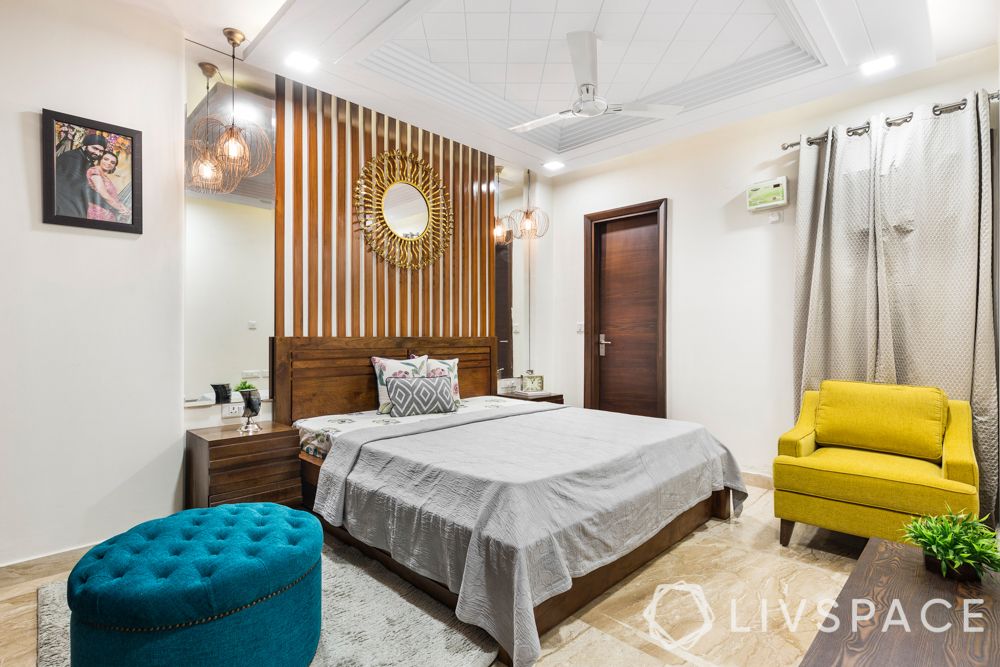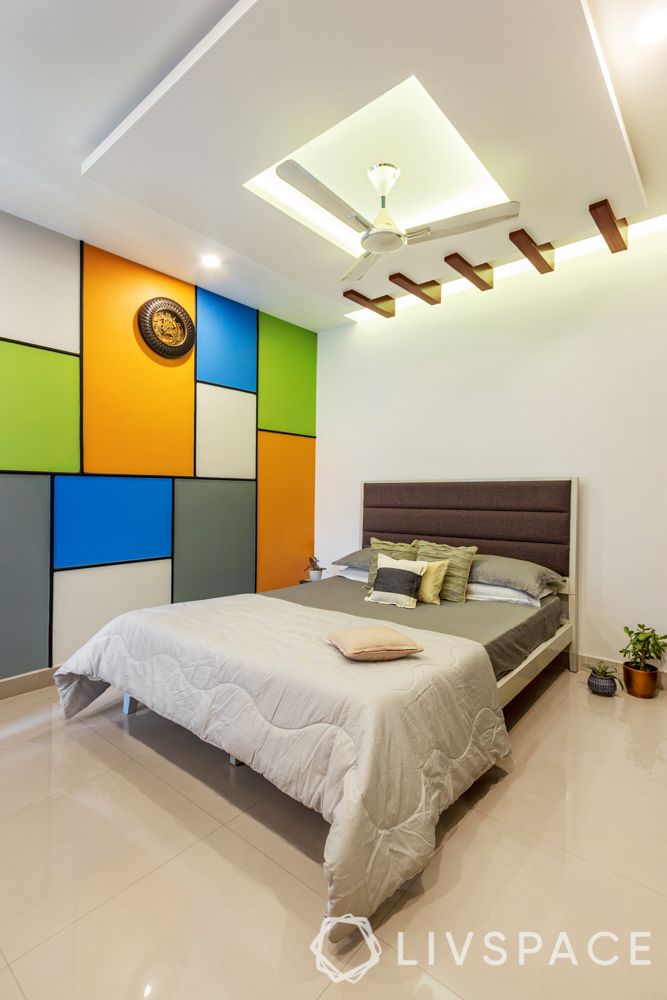 If you want to turn your ceiling into a statement piece then pick from one of the above ceiling designs. You can opt for a detached or inverted cove design or integrate it with other elements like wooden rafters.
#3: POP Designs for Wall Trims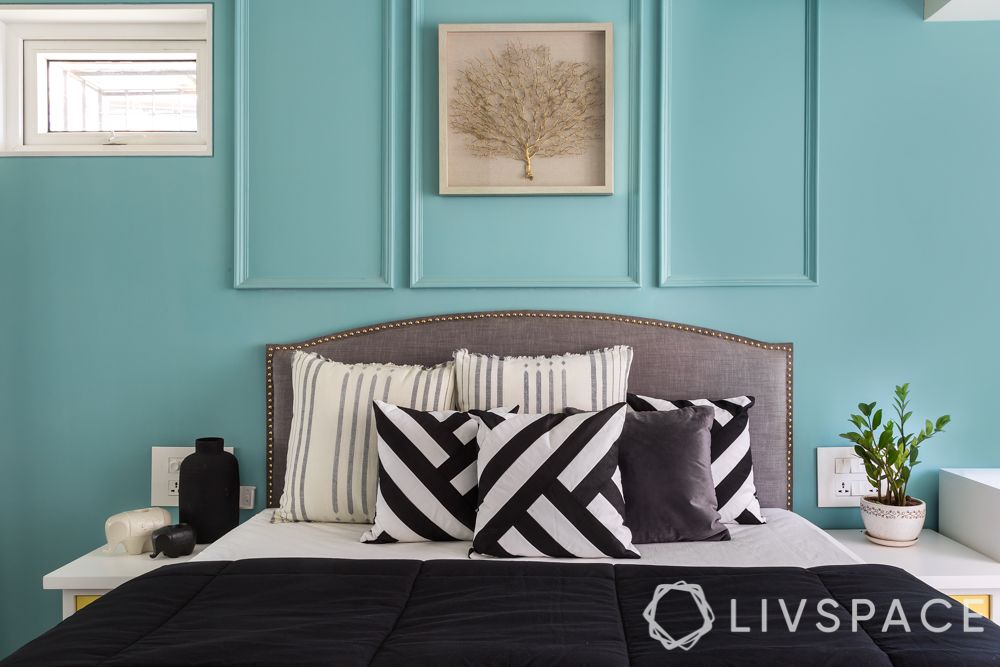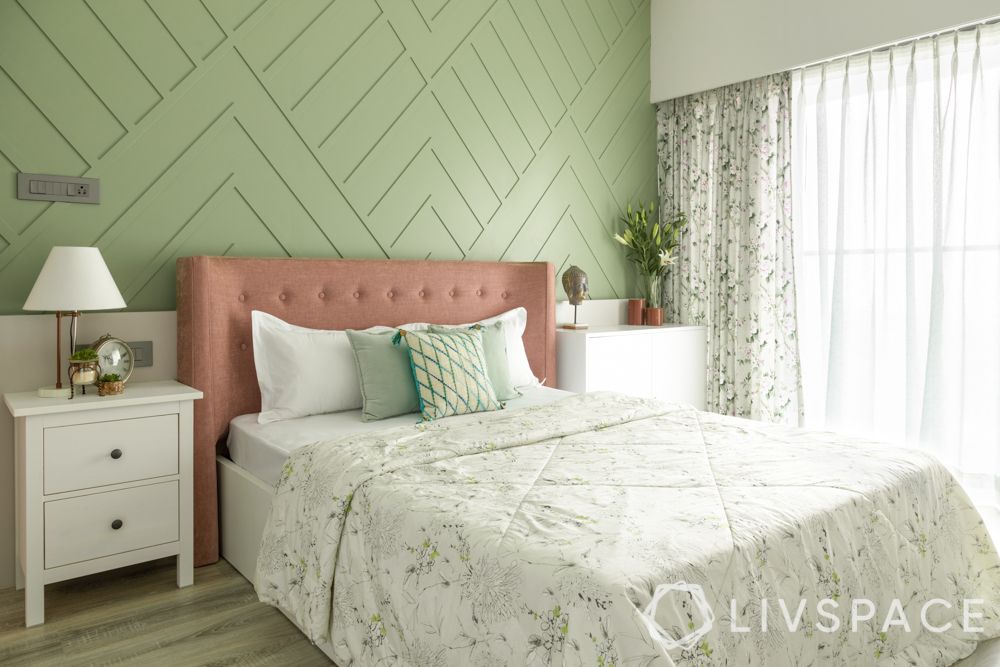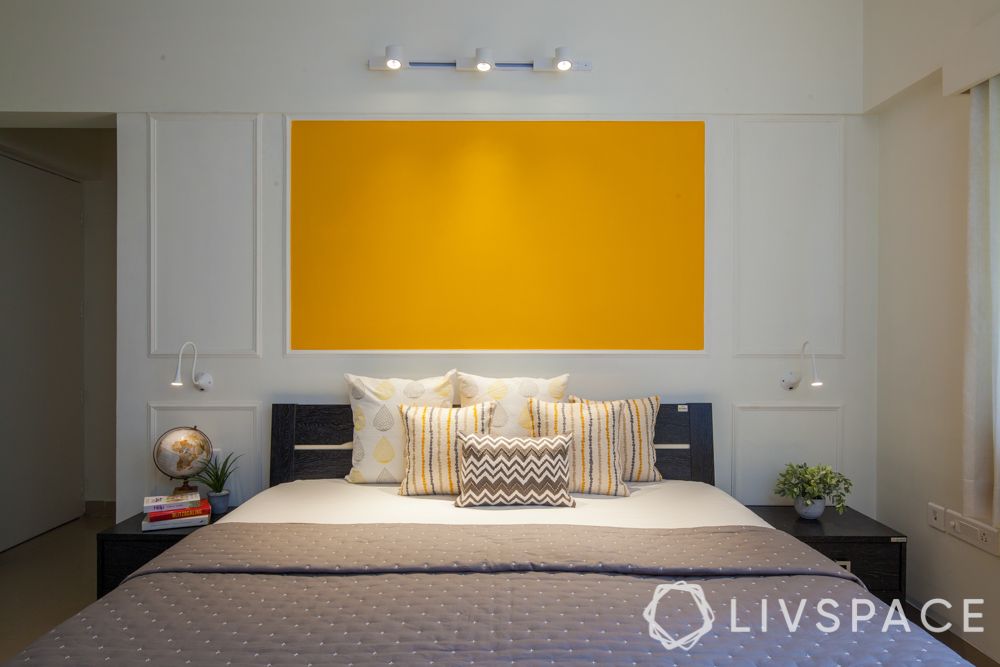 There are several ways to make a statement with your interiors. So just like you can turn your ceiling into an accent piece, you can do the same with your walls. A POP wall design can instantly elevate the look and feel of your room without eating up too much space. The usual way to use POP on walls is as moulds to create Victorian trims. The modern way is to use POP for criss-cross designs or use portrait moulds with an accent colour.
#4: POP Design for Ceiling to Wall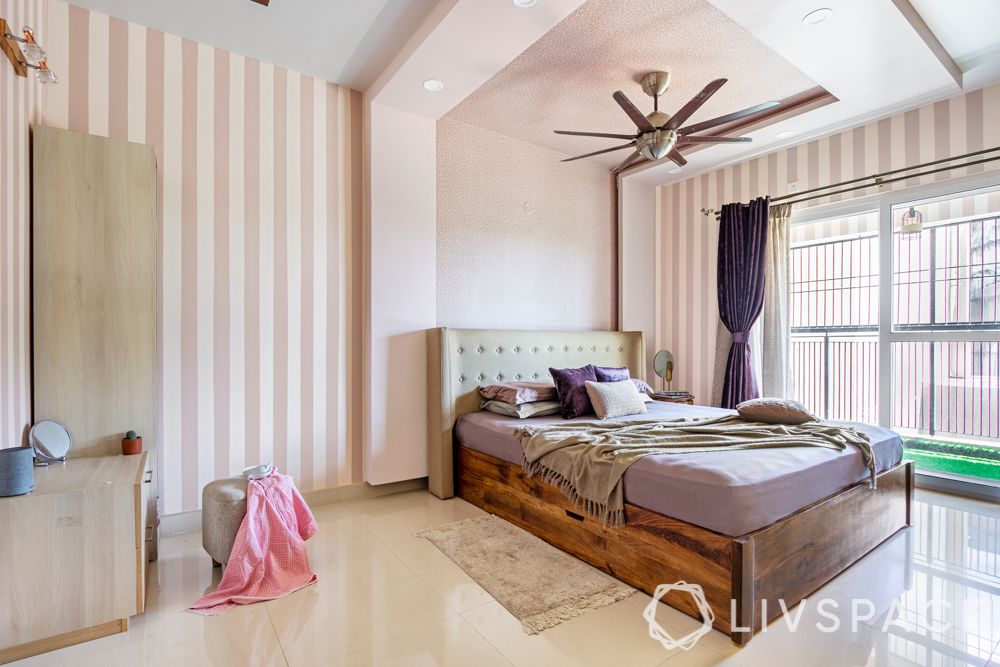 For an interesting way to connect ceiling and wall without going the usual interior routes, consider using POP to bridge the gap. The perks of this material are that you can douse it in all the colours you need to make the room interesting or pull together colour palettes. Adding spotlights and raising the panels off the wall ever so slightly will add extra definition to the space.
PRO TIP: How to Use POP for Kids Room?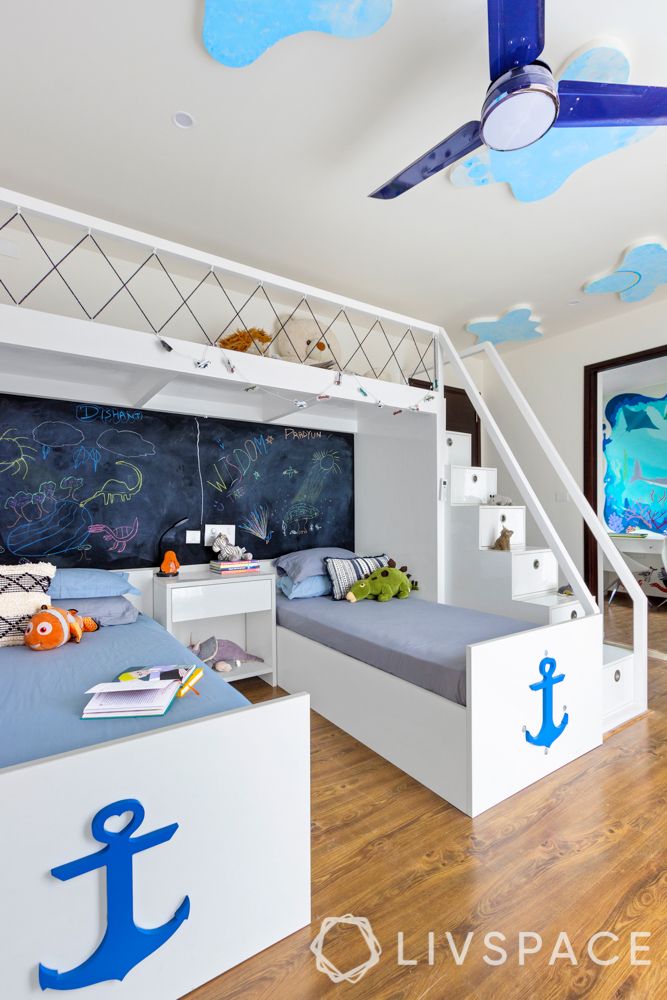 POP has a special place in kids' rooms because you can use them to create several themes be it clouds or a starry sky. You can customise POP ceilings in innumerable different ways to match the overarching theme of your child's bedroom.
If you enjoyed reading about how to use POP to style your bedroom, also explore 9 things that your bedroom needs right now!
Send in your comments and suggestions at editor@livspace.com