If you've dreamt of living in quiet splendour, then prepare to be awed by the interiors we've done at Prestige Ferns Residency, Bengaluru. Having blended a contemporary theme with a classical palette, this home is simple, yet houses a plethora of textures and hues. This home has a medley of warm and cosy elements designed to offer a much-needed respite from the chaos of city life. The design includes modern furniture with vibrant furnishings that manifest a fiery look.
Living Room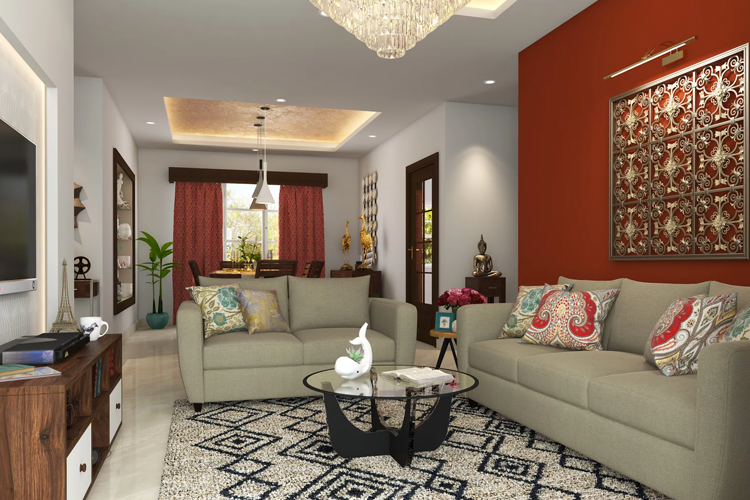 The apartment opens up to a striking living room with minimalist furniture. The chandelier that overlooks the cosy contemporary furniture gives it an upscale complexion.The showstopper of this room is the intricate jali artwork which gives the room the richness it needs.
Dining Room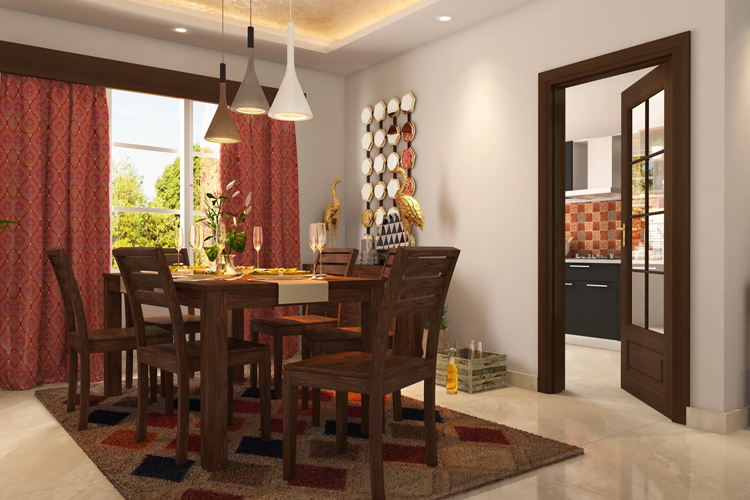 The vibrant textures of the dining room make the perfect setting for interesting conversations. Our clients can enjoy family meals with an enchanting window-view of the outside world. Subtle details like the planters and mirror artwork balance the overall design.
Master Bedroom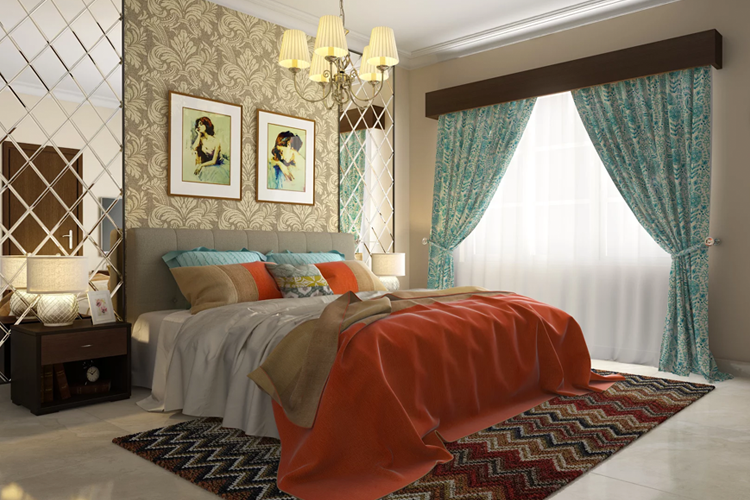 The master bedroom is exemplary of how certain colours can instantly lift your mood. The bold oranges and cool blues make quite the statement, setting a plush tone to the room. Comfortable and functional, the bedroom evolves from neutrals to lend a dreamlike feel.
Guest Bedroom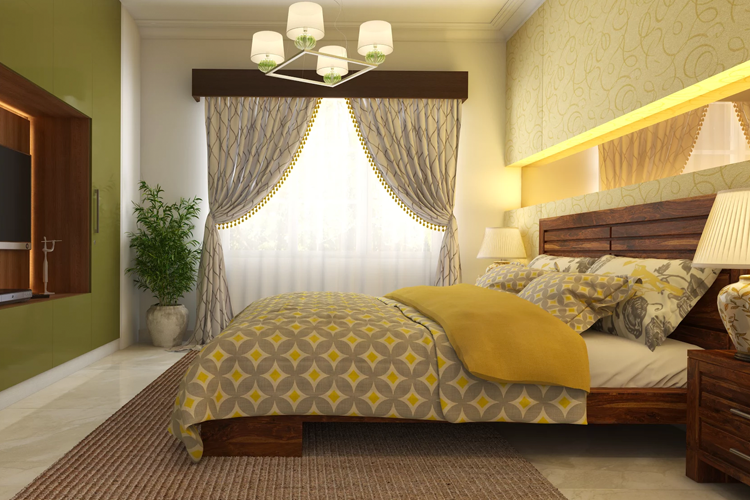 Young and fresh, this bedroom can brighten your day in an instant. The soothing daffodil yellow fills the room with a refreshing vibe. The olive green wardrobe with an inbuilt TV unit adds a nice contrast to the room. The beautiful drapes hanging with tiny pellets only add to the elegance of the room.
Modular Kitchen
Simple and sophisticated with clean lines, this modular kitchen ranks high on functionality with closed and open storage spaces The checkered backsplash adds an intriguing colour scheme to the otherwise sober-toned kitchen. The open shelves add storage without disrupting the flow.
Do you know what you want your dream home to look like? Our designers can help you create themed spaces that you will love. Visit http://www.livspace.com/hire-a-designer to get started!