A stylish trend in modular kitchen design, contrasting kitchen cabinets are a sure-fire way to add visual interest to your kitchen. This idea is getting more popular by the day, since it's a great way to add depth to the four corners of a kitchen. Two tone kitchen cabinets can also be used to separate areas of your kitchen. Moreover, contrasting cabinets can bring instant character to any kitchen, no matter how small it is.
We show you how you can achieve this look, along with some charming examples and variations of this trend :
Rustic meets modern
If you're aiming for a modern, no frills look, use combinations of contrasting neutrals with textured surfaces for visual interest.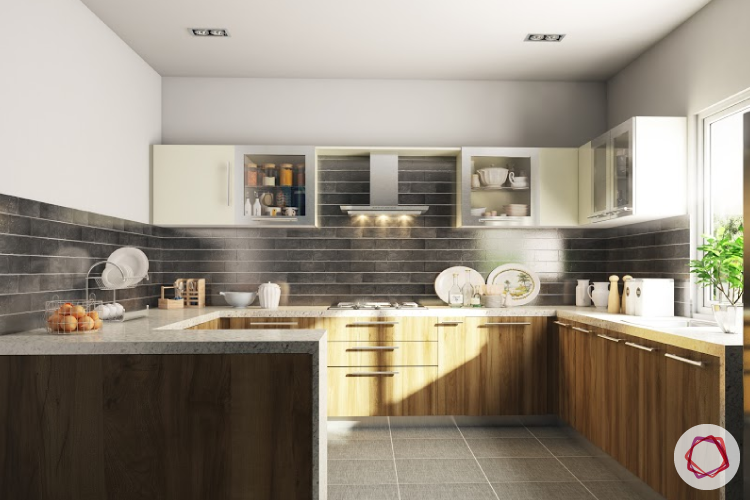 This rustic-modern kitchen evokes a sense of novelty with a new age meets old world feel. The white glossy upper cabinets make the ceiling feel higher while the bottom wooden textured cabinets ground the space.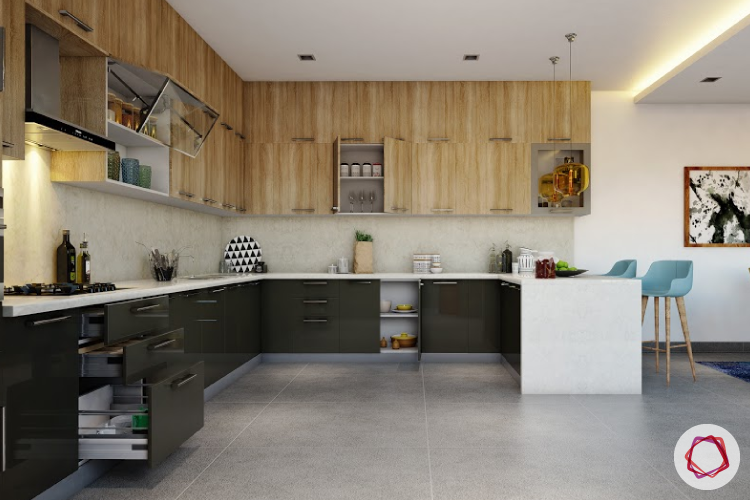 White on the countertops and backsplash balances this oak and grey scheme, evocative of Scandinavian modern sensibilities. The wooden texture on the oak cabinets draws the eye upward, highlighting the space.
Cherrypine
Another way to achieve contrast is to combine bright colors like red, yellow or orange with earthy brown and beige tones. These hues come together to create a look that is contemporary yet refined.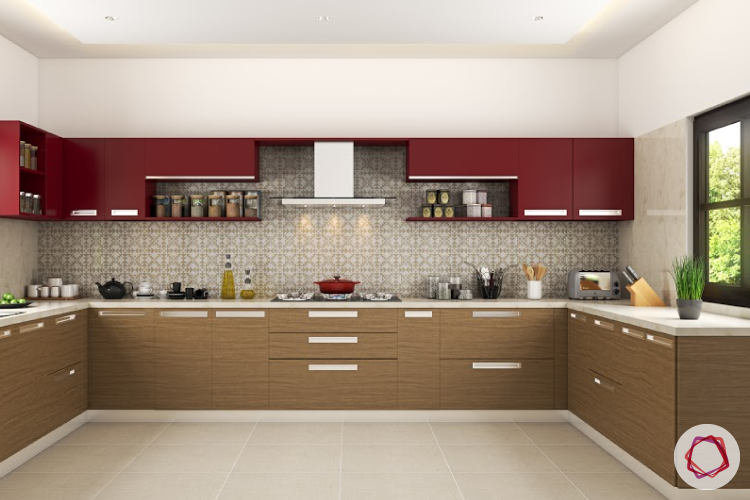 This cheery kitchen is a charming blend of functionality and style. The plum red and wooden cabinets work naturally well without being too overwhelming. The patterned backsplash binds the look together.
Sparkles of Mustard
In large spaces, you can use darker colors on the upper cabinets to create a more cozy, intimate look. Pair them off with bright, highly reflective hues on the lower cabinets for the right amount of contrast.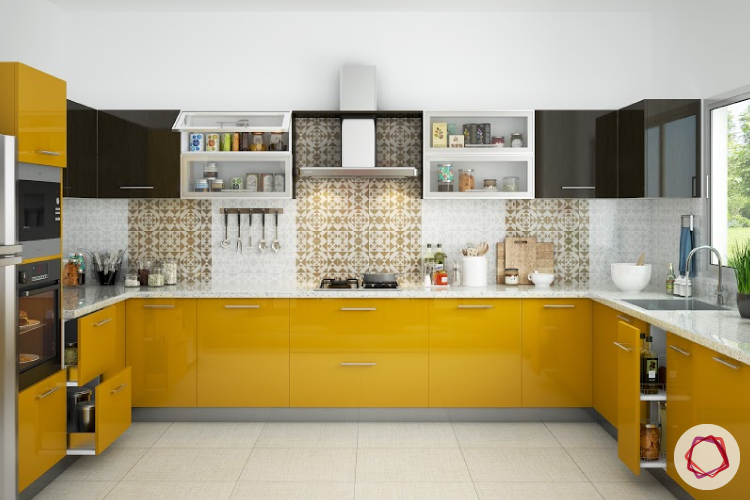 A powerful merge of glossy yellows and browns goes well with the neutral backsplash that balances the tones. In addition to this, the overhead glass shutters on white cabinets and the granite countertop add to the lustre of the scheme.
Autumn
Instead of simply using different colors on the upper and lower cabinets, you can use alternating vertical swathes of contrasting hues for a striking effect. This is a great way to add definition to smaller kitchens and can make the space look larger.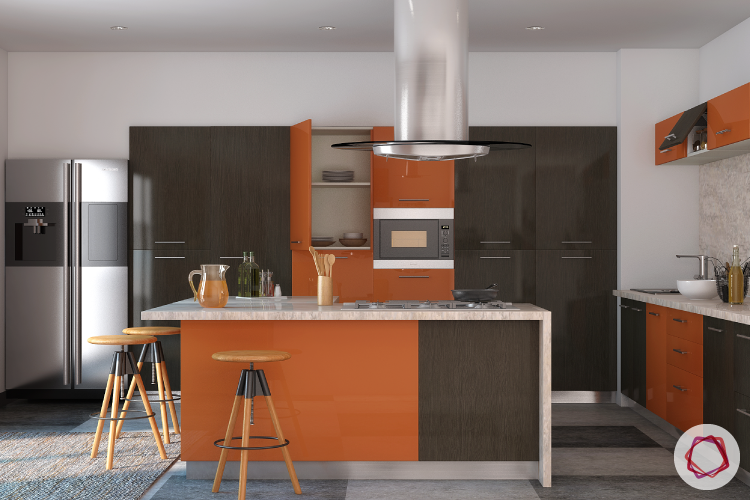 Alternating swatches of orange and dark brown accentuate the features of this compact kitchen. Bold pops of orange are used to create focal points, without overwhelming the space.
Citrus and Shadow
Bring your backsplash or wall into the mix to create an eye-catching tri-color combination with your contrasting kitchen cabinets.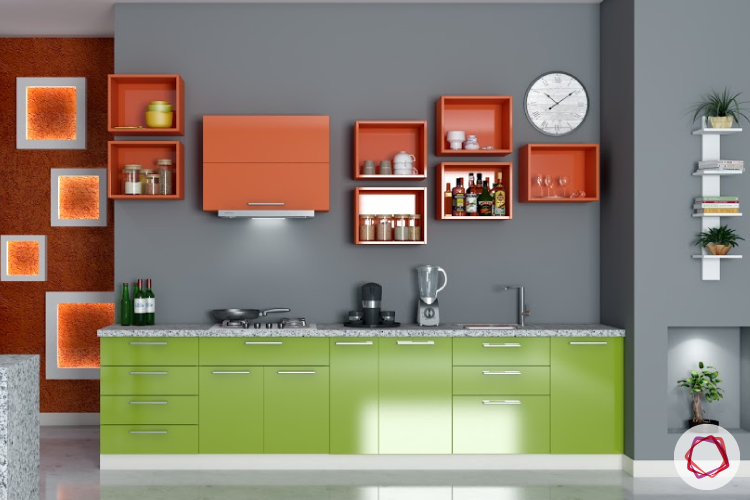 The scheme below pairs luscious orange and green cabinets against a muted gray wall. This adds a new dimension to the small space without weighing down the brightness.
We hope these contrasting colors schemes inspire you to bring in more brightness and life to your kitchen as well!