Vastu is an ancient science aimed at enhancing abundance and prosperity through the design of a home. Colours play an important role in vastu shastra, not least because they're mood dictators. These colours differ between rooms– the hues you use for the kitchen may not be the same as that of the living room, although some overlaps do occur. When designing or renovating, consider adding elements in these vastu colors for living room designs to harness positive energy.
Vastu Colors for Living Room #1: Blue for tranquility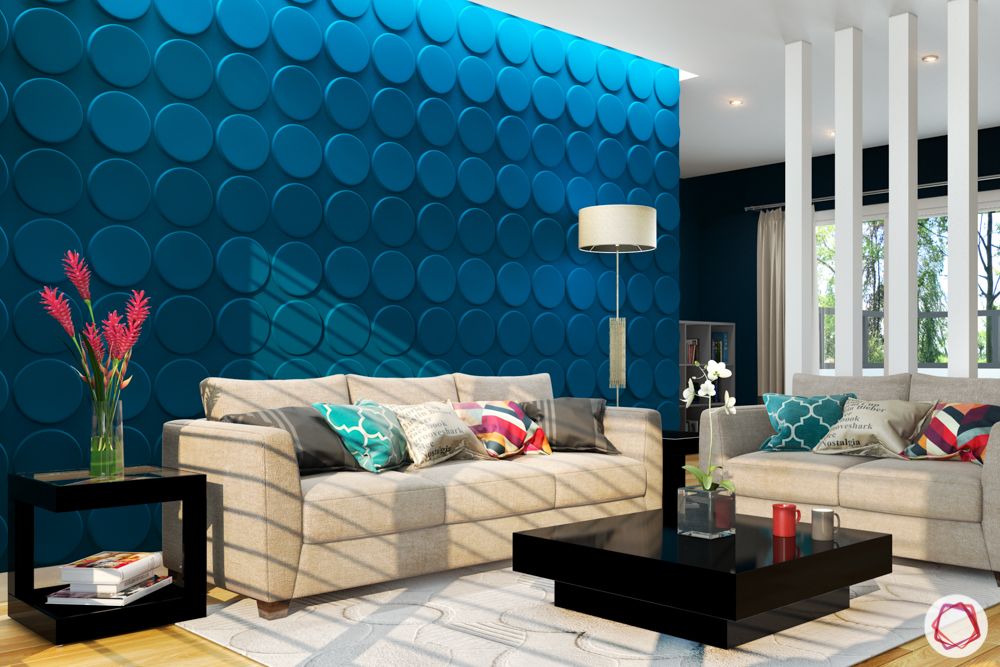 Blue is a universal favourite, but it's come to light that it's also vastu-friendly! Blue is often associated with tranquility and contentment– great vibes to channel into a space used to gather friends and family. An all-blue wash out needn't be the only way to reap its benefits, though. Consider including blue-toned upholstery or accent pieces to infuse existing designs with a pop of colour.
Vastu Colors for Living Room #2: Green for healing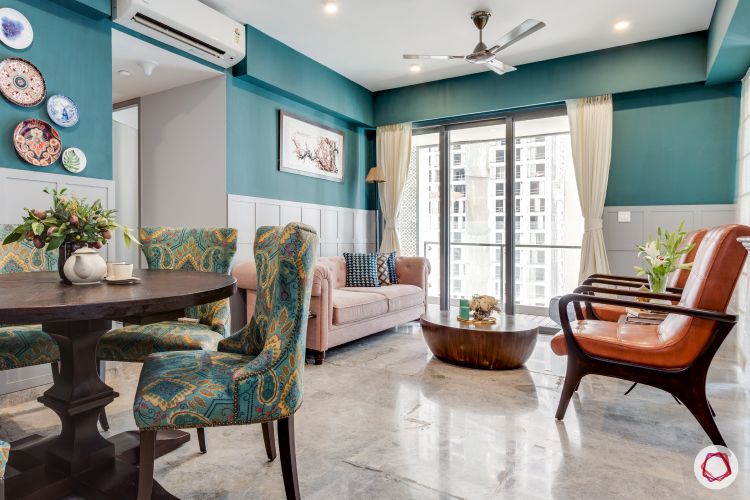 Green is quite a soothing colour. It's associated with the shades of nature, which in itself invokes a calming image that is worth channeling into a living space. Green also represents healing and growth– a perfect atmosphere for a tête-à-tête with a loved one! If an all-green wall seems too overwhelming, consider infusing the colour through decor and plants.
Vastu Colors for Living Room #3: Yellow for optimism and wealth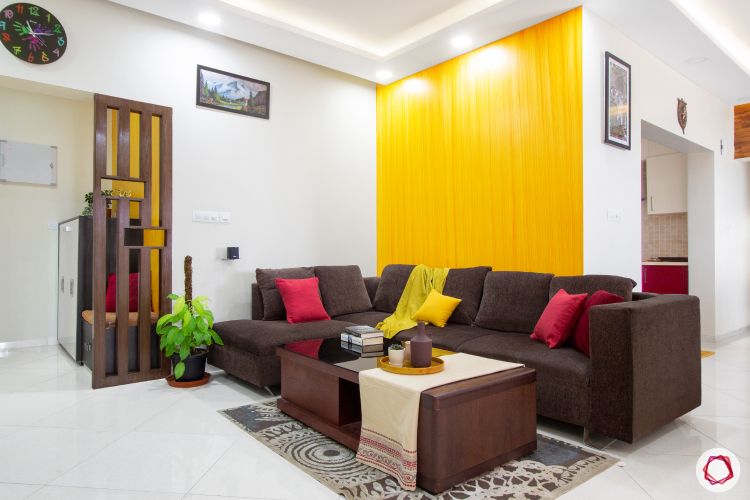 A pop of colour if there ever was one, yellow is just the colour you need to brighten up a space and perk up moods. In vastu shastra, yellow signifies optimism, openness and wealth. For the more design-minded, it's said that yellow has the ability to make a room look bigger than it actually is. Used in moderation– think false ceilings, accent walls and the like– this bright colour is sure to bring in some much-needed positivity.
Vastu Colors for Living Room #4: Beige for relaxation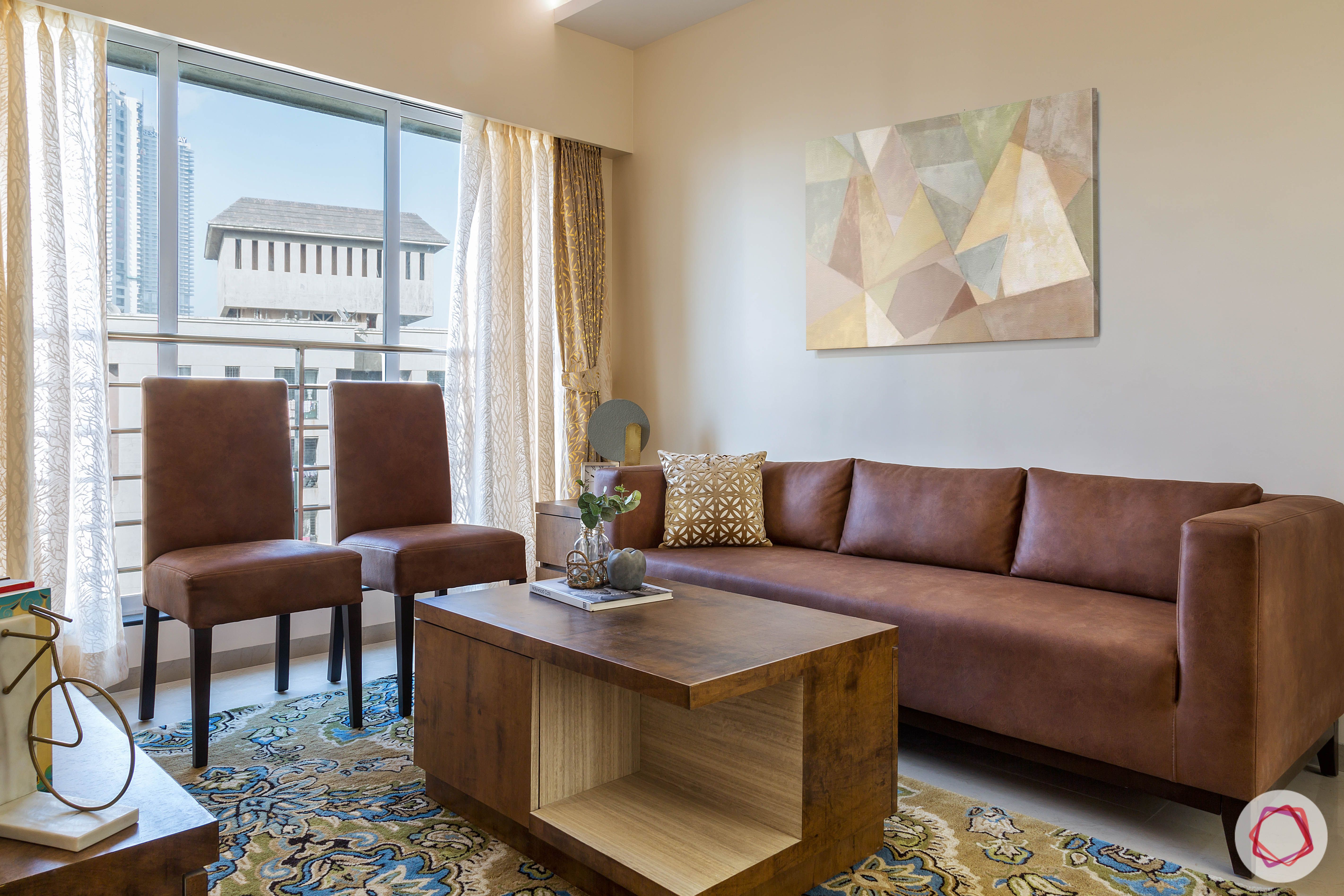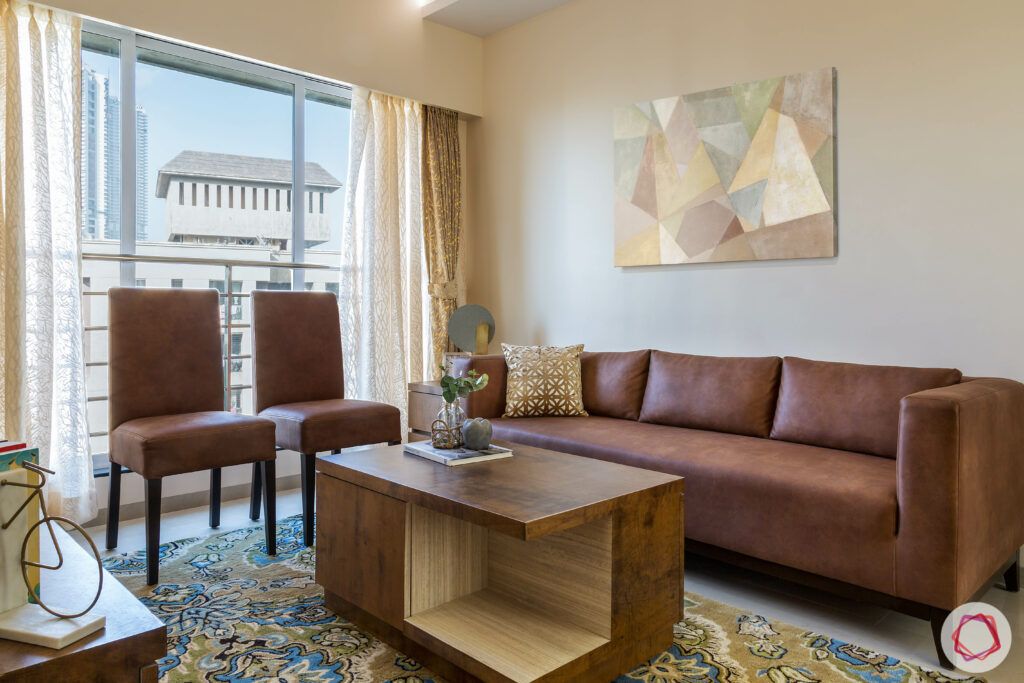 Beige is a winner when it comes to neutral, sober palettes, but did you know it also ticks a lot of boxes when it comes to picking shades for living room designs? Beige is a relaxing colour– one that radiates comfort and stability. It's quite easy to include beige into your existing living room colour scheme by switching out the drapes and carpets or upgrading your couch upholstery.
Vastu Colors for Living Room #5: Tan for humility and happiness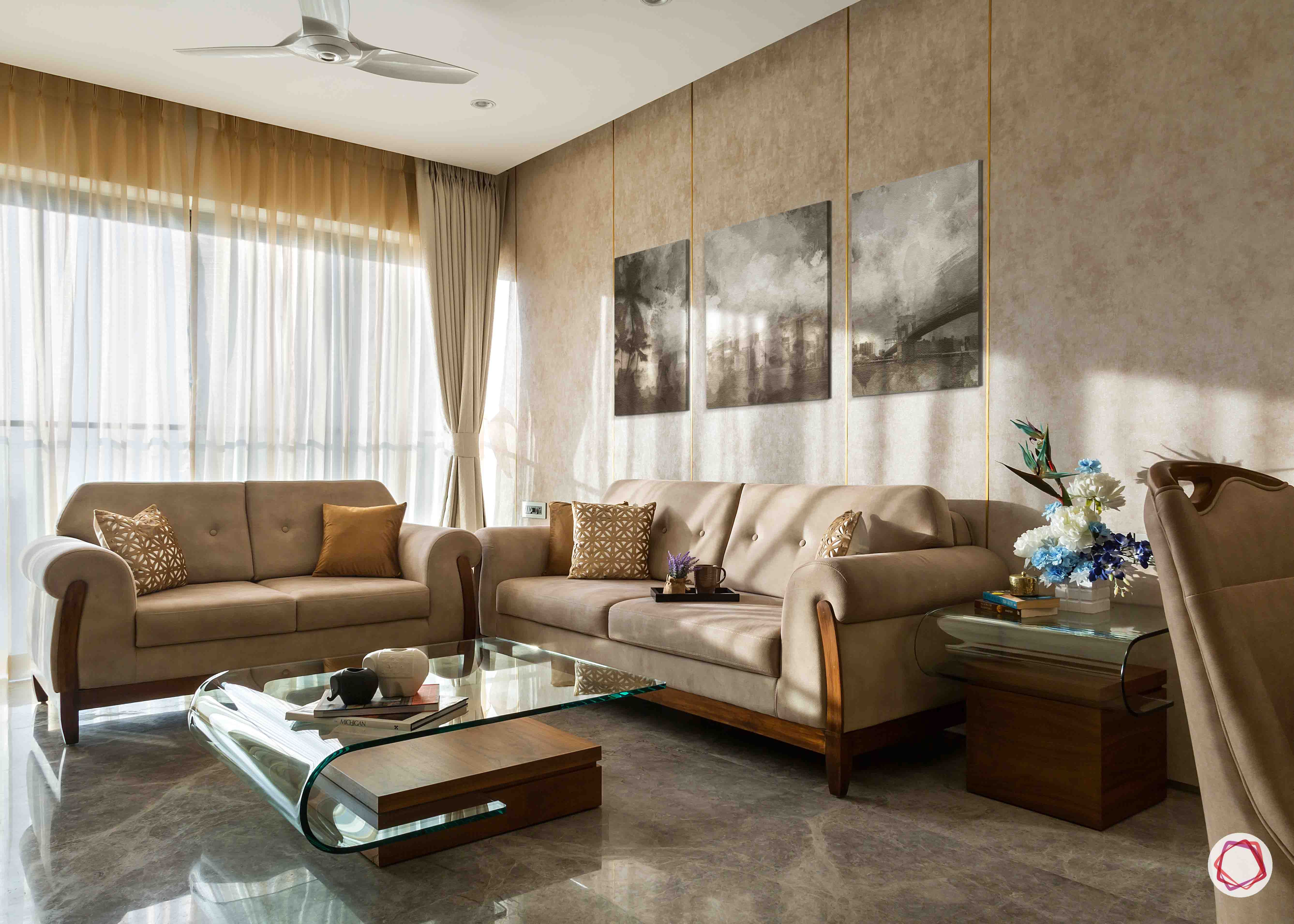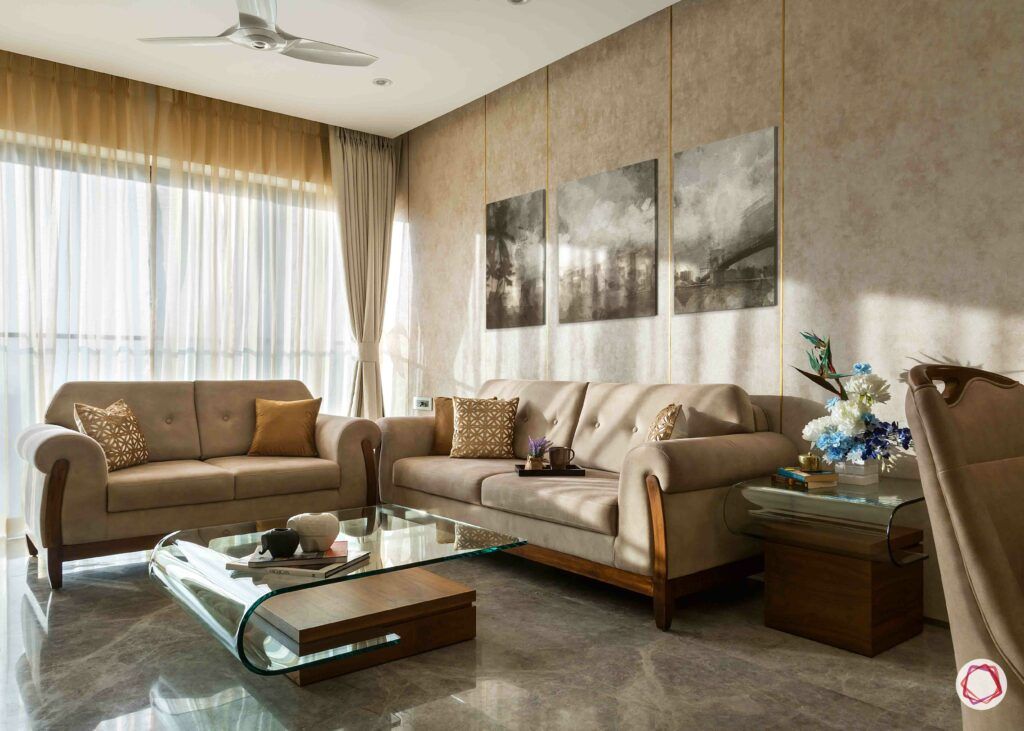 Quite similar to beige, tan channels an earthy tone perfect to channel a grounded, humble atmosphere into your living room. It's also light on the eyes, making your living space a pleasant room to sink into and enjoy a thoughtful conversation with guests and family.
Pro tip: Using these colors for living room designs as a primary colour is best interspersed with contrasting hues. It strikes a balance in terms of the colour palette as well as energy.
Even before choosing colours, consider the direction of the room, the amount of sunlight it gets and what furniture already exists, if applicable. This will help you better judge which colour works best to induce the perfect homely atmosphere in your living room!
If you enjoyed reading this article, you might also like Couples Need to Mind These Vaastu Rules for a happy married life.
— editor@livspace.com