Decorating your child's room can be so much fun for the whole family, given the myriad options available and the little beautiful traits of each child you can take into account. From cartoon-inspired spaces to fun play zones, from sober teen rooms to lively nurseries, Livspace has some beautiful kids room designs to suit you. Take a look at these 50+ fascinating ideas!
#1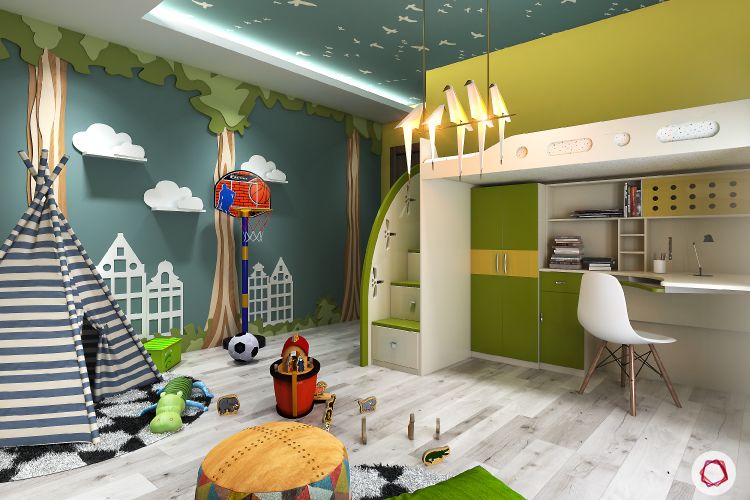 Talk about creating a dreamy and playful ambience for your kid!
#2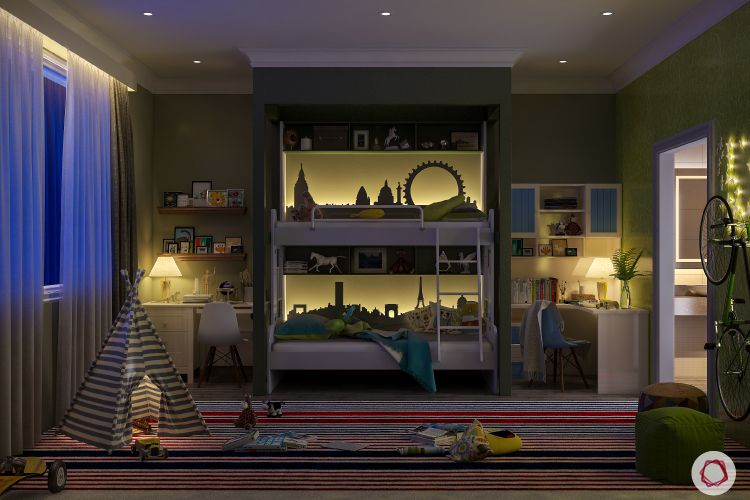 A cityscape themed backlit wall for your kids' bed will take them to a dreamland in a snap!
#3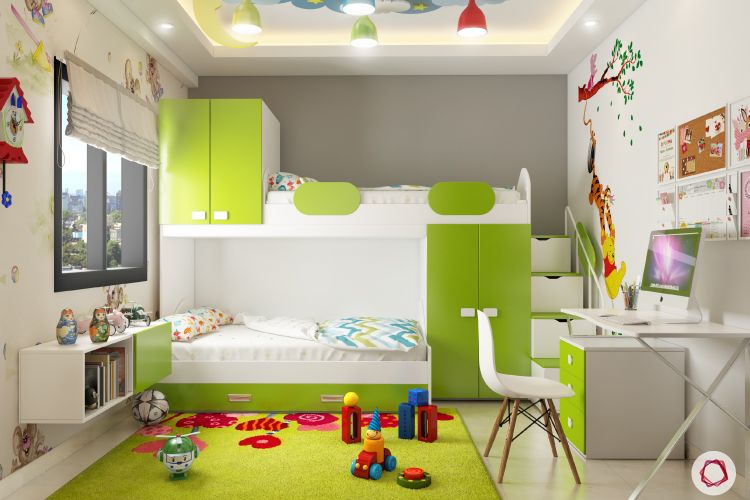 Happy colours and fun zones make for great childhood memories!
#4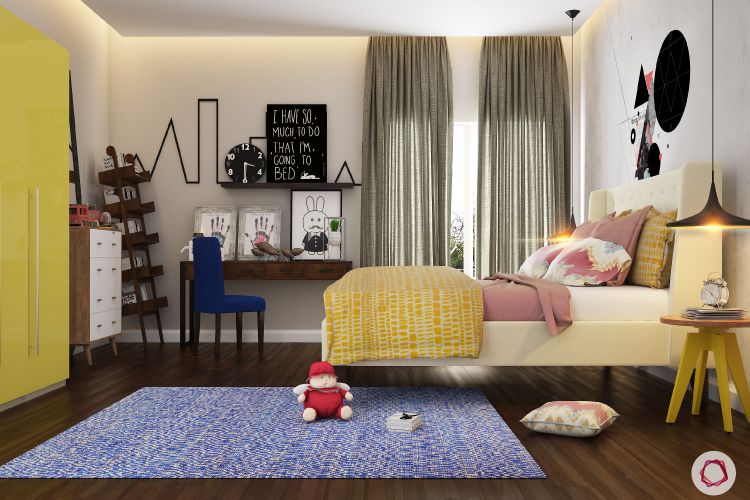 For the growing kid at home, you need a balanced room like this
#5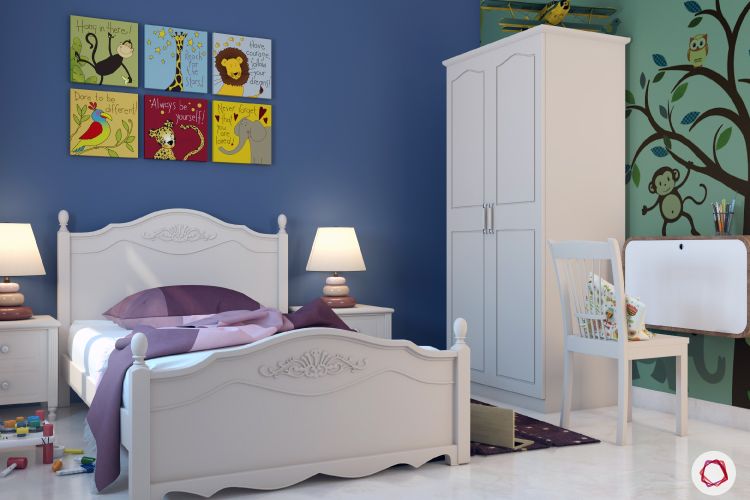 A cobalt blue accent wall works perfectly well for kids of all ages
#6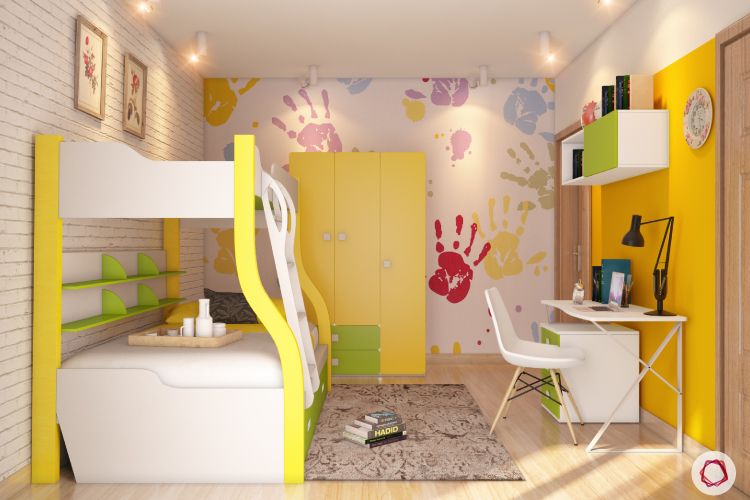 Let your child's room shine bright with canary yellow and accent walls.
#7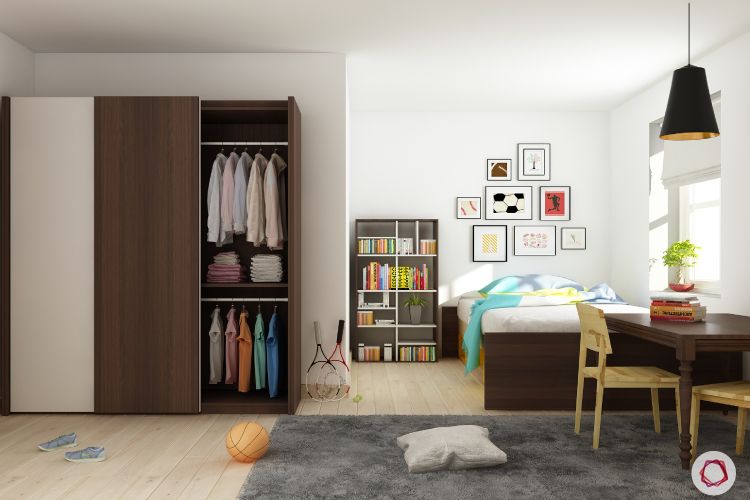 Love all things wood and neutral? This is one for the ages.
#8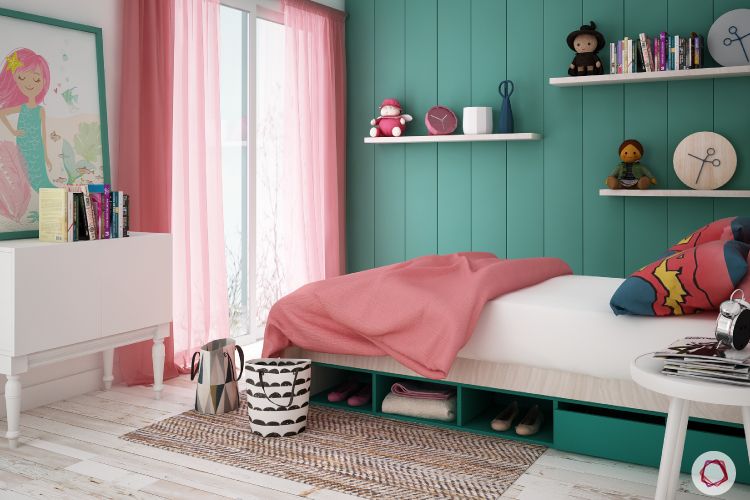 This playful space is all about slipping into a fairytale.
#9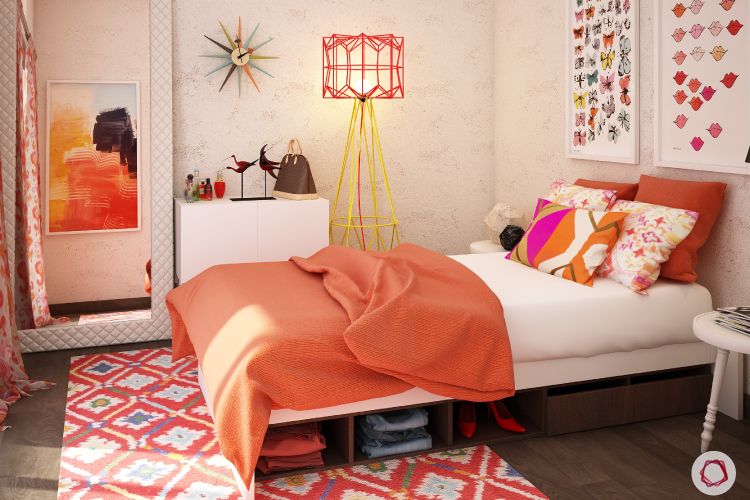 When in doubt, warm colours for the kids are always a good option.
#10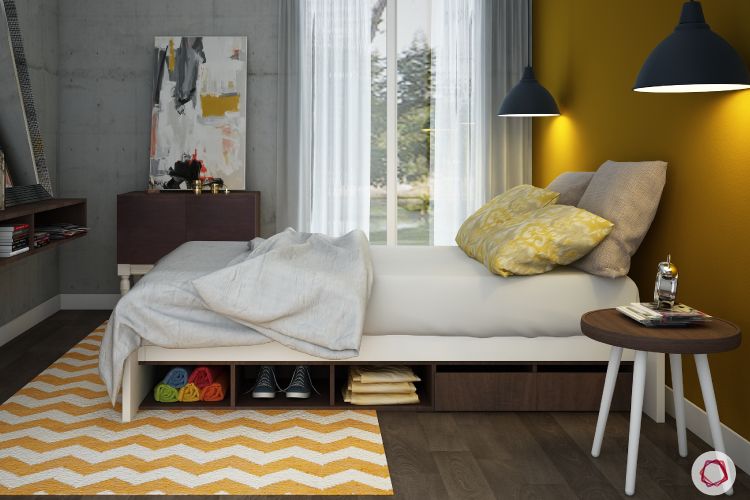 And you thought stone grey is boring? Think again!
#11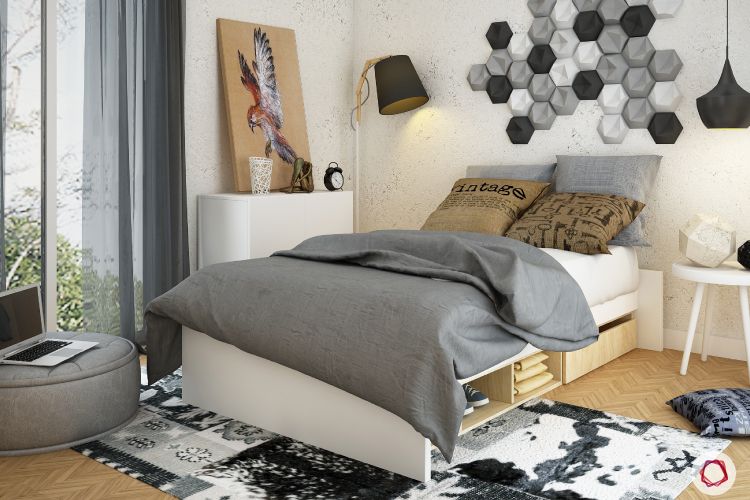 It's all about greys and whites for this elegant kids' room.
#12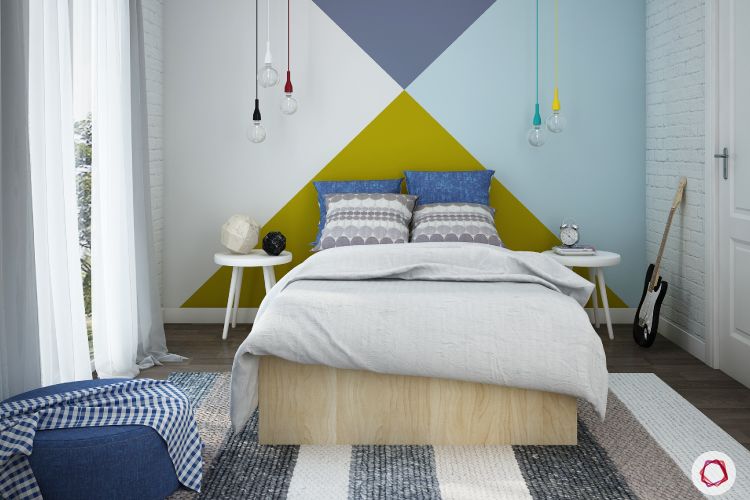 Get trendy and go geometric for your kid's room!
#13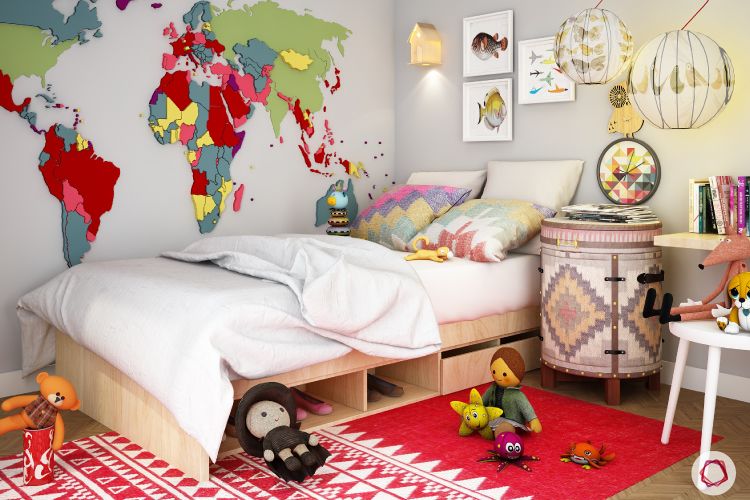 A colourful world map as wall art? What a quirky and intelligent idea.
#14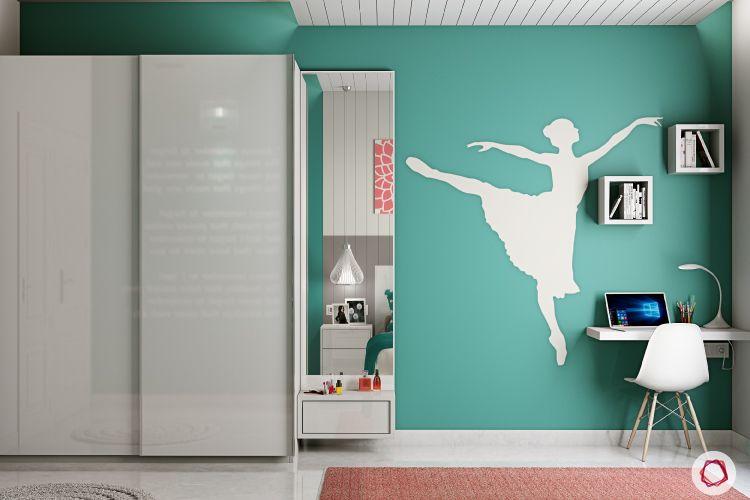 A glossy sliding wardrobe and a cute study corner completes this kids' room design.
#15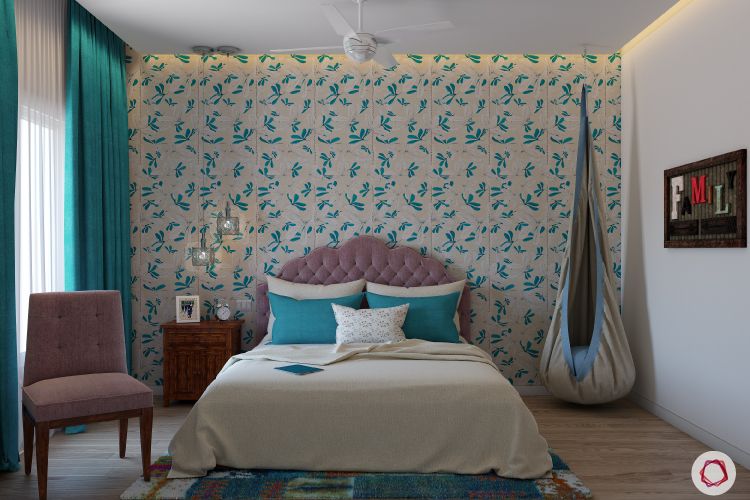 A floral wallpaper and salmon-hued headboard. Perfect design for the calm and creative child!
#16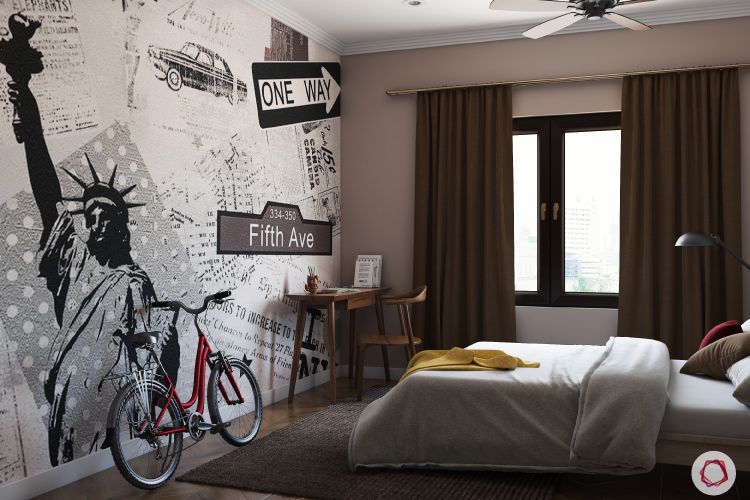 Teach the children to dream big and stay focused!
#17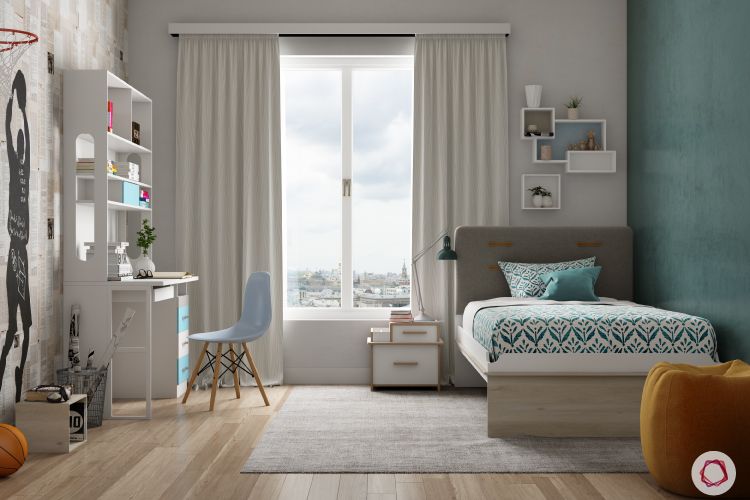 Keeping it simple but very functional, this room is made fun with the basketball hoop and peppy colours.
#18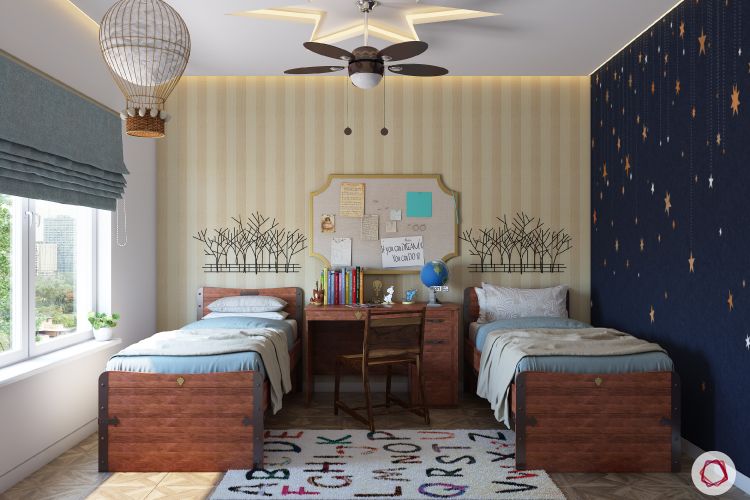 This is the stuff sweet dreams are made of.
#19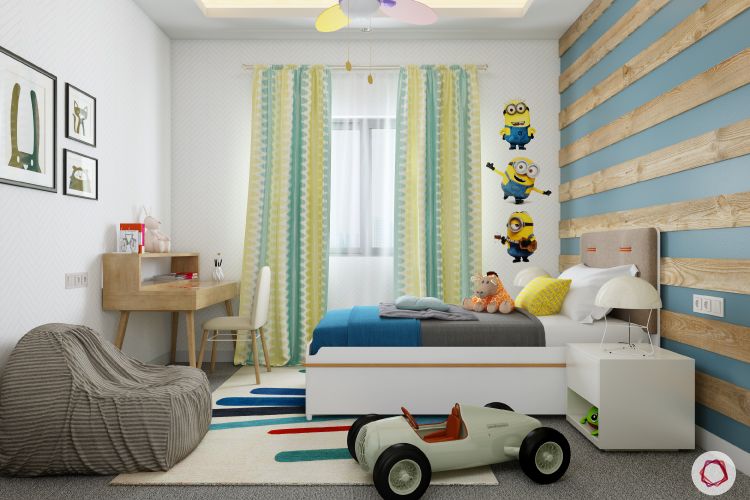 Get soothing textures for the playful minds.
#20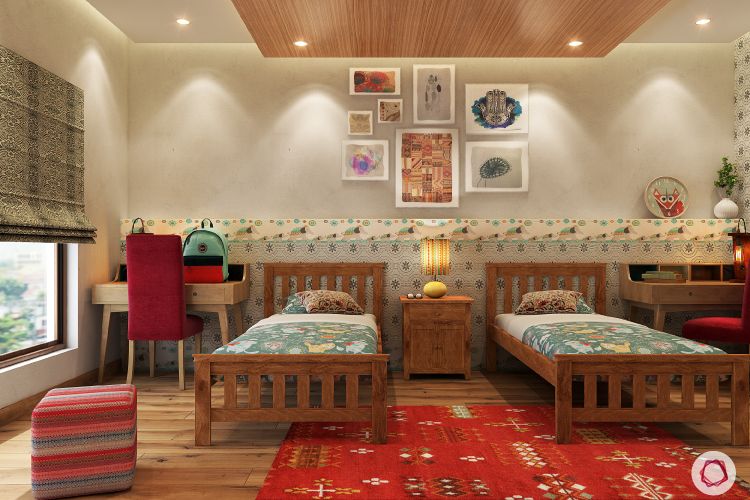 Keeping it balanced and homey, both your kids will enjoy this space equally.
#21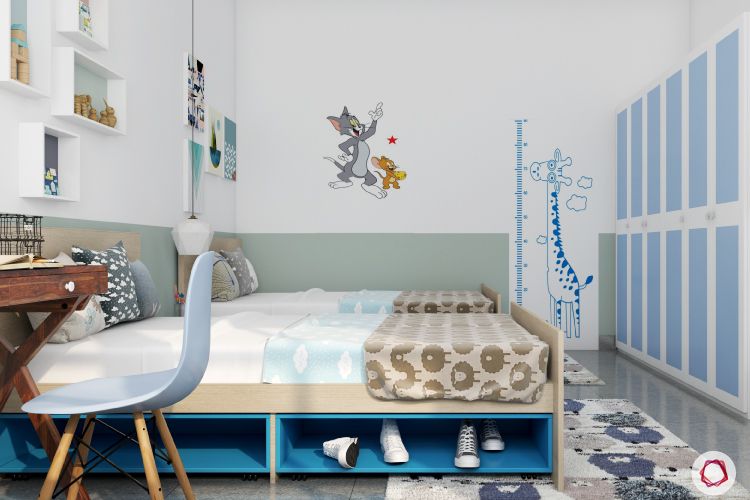 Daubed in breezy blues for an airy and gender-neutral vibe.
#22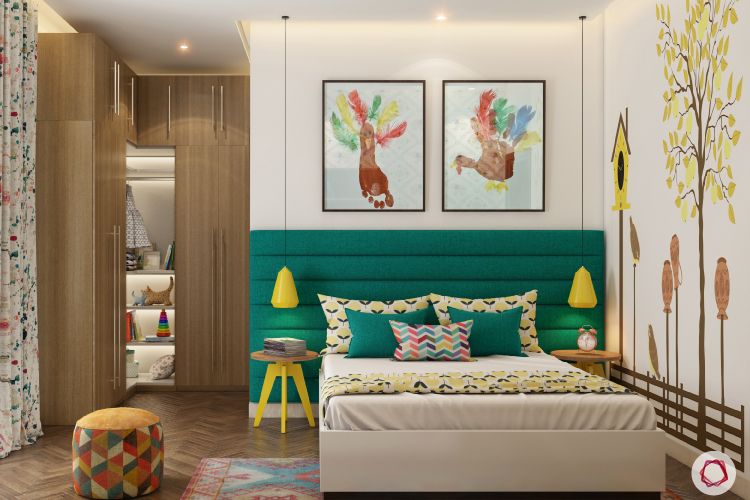 Playing with colours to inspire creativity in the young ones.
#23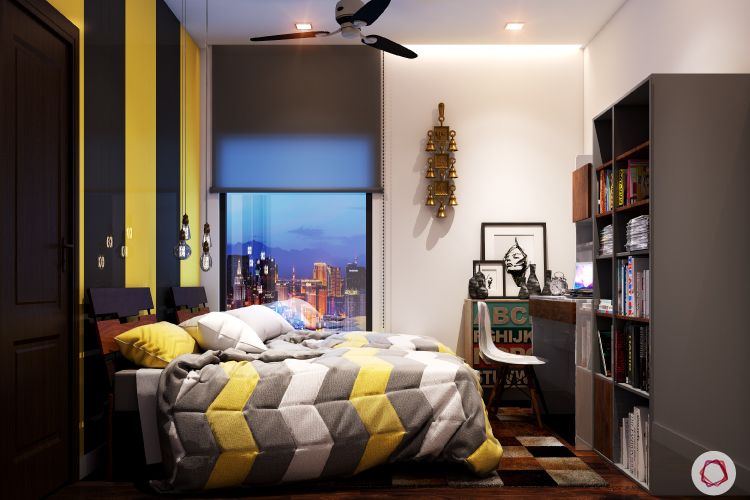 A warm and comfy cocoon to study and relax in.
#24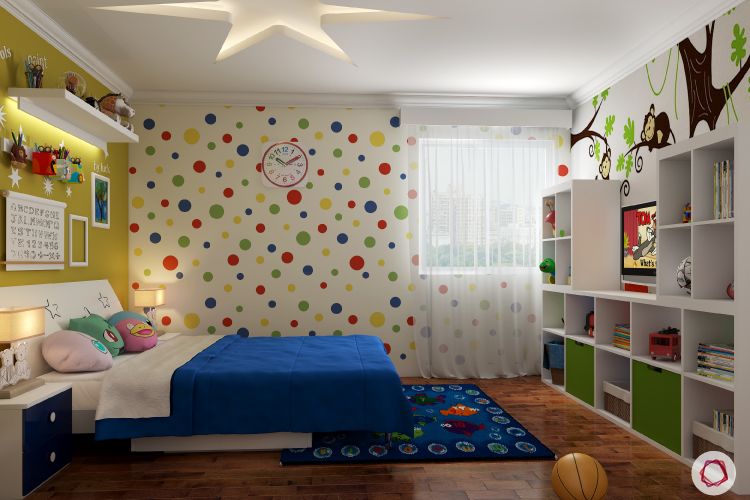 Making memories comes easy with a funky theme.
#25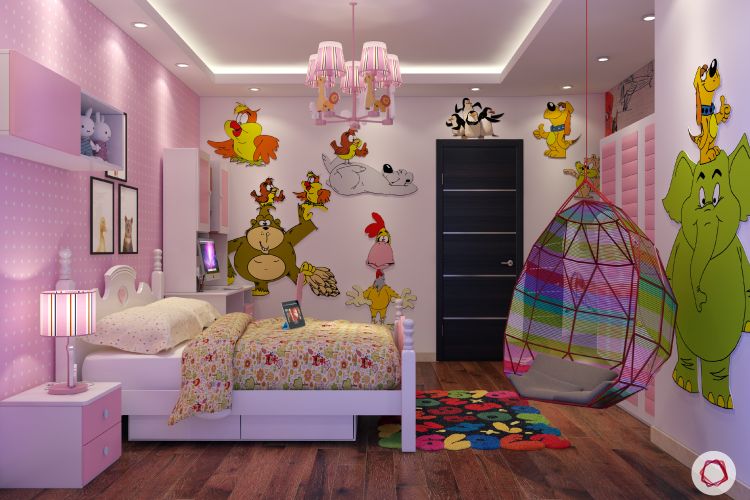 A room that looks like a fairy-tale can be a special gift for your little one.
#26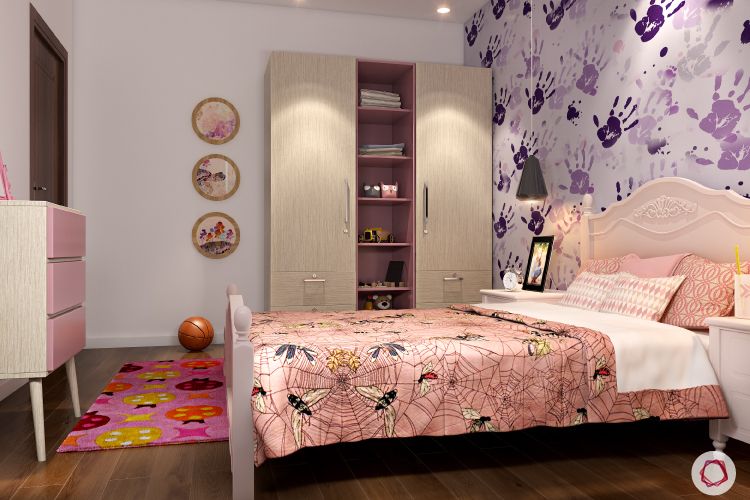 Let your child get creative by adding personal touches with artwork and painting.
#27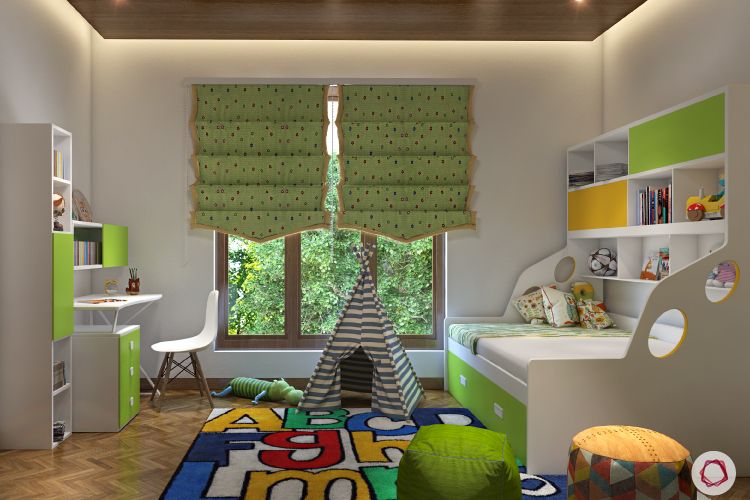 The perfect balance of playtime, study and sleep for the enthusiastic child.
#28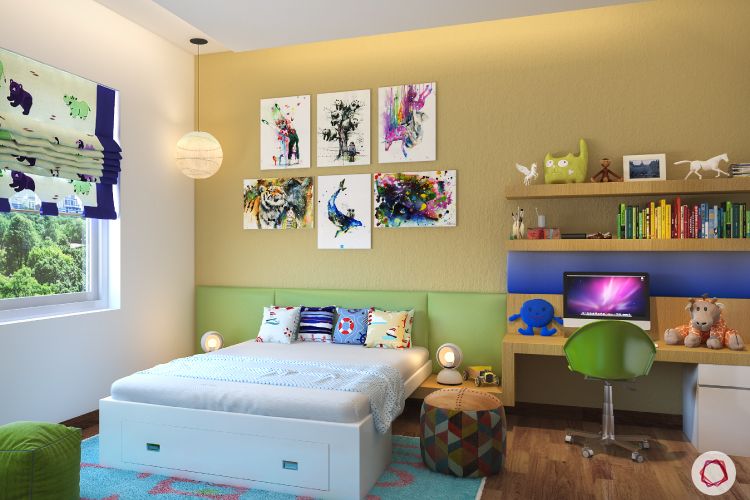 Spark interest with a lot of motifs and textures in this super comfortable room.
#29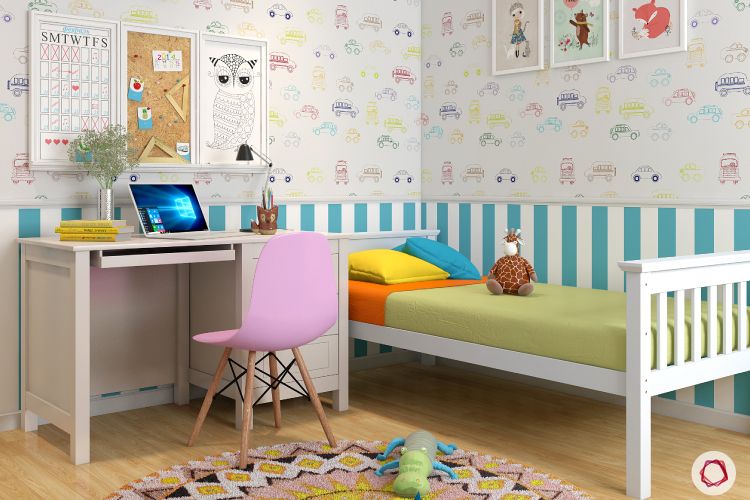 Simple yet intriguing patterns can make a dull room instantly appealing.
#30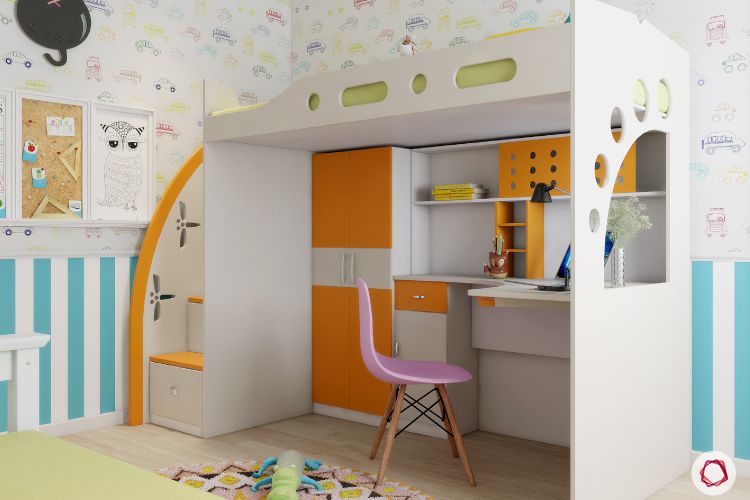 A fool-proof design that is space-saving with ample storage options. Also, it's fun for kids!
#31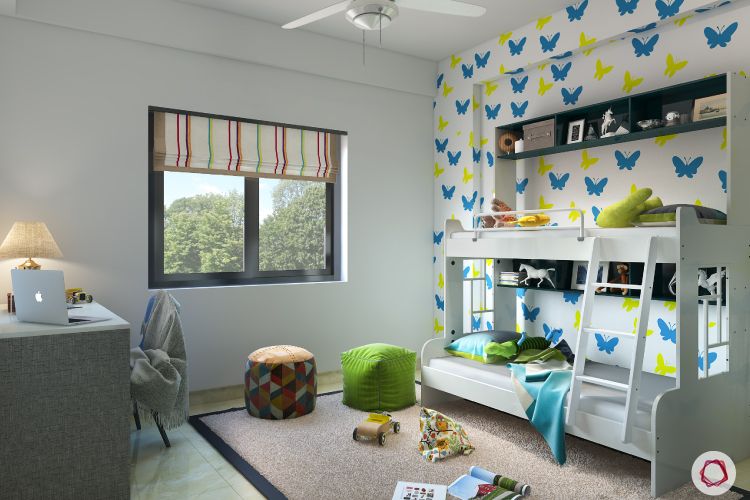 A neutral room accentuated with two-toned butterfly motifs. It's elegant and fun!
#32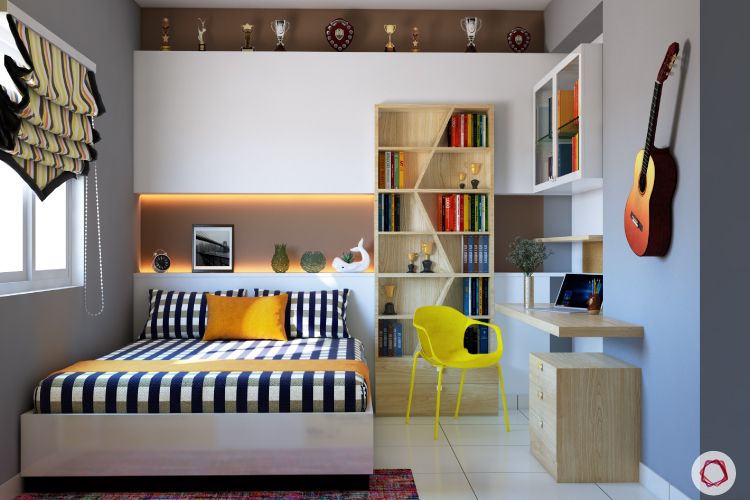 An achiever, a collector, a brainiac – an imaginative kid cannot run out of storage here.
#33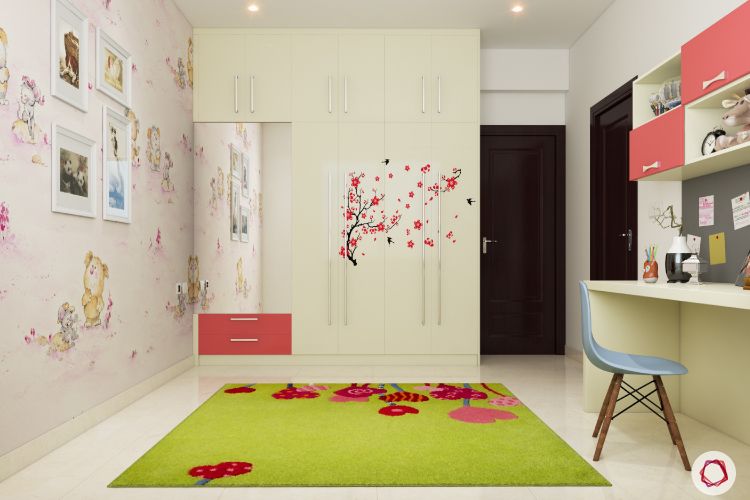 Infusing nature-inspired prints can make it light and energetic.
#34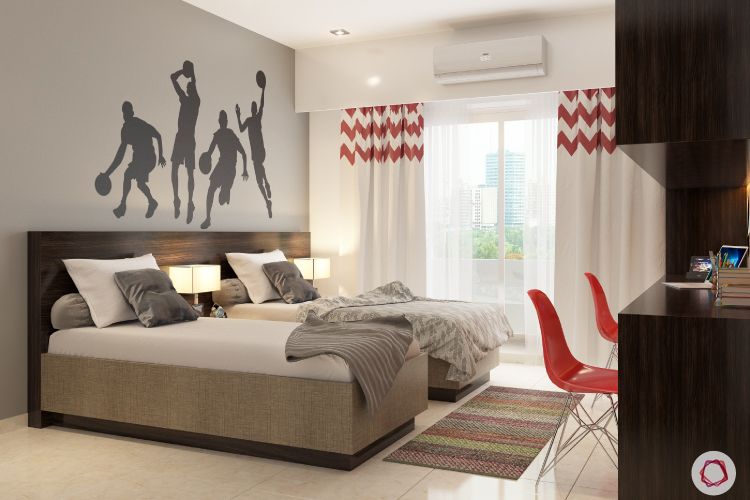 A perfect decal for the sports enthusiast is the icing on this elegant room design.
#35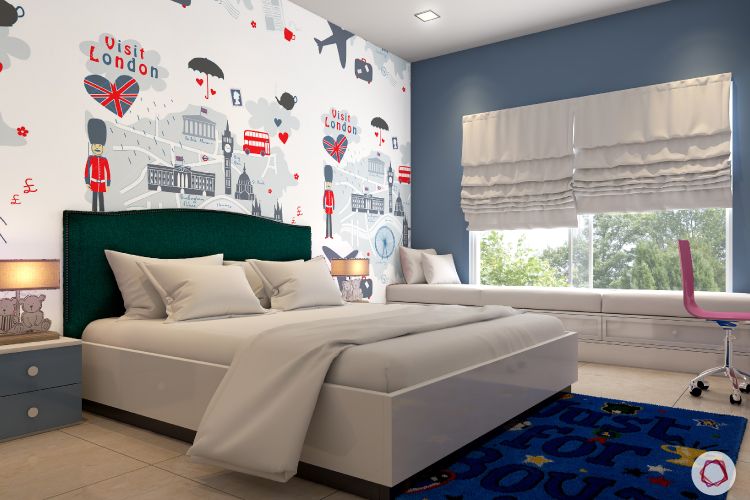 Spacious, airy and innovative, spark the wanderlust in your child at an early age.
#36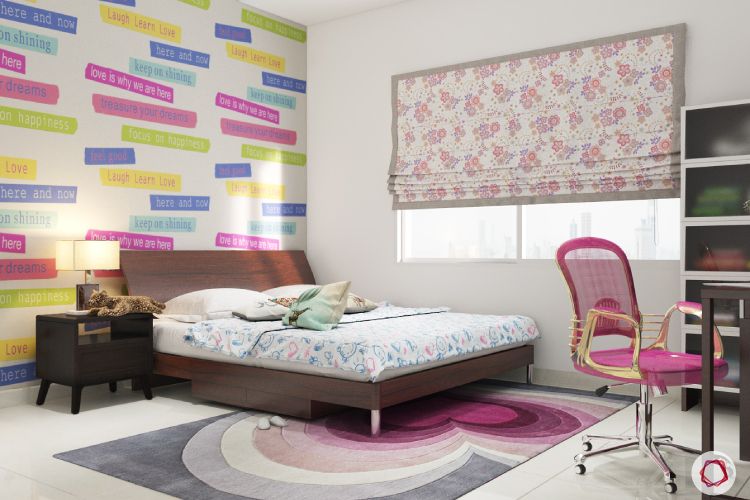 For the dreamer, the secret diary-keeper and Enid Blyton fan, this room is the perfect abode!
#37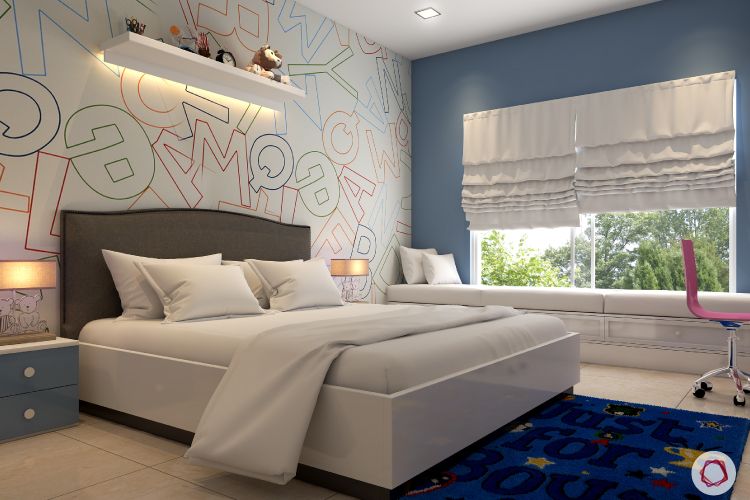 Make learning and lounging at home fun with a beautiful design like this.
#38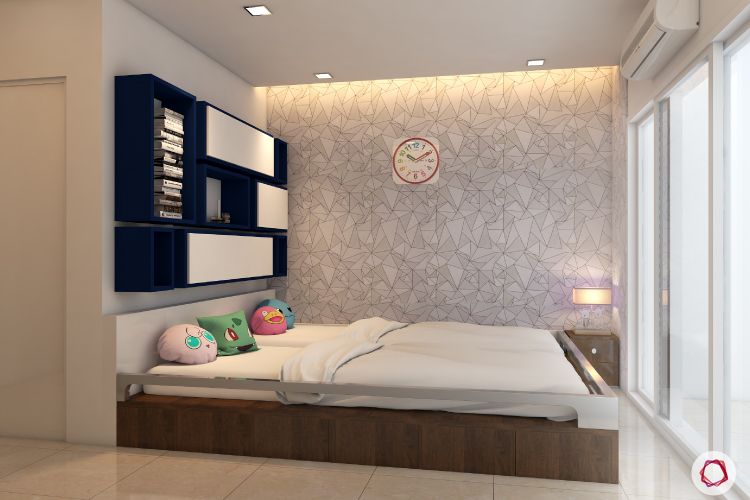 Simple and basic, it's ideal for the teenager at home. Let them personalise it in their unique ways.
#39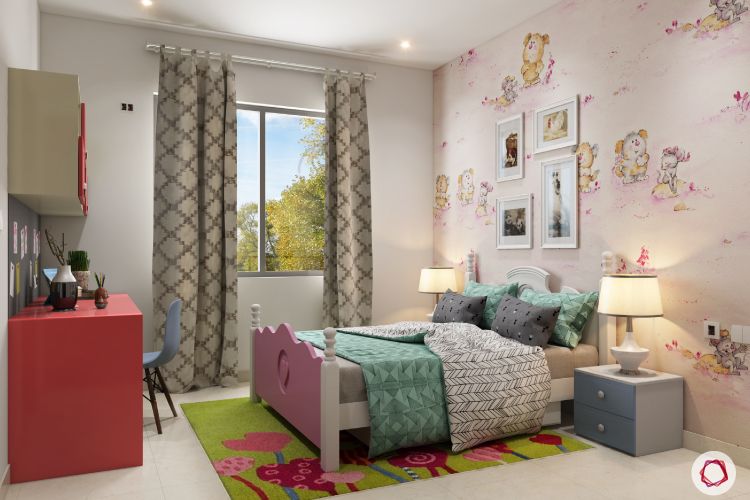 Let them drift off to dreamland in a room that keeps them comfy cosy always.
#40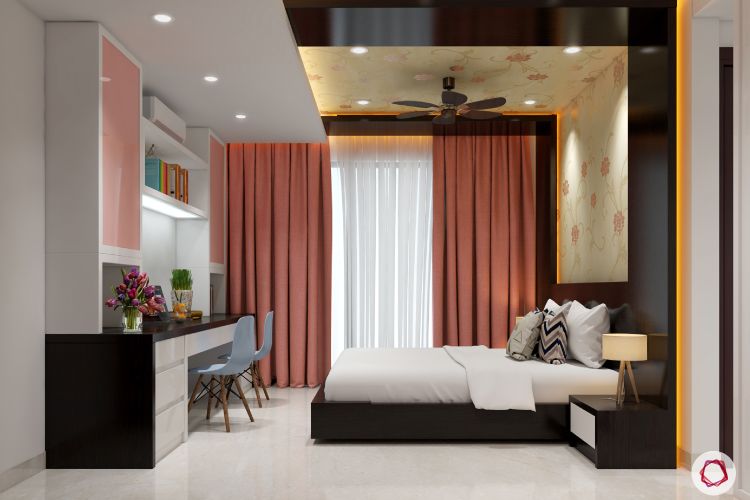 Perfect for a teenager with more refined taste and serious goals.
#41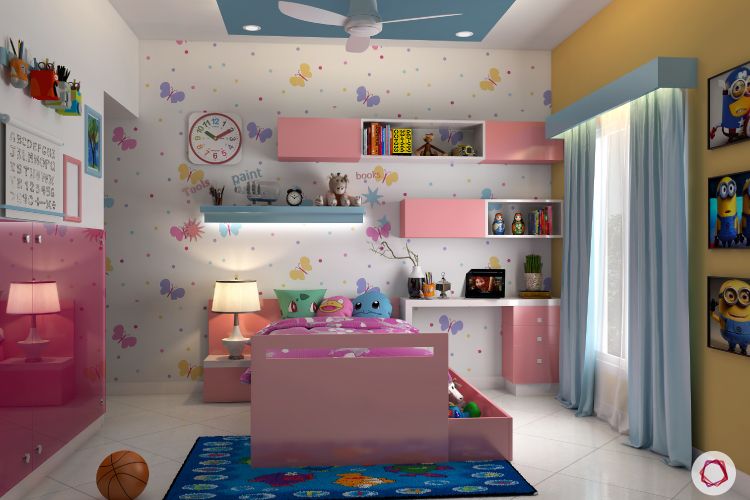 Pretty in pink and cute from start to finish, this is a dream come true for many kids.
#42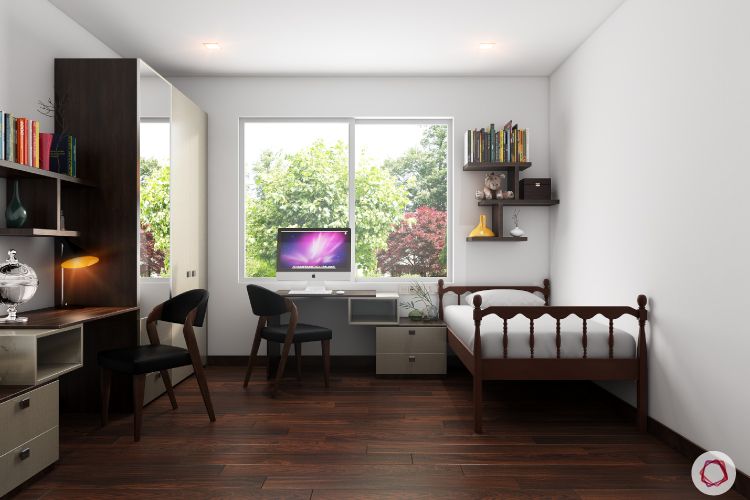 Airy, light and basic, for those who don't like clutter or loud colours.
#43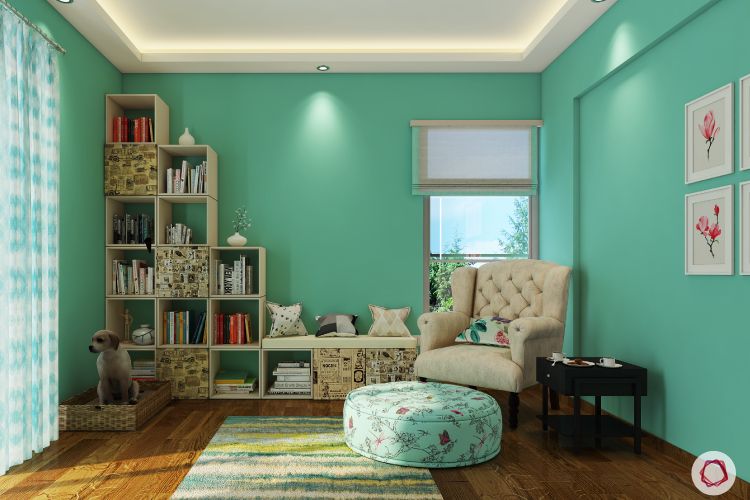 A beautiful reading corner to delve into those gripping thrillers and heartwarming dramas.
#44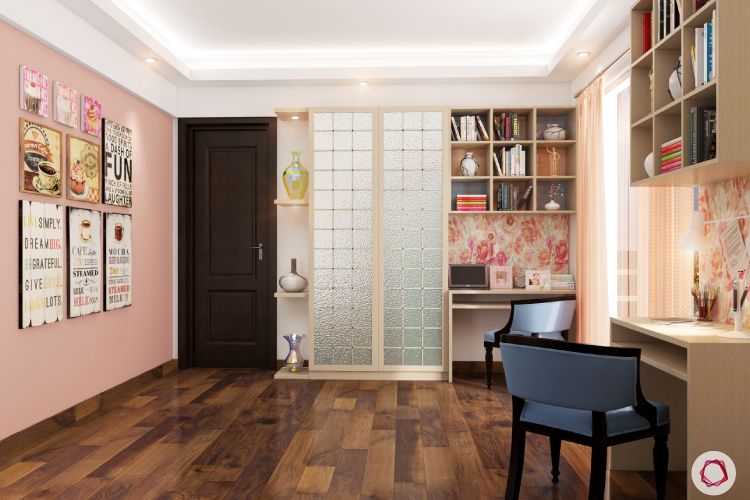 Two can study in peace without getting in each other's way.
#45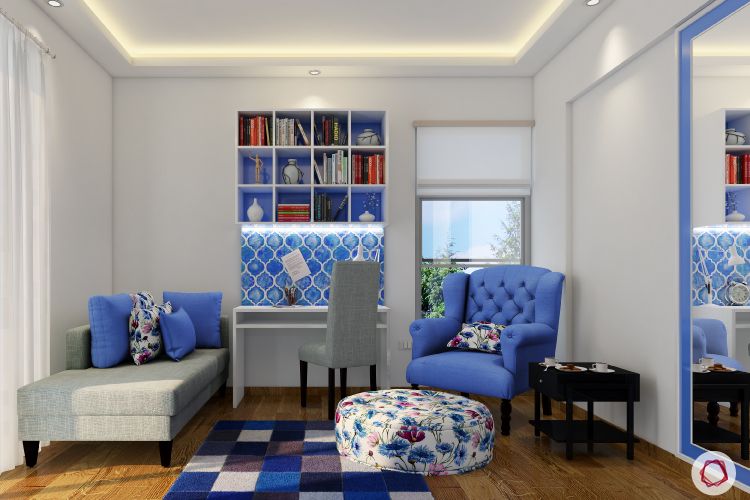 A casual but stunning setup for the style-conscious.
#46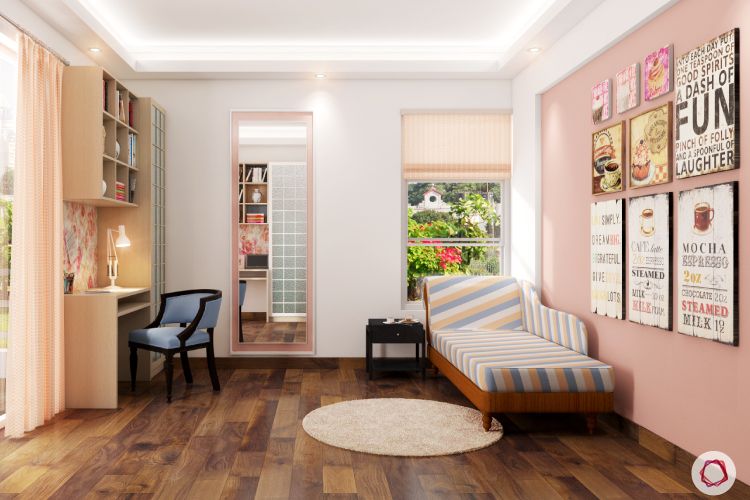 Keeping it light and down to essentials, with some personalised artwork.
#47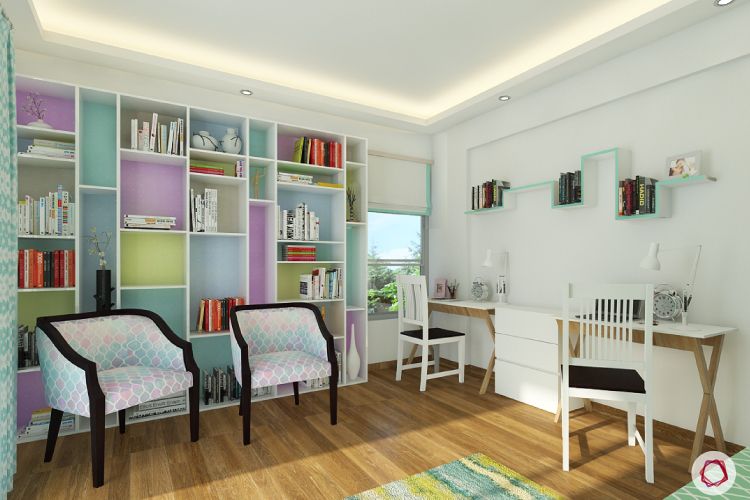 Ice cream colours are all the rage now and this design is fit for two!
#48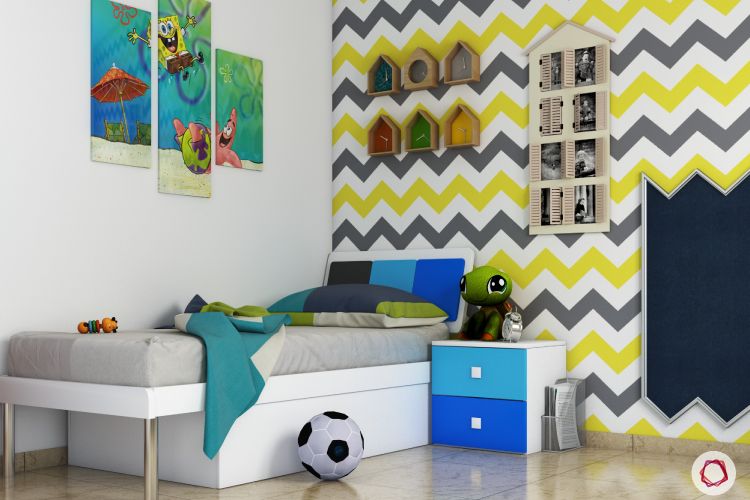 Nothing like a perky wallpaper to pick up the mood of the room!
#49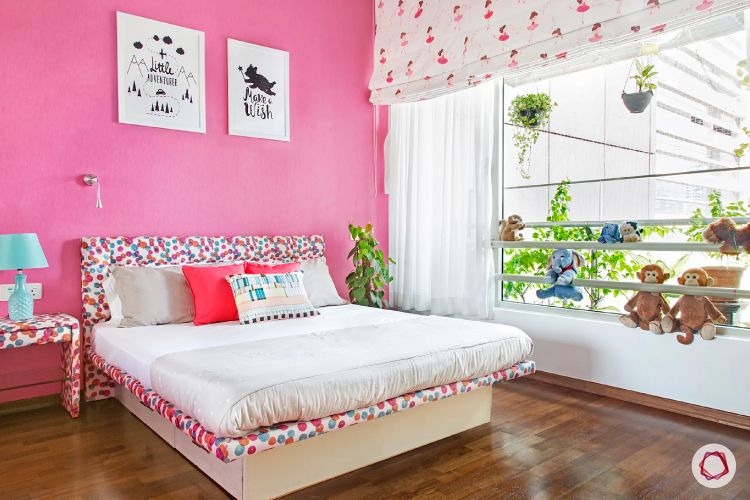 Pink and white, and all that's nice!
#50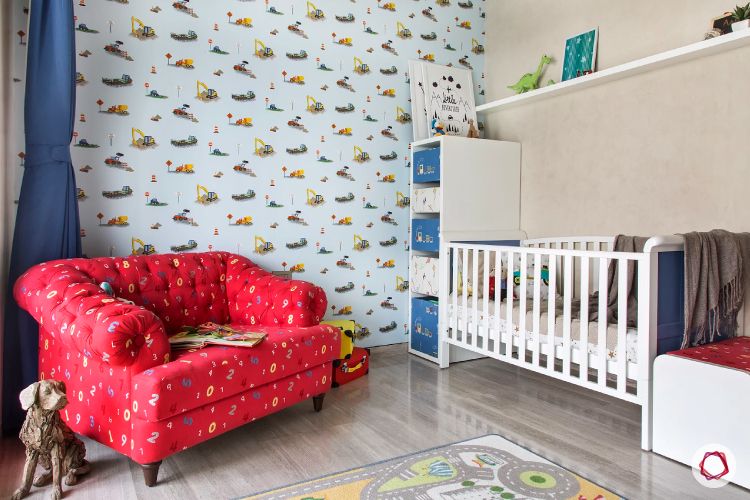 Designed for babies and toddlers, this room is complete with an armchair for parents for bedtime storytelling.
#51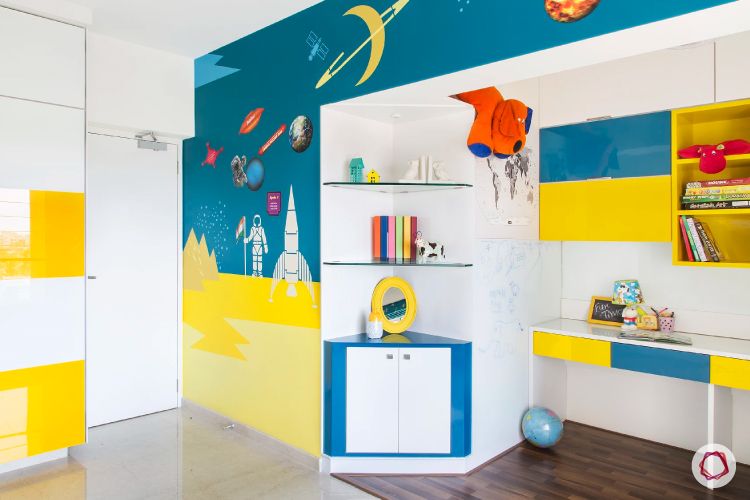 Encourage the scientist in your little one with a design like this!
#52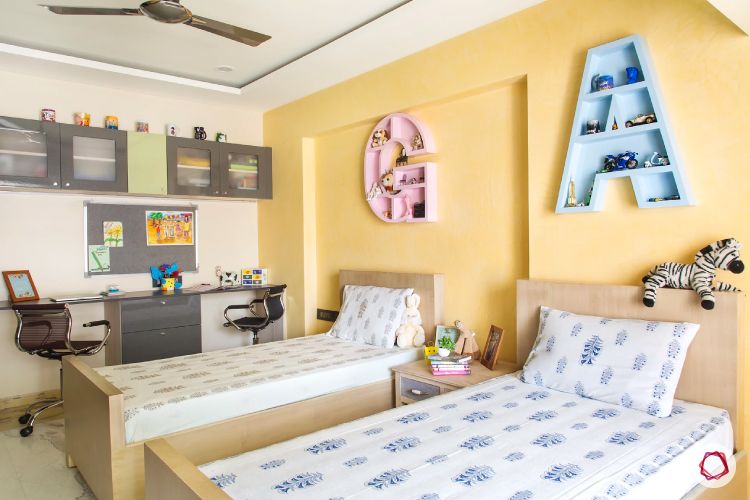 Initialled shelves are a great way to personalise a room shared by two!
Now that you're armed with these fabulous room designs, let us know which one you want to make yours!
For more inspiring room designs, go here!
— editor@livspace.com