Worried about how much damage your bank account will face if you hire an  interior designer? Well, while cost certainly should always be a consideration, sometimes, it is well worth it; these interior design fails will make you thank your stars if you have hired an interior designer! The bad interior designs showcased in this article are not only funny, some of them are downright absurd. As an interior design service provider, we find these hilarious, sure, but we also couldn't stop thinking about the homeowners who have to live with some of these designs. So, go through this list, have a good laugh, but let this also help you reconsider your stance and call us for renovation or for your new home interiors!
#1: The Worst Interior Design Idea for the Bathroom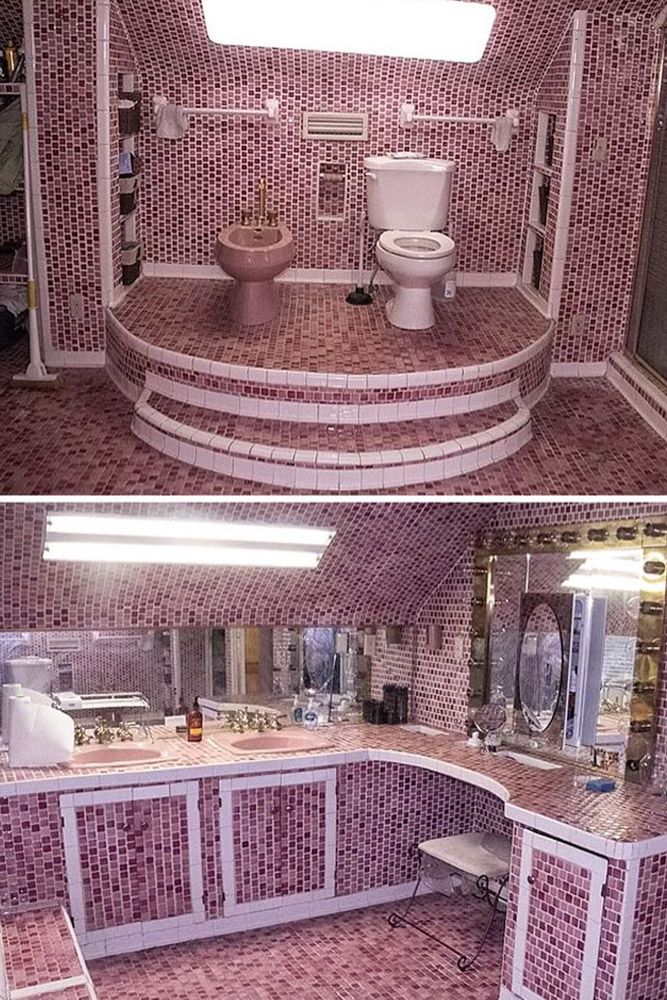 You know it is a bad start to a design plan for the bathroom when someone picks cola-coloured penny tiles. But to think that it's okay to cover everything in it? This bathroom is not trypophobia-friendly!
#2: Want to Burn the Kitchen Down, Anyone?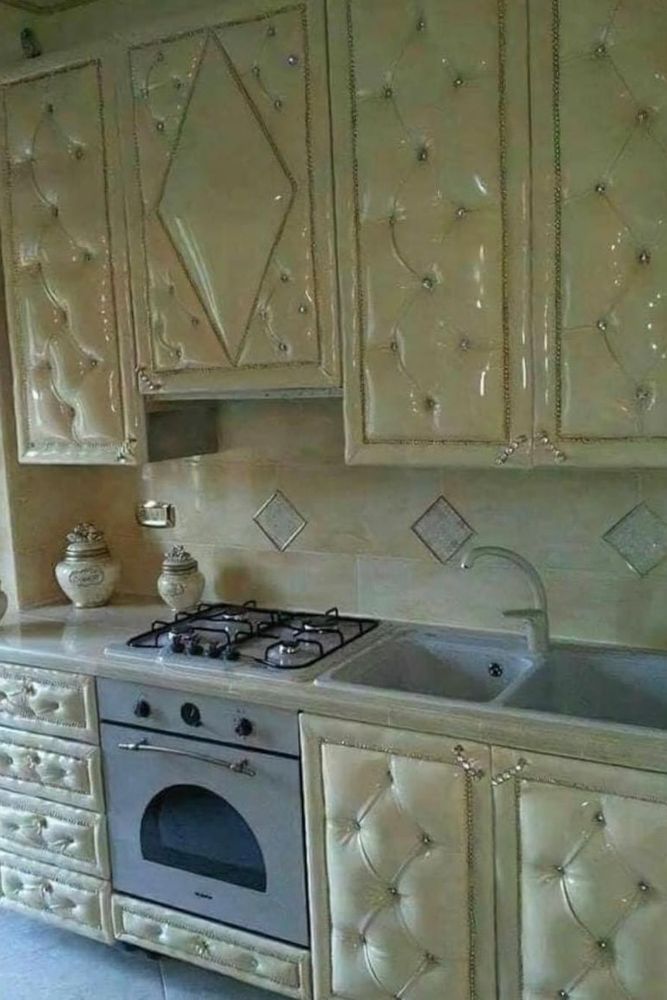 This is when you read 'Tuft it up!' and take it too seriously! But all bad interior decorating aside, this is a serious health hazard.
#3: Watch Your Reflection While You Flush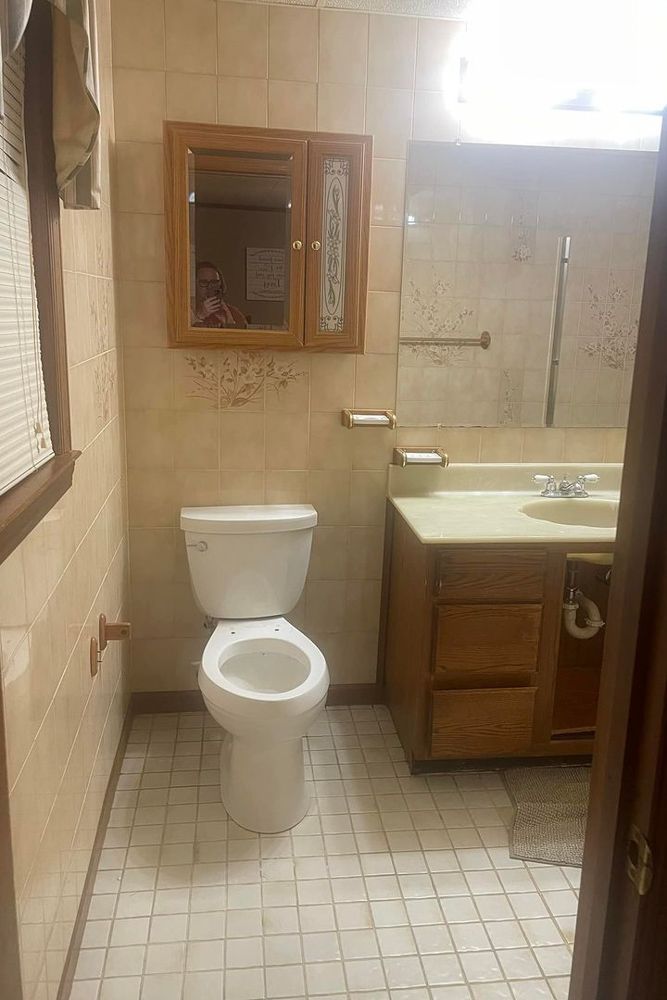 You think calling an interior designer is expensive? See what happens when you don't call one!
#4: This is a Horror Movie Waiting to Happen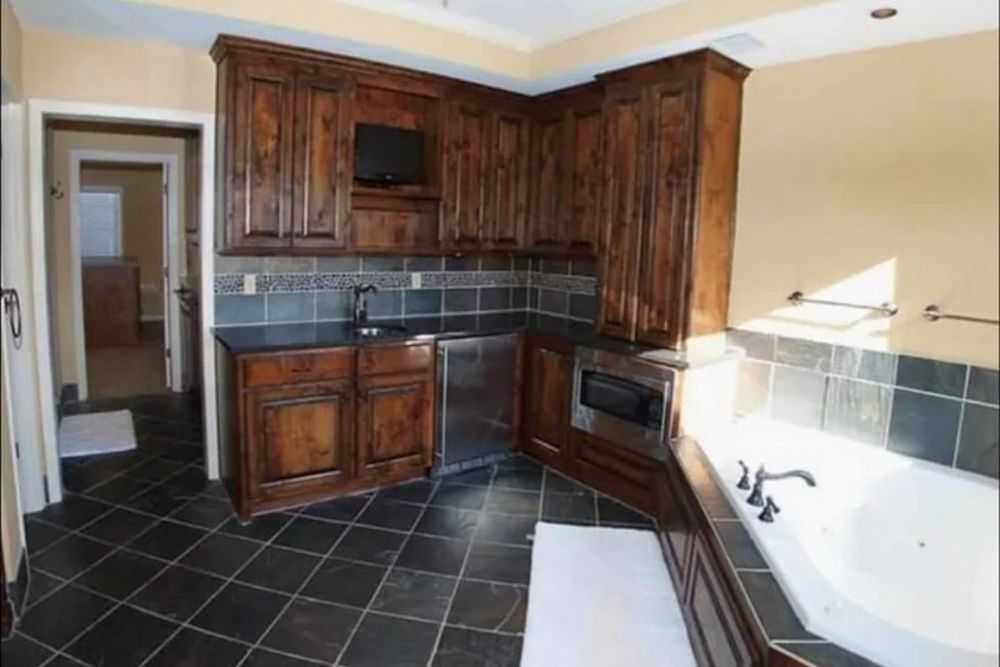 This is for those homeowners with diabolical intent on the mind, to snuff out a life and make it look like an accident! This bathroom-cum-kitchen is the perfect spot! Drop the toaster 'accidently' into the bathtub and viola!
#5: When Your Architect Is a Mughal-e-Azam Fan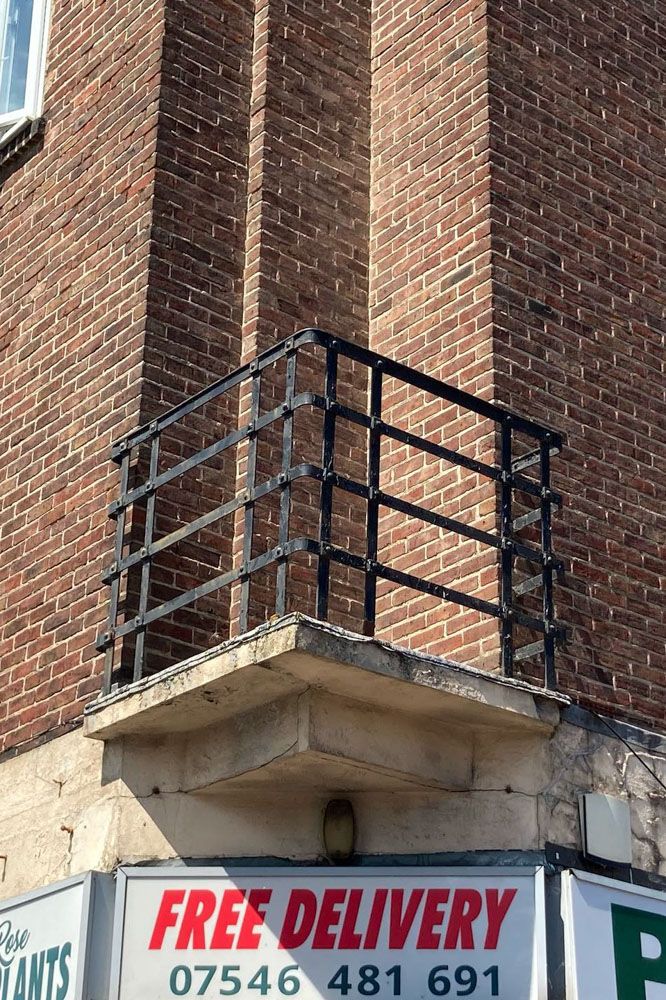 Landlord: And, there is a balcony in this apartment too!
The balcony:
#6: Don't You Want Some Thrill in the House?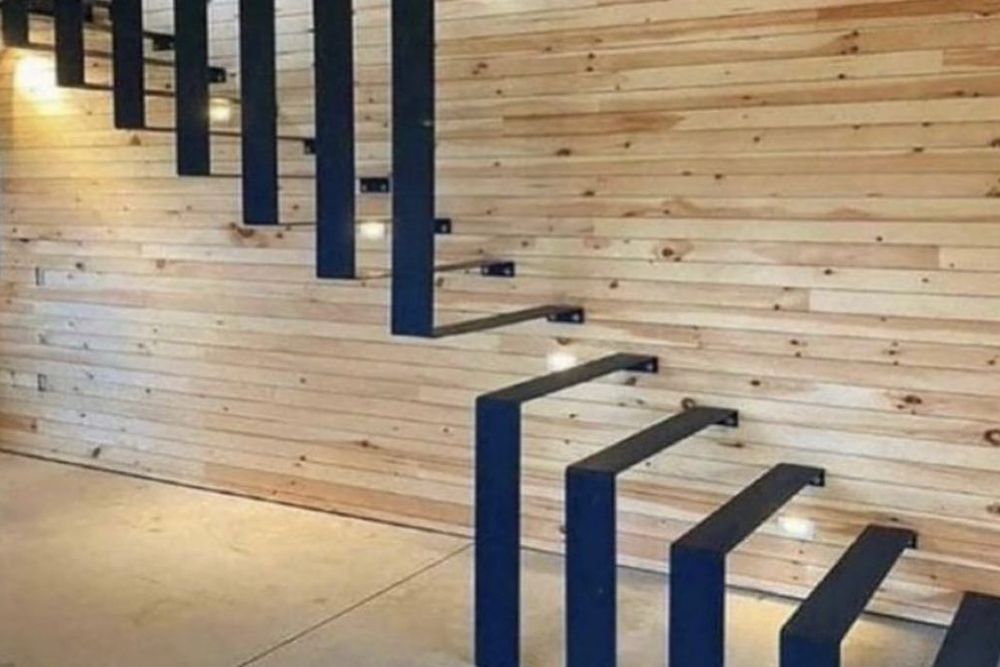 Floating staircases are not elder- or child-friendly to start with. But this one really takes the cake in creating a risky venture right at home.
#7: Do Errands Around the House While Watching TV
Even a bad interior designer will not be impressed by this. Also, we can just feel the neck strain by the end of the day of bingeing IPL on this TV.
#8: Sometimes Creativity Takes You a Long Way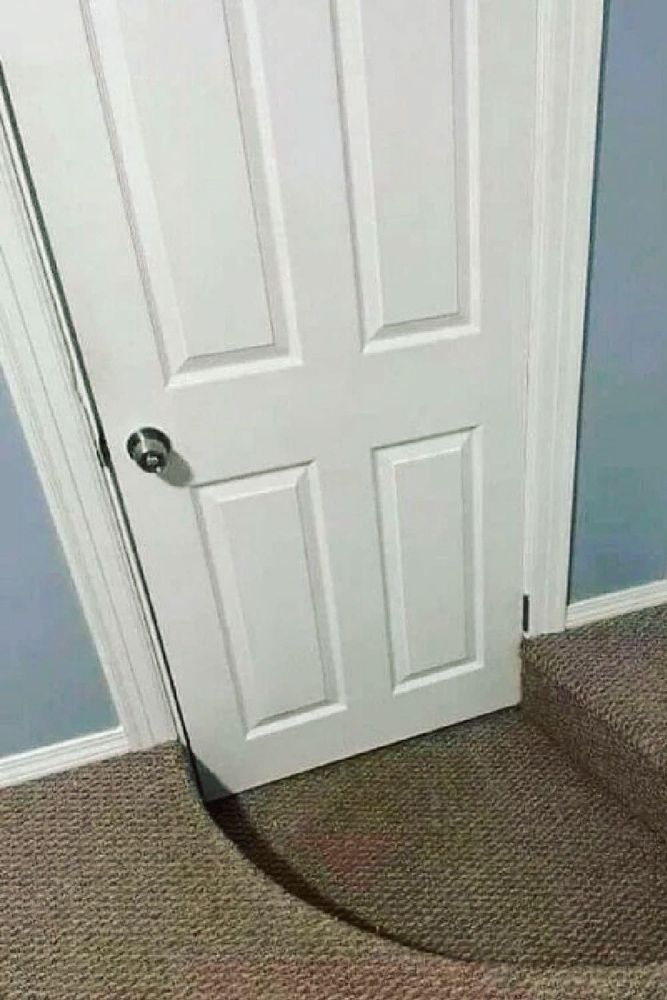 And this is not one of those cases!
#9: We Have So Many Questions!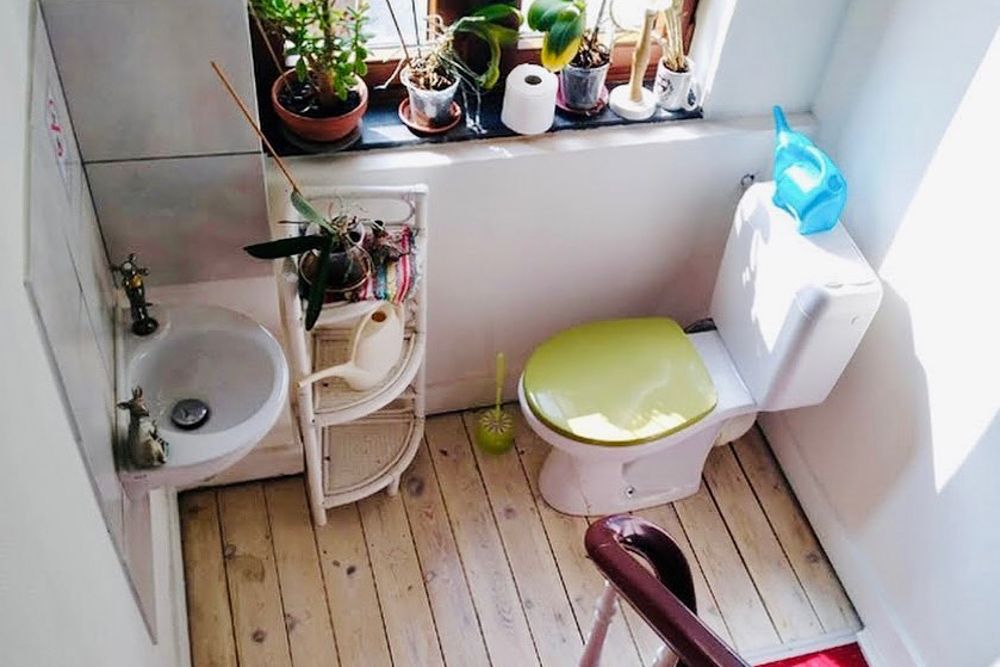 Is this a 1BHK? What will happen when more than one person is living here? How is the plumbing done for this? Who thought this was 'clever'? So many questions for which there seem to be no rational answer.
#10: Did 'Caramel Brown' Sound Tempting to You?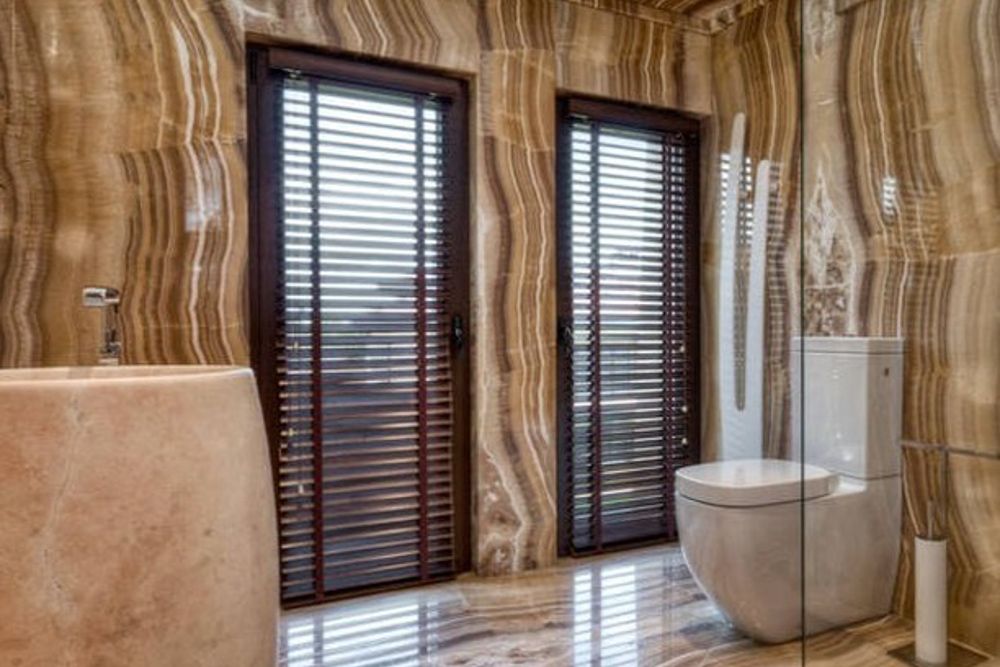 Whatever you do, do not pick this shade for your bathroom. You see a live example of why not. We'd leave it at that.
#11: Did You Want a Kitchen Island This Bad?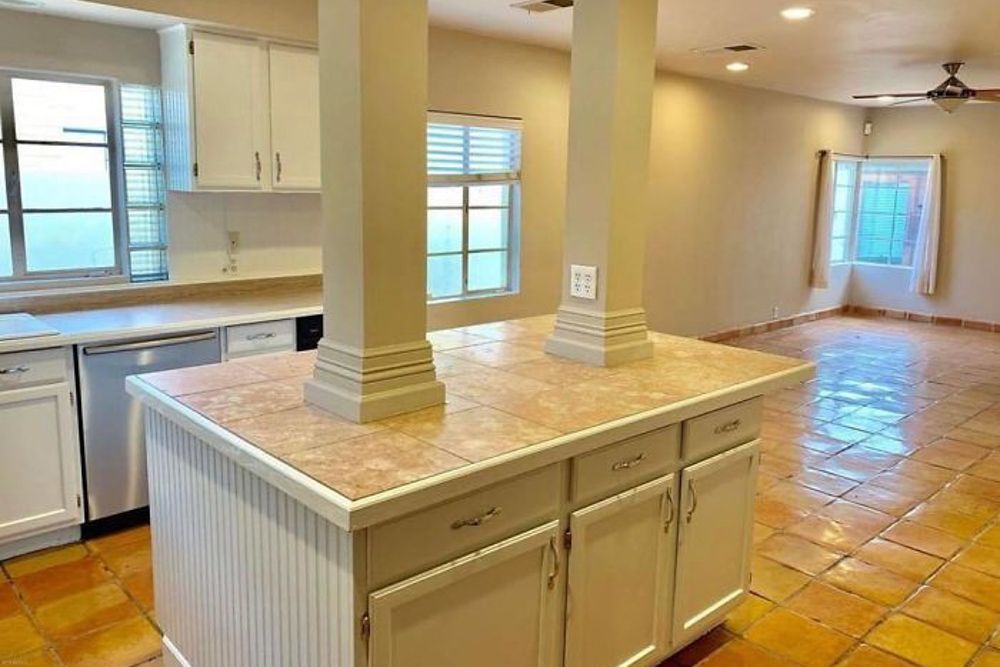 We do not know if this is a sign of a bad interior designer or architect, but we are definitely sure of one thing—this kitchen island is one of the worst interior design fails we have seen.
#12: Someone Went a Little Overboard With 'Trendy'
Can we meet the designer for this funny interior design fail? We just want to talk!
#13: Feel the Claustrophobia Settle In!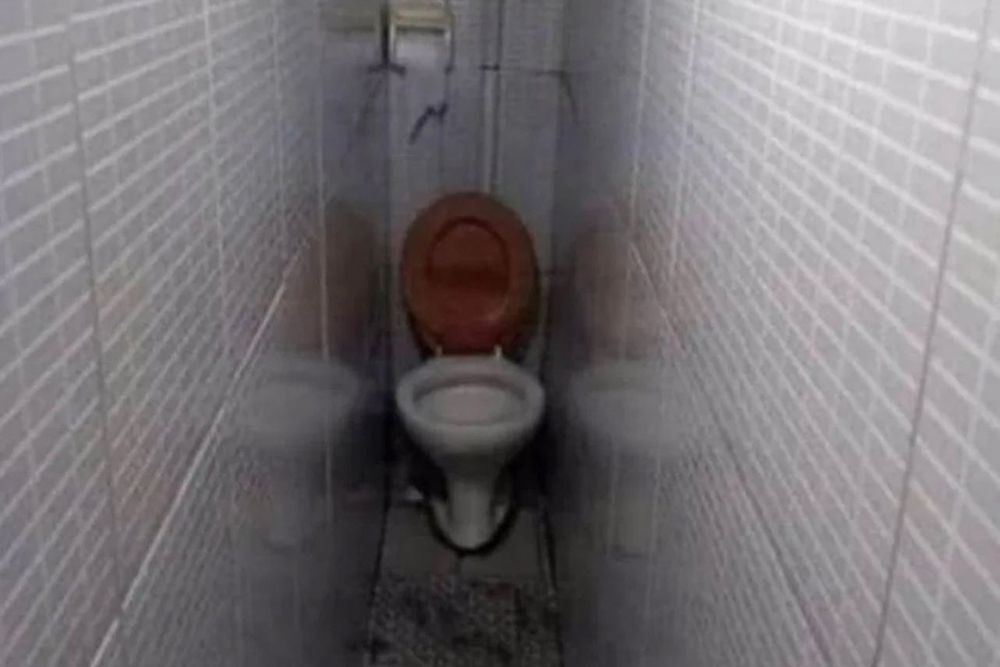 If you seem to spend a lot of time in the toilet in the morning, this hilarious interior design is going to help you cut the time short!
#14: Flush Where You Bathe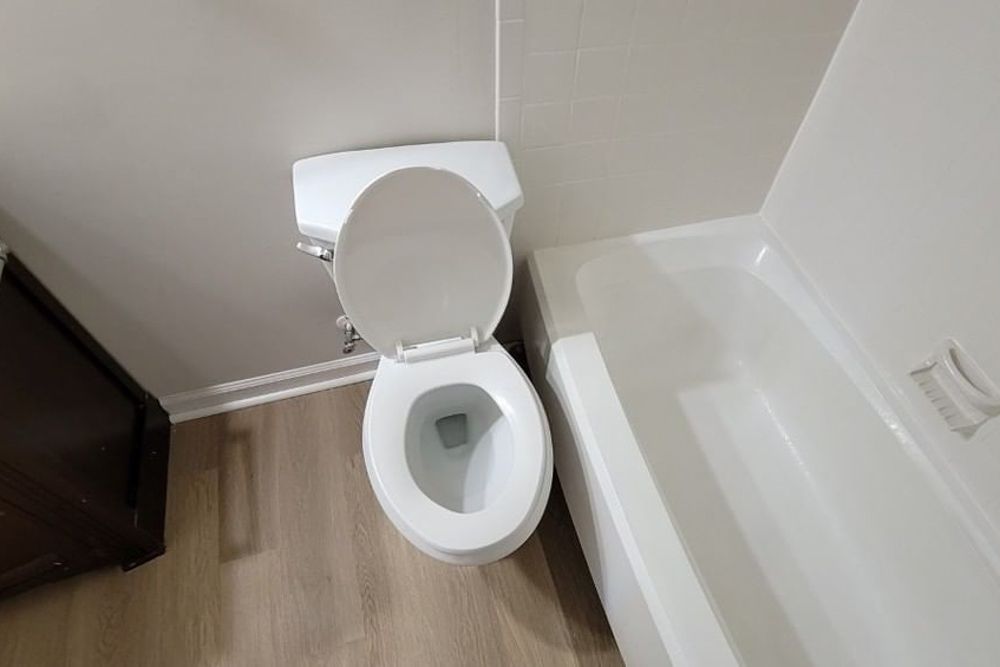 None of these poor interior designs are set up to standards. However, this one completely ignores the standard distance between the bathtub and the toilet bowl too!
#15: A Bathtub Out in The Wild!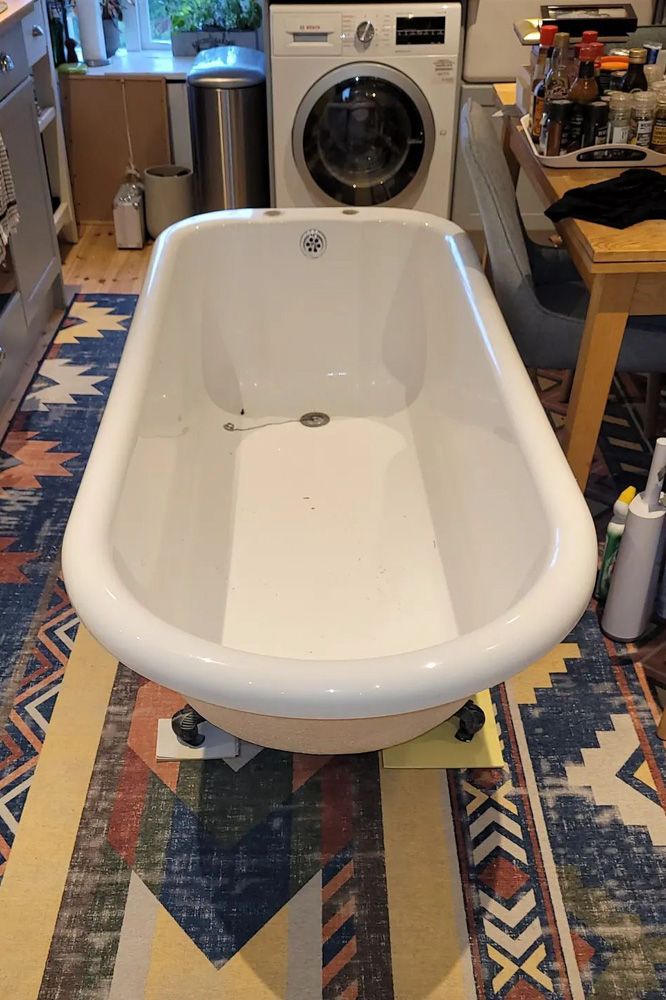 We can only sense the fear of this abandoned bathtub lying in the middle of what seems like a kitchen or the laundry room. Mom, come pick me up!
#16: These Bathroom Interior Design Fails Are Not Stopping!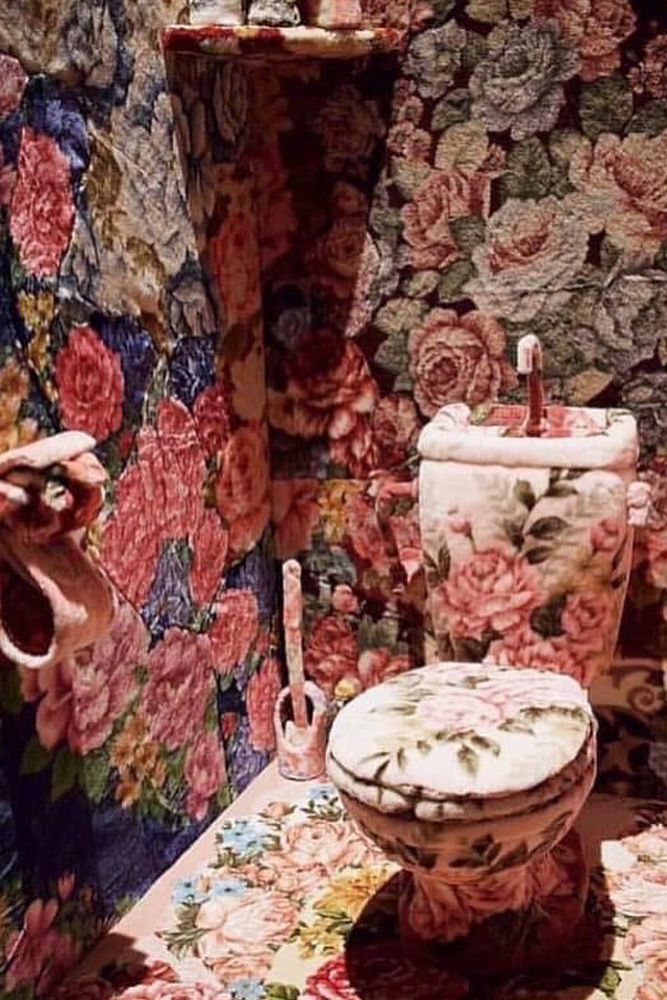 Designers: How much floral imagery carpet do you want in the bathroom?
Homeowner: Yes.
#17: We Feel Something's Off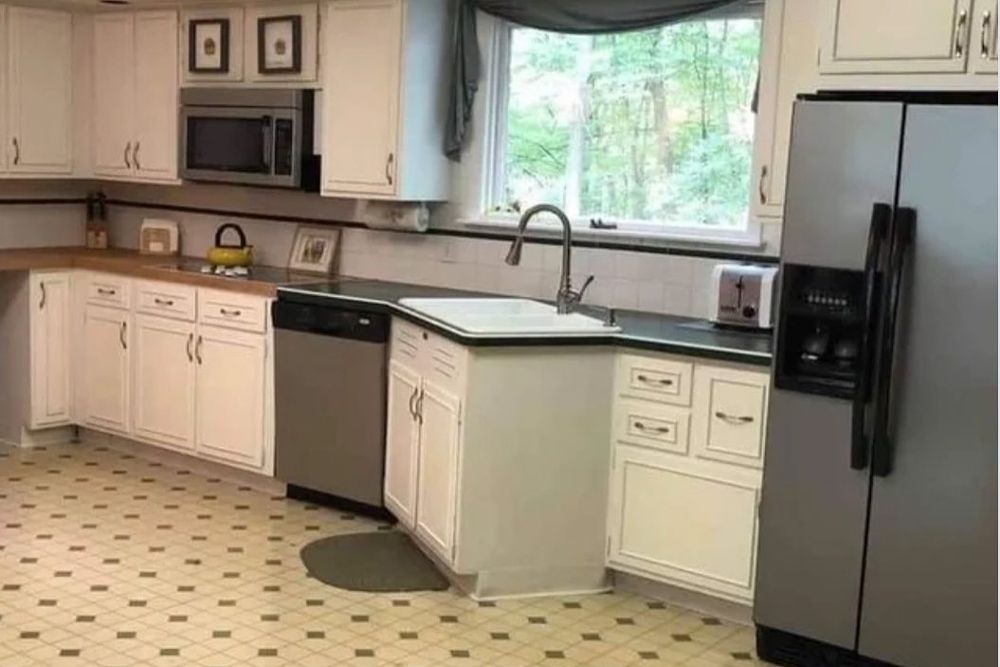 But we can't put a finger on it. What can it be? Hm… Maybe it's the fridge. Who knows?
#18: There is No Way You are Going to Be a Couch Potato Here!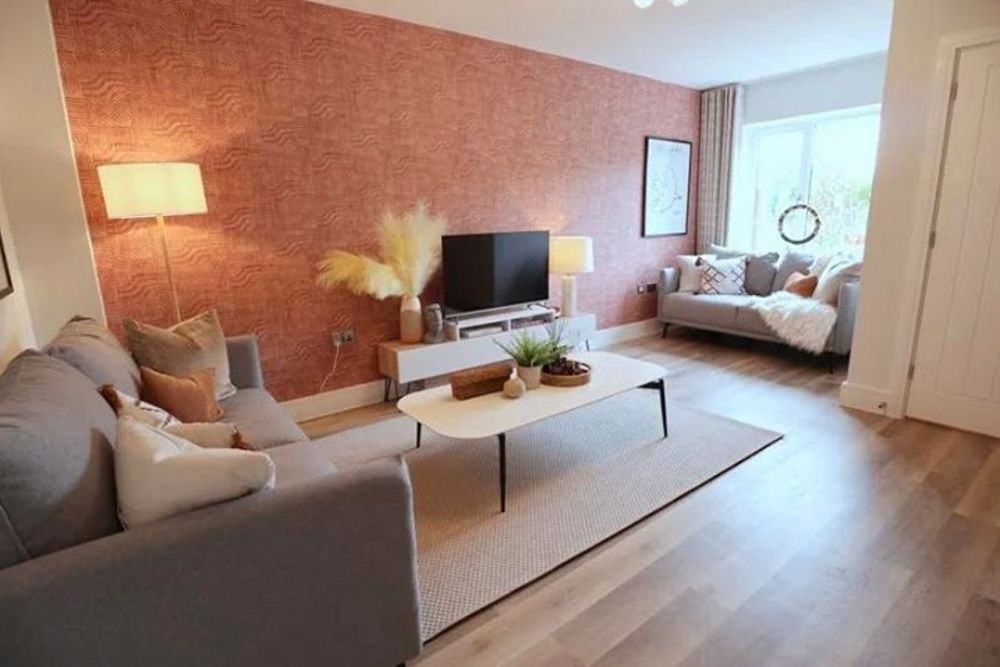 Love to watch TV on the sofa? Not with this bad interior design, no!
#19: Interior Design Fails Come to Your Nearest Public Washroom!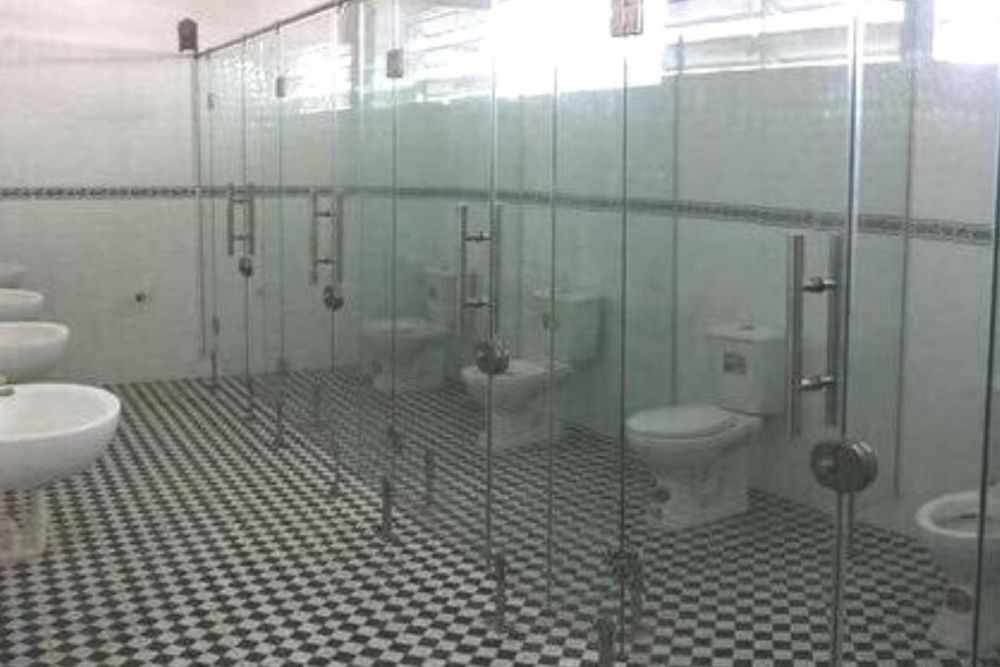 Whoever designed this wasn't planning on using the washroom. Also, imagine trying to go here when you are drunk.
#20: When You Try to Rent a Property in a Metropolitan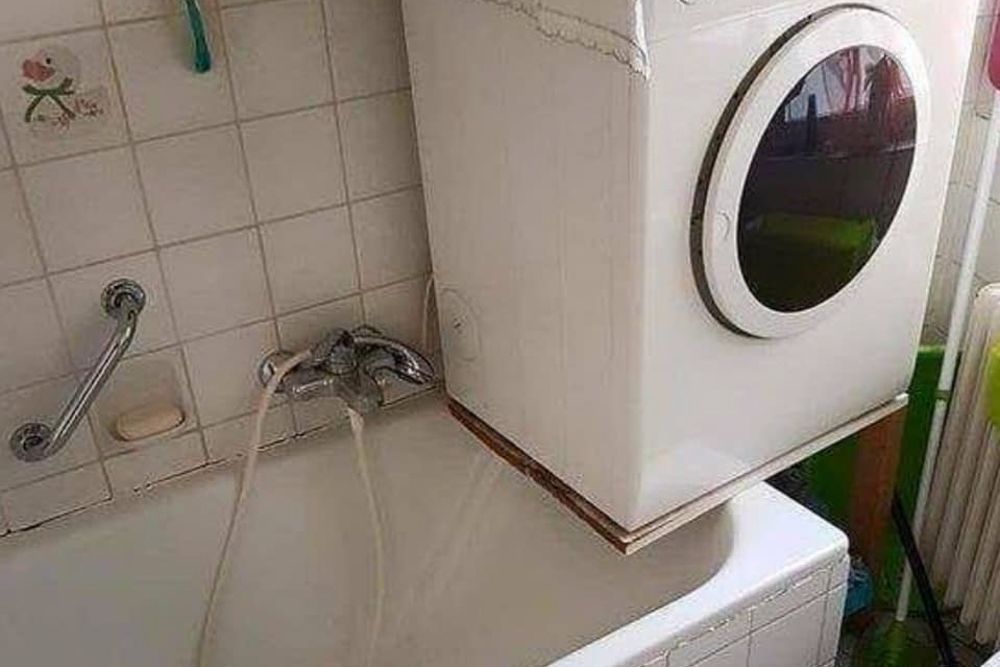 Upside: You have a bathtub and a washing machine
Downside: This bad interior design is a mortal threat!
#21: These Interior Design Fails Hurt!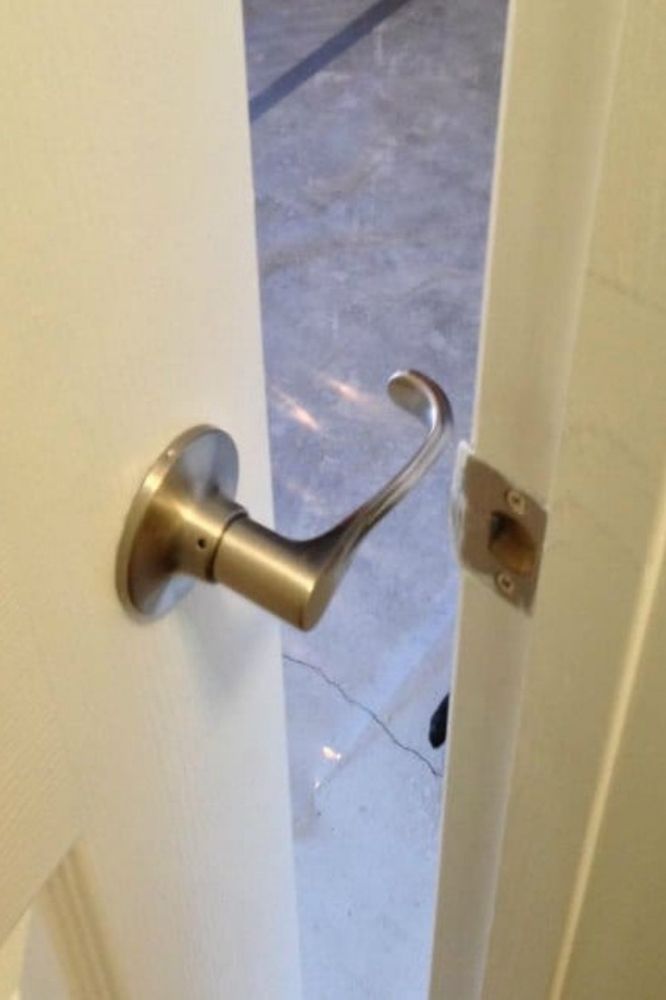 Me: Mom! I want some privacy at home. I am closing the door.
The next day:
As funny as these interior design fails are, we are a lil bit horrified at some of them. Especially with the hazards they come with. If you have witnessed some of these interior design fails, have a hearty laugh and then give us a call!
How Can Livspace Help You?
We hope you were entertained by the design fails and provoked into thinking about the importance of an expert to advise you. If you want to find just the people to help you with your design, look no further. Book an online consultation with Livspace today. Have any thoughts or suggestions you'd like to share with us? We'd love to hear you out. Write to us at editor@livspace.com.