Pooja rooms are special places for many homeowners, as they're a mini-oasis of solitude and spirituality. To ensure that your time in the room is private and undisturbed, opt for a God room door design that gives you that but also adds to the design scheme of the overall space.
God Room Door Design #1: Hinged Door With Glass Panels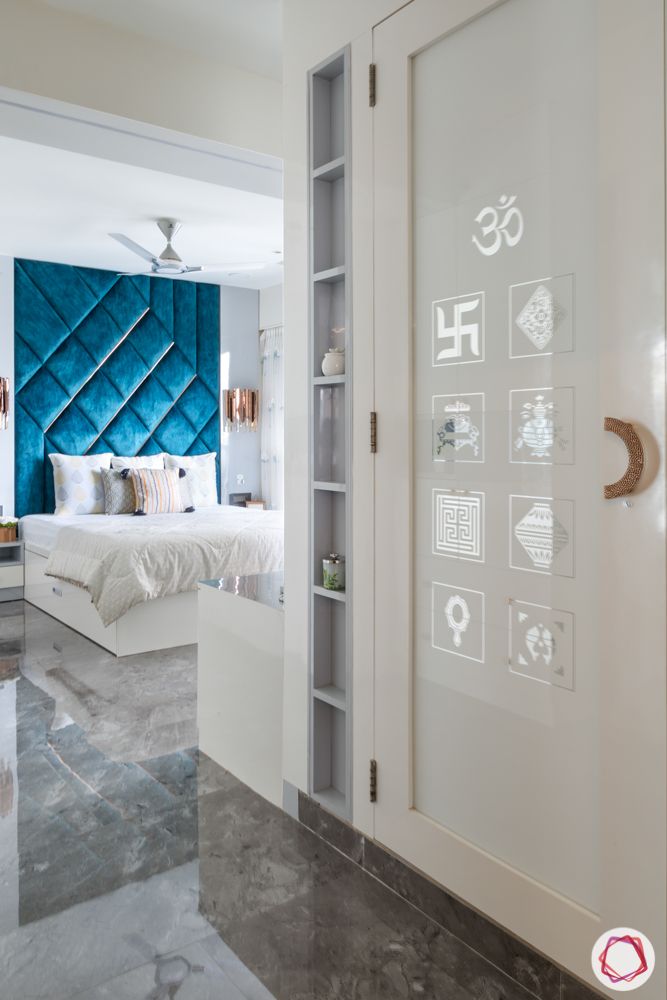 A hinged door with a glass panel is a clever way to block off the entire pooja room space and demarcate it from connected areas. It allows homeowners to have privacy the minute they step in, but isn't solid or chunky enough to block off light or disturb the design of the home. Using frosted glass with patterns can create an element of interest while still having a door that serves the purpose.
God Room Door Design #2: Double Hinged Door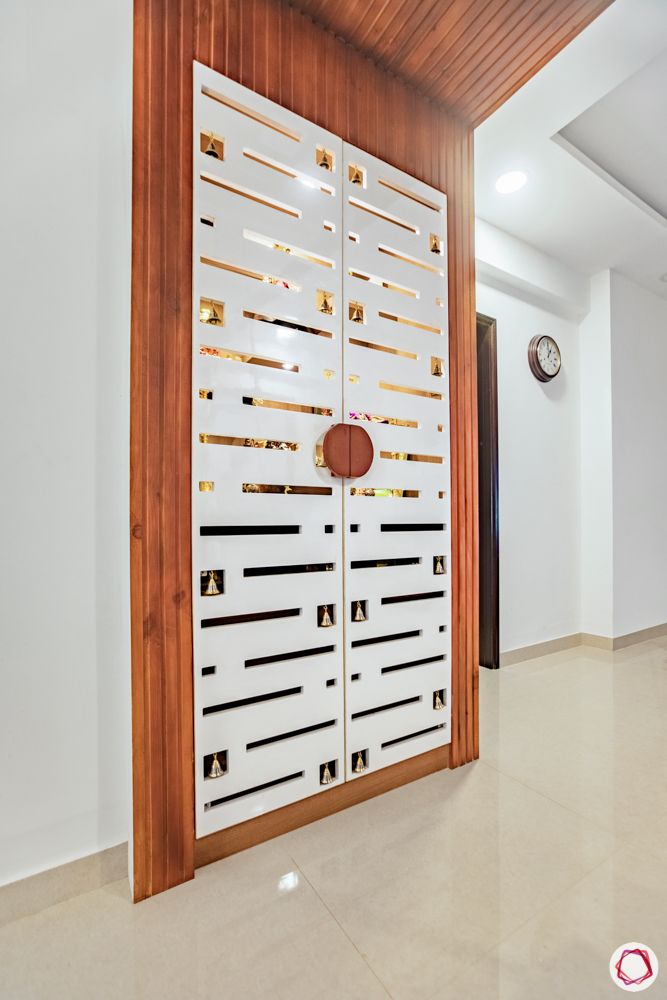 A double-hinged door is ideal for bigger pooja rooms that aren't tucked into a corner or a niche. They add a lot more dimension than single doors, especially when combined with patterns or cut-outs as in this design. The decorative doors are also laid in contrast with wooden panels that extend to the ceiling to draw the eye upwards.
God Room Door Design #3: Etched Glass Doors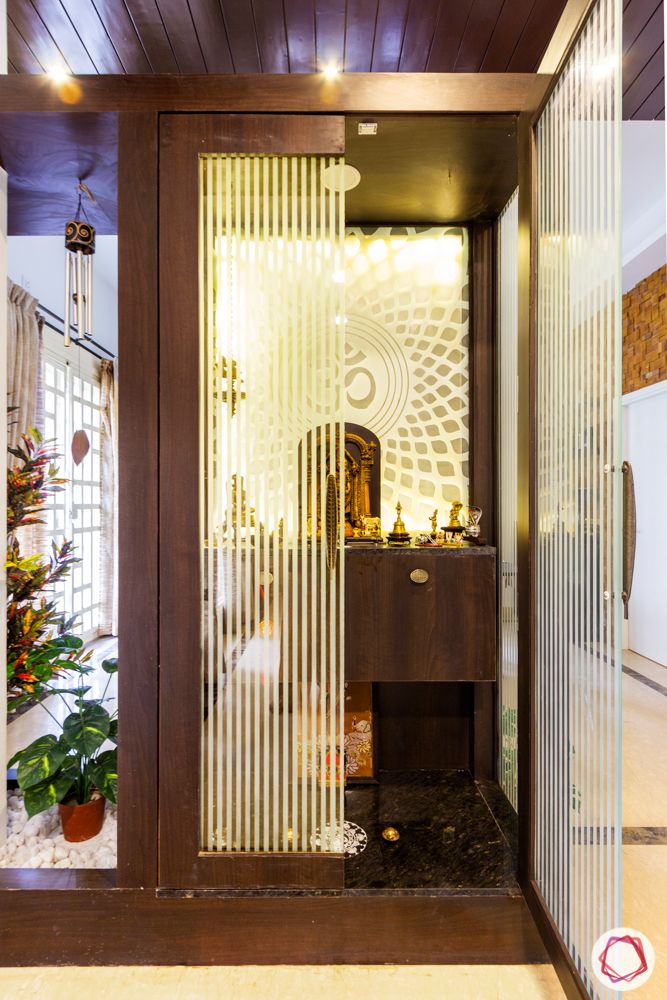 Etched glass doors screen off the room from direct view without obstructing the design of the larger space. They also allow ambient light to flow freely, which ensures the space isn't closed off despite there being a door. Even when closed, the patterns on the etched glass add visual appeal.
God Room Door Design #4: Wooden Doors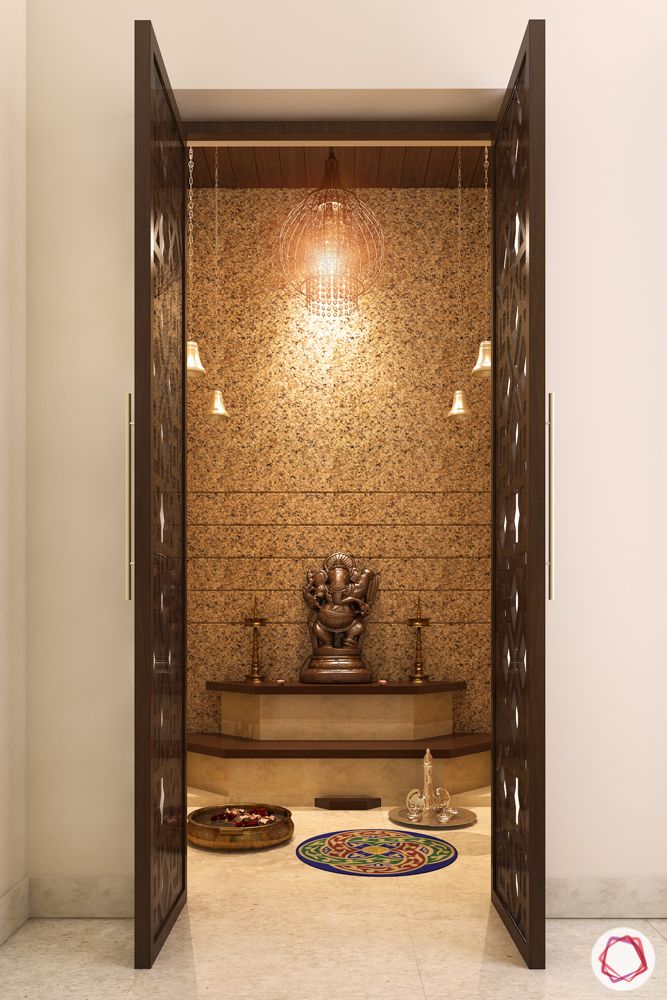 For a more traditional approach to your pooja room door design, consider using wooden doors. Most Indian homes had similar doors at different scales at one point but, since wood is a classic, you won't go wrong with incorporating it in a modern home. To add some visual interest, get laser-cut wooden doors or ones with ornamental bells.
God Room Door Design #5: Jaali Doors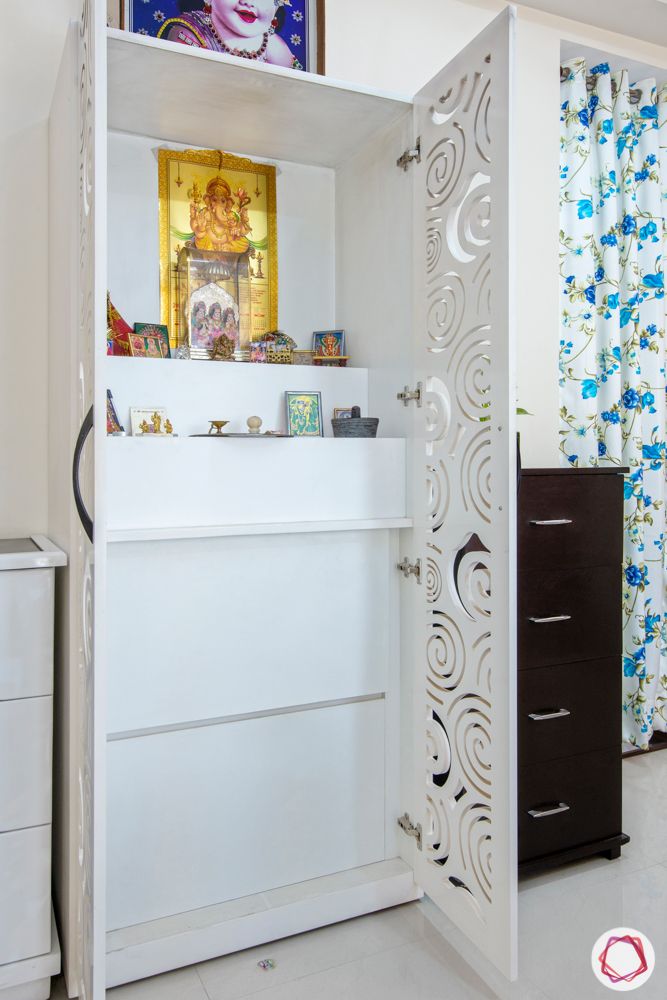 Once again an approach seen in traditional Indian homes, jaali doors are the perfect peek-a-boo additions to your pooja room. A 'jaali' refers to a latticed ornamental screen usually displaying a neat pattern. But despite its presence in the olden days, jaali doors can be upgraded to suit any modern home by way of playing with the design, colour and finish of the doors.
God Room Door Design #6: Bifold Doors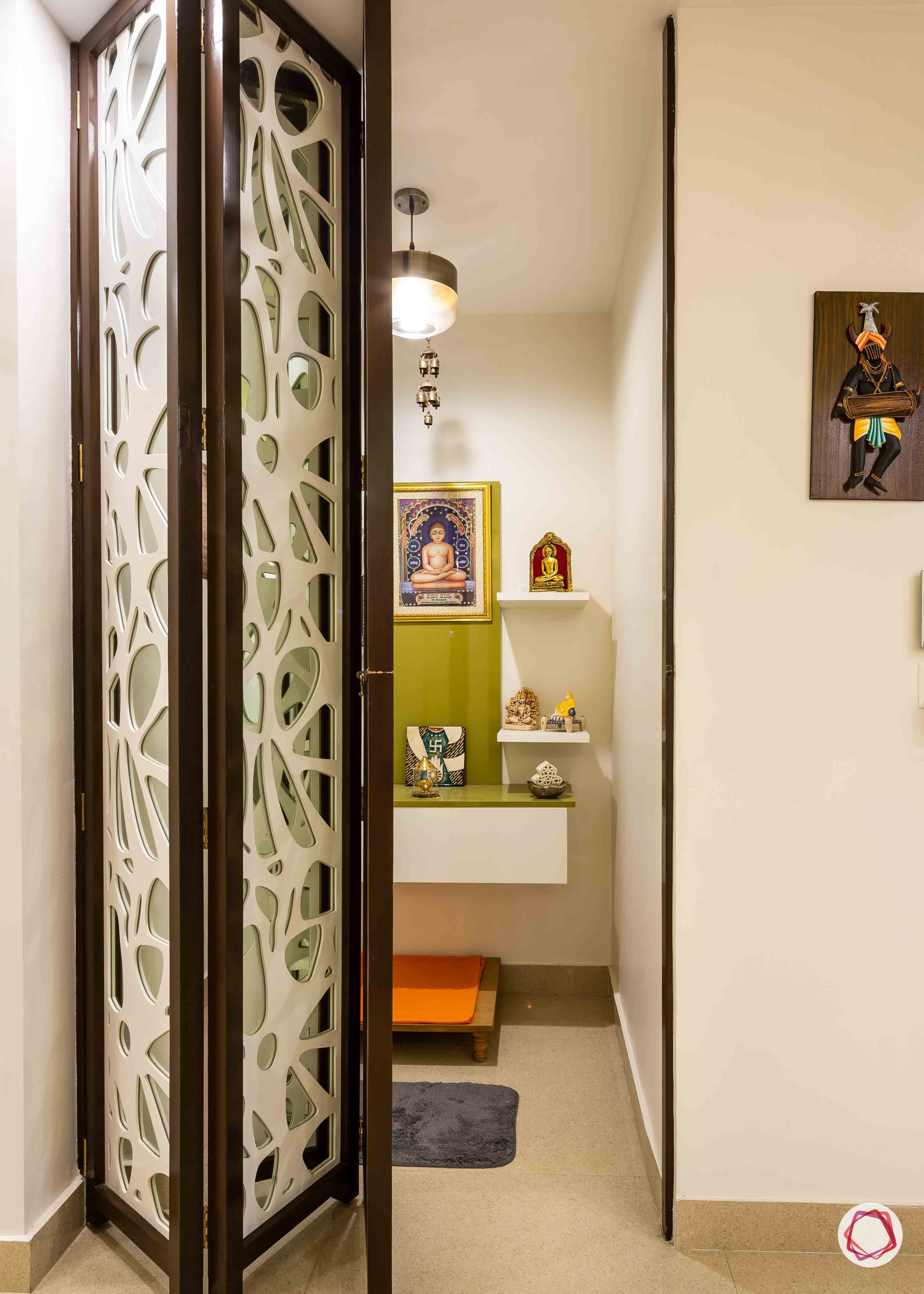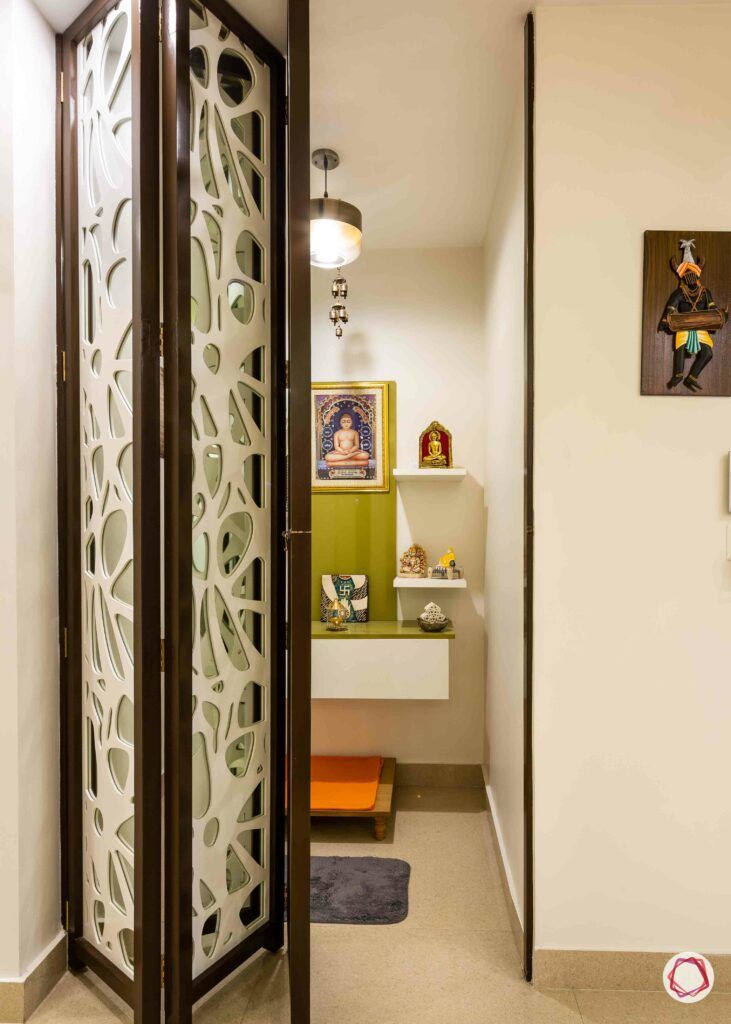 One for the homeowners with space constraints or design restrictions, bi-fold doors are doors that collapse in on themselves to open up a room. They garner points for simplicity of access; they're also highly customisable down to the material, design and colour. Bi-fold doors are also ideal if you need temporary privacy for your pooja room or don't want to go the whole hog of installing hinged doors from scratch.
With the perfect prayer room door design, you're well on your way to making your pooja room look as good when closed as when open!
If you enjoyed reading this article, also check out Here's What's New in Pooja Room Designs!
More pooja room designs:
Send in your comments and suggestions.