There's one place in your entire home that can help soothe your mind – your pooja space. In order to do that, it needs to strike the right balance between spirituality and beauty. And the answer lies in its door. Take a look at these stunning door ideas for your pooja rooms and units.
Pooja Room Door Designs #1: Choose simplicity with glass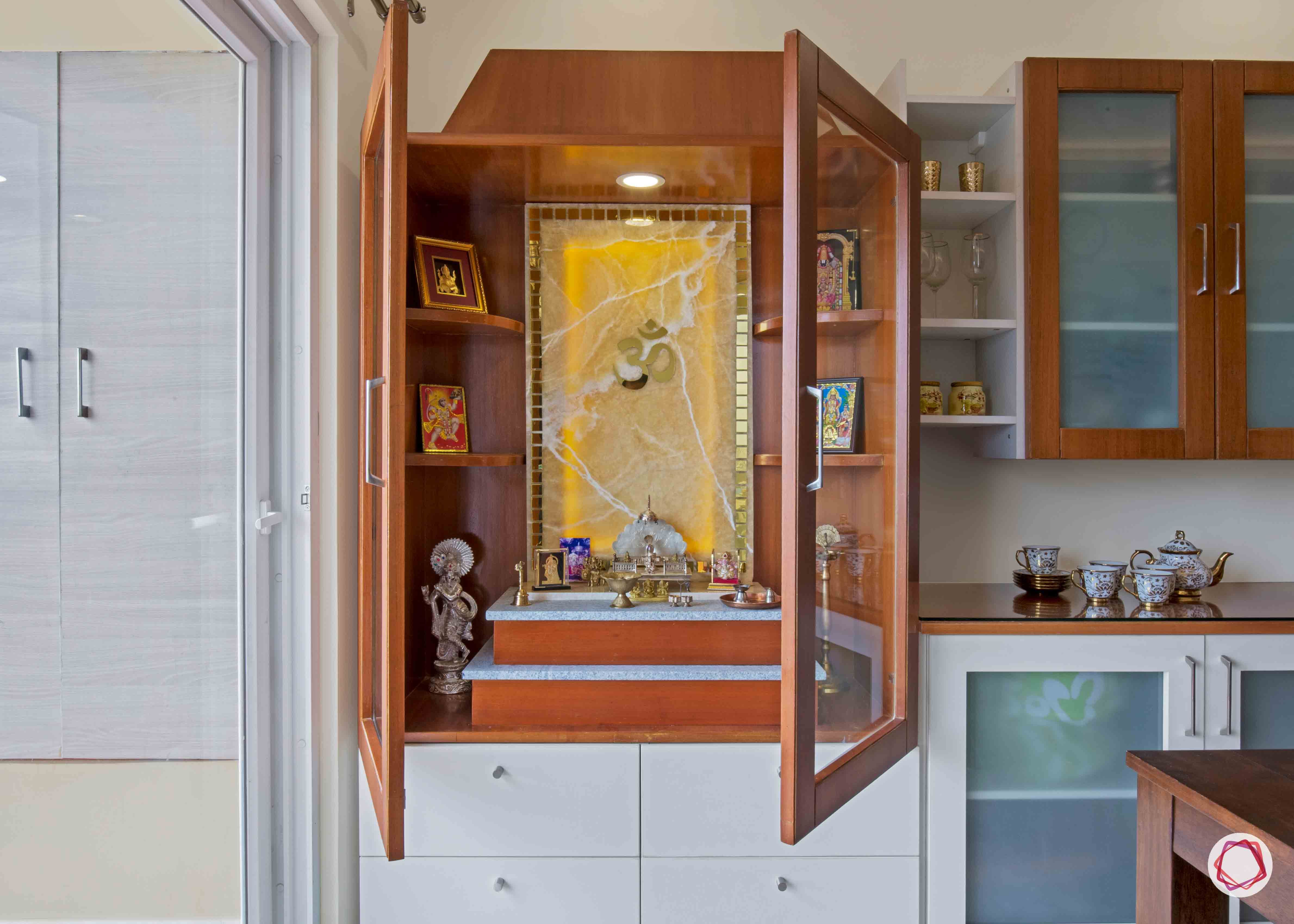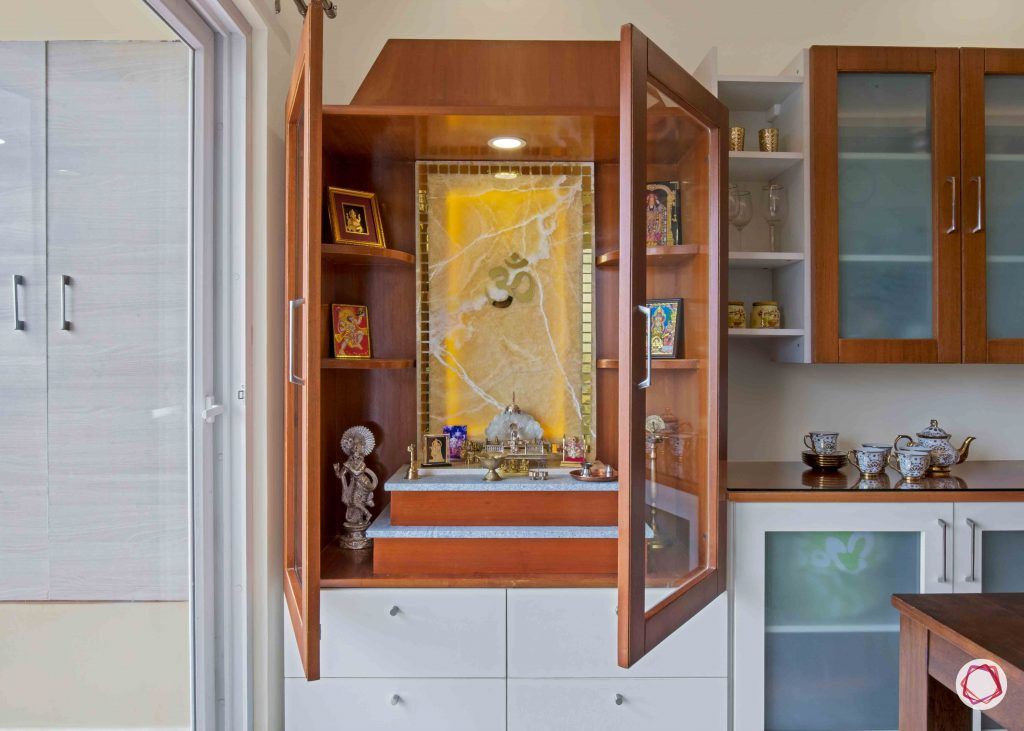 Your pooja space can be minimal and classy. Done up in wood, the pooja unit here comes with glass shutters for a clean look and ample storage at the bottom. Make sure to add a spotlight inside to give the space a touch of warmth.
Pooja Room Door Designs #2: Dress it with white jaali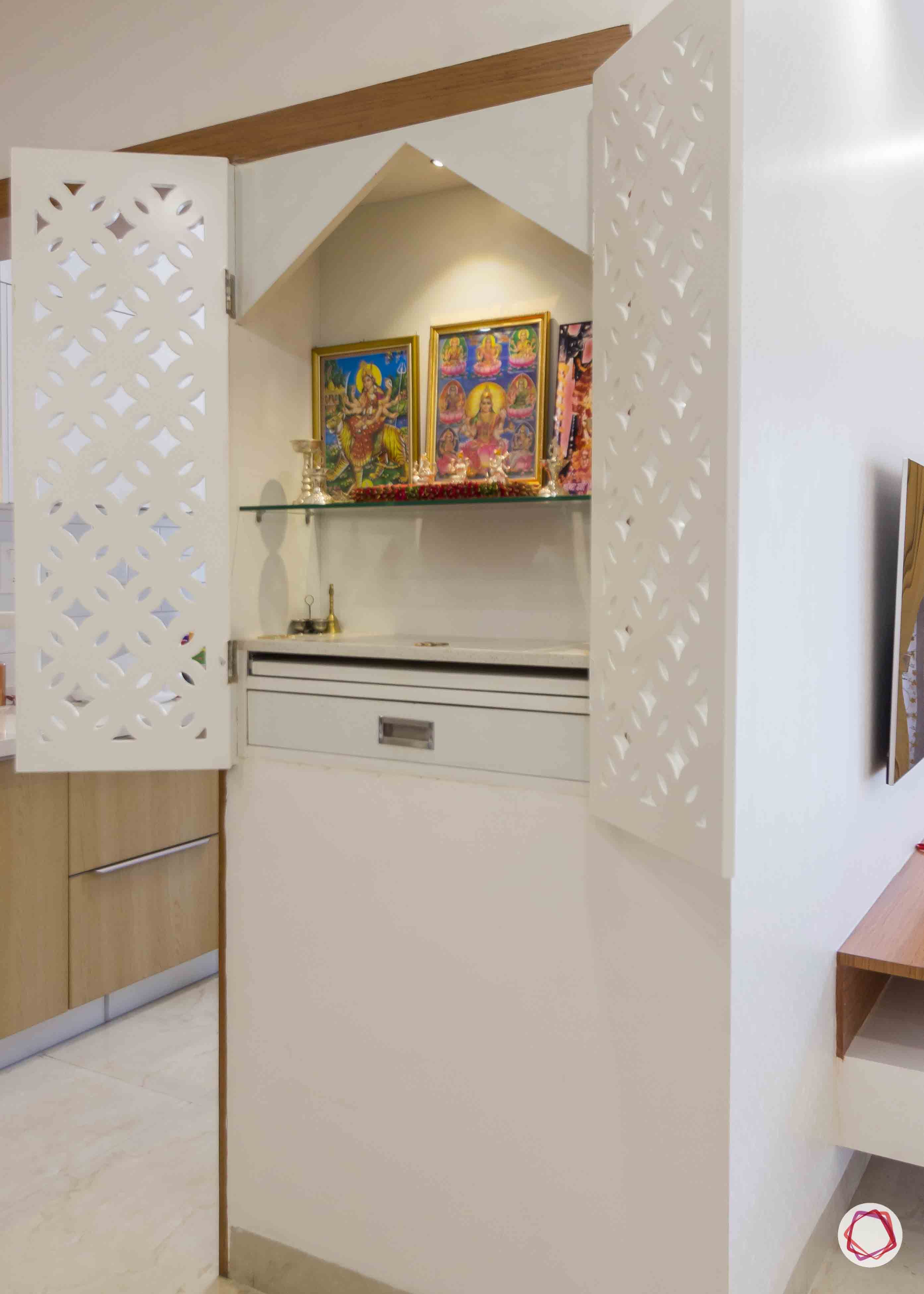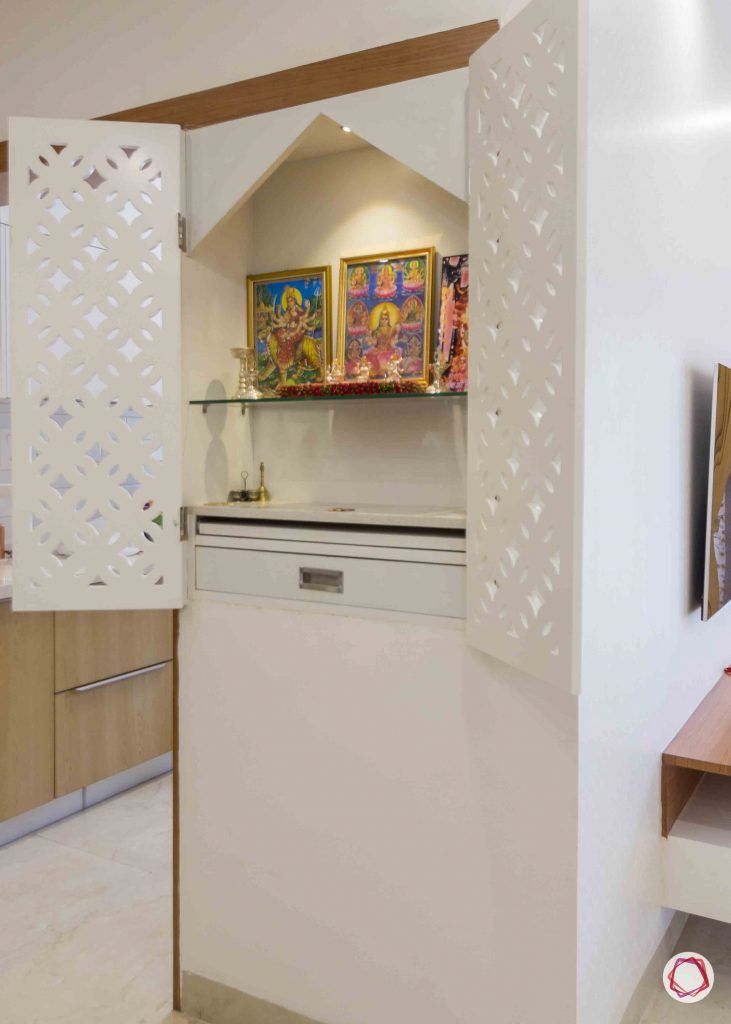 If you're looking for elegance, white jaali doors are an excellent choice for your pooja. These add softness to your space and pairs well with predominantly white interiors, like the above example.
Pooja Room Door Designs #3: Choose regal with gold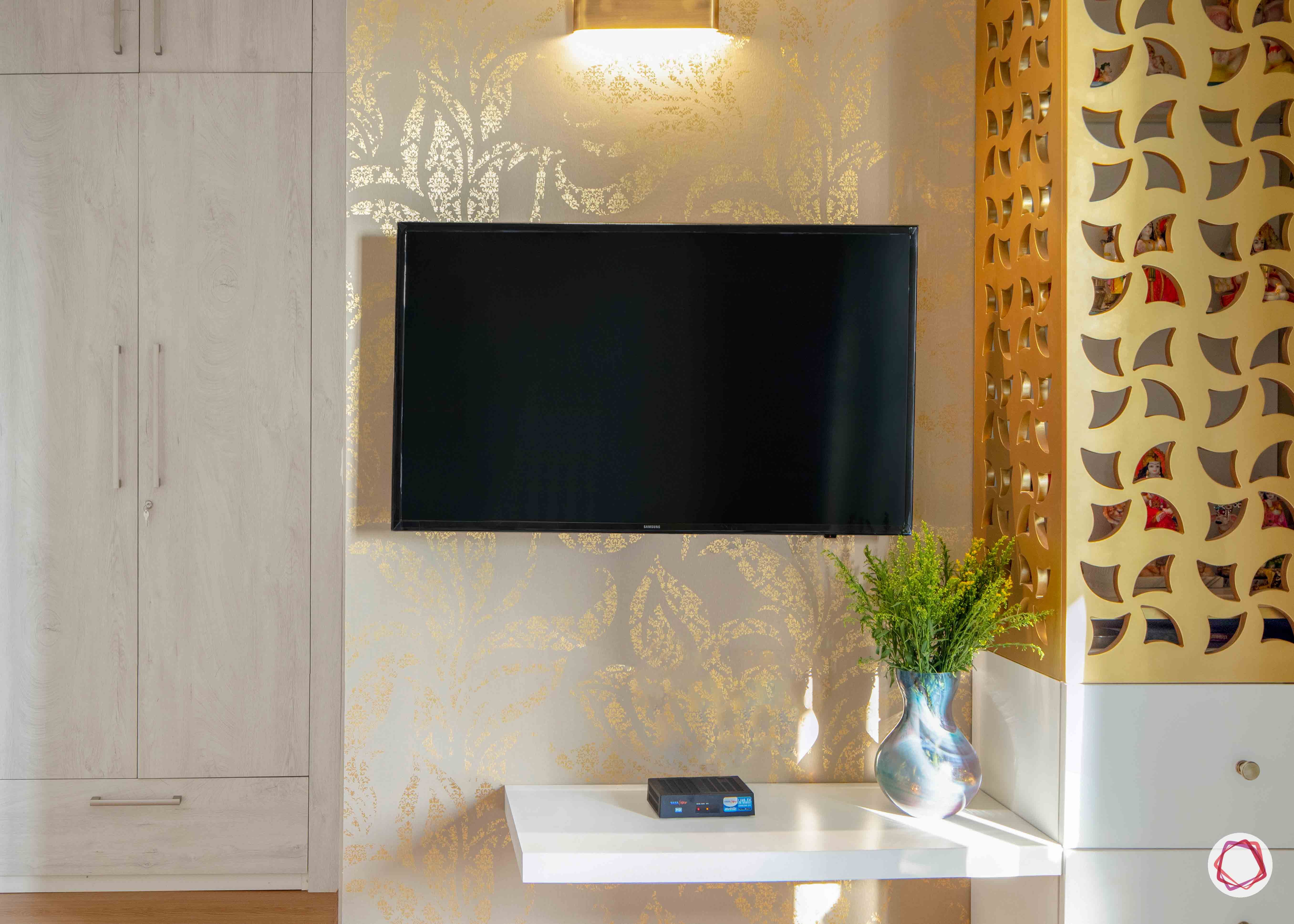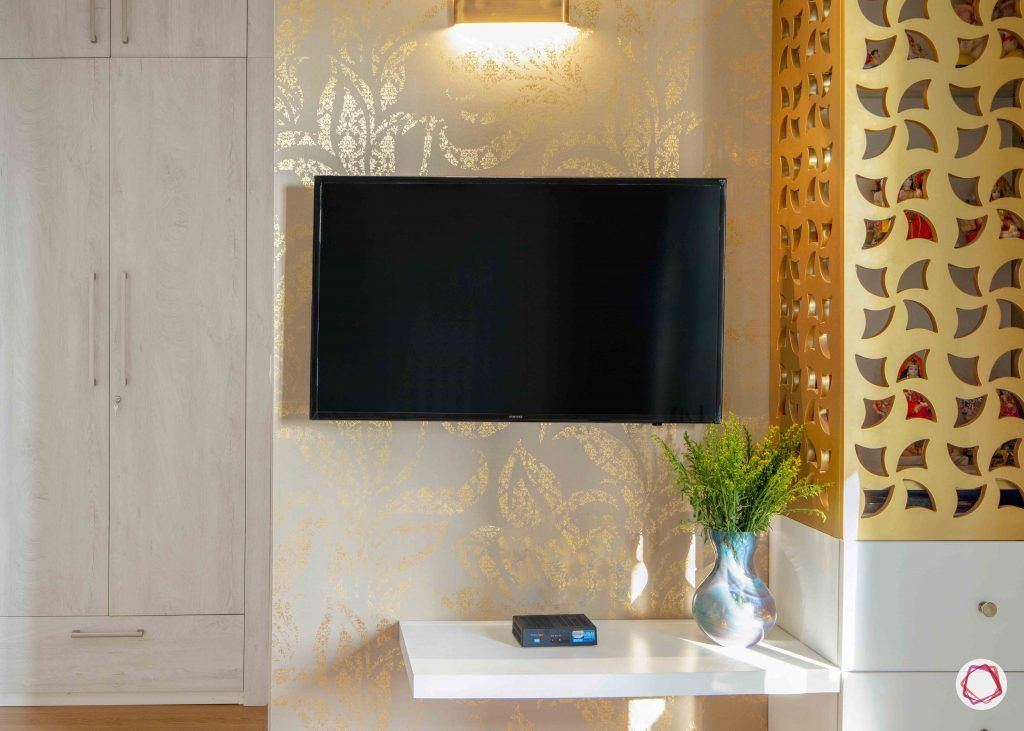 Gold-toned pooja doors make a stylish statement. These look sleek and regal while brightening up your prayer space. This pooja unit has been done up with PU gold paint for the door and paired with white drawers and gold knobs.
Pooja Room Door Designs #4: Deck up with
peek-a-boo doors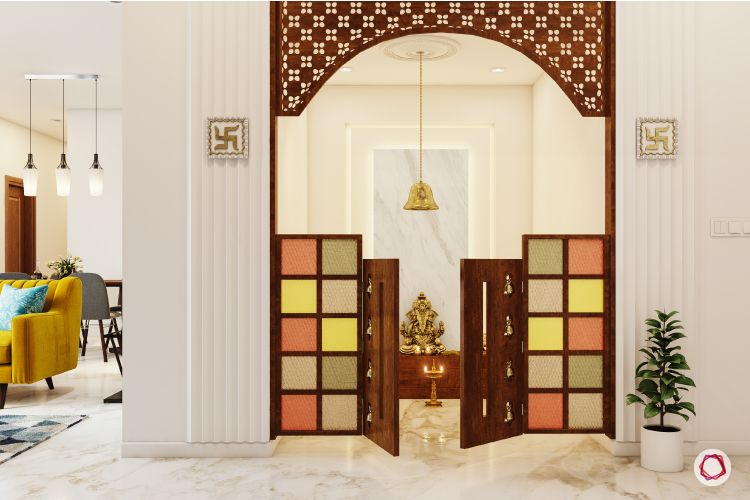 Peek-a-boo doors are a good choice if you have an elaborate pooja room but you don't want it open all the time. This particular door has two parts: a bigger door with colourful glass patches and a smaller wooden door with bells attached to it.
Pooja Room Door Designs #5: Go traditional with carvings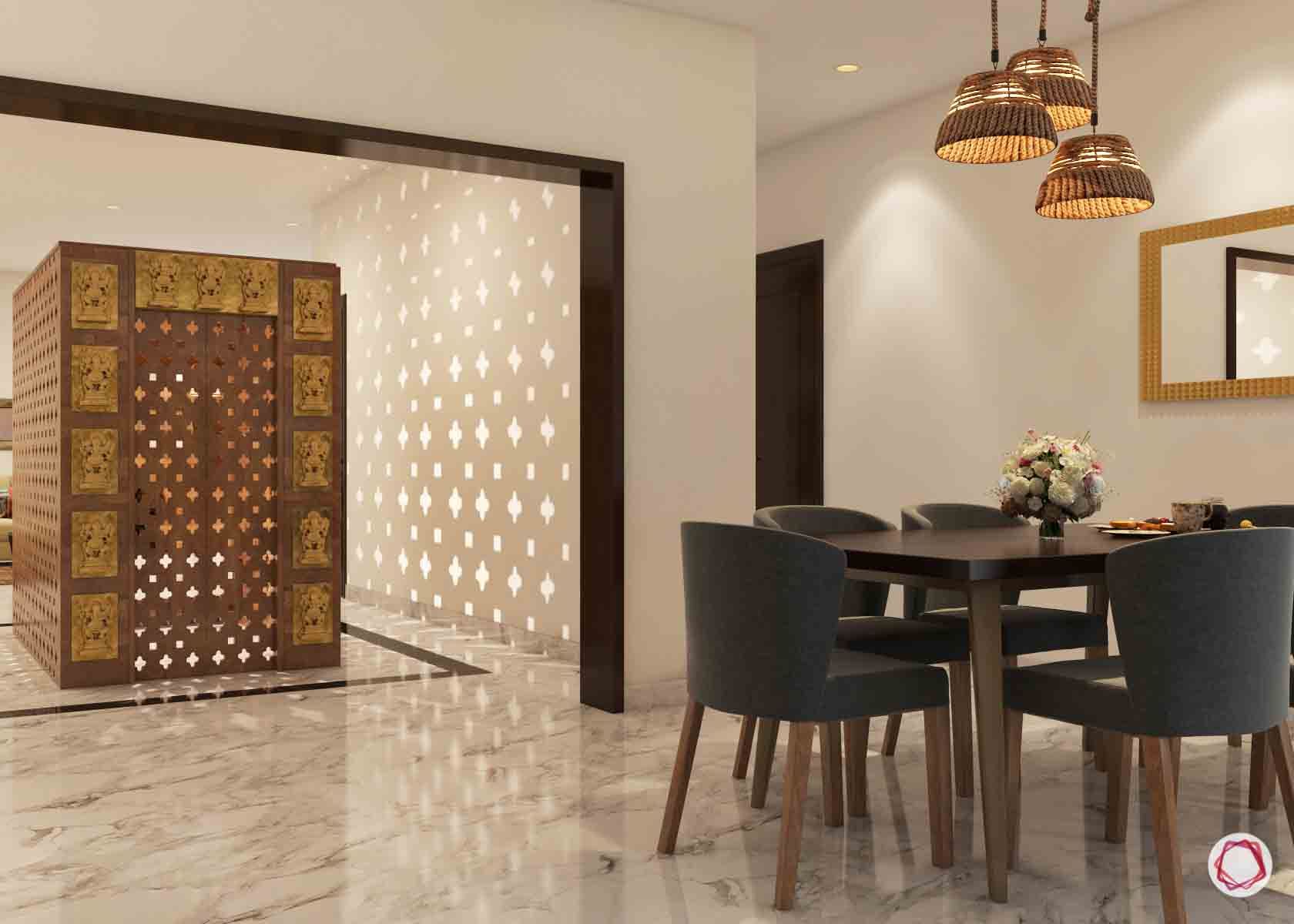 If you really want to make a statement, turn your pooja room into a work of art. Wooden doors with intricate carvings have a traditional charm to it. This particular one has wooden carvings on each side to create an atmosphere of spirituality. Don't the shadows of the carvings look stunning?
Pooja Room Door Designs #6: Turn to folding doors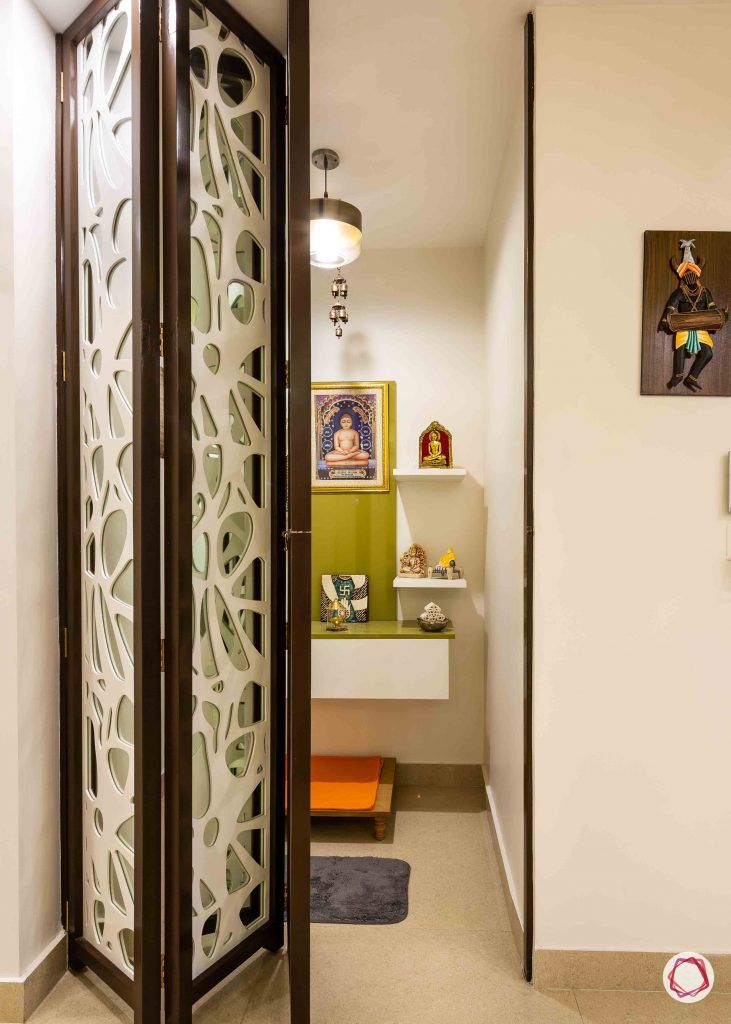 Folding doors make a beautiful feature for compact pooja rooms. While being modern, it also adds an intriguing touch to your space. The above pooja room has an elegant inlay design that can easily be the centre of attention at home.
Pooja Room Door Designs #7: Modern and minimal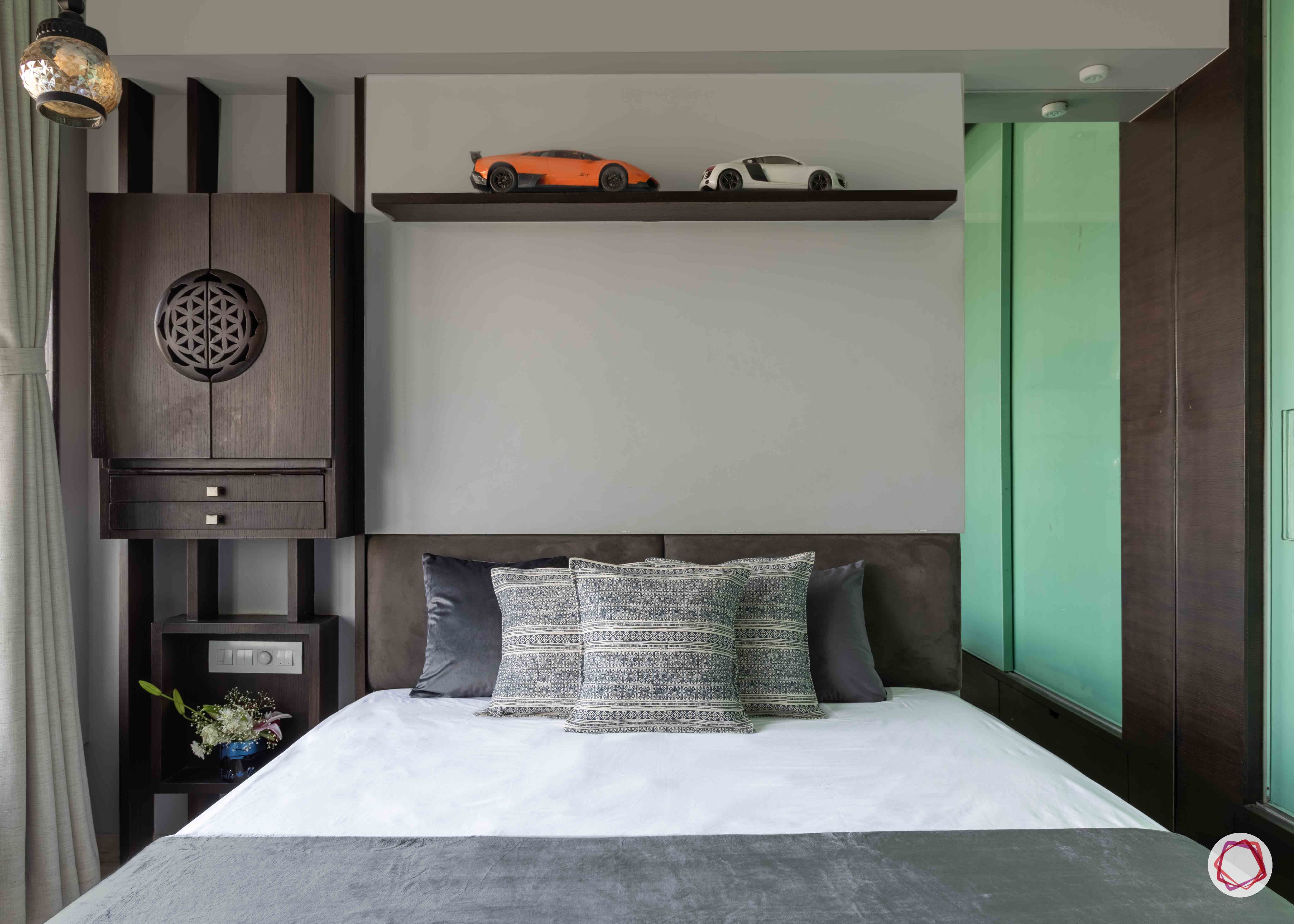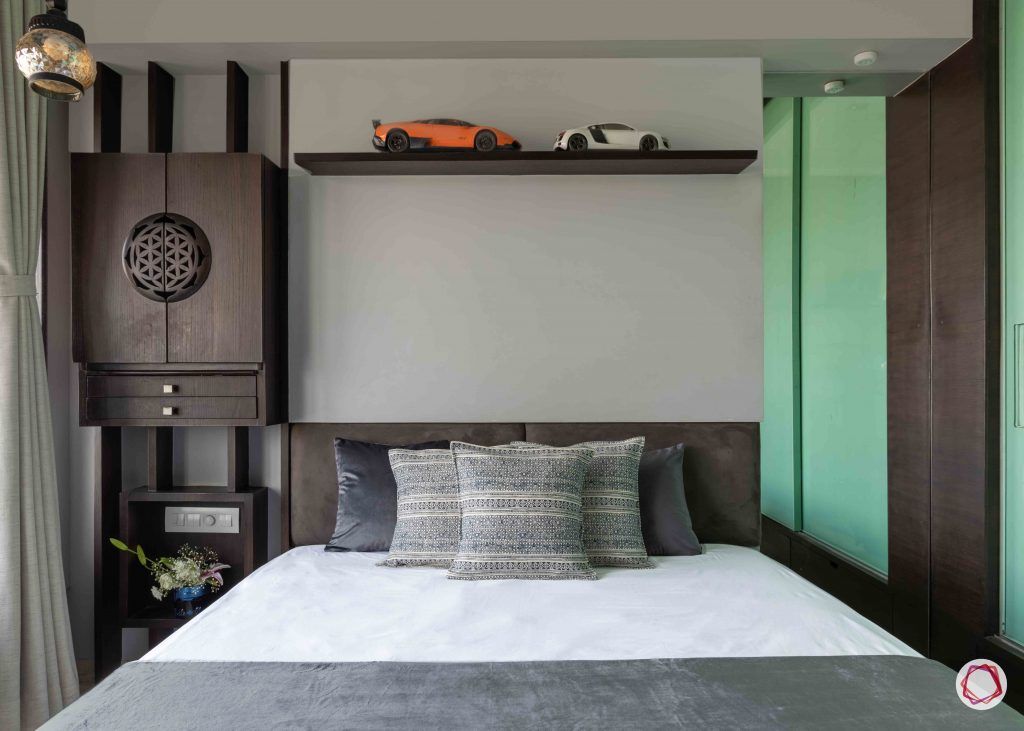 If you want your pooja space concealed and kept personal, consider dark doors with minimal design. While these look modern, it also makes for the perfect private time for your prayers. This particular home features the pooja in the bedroom as per Vastu.
If you enjoyed reading this, take a look at 6 Simple Vastu Tips to Design Your Pooja Room.
Check out pooja room designs:
Send in your comments and suggestions.