When you think of your ideal kitchen, you don't want to describe it as 'small' or 'tiny'. However, considering the population density in our cities today, most homes and apartments have tight spaces. While some kitchens may offer huge space, the rest have a smaller work triangle and just enough storage space for appliances. If your kitchen belongs to the latter category, fear not. We're here to tell you about the best colours for small kitchens that can create the impression of a larger space.
How can simple small kitchen wall colours make the difference, you ask? Well, it's all in the play of light really. If you enhance the amount of light that regulates in your small kitchen, the brighter it will look. Here we have 20 small kitchen paint colours and their combinations that will do the trick for you.
Simple Small Kitchen Wall Colours: All-White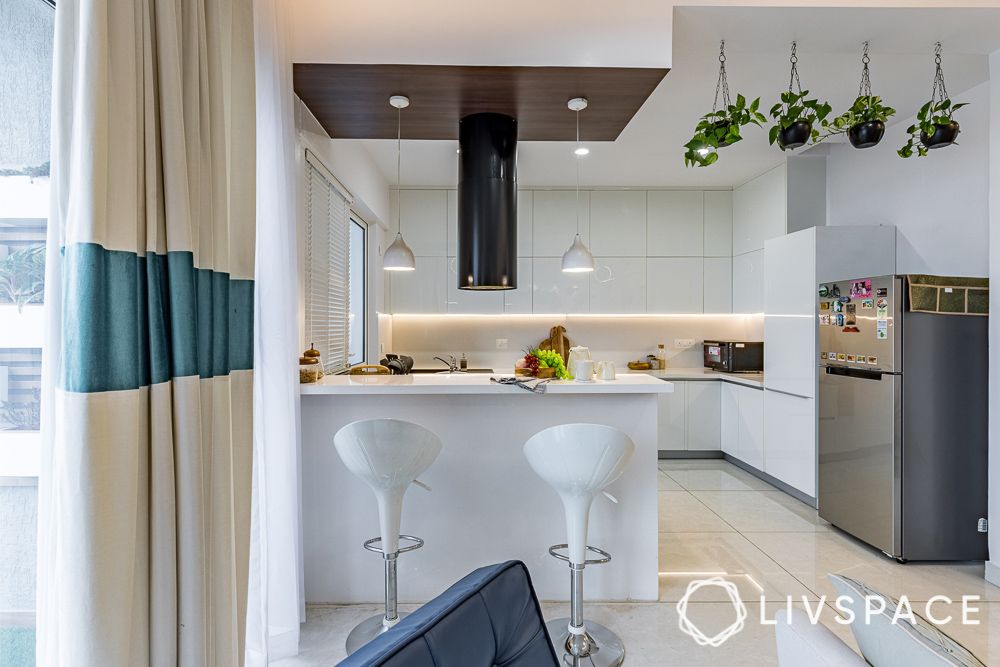 The colour white can be your best friend if you wish to create the illusion of more space with style. Whites reflect maximum light, which is the key to making any space look larger. Hence, one of the best colours for small kitchens. Whites do a good job of not only intensifying the elegance of a space, but also enhancing the area, making the walls recede visually.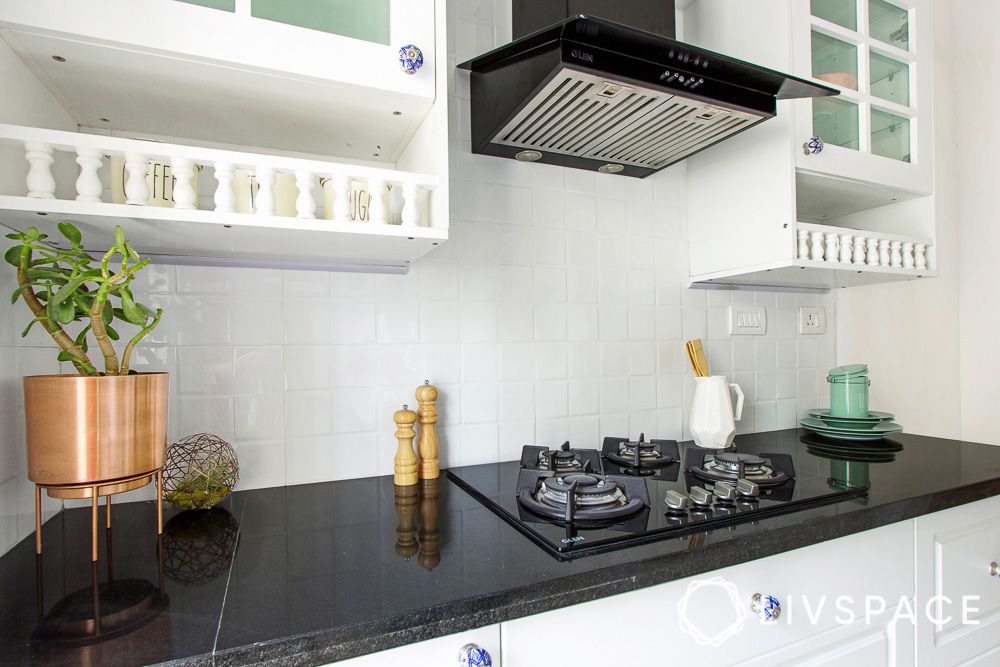 Small Kitchen Paint Colours: Monochromatic Combinations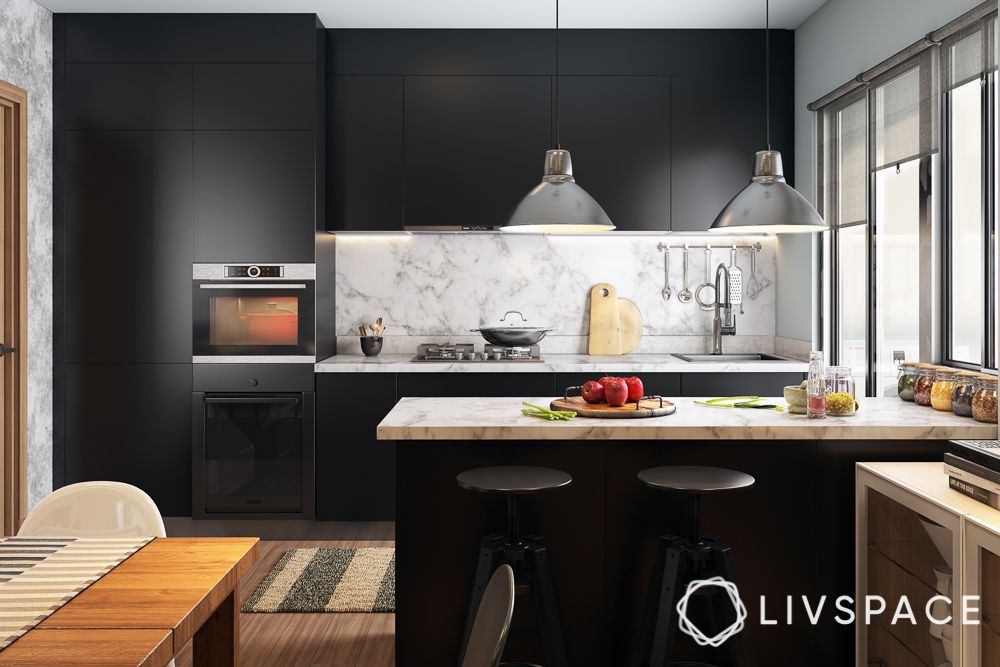 A monochromatic palette is a brilliant unifying element when it comes to small kitchen paint colours. Black, grey and white reduce visual clutter, making smaller spaces look sleek and stylish.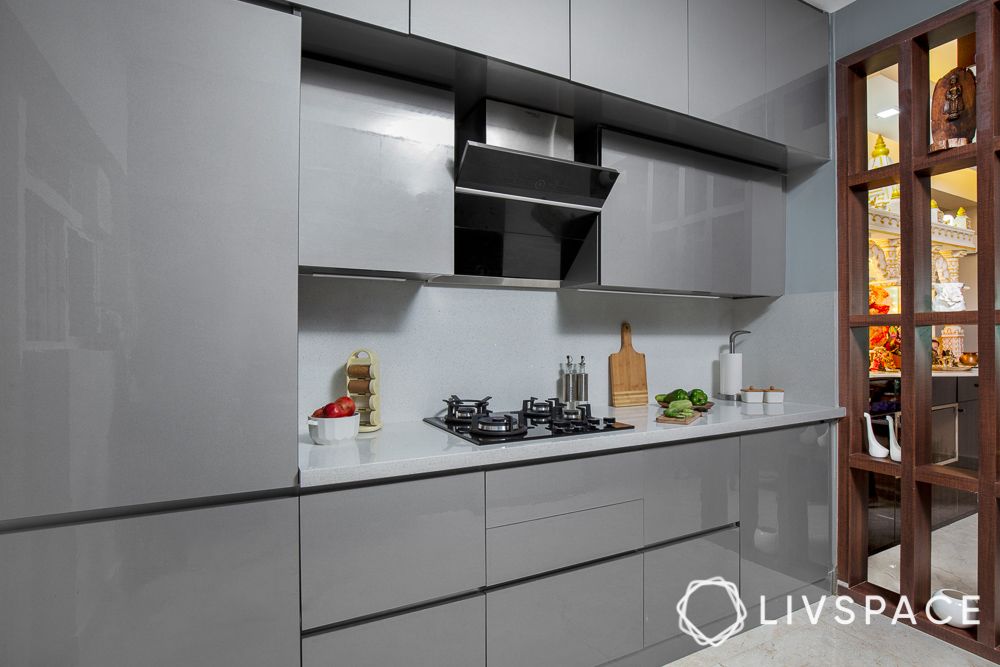 Best Colours for Small Kitchens: Low-Contrast Combinations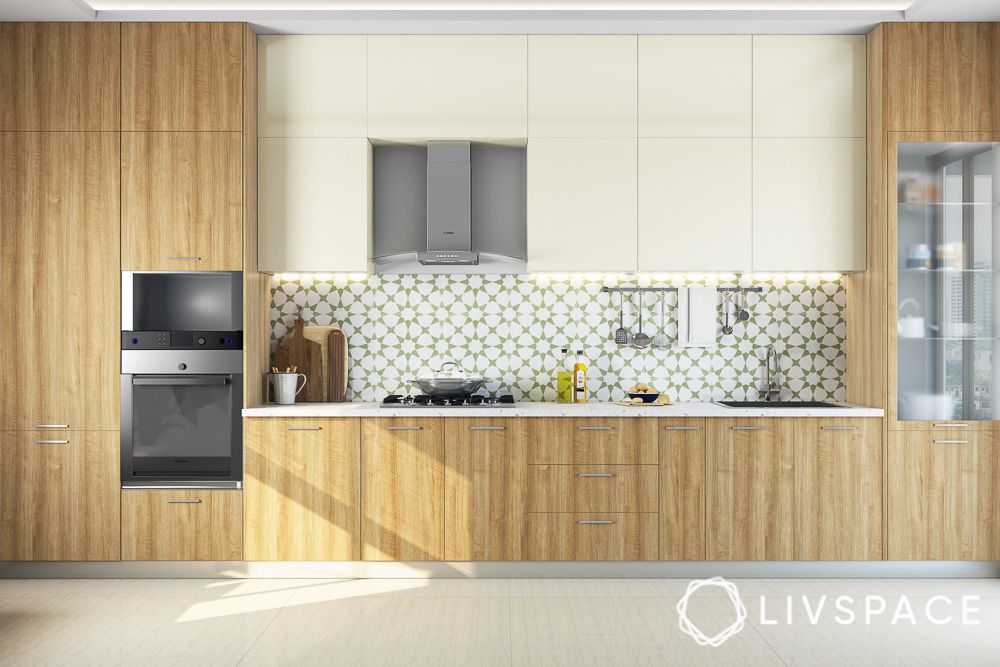 Low-contrast small kitchen colour combinations give the eye a sense of continuity. Make sure the colour of the cabinets, countertop or backsplash differ just a little from each other as this will be soothing and expansive to the eye.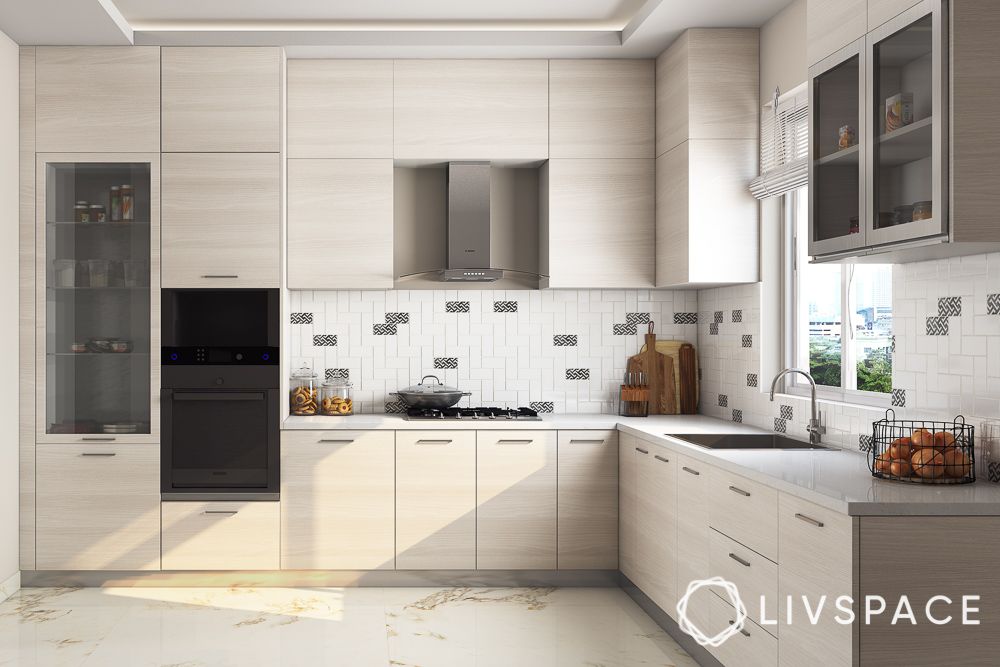 Best Colours for Small Kitchens: High-Contrast Combinations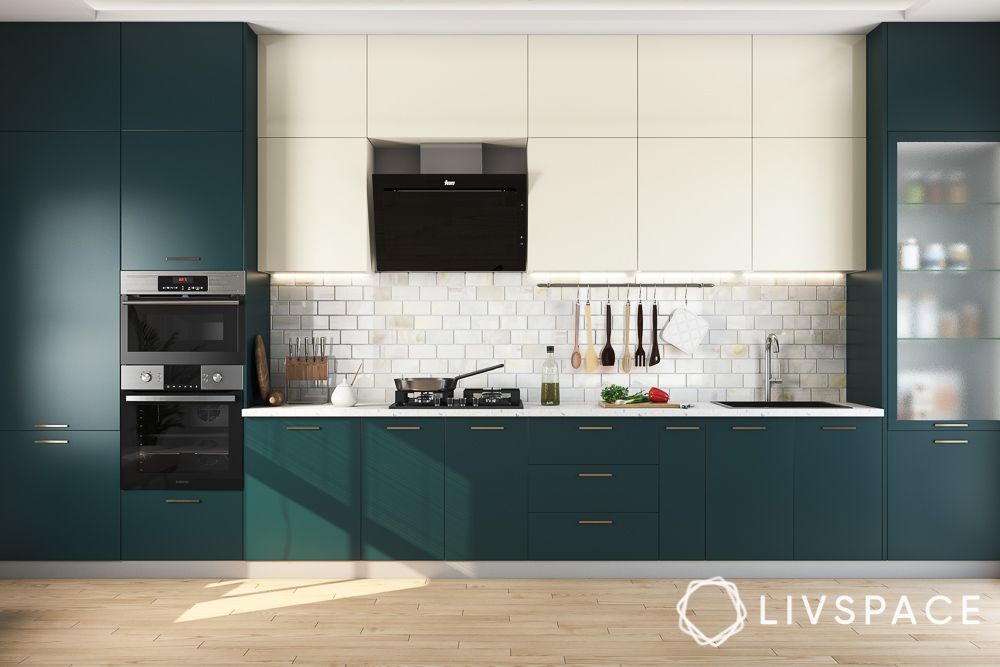 The low-contrast ideas are the best colours for small kitchens that are closed. However, this might not always be true for open kitchens. This is because the light colours might blend too well and wash out the look of your kitchen. In such cases, it is best to use high-contrast colours for small kitchens and let your kitchen enjoy some limelight.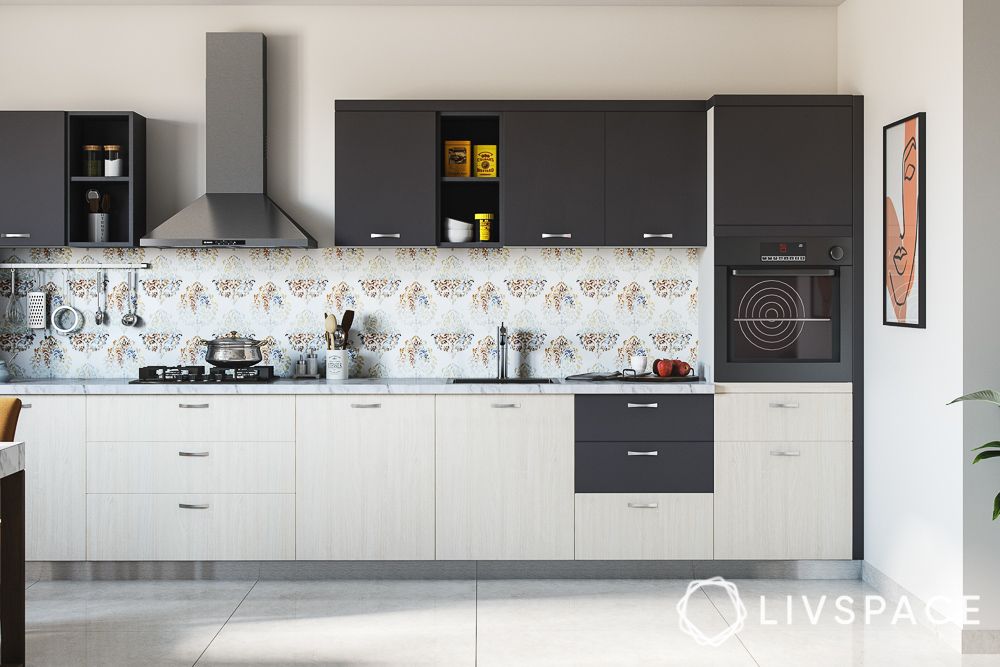 Best Colours for Small Kitchens: Neutrals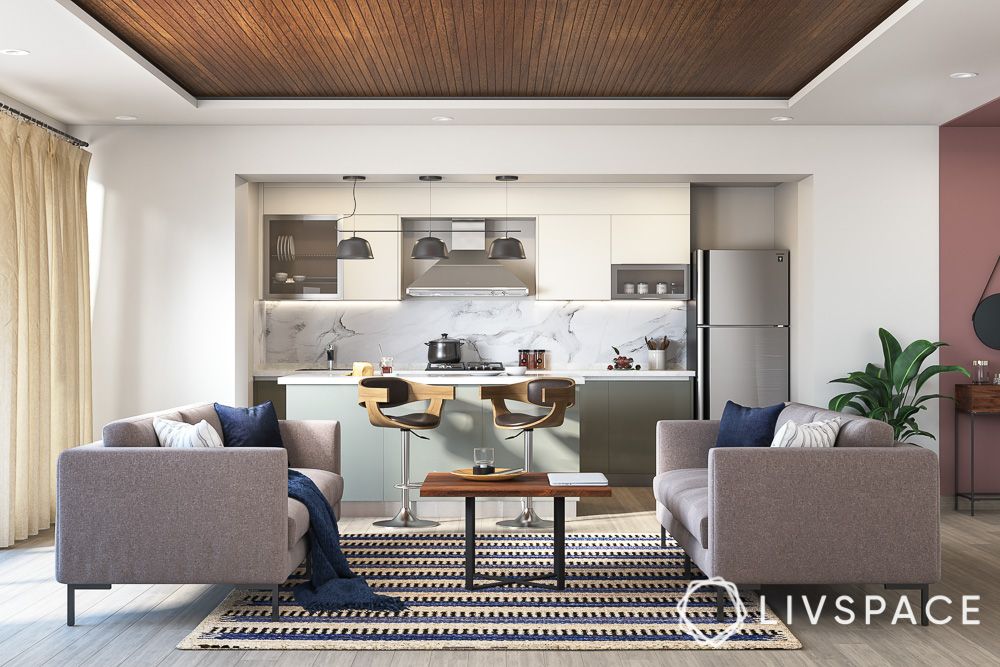 Similar to white, muted or neutral shades are best colours for small kitchens since they reflect more light. We love the selection of colours for the cabinets and backsplashes in this kitchen above. They blend perfectly with the metallic appliances. The use of neutrals relaxes the eye, drawing attention to more aesthetic features of this small kitchen.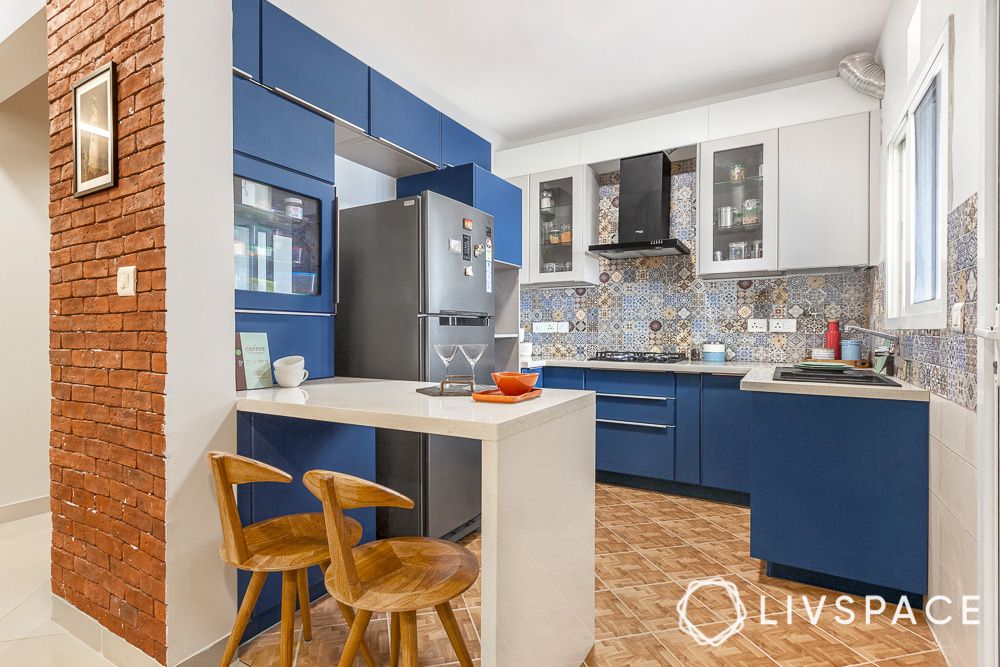 Small Kitchen Paint Colours: Bright Combinations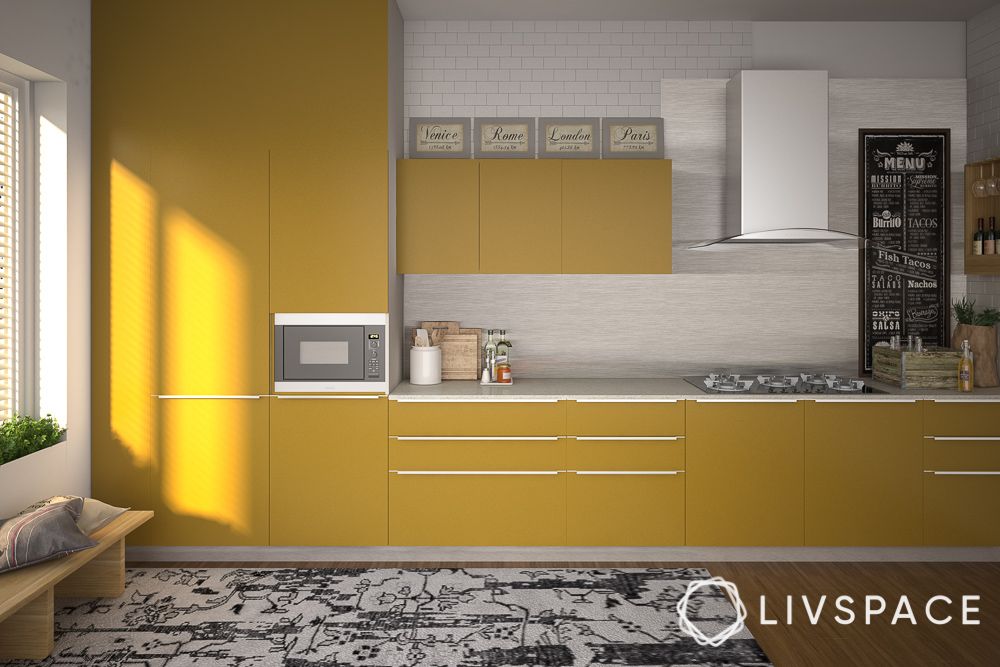 Plain, solid-colour cabinets and stainless steel appliances are shiny elements that reflect more light, sprucing up the place and making it look larger. When paired with vibrant colours like yellow or orange, they can make the smallest of kitchens look bright, beautiful and spacious.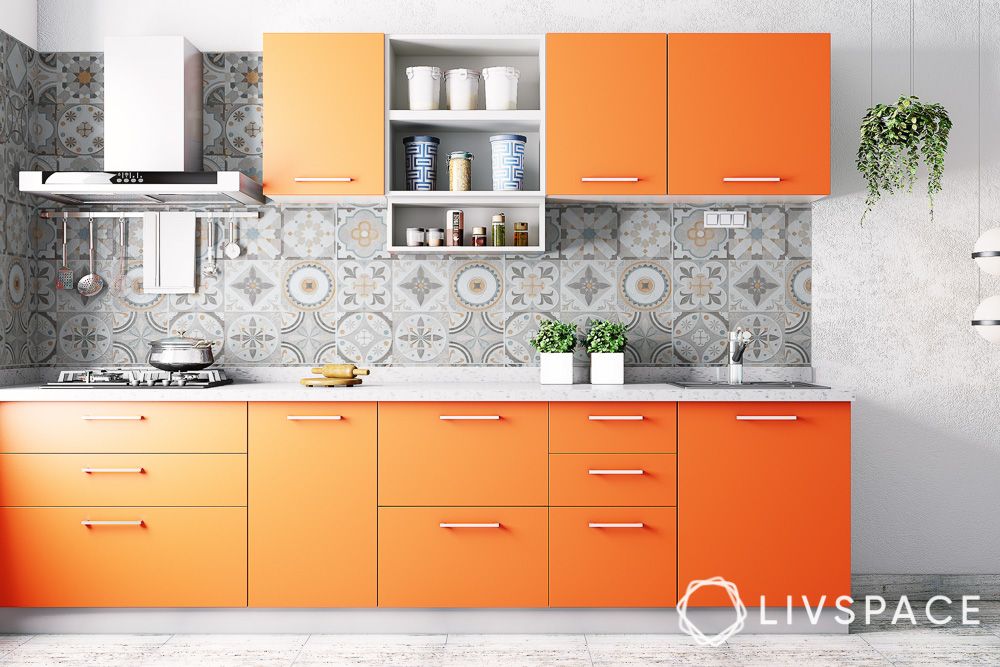 Simple Small Kitchen Wall Colours: Pastel Combinations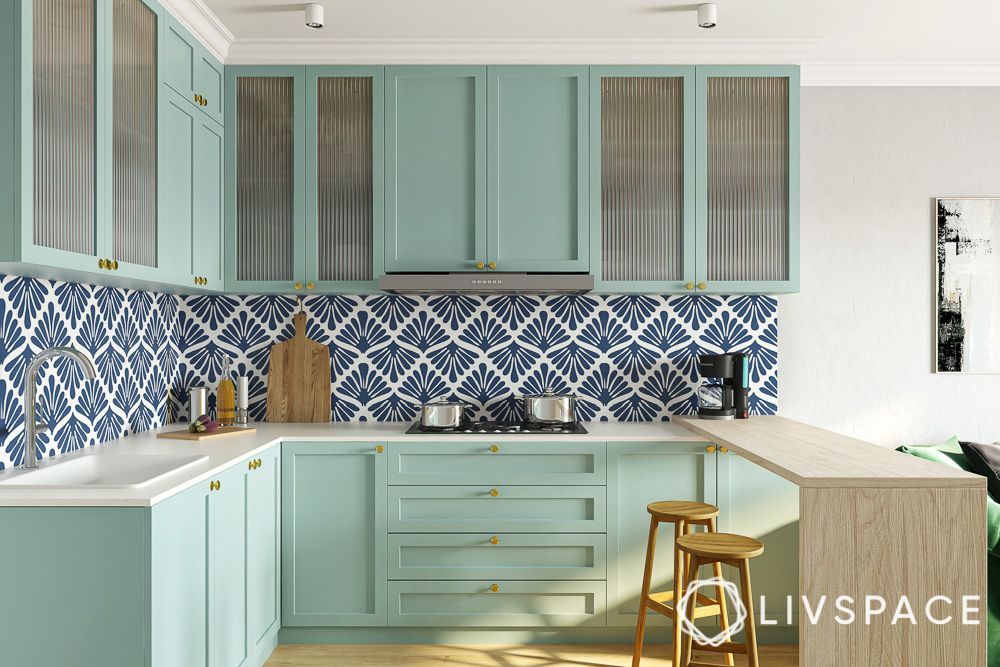 Pastel colour combinations for small kitchens are generally more appealing and hence a safe option. Since the colours used are light, they can only make your kitchen brighter. However, producing a successful colour combination can be tricky as all pastels can sometimes make your small kitchen seem boring. It is best to pair your pastel shade with a bright or dramatic small kitchen paint colour that complements it. You can even use lighting to add more interest in your pastel-colour small kitchen design.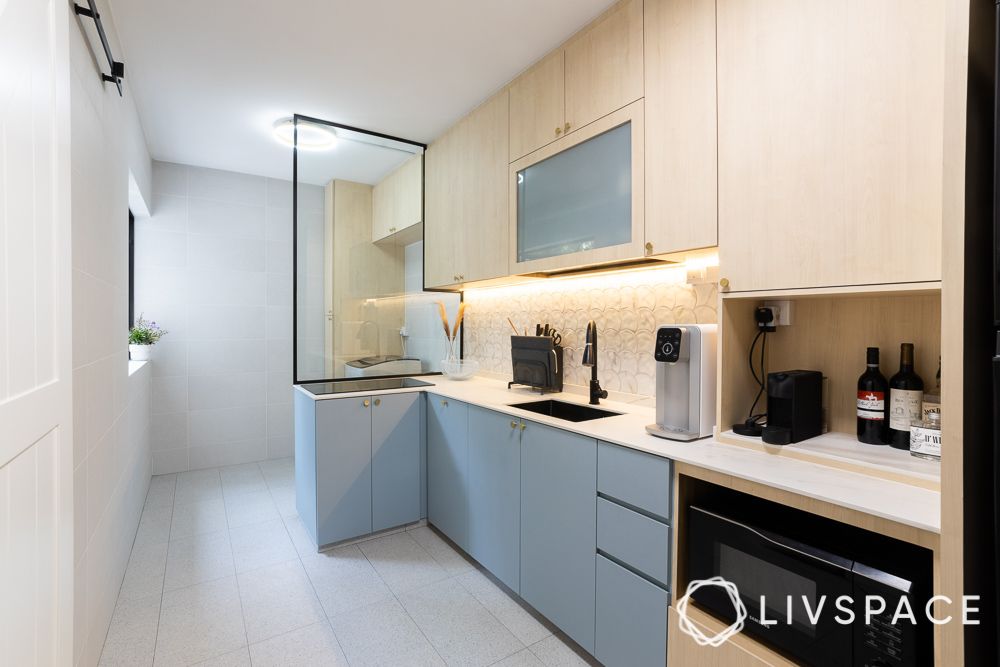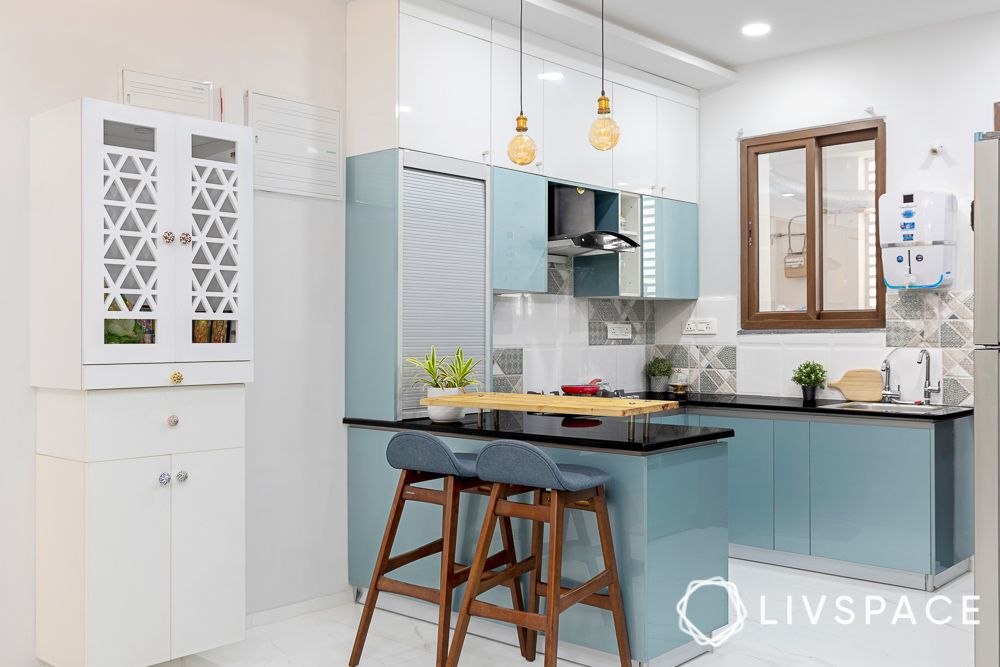 Other Timeless Small Kitchen Paint Colours
Some small kitchen paint colours are timeless. With these colours, your kitchen will never go out of style. Although all the 15 colours shown before this are equally timeless, here are 5 more that are particular favourites among Indian homeowners. You won't be disappointed by these.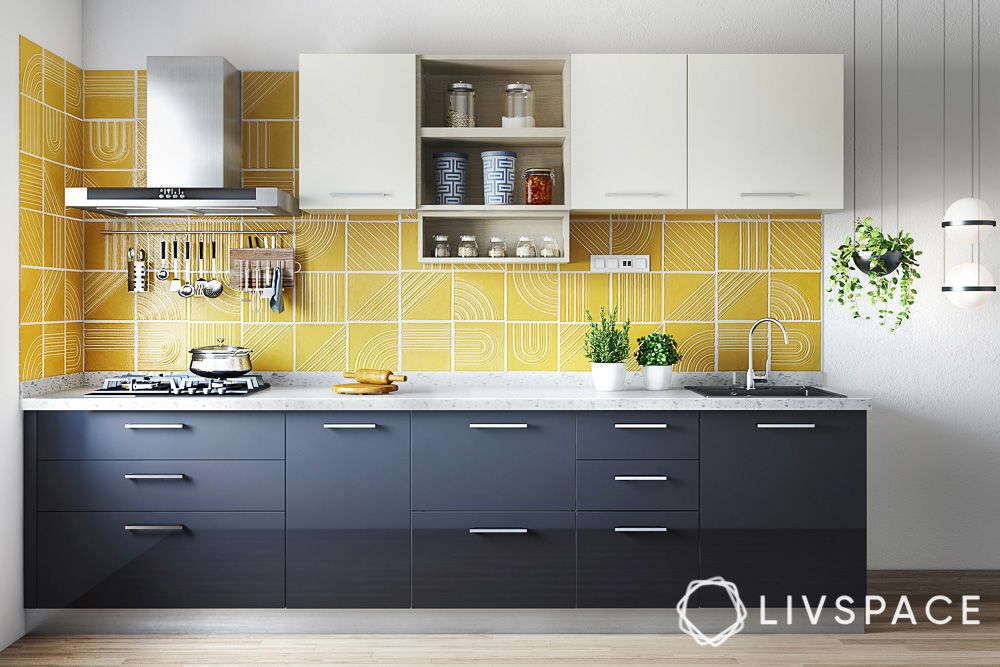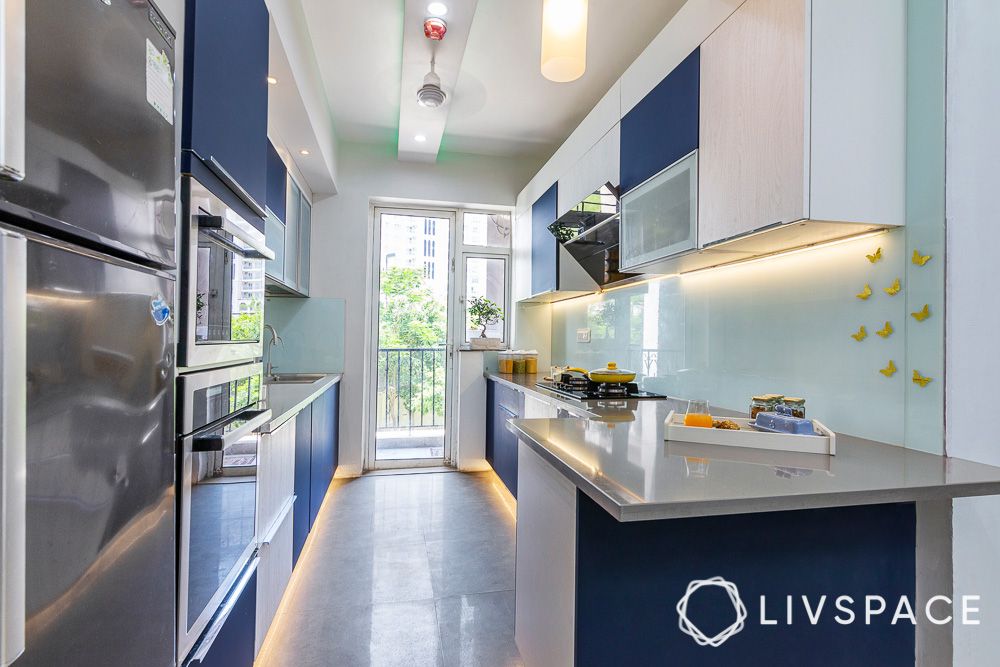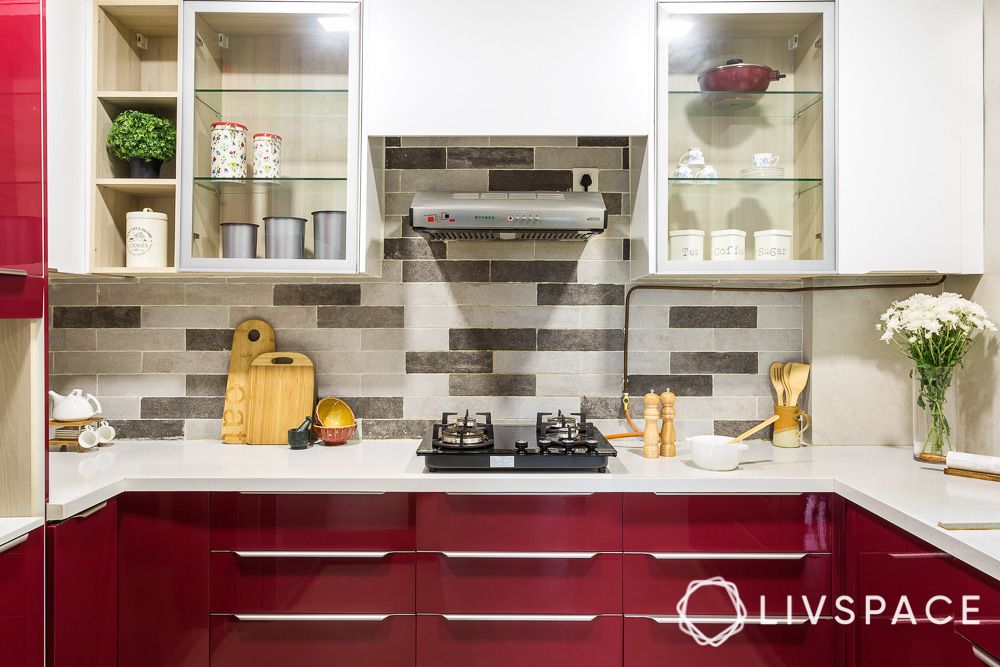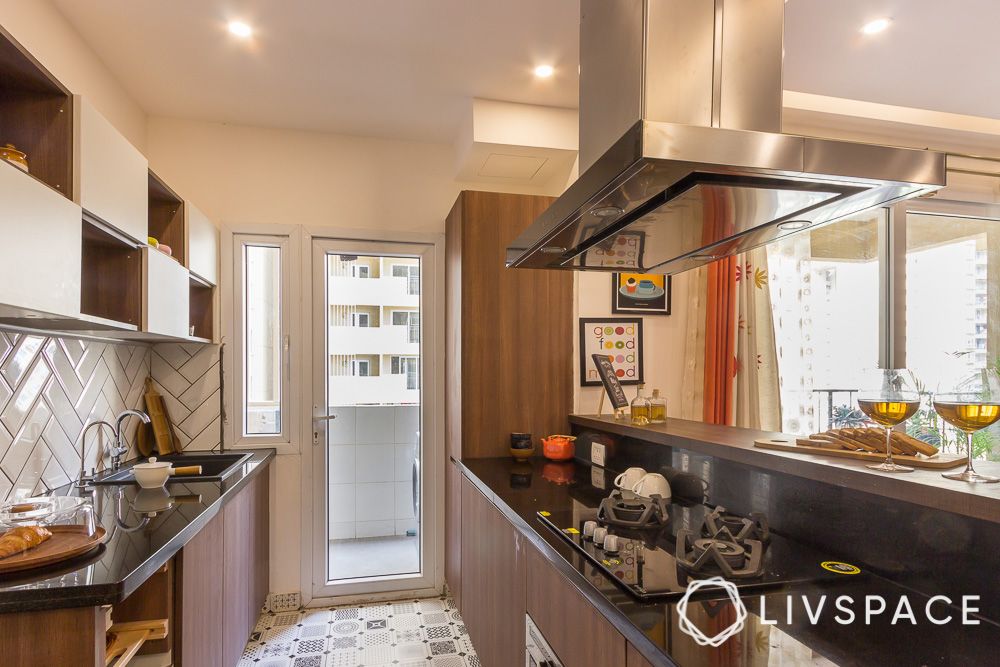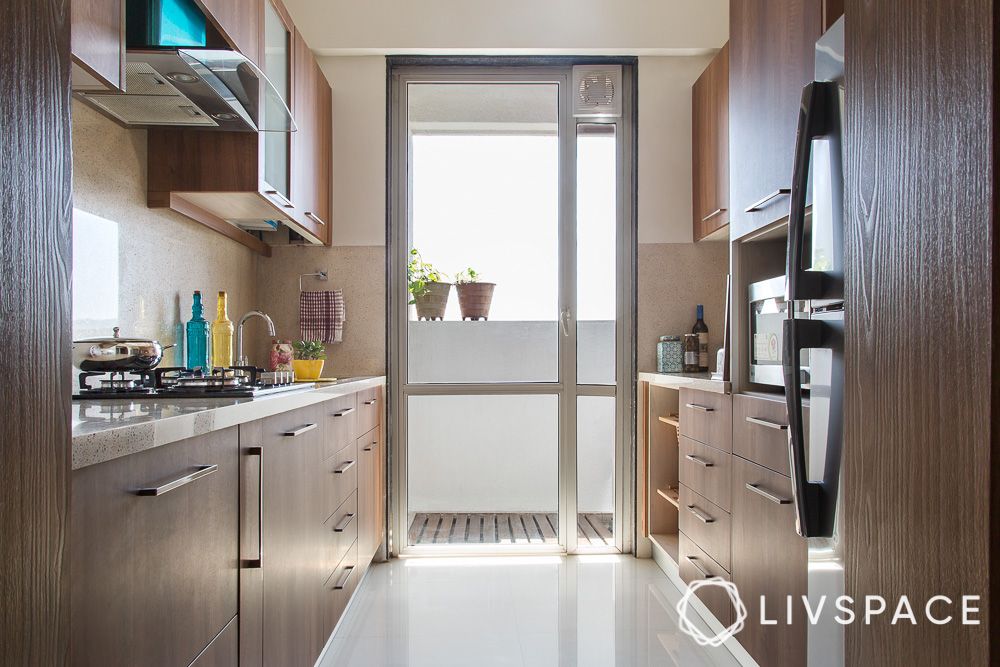 We hope you found our ideas inspiring and are one step closer to choosing your ideal kitchen colours. If you would like to know more about colours and kitchen, read: Top 6 Vastu-Approved Colours to Bring Positivity to Your Kitchen. You may also like to read about the 20 great bedroom colours that work for all room sizes.
How Can Livspace Help You?
We hope you found our ideas useful! If you want beautiful interiors for your home, then look no further. Book an online consultation with Livspace today. 
Send in your comments and suggestions to editor@livspace.com