When you think of your ideal kitchen, you don't want to describe it as  'small' or 'tiny'. However, considering the congestion in our cities today, most homes and apartments have tight spaces. While some kitchens may offer huge space, the rest have a smaller work triangle and just enough storage space for appliances. If your kitchen belongs to the latter category, fear not. We're here to tell you about best colors for small kitchens that can create the impression of a larger space.
White is Right
The colour white can be your best friend if you wish to create the illusion of more space with style. Whites reflect maximum light, which is the key to making any space look larger.  Whites have always done a commendable job at intensifying the elegance of a space, but they also enhance the area making the walls recede visually.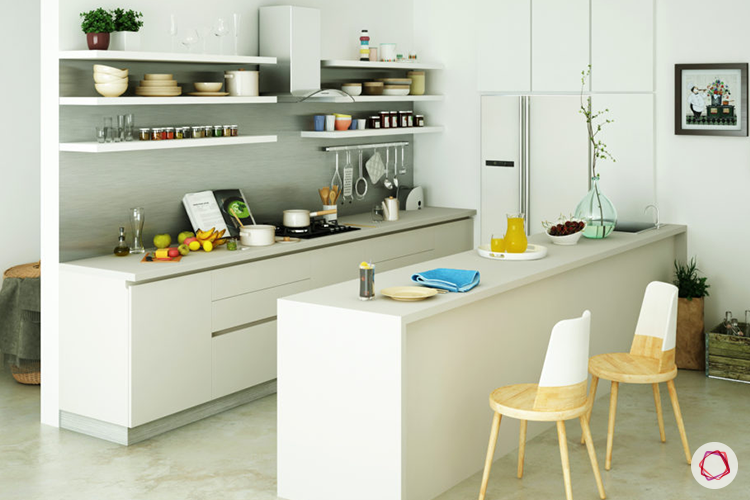 An all-white scheme makes this compact kitchen look crisp and radiant. The uniform colour used on the cabinetry and shelves has created a seamless space.
Monochromatic schemes
A monochromatic palette is a brilliant unifying element that works well in small kitchens. Black and white reduce visual clutter, making smaller spaces look sleek and stylish.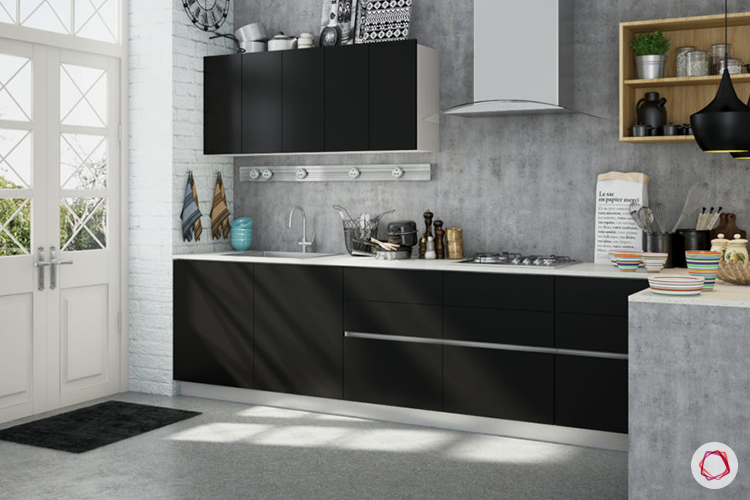 Black and white cabinets and subtle grey accents result in a streamlined look in this small kitchen.
Low contrast schemes
Low contrast colour schemes give the eye a sense of continuity. Make sure the colour of the cabinets, countertop or backsplash differ just a little from each other as this will be soothing and expansive to the eye.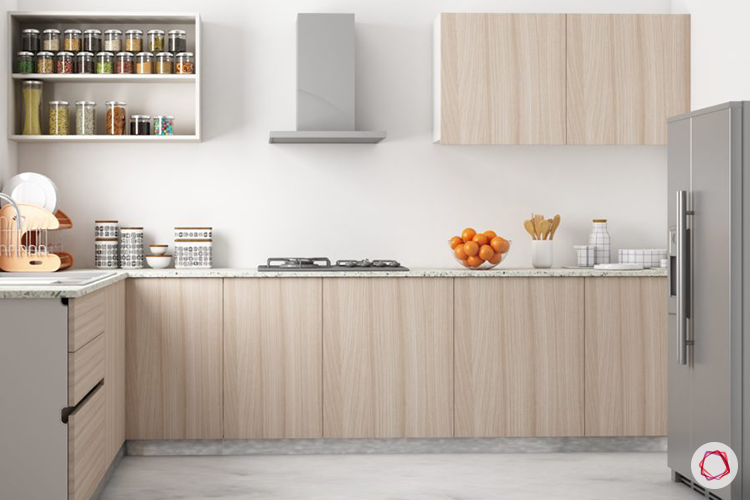 This kitchen is done up in white and accented with light oak cabinets.  The low contrasts result in a seamless look, giving the appearance of more space.
Neutral Schemes
Similar to white, muted or neutral colours are a great choice for small spaces since they reflect more light.Muted colours always reflect more light and sticking to this idea is definitely a safe approach.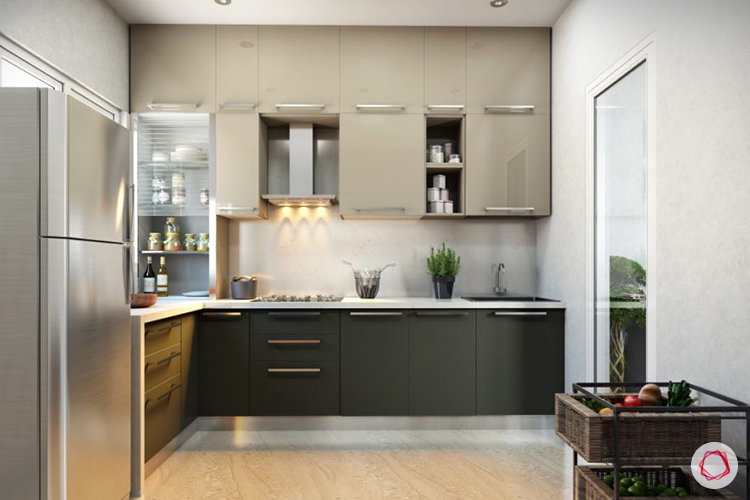 We love the selection of colours for the cabinets and backsplashes in this kitchen – they blend perfectly with the metallic appliances. The use of neutrals relaxes the eye, drawing attention to more aesthetic features of this small kitchen.
Bright colours in glossy finishes
Glossy cabinets and stainless steel appliances are shiny elements that reflect more light, sprucing up the place and making it look larger. When paired with vibrant colours like yellow or red, they can make the smallest of kitchens look bright, beautiful and spacious.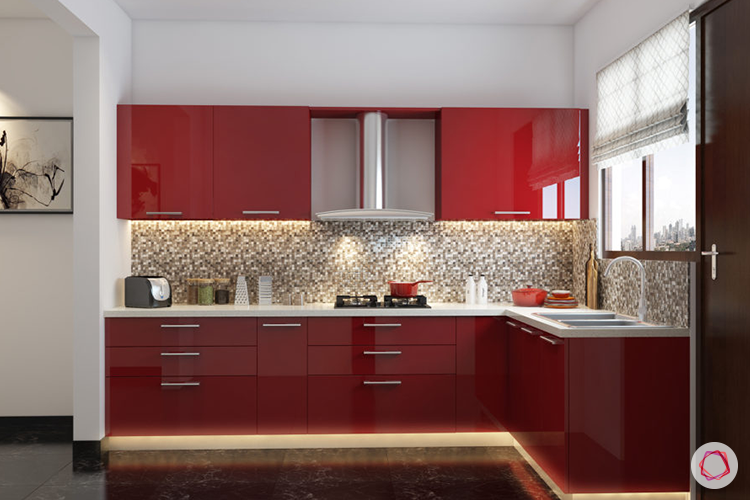 Chase away your small kitchen woes with these smart and stylish colour schemes!