Store rooms, often overlooked and underestimated, play a pivotal role in maintaining an organised and accessible living space. While they may not receive the same design attention as other areas of your home, their significance in safeguarding and arranging your belongings cannot be overstated.
However, the right store room ideas can elevate both the functionality and visual appeal of these spaces. Here are some innovative store room designs to consider.
1. Kitchen Store Room Design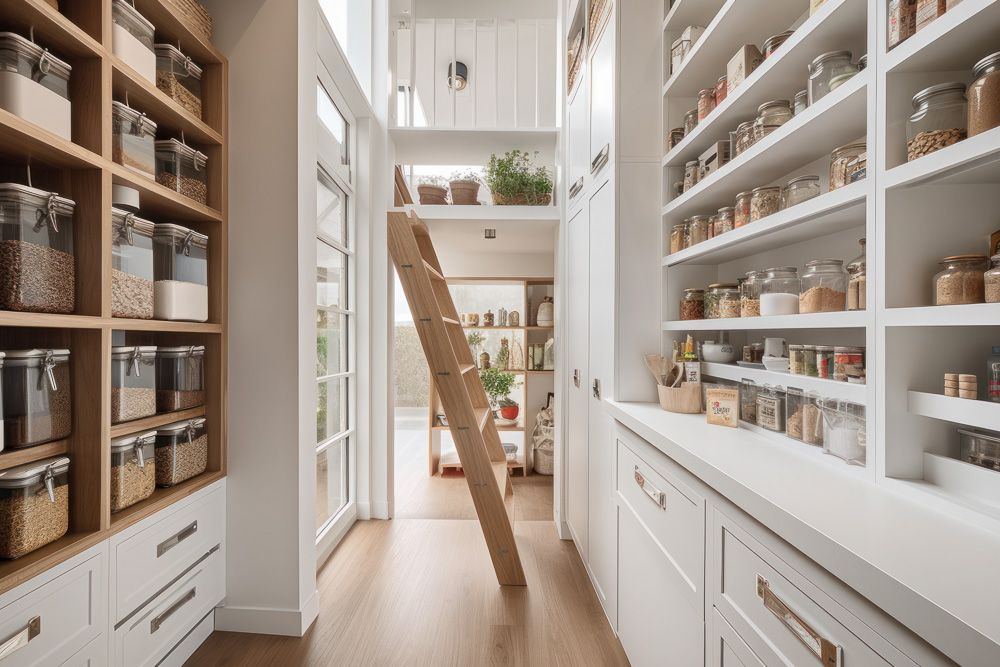 Kitchen store room design (read: a pantry unit) is designed with efficient storage in mind. In fact, it features adjustable shelving units, pull-out drawers, and clear containers for easy visibility of items. Also, you can customise it according to your needs.
2. Multipurpose Utility Room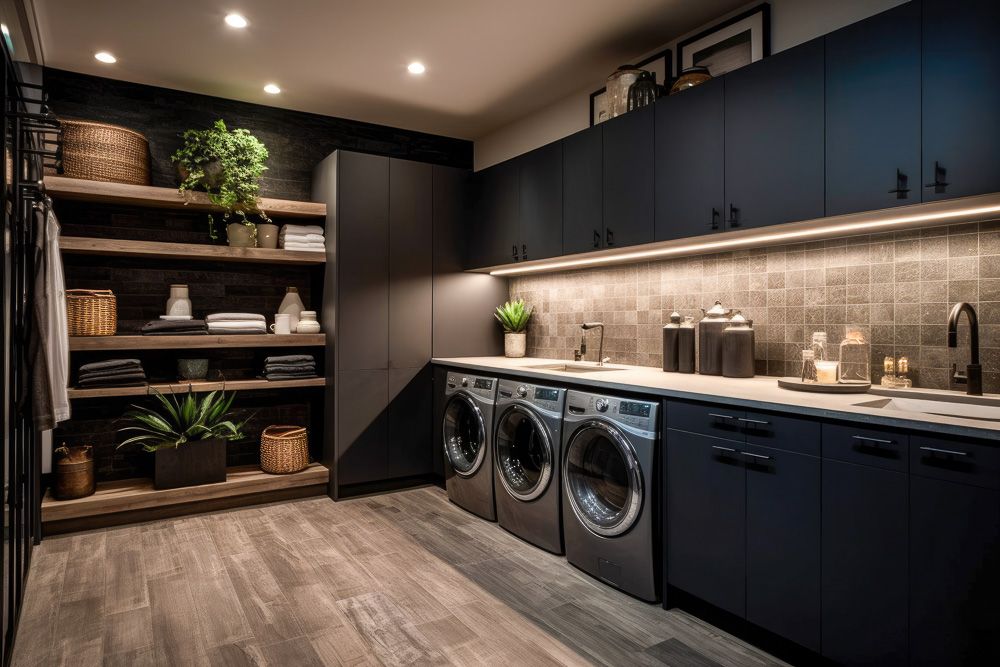 This store room serves multiple functions beyond storage. It might house a washer and a dryer, cleaning supplies, gardening tools, and other household items. So to maximise space, the design includes wall-mounted shelves, hanging racks, and hooks. In fact, you can also add a foldable ironing station or a small workstation for crafts.
Also Read: Kitchen Trolley Design Ideas: 10 Trendy Kitchen Trolley Designs for Your Kitchen
3. Home Office Store Room Design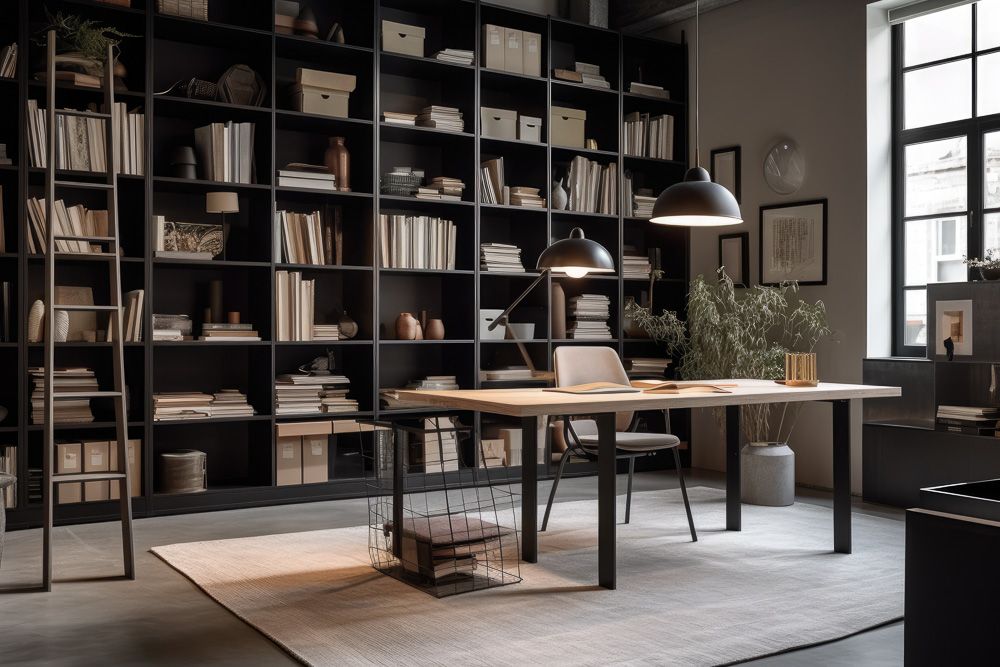 For those who have a home office, a store room can be useful for office supplies, files and equipment.
This can also be useful to book collectors. That's because this store room design comes with classic library aesthetics and features ladders, wooden shelves, leather-bound chairs and vintage lighting. Moreover, temperature and humidity control are essential to preserve the books.
4. A Craft or Hobby Store Room Design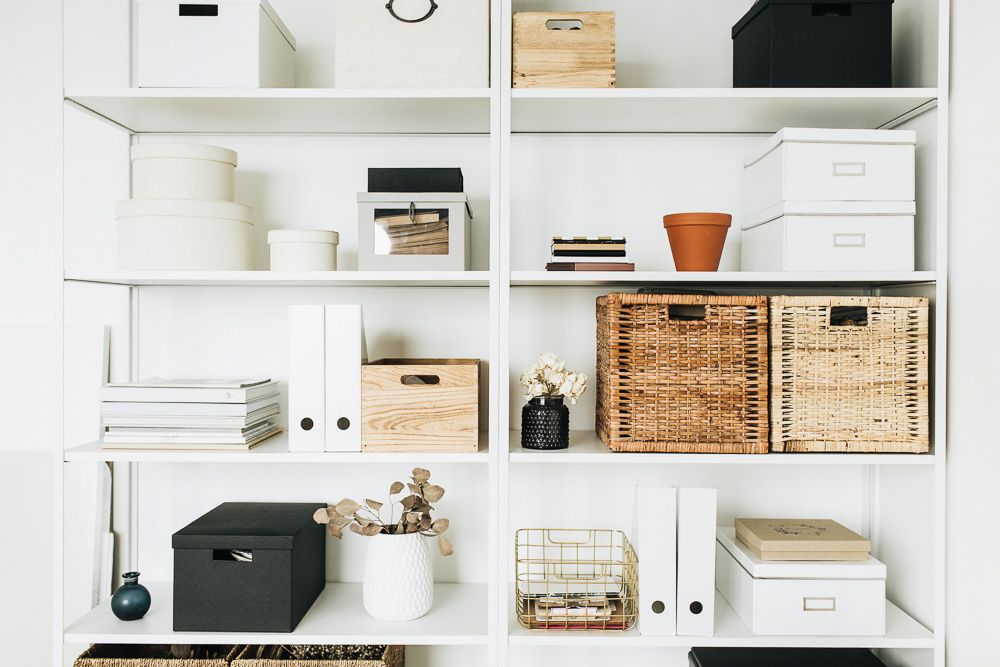 A craft or hobby store room is designed to store materials and tools related to creative activities. In fact, it could have specialised storage for art supplies, fabrics, sewing machines, and other crafting items.
Also Read: 10 Creative and Affordable Tips to Help You Decorate Your Home ft. the Livspace Store
5. A Linen Store Room Idea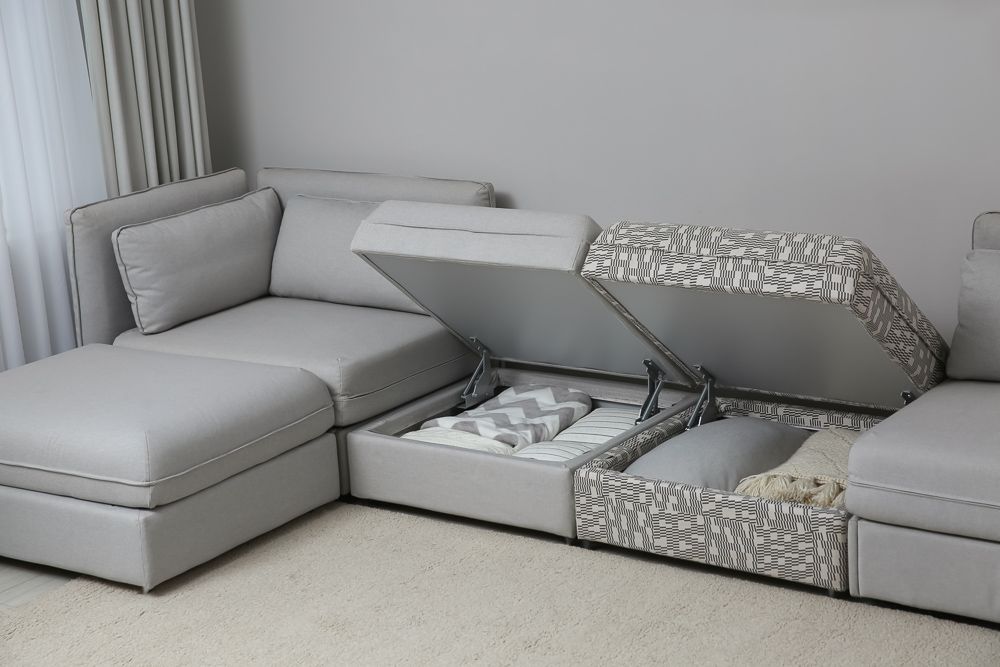 A linen store room is used to store bed linens, towels, blankets, and other fabric-related items. It might include shelves, hooks, and storage bins for neatly arranging and protecting these items.
While modern houses suffer from scarcity of space, you can use modular furniture to store linen items. Or, you can add seating options in your small store room design to make the room multipurpose.
How Can Livspace Help You?
Our designers have experience in creating unique and stunning homes
We have delivered over 50,000+ happy homes
Our 146 quality checks ensure high-quality and durable materials
Book an online consultation with Livspace to start designing your home today.