Wardrobes store more than just clothes; it can hold a world of things if you equip it with just the right wardrobe accessories which are becoming very popular now. Our in-house wardrobe and storage expert, Megha Arora tells us which accessories will make your life easier. Read on to find out everything!
Wardrobe Accessories #1: Pull-out Drawers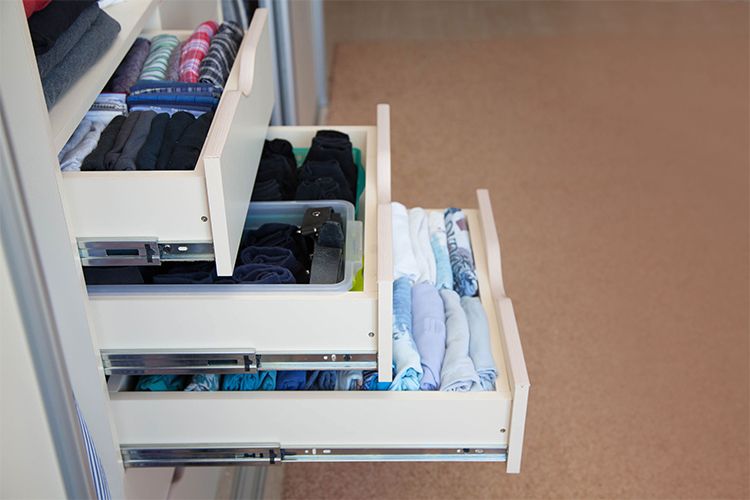 When you have limited space and few shelves in your wardrobe, pull-out drawers are your go-to option! As obvious as it might sound, these sleek soft close drawers can be installed easily and make your wardrobe more storage-friendly.
Wardrobe Accessories #2: Multifunctional Pull-out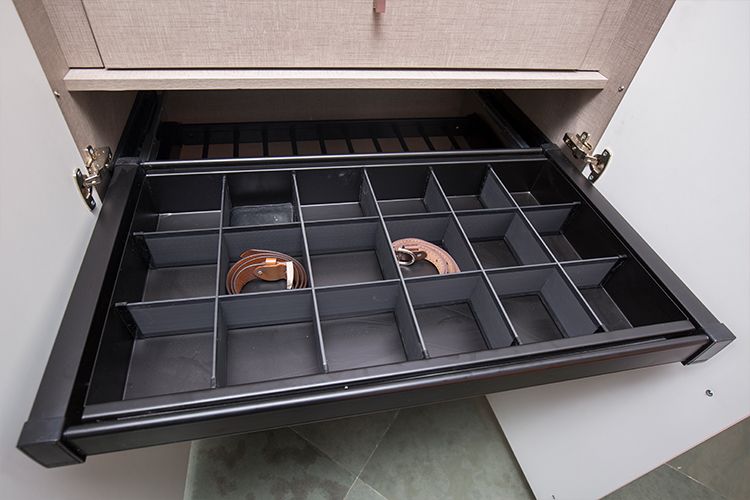 There's nothing like enough shoes for a woman and enough ties and belts for a man. For all the suave dressers out there, this multi-functional pull-out drawer with inserts makes space for all your belts and other tiny essentials!
Wardrobe Accessories #3: Pull-out Shoe Racks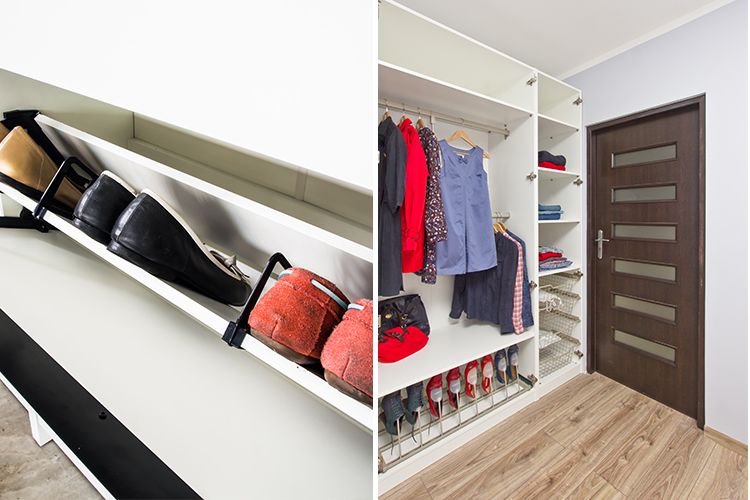 Yes, ladies, you can now store all your shoes without having to worry about them occupying a lot of space around your home. Our expert, Megha Arora, says that shoe racks are a hot accessory since it hides all the clutter and looks sleek. So, now you can have all your shoes in one place!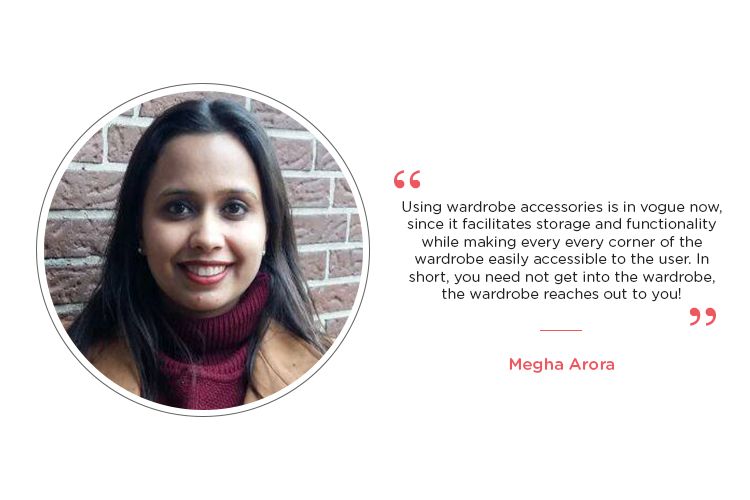 Wardrobe Accessories #4: Trouser Holder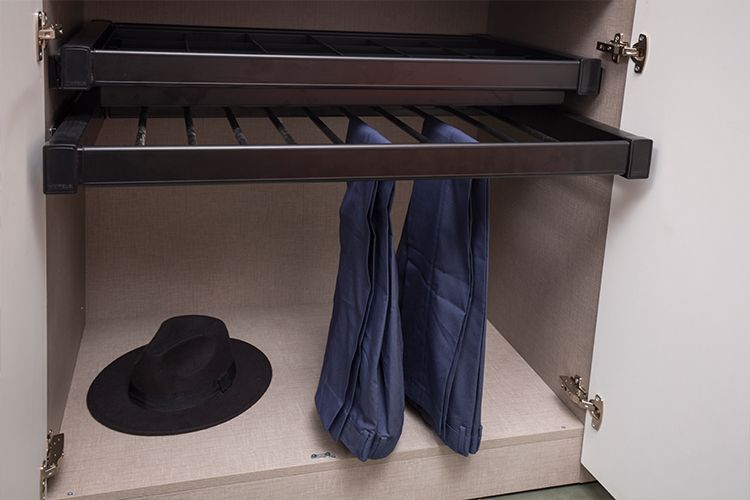 How many times do you run late to office without having enough time to iron your trousers? This neat trouser pull-out for wardrobes is made just for every person who loves his trousers creaseless and easily accessible. Now you can match your shirts and pick out trousers in a jiffy!
Wardrobe Accessories #5: Laundry Bag Pull-out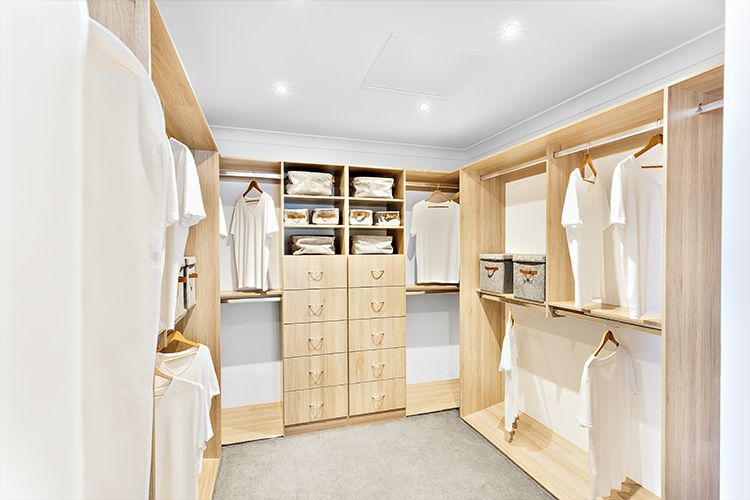 We have all encountered the problem of throwing dirty linen into a laundry basket or in a corner of the house, which looks downright ugly! Accessorise your wardrobes with these soft close laundry basket and stow your laundry in them.
Wardrobe Accessories #6: Pull-out Hangers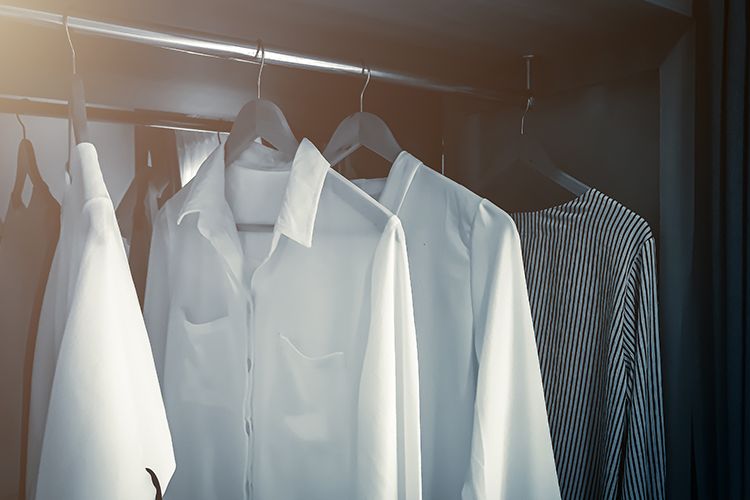 Wardrobes are generally fitted with rods right on top to hang all your sarees, shirts and the like. But what if you're a tad bit shorter and you cannot reach the top? Well, in such cases, pull-out hangers come handy. Simply pull it down with a lever and you are sorted! No stretching or tugging required.
The next time you're thinking about getting wardrobes for your home, consider these wardrobe accessories to make every inch count. These are the top accessories that our experts suggest, over others. Analyse your needs and accessorise accordingly!
If you're looking for contemporary wardrobe designs, go here!
(Megha Arora is a Category Manager at Livspace and an expert in kitchen and wardrobes with exemplary knowledge about storage systems. A lively person who loves reading and enjoys unwinding with good music, Megha showcases great understanding of her area of expertise.)
— editor@livspace.com