When it comes to picking bathroom colours, white is always the go-to classic. However, it's hardly groundbreaking. There's so much more colour you can incorporate in your bathroom's interiors! Here are some riveting colours you can use in your bathroom to add a pop of much-needed freshness and move away from the humdrum white palette.
Unique Bathroom Colours #1: Black
A dark setting

A rustic black sink
What spells 'dramatic' better than a sharp black? While incorporating a dark colour in a small space seems to go against all interior rulebooks, it never fails to create a bold statement. For a graphic look, pair black with white or neutral sanitary ware. You can top it off with silver of gold-accented hardware and light fittings. Or even with dark hues for the ultimate rustic look.
Unique Bathroom Colours #2: Blue-grey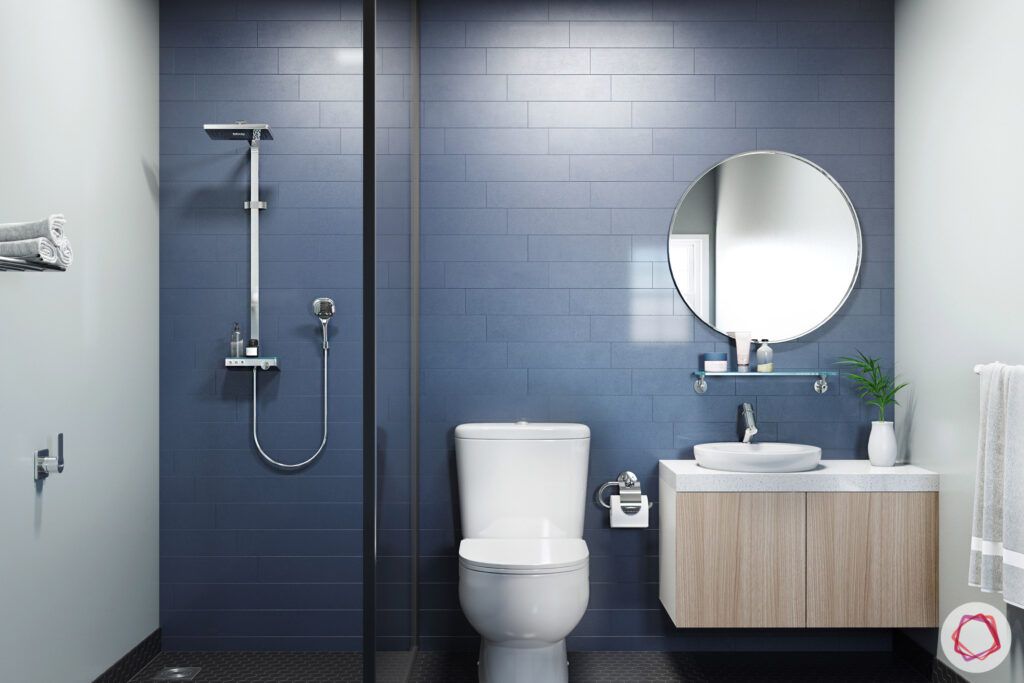 Blue is bright and grey austere. Blue-grey meets the two in the middle and gives off a serene vibe, perfect for the quiet retreat in a bustling household. The colour has depth and pairs well with stark white sanitary ware and black or metallic accents in the form of lights and faucets. To extend the effect of the colour, consider painting the ceiling in the same shade.
Unique Bathroom Colours #3: Mint Green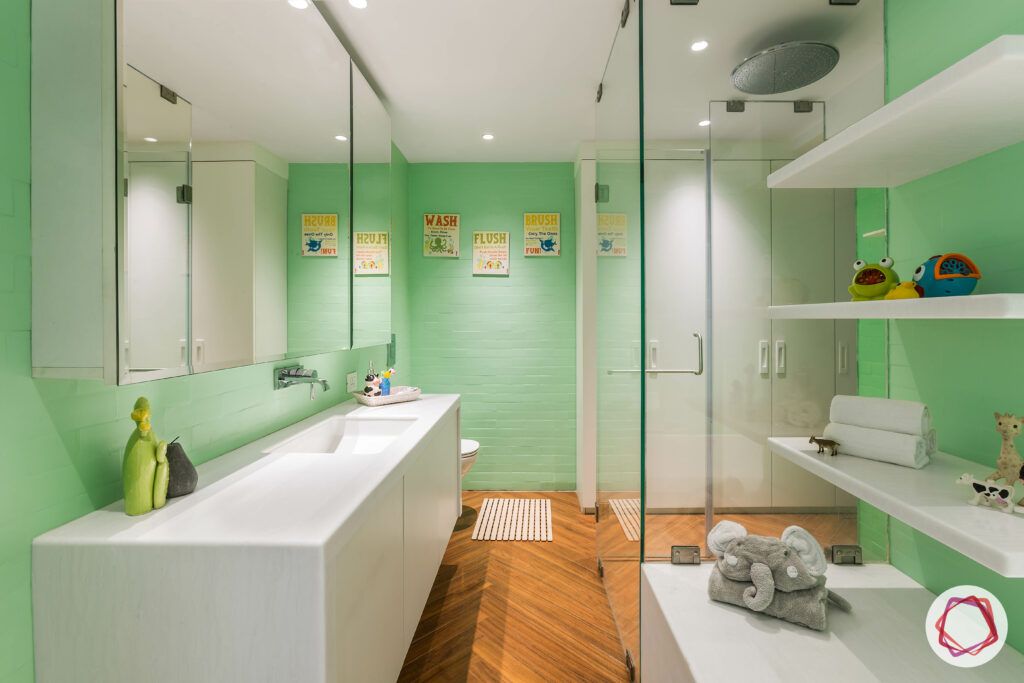 A bright shade of mint green creates a nature-inspired atmosphere in the bathroom while adding a modern touch. This colour works best when paired with sleek subway tiles and white sanitary ware as it functions as a pop of colour on its own. Consider adding framed bathroom pictures to elevate the space.
Unique Bathroom Colours #4: Cobalt Blue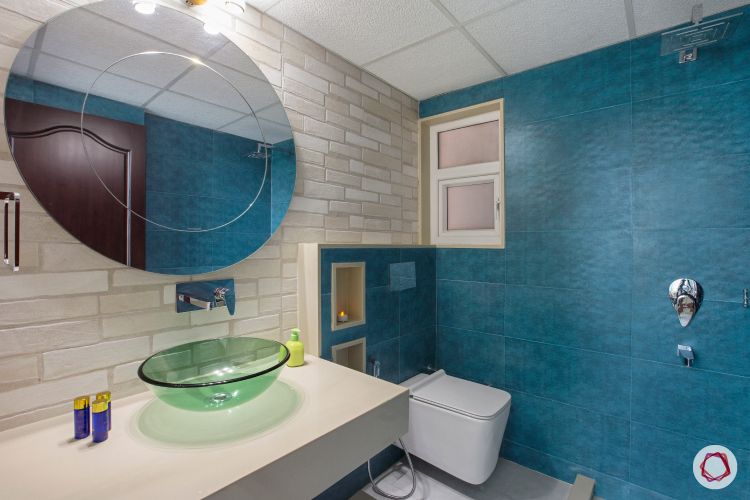 To transform your bathroom from an everyday essential to a luxe retreat, paint over the walls with a rich cobalt blue. Paired with sleek white ware which brightens up the space, the colour instantly transforms the mood of the space from humdrum to regal. Consider switching out regular fittings for ones with a metal or gold finish to complete the colour palette.
Unique Bathroom Colours #6: Rust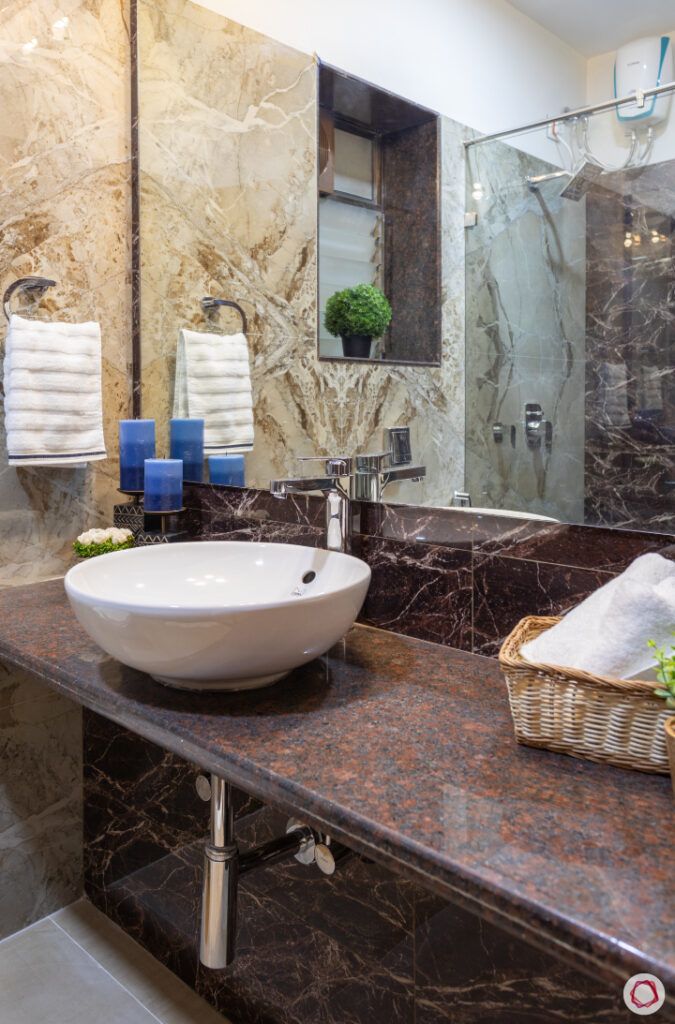 A rust-centric colour scheme invokes warmth and space, imitating the atmosphere of late summer and autumn. If you find it overwhelming, you can choose to add specs of the hue into your counter or wall tiles. This not only eliminates the need for a backsplash, but is a pleasant change from the regular pattern of painted walls or ceilings against white backsplashes.
#6 Trendy Bathroom Colours: Yellow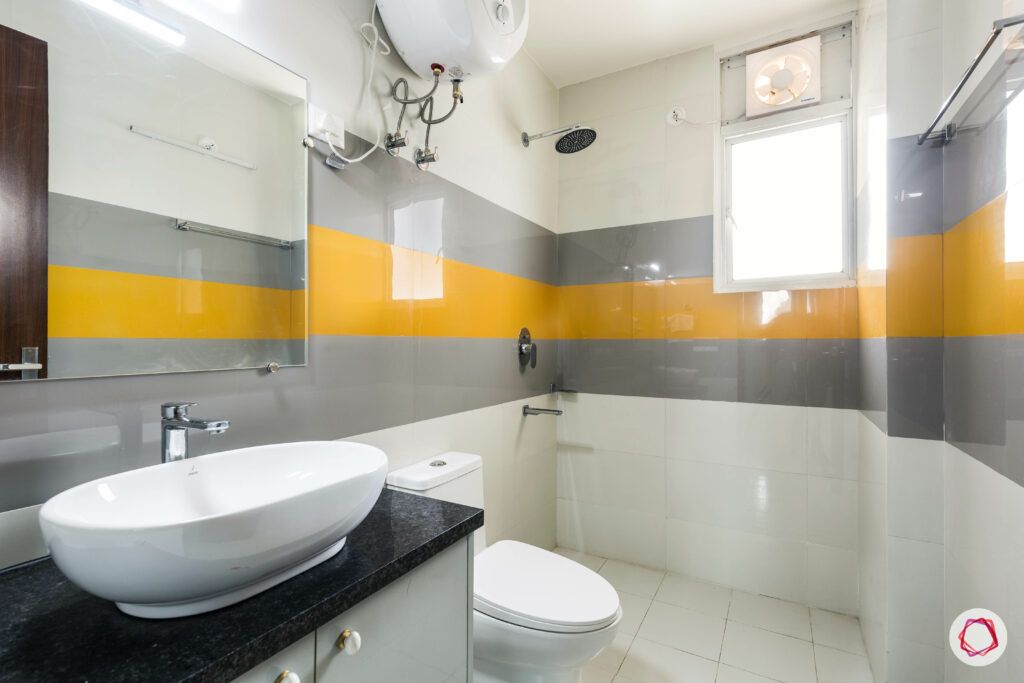 Even the most traditional bathroom can be instantly transformed with a wash of bright yellow. The warm tones keep the space energetic yet welcoming, while the overall colour goes well with basic sanitary ware and plain fittings. If a sunny yellow is too bright for your taste, opt for a band of yellow like the above image.
Whether you're designing your bathroom from scratch or doing a complete overhaul of an existing bathroom, there are so many mood-dictating bathroom colours than enliven a space much more than regular white!
Liked reading this? Take a look at Bathroom Designs to Handle Every Need
Send in your comments & suggestions.