Ground floor house designs are never not going to be popular. That's because they come with outdoor access, easy accessibility options for children and the elderly, and are also pet-friendly. Not only that, they are considered more energy-efficient because homes with ground floor elevation typically have more consistent indoor temperatures. They also offer easier escape routes in times of emergency and are safe.
Now that you know why ground floor house designs are popular among Indians, do you want to consider a ground floor elevation design for your own home? If so, check out the 5 ideas we have rounded up below.
1. A Ground Floor Elevation Home Makeover
A home with ground floor elevation gives you direct outdoor access and makes outdoor times fun. See how this home has transformed its outdoors to create a beautiful patio for its family.
2. A Ground Floor Elevation Home With a Mezzanine Floor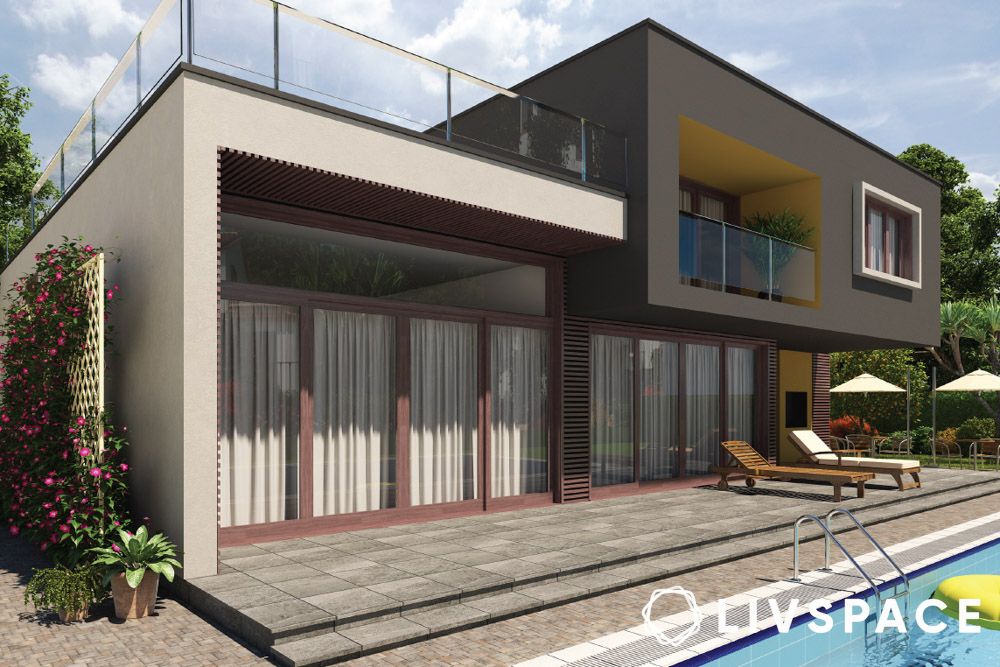 Opening up to a swimming pool from your dreams, this modern ground floor elevation home also has a mezzanine floor. A mezzanine floor is perfect for storage, and is an additional/intermediate floor between two main floors of a home.
Also Read: What's VDF Flooring? The Insider's Guide to This Specialised Flooring Trend
3. A Modern Ground Floor Elevation Home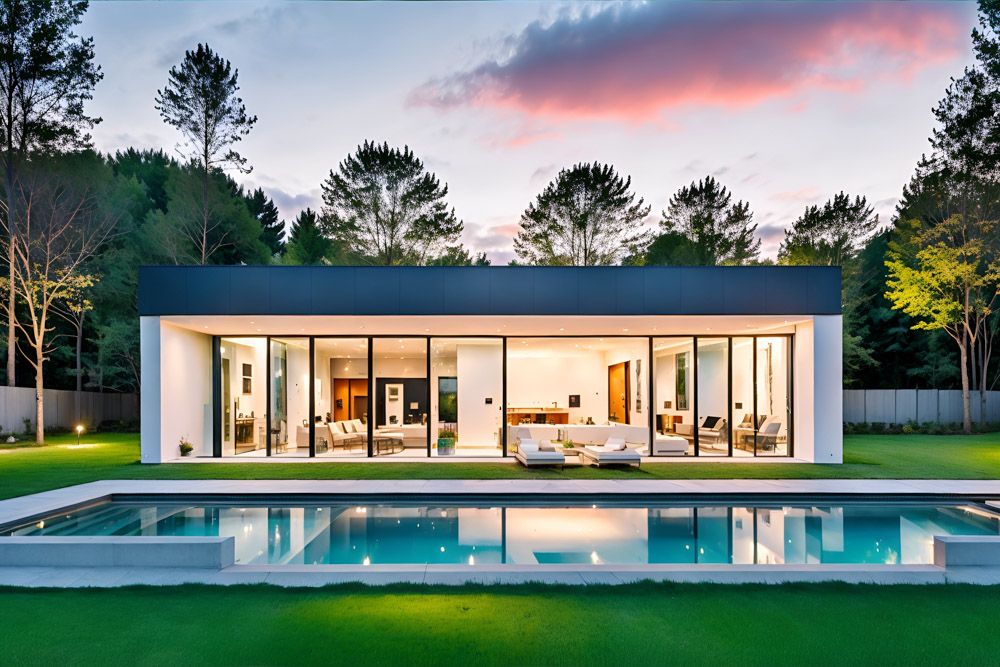 A contemporary ground floor elevation design with sliding doors can really add a stylish edge to your space. In fact, with a patio area, a roomy backyard and a swimming pool, it just keeps getting better and better.
Also Read: East Meets West: What Is Japandi Interior Design? 5+ Easy Tips to Style It Right
4. A Ground Floor Home With Front Elevation Design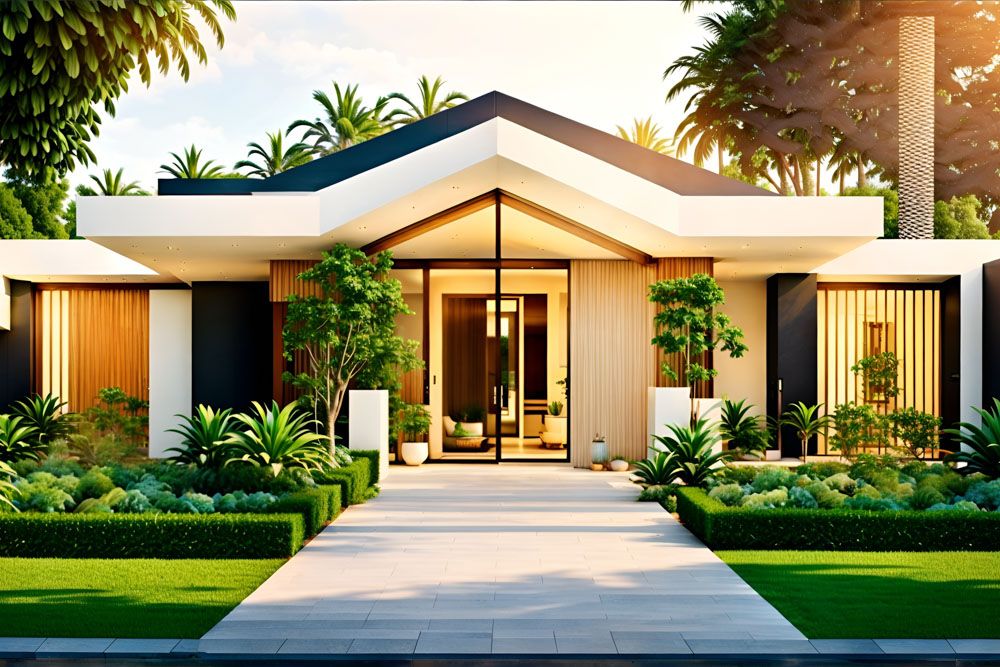 When it comes to creating a captivating and visually appealing front elevation design for your ground floor home, consider:
A classical architectural style
Thoughtful landscaping
Balance and symmetry in design
5. A Simple Ground Floor House Design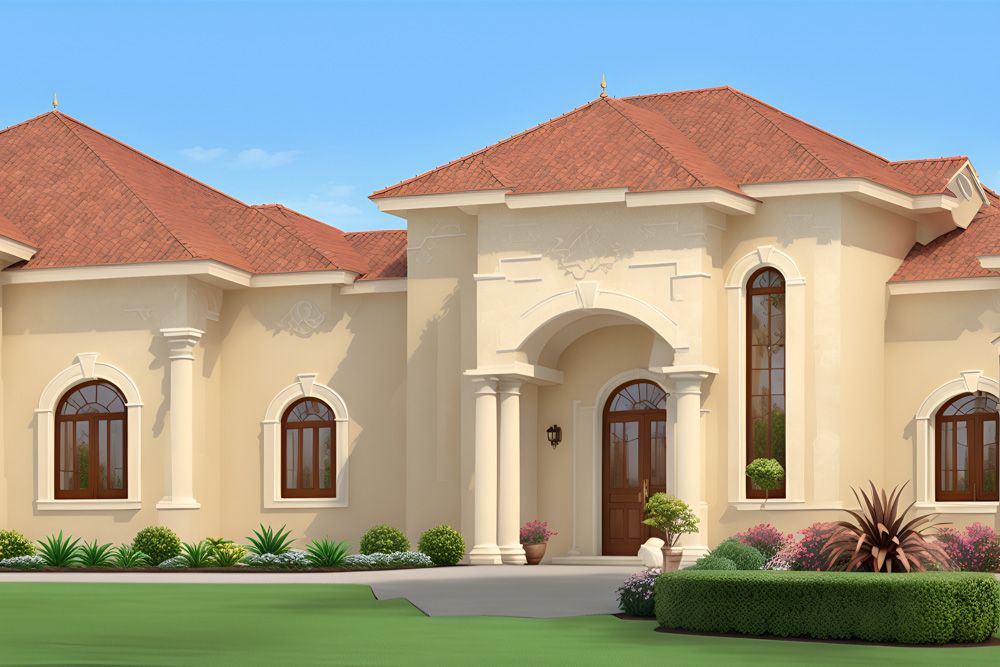 It's the classics that rule! Hence, a ground floor house design like this in India resembles a mansion and shows off sophistication and style. Columns, cornices and similar classical elements have enduring aesthetics that transcend trends.
How Can Livspace Help You?
Livspace can make the journey to your dream home interiors an easy, hassle-free and amazing one. Here's how:
We provide easy financing options to design your home
In fact, Livspace has a 45-day move-in guarantee*
Our products also run through 146 quality checks
Book an online consultation with Livspace today. Also, have any thoughts or suggestions you would like to share with us? We would love to hear you out. Write to us at editor@livspace.com.
*For full scope of warranty, please visit livspace.com/in/service