Single floor house designs have a wide appeal among homeowners these days. That's because single floor house plans support open concept living, give you more access to space and are suitable for all generations.
They simplify life for elderly homeowners and also allow space for kids to play about. Not only that, here are all the benefits of single floor house designs you can't miss:
Market appeal is more, as single floor house plans are considered safer for the elderly and small children
One-floor house design have better resale value, especially in suburban areas
Maintenance is easy for one-floor house designs both inside and outside
Maintenance, decor and renovation costs are less for single floor house plans and can help you lead a luxurious life
10+ Single Floor House Designs: Ideas You Can Use
Single floor house designs are many. You'll get a range of ceiling, skylight, deck and decor options. No matter the type of configuration—1BHK, 2BHK, 3BHK or 4BHK—single floor house designs can suit all lifestyles and generations. For the home exterior, you can use concrete, glass, metal or any other finish to give it a modern appearance.
If you've been planning to build your dream home, take these design styles into consideration:
1. Brick Single Floor Home Front Design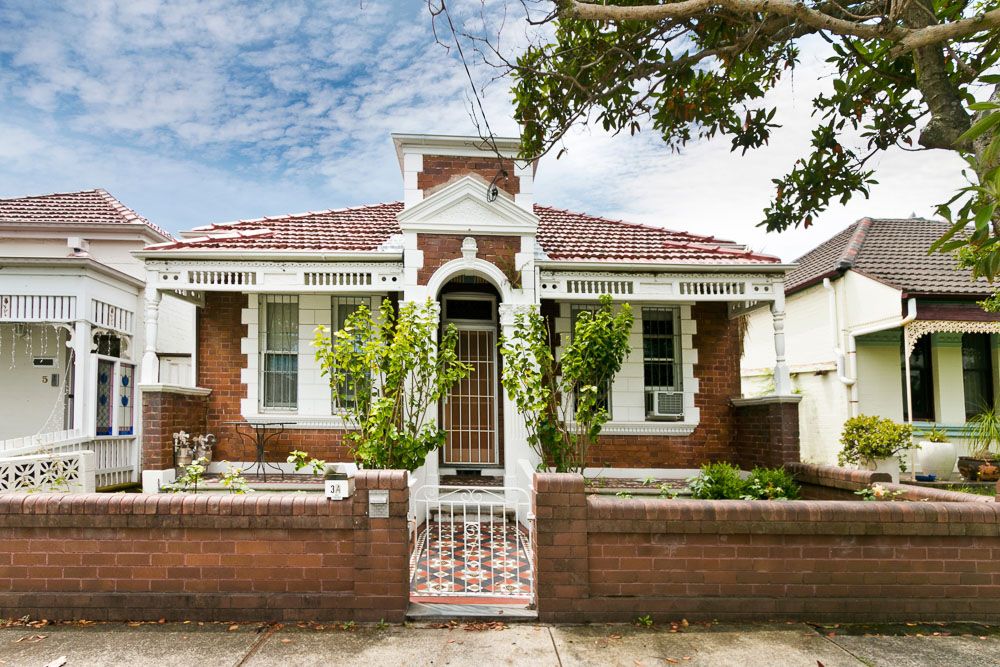 Let's start with the most classic of home exterior fronts: the brick home exteriors that give a sense of panache to your homes, while keeping them current.
Brick exterior homes can help you achieve a timeless look, if you're afraid to try out other abstract or simple modern single floor house designs.
Also Read: How to Get an Estimate for Your 2BHK Interior Design?
2. Glass Single Floor Home Front Design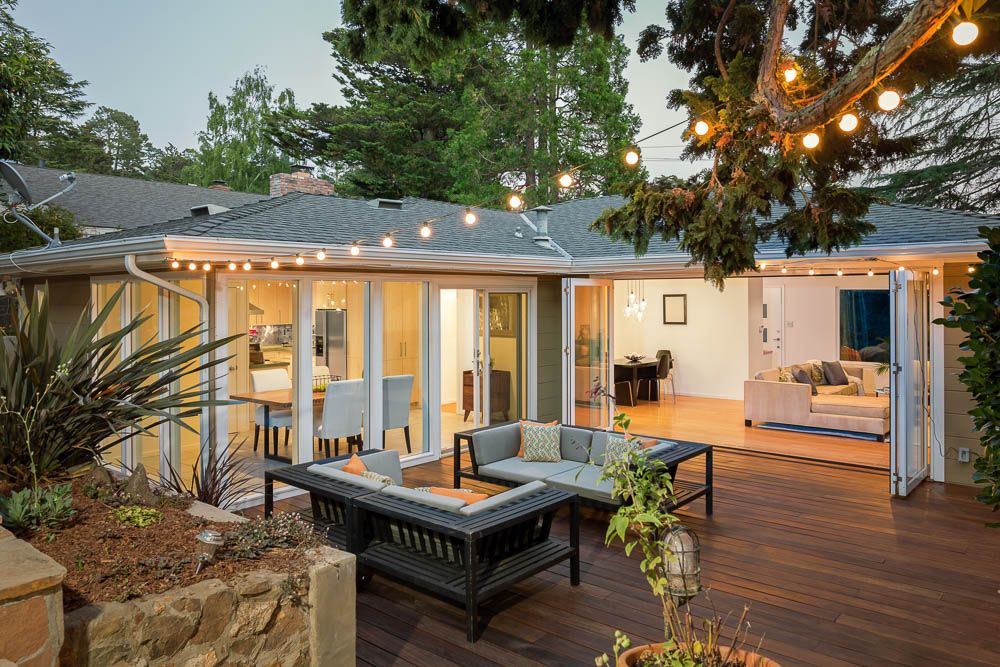 A simple modern single floor house design can be achieved with a sliding glass door that overlooks your patio, as in the picture above.
If you opt for fluted glass panels on your sliding doors, you can add a hint of privacy to your contemporary home design. When you add a patio to your single floor house design, you end up adding a niche to relax after a long day at work. A sense of tranquillity and peace is thereby added to your home.
The single floor elevation helps the home design to stand out from the garden surrounding it.
3. Single Floor Home Design With Swimming Pool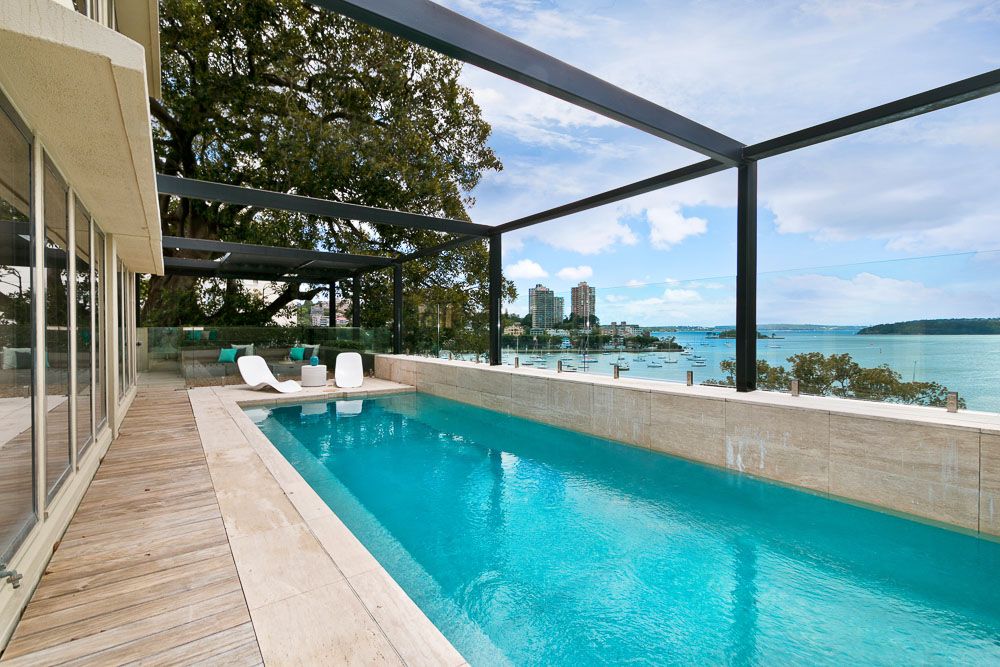 You can also take the luxe road and make life at home a paradise by giving your home a resort-like aesthetic. To achieve that, go for a front elevation design of single floor and incorporate a swimming pool into your structure.
Soak yourself in your pool and let your worries slip away.
4. Single Floor House Plan With a Terrace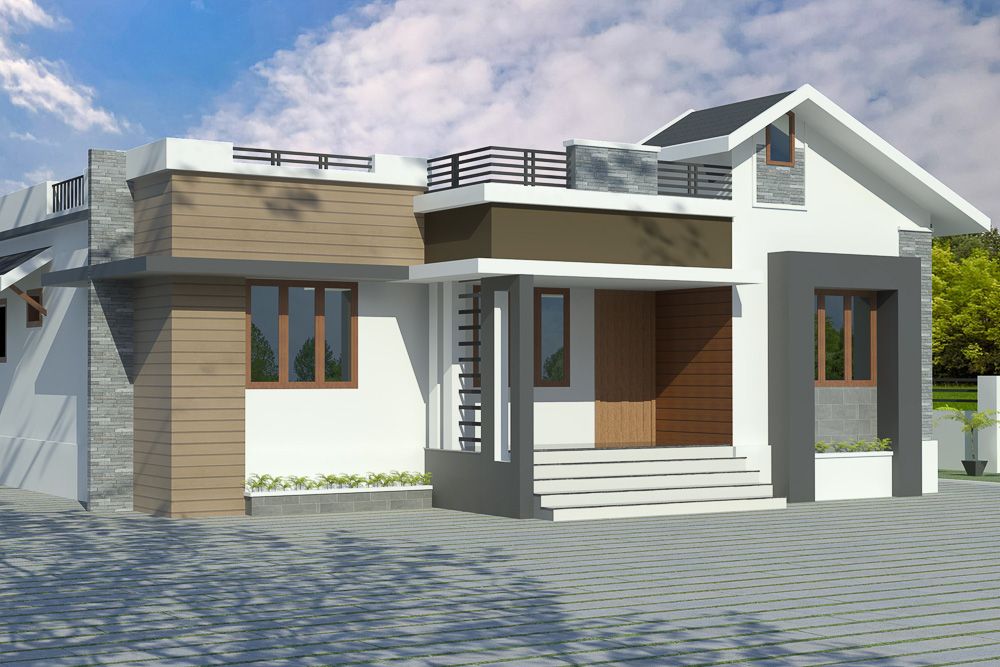 Indian homes are incomplete without a beautiful terrace. Try a single floor house plan with a terrace, and give yourself an oasis of comfort and convenience. Why do we say that?
You can have a garden on your terrace, you can use your terrace for drying clothes (like the majority of India) and you can have quality family time with your loved ones under starry skies.
5. Front Elevation Design of a Single Floor Home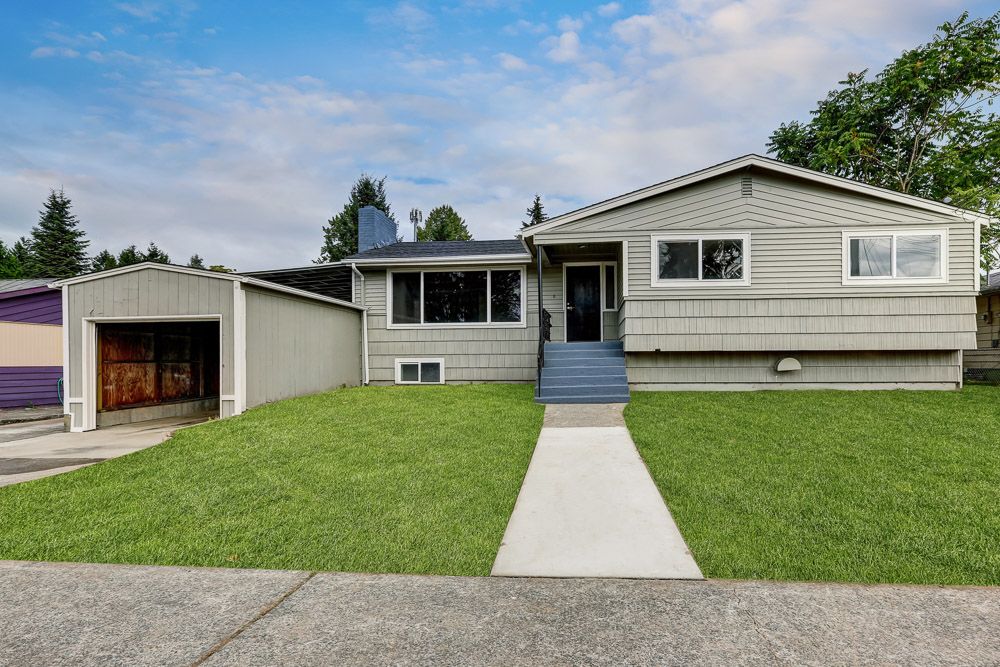 Adding a front elevation design for a single floor home can help elevate its appeal and resale worth. The patterned exteriors give the home a sophisticated yet clean look.
If you prefer simple modern single floor house designs, you must give this grey home another look.
6. A Shape Hut Single Floor Home in Black & White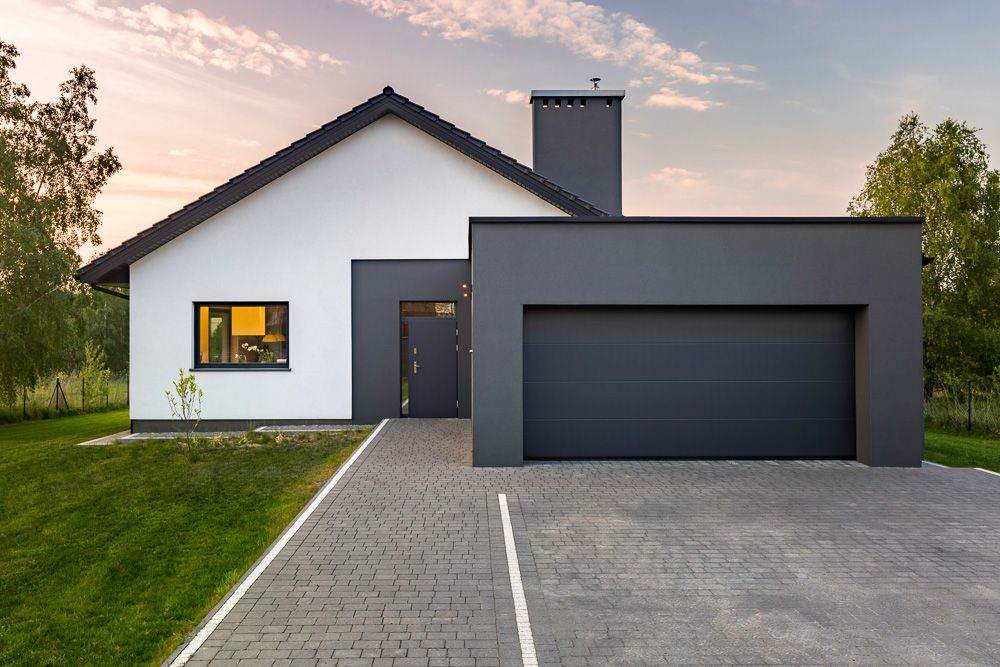 This home gave away the temptation of a terrace to add a structural magnificence: a shape hut. That lends this home in black and white a look of sophistication like no other.
Combine with the rectangular garage, the home creates a look of opulence achieved only through geometric designs.
7. A Shape Hut Modern Home With Glass
A single floor house design can go on to have 3-bedroom house plans, while its attic can help you design the most avant-garde bathroom.
With see-through glass panels, your only concern is to maintain a sense of privacy. You can add curtains or place your bathroom design towards the back of the house. Either way, you'll add that sense of privacy without compromising on an aesthetic look and feel that sets you apart from every other homeowner in the area.
Also Read: Everything You Need to Know About 3BHK Interior Design Cost: A Complete Guide
8. A Single Floor Home Design With Side Elevation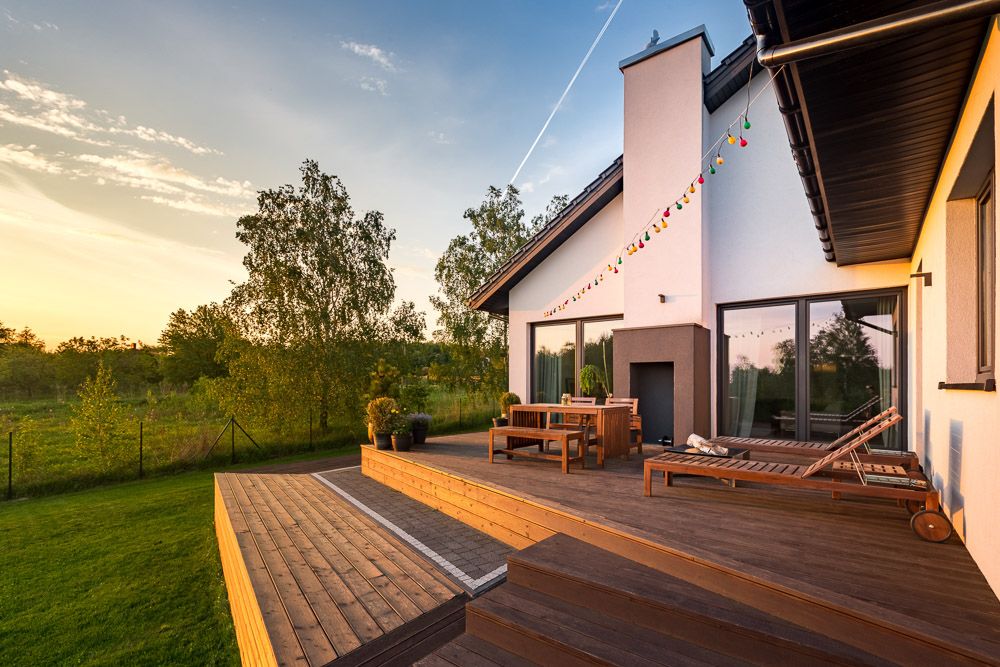 Homes can have their front, rear or even sides elevated for a crisp and clean look. This home with side elevation makes space for a deck so that you can unwind at the end of a day.
Not only that, a side elevated home allows you to use the front of the home for convenience. Add functionalities like a garage or a yard. However, side elevation work best for homes that have no space for front elevation. Use your side space to your advantage like this simple, modern home does.
9. Front Elevation Design of a Single Floor Home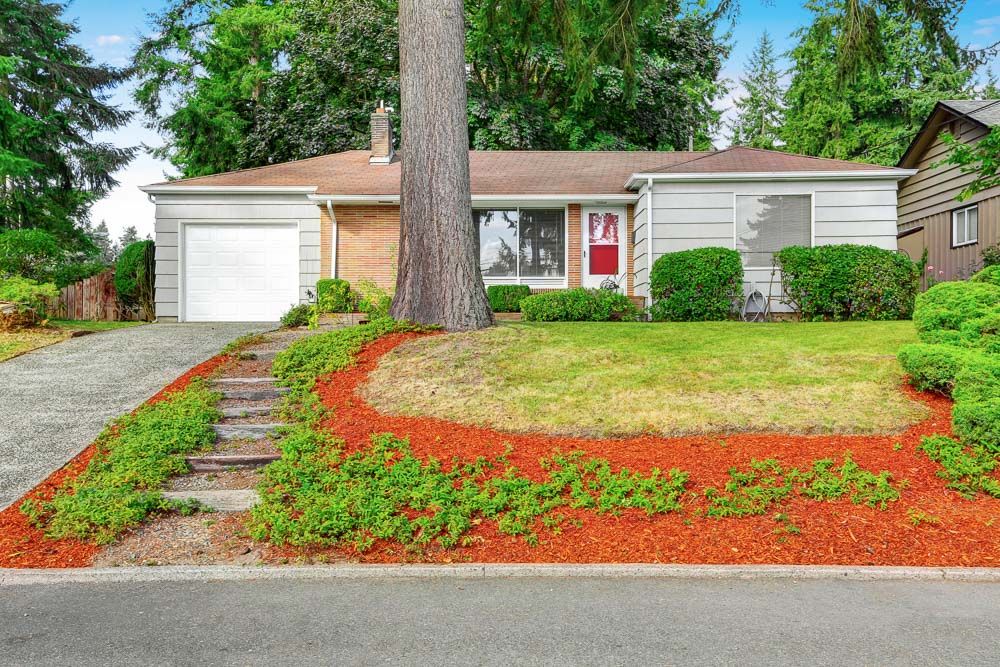 When it comes to single floor home ideas, you might be tempted to look outside the box. But even the homes inside the box can turn out to be beautiful and pleasing.
Look at this home, for example. With stairs leading up to the home, it has a house plan that's spacious and effective. It fits in a garage, a dining cum living room, three bedrooms, a kitchen and two bathrooms.
It uses red brick for the exteriors, but also uses grey clapboard to cut the monotony.
Also Read: How to Understand a Floor Plan?
10. Single Floor Elevation Cape Cod Style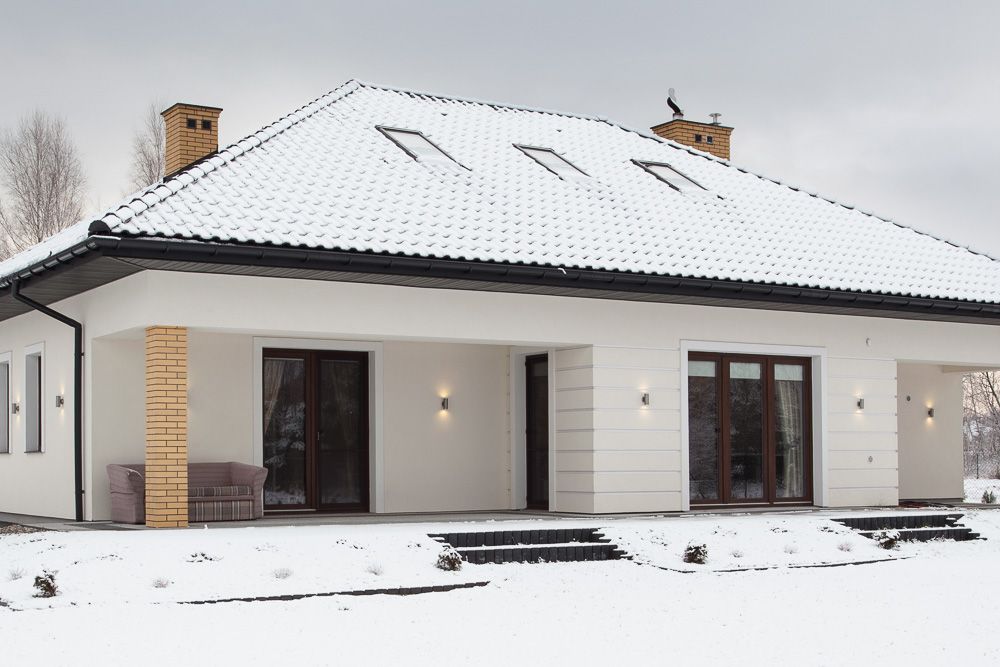 Cape cods came into the picture in the 1600s in European countries. They were designed to withstand storms and turbulent weather.
While cape cods didn't have more than a few details on their exteriors, they have evolved to include influences, styles and patterns to keep up with current times.
Though the one in the picture is a mix between a simple Cape Cod and a stylistic one, it shows you how you can begin to try out a different style for your home. Cape cods aren't traditionally popular in India, however this single floor house interior design can add a sense of modern charm and cheer.
Tour this villa:
How Can Livspace Help You?
Want to design a home that makes a great first impression on your guests? Try Livspace, because we can help you with end-to-end solutions from design to installation. When you choose us, you get:
Flat 10-Year warranty
Easy EMI options
Personalized designs with 3D renders
Expert designers
Unique catalogue products
Book a free consultation today.