If you've stared blankly at a floor plan, wishing for some miracle to understand this strange new language, you aren't alone! These 2D drawings are packed with information and it takes a bit of practice to get comfortable with it.That's why we reached out to Interior Designer Sushritha Surya P.S. to guide us on how to read a floor plan or house blueprints.
First, what is a floor plan?
This is a 2D drawing of a building, drawn to scale, commonly used in architecture and building engineering. These are drawn from the top view and provide basic insights about the house, such as the areas of each room, traffic patterns, and the like. A brief study of these will help you understand if an apartment or house is suited to your requirements. With an architect or interior designer's help, you can also chalk out the right furniture and layout for each room, and identify essential civil changes as well.
Read on to understand the various aspects of these intricate drawings.
How to read a floor plan and room dimensions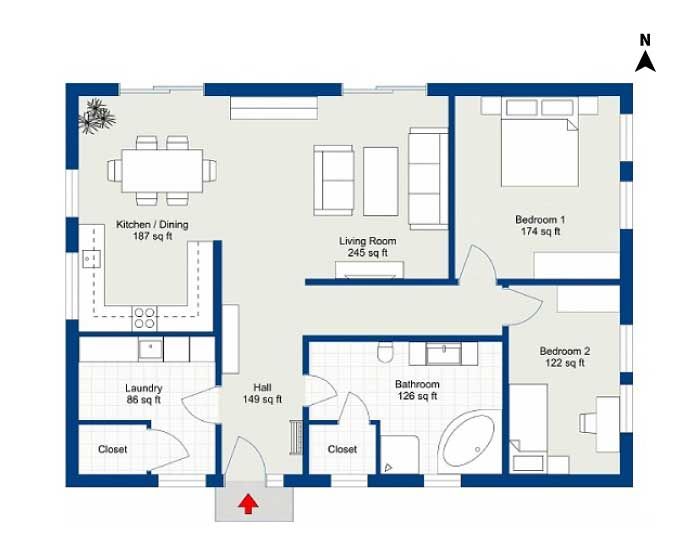 The house blueprint is drawn to scale in keeping with the original dimensions of the house. In addition, it demarcates each room and mentions the dimensions of each. The 2D room drawing mostly shows the length and width of the room. On some occasions, you might come across the entire area of each room.
Direction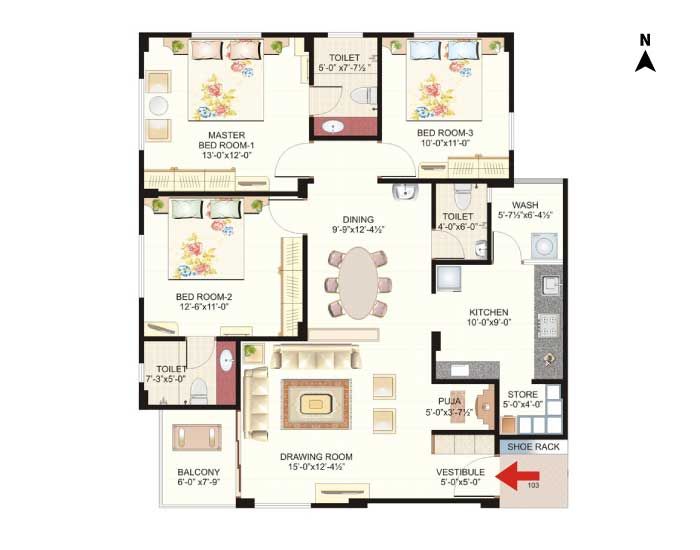 A floor plan usually comes with an arrow symbolising the north. So this allows you to understand the relative placement of each room and the direction of each entrance. A small arrow marks the main entrance of your home, and signifies the direction of entry.
How does this help?
Understanding the direction your home faces will help you look further into the amount of sunlight your home will receive. Coupled with the placement of the windows, you can find out if the house is well-ventilated. For example, a home with windows in the south avoids harsh daylight and enjoys the softer light of the sun. Knowing this, you can either plan civil changes to make your home more bright and airy, or look for homes more suited to your requirements.

Symbols or motifs in a floor plan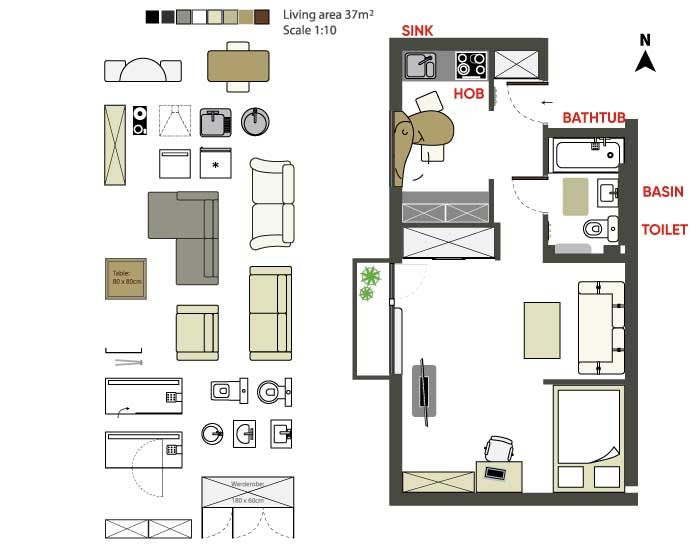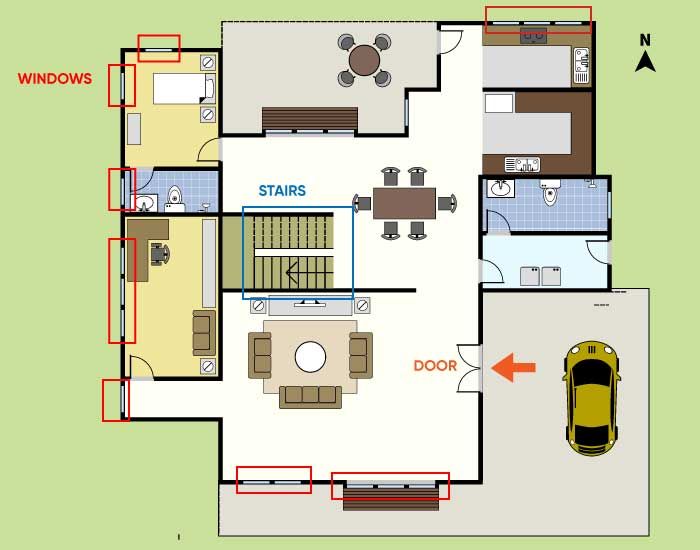 A basic floor plan comes with the outline of each room.
For windows: Gaps or dotted lines.
For doors: This is represented as an arc that signifies the space it takes while swinging open. A door always opens towards the wall, so you can accurately note the position of each door in your home.
In the kitchen: The sink and hob have easily identifiable motifs. Dotted lines above base cabinets indicate wall cabinets. The typical wall cabinets are half the width of base cabinets, so that you can use the countertop with ease.
In the bathroom: The basin and toilet come with motifs you can't help knowing. In a detailed floor plan, you can also see water inlets and outlets.
Furniture layout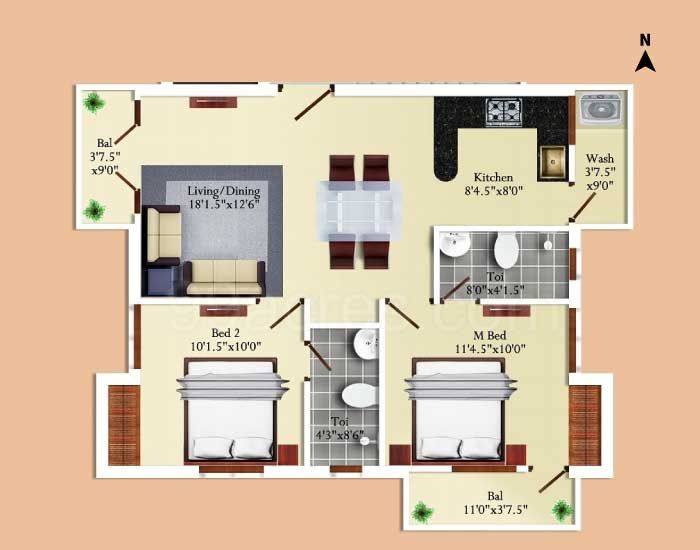 The floor plan comes with clear markings of different rooms in the house. So an interior designer can also use the blueprint to plan the layout and arrangement of furniture.
How does this help?
You can start purchasing furniture for your new apartment and make accurate measurements on how they will be positioned so that you can utilise space best.
What can you do after reading a floor plan?
Understand the amount of sunlight your house is getting. If it's not enough, you can start planning civil changes to improve on this
Knowing the placement of your hob and sink as well as the amount of storage space in your kitchen, you can start planning how to arrange this space. It's a good time to demarcate different kitchen zones as well
If you're taking old furniture into your new apartment, you can experiment with different layouts to see what works best for your home
Bonus tip: How can you use floor plans to determine vastu?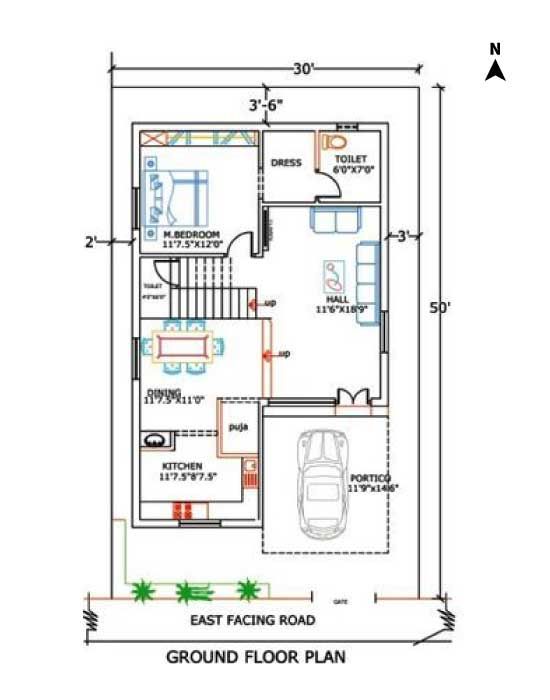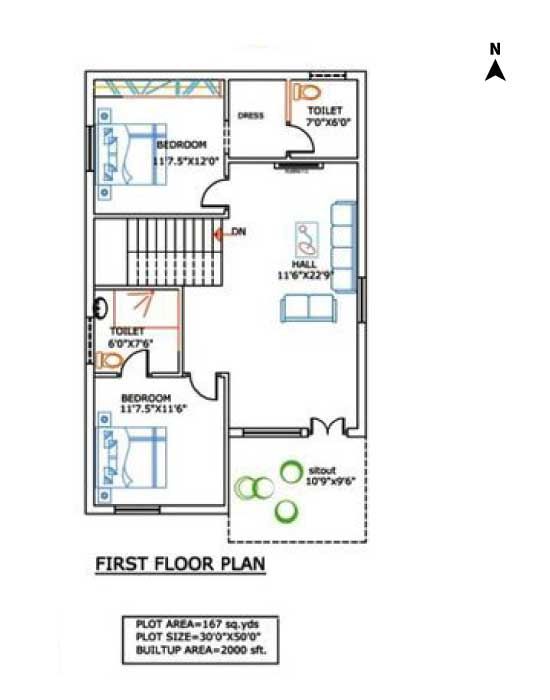 Zeroed in on the  apartment complex, but don't know which flat to opt for?. If you want a vastu-approved home, this is a good time to consult an expert to find out what works best for you and choose your flat accordingly. In case you are building an independent house and were wondering what direction each room should face, or what's a good place for the septic tank? We've got all the vastu essentials!
With a floor plan in hand before your apartment is ready, you can use it to make your future home more vastu-appropriate! Often, once your home is ready to move in, making allowances for vastu-related concerns becomes difficult. But if you have a west-facing home or a south-facing one, you can start preparing for a vastu-appropriate space ahead of time!
Want to quickly go over everything?
Want to stay on the right side of vastu? We've got you covered!
Send in your comments and suggestions to editor@livspace.com.