So, you just bought a new home or you're thinking about renovating your existing home?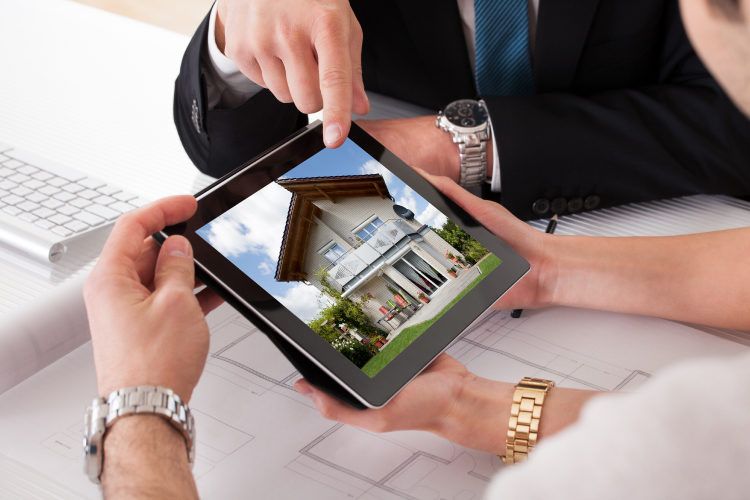 Firstly, we suggest you check out this New Homeowner's Checklist before you plunge into getting interiors done.
If you have decided on getting your home decorated, go here for the Things to Know Before you Meet a Designer.
You are now set to meet a designer for the first time! It can be a little overwhelming for someone who is dealing with professional designer for the first time. Do not worry. We are here to break it down for you, and tell you what to expect when you meet our designer.
---
"The design process with Livspace is pretty simple and we take our clients through the entire process in details. Once the client comes to the Experience Centre, it is our responsibility to take it forward from there."
– Abhishek Kumar Pandey, Interior Designer, Livspace
---
What are your requirements?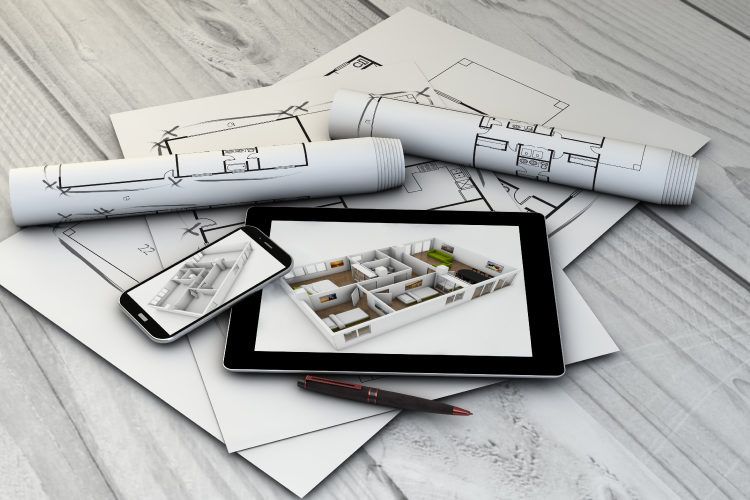 As you browse online for options, you've probably come across Livspace and have gone on to fill a form to meet a designer. As a follow-up to this, one of our designers will get in touch with you. During this phone call, you can brief them on your requirements and discuss the scope of work.
We have experienced designers on board and each one of them is qualified and experienced, and picked according to Livspace standards. So rest assured, you will get the assistance that you need
The designer will go over the property details, scope of work, design requirements and so on, to understand your needs
If you want to contact Livspace directly, you can fill out this form and wait for us to get back to you, or give us a call directly. Our team is available from 10am-9pm every day
Come, visit us at our Experience Centre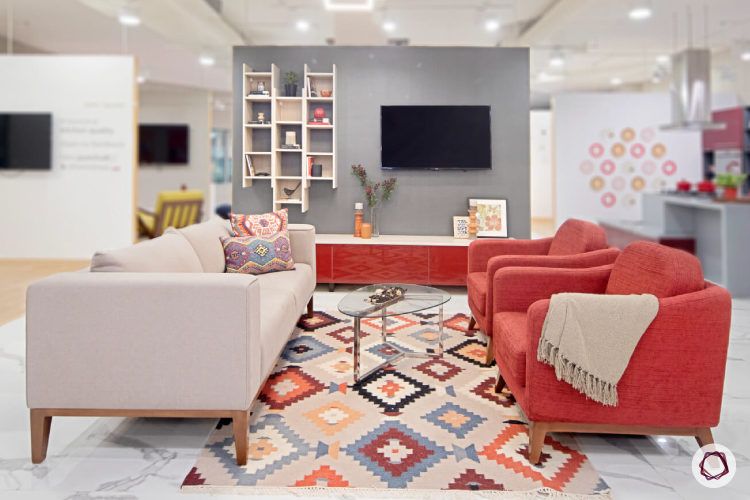 So, after your initial conversation with the designer, you will be invited over to our Experience Centres for a one-to-one session with us. Our designers will walk you through the centre and show you the various rooms and products. While you can't make any purchases here, what's great about it is, you can finally touch the products and visualise your home with it.
This first-hand experience will help you immensely while deciding on the materials, finishes and design for your home
We understand that your purchase decision is huge, so you need some first-hand knowledge before you can sign on the dotted line
Our designers will help you understand the varieties in finishes, materials and colours, so don't worry if you feel you lack design knowledge
The designer will try to understand how big your family is, what your lifestyle is like and what kind of storage solutions you would require. We have a holistic design approach towards all our homes
A presentation is coming your way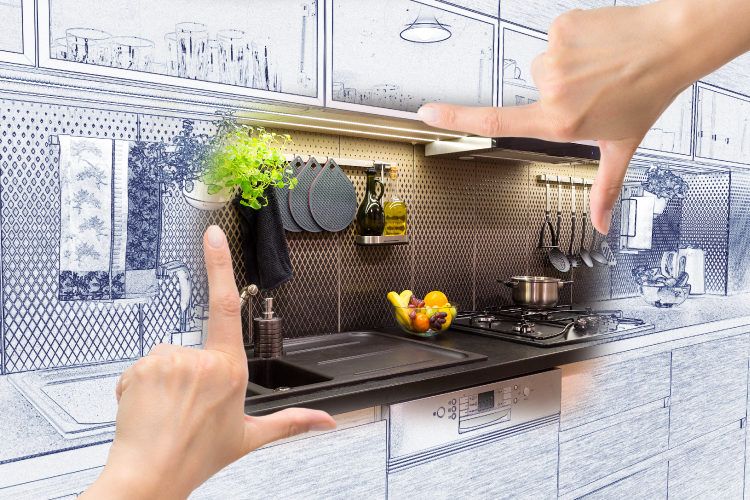 Once you get a fair idea about what sort of design you want for your home, the designer will make the pitch, which is a basic design according to your floor plan, and explain his/her vision to you.
You will receive a Powerpoint presentation consisting of your floor plan and the 3D designs for your home, based on your requirements
Your designer will show you 3D renders of designs for various rooms and explain what products, layout and materials he/she is planning to use.
On an average, it may take you a couple of hours at the Experience Centre
Discuss the designs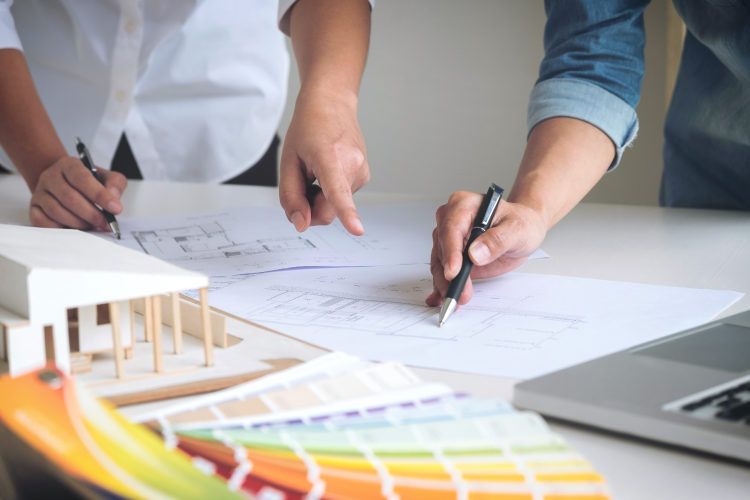 Following the presentation, you and your designer can have an elaborate discussion about what you feel about the entire presentation. You can have an honest and open conversation and clarify all your doubts. Not everyone possesses thorough knowledge about interiors; that's why our designers will walk you through every small detail.
Let's talk shop!
Once you have a complete and holistic understanding of the design and your designer, you can now make your decision. If you like what you saw and what your designer envisioned for your home, you can go ahead and finalise on the deal. If there are changes you require, our designers are more than happy to help with that.
What's next?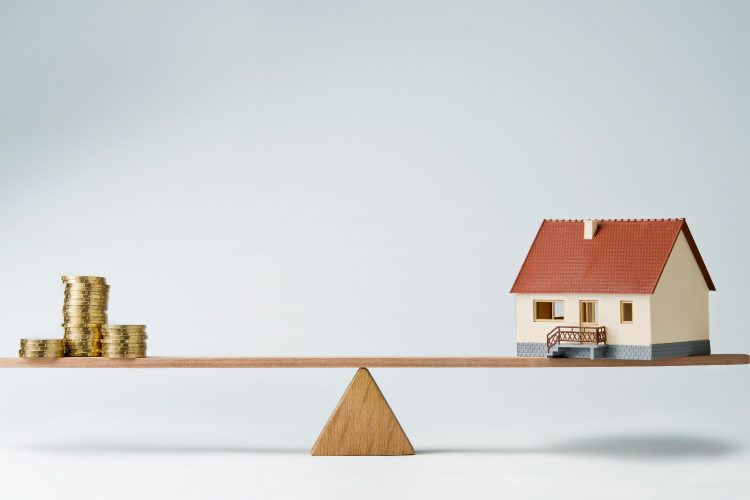 All of us have a budget in mind to design our home. Our designers will work with that in mind to give you a design. We respect that it's a big decision and given the quantum of money that goes into getting home interiors, we have a step-wise payment process:
Once you finalise your designer and you want to go ahead with Livspace, the designer will give you a tentative bill and you can make a 10% payment
After you and your designer decide the final design and products that you would like to go for, a final bill of quantities will be sent to you. You can then go ahead and make the 40% payment
Yes, you still have the option of changing things even after you make the 40% payment and before you make the final payment
Yes, Livspace has partnered with leading financial institutions to bring you easy payment options
The journey to your new home begins!
Now that everything is in place, you can sit back and relax! Yes, that's the idea of engaging with an end-to-end interior designer like Livspace. You can sit back and relax, while our designers work their magic in your homes. The designer will be involved throughout the design process and you can always play an active role, too! Our entire team of designers and design managers will be handling your project with utmost care.
Our goal is to equip you with as much information as possible to help you make informed choices. With Livspace, you're in safe hands.
So, fill this form and get in touch with an interior designer today!