So, you have done your research and understand that your interiors can be trusted with Livspace? Congratulations! But wait. You now want to know how long we take to deliver homes? Well, it completely depends on your requirements and decision-making time. In an ideal situation, we have estimated it to be about three months for our modular home interior solutions.
However, if the delay is from our end, we will actually reimburse you! That's right! If our delivery date goes beyond fifteen days of our promised delivery, we offer a move-in guarantee. For every day of delay, we impose a self-penalty. That's how dedicated we are to deliver your dream home on time. You can know about every step from booking to installation in the video below. Watch the video, or keep reading to learn how we deliver dreamy homes in just four steps.
#1: Booking Phase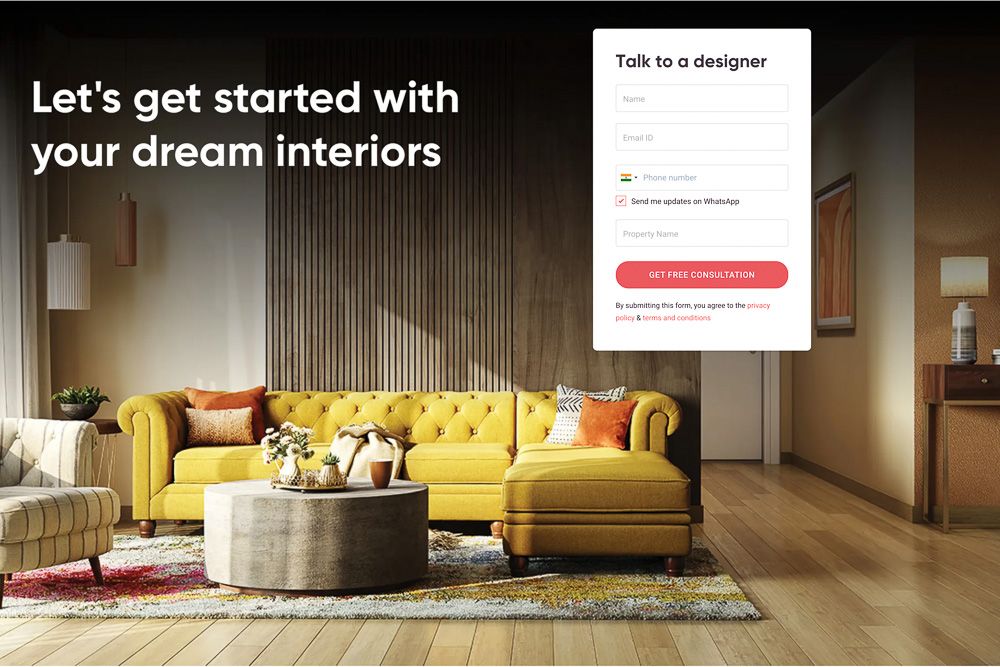 It starts from our very own website. When you come to our website and click on consult online now, you will be redirected to our designer hiring page. There, you'd be prompted to fill in details of your preferences and property details. Thereafter, one of our representatives will give you a call (don't worry, we're quick!). They will set up a meeting with a Livspace designer at your nearest experience centre for a free design consultation.
At the Experience Centre, you'd be paired with a Livspace designer who will assist you in real time with materials, finishes and styles. You'll also get a tour of the Experience Centre, where you can touch and feel our interior "looks" on display. The designer will then spend time understanding your needs. Then, they will come up with a design proposal along with the tentative cost of each design as per your budget.
Livspace interiors is customer centric. Thus, if you have any feedback, you can openly communicate them to our designer. They will incorporate that in their designs. Once you say yes to a design, you can then finalise it and pay us an advance. This phase usually takes up about 1-2 weeks.
Please note: Payment terms for customised products and services will differ.
#2: Design Phase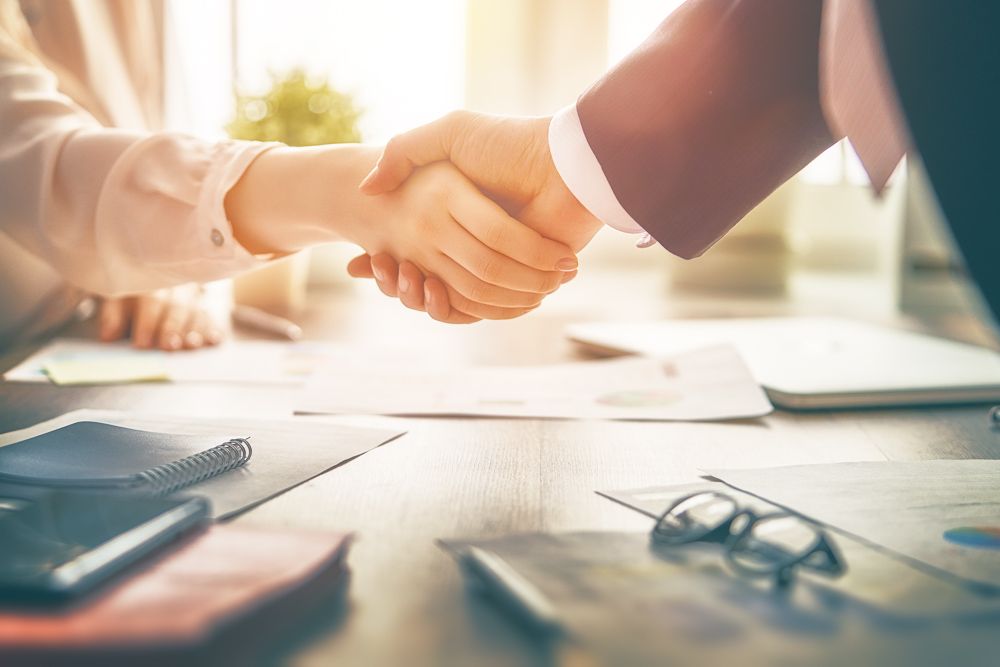 This phase roughly takes about a month. Our draft person will visit you at the property to take measurements. Based on that, there will be design meetings with the designer. In these one-on-one sessions, you sit with the designer as they understand your needs. This will then translate into a more refined and practical design under the expert eye of your designer. The two of you can sit and design your rooms over a cup of coffee.
These custom designs are then put together in detailed drawings and 3D views for better visualisation. After your feedback, the design will be finalised, and you'd be presented with the final quote. Once that's presented to you, you pay fifty percent of the project cost. This will only be done when everything has your final approval.
#3: Manufacturing and Installation Process
Phase three is when your modular furniture gets manufactured. Everything in our factory is machine-made to ensure precision manufacturing. Parallelly, we carry on with the civil work. This includes electrical work, plumbing and tiling. A Livspace operational head assigned at the site makes sure that the civil work is aligned with the placements on the modular units.
We will also give you a login, so you can keep tabs on the project status. Once the manufacturing is complete, our warehouse will carefully pack and send it to the site. You can know all about the manufacturing process at Livspace here. You can now pay the final balance. Our team will carefully assemble your modular furniture.
With 265 partner vendor installation teams and 114 in-house installation teams, we ensure you get your installations within the specified date. So, it starts with a pre-installation visit to see if the site requires rewiring or new plumbing. Post validation, manufacturing begins – and you'd receive packages from our factory and our warehouse. In fact, the team would also put a complete floor covering before installation begins so that your floors don't get damaged.
In addition, material inspections are created post delivery. The team arrives with their power tools to do the installation job! We ensure a no-snag delivery. To know how, watch the video above.
#4: Move In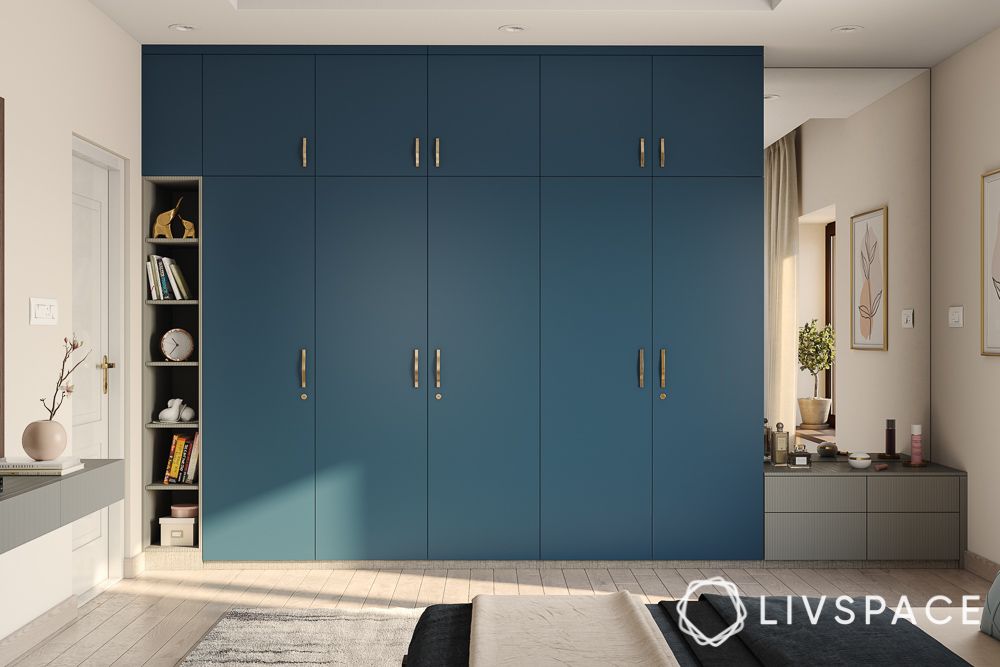 This is our favourite phase. This is where we see the smiling faces. We hand over the keys, and now your dream home is ready to make new memories. But hold on! Livspace services extend a 10-year warranty on your interiors too. How can you avail it? You can go to the app, download your payment invoice and get up to 10 years of warranty and after sales request for the entirety of your warranty period.
Sounds simple? It definitely is. For more details on how Livspace works, check out our #livspace101 series. If you want to get beautiful Livspace interiors for your own home, contact us.
How Can Livspace Help You?
We hope you found our ideas useful! If you want beautiful interiors for your home, then look no further. Book an online consultation with Livspace today. Have any thoughts or suggestions you'd like to share with us? We'd love to hear you out. Write to us at editor@livspace.com.