A happy and personalised home for furry friends at Aditya World City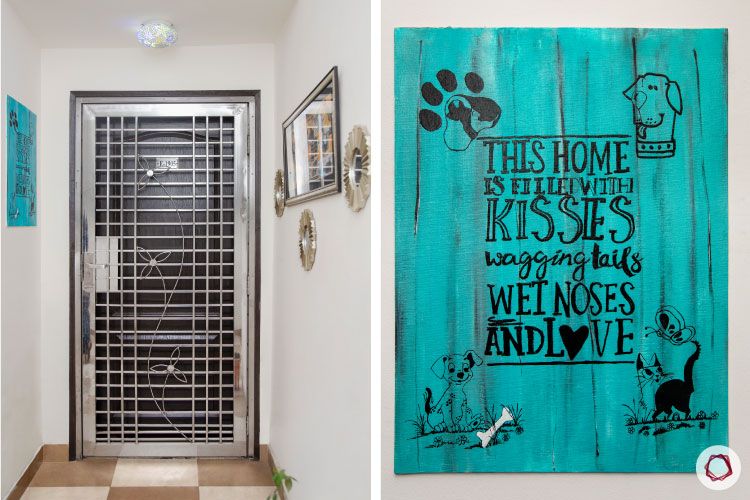 ---
Who livs here: Sushmita Parai & Faizan Jaleel with their cat Tinkerbells and dogs Lafundar & November
Location: Aditya World City Apartment, Ghaziabad
Size of home: 2BHK spanning 925 sq feet
Design Team: Interior Designer Mridul Jain and Project Manager Umair Baig
Livspace service: Kitchen, wardrobe and storage
Budget: ₹₹₹₹₹
---
A home is more than just bricks and mortar; there is always a human (in this case, hooman) element to a home. So when Sushmita and Faizan gifted themselves a home at Aditya World City on their 15th anniversary, their main priority was ample space for their 'kids' (as they like to address their pair of dogs and a cat). They also wanted their compact 2BHK to be clutter-free so that their beloved pets can move around freely. Their requirements were slightly different from regular clients looking for interiors, but we were happy to oblige.

Livspace interior designer Mridul Jain understood the couple's need for a functional pet-friendly home and here is the story of how we delivered it to them.
Scratch-Me-Not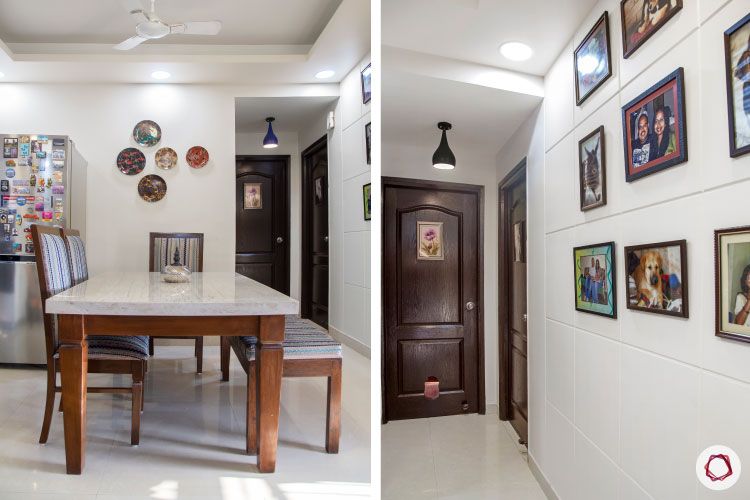 The focal point of this home is scratch-resistant furniture and furnishings that accommodates pets. Sushmita and Faizan did not want to over-crowd the living room as their pets like to hang out in this space. So Mridul added a centrepiece of nested tables, which also work as stools, providing extra seating to supplement the five-seater sofa.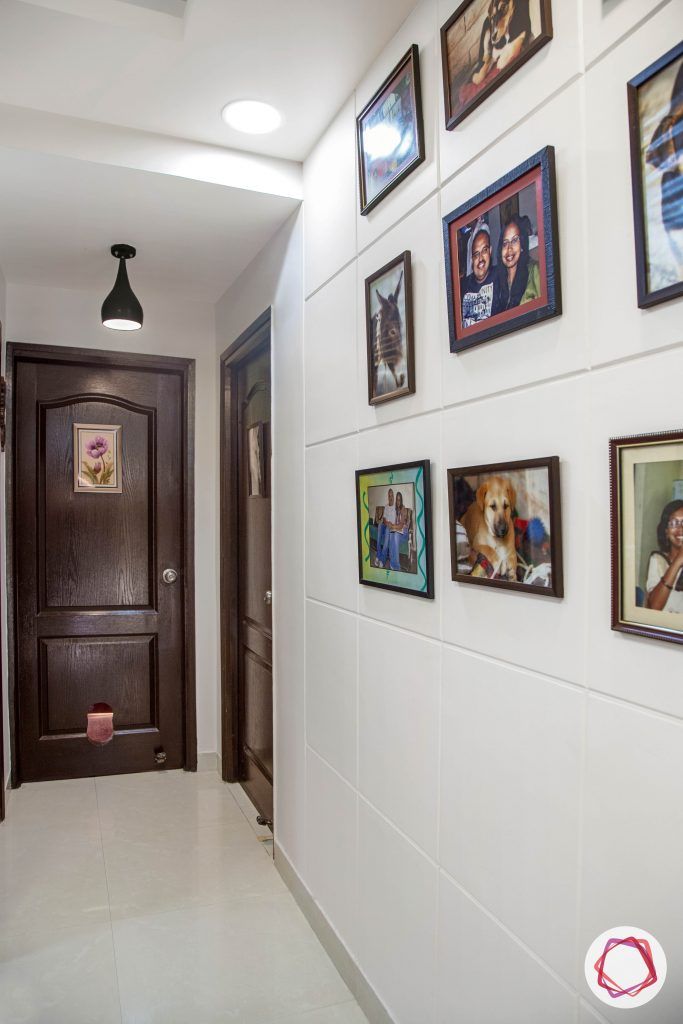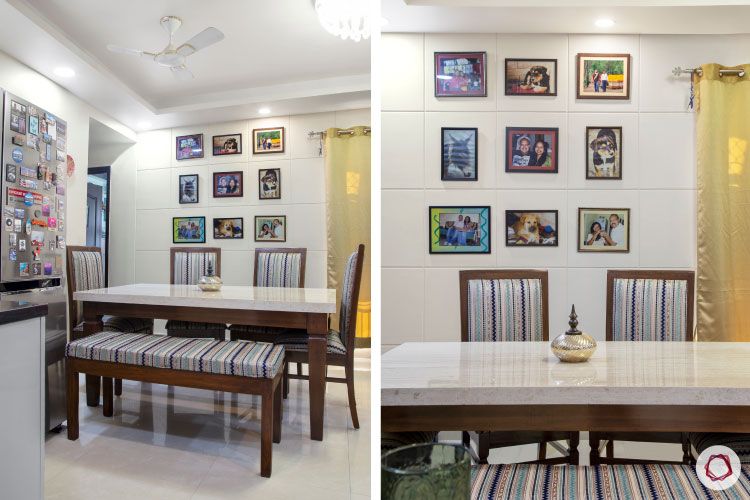 The dining space is limited, so the six-seater dining set includes a bench to save space. This bench also happens to be a favourite lounging spot for Lafu and Novu (nicknames for their canines). The gallery wall is panelled and has a rough matte texture. This ensures that any scratches inflicted on the wall by the four-legged inhabitants will not be evident.
Classic Kitchen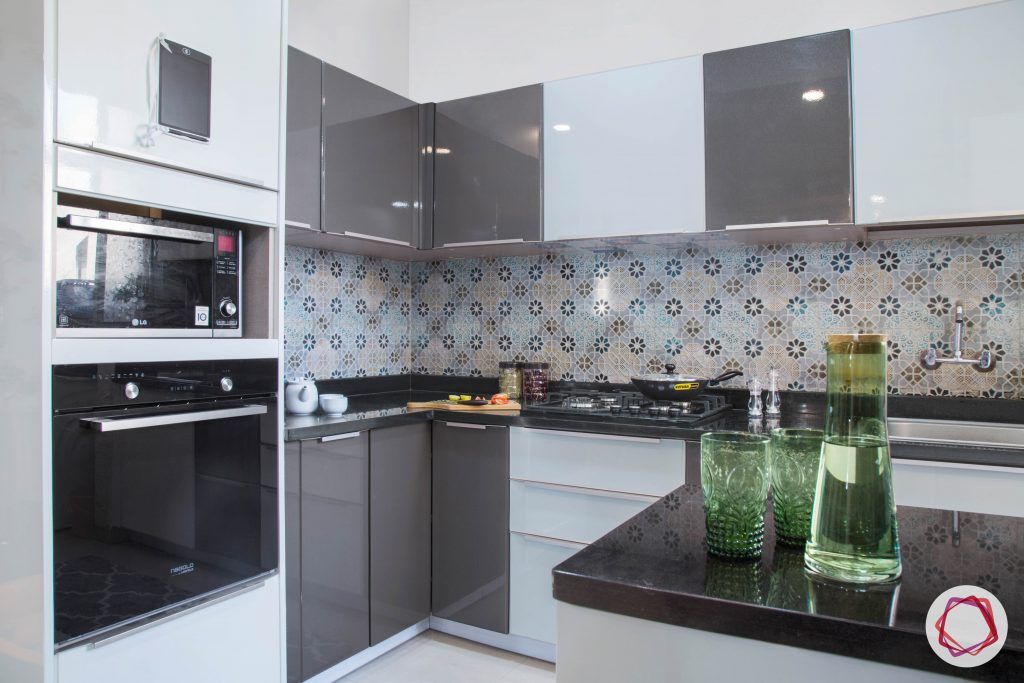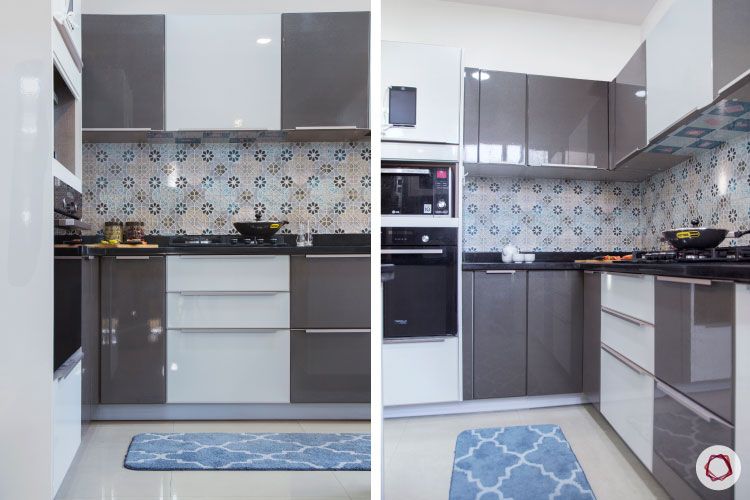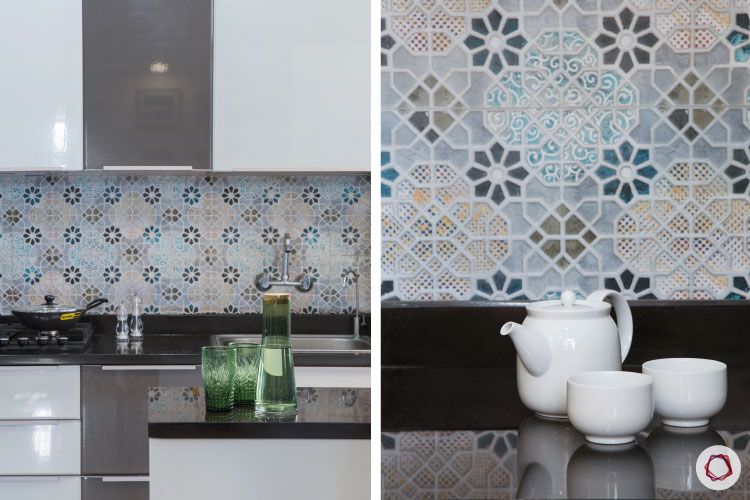 The kitchen is done up in a classic colour combination — grey and white laminate — which is accented with the subtle colours of the tiles. Apart from adding a dash of colours, the tiles are also the only touch of tradition in the house with Indian floral motifs. The kitchen, which Sushmita describes as inviting, is her favourite space in the house. It also includes a bar-cum-breakfast counter that the busy working couple use for hurried meals and also for storing their spirits.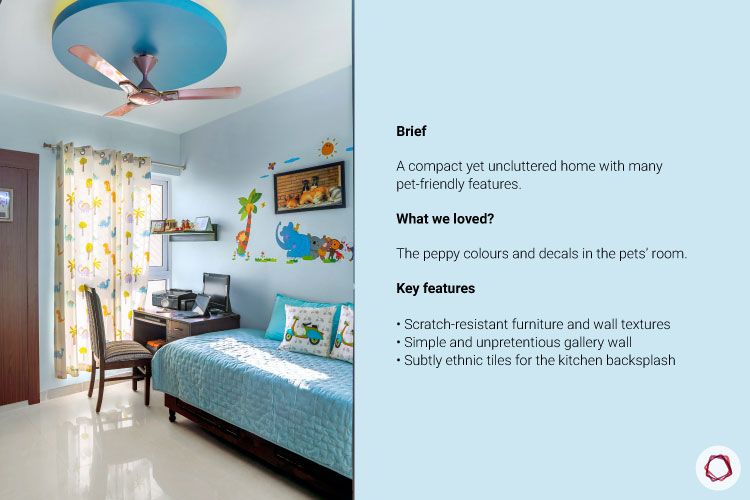 His Master's Room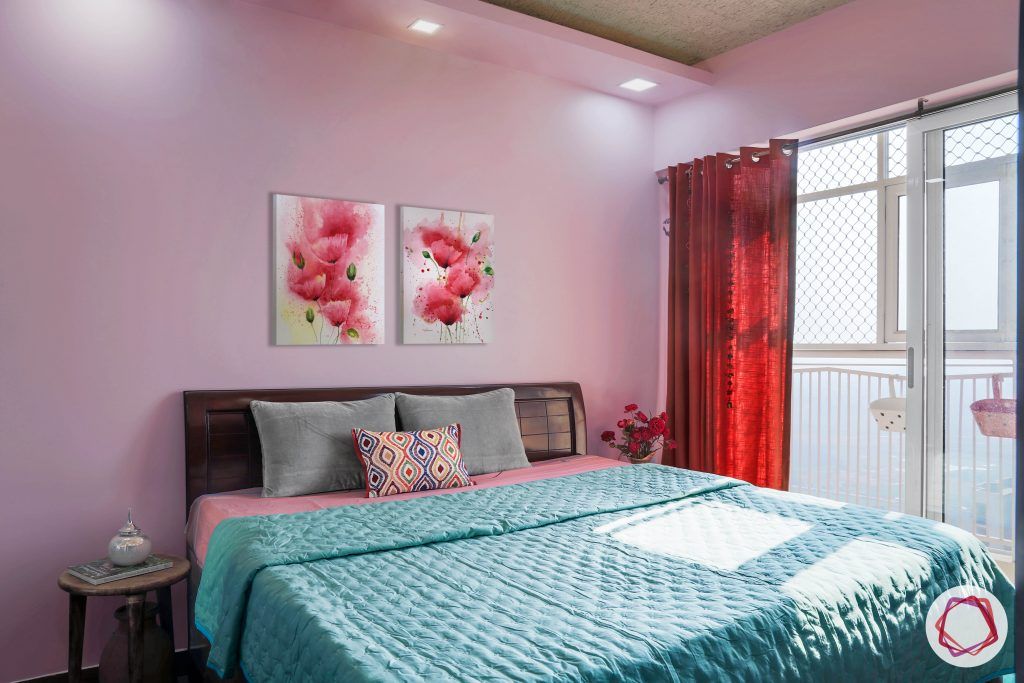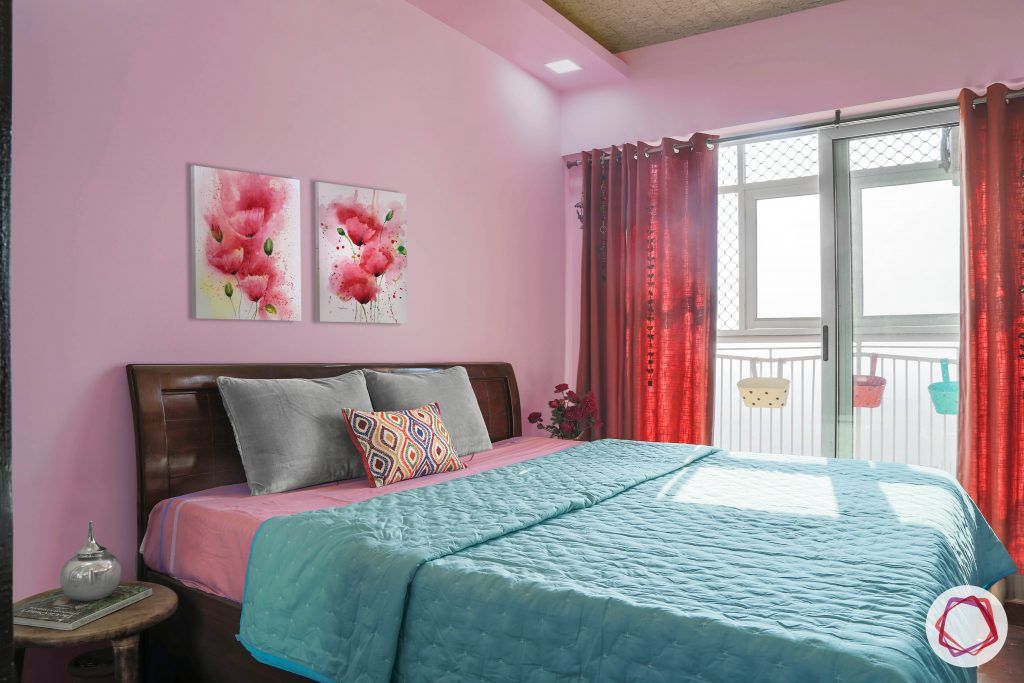 The lady of the house has a weakness for pink, so pink it is for their bedroom. Wooden furniture along with wooden flooring and ceiling give a warm tone to the room that is in stark contrast to the soothing prettiness of pink. The uncomplicated design ensures there is plenty of space to move around in this room.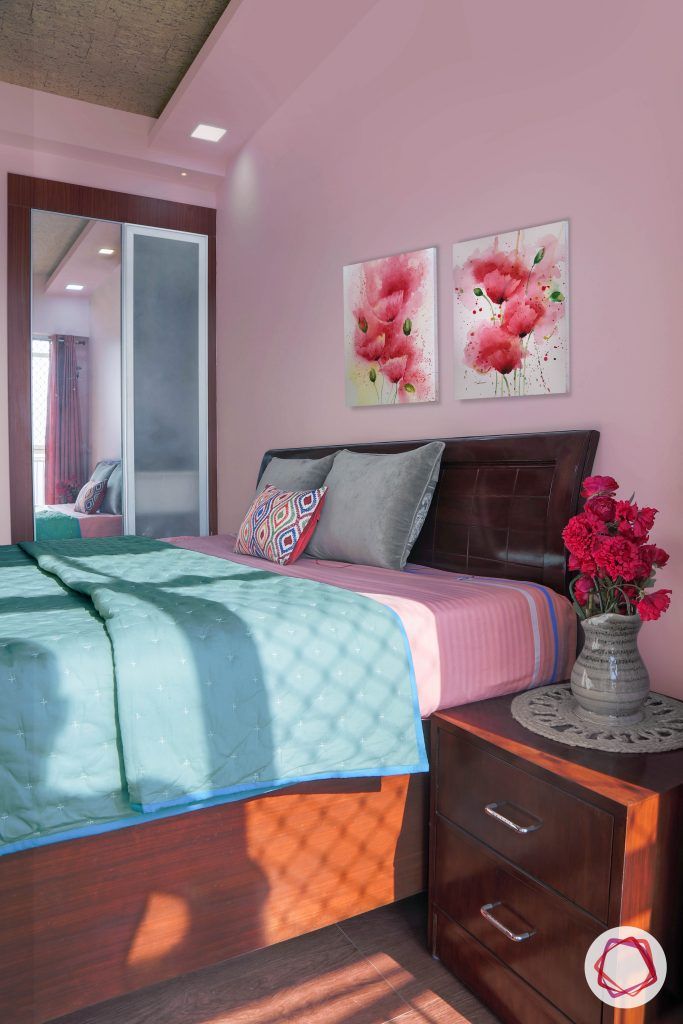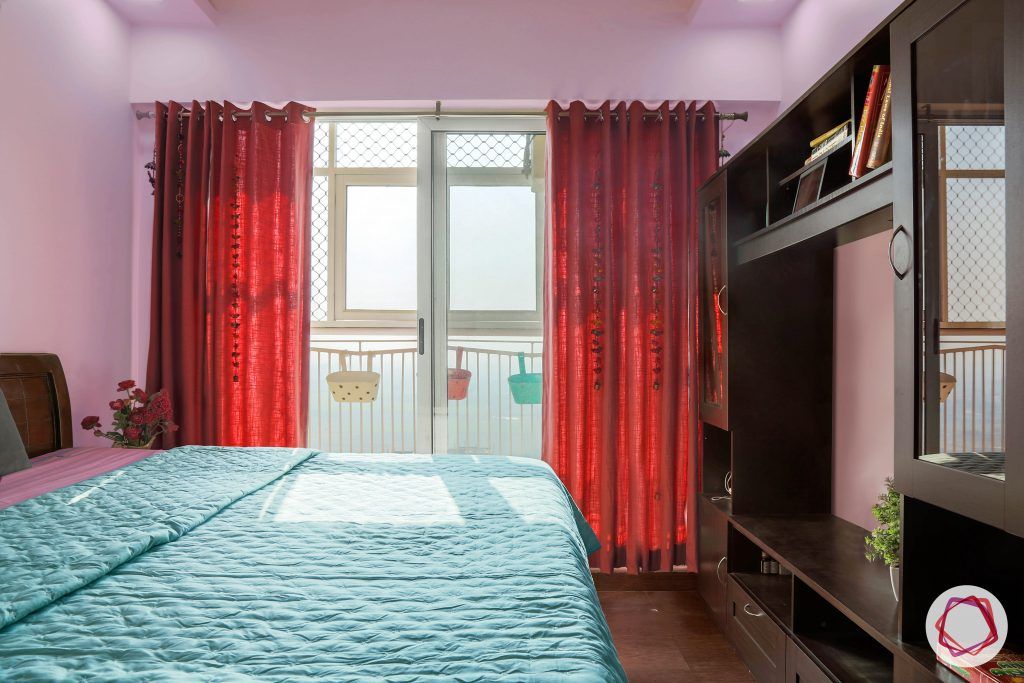 The entertainment-cum-storage unit is a simple affair that matches the dark woody tones of the room. It includes a TV, open ledges for display and glass cabinets that serve as a bookshelf.

A Pets' Room for the Little Ones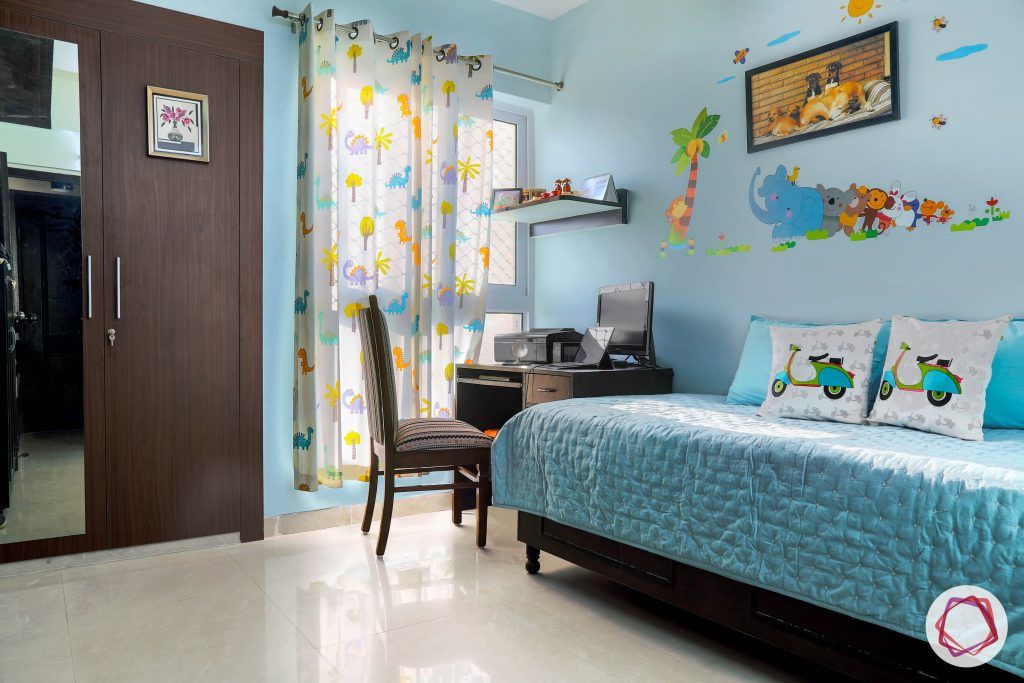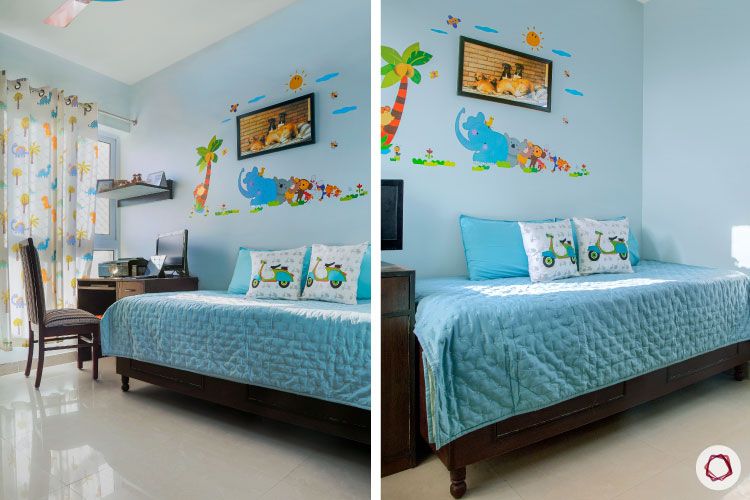 The pets have their own room in this home that is painted with a vibrant shade of sky blue. The pictures on the walls and cute decals make this room a fun space for the furry trio. Sushmita and Faizan believe that the bright colours in this room have a positive effect on the mood of their pets. There is a daybed in the room with storage space and a compact workstation for Faizan.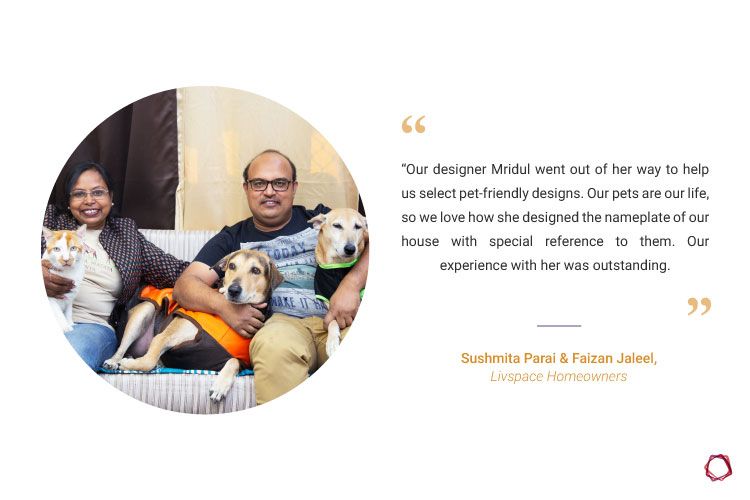 "Working with Sushmita and Faizan was really interesting because their needs varied from regular families. The focus of the design process was on their three adorable pets. We kept the home as uncluttered as possible so that their furry friends have ample space for moving around."
-Mridul Jain, Interior Designer, Livspace



If you loved the pet-friendly aspects of this boisterous home, also check out the pawsome interiors of This 3BHK is that Earthy with Industrial Elements.
Send in your comments and suggestions.