Hear 'budgeted' and do you find yourself going straight to the stereotype of low-quality and bargain deals? At Livspace budgeted means smart-buys with high-quality end-to-end services that won't cost you an arm and a leg. As a new or temporary homeowner, a low budget home design is a beneficial way to help you get a bang for your buck. Based on your personality- the colours you use, the accessories and materials that you imbue into your home can have a positive lifestyle impact on you. However, this impact needn't be created with overly expensive elements. With these ideas, you can work to your budget's strength and still have a stunning home.
As another calendar year comes to a close, we round-up some of the most beautiful budget homes from around the country.
Low Budget Home Design #1: Colourful & Plush Interiors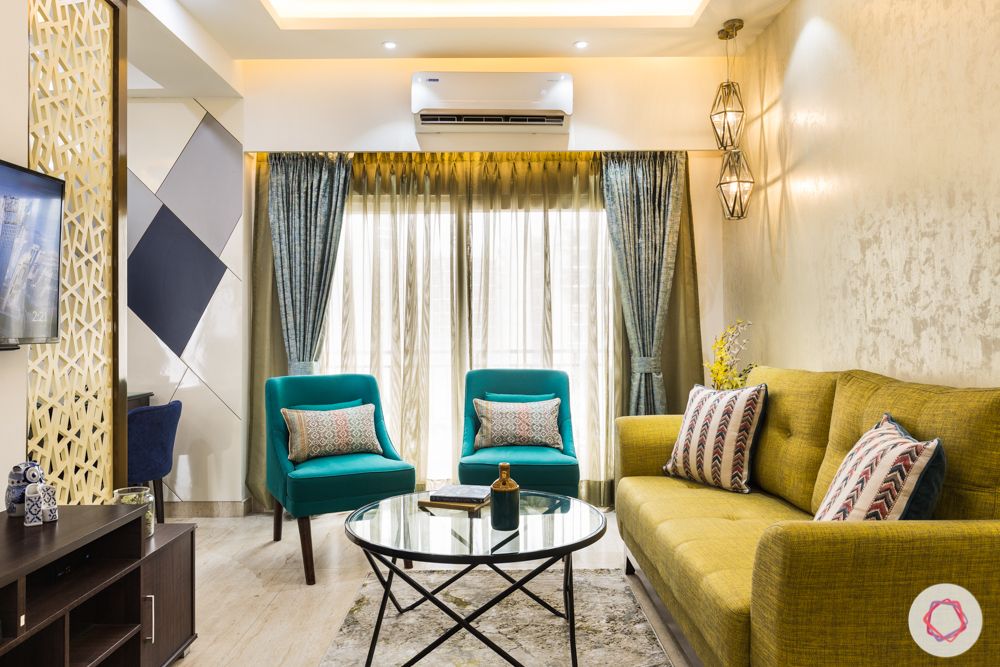 Place: Noida
Size: 2BHK spanning 1000 sq ft approx.
Budget: ₹4-5 lakhs
At Livspace, a home with unique lighting, striking arm chairs and a fully-modular kitchen is achievable within a budget. And that's exactly what we did for homeowners, Aditya and Swati. Take a look at the attention to detail in this 2 BHK low budget home design and you too will say, "The Result is Just Brilliant!"
Low Budget Home Design #2: Classic Blue & White Interiors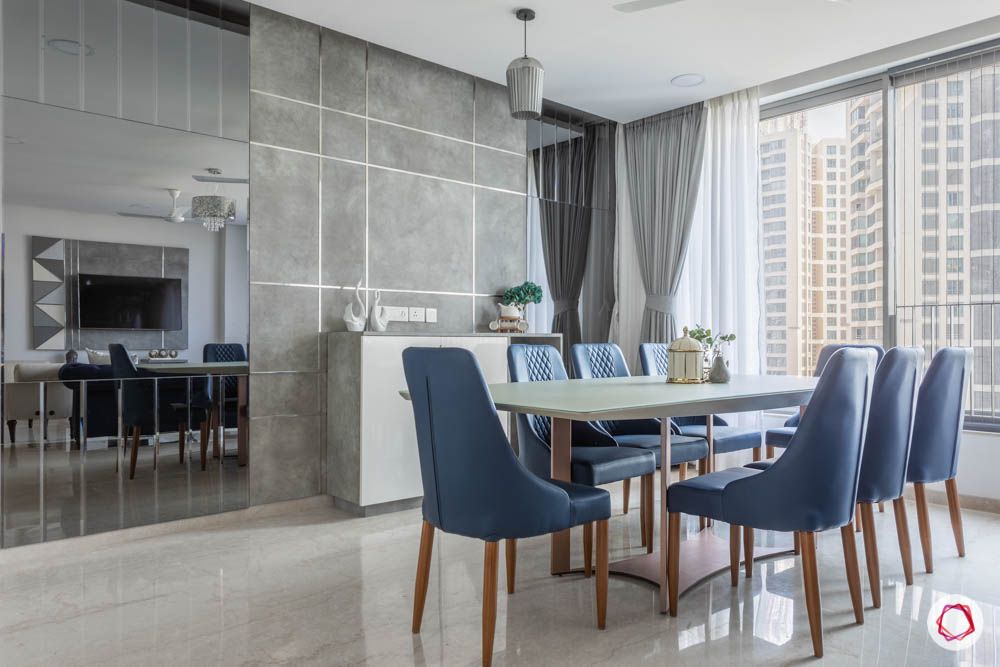 Place: Mumbai
Size: 3BHK spanning 1,400 sq ft approx.
Budget: ₹2-3 lakhs
What we love about this home is the fact that This 3BHK at Oberoi Esquire is Classy and fresh. When homeowner, Jyoti met Sakshi Shetty, her designer, she told her that she wanted a home that celebrates peace and has no bright colours. Sakshi suggested a colour palette with soothing whites and greys and Jyoti nodded in agreement. She filled this home with muted tones, elegant finishes and ample space for their pets to goof around. Take a tour of this apartment at Oberoi Esquire and get a taste of heaven!
Low Budget Home Design #3: Pastel Themed Rooms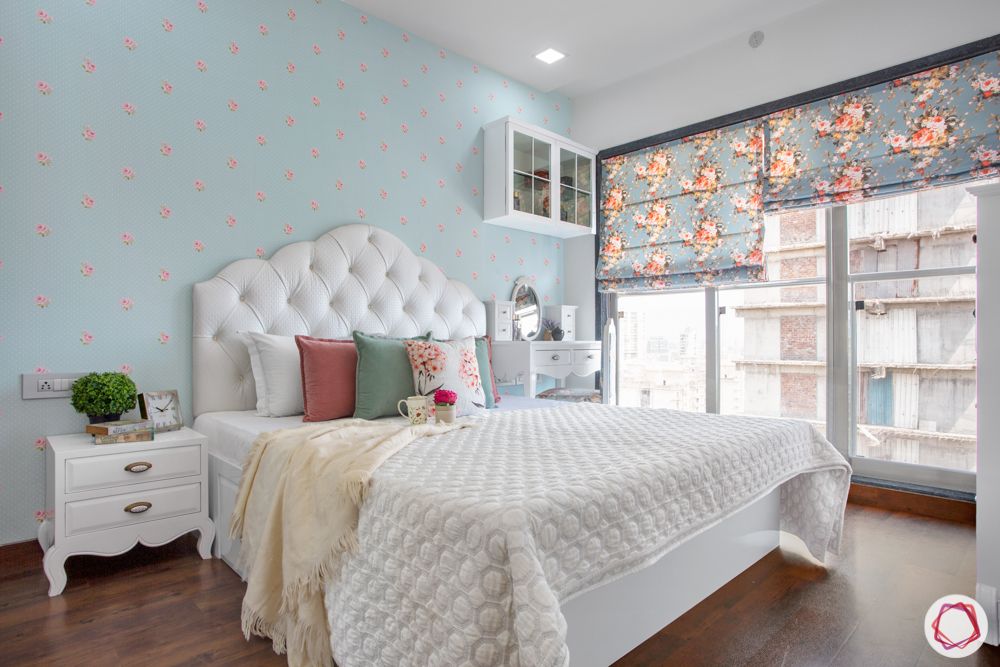 Place: Mumbai
Size: 2BHK spanning 750 sq ft approx.
Budget: ₹7-8 lakhs
Sudeep and Nikita's home exude a calm vibe and make you feel comfortable the moment you step in. This well-travelled couple has fine taste in interiors and they were looking for someone who will resonate with it. After meeting designer Amar Maru, they were convinced and confident about getting Dreamy Budget Interiors for 2BHK through Livspace. A couple of visits to the Lower Parel Experience Center and a few discussions later, they zeroed in on the final designs.
Low Budget Home Design #4: Pretty & Personalised Interiors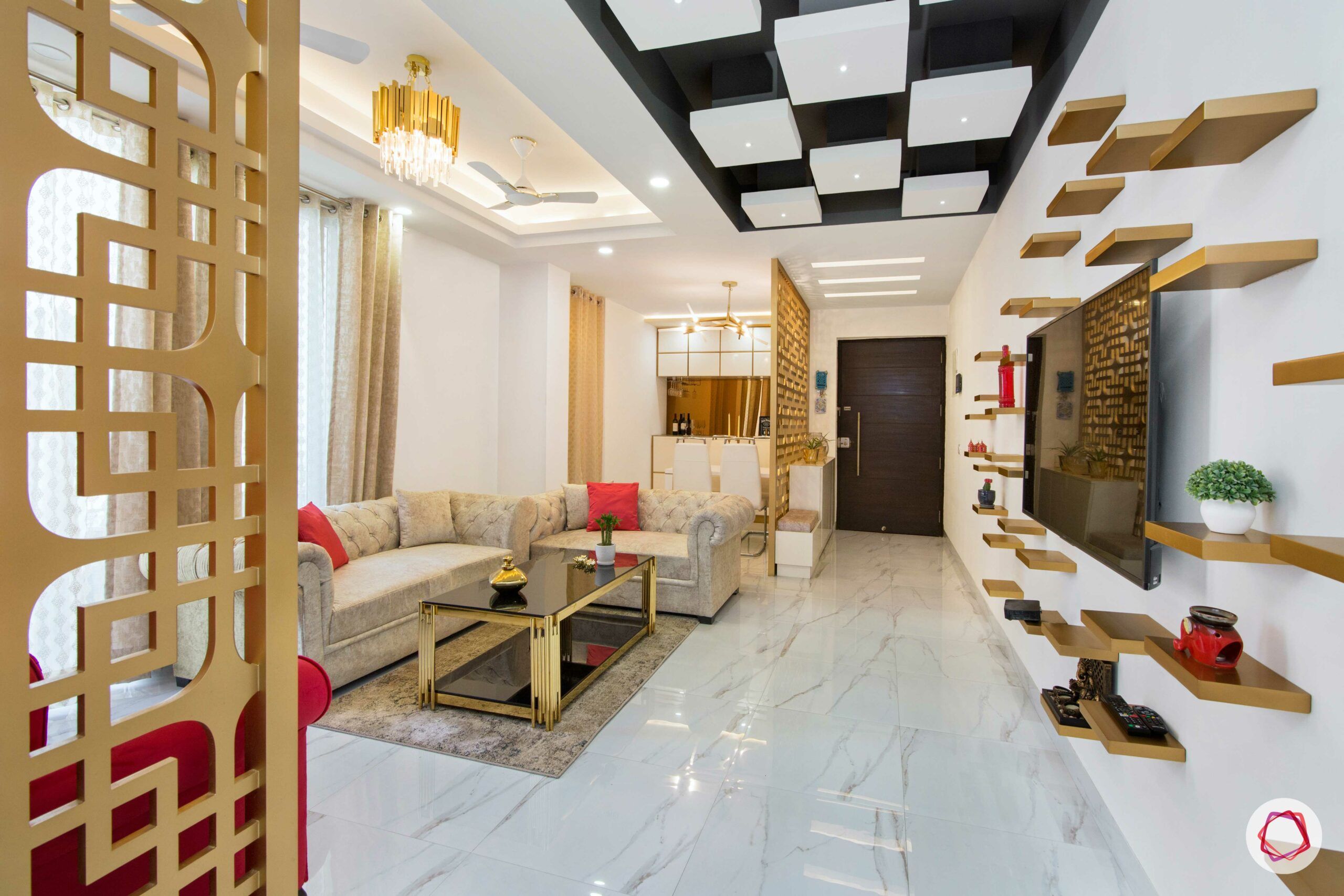 Place: Gurgaon
Size: 3BHK spanning 1,800 sq ft approx.
Budget: ₹6-7 lakhs
We love a personalised and inexpensive project! Livspace homeowner and makeup artist Sonam Bisht, residing at TDI Ourania, found us through our Instagram page. This fashionista is an ardent follower of lifestyle handles and on one such browsing trip she came across Livspace. Therefore, we thought we must design A Home Befitting a Fashionista.
Low Budget Home Design #5: Combination of Old & New Furniture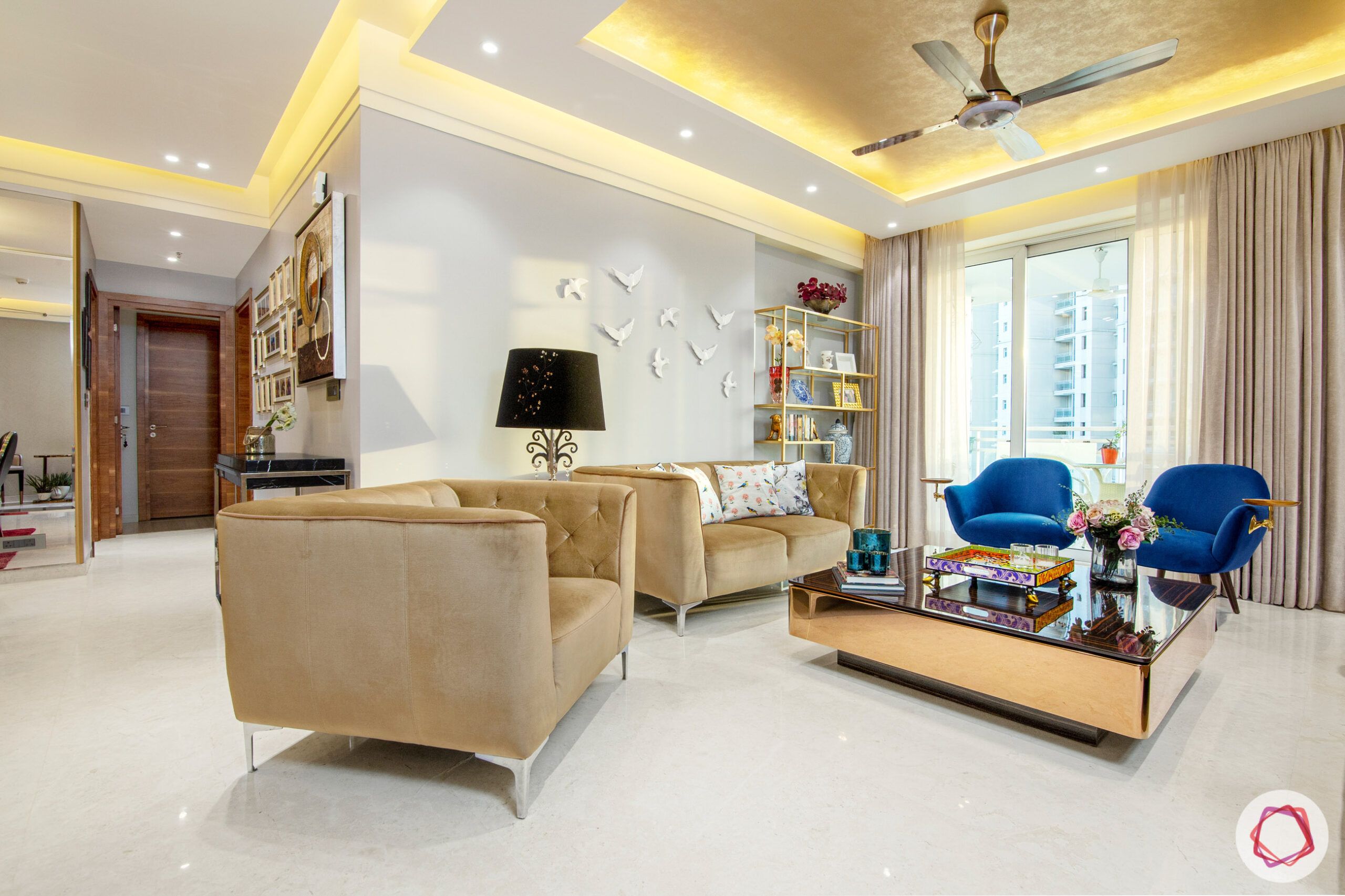 Place: Gurgaon
Size: 3BHK spanning 1600 sq ft approx.
Budget: ₹8-9 lakhs
If you believe that a penny saved is a penny earned then, you will love this low budget home design. In order to make the most of their previously used furniture, the Kapurs' wanted a mix of existing furniture pieces and new ones. Livspace designers Sahil Suri and Shrishti Anand took on the challenge of understanding their requirements and crafting interiors that would be Budgeted & Swanky at DLF Park Place. Take a look at the full home tour to see how we have blended all these elements into one theme.
Low Budget Home Design #6: Classy & Neutral Designs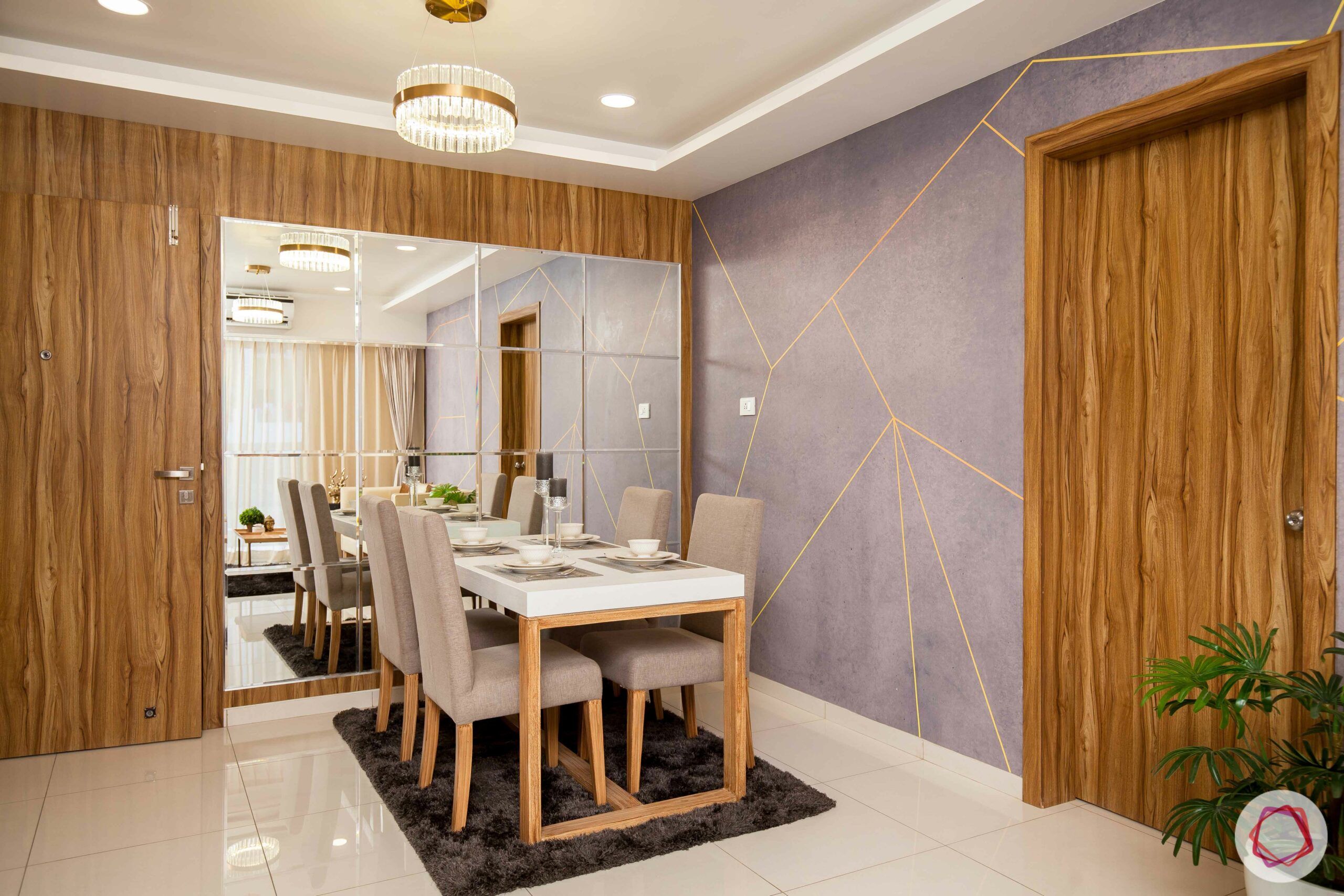 Place: Pune
Size: 2BHK spanning 700 sq ft approx.
Budget: ₹6-7 lakhs
The best budgeted homes are generally compact homes. Compact layouts are open to various minimal and classy designs. This Compact and Classy 2BHK Home in Pune has a perfect balance between glam and elegance and is sure to give you serious design inspiration. With subtle colours and a basic design, you will wonder whether this home can look plush.
Low Budget Home Design #7: Timeless Interior Designs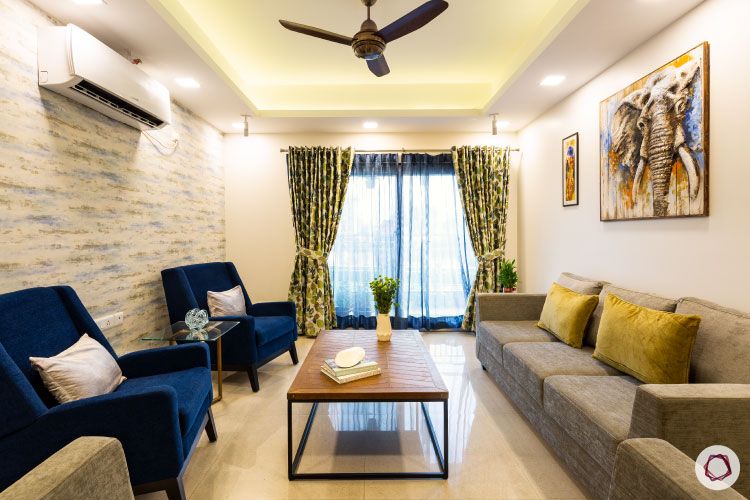 Place: Ghaziabad
Size: 3BHK spanning 2,000 sq ft approx.
Budget: ₹7-12 lakhs
Designed by Diya Kochhar, this low budget simple house design is nothing short of perfection. With carefully curated decor items and colours that are capable of calming your senses the moment you step in, this home will have you crushing over its simplicity. Take a tour around A 3BHK Where Design Meets Decor Effortlessly and do not forget to check out the lovely pooja corner that was carved out in a wall niche.
Low Budget Home Design #8: Statement Elements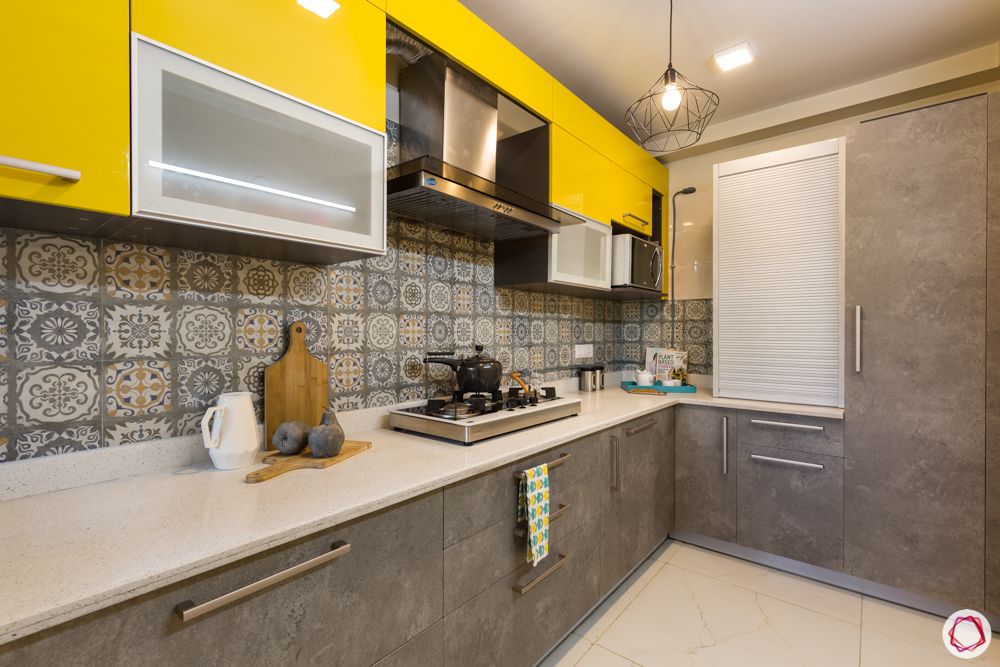 Place: Delhi
Size: 3BHK spanning 1000 sq ft approx.
Budget: ₹6-7 lakhs
This 3BHK is Beautiful on a Budget. However, with this home tour, we learnt that when the furniture is already in the picture, the design of the house has to be woven around it. All this while also delivering a fresh look. When Rajat and Shilpi Arora approached Livspace, they wanted a designer home that allowed them to showcase their existing furniture. Livspace designer Archie Ahlawat surprised them by weaving a story around them for their dream home.
Low Budget Home Design #9: Simple & Fresh Themes
Place: Bengaluru
Size: 3BHK spanning 1,500 sq ft approx.
Budget: ₹5-6 lakhs
We believe, a bargain deal isn't a bargain unless it's something you need. This Style on a Budget: 3BHK Home will show you how to get minimal interiors and a striking kitchen in simple colours. Minimalists by nature, Madhumitha and Harsha believe in simple, uncluttered living that also reflects in their home interiors. After a couple of visits to our Experience Centre on Lavelle Road with designer Sangeetha, they were convinced that Livspace was the design partner they needed.
Low Budget Home Design #10: Interiors with Earthy Tones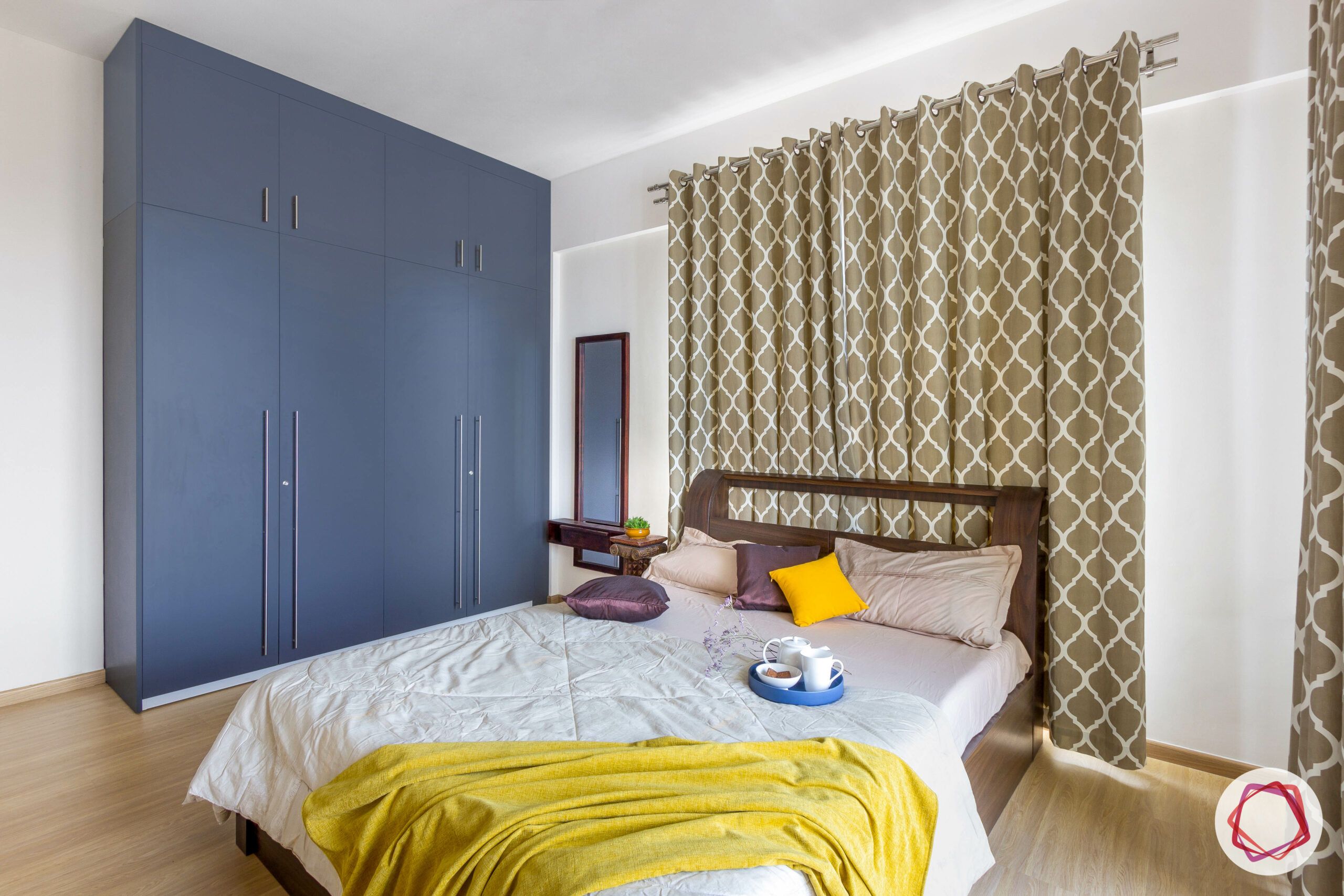 Place: Bengaluru
Size: 3BHK spanning 1,500 sq ft approx.
Budget: ₹7-10 lakhs
Livspace interior designer Saujanya S has managed to keep the earthen theme intact in this new home design while adding interesting wall treatments and contemporary style elements. Infact, she has also retained almost all the family's existing furniture! Homeowners Sameer and Geetishree Rout wanted Stylish Storage & Breezy Vibes to Rule this 3BHK.
If you enjoyed reading this story, take a look at Dull to Delightful: Renovation Stories of 2019.
Send in your comments and suggestions.