A well-organized kitchen is the key to any culinary success. However, when it comes to choosing the right kitchen storage cabinets, it is not always easy to figure out what you want until you actually start using the kitchen.That's why we've put together this quick, yet comprehensive list of things to consider. Read on to know what our experts have to say about designing a functional and stylish kitchen!
The following are the advantages of opting for open storage options in your kitchen.
Advantages of Open Kitchen Storage Cabinets #1: Space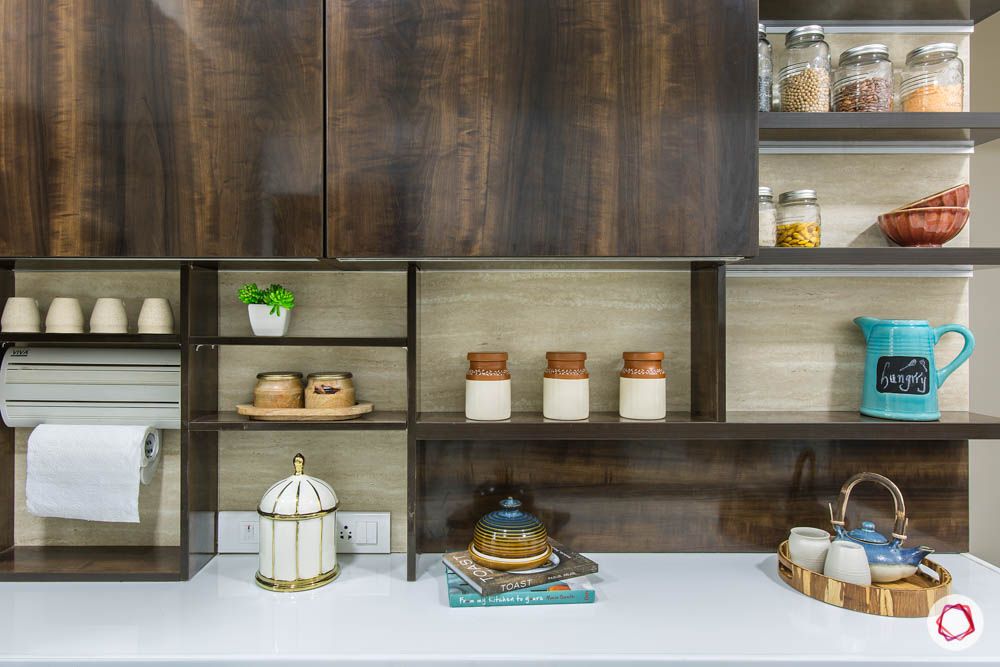 One of the best things about open storage plans is that the kitchen cabinets fit almost anywhere. If your kitchen extends beyond traditional layouts, open shelves are a great way to make use of the extra space.
Advantages of Open Kitchen Storage Cabinets #2: Openness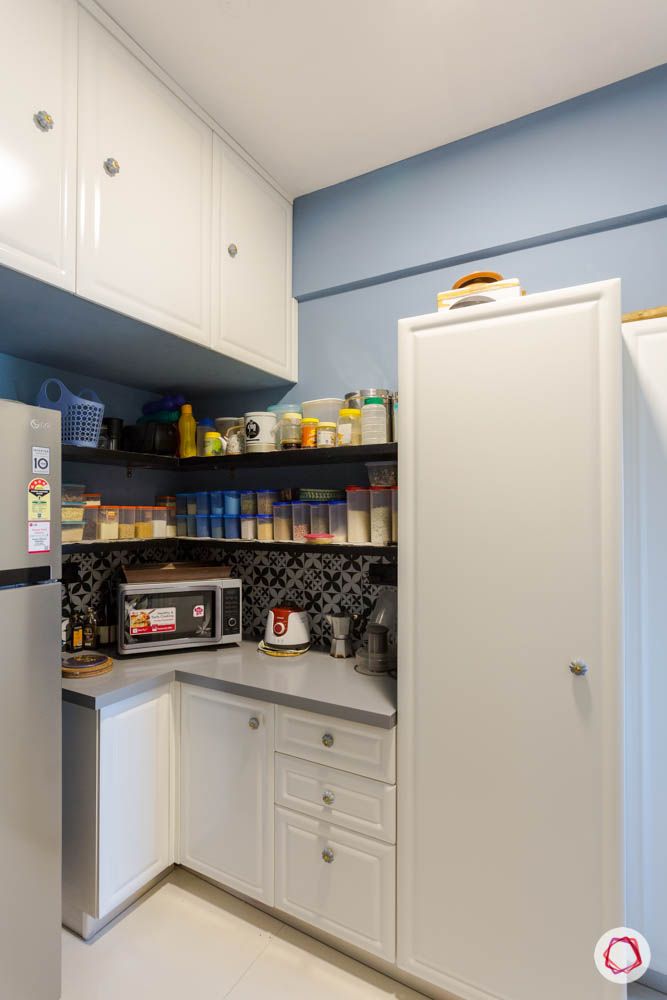 Open storage options work in kitchens of all sizes. So if your kitchen does not fit standard dimensions, open shelves are your best bet. With the right choice of material and colour, they can make any kitchen appear larger and more inviting.
Advantages of Open Kitchen Storage Cabinets #3: Organisation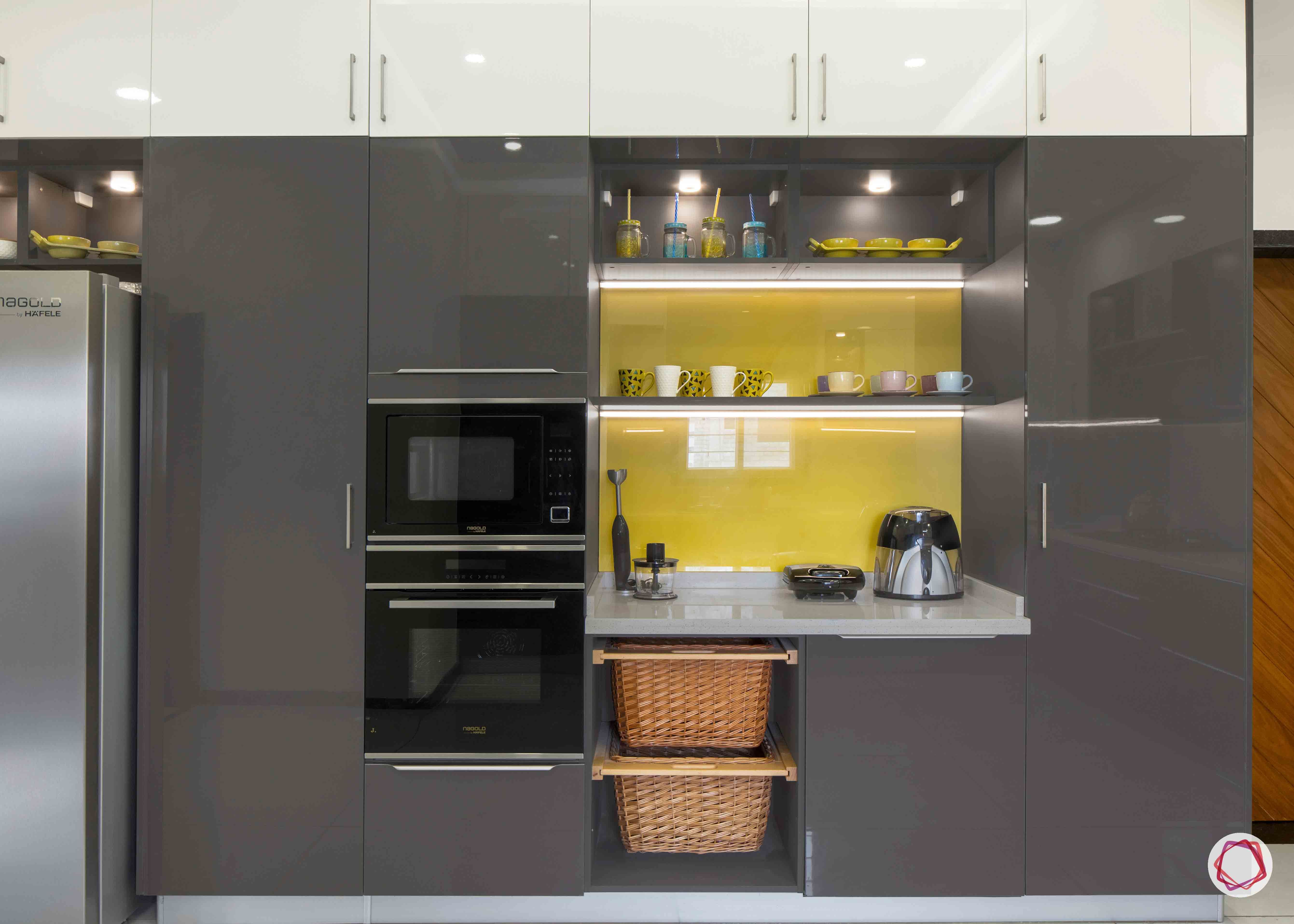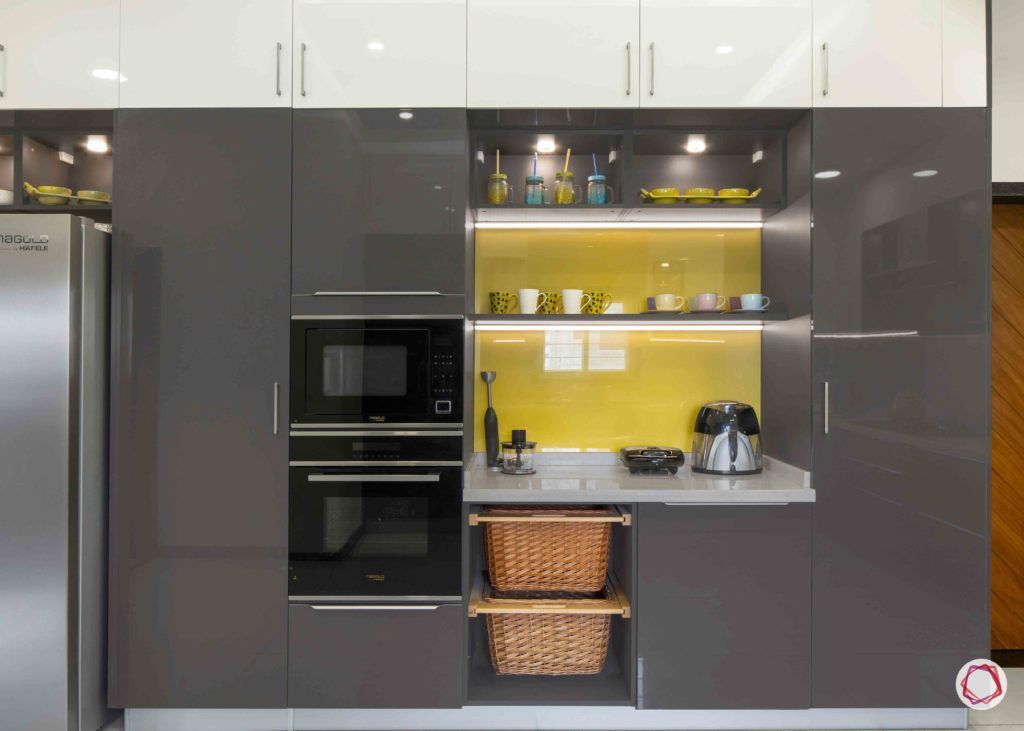 With open kitchen shelves, pots, pans, and china become your decor. This allows you to constantly experiment with how your kitchen looks. In addition, since everyday items are always in sight, it is easy to grab what you need.
Things to Consider Before Opting for Open Kitchen Storage Cabinets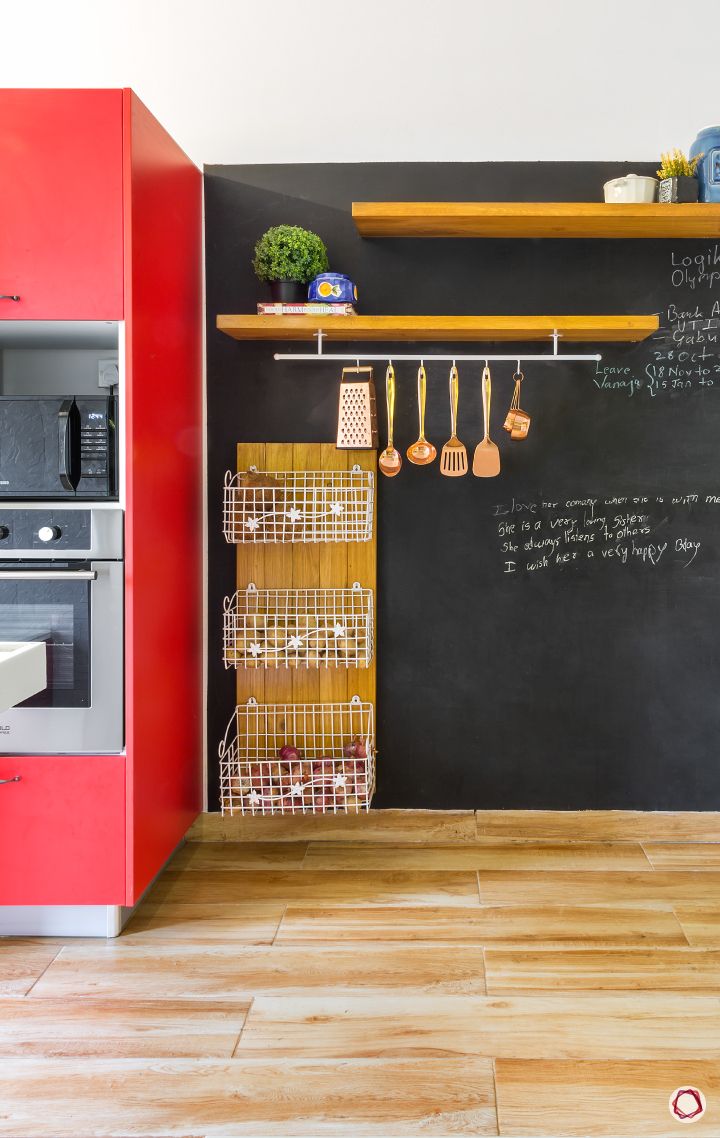 Cleanliness: Since the shelves are completely open, there is a possibility that dust accumulates on them. If you opt for open kitchen cabinets, you have to set aside some time every week to thoroughly clean them before they get too messy.
Kids and pets: If you have young children or pets in the house, open kitchen shelves give them easy access to everything. Ensure fragile objects are kept out of reach for a child/pet-friendly environment.
Closed kitchen cabinets come with their own set of benefits and they are as follows.
Advantages of Closed Kitchen Storage Cabinets #1: Defined Storage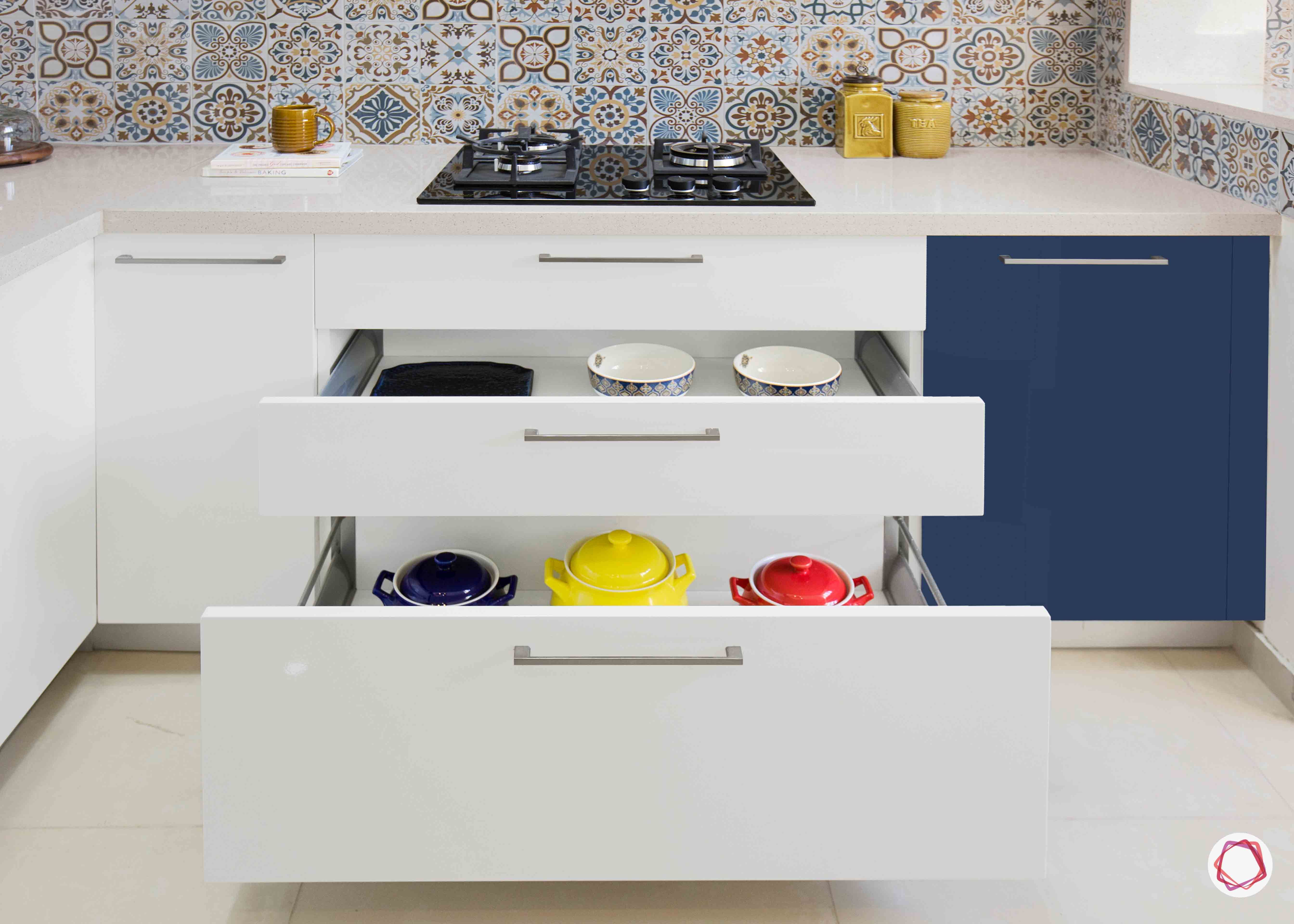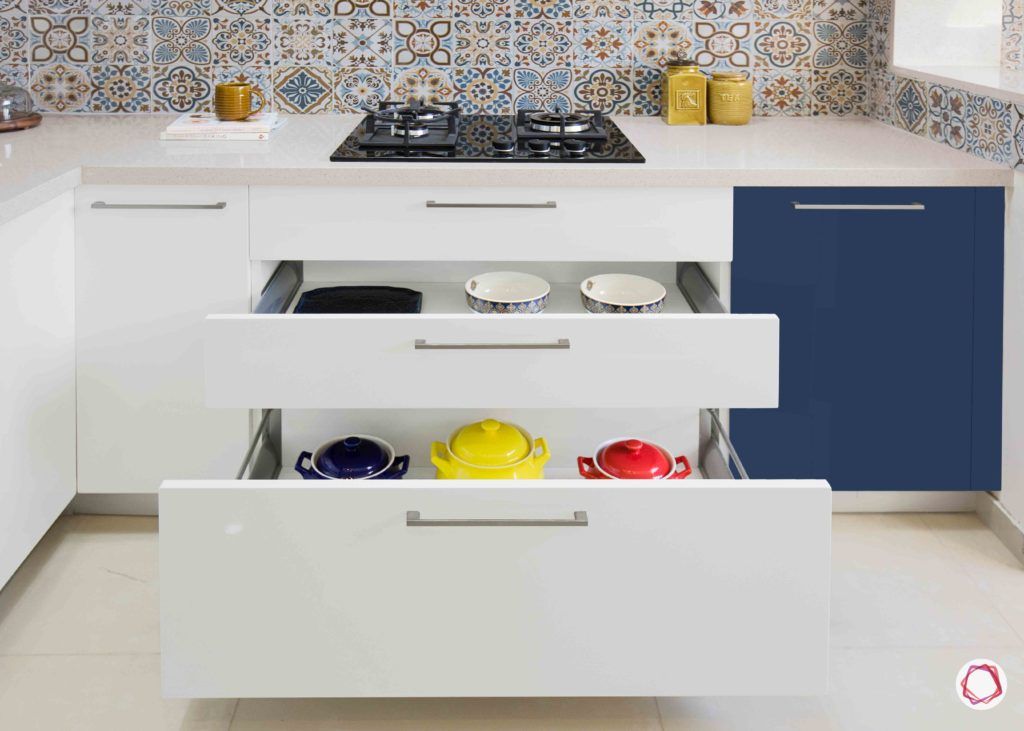 With closed cabinets, there is a place for everything, and everything is in its place. Having storage with doors makes everything feel more compact and neat.
Advantages of Closed Kitchen Storage Cabinets #2: Endless Customisations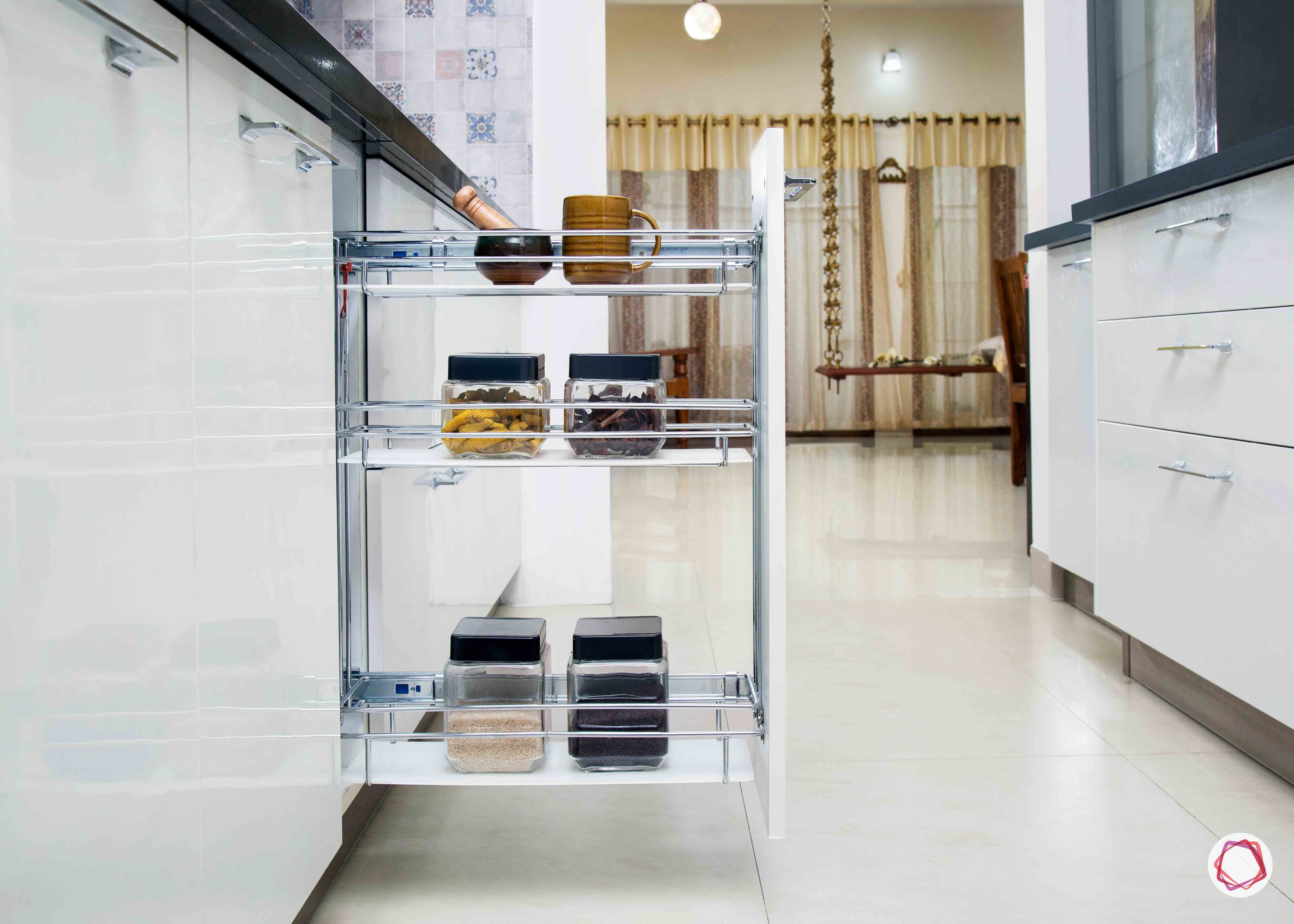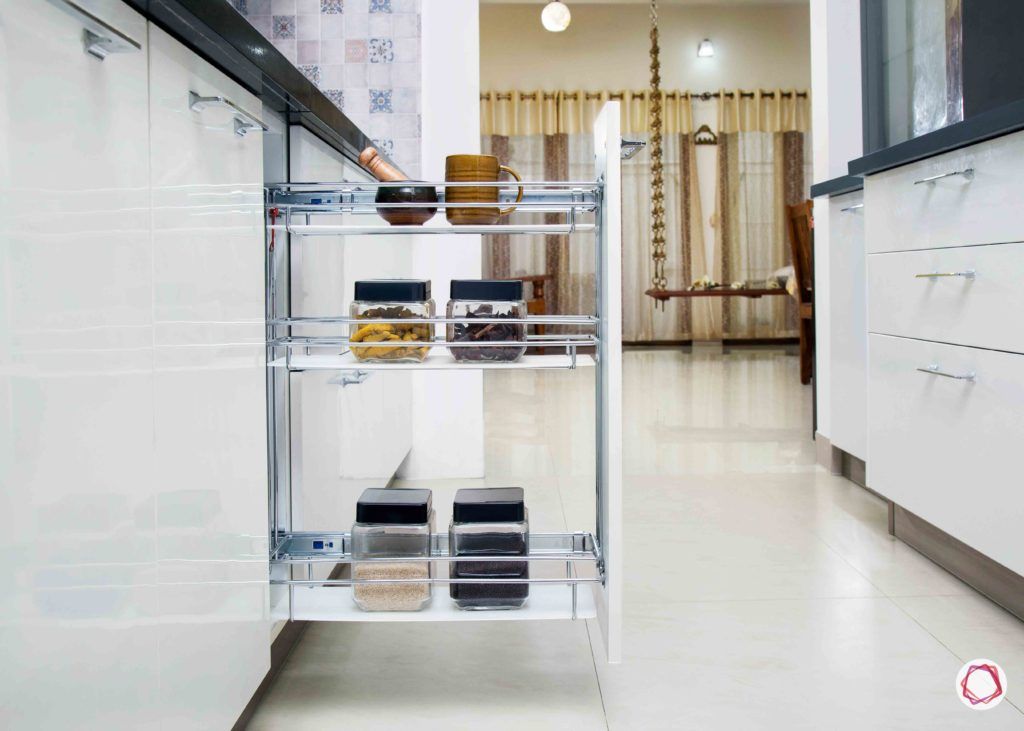 With an array of materials to choose from, you can style your kitchen cabinets in any way you want! For an elegant and classy look, we suggest a dark wooden finish. On the other hand, a kitchen furnished with steel can offer a modern industrial look. You can also use the shelves to lend color to a monochromatic kitchen!
Advantages of Closed Kitchen Storage Cabinets #3: Safety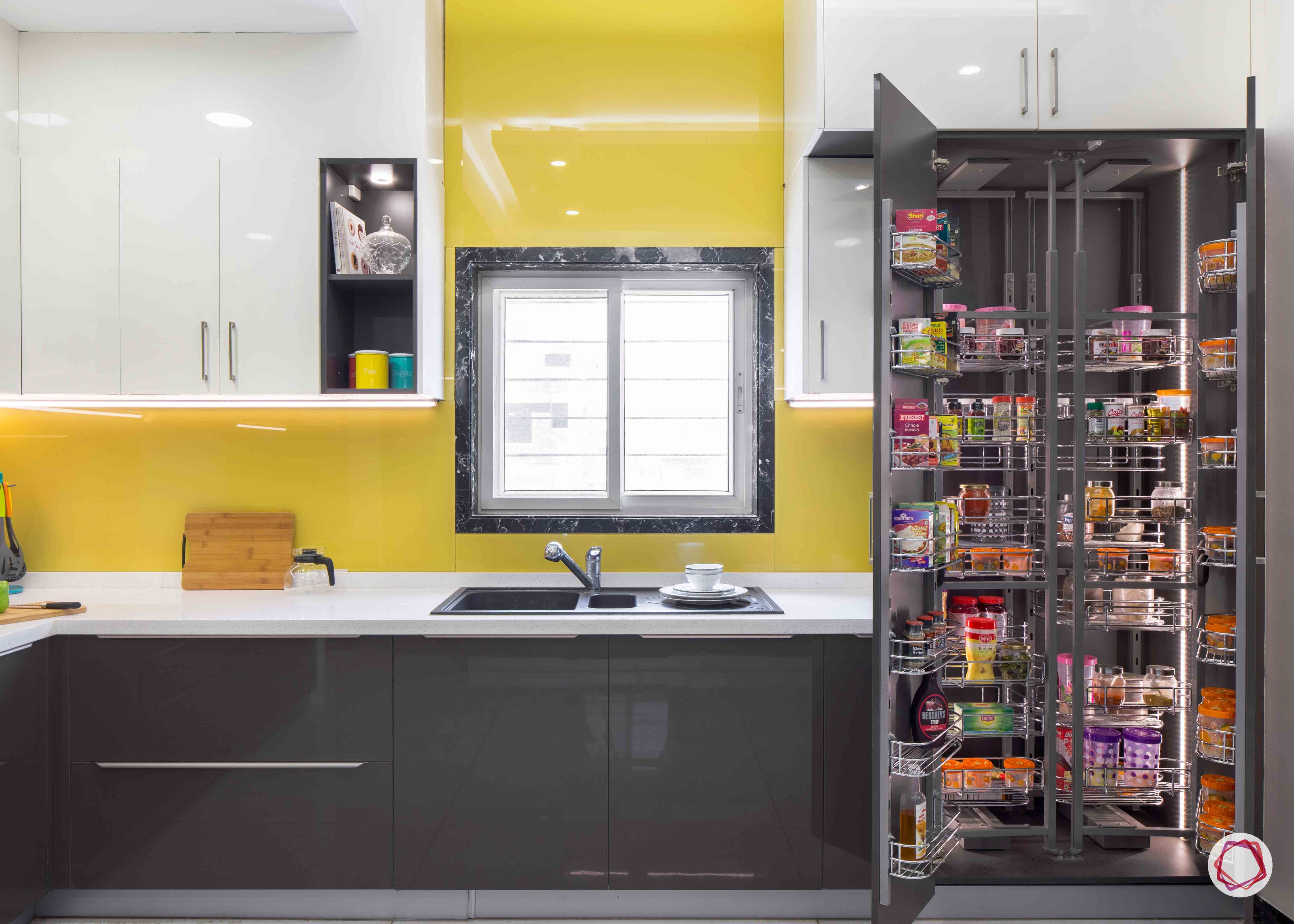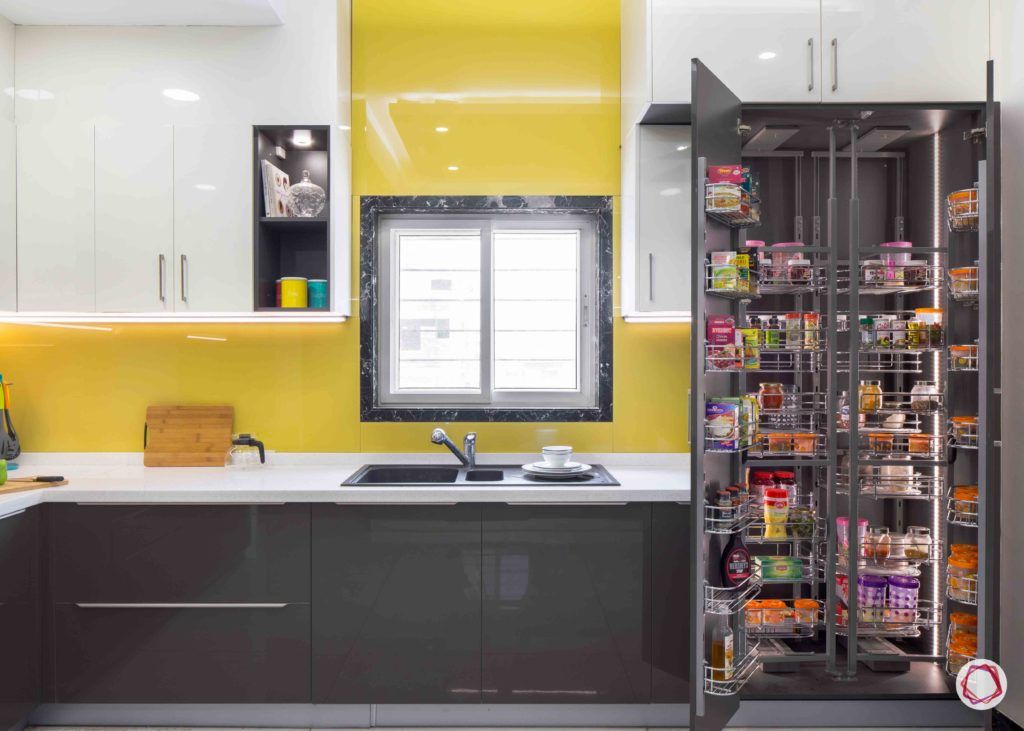 If you have kids at home, you may want to opt for soft-close kitchen cabinets to prevent any accidents. This also slows down everyday wear and tear, providing longer shelf life to the cabinets.
Things to Consider Before Opting for Closed Kitchen Storage Cabinets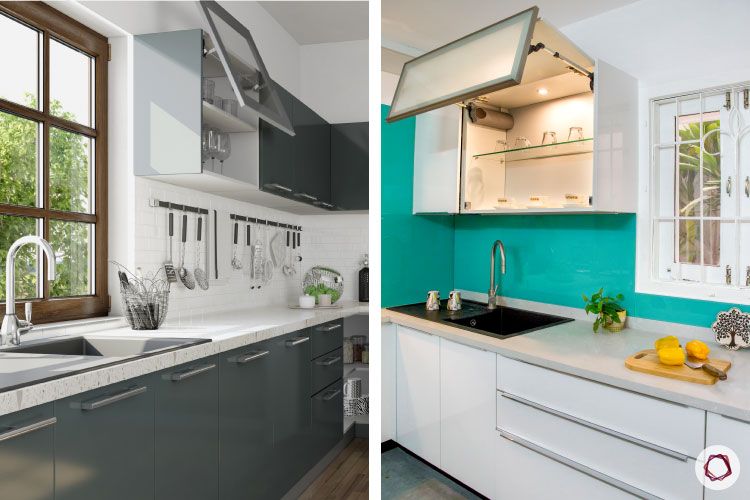 Longevity: While closed kitchen cabinets are most definitely a preferred choice, they are comparatively expensive, and they are a long-term investment. If you are considering them for your kitchen, be sure to plan for your future needs as well.
Think decor: While opting for closed cabinets, you need to think about how they fit into your overall decor. Consult an interior designer to ensure you get everything right, starting from color to fittings.
Need more information about how you can transform your kitchen? Explore 6 Trending Techniques to Open & Close Cabinets.
Send in your comments and suggestions.