What's better than a home of your dreams? A villa of your dreams, that's what! The motto of interior design for a bungalow is simply this: where there's space, the possibilities are endless.
While designing a bigger space allows you to experiment with design styles and elements, it's important to maintain a cohesive and unified aesthetic across your bungalow interiors. So, how should your bungalow style house interiors look? We have rounded up the best bungalow interior design ideas from the 50,000+ homes we have designed. Here's some inspiration for your bungalow interiors:
Fantastic Foyer Interior Design for Your Bungalow
A good foyer design is an important part of your bungalow interiors, as it creates a lasting first impression on guests entering the home. Adequate lighting, reflective surfaces, and a cohesive design flow help establish an inviting ambiance and seamless transition into the rest of the bungalow.
Living Room Interior Designs to Rave About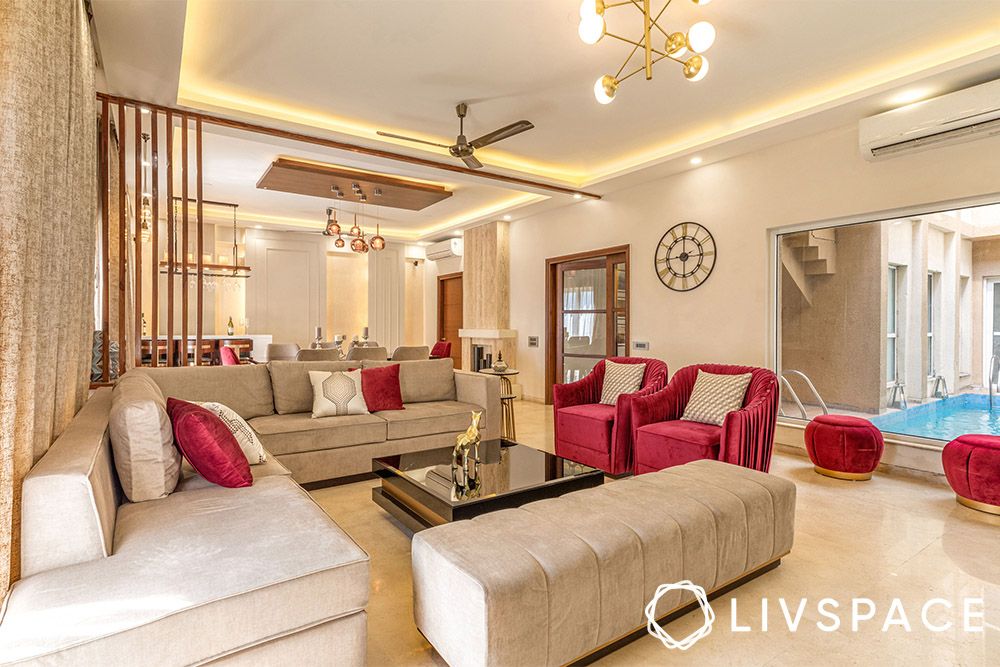 Embrace a refined aesthetic by incorporating understated yet sophisticated elements into every corner of your home. Consider adding a touch of grandeur with jewel-toned accent pieces, such as a luxurious armchair or tasteful pouffes, for a mesmerising finishing touch.
Also Read: The 15 Best Livspace Living Room Designs From 2022 to Suit Every Style
Bedroom Designs to Glam Up Your Bungalow Interiors
You cannot overlook the allure of glamorous bedroom spaces in bungalow interiors. These carefully curated sanctuaries bring a touch of opulence and elegance to the interior design for your bungalow.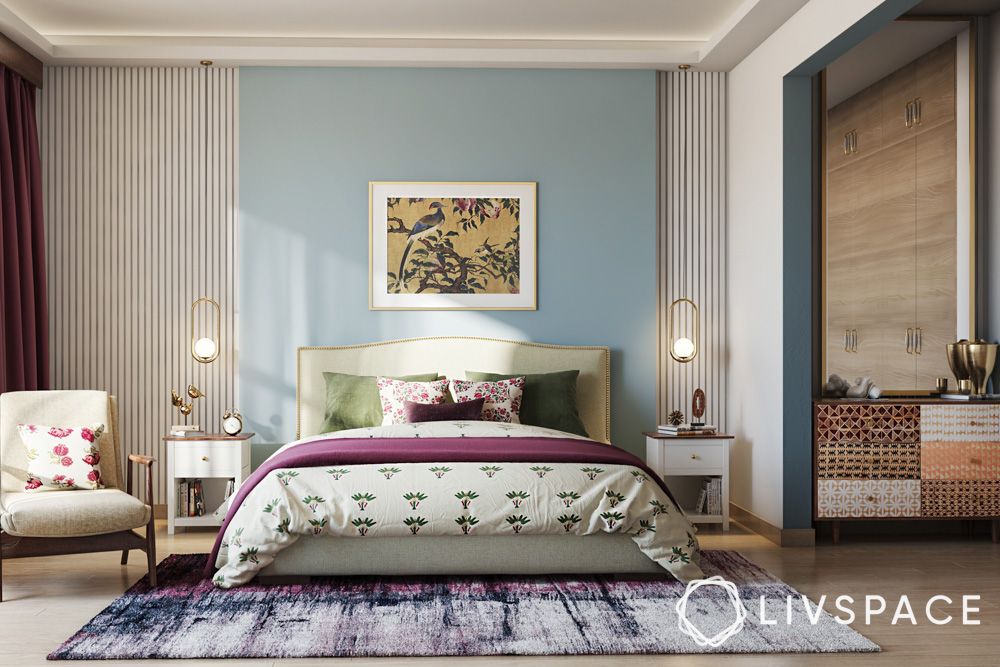 Kitchen Ideas to Stun Your Guests
Don't miss the harmonious blend of functionality and timeless charm when considering the interior design for your bungalow's kitchen. Whether you prefer rustic farmhouse or sleek modern interiors, the right kitchen designs provide a versatile backdrop to showcase your personal style while ensuring a cosy atmosphere.
Dining Room Designs to Create a Bungalow Style House Interior
Beautifully decorated dining spaces in bungalows exude elegance and charm. Thereby, they create an enchanting atmosphere for shared meals and special occasions. In fact, from exquisite chandeliers illuminating the table to meticulously crafted furniture and tasteful decor, these dining areas showcase impeccable attention to detail.
Also Read: A Helpful Guide on 7 Popular Kitchen Cabinet Materials and How Best to Use Them
Bar Designs to Amp Up Your Luxury Bungalow Interior Design
Whether it's a cosy corner or a dedicated space, a well-designed bar adds a touch of style to your bungalow interiors. It also provides a perfect setting for hosting gatherings and unwinding after a big day.
Moreover, if you want to add a home office to your luxury bungalow interior design, you can check out these ideas:
How Can Livspace Help You?
Livspace can make the journey to your dream home interiors an easy, hassle-free and amazing one. Here's how:
We provide easy financing options to design your home
Livspace also has a 45-day move-in guarantee*
Our products run through 146 quality checks
So, book an online consultation with Livspace today.
*For full scope, please visit, www.livspace.com/in/service. All contents of the story are specific to the time of publication. Mentions of costs, budget, materials, finishes, and products from the Livspace catalogue can vary with reference to current rates. So, talk to our designer for more details on pricing and availability.