A classic material with die-hard fans for years now, marble has found its way to many Indian homes today. As a durable material that also looks luxe, marble has its uses in different parts of a home and can instantly upgrade an interior design plan. Be it as armour for your kitchen in the form of a backsplash, or as a distinctive dining tabletop, there's no shortage of options when it comes to incorporating a marble design into your home.
Marble Design #1: As a countertop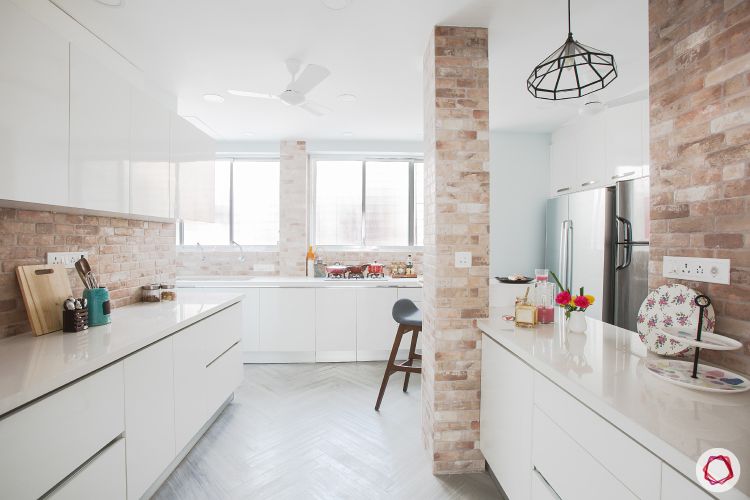 This is perhaps an age-old practice but marble still hasn't lost its way amid today's panoply of countertop options. Natural marble has an irreplicable pattern and each slab is different, making your countertop unique. The stone is also available in a variety of colours including off-white, ochre, grey, even black. However, marble isn't entirely efficient as it etches easily and is not heat-resistant. To counter this, consider installing honed marble with a matte finish.
Marble Design #2: As a table top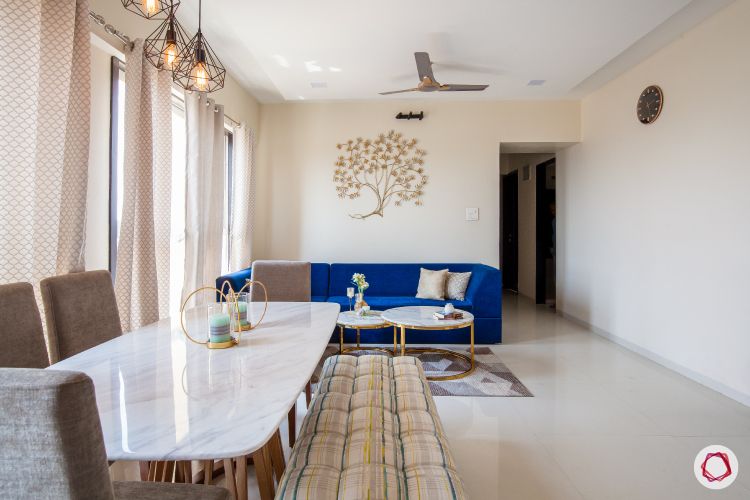 If you're looking for a way to glam up your dining space, bedroom or living room, look no further than a marble slab. It serves as a smooth tabletop or coffee table and the natural striations catch the eye instantly. For a Scandinavian look, consider pairing the marble slab with gold-toned or black table frames can. Positioning gilded mirrors against marble is a setup that's straight out of marble design photos in decor magazines.
Marble Design #3: As a sink or a bathtub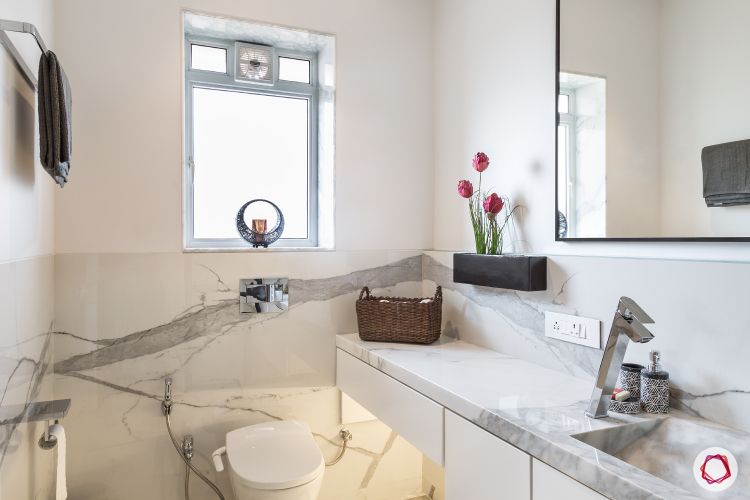 To incorporate marble as an accent instead of a surface, sinks and bathtubs made of the stone make a great choice. This is less of a commitment as it only involves picking out the right size and shape and then installing it in the space of choice. It's also a practical way to incorporate a more expensive trend into your home or add a luxe element to a small apartment.
Marble Design #4: As an accent piece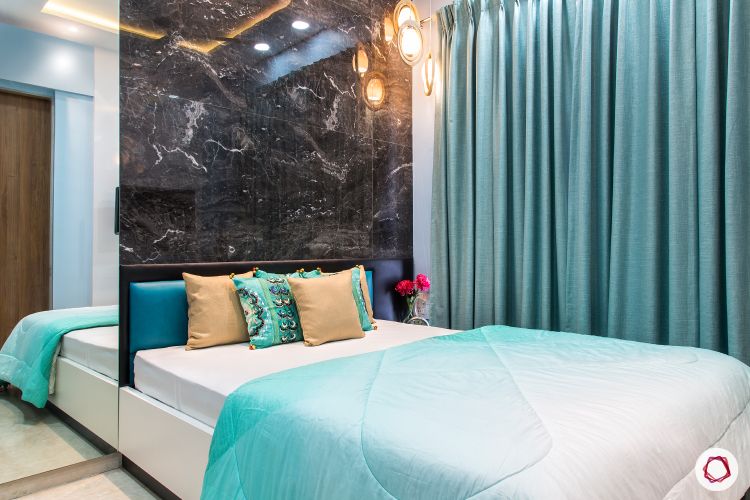 Marble has also made its way into minimalist decor plans due to its versatility. Marble accent pieces are a pocket-friendly way to introduce marble into your home without having to renovate or make significant changes to existing decor. Accent pieces run the gamut from statement chairs and marbled lamps to delicate cheese knives and marble knick-knacks. Consider choosing a piece that won't look out of place in your overall interior scheme, but still revamps the look and feel of the space.

Marble Design #5: As flooring
Marble once enjoyed a monopoly over the flooring aspect of interior design and, despite being usurped over time by vitrified tiles and wood, is still a functional choice. Installing marble flooring means diving into the deep end of the trend, but it also provides an instant facelift to any space. You could choose to lay marble across the house or command focal attention by installing it in specific rooms such as the foyer, the pooja room, even the bathroom.
Marble Design #6: As a shelf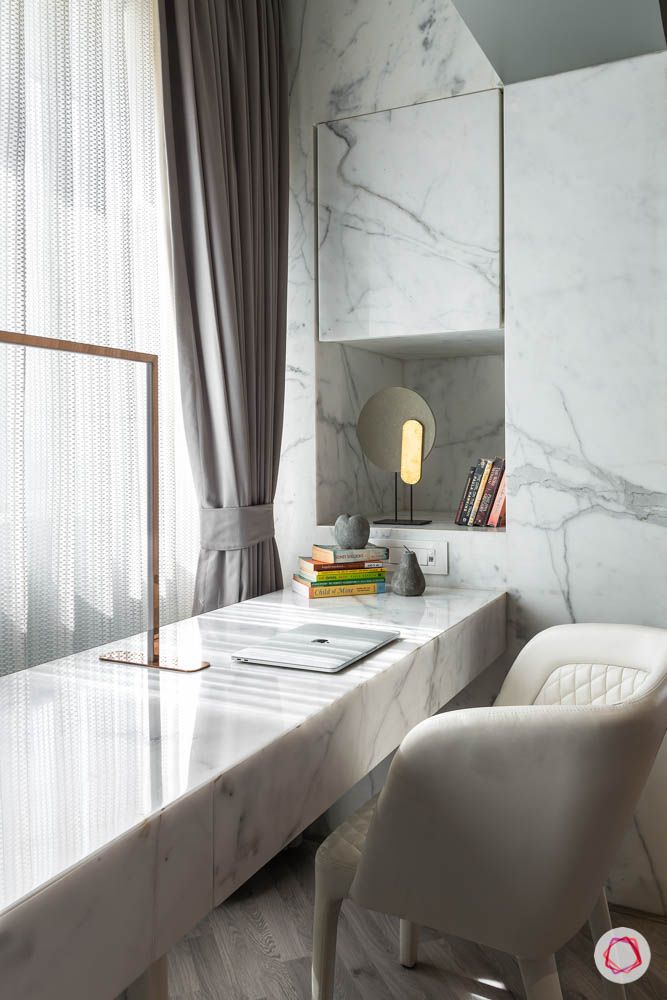 Marble for your study table and your shelf? Yes, please! This especially works for people who love crushing on soft settings. In the above image, cutouts in the marble wall panel serve as shelves to store books. Pair with light-toned interiors to elevate the look.
Marble Design #7: As a kitchen backsplash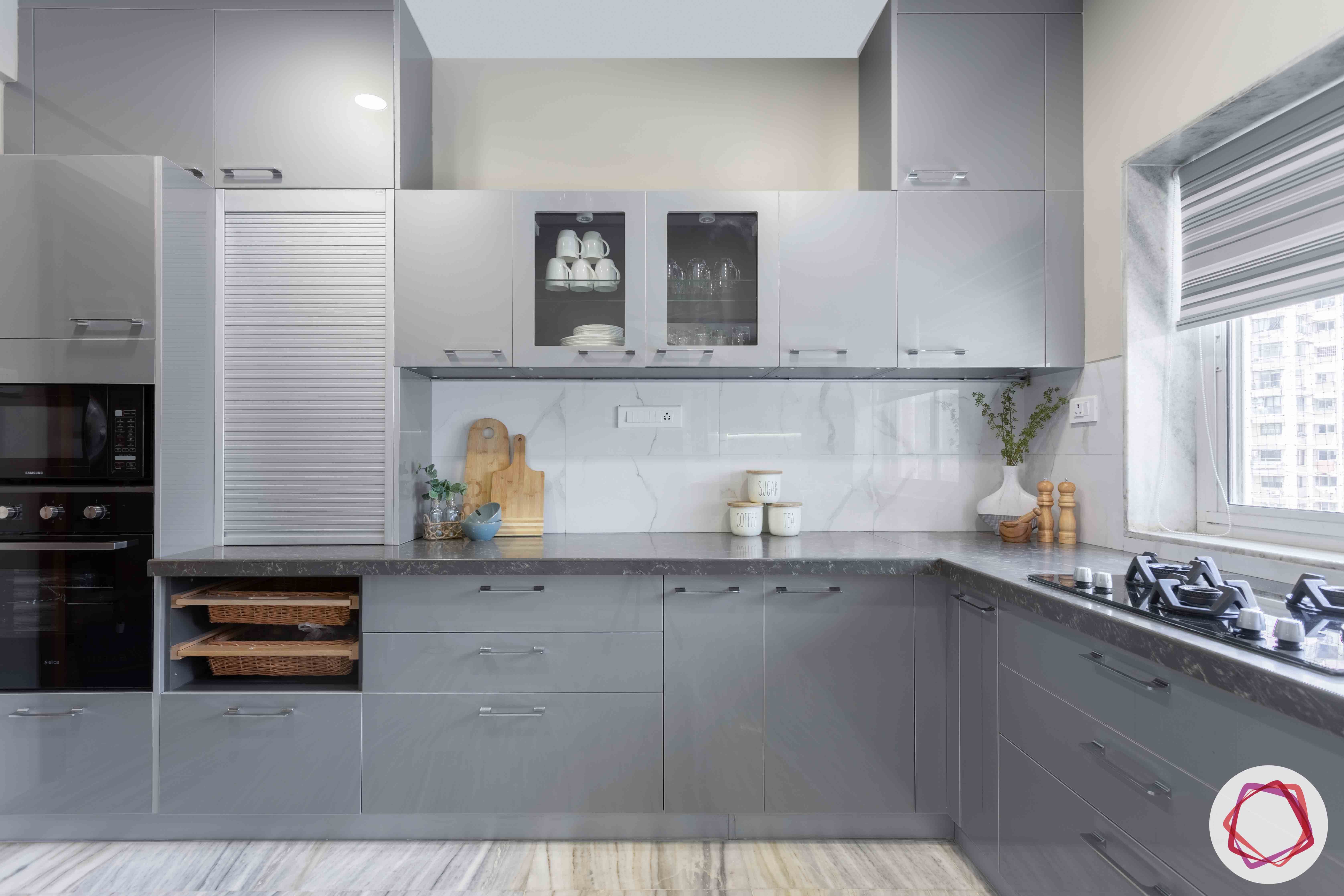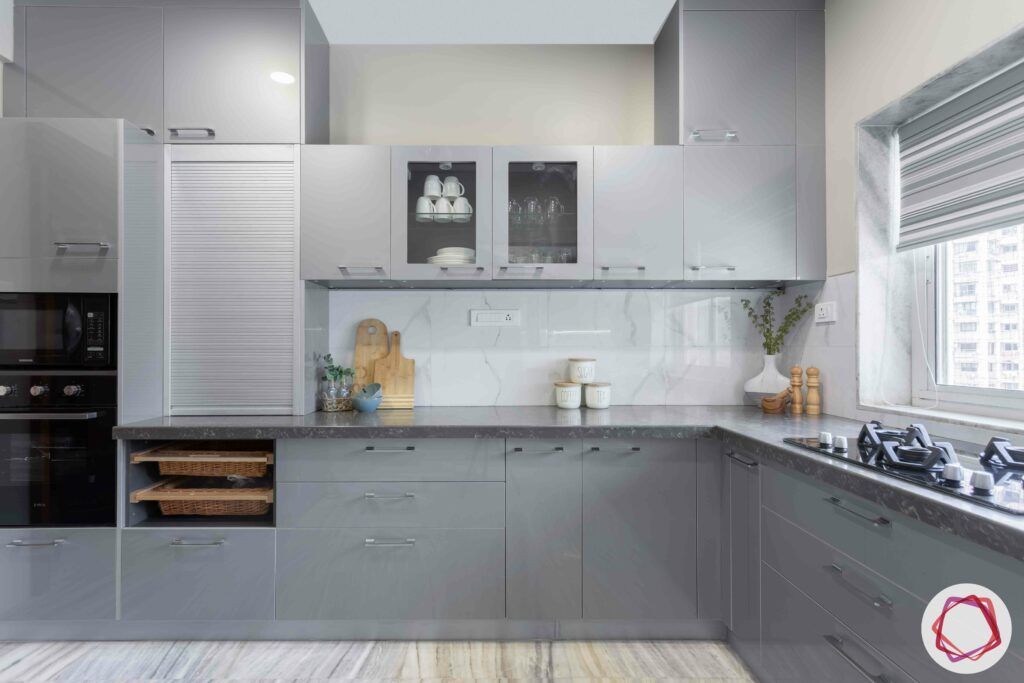 If you're a fan of bright and clutter-free kitchen designs, a marble backsplash is right up your alley. While on the higher end, a marble backsplash is easier to clean and maintain. Also, it can suit any kitchen design, whether it's neutral or colourful. You can't deny how it adds a touch of class to your kitchen as well!
Marble Design 8: As a pooja unit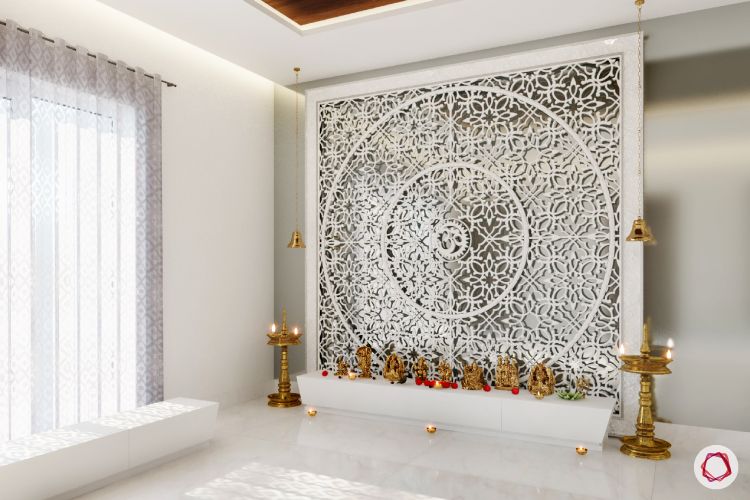 What can spell more elegance and tranquility for your pooja space than marble? This one has a celestial backdrop with marble frame and matching table top. Guaranteed to look heavenly and immerse you in your spiritual zone, the material is also vastu-approved.
It's easy to incorporate a marble design into existing and new modern homes. Whether you play it safe with accents or go bold with flooring and countertops! Consider sticking to a colour palette and a central theme to get the best out of the trend.
If you loved these designs, take a look at 14 Marble Floor Designs for That Plush Look
Send in your comments and suggestions.
Check out tile designs: