As rightly said by the Dalai Lama, "sleep is the best meditation." Therefore, to have a comfortable night's sleep, your bed must be perfect! And what is a better material for the bed than wood? Equal parts striking and timeless, wood is a material frequently used in interior design as it brings nature inside your home without looking awry in a modern contemporary setting. To help you in your selection of the best wood for bed designs, here is a handy guide of the top 5 types.
Top 5 Best Wood for Bed Frames
#1: Mahogany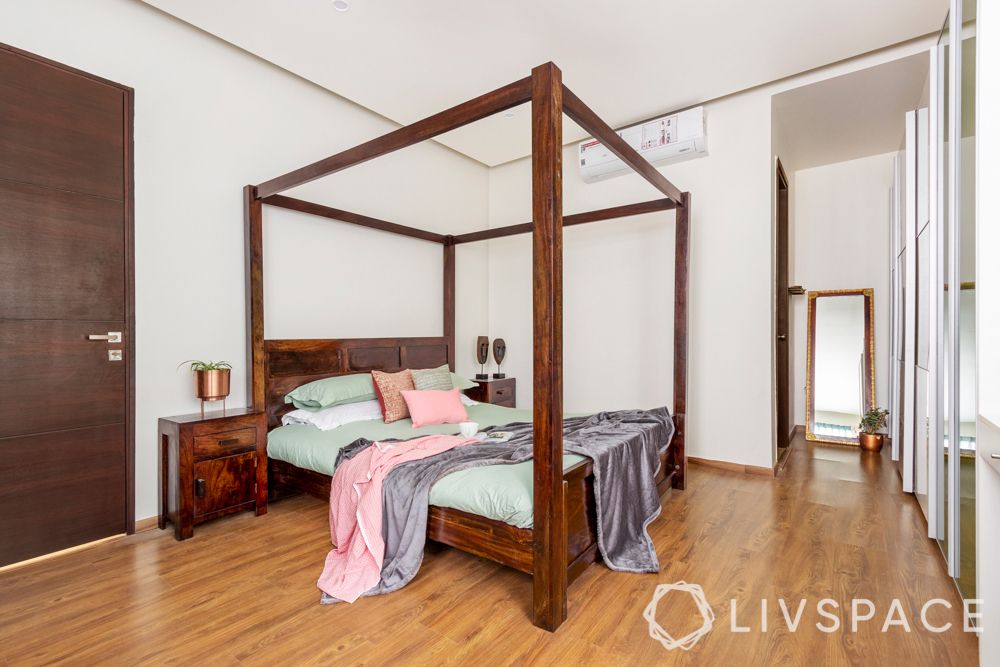 Mahogany is one of the more popular wood types for those looking to make or source bed frames. The rich hue of the hardwood is a draw in itself and, when coupled with durability and strength, makes it a winner in the luxury wood department. True mahogany can be quite expensive depending on how much you use and how pure it is, so if budget is a constraint, think twice before opting for this wood.
#2: Walnut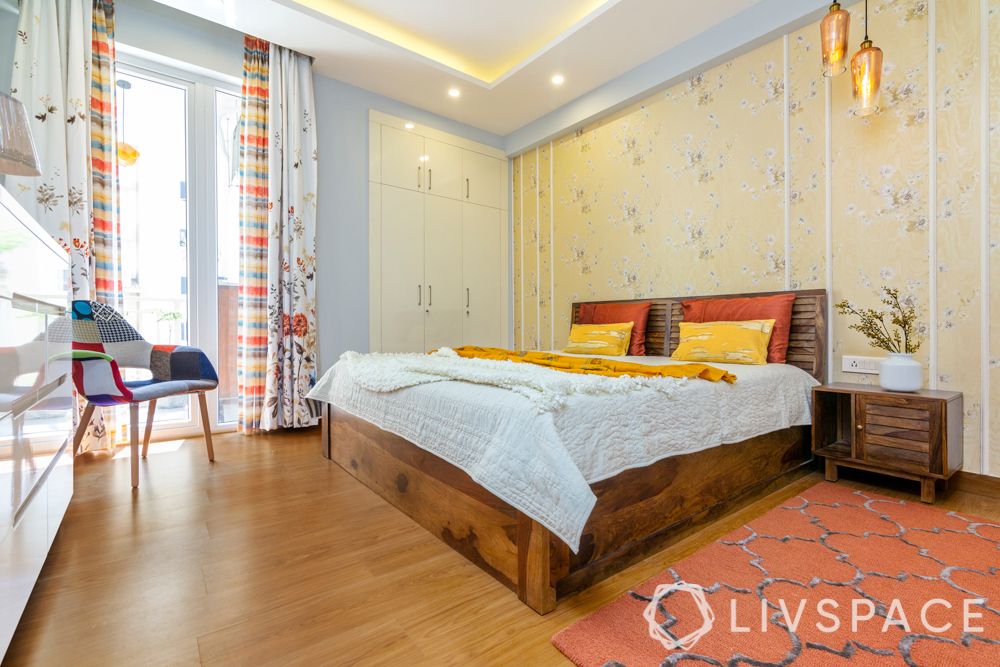 Yet another hardwood, walnut wood is renowned for its colour and lovely textured grain. It's quite a strong hardwood, making it a good choice for furniture that will see regular use over time. Walnut wood is usually chocolate brown, but lighter and warmer shades of brown are also available to complement your decor. Granted, walnut is a tad rarer compared to everyday counterparts, but its durability and ability to hold shape will make it a worthy investment.
#3: Oak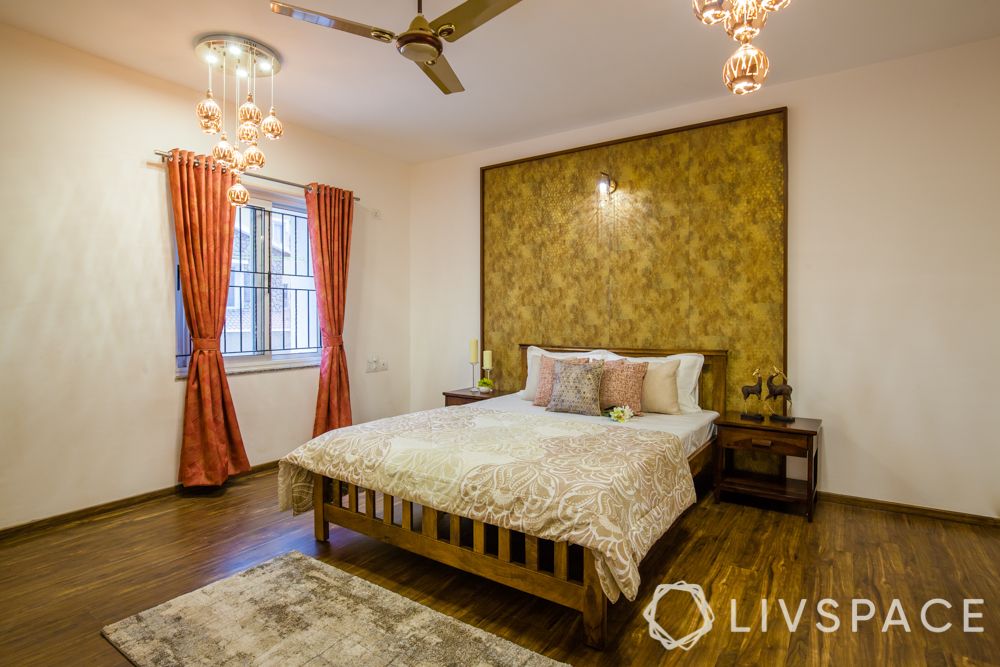 Oak is a supremely versatile hardwood thanks to its quality, durability, grain and colour options. Being a high-quality wood, it stands the test of time when maintained properly, even in high-footfall areas like the bedroom. Oak also stains well, which means it can be customised to suit your existing decor; better still, a good coat of varnish will successfully display the natural grain of the wood.
#4: Rosewood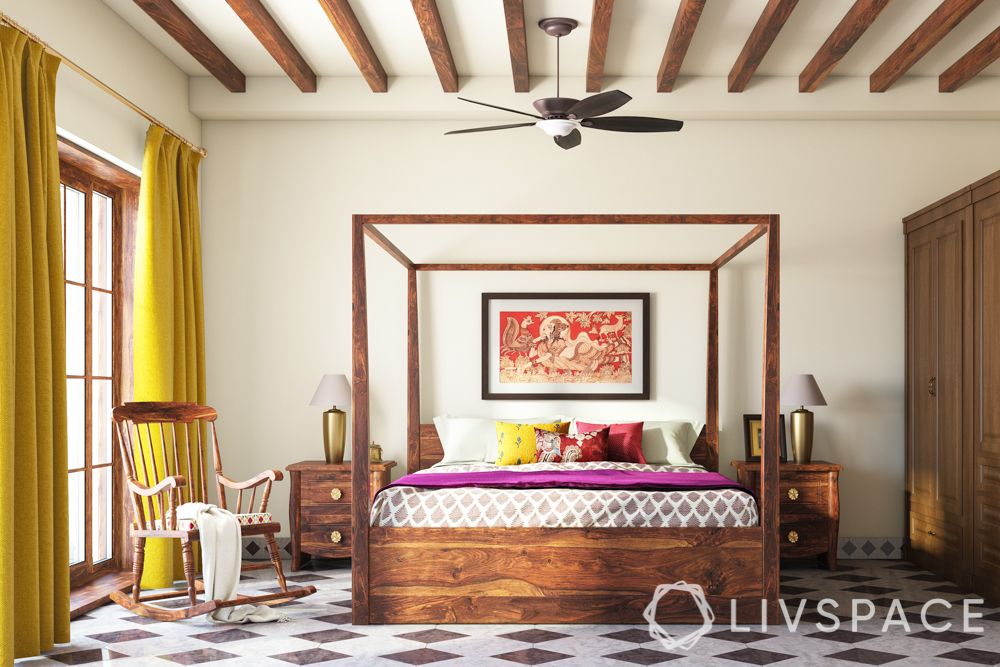 Rosewood has come to become synonymous with luxury, high-end furniture. It has a vivid red hue and excellent texture that adds dimension to a space. Rosewood has classically been used to build intricate furniture so if delicately designed bed frames that can tolerate a lot of wear is what you're looking for, using rosewood is your best bet. It's a rare wood, rarer still due to strict trade regulations, so ensure that the rosewood you buy is authentic and has been farmed sustainably and ethically.
#5: Teakwood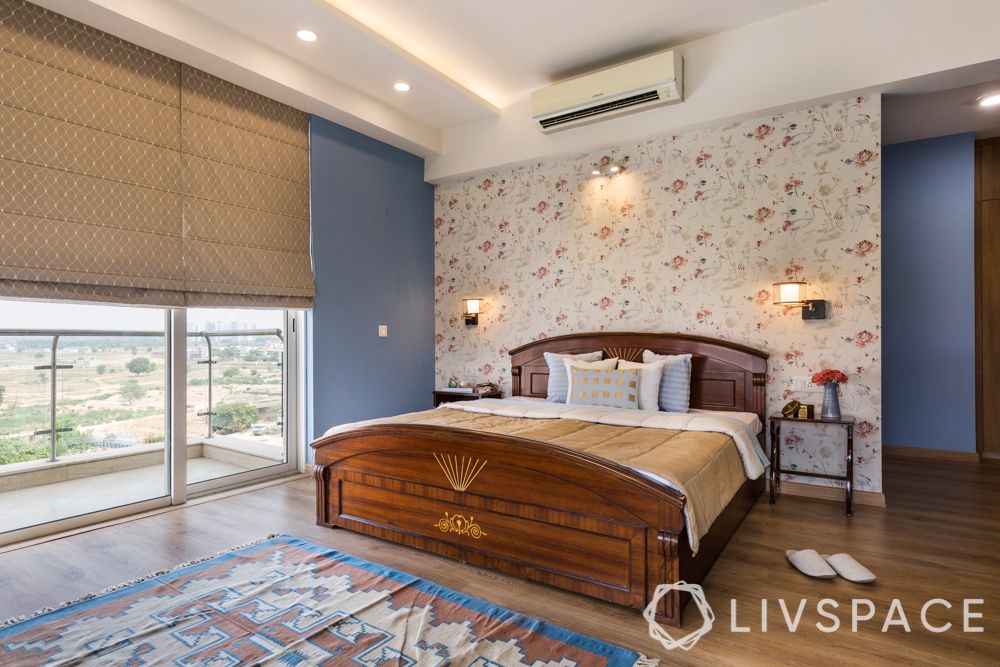 Promising strength and durability, teak wood is known for lasting a multitude of years when well-taken care of. The golden-brown colour of the wood, coupled with straight grain, makes it a visual delight. In addition, the natural oil content of teak wood makes it resistant to termites and pesky bugs that tend to take over wooden furniture.
Top 10 Best Wood For Furniture
Now that you know the best wood for bed in India, let's look at which wood is best for furniture.
| | | |
| --- | --- | --- |
| Type of Wood | Maintenance | Durability |
| Teak | Low | High |
| Indian rosewood | High | High |
| Satinwood | Low | High |
| Sal wood | High | High |
| Mahogany | High | High |
| Bamboo | Low | High |
| White cedarwood | Low | High |
| Walnut | Medium | High |
| Maple | Medium | High |
| Oak | High | HIgh |
When opting for the best wood for bed frames or furniture, be sure to opt for sustainably farmed, ethically sourced options so that your choice is both conscious and elegant! Also, it is always best to seek supervision from experts when it comes to choosing interiors. At Livspace, our expert designers will provide you with myriad options and involve you every step of the way.
Now that you know the different wood options for a bed, how do you take care of it? Take a look at our handy guide: How to Clean Your Wooden Furniture?
Check out some stunning bedroom designs here:
How Can Livspace Help You?
We hope you found our ideas useful! If you want beautiful interiors for your home, then look no further. Book an online consultation with Livspace today. Delivering safe home interiors has been our No. 1 priority. Click here to find out how interiors are being delivered following all safety protocols.