When you think of Indian homes, you often picture a conventional home setting with a closed floor plan i.e. different rooms allocated to dining, sleeping, entertaining etc with an emphasis on privacy. However, modern Indian homes composed of open, well-lit spaces and minimal partitions are becoming more popular by the day. Homes with open floor plans that are high on both functionality and aesthetics are pretty common nowadays. But should you make the switch just because it's popular?
Here are a few pointers to keep in mind while deciding on the right floor plan for your house.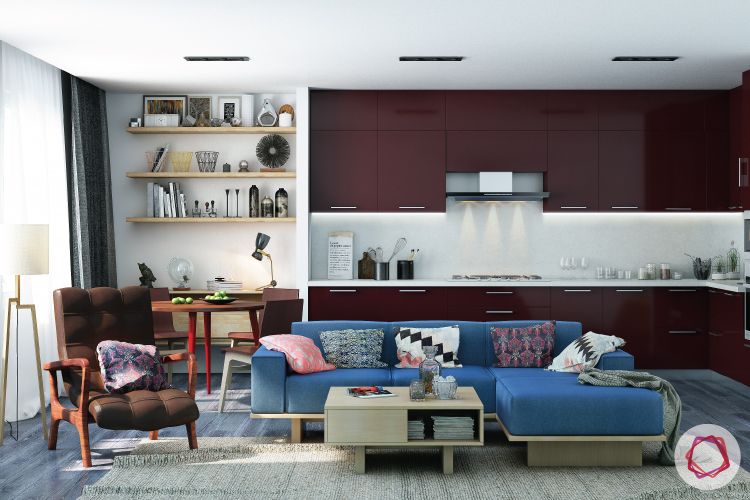 Pros of an open floor plan:
(a) Ideal for homes with less space
Open floor plans work well in situations where space is limited. It gives the appearance of an enlarged space and despite less square footage, it doesn't let your space look confined.
(b) Suitable for nuclear families
The need for a compartmentalized space is not as necessary as it used to be ever since nuclear families started replacing traditional joint families. The nuclear setup allows for open floor plans to function well.
(c) Allows more functionality
A closed floor plan often gives you a large, underused living room and one generously used but a congested kitchen. An open floor plan, on the other hand, creates an integrated space that serves several functions at once. For example, it'll allow you to keep an eye on your kids while doing your kitchen chores.
(d) Allows easy socialization
Wouldn't it be great if you could entertain your guests and be a part of the living room conversations even while you cook for them in the kitchen? An open layout lets you do just that – socialize and function without hassle.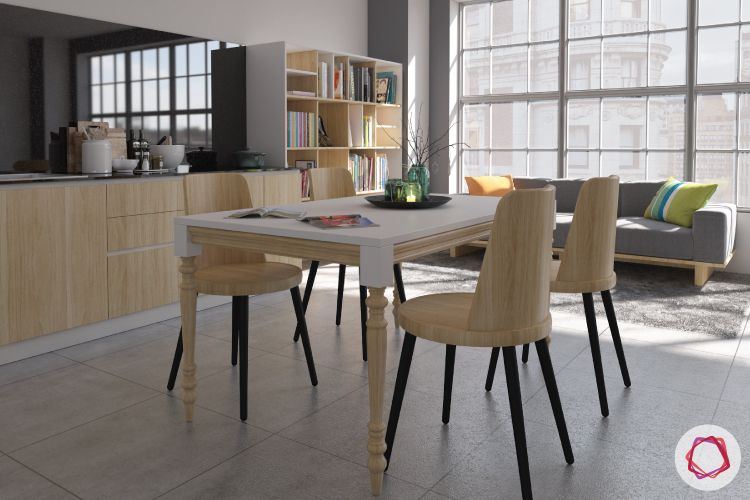 While these seem good enough reasons to go for an open floor layout, it has some disadvantages too.
Cons of an open floor plan:
(a) Lack of privacy
By removing walls to create an open space, you give up the kind of privacy that's available in an enclosed structure. Therefore, if your family members like having their own private space, it's better to stick with a closed layout.
(b) Difficult to maintain
An open setting means your home has to be neat at all times; you cannot hide your mess behind a door and there's no place for dirty dishes or chaotic work-spaces. This makes open layout spaces particularly difficult to maintain.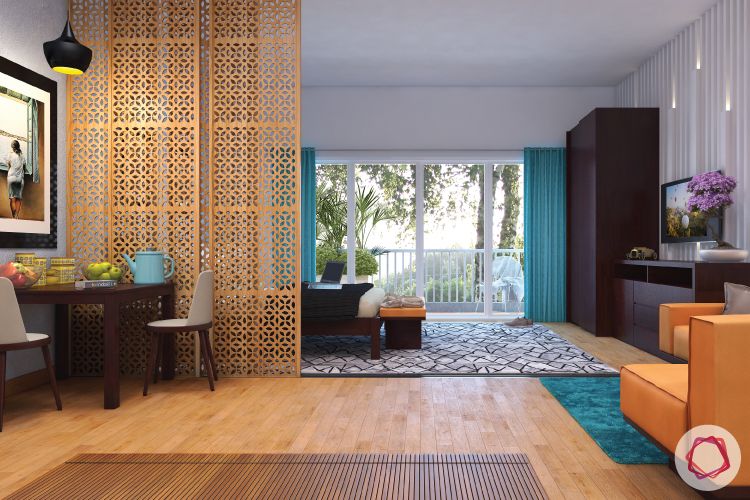 How to make it work
Make the best use of space by opting for a combination of the two. Living spaces work well when combined with dining and kitchen area. However, a certain level of privacy is maintained by keeping bedrooms and kids' rooms enclosed. Closed walls also keep noise levels in check.
While making a transition from a closed floor plan to an open one, retain the columns or half the wall to maintain the structural strength of the building. Structural barriers can also be used for putting up picture frames or mounted lighting fixtures.
Home floor plans have evolved over the years and what open floor plans offer in terms of layout and feel is entirely different from closed floor plans. By keeping the above tips in mind, you can decide which layout will work best for your home and family.