All set to make Prestige Finsbury Park Hyde your home? Haven't checked out the floor plans yet? Or, haven't figured out one key detail – interior design? Don't worry. We, at Livspace, have you covered with the floor plans and design details.
Livspace can transform your living space into a haven of style, comfort, and functionality. Your home is more than just a place to rest your head – it's a reflection of your personality and a canvas for your creativity. But before that, let's take a look at the floor plans in order of popularity:
1. Prestige Finsbury Park Hyde 3BHK: The Most Popular Floor Plan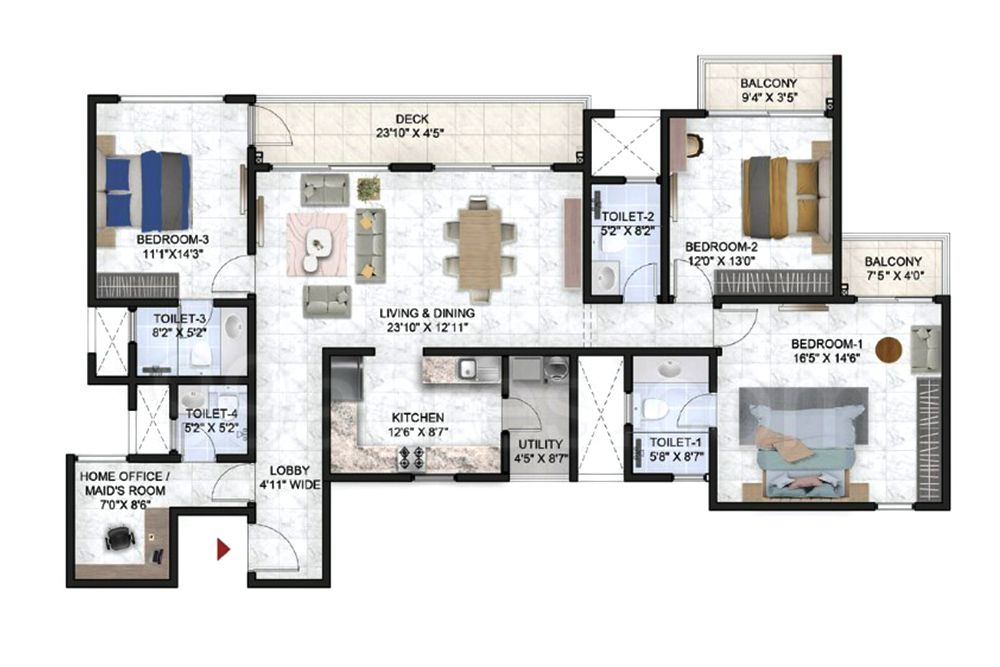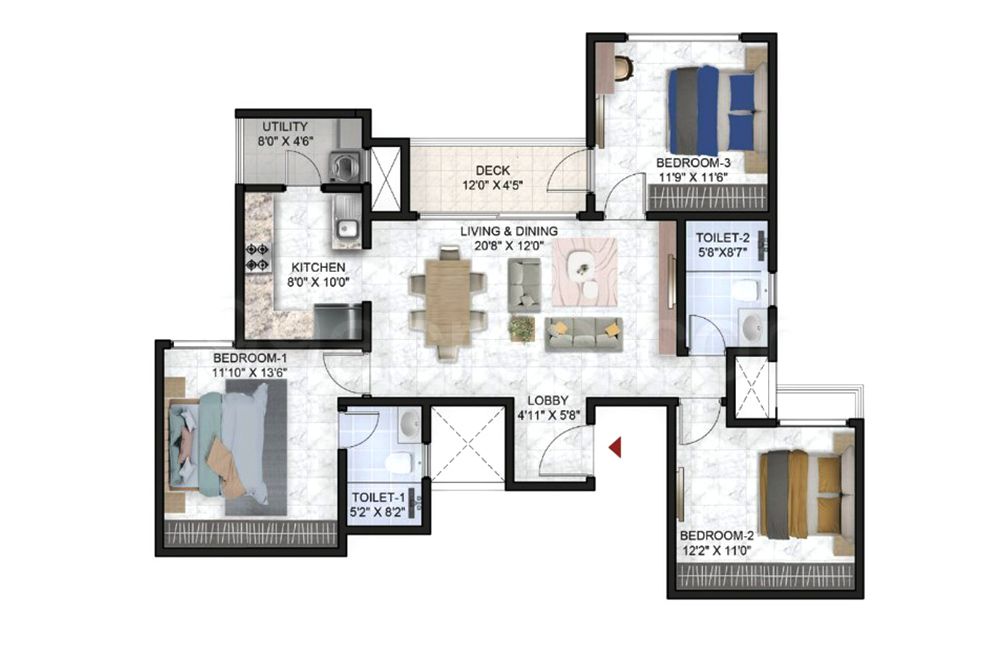 A well-designed 3BHK floor plan offers the perfect blend of space, functionality, and comfort for modern living. So, with three bedrooms, a living area, a dining space, and often a dedicated area for relaxation or recreation, this layout caters to the needs of families, professionals, and individuals alike. A spacious master bedroom with an en suite bathroom provides privacy and luxury, while the additional bedrooms offer flexibility for guests, children, or home offices.
An open-concept living and dining area promotes a sense of togetherness, while a separate entertainment zone can be an added bonus. Ample storage solutions, well-placed windows for natural light, and a thoughtfully designed kitchen complete the picture of a 3BHK floor plan that maximises both aesthetics and functionality, catering to a diverse range of lifestyles.
Interior Design Ideas for Your 3BHK Home
Tour this home in the House of Hiranandani where clean interiors, minimalist style and custom designs come together beautifully.
Consider an all-in-white bedroom
Have multifunctional storage units
For a classic and timeless kitchen, go wood and white
Get some charming designs that reflect your personality
2. Prestige Finsbury Hyde Park 2BHK: The Next Best Option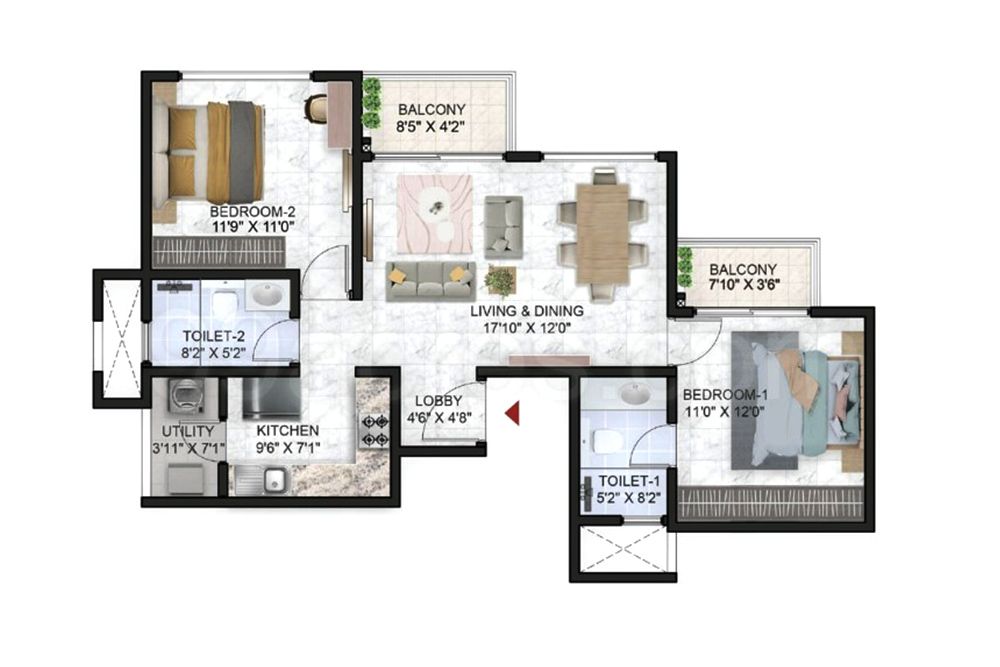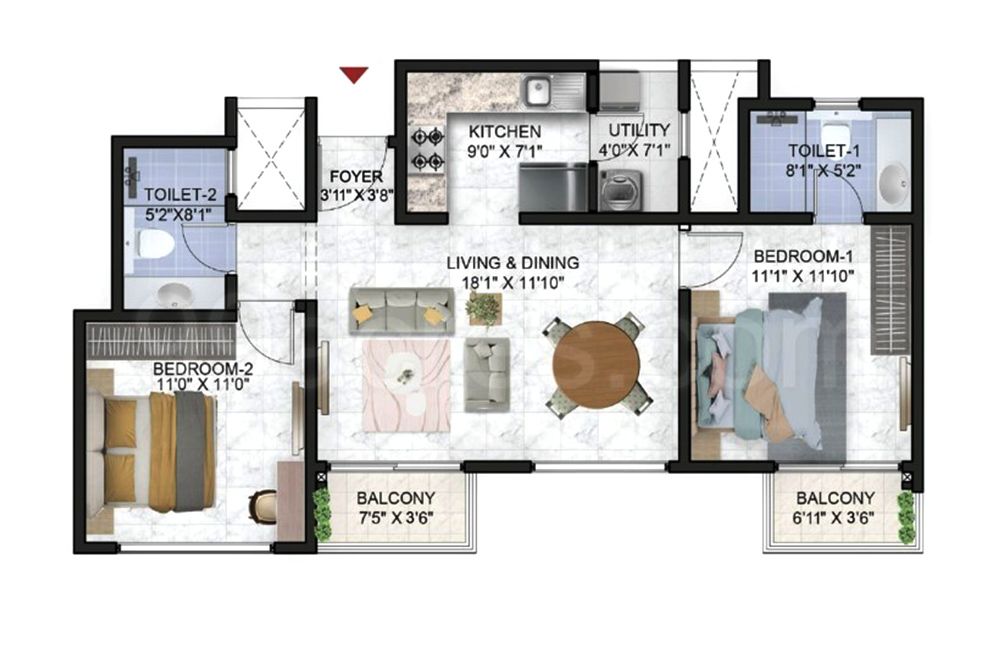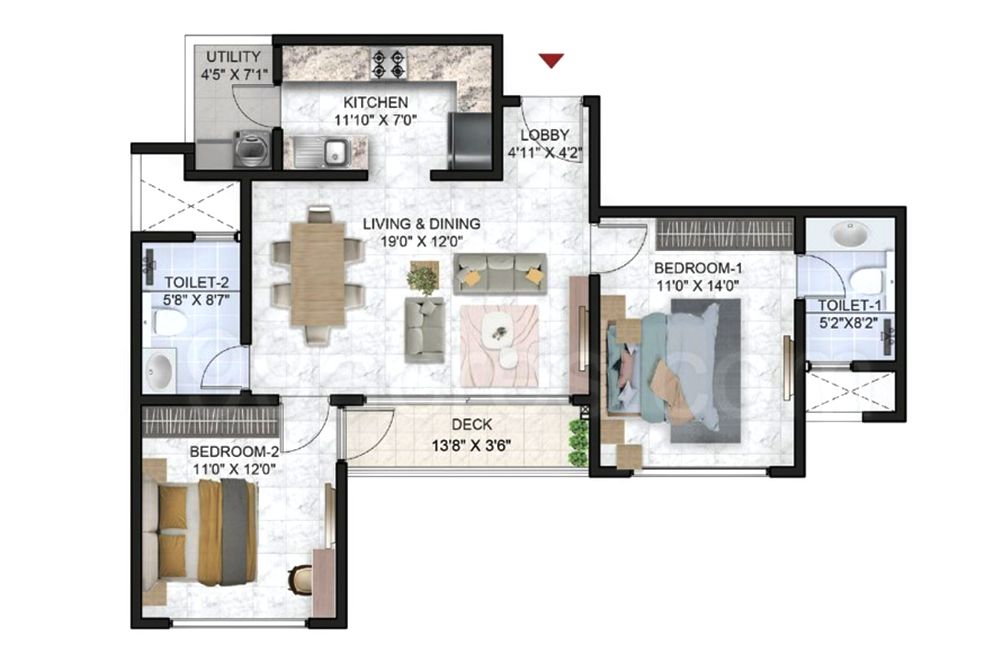 Prestige Park offers an exquisite collection of 2BHK residences that embody a harmonious blend of modern living and refined luxury.
In fact, the contemporary architecture and spacious interiors seamlessly integrate with the lush surroundings, providing residents with a serene environment to come home to. With thoughtful amenities and meticulous attention to detail, Prestige Park's 2BHK offerings cater to both comfort and aesthetics, offering a truly elevated living experience.
Interior Design Ideas for Your 2BHK
A 2BHK spanning 620 sq. ft. might be considered unthinkable in many urban areas, but it is a frequent occurrence in Mumbai. See how our designers converted it into a spacious haven! Follow these steps:
Use mirrors to create the illusion of space
Opt for vertical storage
Choose a neutral and soft colour palette
Hide storage with seating
Also Read: Kitchen Trolley Design Ideas: 10 Trendy Kitchen Trolley Designs for Your Kitchen
3. Prestige Finsbury Park Hyde 1BHK: The Compact Option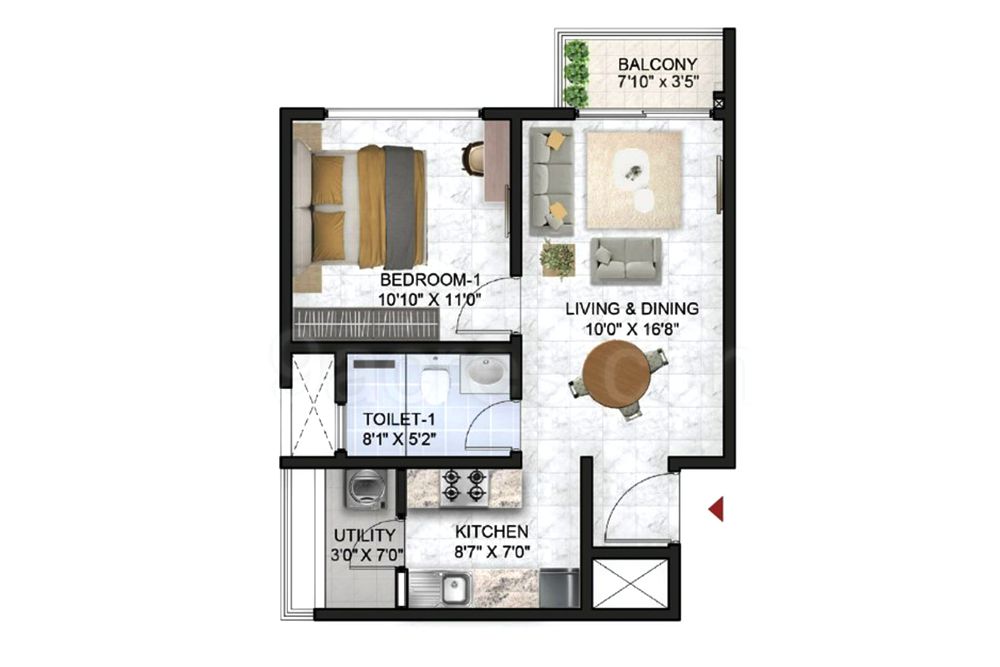 A 1BHK home embodies the essence of compact living, seamlessly combining all the essentials within a cleverly designed space. In fact, ideal for young professionals, or those seeking simplicity, this unit encapsulates functionality and comfort in its efficient layout.
The single bedroom provides a cosy retreat. Moreover, the open-concept living and kitchen area maximises space utilisation and encourages a sense of togetherness. With smart storage solutions and thoughtfully placed windows that invite natural light, the 1BHK home proves that a compact space can be both practical and inviting.
Also Read: 10 Creative and Affordable Tips to Help You Decorate Your Home ft. the Livspace Store
Interior Design Ideas for Your 1BHK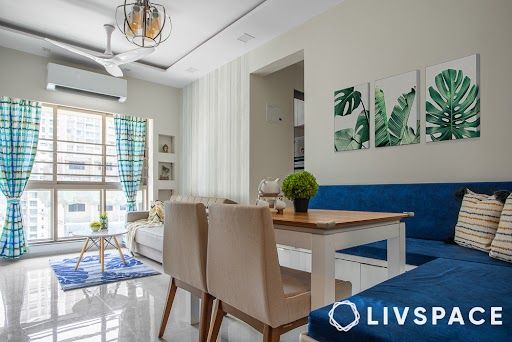 A 1BHK is a perfect solution for compact living situations. To make the most out of your 1BHK interior design, follow these steps:
Invest in multifunctional furniture
Plan the layout as per your needs
Go for a minimalist approach
Go for light colours to give the illusion of space
How Can Livspace Help You?
Our designers have experience in creating unique and stunning homes
We have also delivered over 75,000+ happy homes
Our 146 quality checks ensure high-quality and durable materials as well
Book an online consultation with Livspace to start designing your home today.