Our reader's corner section features questions from our readers and provides insights on all topics related to home design, home keeping and interiors. And this one is about cream walls and dark wood furniture.
This edition's question:
"My home is styled with cream walls and dark-wood furniture. While I think this combination is very elegant, I sometimes feel that the style is very outdated and needs an upgrade. What are some easy ways to make my rooms look more trendy?"

-Ritika Sharma, Mumbai
Cream, beige and brown tones were extremely popular in the 90s and even today, they can be used to create classy and sophisticated spaces. Cream is the ideal wall color to pull off a classic neutral look for your home. Pairing it up with dark wood furniture will create the right contrast and give your home a timeless style. Here is how you can make most of the neutral color scheme and give it a more contemporary spin.
Cream Walls and Dark Wood Furniture Idea #1: Team it Up With Warm Hues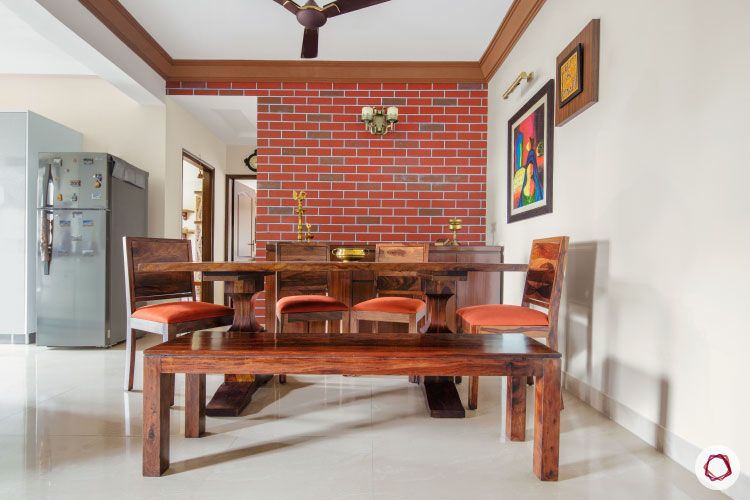 Warm shades of the color wheel will go well along with beige walls as well as with the dark wood furniture. Reds, oranges and yellows can add a touch of vibrance to your living spaces. You can introduce these colors in the form of artwork and decorative accents or soft furnishings like curtains or cushions.
In the dining room above, the simple addition of bright colored artwork breathes new life into the serene looking palette and adds interest to the space.

Cream Walls and Dark Wood Furniture Idea #2: Use Ambient Lighting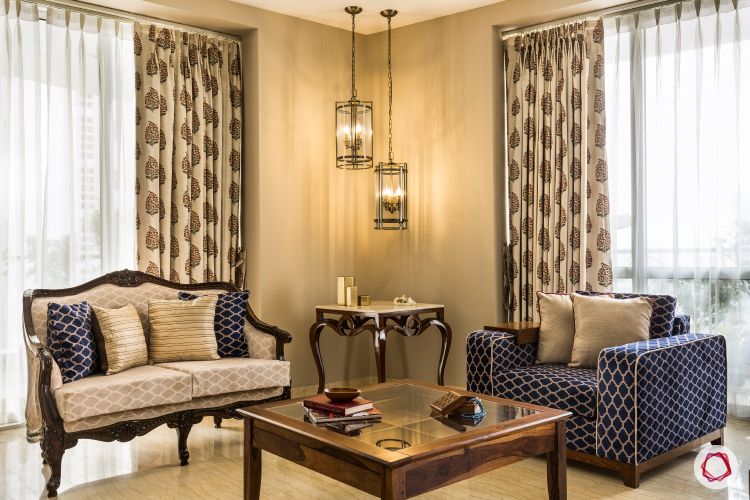 You can infuse warm colors in the ambient lighting of your space as well. Warm hued ambient lighting reflects beautifully over dark wooden surfaces enhancing their look and texture.
Cream Walls and Dark Wood Furniture Idea #3: Vintage Upholstery for Wooden Furniture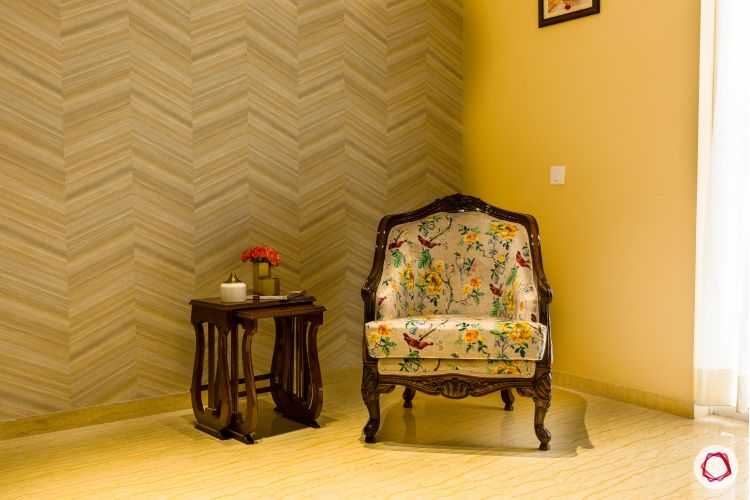 Warm hues bring a distinctly contemporary flavour to any room, while maintaining an air of refined elegance. Blue pairs well with both cream walls and wooden furniture.
Blue upholstery harmonize with the overall neutral theme of this room. Other contemporary elements like floral prints and coffee tables can keep the look fresh.
Cream Walls and Dark Wood Furniture Idea #4: Keep it Classic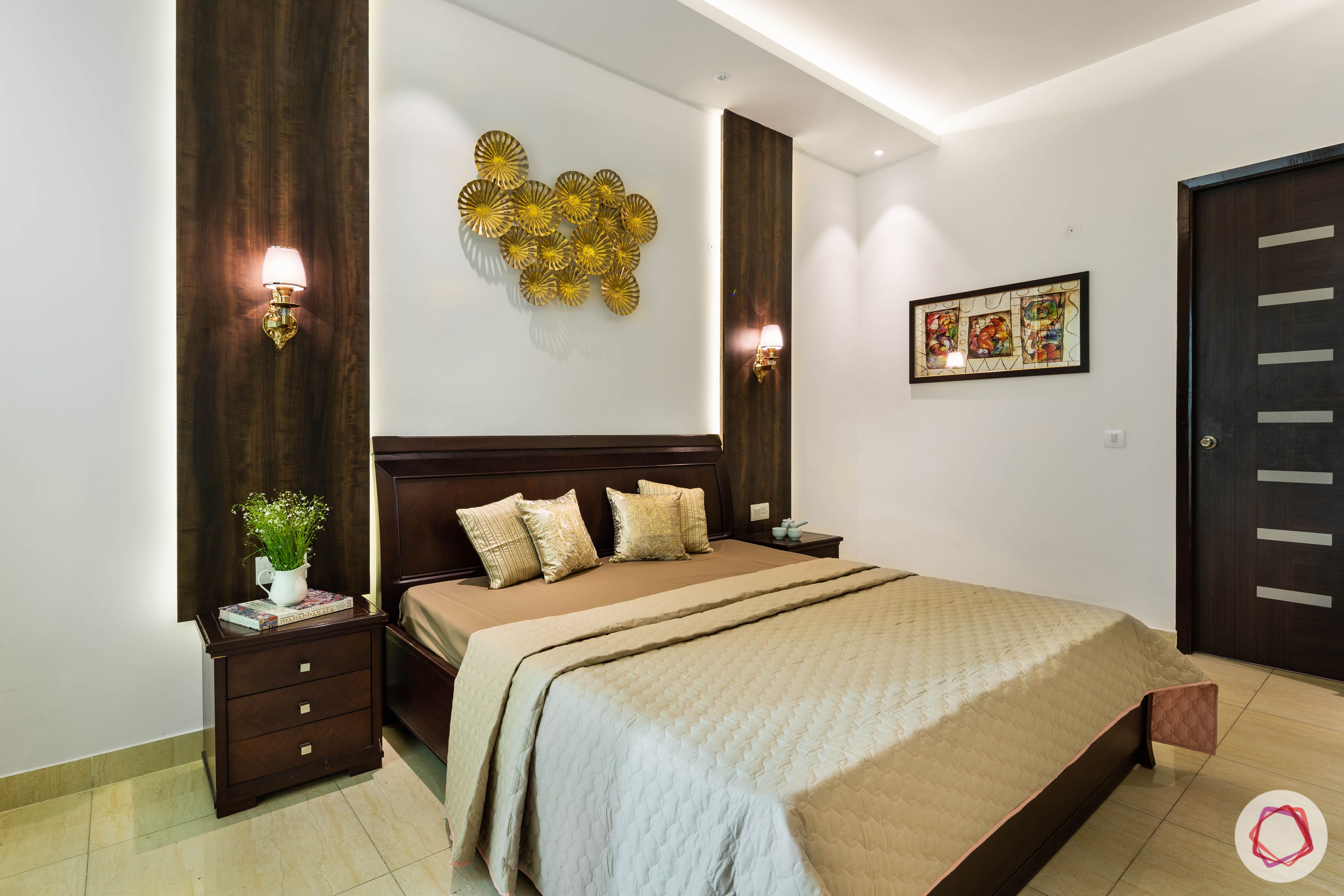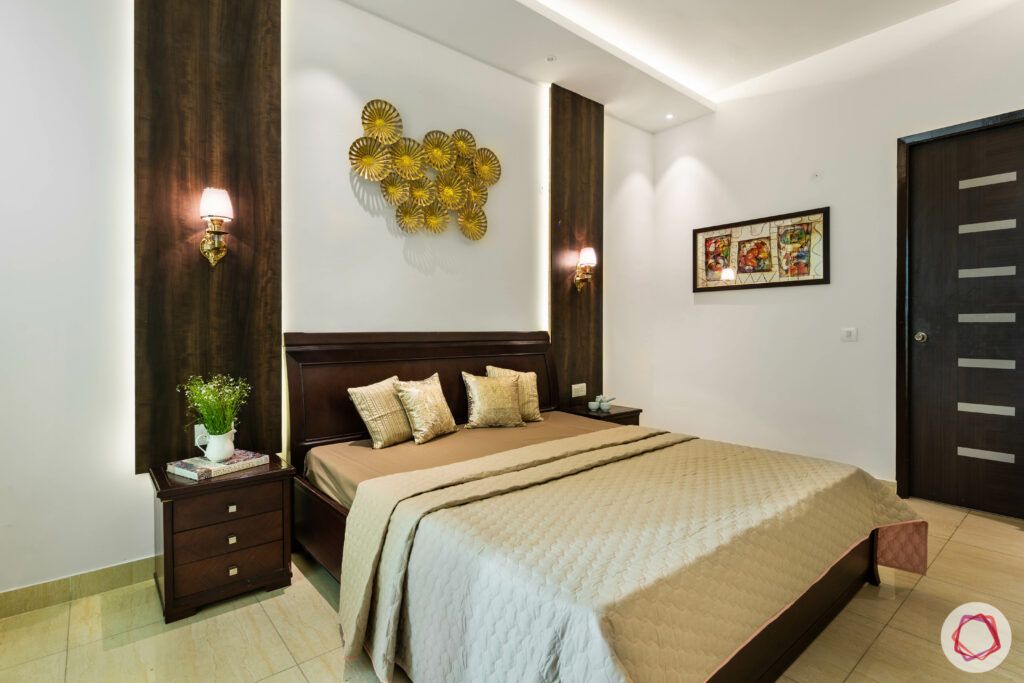 Beige themed rooms carry an inherent, timeless aura. So choose classic accessories and decor elements to accentuate and complement this scheme in the best way possible.
Classic elements like a vintage bird cage, framed photographs, elegant table lamps and a furry rug contribute to a plush feel in this chic bedroom. Natural lighting makes the space look even better.
If you found this article useful, take a look at Where to Use Mahogany At Home.
Send in your comments and suggestions.