Gone are the days of bare and boring walls that make your home feel dull. While we have multiple ways to jazz up walls, we think this might be just the thing for you. If you're intrigued by the rugged facade of stone and have always wanted a way to incorporate it into your home, stone wall cladding is all you need.
By using natural stone cladding, you can add depth to a room. And even with minimal effort, the space looks fresh and new. Jazz up your home instantly, while knowing that the result will be both beautiful and durable.
What is stone cladding?
Stone cladding is a decorative covering made of real or simulated stone. You can use it to layer walls made of concrete, steel or cement. Materials used for cladding can be natural stones like granite, sandstone, slate or materials that look like natural stone and are light in weight like veneer.
What are the benefits?
Available in a variety of colors, textures and patterns, stone cladding is a sure way of adding elegance and a sense of history to your home. Not just that, it acts as a protective covering on walls and also aids in insulation or maintaining the temperature of your home.
Where can you use it?
A relatively inexpensive decor trend, it is slowly gaining popularity in Indian homes. You can use it to enhance any setting, big or small, and make it visually arresting. Here are some irresistible stone wall cladding ideas for your home.
Interior Stone Wall Cladding
#1: Rustic touch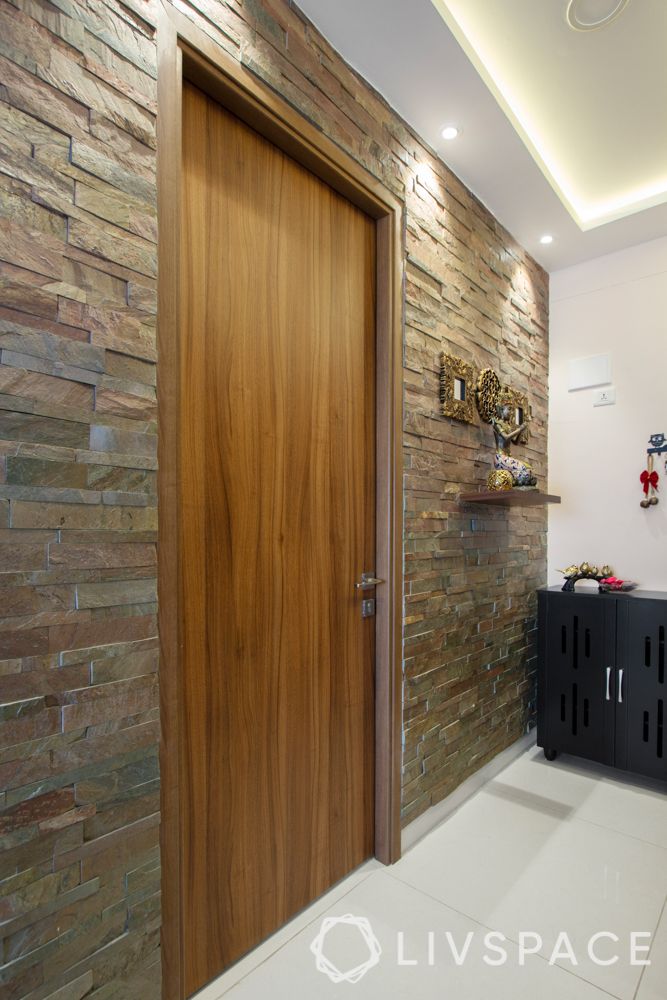 Create a good first impression on everyone who enters your home with stone cladding in the foyer. This creates a warm and soothing effect as people walk in.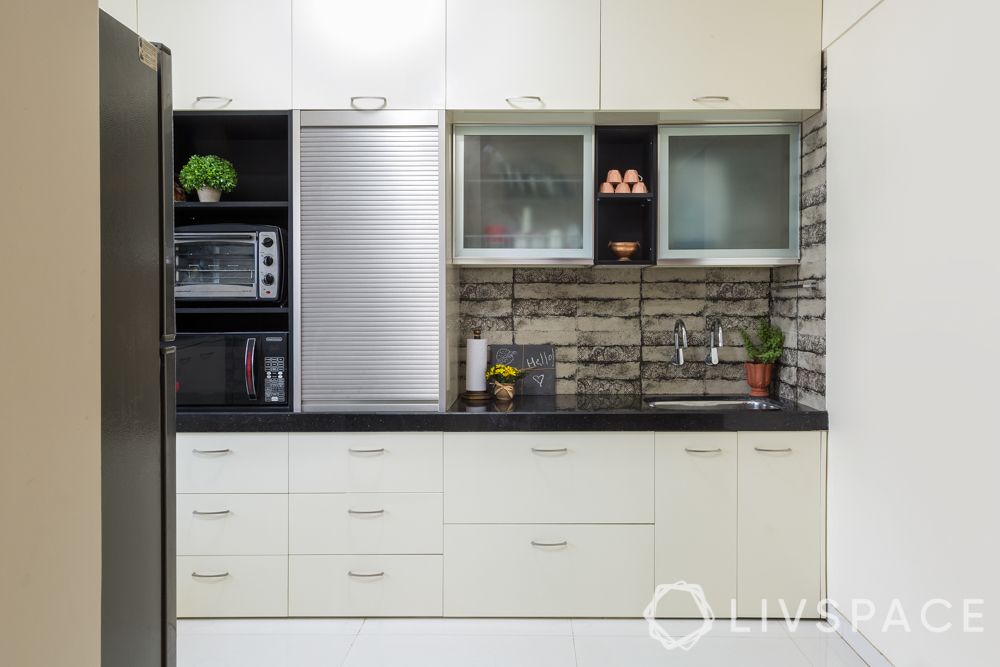 The stone cladding on the backsplash of this crisp, light-hued kitchen creates a distinct sense of space in the area. It's neutral and gorgeous, while the stone cladding adds a rustic touch.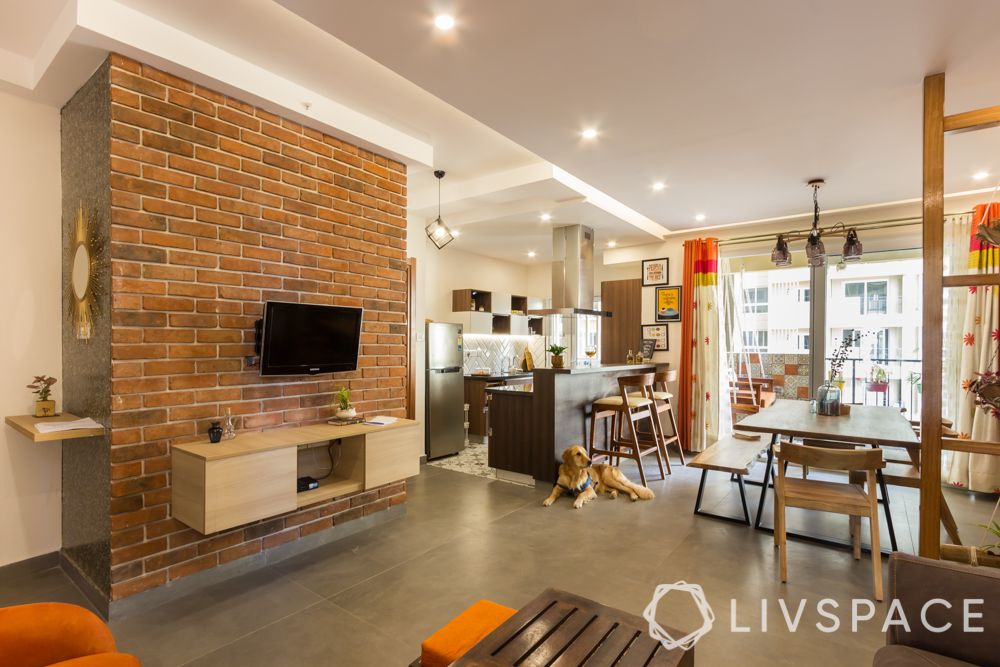 If you want a divider at home, you are likely looking for something that doesn't take up much space. So why not go for something quirky, that sets one space apart from the other? You can opt for stone cladding on a section of wall to create distinct spaces.
#2: Beauty in asymmetry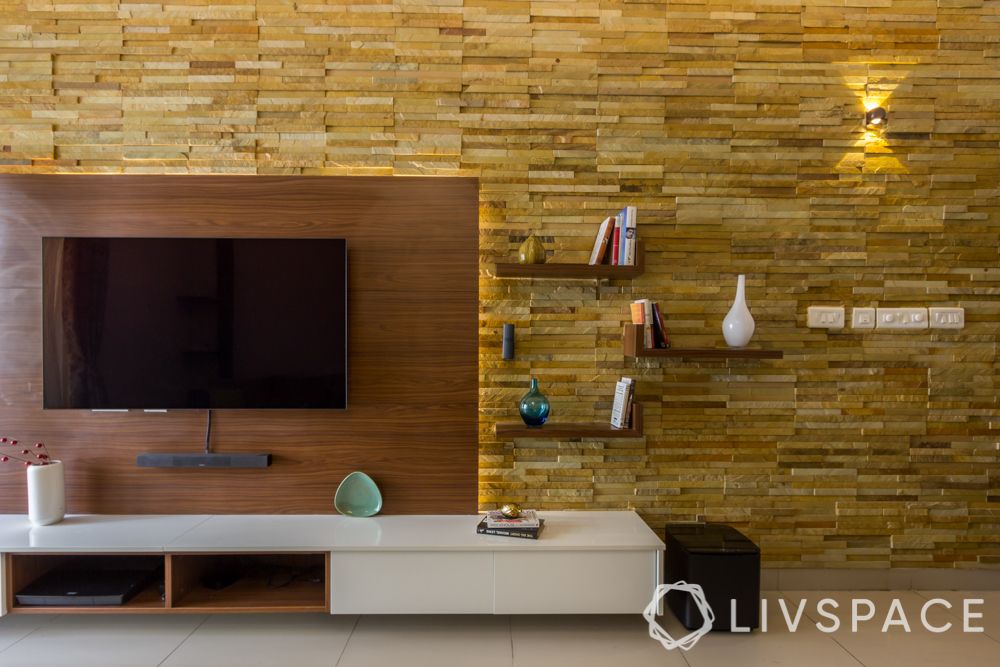 This beautiful, stacked arrangement of tiles is known as ledgestone. The thin, rectangular pieces of tiles of different heights and widths are fitted together and give the room a busy feel.
The ledgestone has a gritty, unfinished appearance and works as a beautiful counterpoint to the smooth, streamlined furniture and fittings.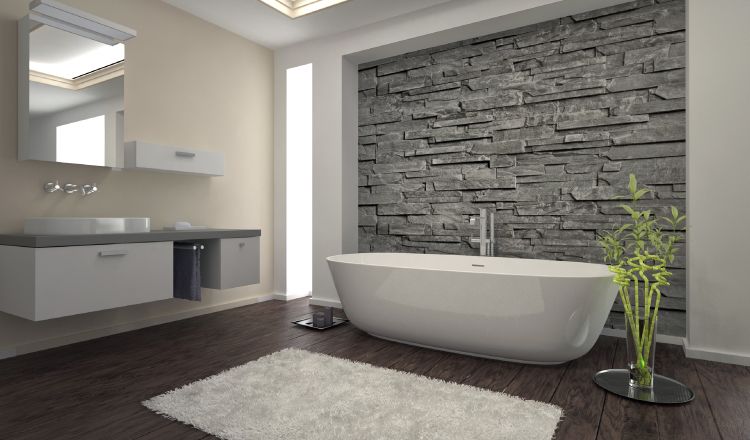 Bathroom decor is slowly becoming a popular trend in India and you can extend this stone wall cladding idea here as well.
#3: Black beauty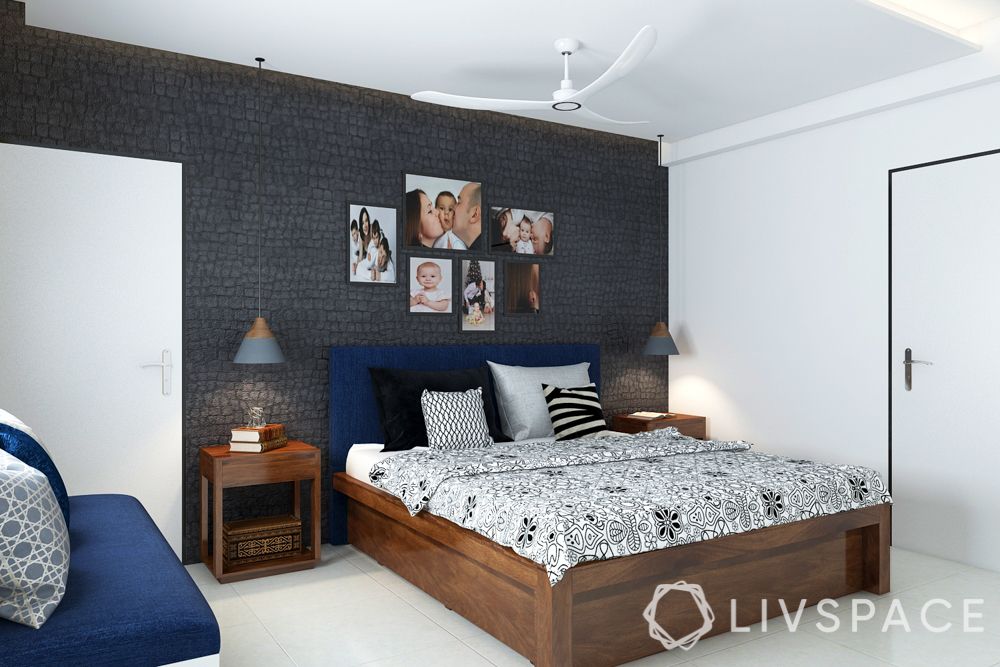 This black stone wall cladding is a versatile, timeless addition to this bedroom as it can be paired with a variety of color schemes. The stone cuts are not too prominent and bring in just the right amount of texture to the sleek space.
#4: The 3D effect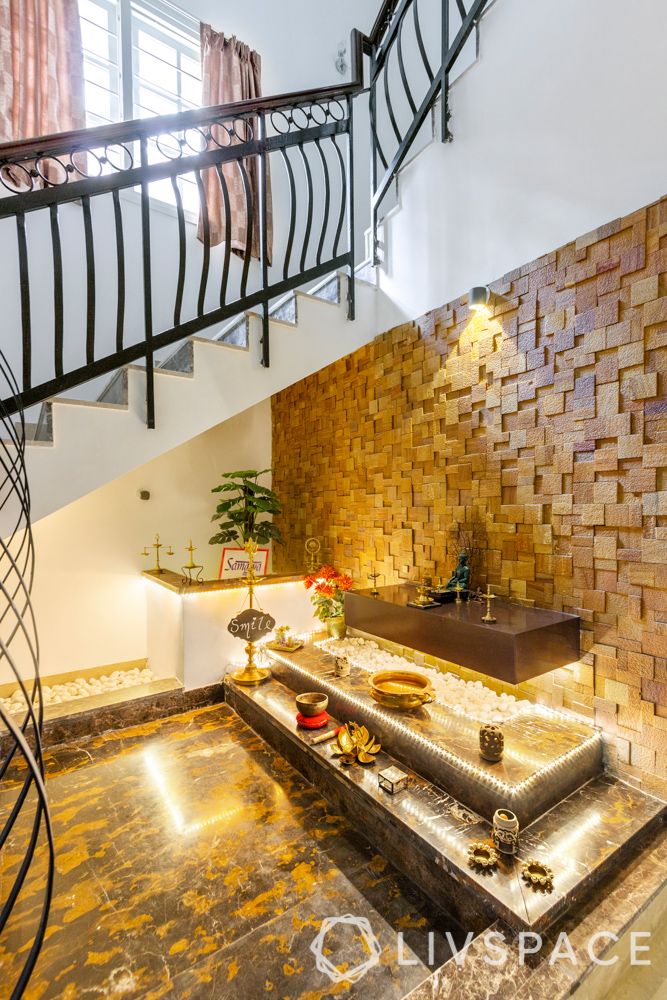 With an interesting interplay of shadow and depth, this stone wall cladding steals the limelight and beautifully contrasts with the lighter hues in the house.
#5: White and serene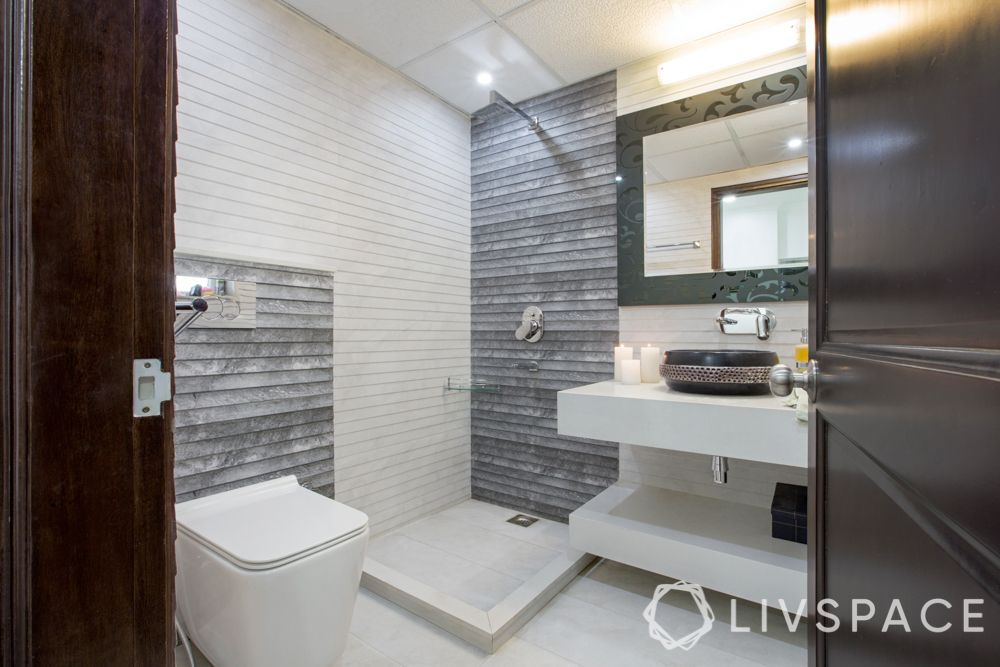 Why should bathrooms be left out? You can opt for bathrooms in whites and lighter colours, while still adding stone cladding to liven the space. For homes styled entirely in whites or neutrals, this is an interesting way of breaking the monotony.
#6: Where you least expect it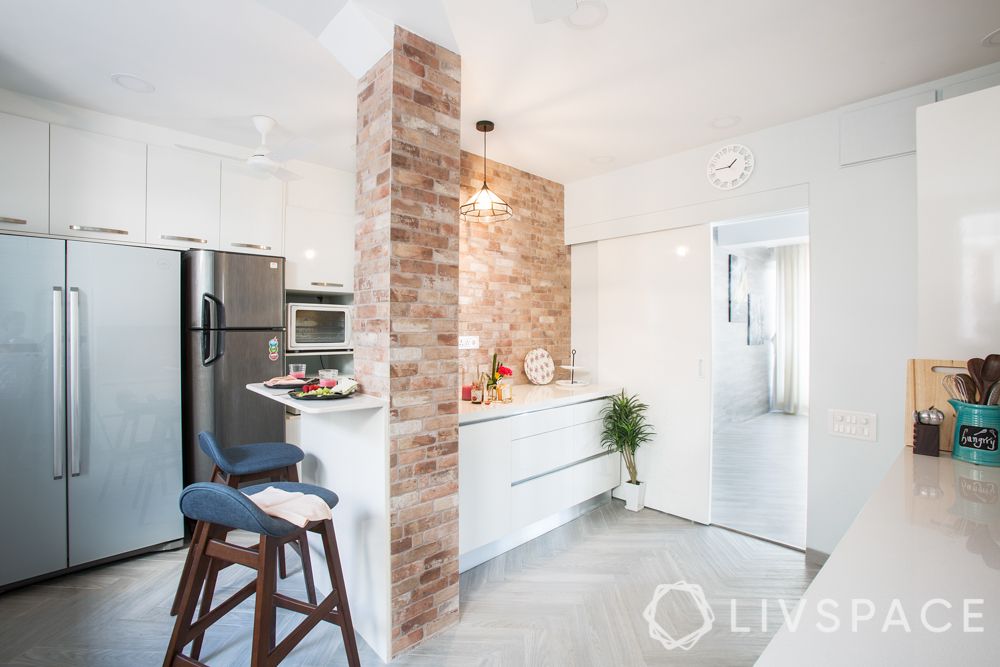 Who said kitchens had to be designed only for functionality? If you want to add a fun touch to them, why not start with some stone cladding? This creates something unusual and striking, without making cleaning up a bane. Moreover, no one forgets your home easily!
Exterior Wall Cladding Designs
#7: Tuscan-inspired exterior cladding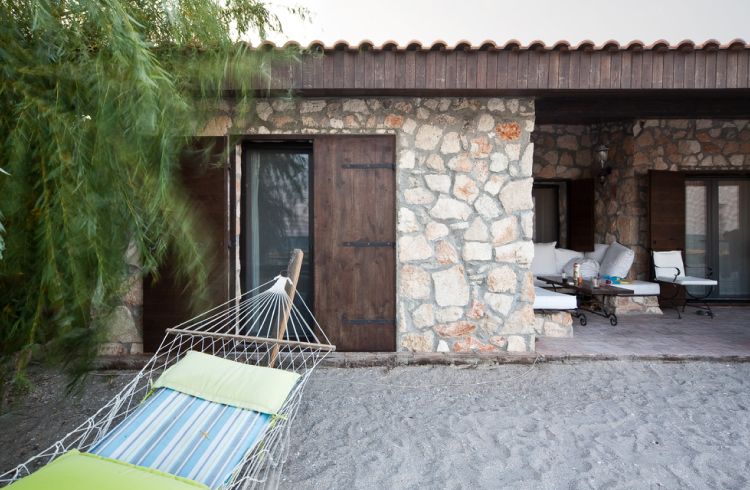 This Tuscan-inspired stone wall cladding idea is a splendid way of infusing time-honoured charm to modern structures. For this design, granite is an excellent option for Indian homes as it absorbs heat and does away with the need for air conditioners.
#8: Stairs
The stone clad steps in the garden complements the dry-stacked boundary wall, thus making for a beautiful vignette.
#9: Decorative cladding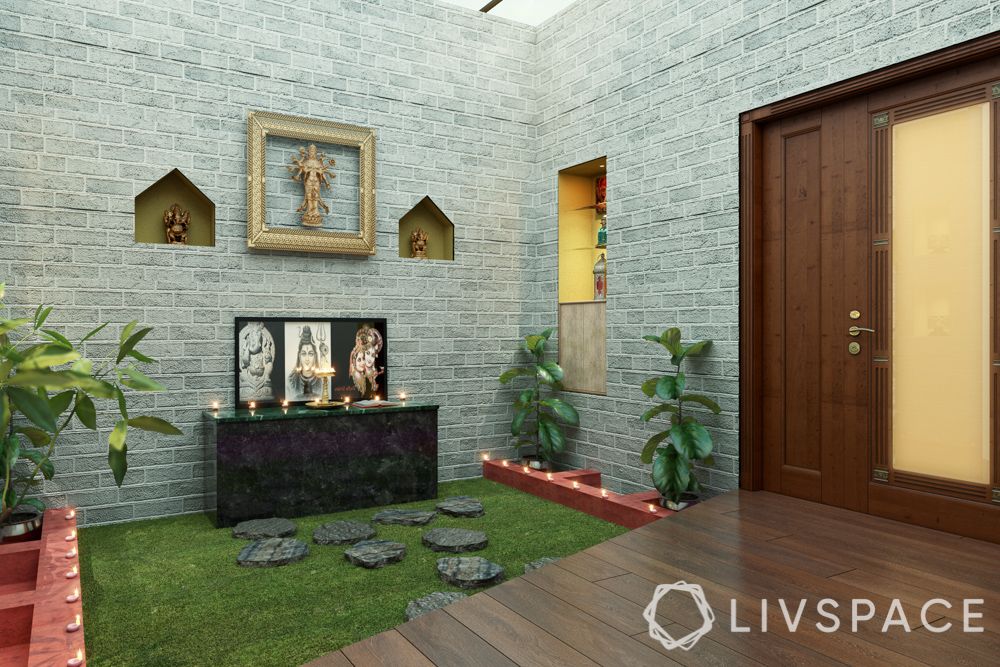 Outdoor areas are the best place to bring your wall cladding design ideas to life. In the courtyard, you can create a serene space that's pleasing to the eyes. Also, this decor can withstand the brunt of the elements and stand the test of time.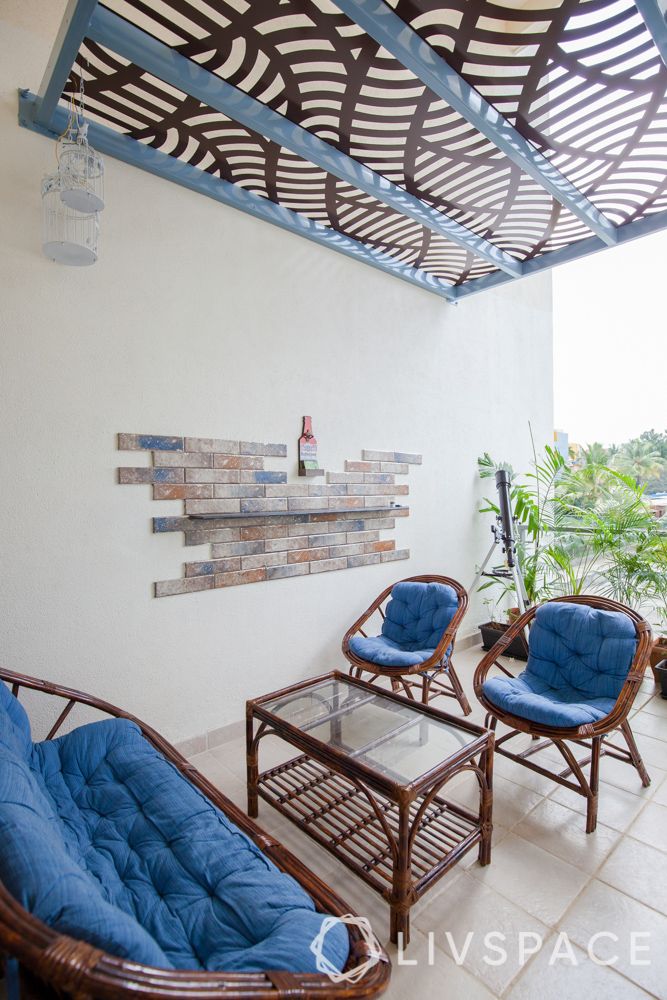 If you're not up for full-wall cladding in the great outdoors, worry not! You can opt for a section of the wall to have this design element, to add to the charm.
Taking inspiration from their western counterparts, stone wall cladding is quickly gaining popularity in Indian homes and commercial spaces. It's a versatile decor trend and can be used in almost any part of your home. Pair it wisely with the surrounding color theme and you will effortlessly create a space that you will love.
Want some more rustic ideas to dress up your walls? Check out these out-of-the-box ideas.
More wall designs:
Send in your thoughts and suggestions to editor@livspace.com.