Beyond the usual bed frame, side tables and comfy area rug, venturing into casual seating can transform the bedroom into a space that is conducive for other relaxing activities. So, why not make space for reading, meditation or even a relaxing cup of coffee in your bedroom?
Idea #1: Create a cosy coffee corner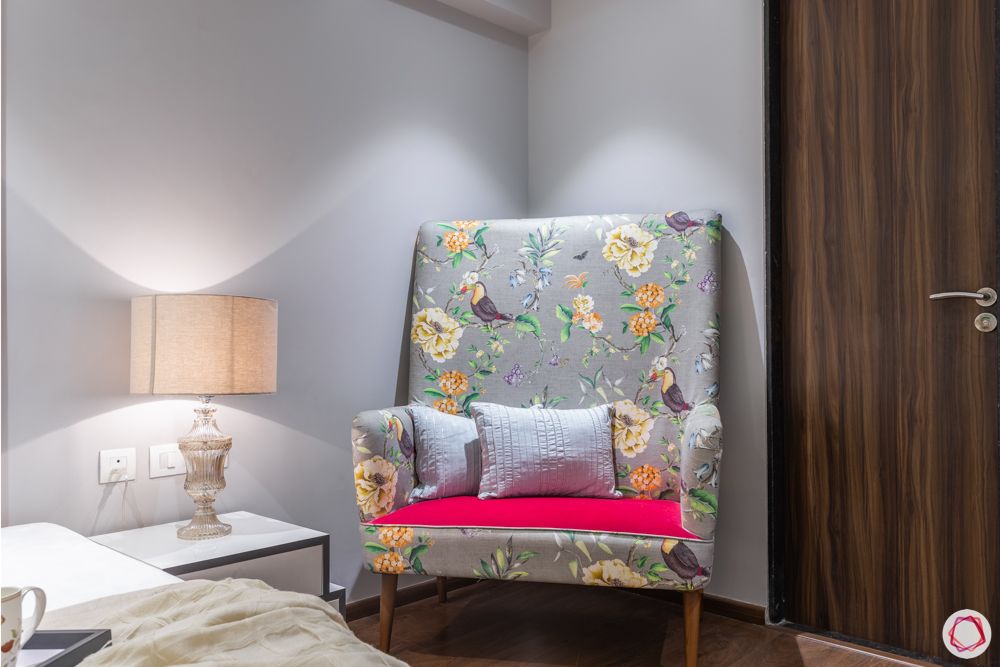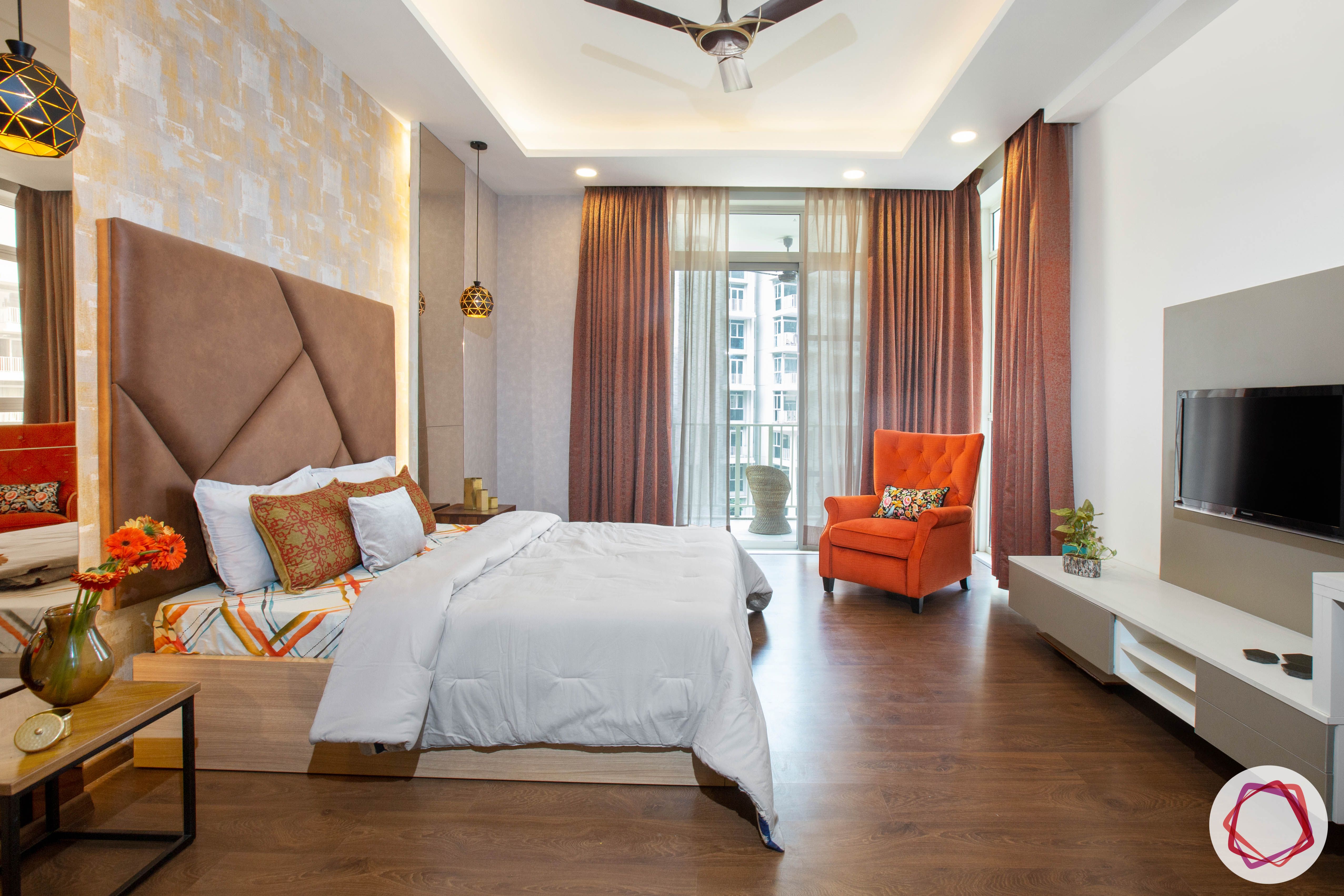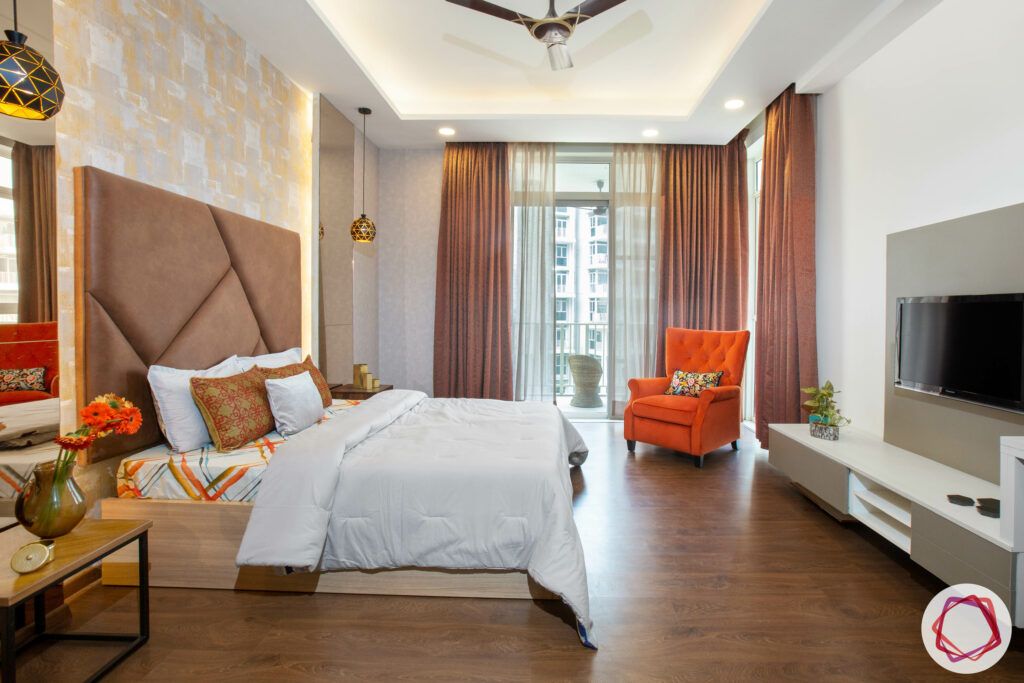 Coffee corners are private nooks within a bedroom to relax and unwind over the weekends or after a tough day. By preparing such a zone, you have a designated area to enjoy beverages and snacks without taking it to the bed or leaving the comfort of your room. To really designate the space as a different zone, consider adding distinctive wallpaper or a false ceiling section with ambient lighting.
Idea #2: Bedroom benches for extra seating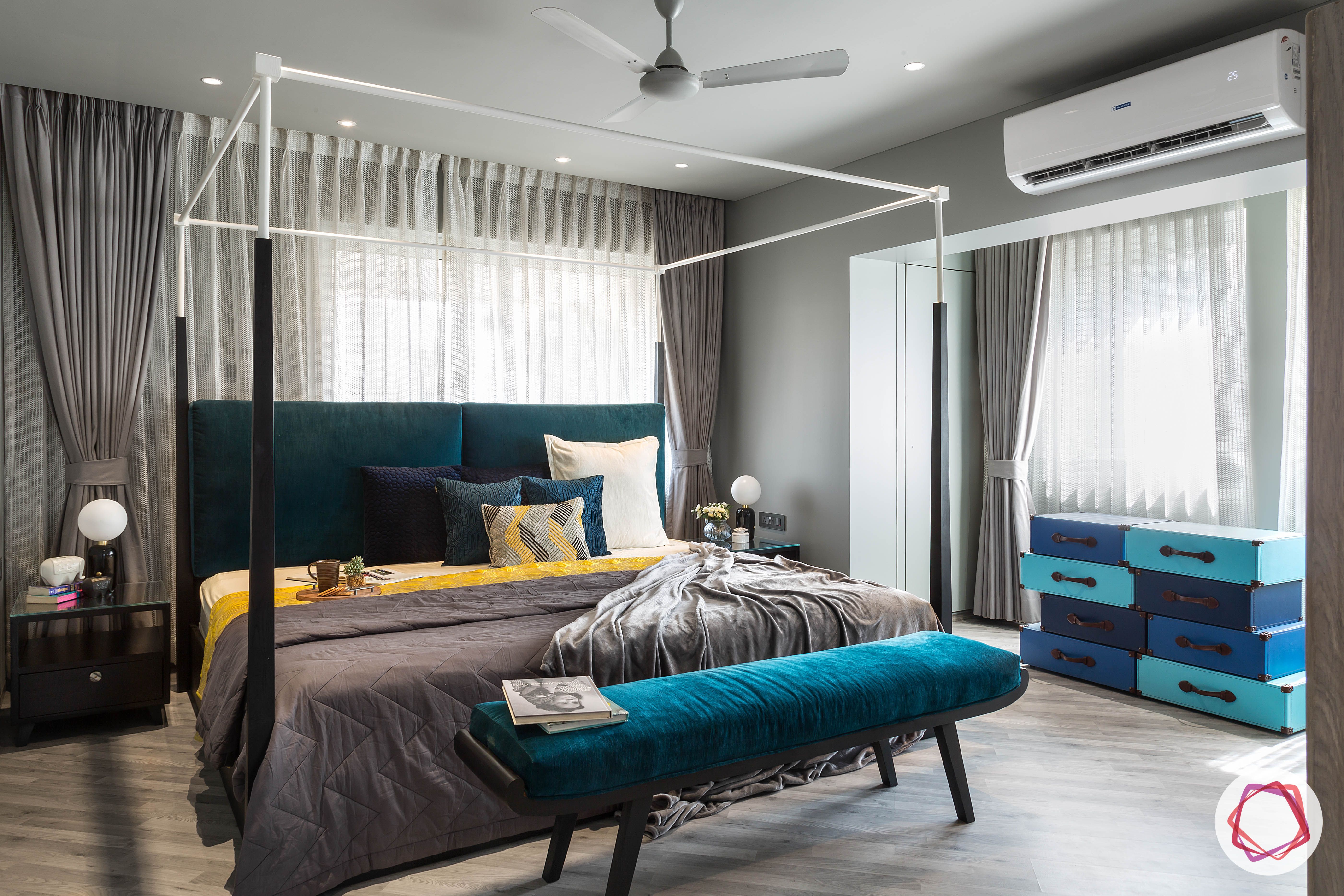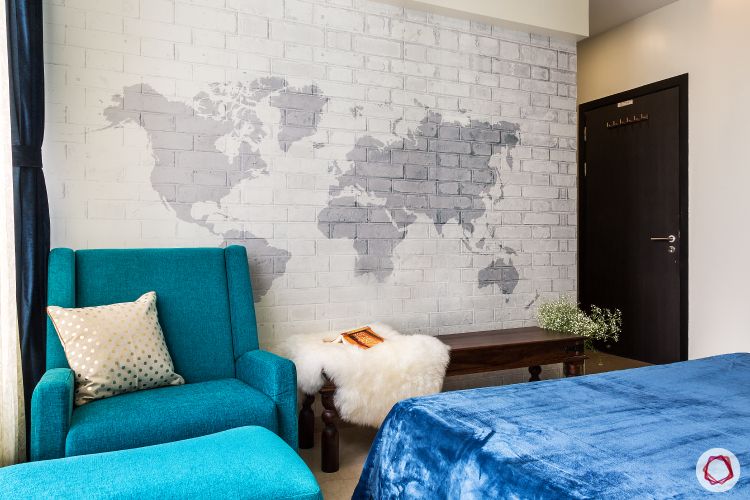 Consider adding a bench to the foot of your bed for extra seating that could serve you well while getting ready or putting on footwear. An ornately designed bench is ideal for luxurious bedrooms. If you're a little short on storage, consider adding a bench with hidden storage for a piece that's both functional and elegant.
Idea #3: Place poufs in the corner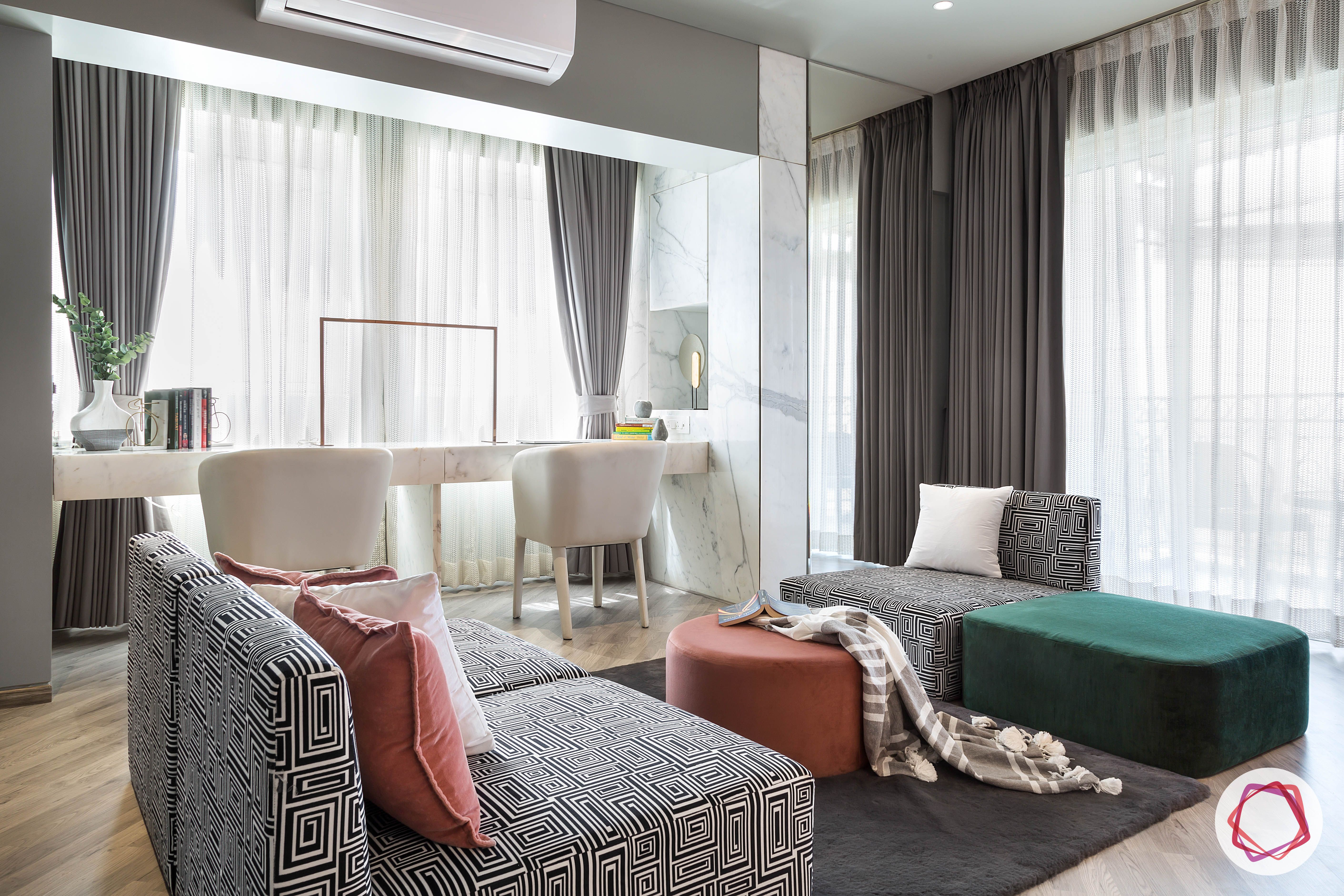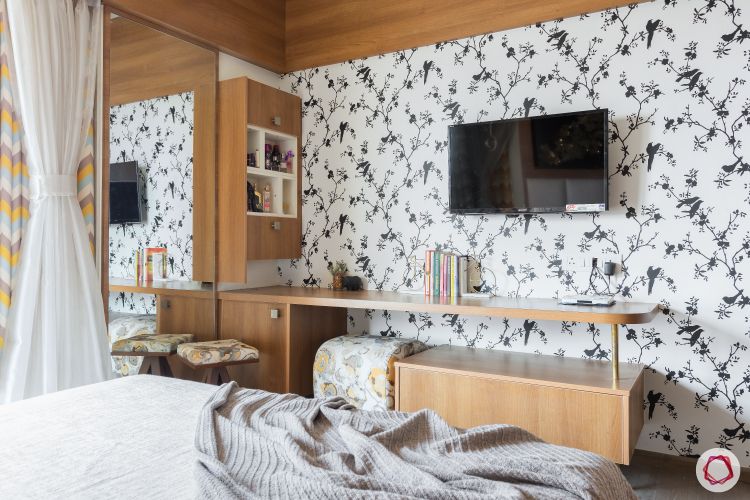 To convert your bedroom into a lounge space, add poufs, ottomans or beanbags in the corner with an area rug or a low table. This is ideal for bedrooms that have a television or a gaming console. Stick with the colour palette of your bedroom to make things simple, or add a contrasting coloured one for a bright pop against existing decor. A warm throw wouldn't go amiss for movie nights, either!

Idea #4: Utilise a niche and turn it into seating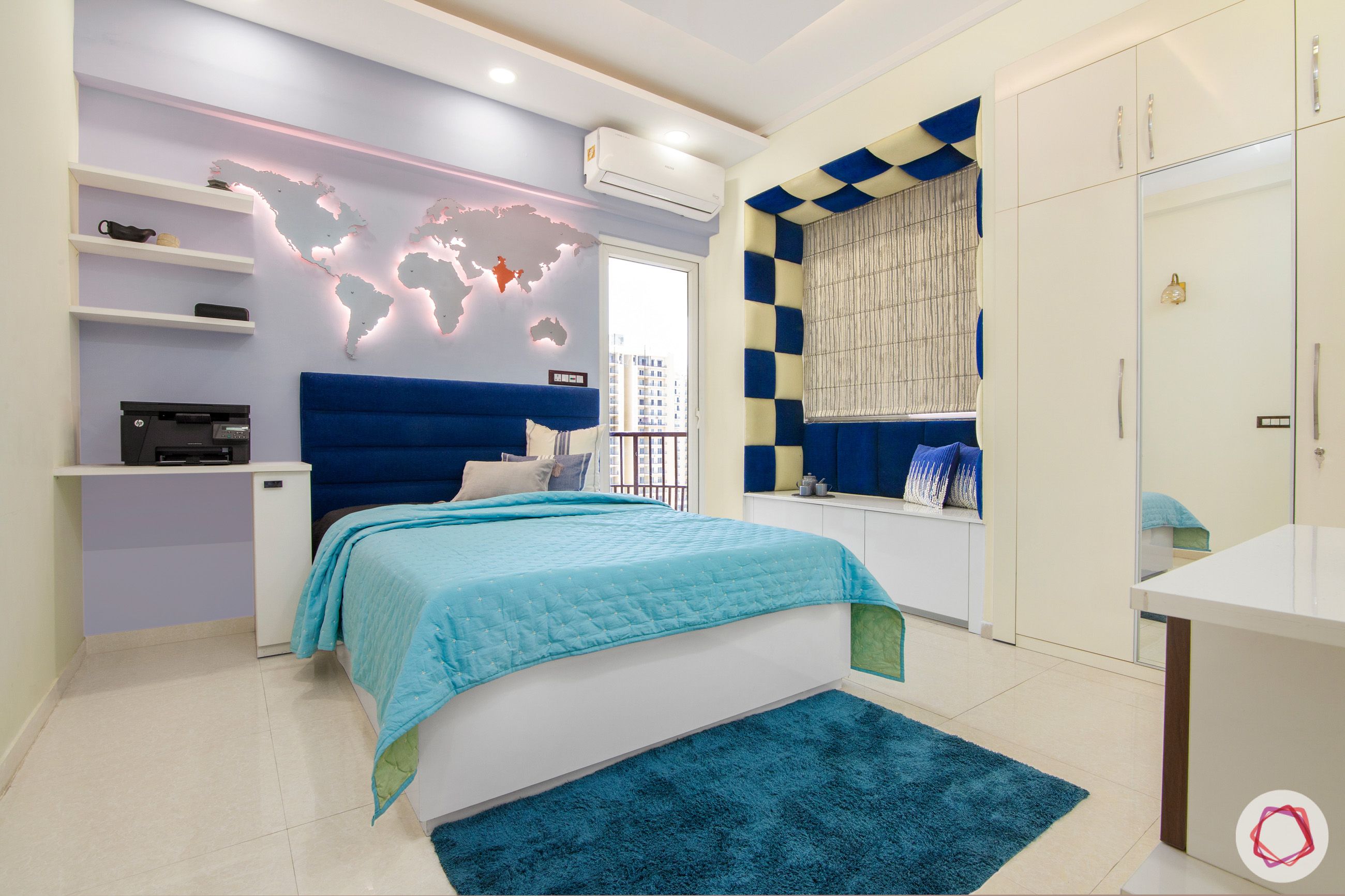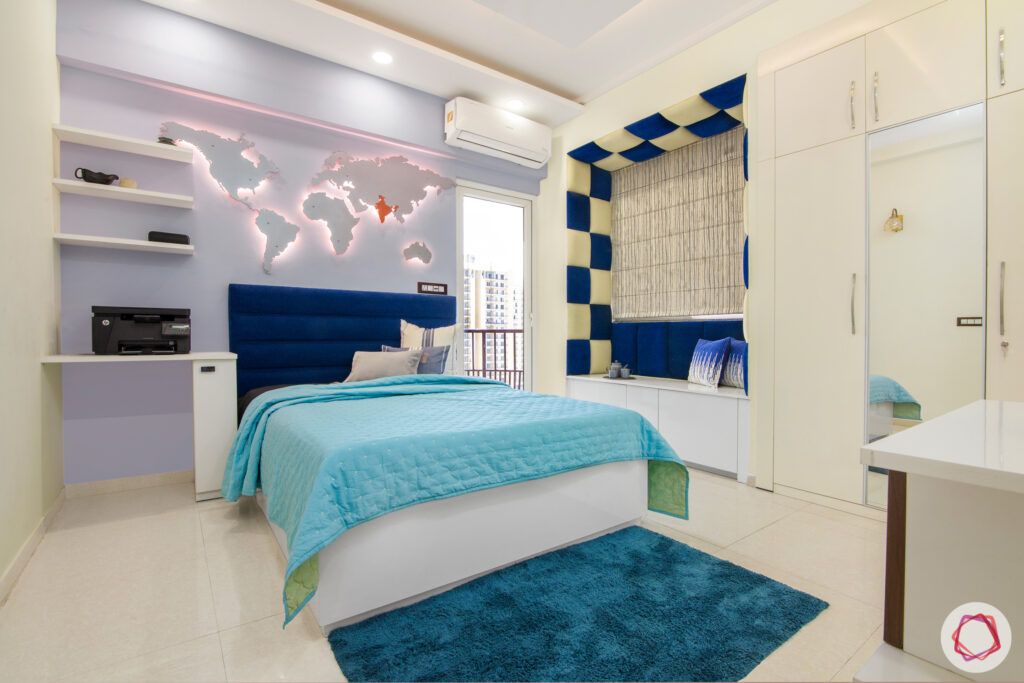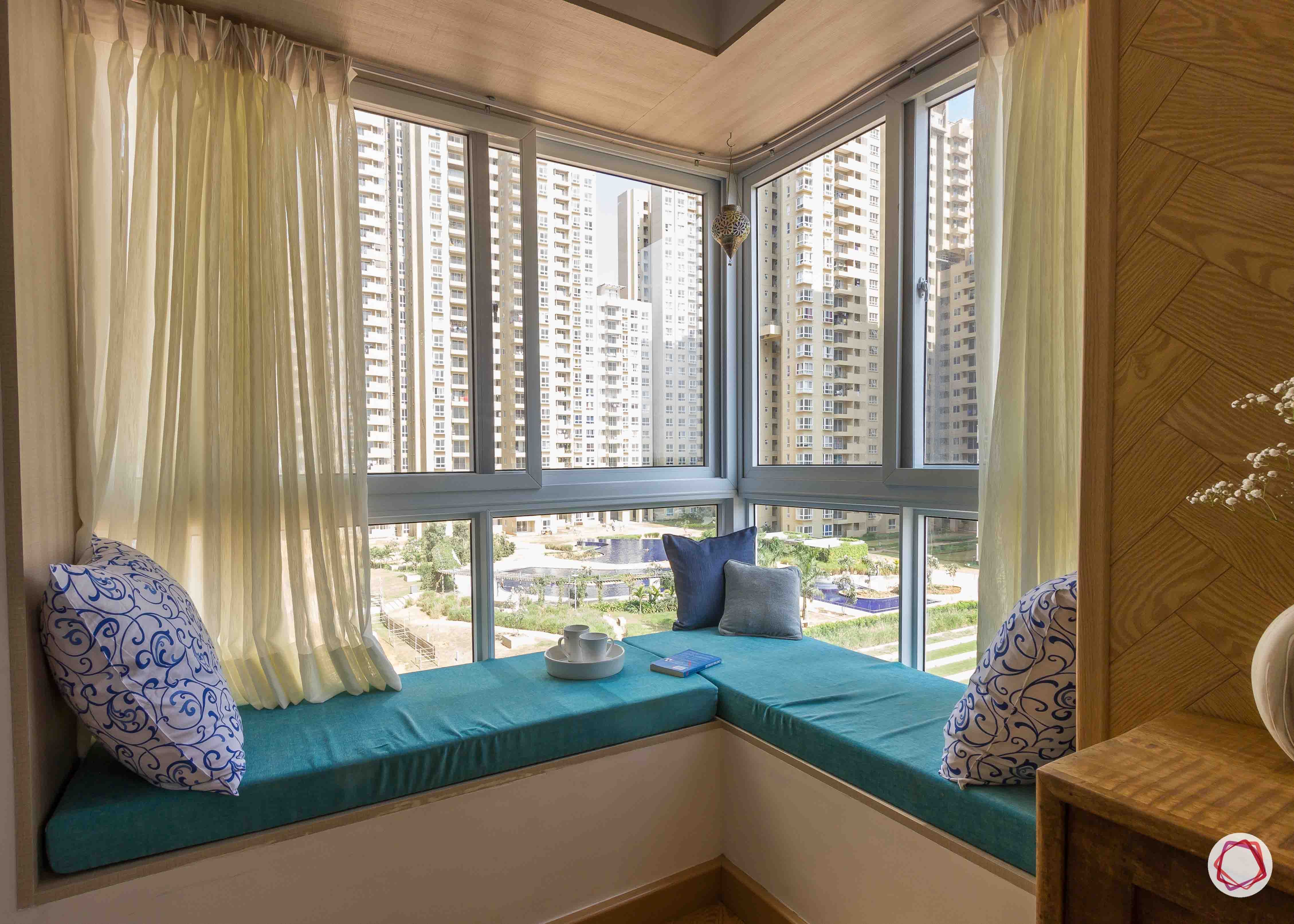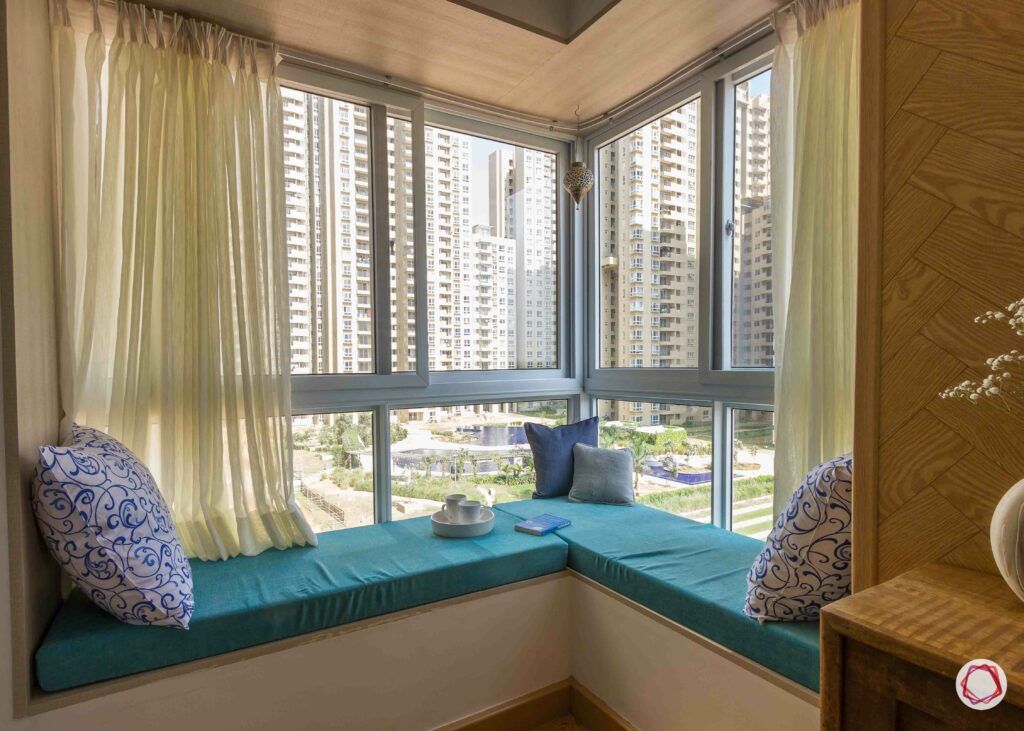 If you don't have enough floor space for poufs or additional seating, consider using existing furniture or architectural elements to create a cosy niche. So a low-level trunk can pull double duty as a storage space with seating. Similarly, a low window ledge can be kitted out with pillows and throws. Multipurpose furniture is a winner for compact homes because they serve their original function and add extra seating in the process.
Idea #5: Settees make for an elegant option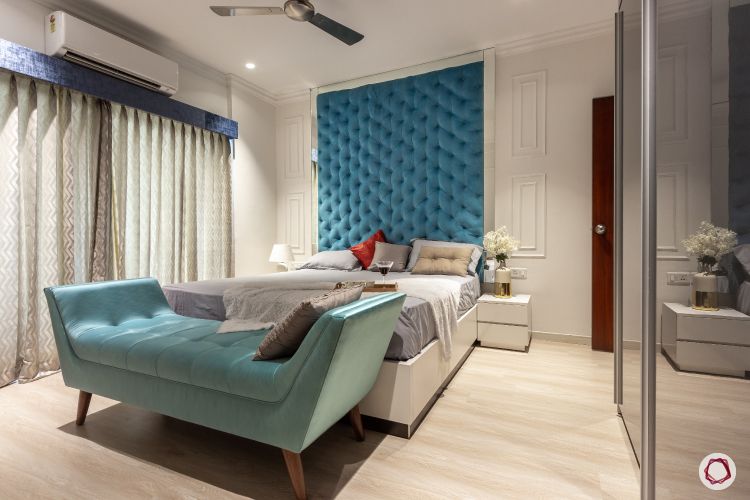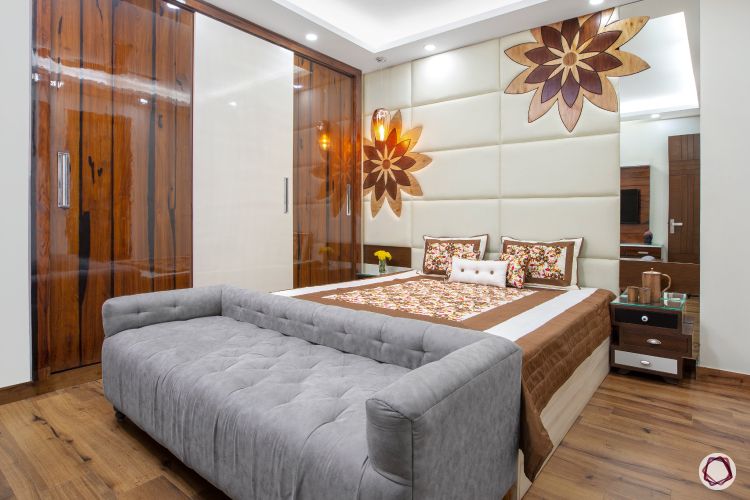 Make use of lighting and ample sunlight by placing a settee near a window. It offers more generous seating space compared to sofas. At the same time, their sleek and functional design makes sure that the visual appeal isn't disrupted. Alternatively, you could angle the settee towards a TV and add a side table to place books or knick-knacks.
Idea #6: Think out-of-the-box and get a swing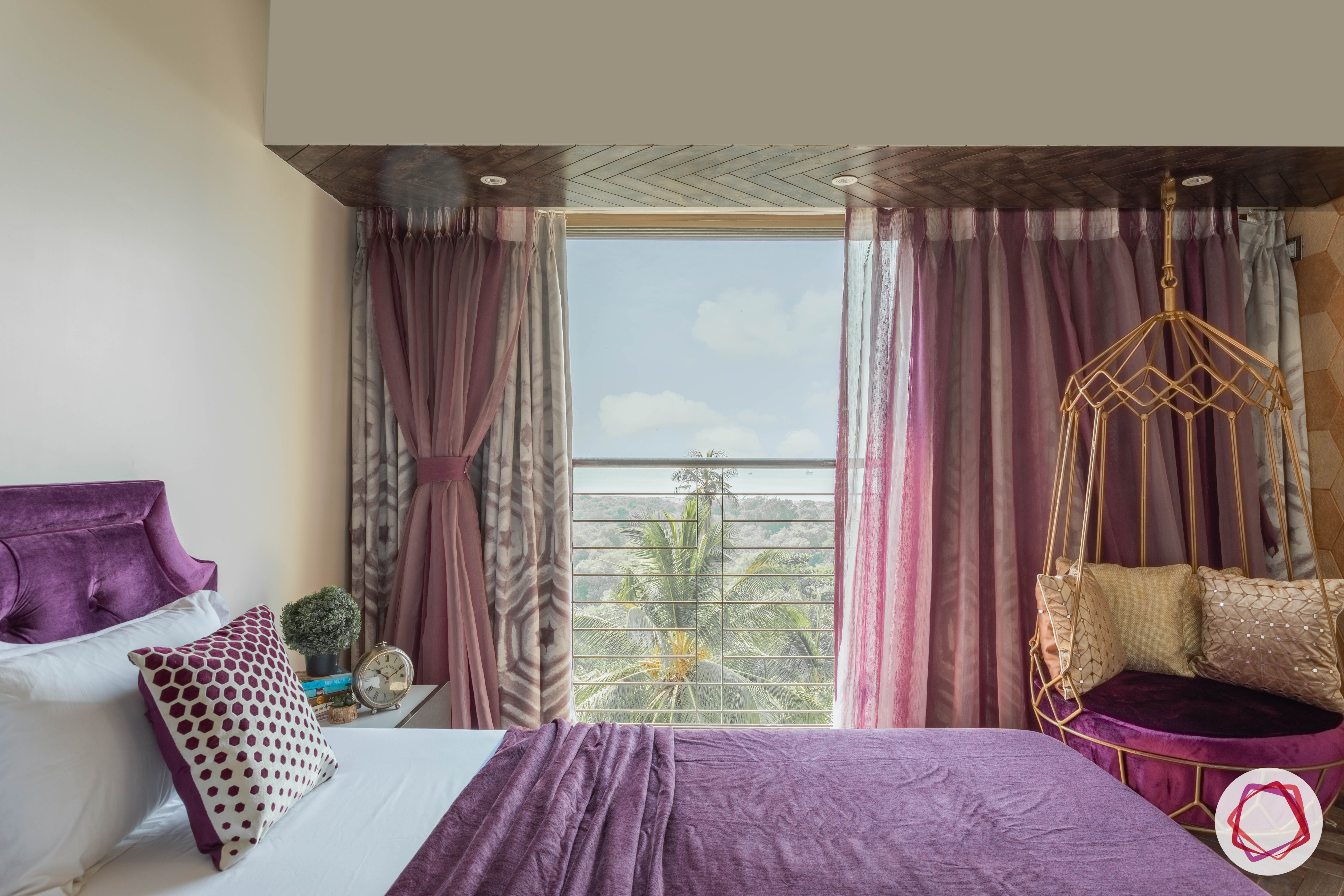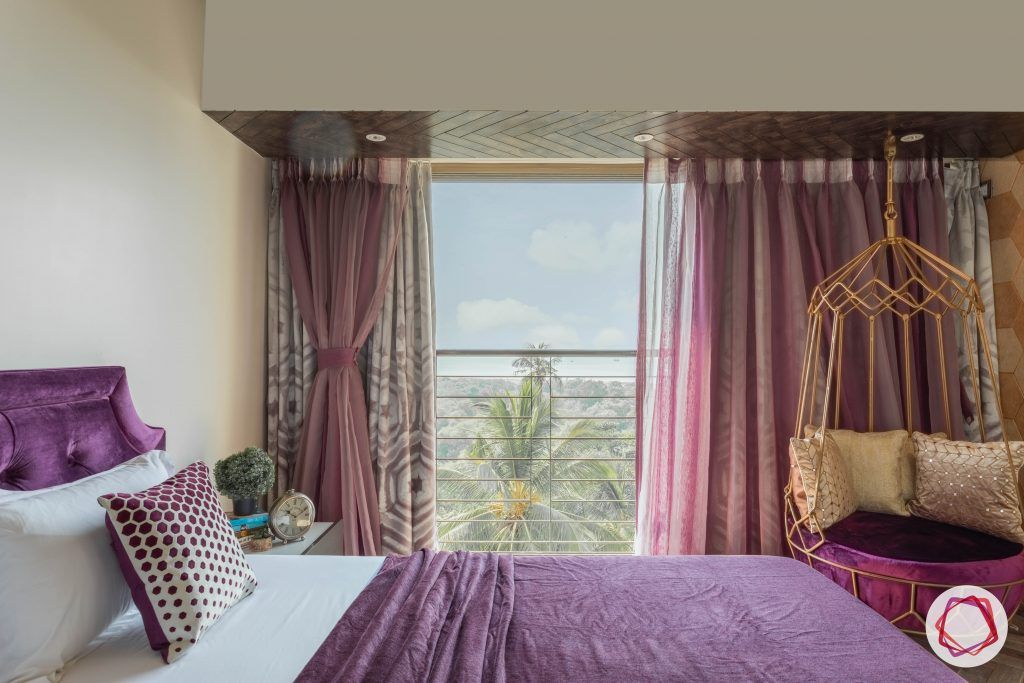 If you have the scope for it, consider hanging a swinging chair or hammock in the bedroom. This allows you to enjoy some downtime at a place that is not your bed or your desk and puts you in a peaceful mind space after a busy day.
The bedroom, for homeowners, is a place of rest and respite, so amp up the serenity with these bedroom sofa ideas and you'll never look back.
If you like this article, check out Closet Cues for Compact Rooms: Wardrobe Solutions for space-efficient bedrooms.
Send in your suggestions and comments!