Designing and installing your kitchen cabinetry is quite a high-stakes task. After all, it can make or break the look and feel of your kitchen. Modular kitchen laminates, specifically decorative laminates are often the top choice for kitchen cabinets because they're typically easy to maintain and wipe down. Here's a glimpse of cabinet materials used in decorative laminates: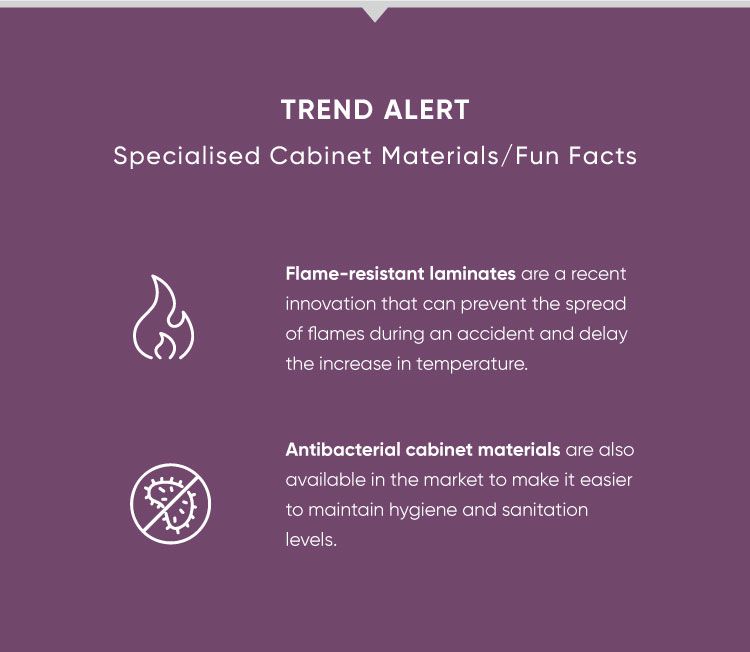 Modular Kitchen Laminates #1: Laminated Plywood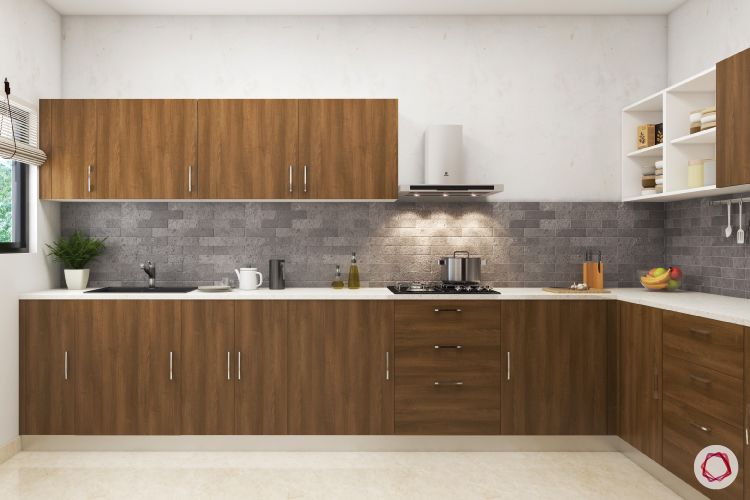 Promising strength and durability, plywood is often the first choice for those looking to revamp their kitchen cabinets or install fresh ones. Plywood is highly resistant to impact and lasts long– both key for areas with high footfall and use like kitchens. Laminated plywood takes things one step further. It marries the strength of plywood with a laminated layer that brings the looks and the colours to match your overall interior plan.
Modular Kitchen Laminates #2: Timber Laminates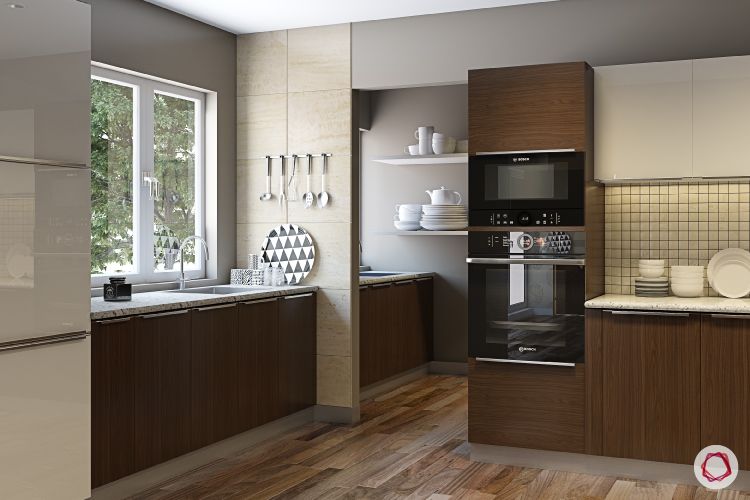 This variation of laminates is an economical choice, making it a winner for those seeking clean finishes on a strict budget. Like plywood, timber laminates also combine the inherent strength of timber with the aesthetic appeal of decorative laminates. Depending on your design plan, you could choose a matte or glossy finish. The wide range of laminates also enables you to pick from textured, coloured and solid finishes.

Modular Kitchen Laminates #3: Kraft Paper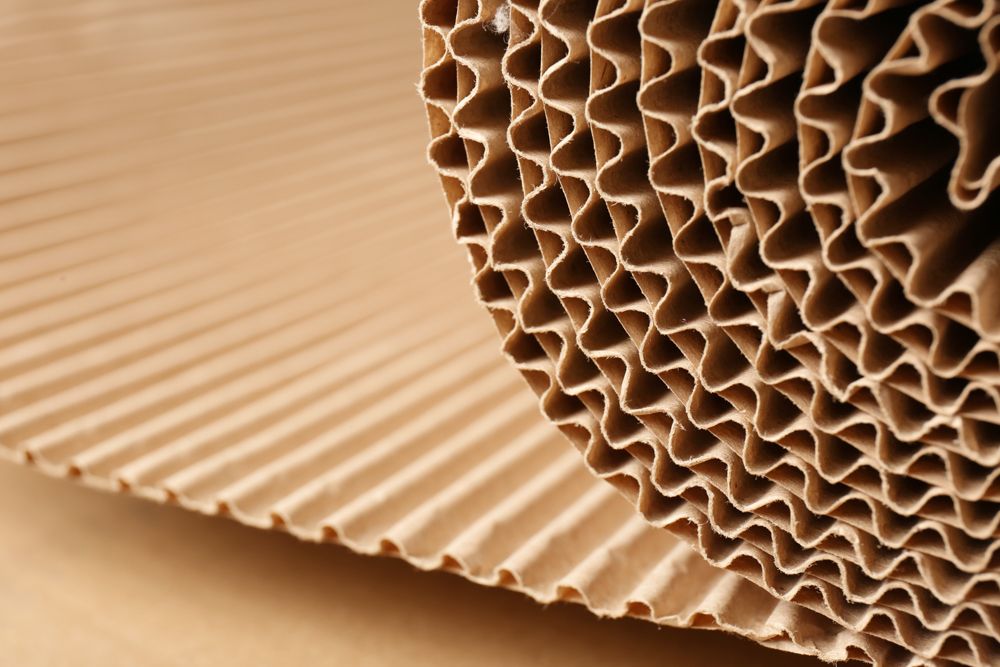 It may be shocking to learn that this commonly-used paper style is also used to make decorative laminates. Brown kraft paper forms the base of the laminate sheet after being coated with phenolic resin. It's then bonded with decorative surfaces using heat and pressure, to make a decorative laminate that is ready for use.
Modular Kitchen Laminates #4: Metallic Laminates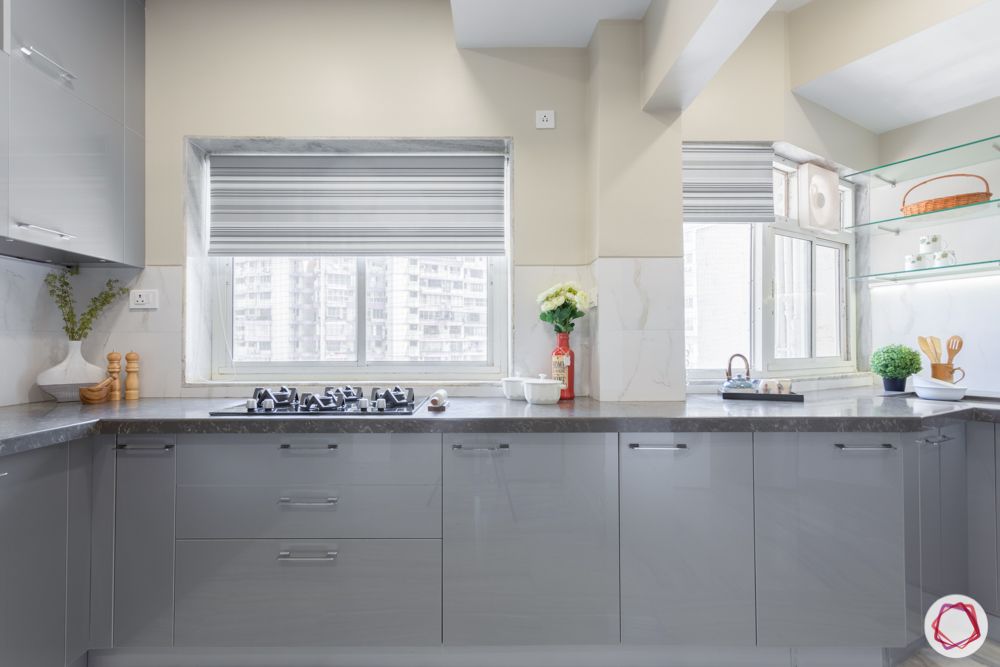 Metallic finishes are ideal to add flair to a kitchen, adding to the industrial vibe of an already task-oriented space while also keeping surfaces easy to clean. Metallic laminates are made by pressing metallic foils against solidified Kraft paper. The finish is one that lends modernity and urban appeal to the kitchen interiors, making it a common choice for home-owners wishing to get more out of less.
Modular Kitchen Laminates #5: Matte & Glossy Finishes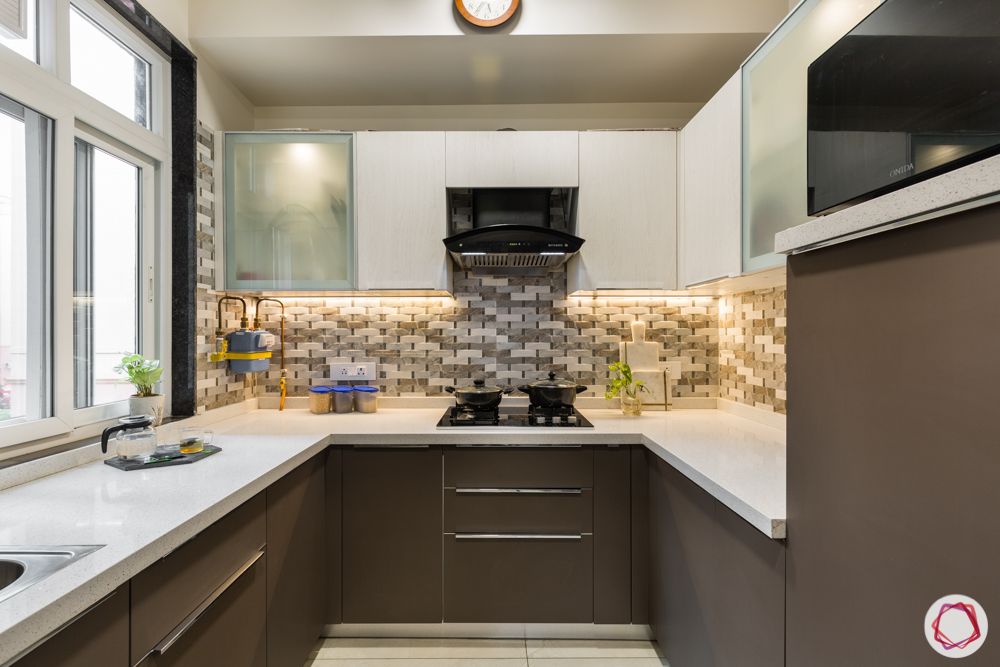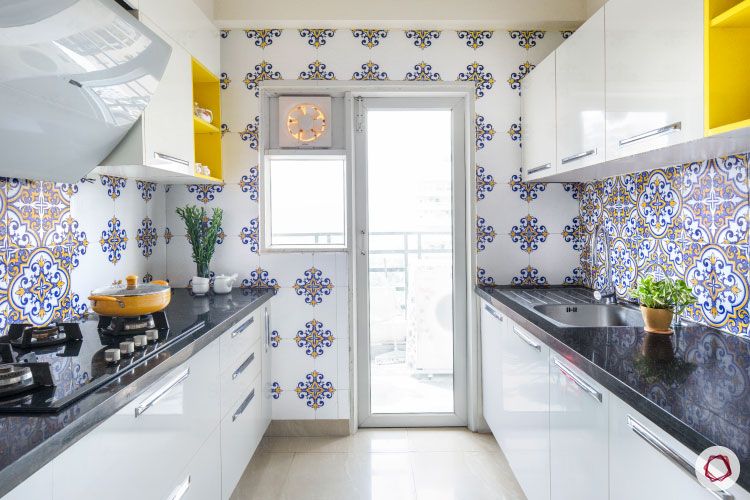 The finish of cabinet materials is just as important as the material itself. The typical range includes glossy, matte and metallic finishes. Your final choice will depend on a variety of factors including availability of space, choice of colour and accessories to go with. While matte works for a subdued look, glossy influences an energetic vibe to the kitchen.
Also, if you liked reading this, take a look at A Guide to Modular Kitchen Materials.
Send in your comments & suggestions.