Workspaces are hotspots where humble ideas turn into magical realities. In addition to the brilliant minds who execute these possibilities, exceptional office lighting designs play a major role.
The effects of lighting on performance are many, and each of them are monumental. Although it could seem unrelated, a good workspace lighting can even go on to impact a person's overall well-being. But, what comprises good workspace lighting? A functional office lighting design is about providing choices and making space for positive and fulfilling workplace experiences.
Great office lighting design equates to great work, just like remarkable employees equates to remarkable success. Here are a few ways to create the best lighting for your workspace.
1. Utilise Nature's Most Bountiful Gift: Sunlight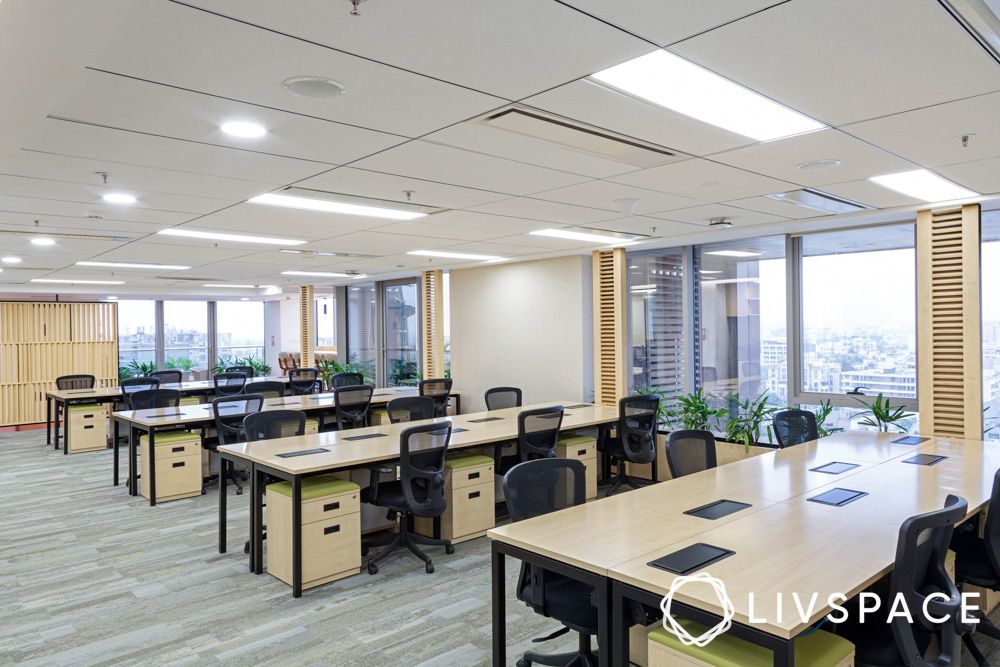 One way to grace the office with a lot of good light is to let plenty of natural sunlight in. Access to natural light has proven to play a pivotal role in employee wellness. That's because it helps us produce vitamin D and improves circadian rhythms. In fact, exposure to natural light can make us happier and more productive.
Not only does it help with better focus and performance in the office, but also regulates sleeping patterns in a way that improves overall mood and well-being. This way, a little emphasis on good old sunlight can bring in a huge difference.
To achieve this, ensure that there are large windows in the design plan. If large windows are hard to accommodate, options like skylights and transom windows can be looked into as well.
2. Pay Attention to the Ergonomics in Office Lighting Designs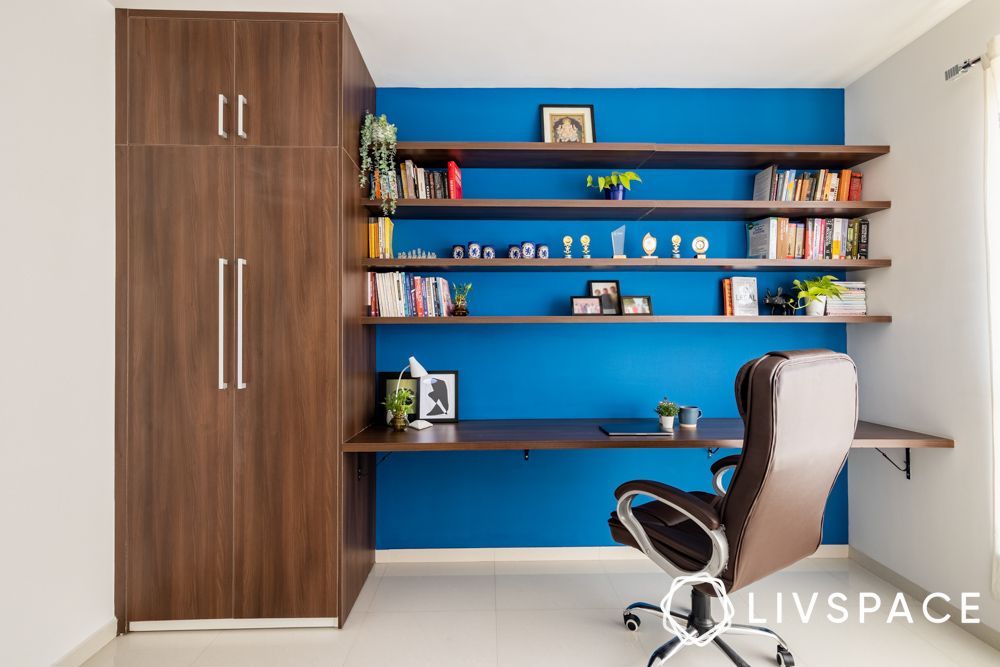 An ergonomic lighting design makes all the difference. Lighting is a great way to enhance the appeal of a space and subliminally impact the minds of employees and visitors alike. And the best way to ensure lighting ergonomics is to see that the lights evoke the optimal visual and mental conditions for work.
Pleasant and bright lights, usually warm white or neutral white, are your best bet. Brighter, colder light wakes up the brain. And, that's a great option to feel energised, relaxed and focused during work hours. If the room involves overhead lighting, you should balance it to evenly light up the space. This is recommended to ensure that there isn't too much or too little light reflected on objects.
Correspondingly, natural light should be in front of, or next to, work surfaces and computer screens to avoid direct glare. This reduces the eye strain for workers dramatically, making work more enjoyable for them. Task-specific lighting that benefits workers with greater efficiency should be considered an absolute necessity.
Lastly, an illuminance between 500 and 1000 lux would be perfect to cultivate a stress-free work environment. In fact, it has also proven to report lesser headaches and drowsiness.
3. Use Light for Function, Not Just Fashion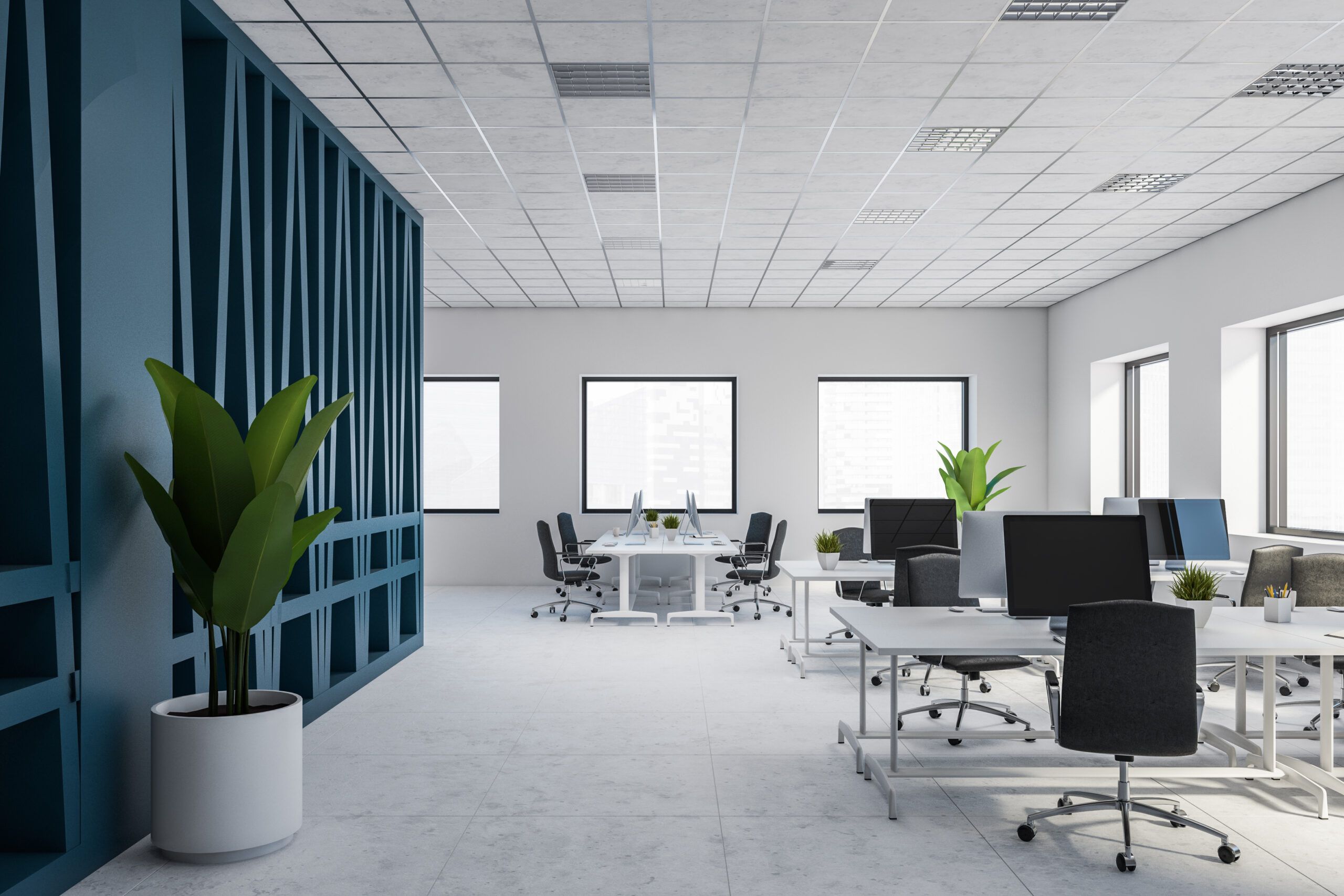 At an office, information is meant to be soaked in with ease. To ensure the positive effects of lighting on performance, every lumen of light falling into the space must help generate the best work.
How lighting affects productivity is by creating the right environment for attentiveness, alertness and creativity. Whether it's about ceiling fixtures or individual table lamps that enable task accomplishments, lighting needs to be both easily available and adjustable to every single job's needs. A moveable work lamp means light is directed where it's needed. It also helps to make light intensity individually adjustable so that it can serve the task right.
Overhead fluorescent lights have repeatedly proven to be an unfavourable option to bolster task accomplishment. Being able to zoom in on information and process it well, gives workers an ever-clearer sense of what their job entails and the positive feelings that come from being acknowledged and having control over how the job is done.
To bring out the best functionality with your workspace lighting, invest in individualised downlights that offer personalised lighting and uplights that are great for collaborative work that needs glare-free ambient light.
4. Burn the Midnight Oil With Energy-Saving Options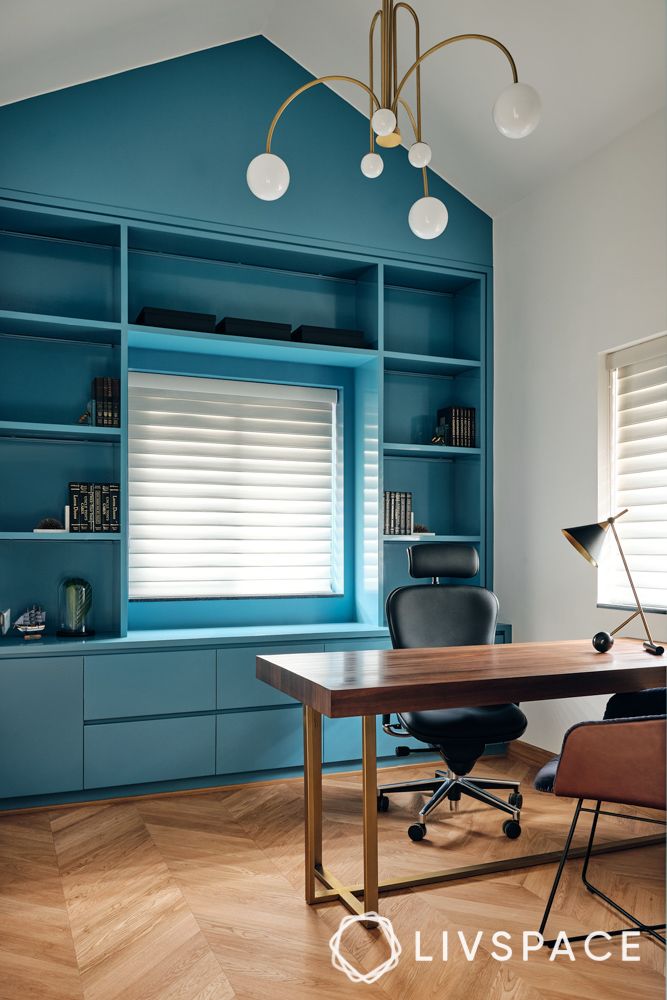 Saving energy in the office space doesn't have to mean turning the lights out or sending the night-owls back home. All it takes is to opt for energy-saving options like LEDs. LED panels or other LED light sources are the best options to help save energy and eliminate glare, improving comfort and workability.
There are many perks to LED lights, but one stands out. Our circadian rhythm can be interrupted by blue light emitted by computer screens. Luckily enough, LEDs offer tunable white lighting and automatic dimming options. This means one is allowed to adjust the colour and temperature to change the light emitted to mimic the tendencies of natural light.
Fine-tuning one's lighting gives them a sense of control, satisfaction, productivity and, of course, energy savings. In this way, LEDs help set up the perfect work-inducing environments while saving tons of energy.
5. Look at Office Lighting Designs as an Art Form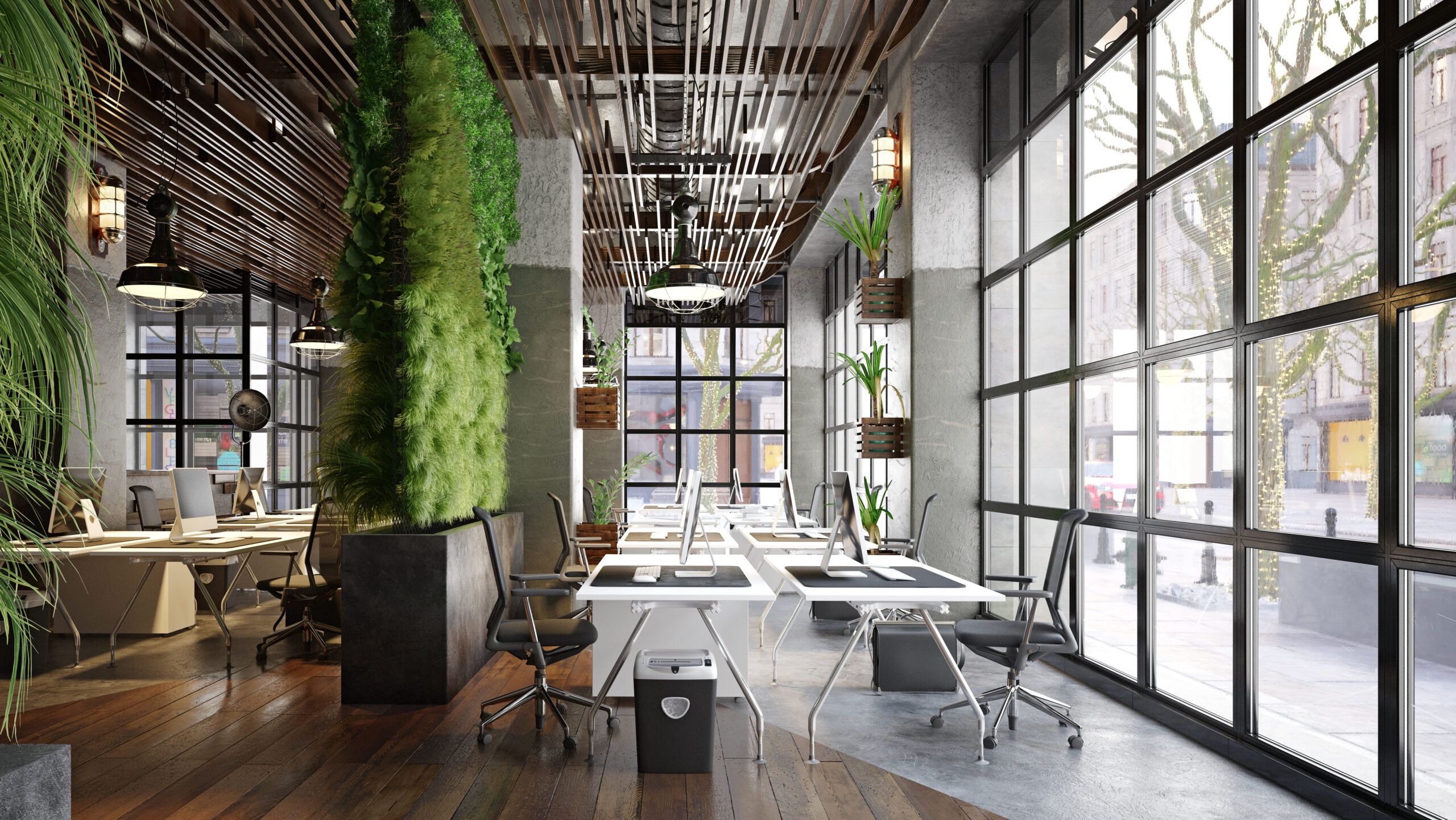 Sometimes, the aesthetics of office space alone can make a lasting first impression. Focussing on stellar workspace lighting can transform the charm of your office, whether it's in the way it lights up the space or in the beauty of the lighting decor itself.
How you play with lighting—whether you introduce a cosy floor lamp or how your low-hanging lights decorate the air—will carve out how the office looks and feels.
When considered an art form, much can be done with light. For example, you could light the wall by illuminating the perimeter surfaces; you will notice that it minimises visual noise and reduces contrast. Additionally, bright walls lend the room depth and create a strong impression of illuminance.
The importance of lighting in interior design comes from the fact that light brings both simplicity and drama to the space. It can completely sculpt the interiors of your office while it also subtly communicates attributes like the joy, openness and transparency confined in the walls of the office.
Lighting Might Be Your Ultimate Fix
Working is an activity that should be fuelled by a pleasant mood rather than just being seated in a designated place. Therefore, an office with an unmatched lighting design that is abundant, functional and easily accessible invites great ideas to spark in minds.
The bottom line? Don't think twice before you decide to bring in the best lighting for your workspace. It could just be the ultimate fix you've been searching for!
At Livspace for Business, we factor in great design, ergonomics and energy-saving options in tandem to bring out the best concepts for office lighting design. Check out our website to learn more.