Our reader's corner section features questions from our readers and provides insights on all topics related to home design, homekeeping and interiors.   
This edition's question:
---
I find white brick walls used in restaurants and lofts very alluring. Want the same done for my apartment. But before that, I'd like to know what kind of interior decor would go well with it. Any tips?
– Colleen Braganza, Bangalore
---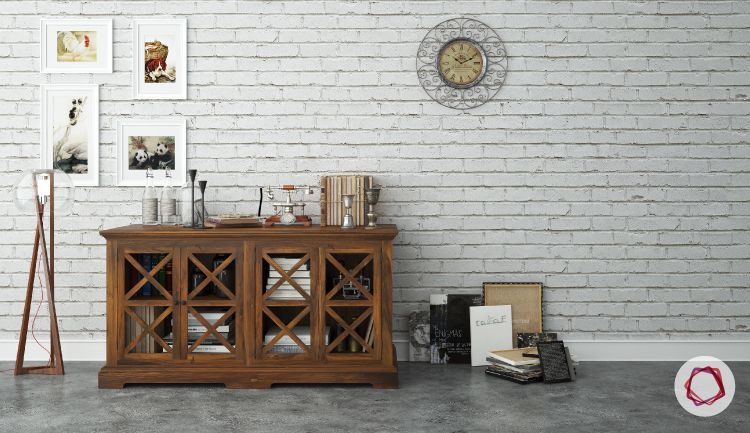 Just like their unpainted counterparts, white brick walls lend a textured, weathered look as well as a sense of history to whichever room they are in. White creates a neat, serene effect whether it is used on an entire wall or in small spaces like a backsplash or behind a shelf. This makes white brick walls a versatile backdrop for any kind of interior decor, from traditional to minimalist to shabby-chic and more.
However, if you want to play it say safe then stick to industrial, scandinavian and modern themed decor. Here are a few tips you can keep in mind for the same: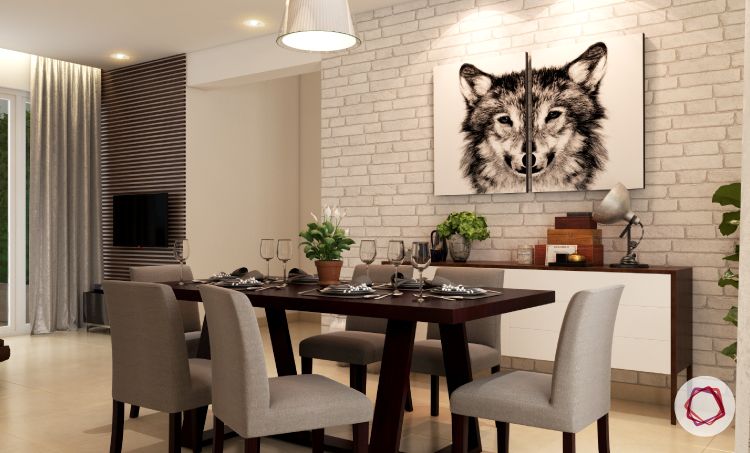 Using white and grey upholstery on your furniture will give your space a sense of continuity from which accent pieces like souvenirs, photo frames etc. will stand out
Metallic furniture and fixtures such as chandeliers, tall floor lamps, shelves pair beautifully with white brick walls and effortlessly add an industrial edge to the space
Crisp lines beautifully contrast with the uneven texture of plastered brick walls, so choose furniture pieces that have sleek edges and are visually light so that that they don't steal the focus from the backdrop
Don't be afraid to play with texture. Add a furry floor mat or a couple of plush ottomans to the setup to create interest
Also, white walls gives you plenty of opportunity to play with your favourite colors
Use layered lighting to bring out the lines and texture of brick wall
Lastly, add some indoor plants to the mix for a weather-worn, natural look