Repurposing old furniture has gained popularity over time. It is always a good practice to upcycle items at home which do not serve their purpose anymore. Read on to find out how to repurpose old furniture and give your home a touch of DIY magic!
How to repurpose old furniture idea #1: Stencil patterns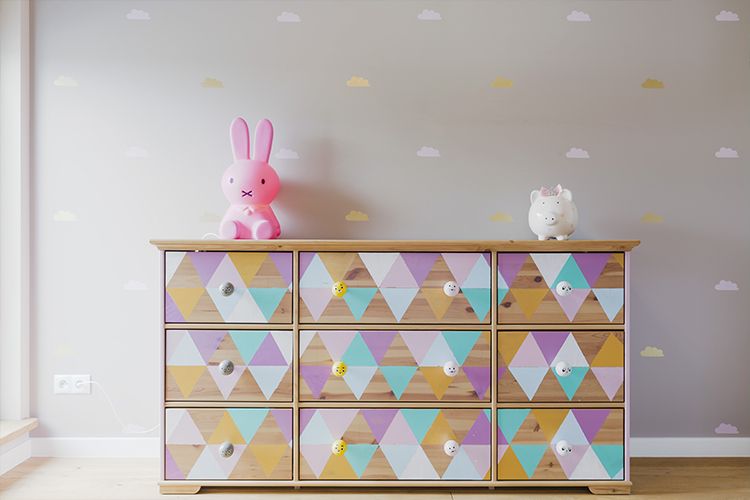 Give your old storage cabinet or cutlery unit a breath of freshness by making interesting patterns on it using stencils. Quick tip: geometric patterns never go out of style! Make quirky triangles with the help of stencils and fill in colours of your choice.
How to repurpose old furniture idea #2: Paint it!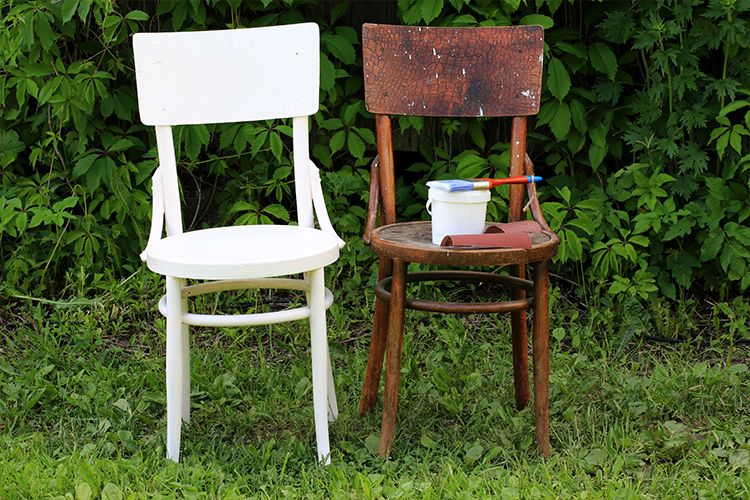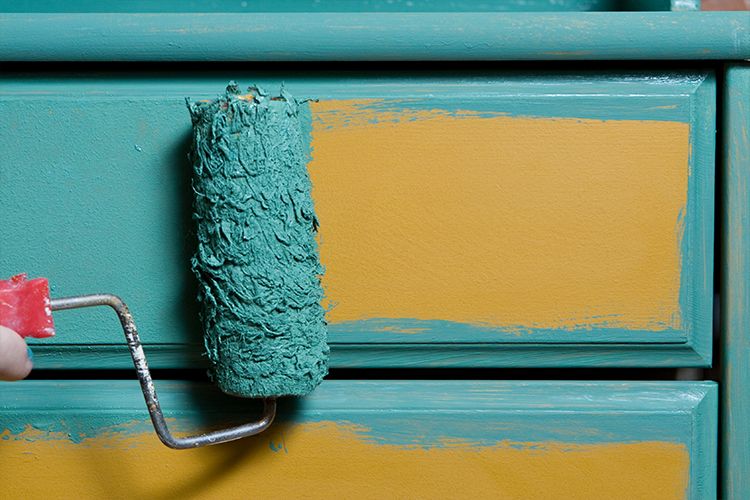 This is the easiest way to give furniture a quick makeover. Just grab some paints and get started. You don't need serious artistic skills. In fact, you can get your children or friends to join in the fun. Make sure you pick a colour that complements the rest of your interiors.
How to repurpose old furniture idea #3: Trunks as tables
We all have old suitcases and trunks lying somewhere in the loft at home, don't we? Dust it off and bring it out! You can use this as a coffee table or side table. Paint it or add some varnish if you want it. It is sure to give your room a rustic touch.
How to repurpose old furniture idea #4: A door table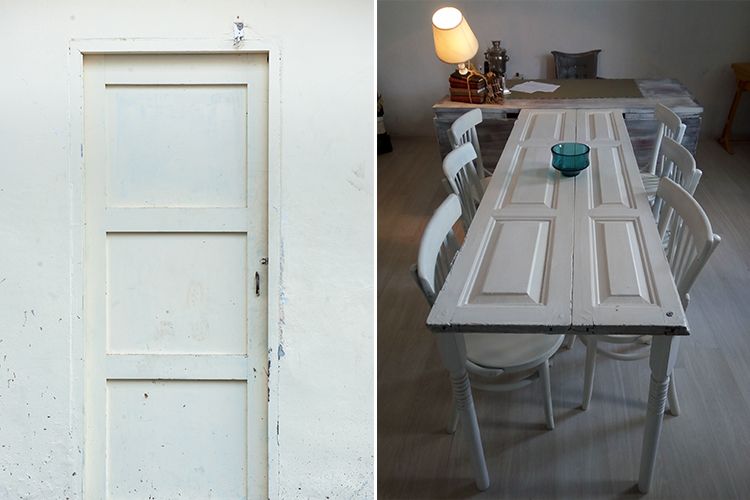 Who knew an old creaky door could also be put to use! If you have a door that is falling apart from the hinges or not in use anymore, you could use it as a dining table. You can also pick one up from the second-hand market for a steal. Just make sure you discard any spoiled wood so that you have a sturdy base. This is as quirky as it gets!
How to repurpose old furniture idea #5: Reuse those old stools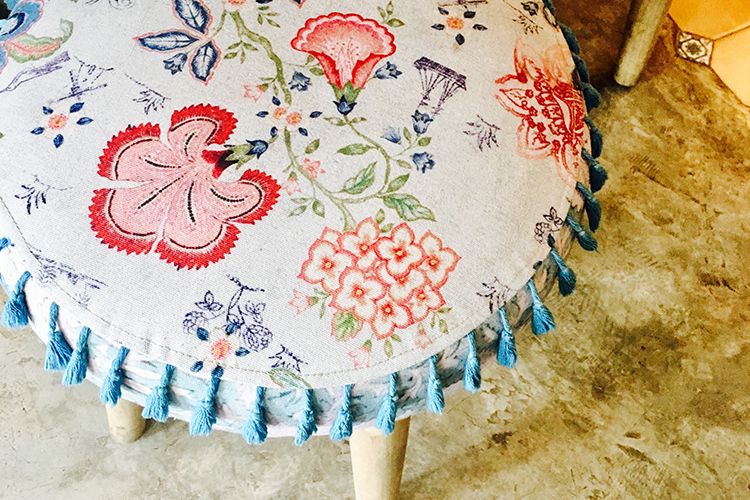 Give your worn out wooden stool an instant makeover by adding interesting details to it. Get hold of your granny's sewing kit and a pretty piece of printed cloth. Stitch a nice cover with fringes or pom poms and you'll have a new stool without having to spend a penny!
How to repurpose old furniture idea #6: Ladder to the rescue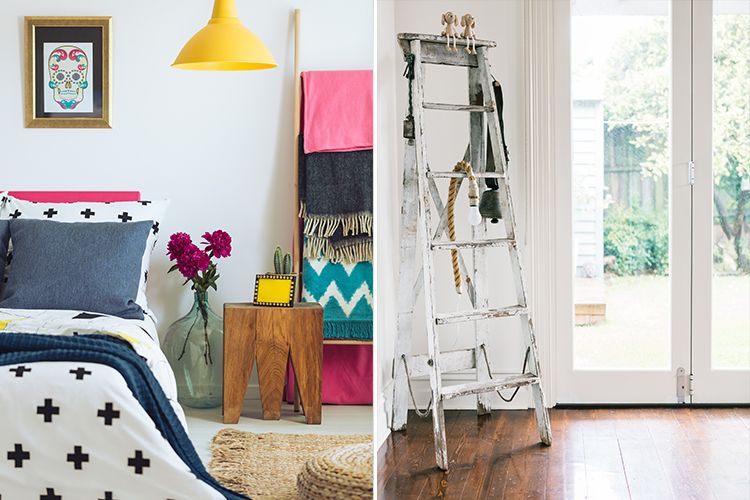 If you're hooked on to the idea of repurposing old furniture, we urge you to try this! A wooden ladder can be reused as a hanger for umbrellas in your foyer or as a clothes hanger in your bedroom. It's sure to turn heads and get you compliments!
These DIY ideas for repurposing your old furniture are fun and functional at the same time. You just have to have an eye for detail and an enthusiasm to try things out! So, the next time you see an old piece of furniture lying around, think of what you could do to it! Let us know what you think about these ideas!