You don't have to be a math lover to admire the beauty of geometric patterns. Versatile with clean lines, designers love how even the simplest motif can transform a space. Here are some ideas on how you can infuse geometric prints in your home decor.
Geometric Patterns at Home Idea #1: Kites in the Kitchen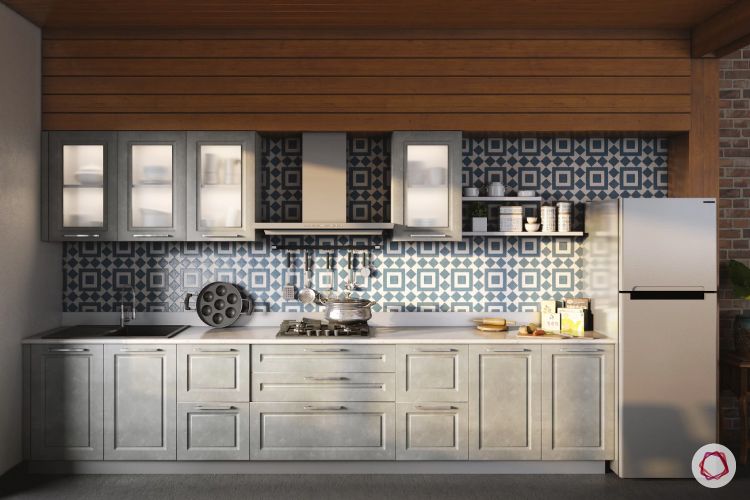 The kitchen offers plenty of opportunities to fill in these lovely patterns. From the backsplash to the cabinets, all look stunning with straight lines and symmetrical designs. Choose hand-painted tiles or even strategically arrange tiles to form a geometric collage.
Geometric Patterns at Home Idea #2: Flawless Flooring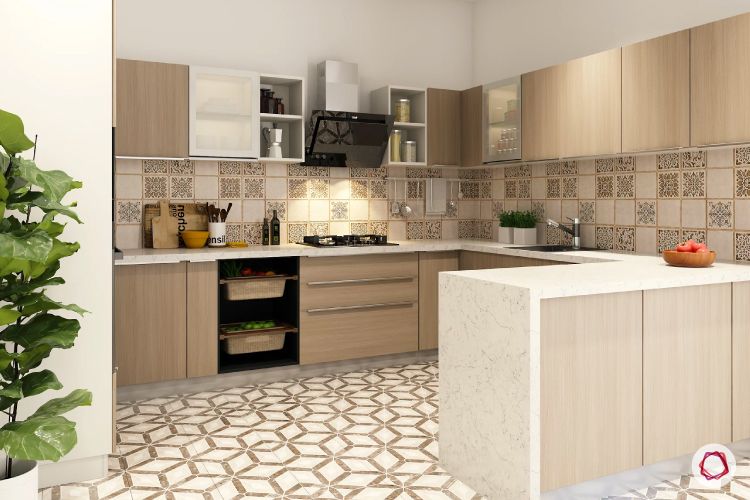 Geometric patterns in your flooring give the impression of spaciousness with detail, which is perfect to enhance your room's aesthetics. Choose prints that will bind and balance the overall look of your room and pick colours and shapes that complement each other.
Geometric Patterns at Home Idea #3: Wall Art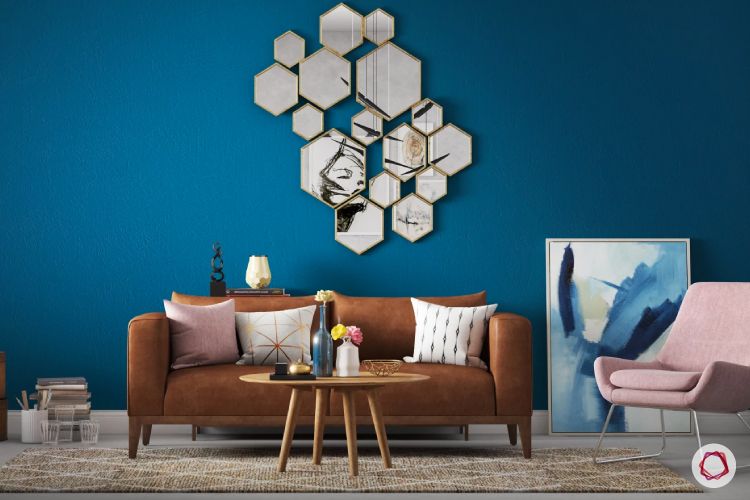 Art has no definition and it is a combination of creativity and perception. So why don't you amplify your home's decor with modern art that can give a your room some depth? A collage of precisely cut mirrors, a painting of patterns or an arrangement in geometric pattern can do the trick on your walls.
Geometric Patterns at Home Idea #4: Pretty Partitions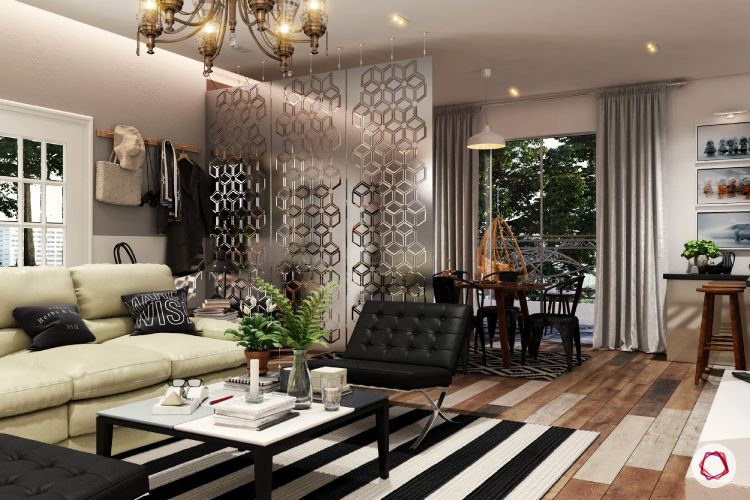 Owing to space constraints, open layouts are trending in many homes. So this gives you an opportunity to use pretty lattice designs in the form of jali partitions to give you privacy. While this beautifies the room, it also serves the purpose of acting as dividers.
Geometric Patterns at Home Idea #5: Accentuate it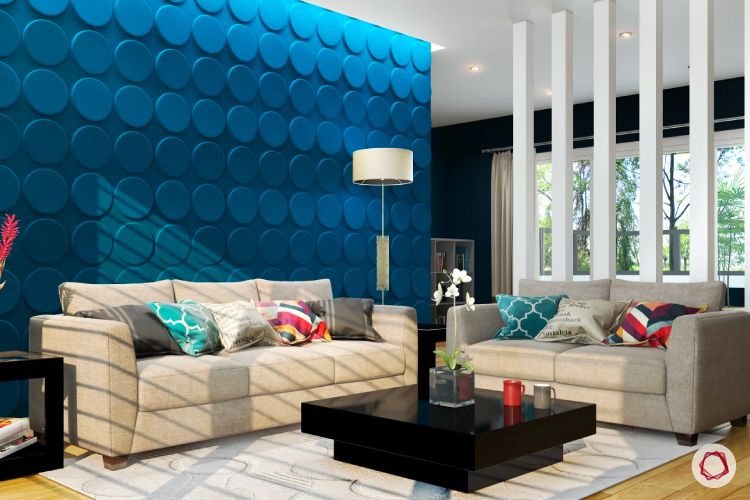 Accent walls have soared in popularity as far as Indian interiors are concerned. It adds personality and brightens the room. Use this to infuse patterns with wallpapers, texture painting or even wall decals on a pretty wall. You can also accentuate your room with different prints to make it the centre of attraction. Here are some more wall decor ideas, in case you're interested!
Geometric Patterns at Home Idea #6: Funky Furniture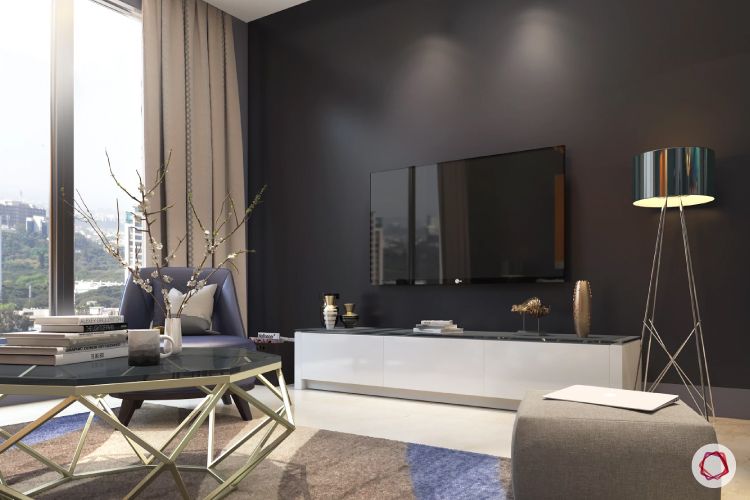 Modern and contemporary furniture takes pride in its unconventional designs, often formed angular in structure. This is the best way to add geometric patterns if you are furnishing a new home. Pick designs that suit your lifestyle and the space to give it an "edgy" look.
Geometric Patterns at Home Idea #7: Fabulous Furnishings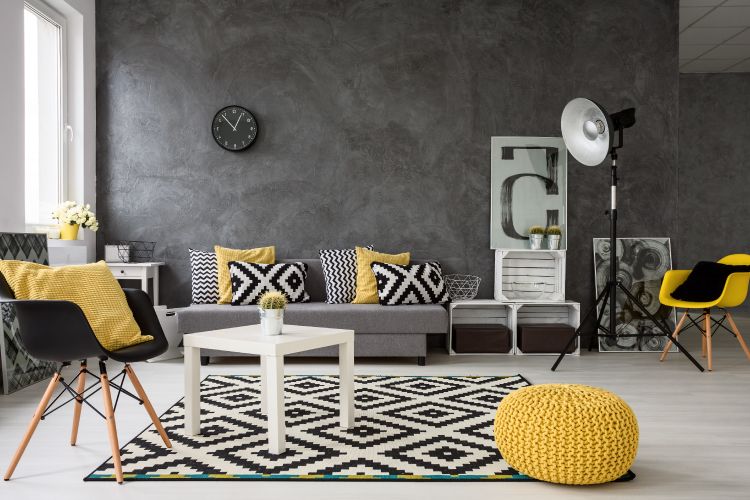 Not one to opt for a major overhaul? Then soft furnishings are your go-to option. From upholstery to rugs, curtains to cushions, your options are endless!
Also, check out these trendy ceiling design options!
— editor@livspace.com