Our reader's corner section features questions from our readers and provides insights on all topics related to home design, homekeeping and interiors.
This edition's question:
---
" I want to get solar panels installed on my roof, since I have heard that it's a good way to save on the electricity bill. How do I go about this? Who do I contact and what are the average costs of installation?"
– Mayank Agarwal, Delhi
---
Here's everything you need to know about getting solar panels for your rooftop in your home
Space and equipment needed for solar panels
A solar panel system includes solar panels to absorb the sun's heat, an inverter to convert the solar energy into electrical energy and batteries in which the electricity will be stored. To install the solar panels on your roof, you would require around 100 square feet to 120 square feet of unshaded area along with some equipment, like a controller.
This diagram below explains how the panels tie in with your electricity grid: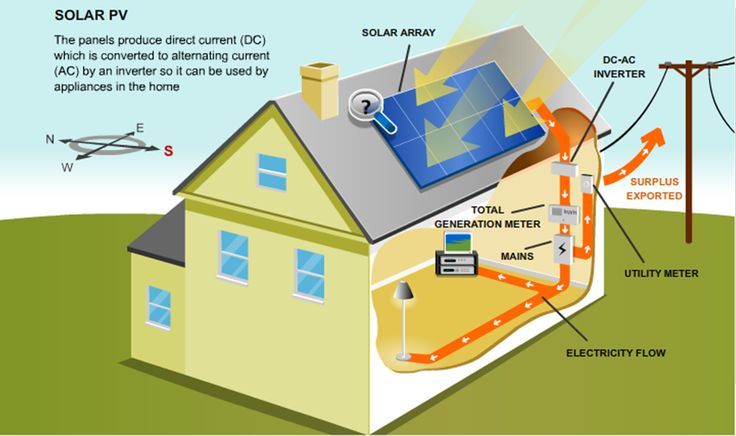 Source: Go Green with Solar Panel
Popular brands in the Indian market
Solar panel systems provide a good alternative to the conventional electricity and a large number of manufacturers are supplying a range of solar energy products. Tata Solar is currently among the most popular brands for solar panels in India. Some other popular Indian brands offering similar products are Bharat Heavy Electricals, HHV Solar Technologies, XL Energies and Moser Baer Photovoltaic. Apart from Indian brands, Chinese and European manufactures like Canadian Solar, First Solar are also available in the market.
How much it costs for going solar
An average solar panel setup can cost around Rs 75,000 per kW. Depending on your power consumption, you can calculate the cost of solar panels required for your household. An urban household typically requires a 20kW -25kW system. India Goes Solar can analyze your monthly electricity bill to give an estimate of your solar costs.
Installation and maintenance
While the solar panels can be purchased from manufacturer/supplier, the installation of the system is carried out by agencies. The life of a solar panel is around 25 years and buying equipment from a genuine supplier will ensure that your solar panel system doesn't require much maintenance and servicing. However, installation companies will provide an Annual Maintenance Contract (AMC) for your solar panel system. A list of impanelled agencies compiled by the Ministry of New and Renewable Energy (MNRE), Government of India, can also be found on the MNRE website.
Government Subsidy
The MNRE provides support and information on solar panel roofs in India. A list of MNRE approved manufacturers and suppliers of solar PV systems available in your area can be found on the website.
In order to promote the usage of solar energy in India, MNRE started the Jawahar Lal Nehru Mission which provides a 30% of subsidy on solar panel installation under the scheme. To avail this subsidy, users must choose a manufacturer from the approved list of MNRE manufacturers.