While renovating or designing your kitchen from scratch, what are the major factors that you consider? Layout, colour, style, material to be used and type of handle, right? But once your kitchen is completely renewed, what stands out the most? It is the cabinetry! When it comes to the choice of glossy vs matte finish cabinets, there are several factors you must consider. Let us tell you more about glossy vs matte kitchen cabinets.
Glossy vs Matte Finish Battle: What is High Gloss Finish?
In very simple terms, high gloss cabinets have a shiny finish that reflects light and look very contemporary. This finish is available with a number of materials like acrylic, membrane, laminate and so on. White glossy cabinets are the best choice when it comes to making your kitchen look visually larger.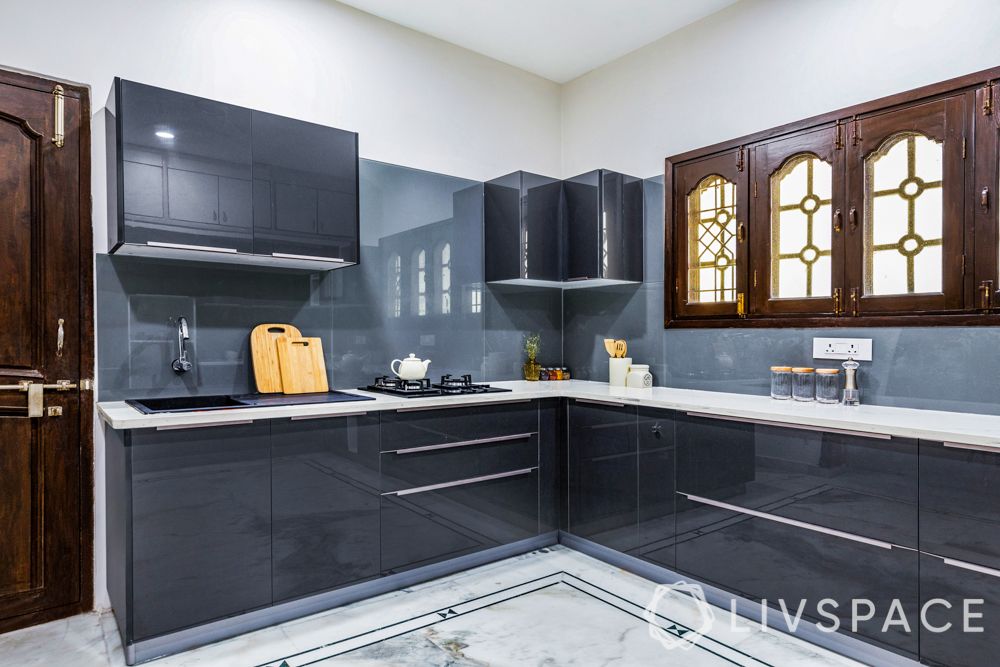 Glossy vs Matte Finish Battle: What is Matte Finish?
Matte finish is the exact opposite of satin finish cabinets. This ultra sleek finish is trending now and most households are opting for matte finish for their kitchen cabinets. They do not reflect any light and are perfect for traditional-style kitchens. Designers consider matte cabinets to be chic and a good choice for people who are looking for a stark change.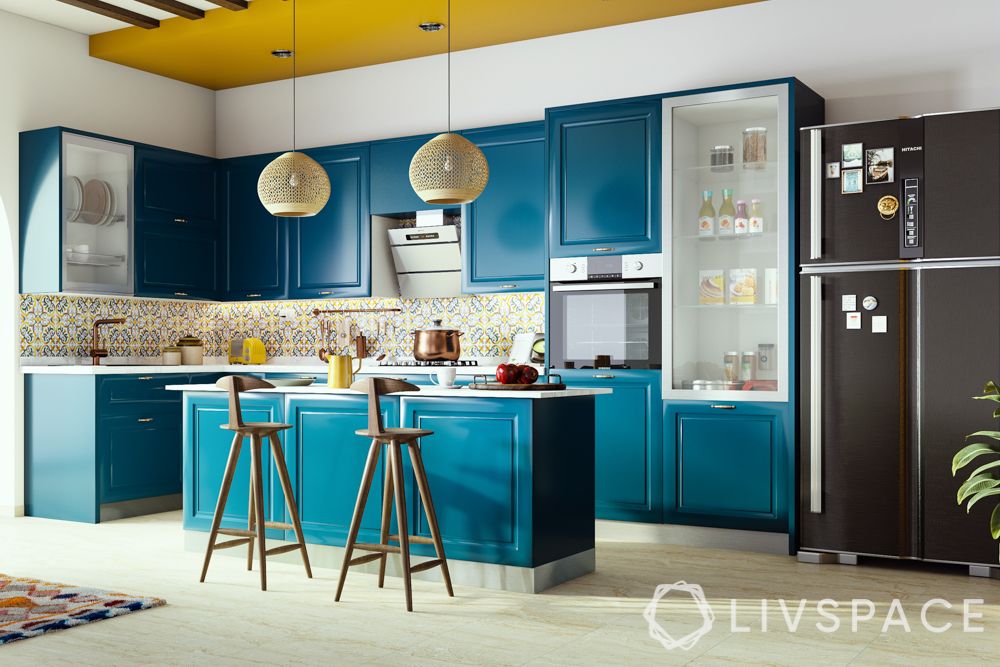 Glossy vs Matte Finish Battle: Basic Pros and Cons of Both Finishes
While you must have got a basic understanding of what these finishes are, it is essential to jump into the advantages and disadvantages of glossy vs matte finish. This will help you make a better choice.
Glossy vs Matte Finish Battle: Verdicts Based on Usage and Relevance to Indian Families
The choice between matte and glossy takes on an unique importance in the case of Indian kitchens. Here are the factors you need to look at while choosing between glossy vs matte finish cabinets.
Glossy vs Matte Finish: Excessive use of Turmeric and Other Masalas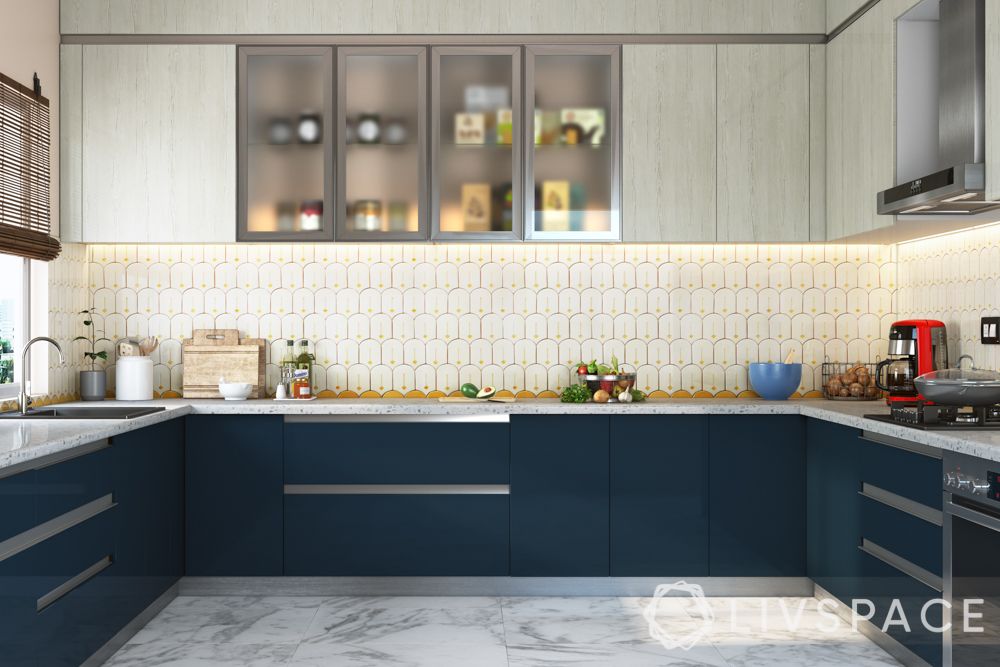 When it comes to Indian households and kitchens, one thing is a given, we love our food spicy and hence, you will find a lot of masalas finding their way into our cooking. So, we constantly live in the fear of keeping our kitchens spic 'n span. Glossy finish cabinets are very easy to clean. You can use a microfiber cloth to swipe clean your cabinets as they easily pick up dust particles and masalas that are stuck to your cabinet doors and surfaces.
Glossy vs Matte Finish: How About Deep Fried Food?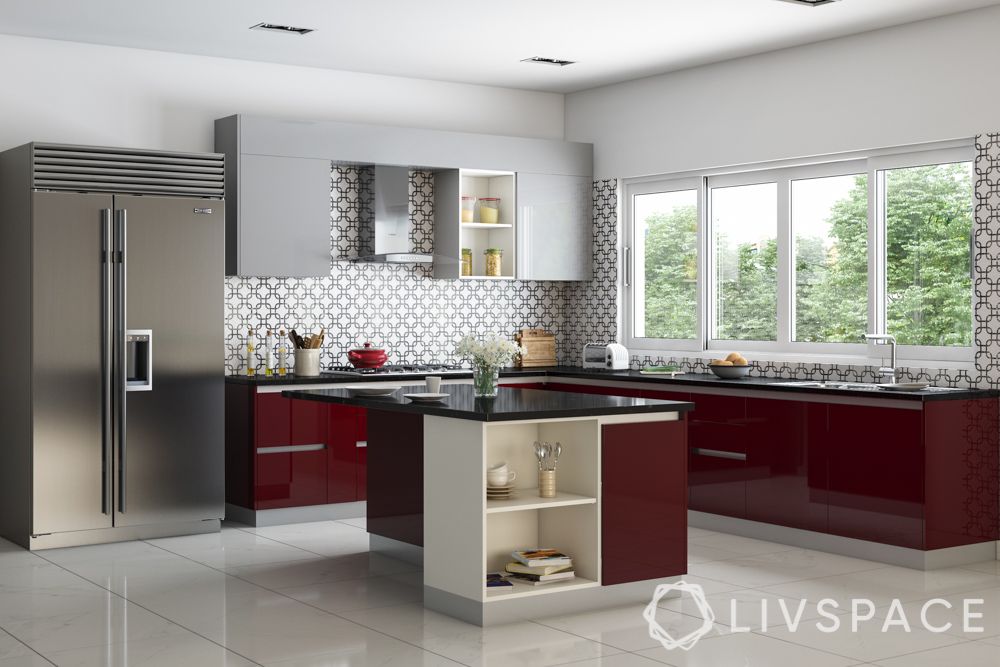 We all love indulging in deep fried food once in a while and if you happen to live in a joint family, the chance of this just doubles. In general, every cuisine demands some usage of oil in some form and hence, it becomes increasingly important to protect your cabinets from oil stains and remains. Once again, glossy finish cabinets win, since they can be cleaned very easily and oil stains can be washed clean off them. The latest matte finishes are also coming with an easy-to-clean technology.
Glossy vs Matte Finish: Cook Using Your Kitchen?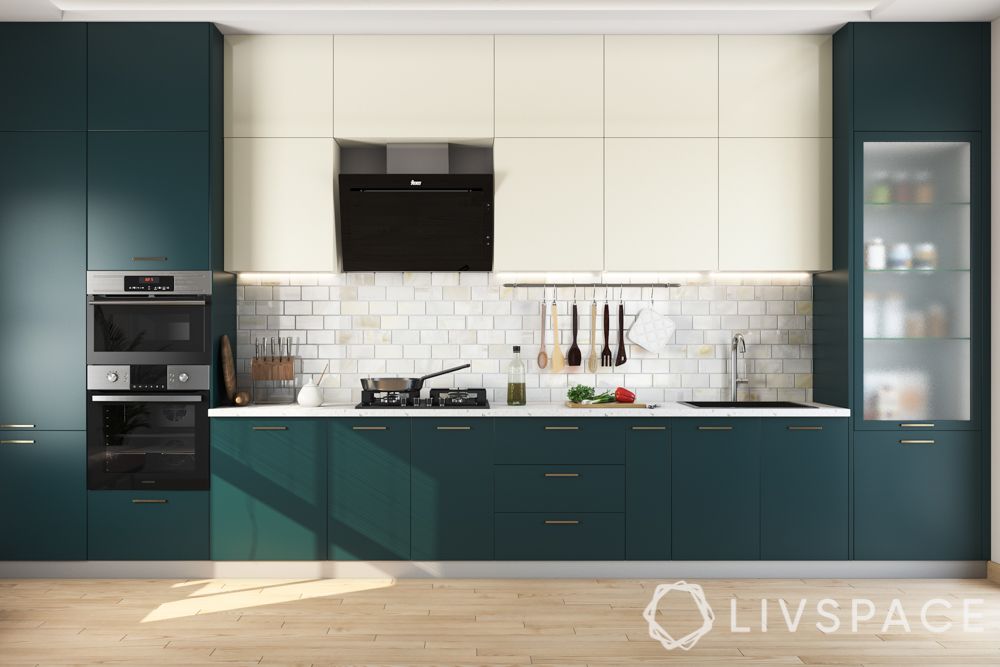 With our busy lifestyles, we often end up giving our brand new kitchens in the hands of house-helps and cooks. There are certain materials that come with anti-scratch surfaces that are the best choice for such usage. While glossy cabinets might seem like a good choice, let us tell you, in this case it is quite the opposite. Glossy finish reflects a lot of light, thus fingerprints and dust particles are easily visible on this surface. Opt for matte finish cabinets if you plan to let your help work in it more than you would.

Glossy vs Matte Finish: Which Finish is More Durable?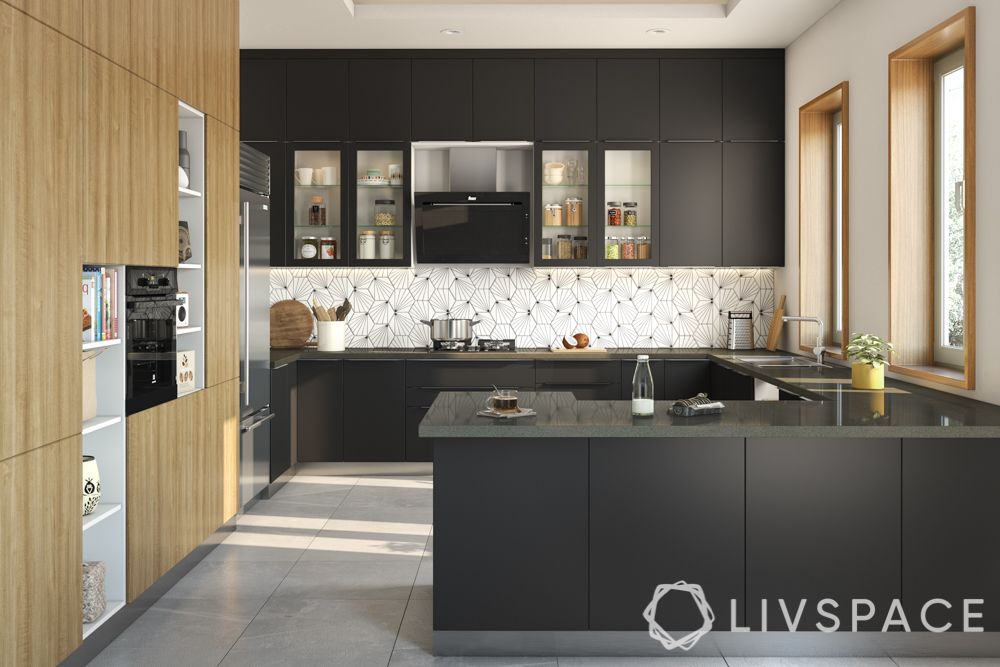 We all know it is not easy to keep changing our cabinets every now and then. Therefore, durability plays a major role when it comes to choosing finishes for cabinets. The colour of matte finish cabinets can look more consistent and it does not tend to wear out due to exposure to sunlight and other harsh chemicals. Darker matte finish cabinets are your ideal bet if you are looking for that durable and evergreen look.
Glossy vs Matte Finish: Finally, are you Looking Only for That Trendy Look?
Matte finish cabinets win hands down when it comes to achieving that trendy and chic look for your kitchen. Our designers swear by this sleek finish since more materials are coming up with easy-to-maintain matte finishes that look very contemporary. So, if you are someone who loves to keep up with the trend, definitely opt for a delectable shade in matte.
Glossy vs Matte Finish Cabinets: A Summary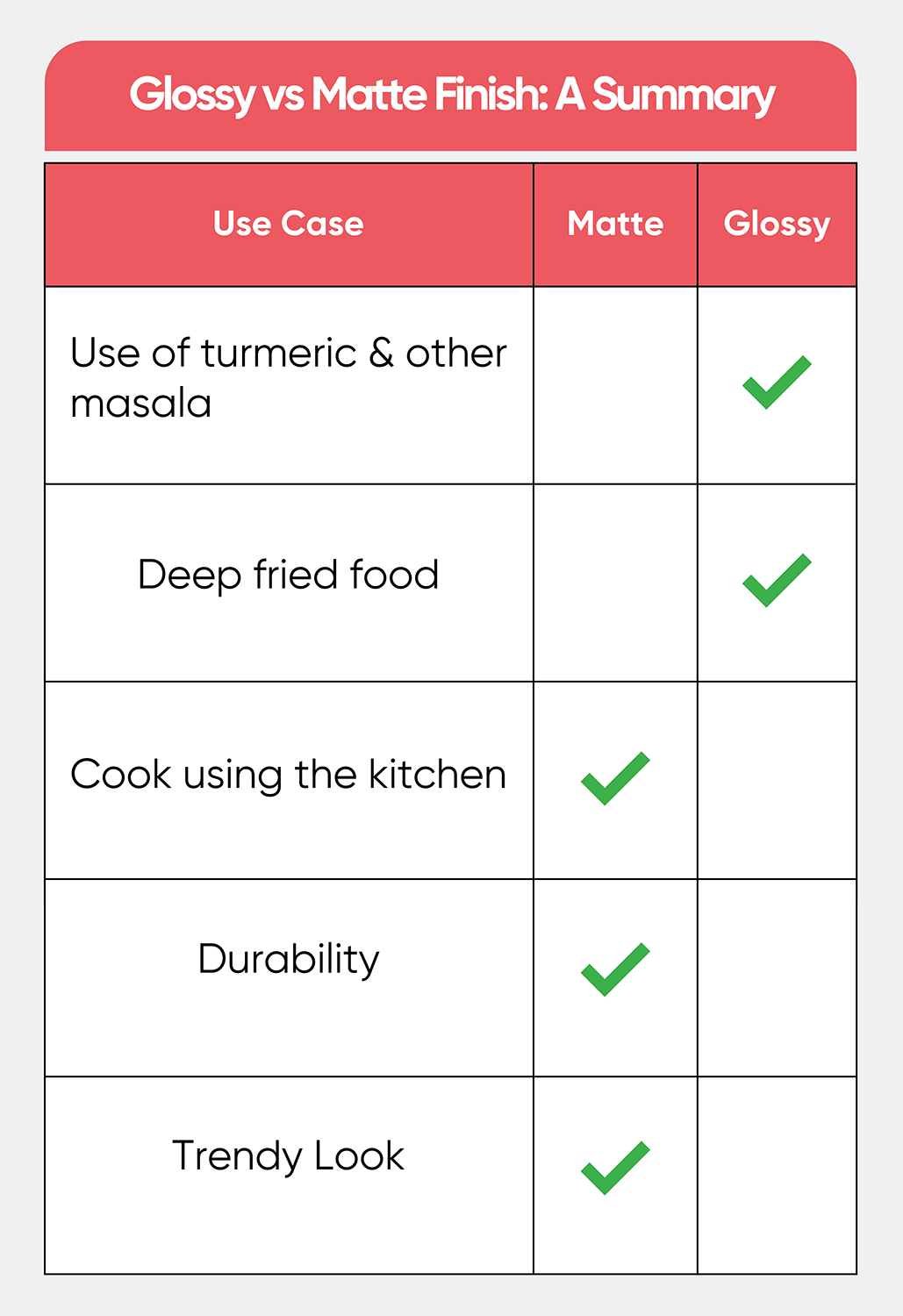 We hope you have a better idea of which finish is better for your cabinets. We tried to break it down for you in the simplest way. Just decide on your usage and you will know what to choose!
Check out stunning kitchen designs here:
Also, if you are confused between these finishes check out: Acrylic or Laminate: Which is the Better Finish?
Send us your comments and suggestions at editor@livspace.com