The average height of a woman in India is 5 ft whereas, the average height of a man is 5.7 ft. So, how does a designer plan out the interiors of a kitchen to accommodate every member's height for an ergonomic cooking experience? Moreover, what happens when elderly parents come into the picture? All your answers lie within a particular system of modern kitchen cabinets.
Residing in this Hyderabad home are Lohit and his parents who wanted a brand new, easy to use kitchen along with their full home design. Assigned to this project, our designer Kalyaani A knew exactly what this family required! In order to maintain standard ergonomics, she opted for the SERVO-DRIVE for Aventos wall cabinets by Blum® to help make the cooking experience convenient for Lohit's mother who found it difficult to reach the wall cabinets. Read on to get the complete lowdown on servomechanisms for cabinets.
If you want to know more about this home, take a look at Hyderabad's First Livspace Home Comes to Life.
What is SERVO-DRIVE for Aventos?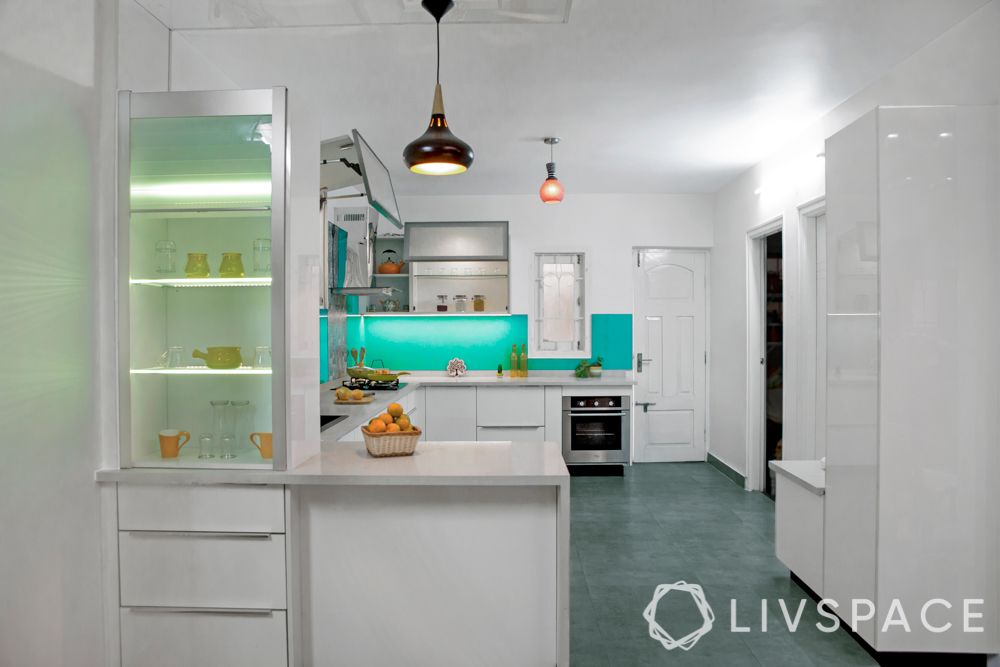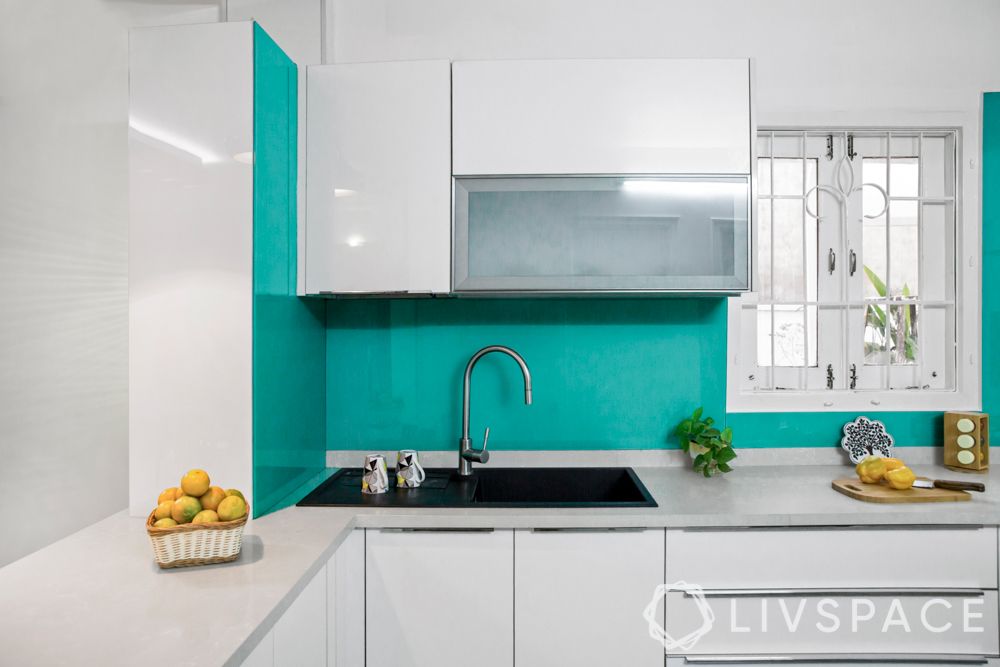 In simple terms, servomechanism is a battery-operated, touch sensor amplifier that does the work for you. With a slight tap and a touch of a button, these wall cabinets open and close smoothly, making this system extra silent and super effortless.

Where can you install this?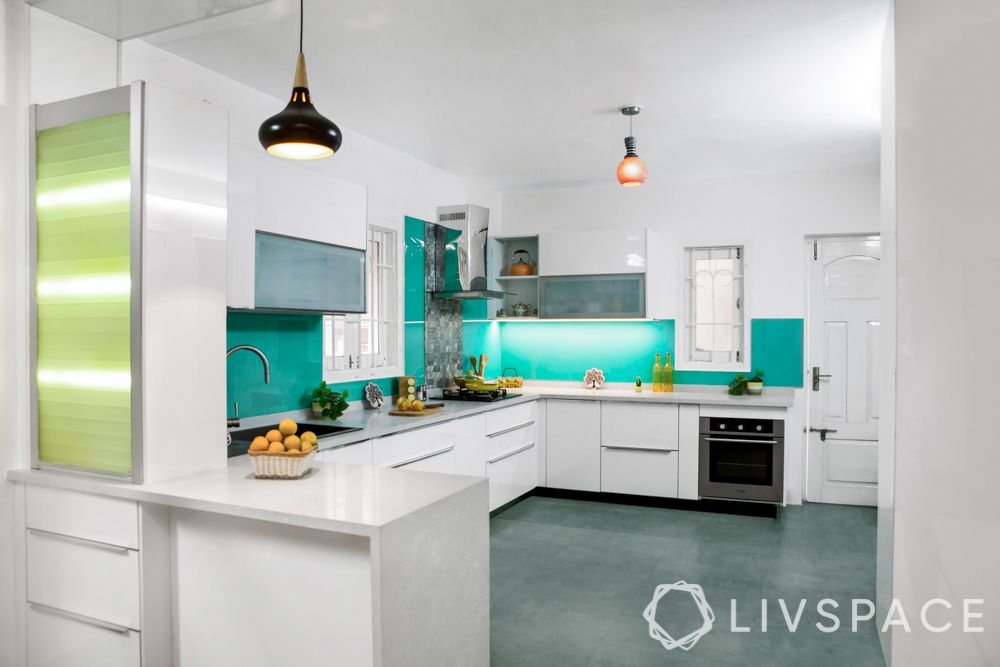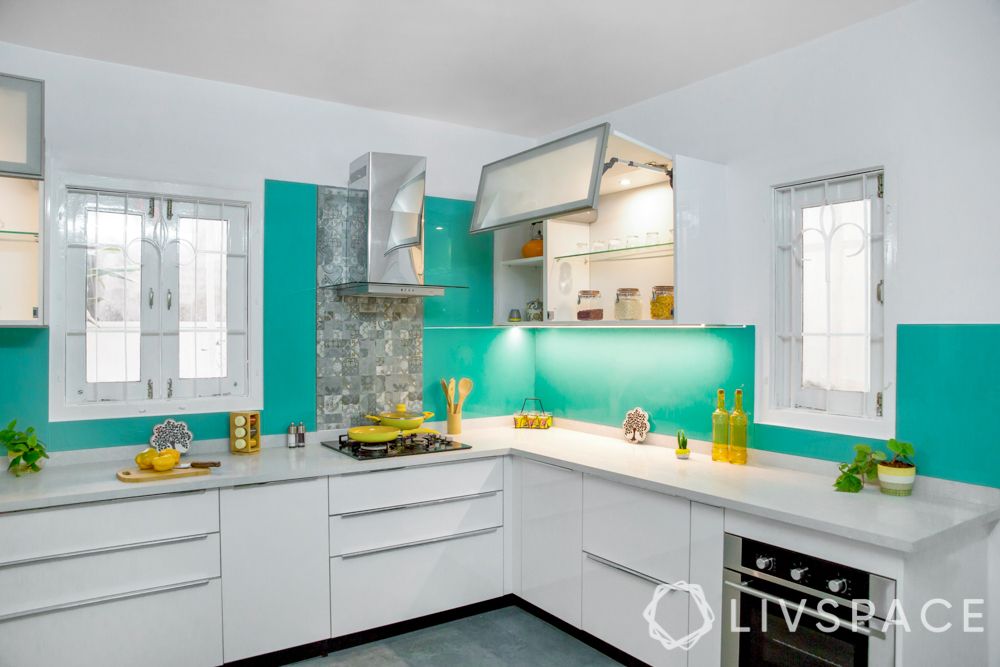 Here, Lohit has opted for SERVO-DRIVE wall cabinets because his mother has trouble reaching the higher cabinets. However, this mechanism can be retrofitted into handle and handless base cabinets and tandem drawers by a professional.
Who can benefit the most from SERVO-DRIVE cabinets?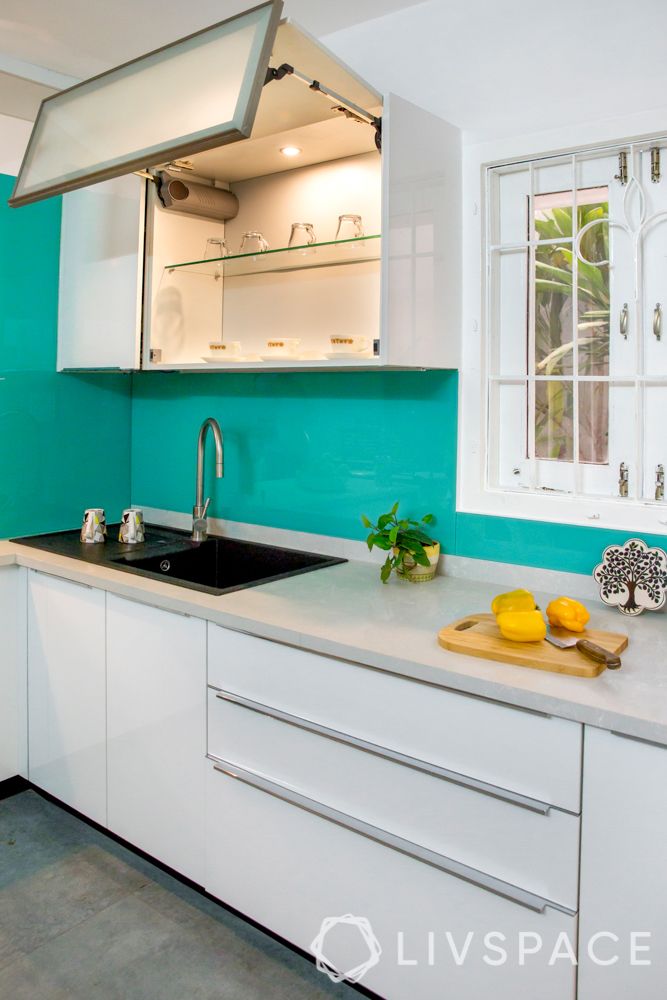 These modern kitchen cabinets are your kitchen's best friend. Whether you are elderly, find it difficult to reach wall cabinets or simply want to store expensive dinnerware in a safe place, this system makes life easier. A low input such as, a simple touch on the front of the door will result in a high output with the door lifting up. Consequently, closing the cabinet happens at the press of a button on the side. Moreover, these cabinets can be operated manually as well.
How do you get these cabinets for the kitchen & how expensive is it?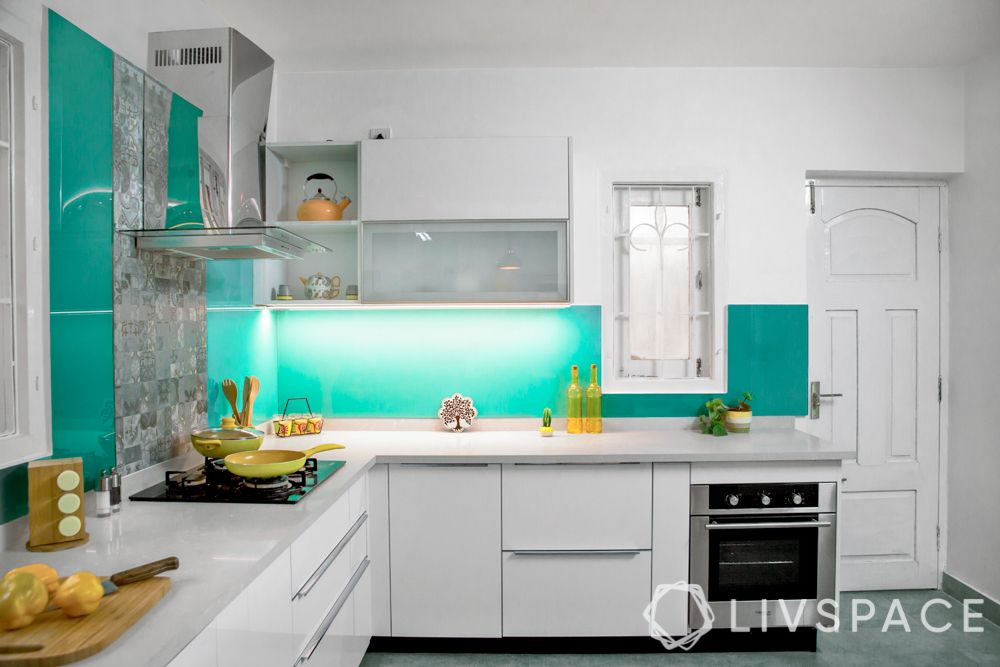 Blum's high-tech kitchen cabinets are easily available in a majority of metropolitan cities through their local partner Hafele India Pvt. Ltd. These practical and safe cabinets are considered a long-term investment. They are valued at a higher price range than standard cabinets at ₹20,000-25,000 approx.
If you found this article on modern kitchen cabinets helpful take a look at, How a New Look to Old Furniture Cut the Costs & Doubled the Style.
Send in your comments and suggestions.