Imagine living in a beautiful home with gorgeous interiors you've always wanted. Not only that, everything is within your budget! Sounds like an impossible dream? It's not. The trick is to find the right interior designer who can give you the perfect low-budget house of your dreams.
These Mumbai homeowners found their perfect designer at Livspace and the end results have been just stunning! Here are five of the best low-budget house designs in Mumbai under ₹10 Lakh.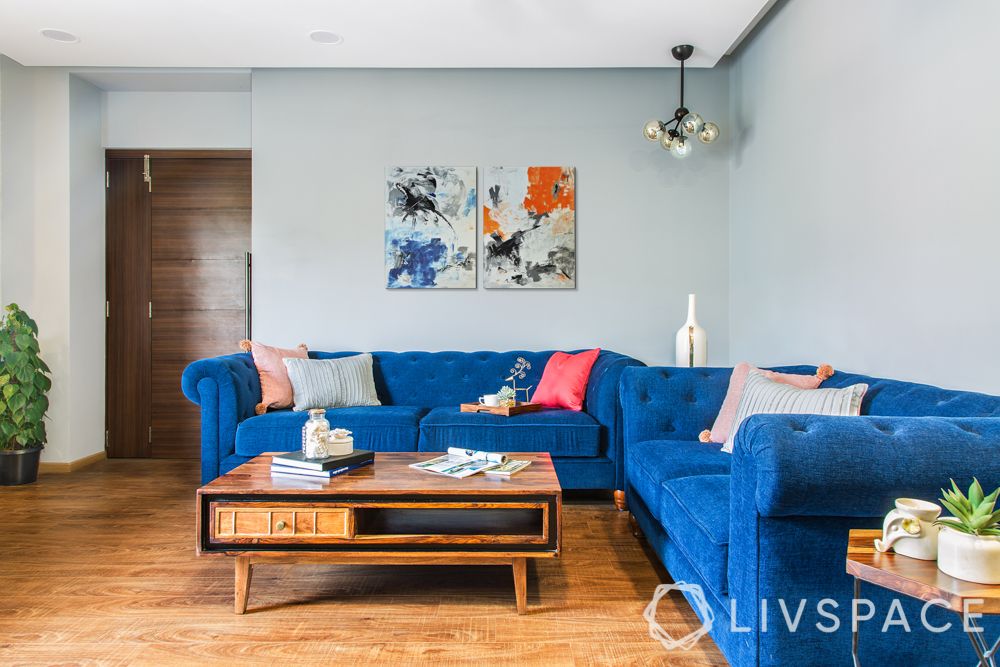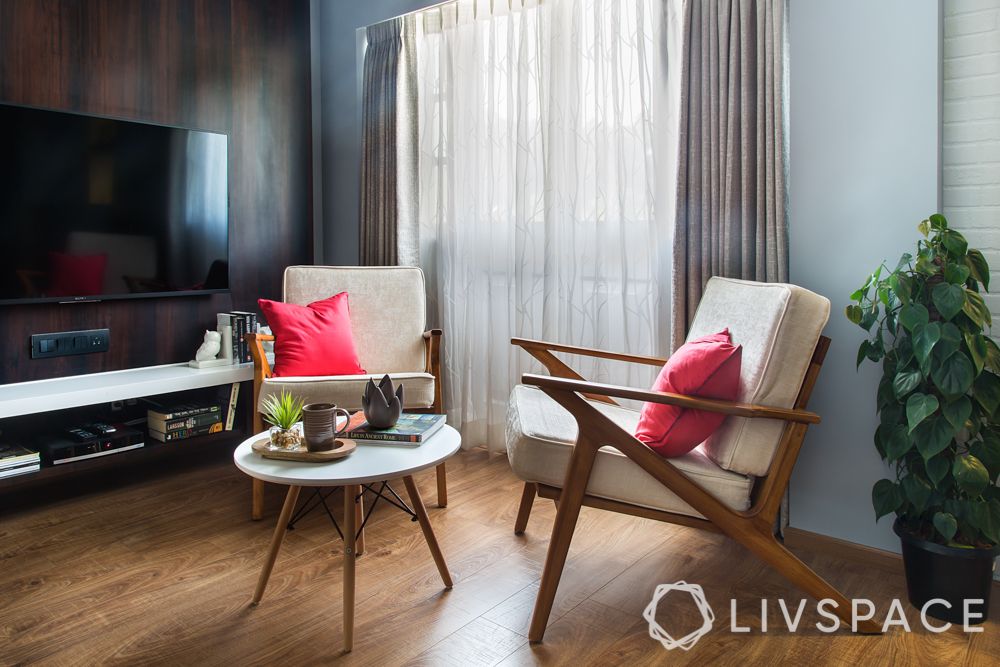 Location: Sadhguru Sadan, Marine Drive, Mumbai
If you love happy transformation stories, this low-budget simple house design is for you! While this is a century-old Marine Drive flat, there is no hint of its well-lived history.
With a medley of rich wooden tones, upholstered pieces, and striking corners, doesn't it look supremely cosy? This low-budget house design also gets brownie points for a beautiful dark wood TV panel which runs up to the ceiling.
Price range: 1-5L.
---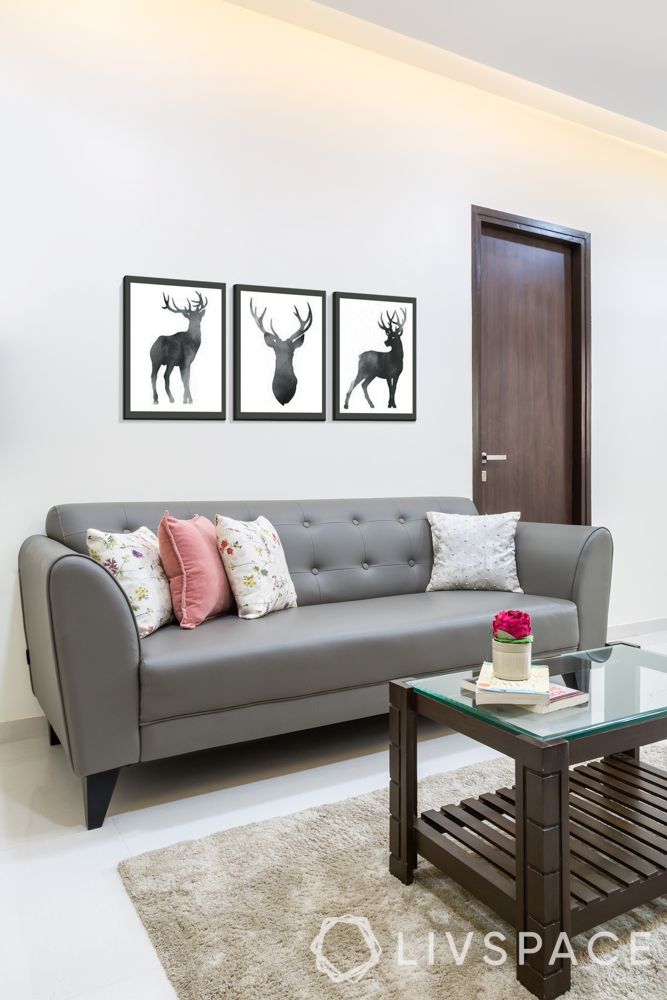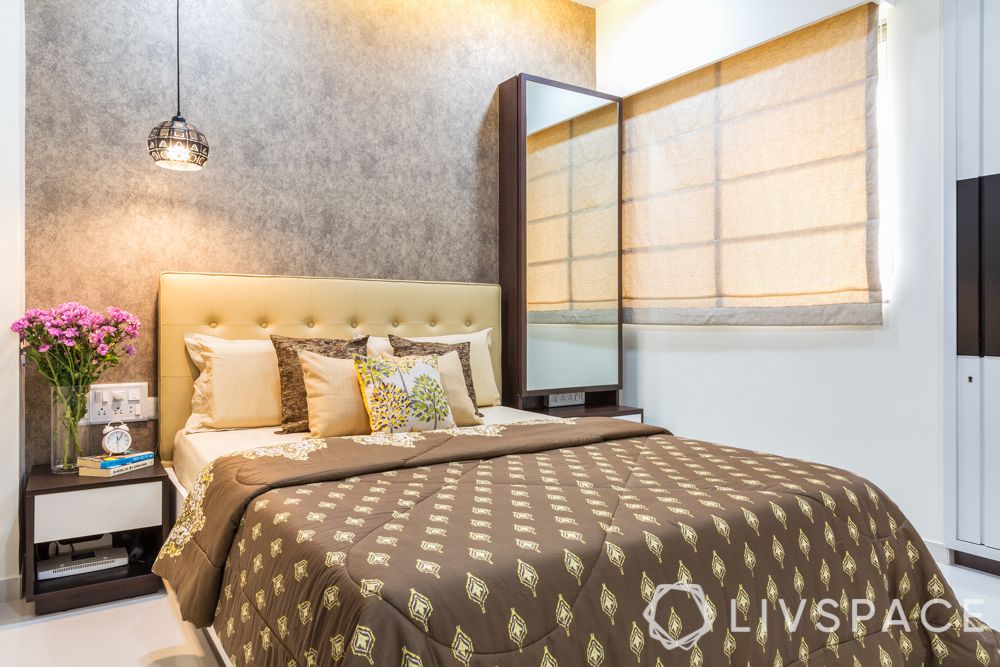 Location: Lodha Splendora, Thane
This 450 sq. ft. low-budget house gives serious goals when it comes to space-saving ideas and gorgeous interiors. This home has everything it takes to make a style statement. With subtle wallpapers, an elegant false ceiling and earthy tones, this low-budget house certainly captivates your attention.
Price range: 1-5L
---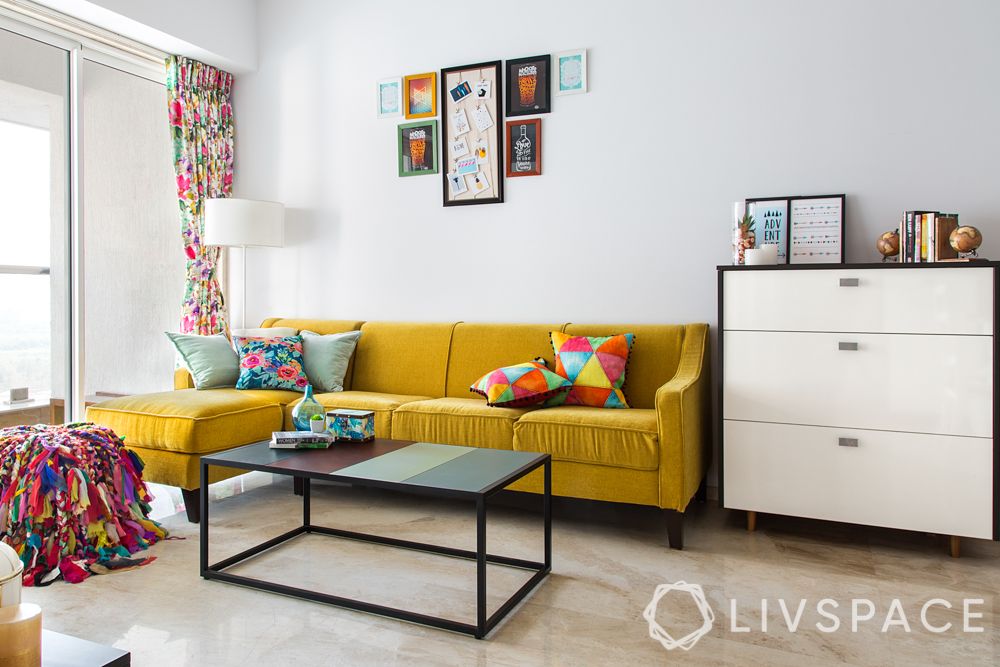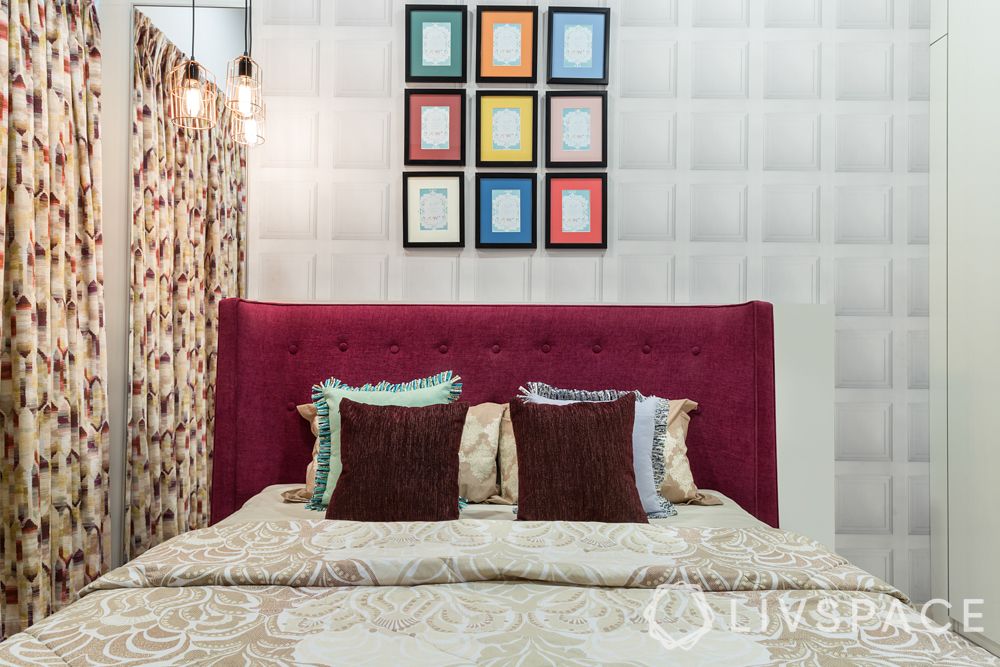 Location: Wadala East, Mumbai
For those who love a boho vibe, this low-budget house is straight up your alley. With statement furniture and its breezy vibe, the home certainly scores a perfect ten. Moreover, the rooms feature a vibrant colour palette with ample display units for souvenirs.
Price range: 5-10L
---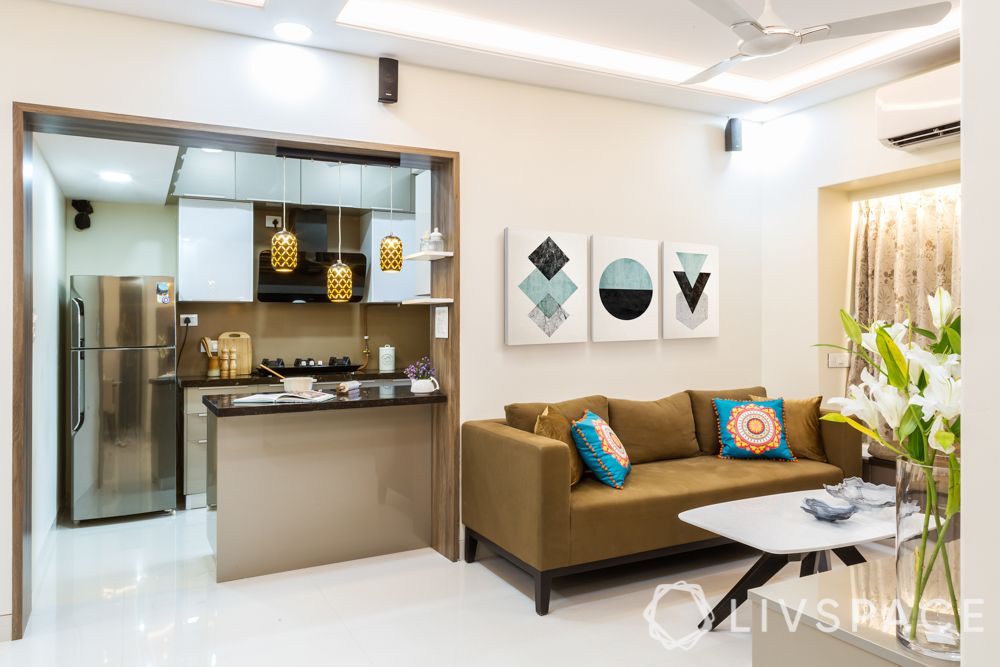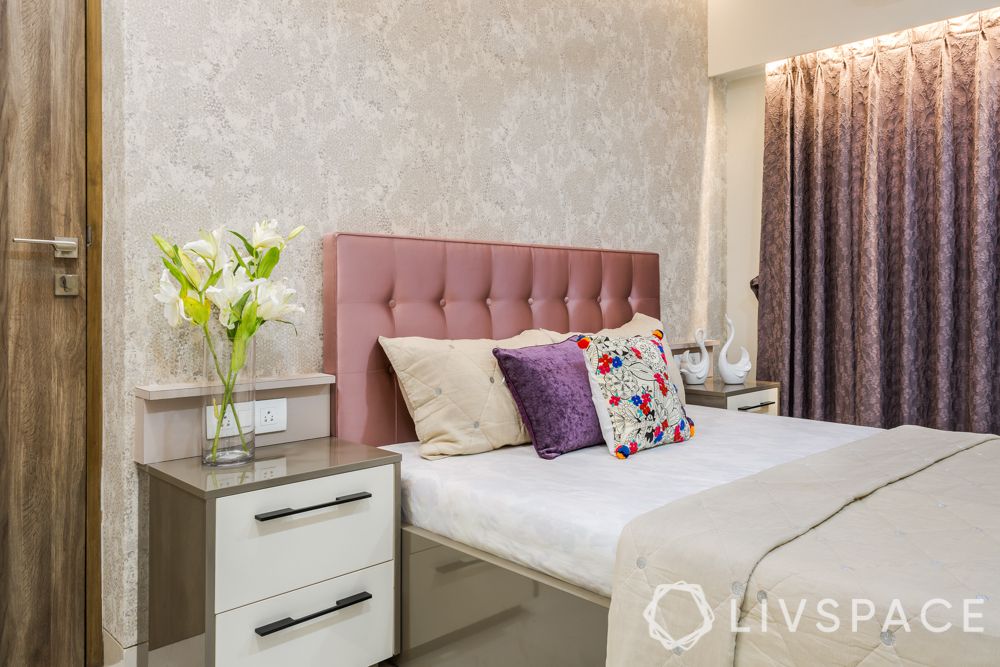 Location: Rock Enclave, Kandivali West, Mumbai
This 2BHK in Kandivali West is 850 sq. ft. The homeowners were particular about having ample storage with optimum space utilisation within the stipulated budget. The result?
A modern low-budget house with a beautiful exposed brick wall, accent lights, subtle wallpapers and smart storage. We love how the kitchen opens up to the living room so that the family could whip up a meal and not to miss their favourite TV shows at the same time!
Price range: 5-10L
---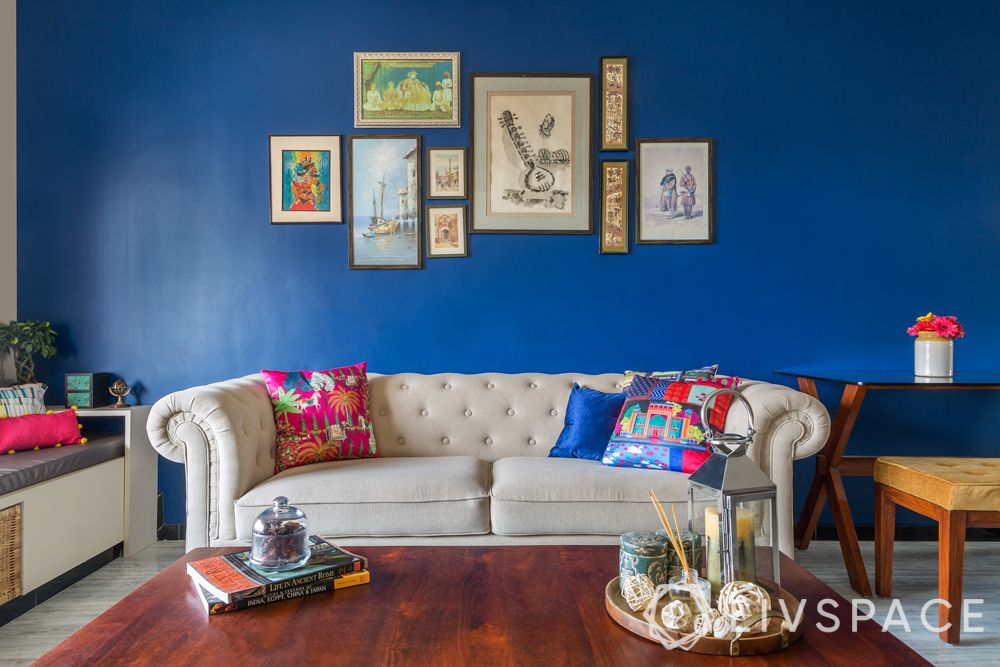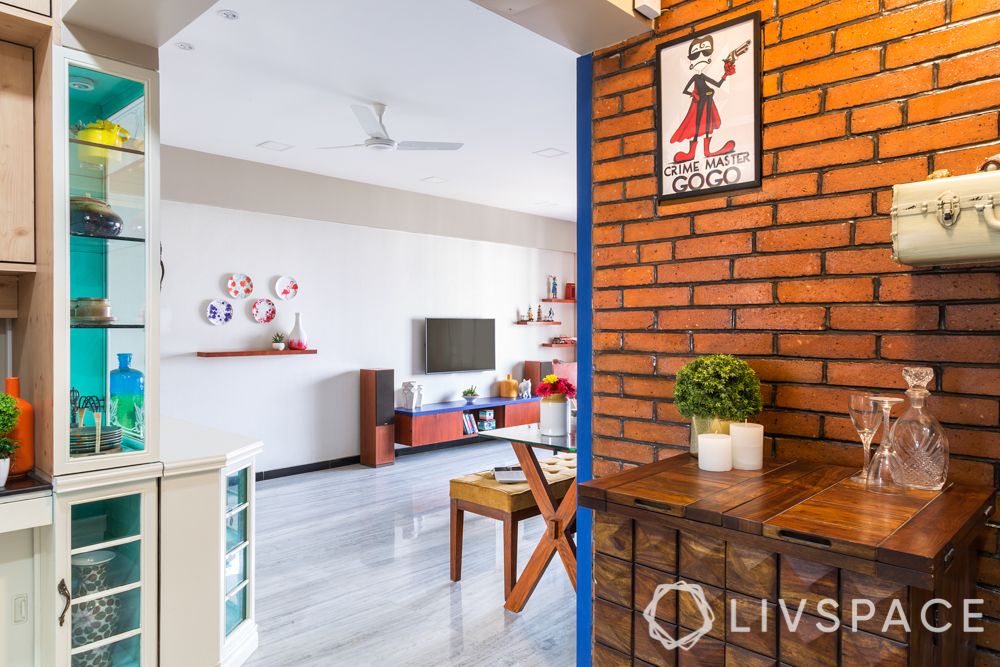 Location: Golden Square, Mumbai
This low-budget house for a family of five (including a furry one) was desperate for a makeover. The home now sports a modern look that reflects the family's vibrant personality.
Props to the designer for adding stylish elements like a wall-mounted TV unit, electric blue and white crockery unit, exposed brick wall and a bar nook.
Price range: 5-10L
---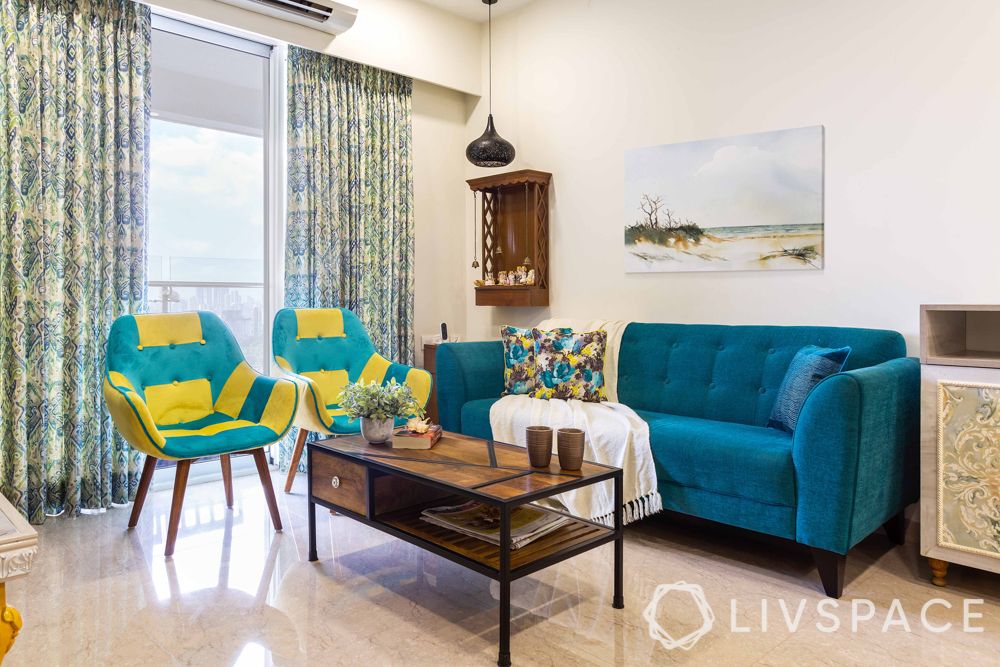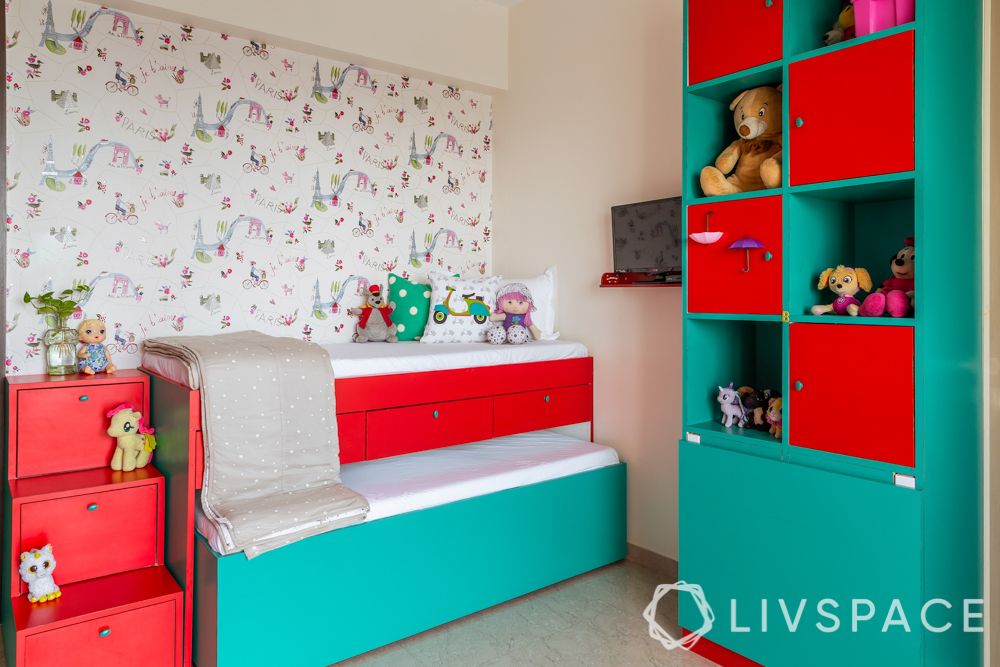 Location: JP Decks, Goregaon, Mumbai
When you live in Mumbai, tiny matchbox-sized homes are a hard reality that you have to deal with! But with some smart design tips, every home, irrespective of size, can be transformed into a stunning space.
This low budget 2BHK house design in Mumbai is a lesson on space-saving design hacks. For instance, the designer has smartly used vertical space for storage. Also, floating units like the TV unit saves on the available space and reflective glossy finishes create the illusion of a larger area.
Price range: 7-10L
---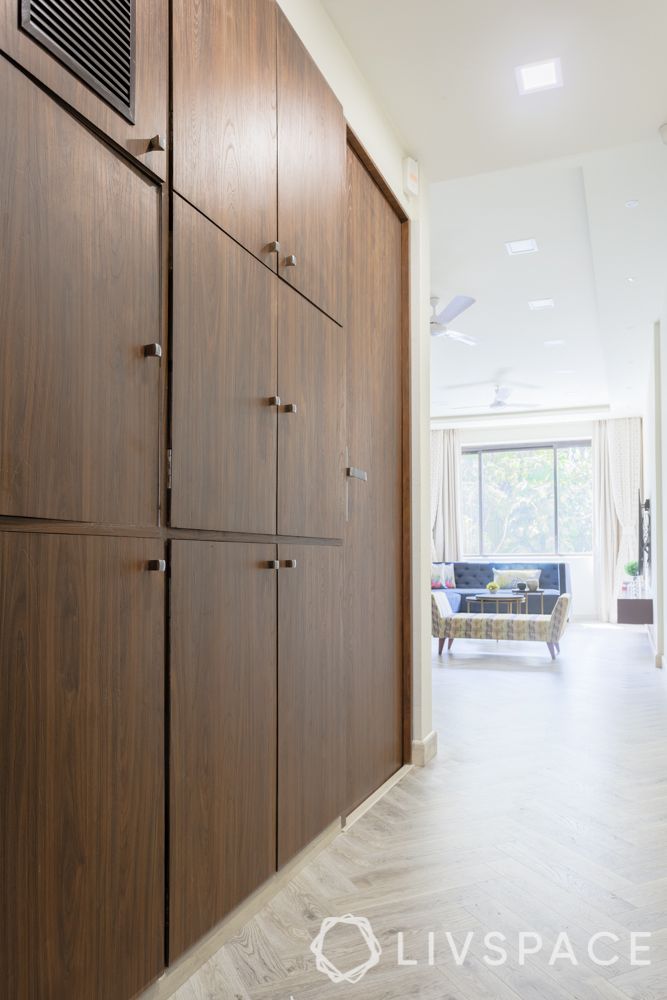 Location: Himgiri Apartmnt, Pedder Road, Mumbai
For this home, comfort was key! The homeowners wanted their interiors to be chic and classy, while also being high on comfort and storage. This 2BHK has some smart features that we love!
For instance, considering the small size of most Mumbai homes, adding ample storage space can usually be difficult. Not for Livspace! Our designer added storage cabinets in the foyer wall.
With sliding shutters, this provides extensive storage without compromising on space. With the Herringbone pattern flooring, striking blue Chesterfield sofa and texture paint with POP grooving walls, this home is the epitome of elegance.
Price range: 1-5L
---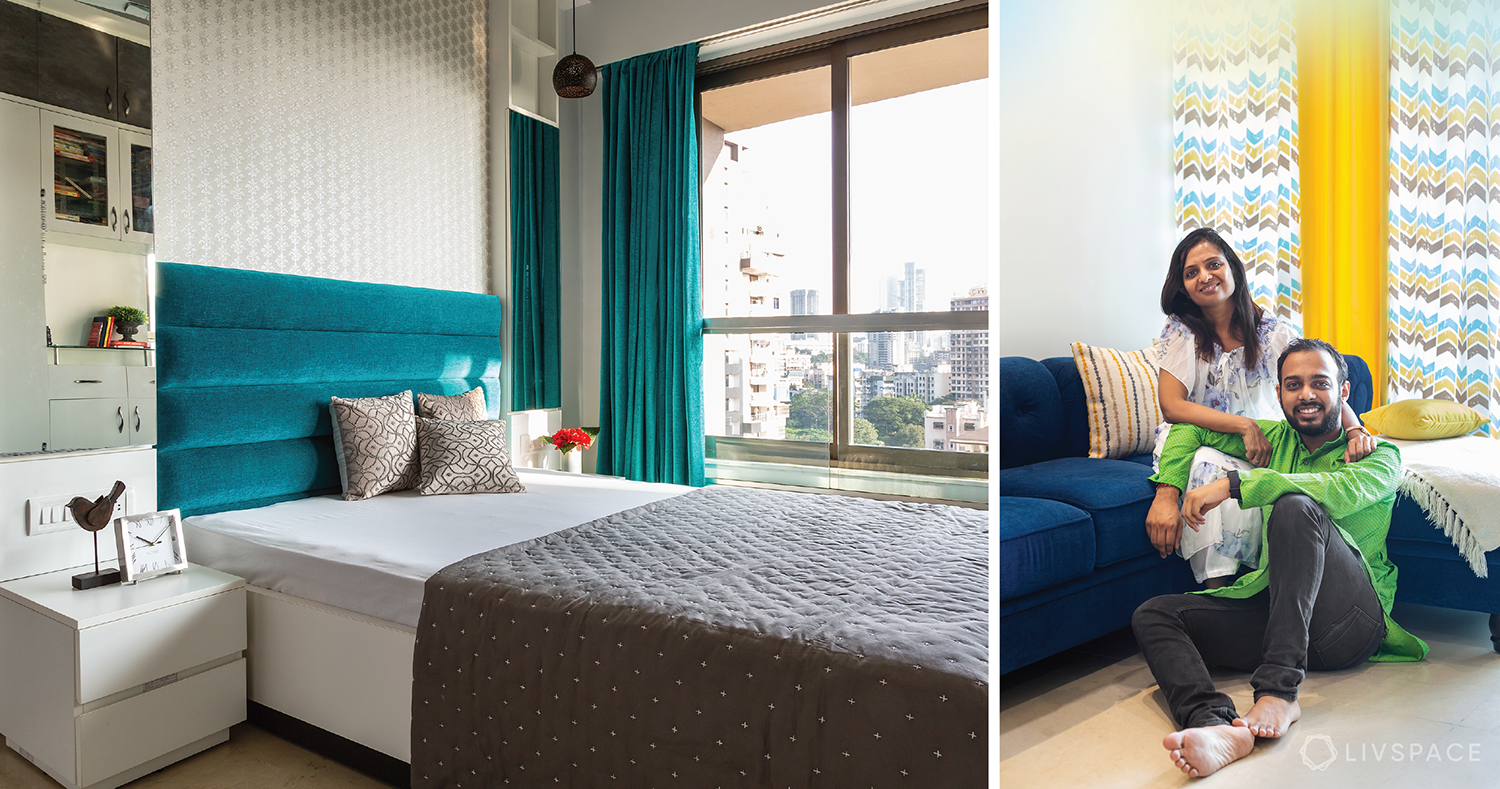 Location: Kalpataru Towers, Kandivali East
Transforming an 800 sq. ft. low-budget house in Mumbai to a spacious and clutter-free home could be an impossible task for many, but not for Livspace. Our Livspace designer used a neutral colour palette and furniture that's multi-functional to achieve the near-impossible task of making a small, compact home take on the airy vibe of a spacious one.
She also advised the Shah family to keep things minimal. Instead of cluttering the space with additional storage units, she opted for furniture that had storage options. Brilliant use of space and purpose, isn't it?
Price range: 7-10L.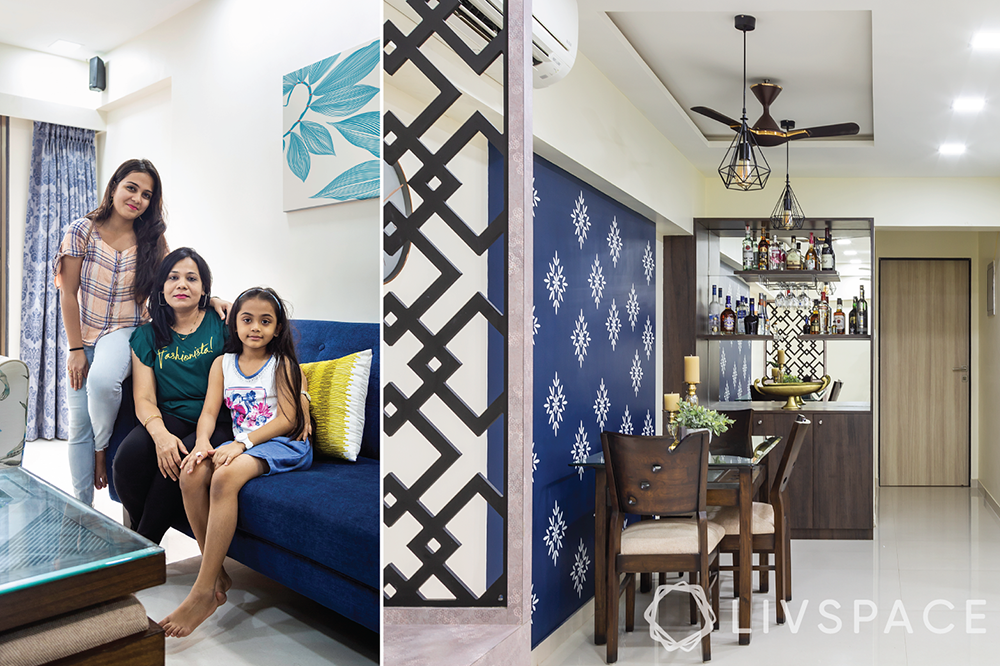 Location: Kanakia Sevens, Mumbai
Elevating small and compact interiors to appear larger requires a deft hand and careful planning. When it's combined with a tight timeline, the task becomes even more challenging.
In less than 10 weeks, we at Livspace, undertook the magnanimous task of designing this 2BHK and giving it a touch of luxury, refinement and sophistication. With a parallel kitchen design that has brilliant storage units and bedrooms bathed in beige and neutrals, this home is worth a look.
Price range: 5-10L.
Take the tour of the full home here.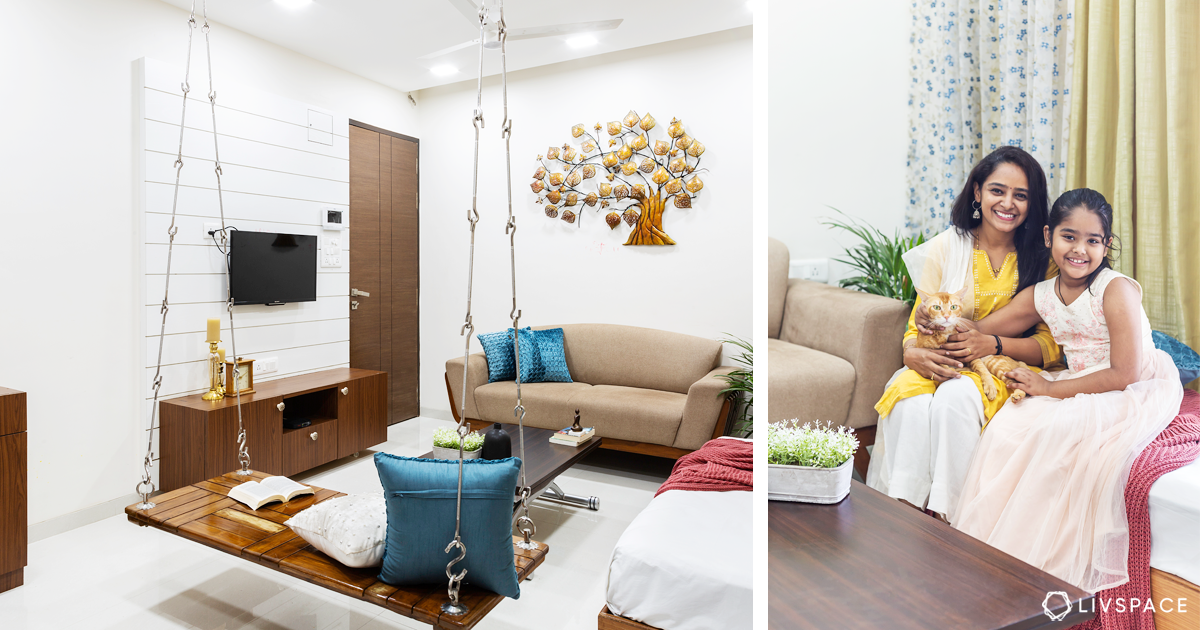 Location: Seawoods, Navi Mumbai
The 180 sq. ft. of this low-budget single floor house design has a swing, a seating area and multiple storage options. But that's not all! This simple low-budget single floor house design in Mumbai combines sophistication and affordability to create a space that truly speaks to you.
Price range: 5-10L.
11. This Glam Mumbai Home is All Things Luxury and Yet, Just 870 sq. ft.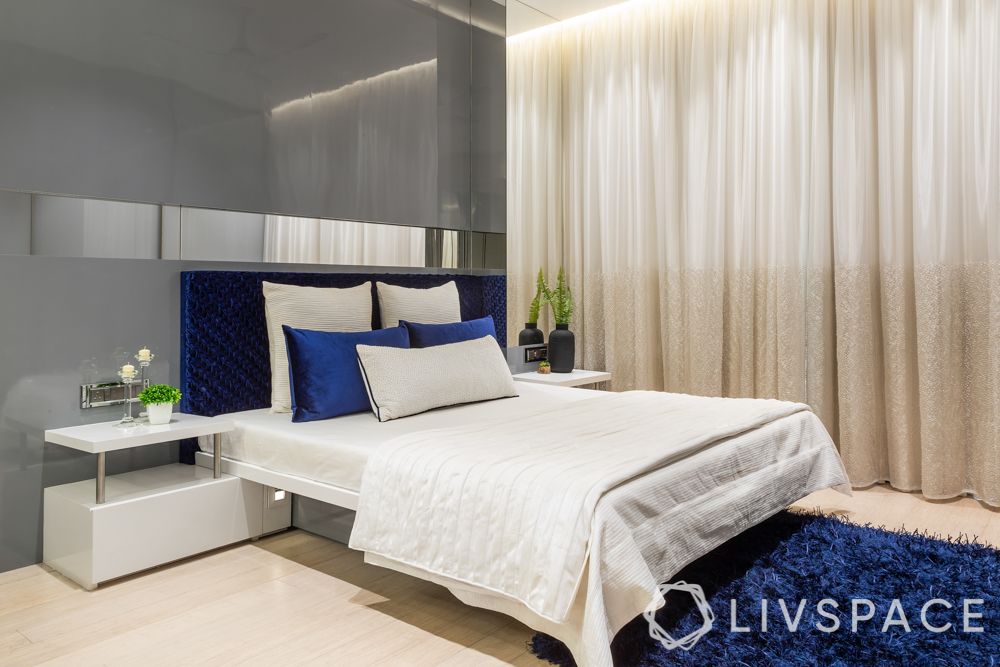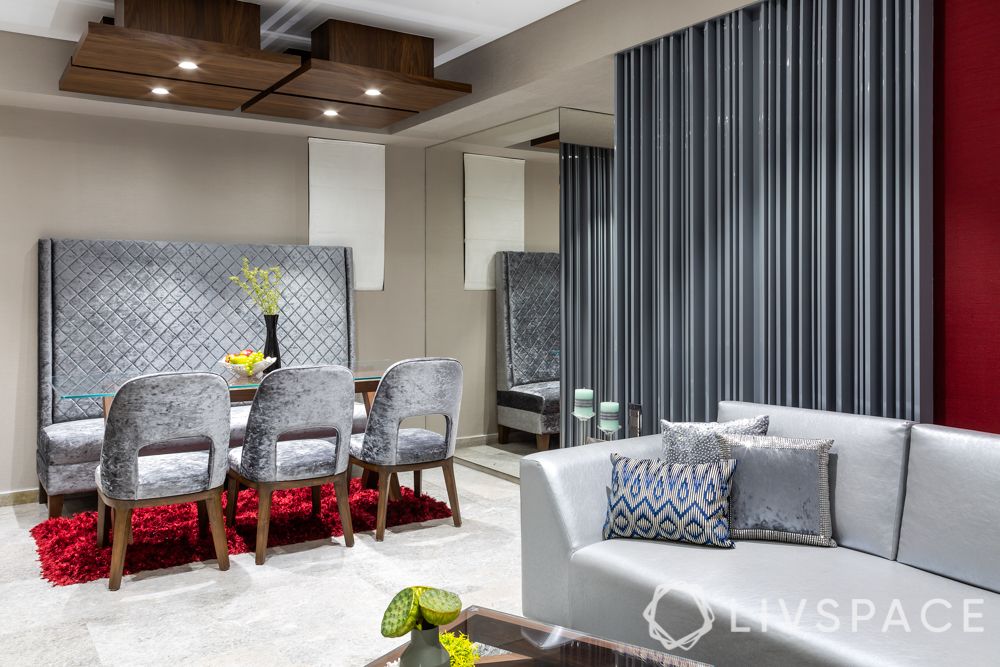 Location: Lodha Elisium, Wadala, Mumbai
Exceptionally stylish for a compact home, this low-budget single floor house design in Mumbai stands out for all the right things! Think minimal and yet find a designer touch to the fabrics, finishes and furniture in this home. From using stunning silk wallpapers to mirror elements, this home has a sleek design that's practical, functional and convenient.
Price range: 10-15L.
Take the full home tour here and see for yourself.
12. A Contemporary 2BHK House Design That's Compact and Just 620 sq. ft.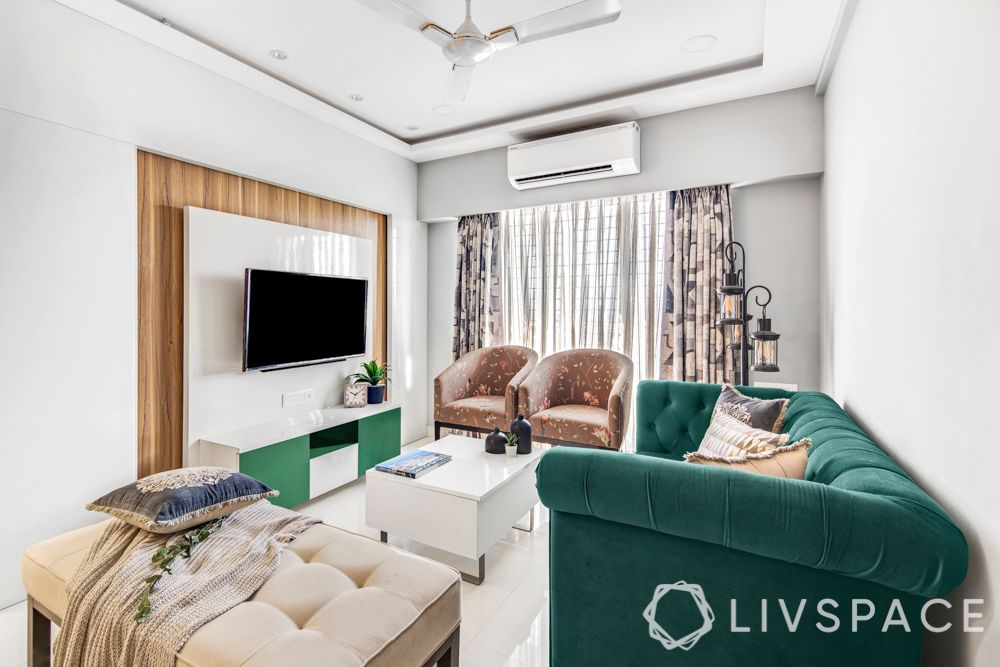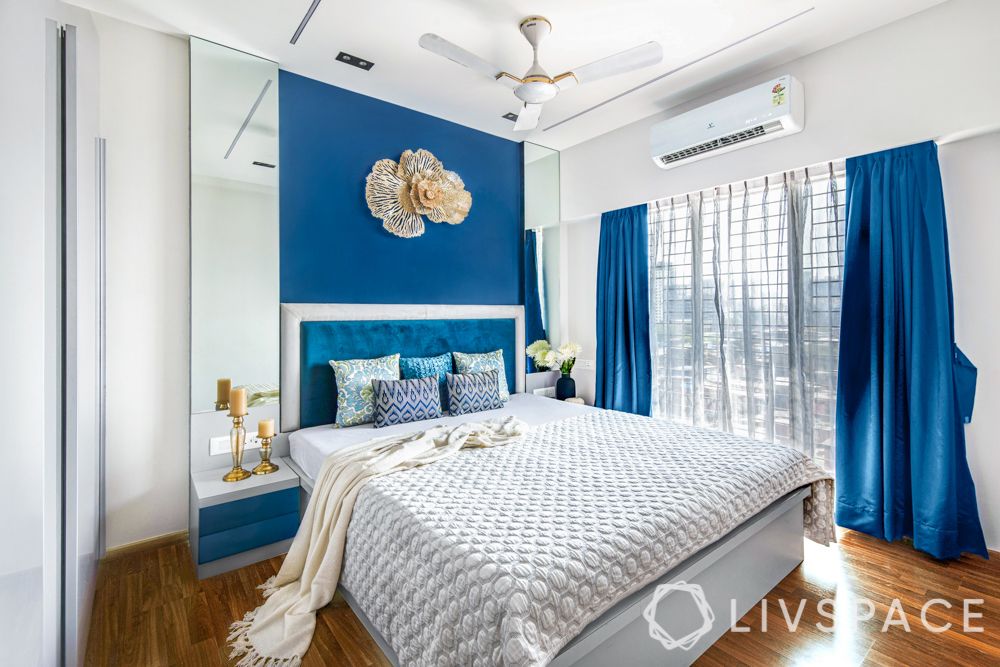 Location: Lodha Elisium, Wadala, Mumbai
This Lodha Elisium Mumbai home is beautifully minimal. It follows an essentials-only approach not only in the living room, but the same theme runs through in the master bedroom, kitchen and guest bedroom.
Enjoy the modern, functional design of this contemporary home. Moreover, this low-budget house design in Mumbai has a seamless flow of colours and geometric shades that make it pop in the heart of the City of Dreams!
Price range: 5-10L.
Take a tour of the full home here.
Check out this compact but beautiful Mumbai home:
Disclaimer: All contents of the story are specific to the time of publication. Mentions of costs, budget, materials, finishes, and products from the Livspace catalogue can vary with reference to current rates. Please get in touch with a designer for more details on pricing and availability.
How Can Livspace Help You?
We hope you found our ideas useful! If you want beautiful interiors for your home, then look no further. Book an online consultation with Livspace today. If you have any thoughts and suggestions you'd like to share with us, we're all ears! Drop us a line at editor@livspace.com.