A beautiful home with gorgeous interiors you've always wanted. Not to mention, everything fitting within a budget! Sounds far fetched? Not really. The trick is to look for the right interior designer. These Mumbai homeowners found their perfect designer at Livspace and the end result is just stunning! Here are five of the best Mumbai homes under ₹10 Lakhs!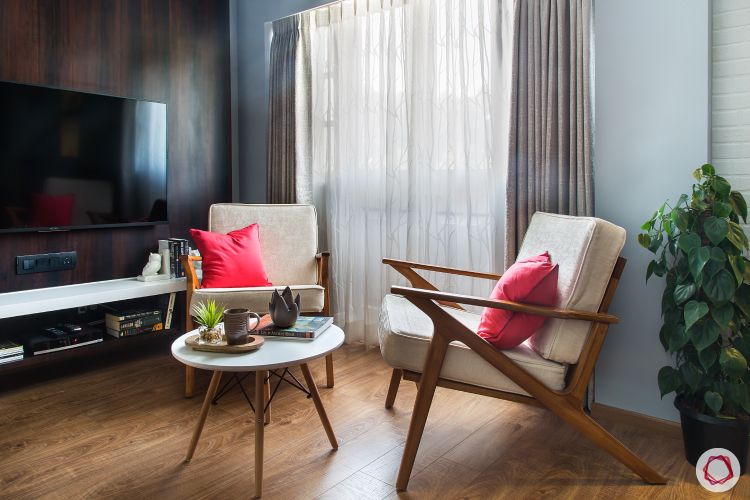 If you love happy transformation stories, this home is for you! While this is a century-old Marine Drive apartment, there is no hint of its well-lived history. With a medley of rich wooden tones, upholstered pieces, and striking corners, doesn't it look uber cosy? Brownie points for a beautiful dark wood TV panel which runs up to the ceiling.
Price range: 1-5L.
---
Low Budget House #2: A Simple Budget Home at Lodha Splendora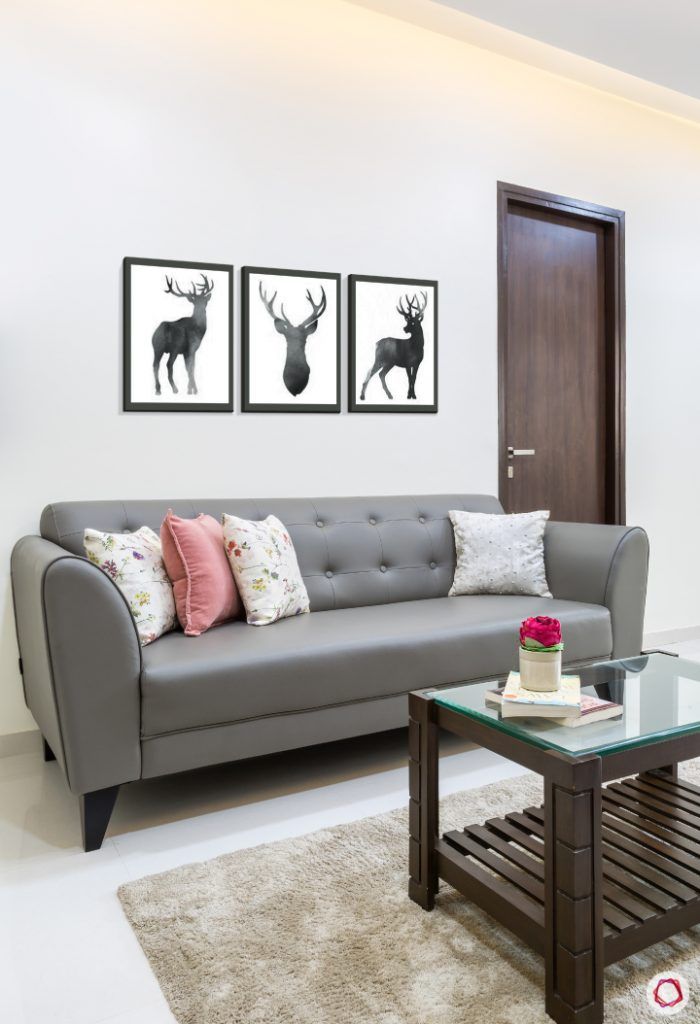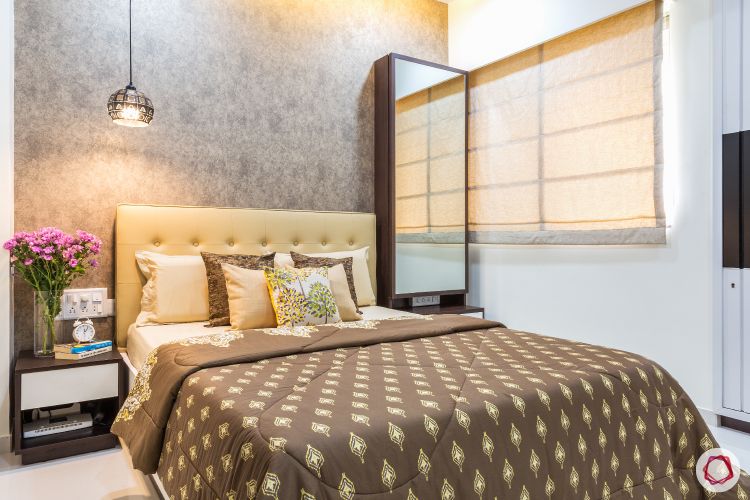 This 450 sq ft home gives serious goals when it comes to space-saving ideas and gorgeous interiors. This home has everything it takes to make a style statement. With subtle wallpapers, an elegant false ceiling, and earthy tones, this certainly captivates your attention.
Price range: 1-5L
---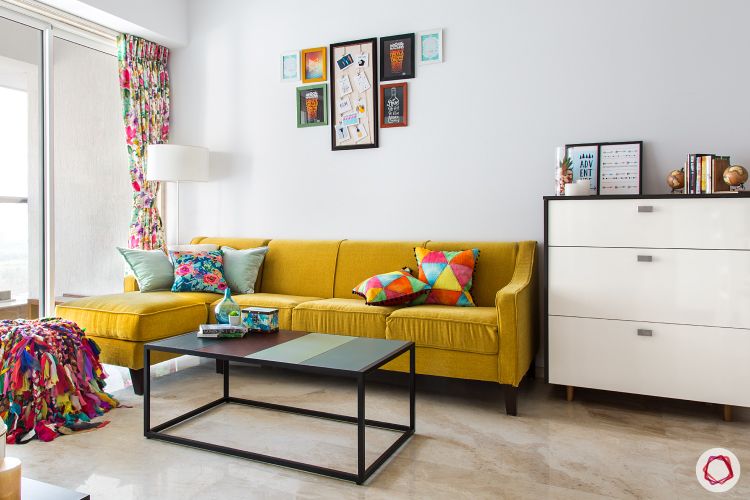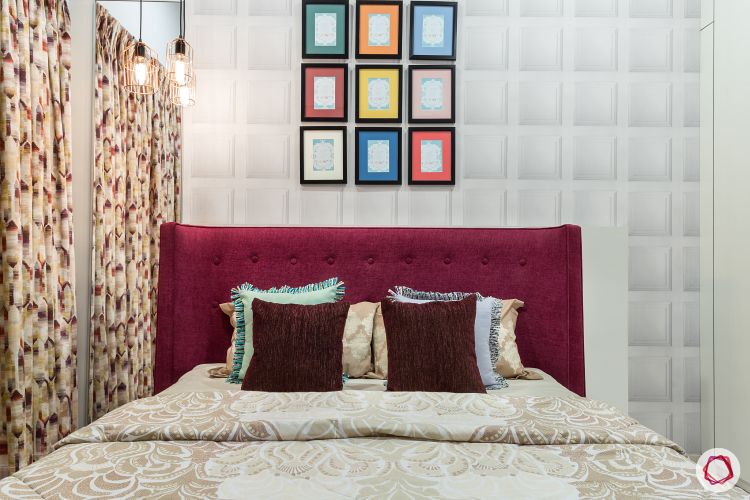 For those who love a boho vibe, this home is straight up your alley. With statement furniture and its breezy vibe, the home certainly scores a perfect ten. Moreover, the rooms feature a vibrant colour palette with ample display units for souvenirs.
Price range: 5-10L
---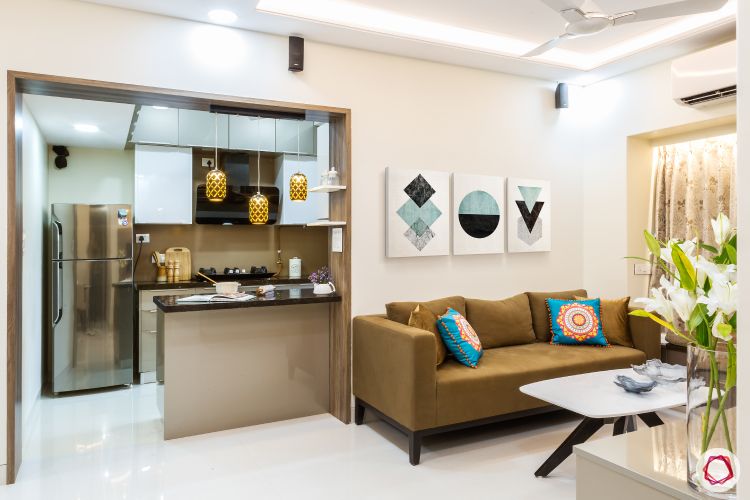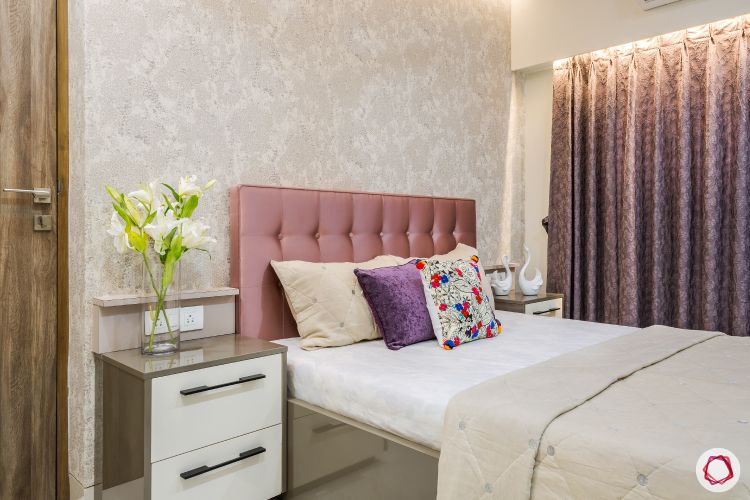 This 2BHK in Kandivali West is 850 sq ft. The homeowners were particular about having ample storage with optimum space utilisation within the stipulated budget. The result? A modern home with a beautiful exposed brick wall, accent lights, subtle wallpapers and smart storage. We love how the kitchen opens up to the living room so that the family could whip up a meal and not to miss their favourite TV shows at the same time!
Price range: 5-10L
---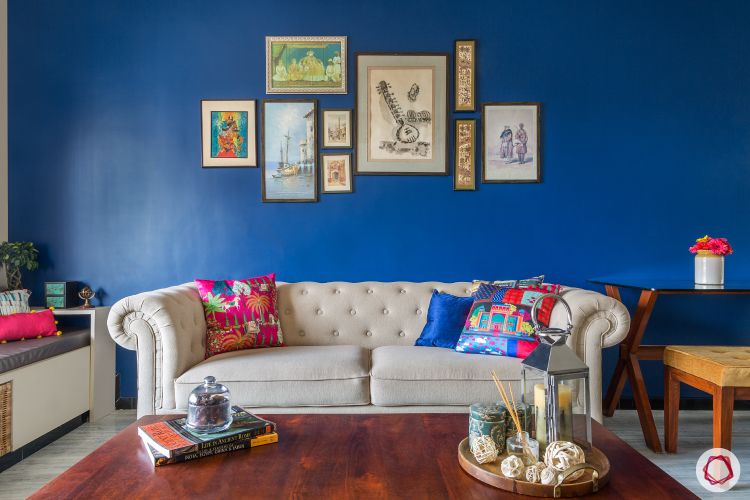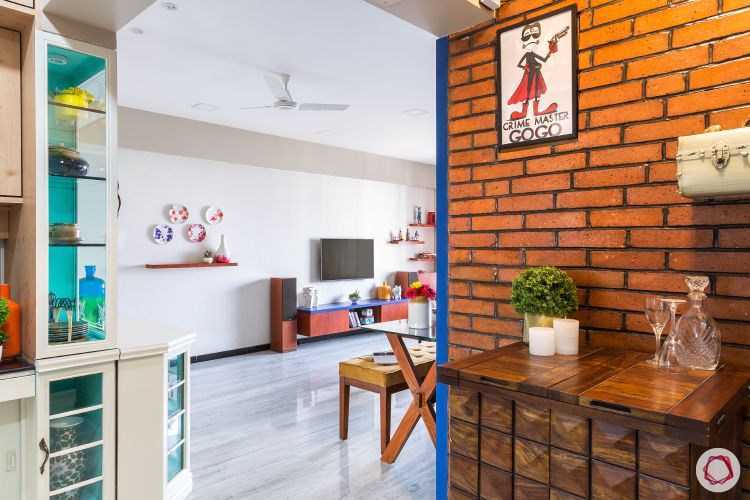 This home for a family of five (including a furry one) was desperate for a makeover. The home now sports a modern look that reflects the family's vibrant personality. Props to the designer for adding stylish elements like a wall-mounted TV unit, electric blue and white crockery unit, exposed brick wall and a bar nook.
Price range: 5-10L
---
Also, if you liked reading about these Mumbai home designs, check out Mumbai Meri Jaan: Hottest Decor Trends of the City.

Send in your comments and suggestions.