If you've decided to take up the herculean task of painting your own home, then this article is going to be handy. When you learn the basics with these house painting tips, you'll know if your hired help is on the right track. Equipped with this know-how, you'll know if your paint job is on point from the start, instead of adjusting with a shoddy job at the end of it.
House Painting Tips #1: Choose Wisely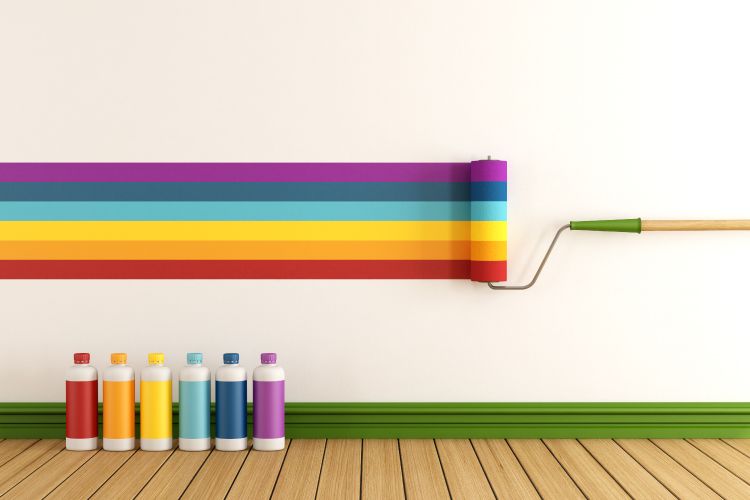 Before you even get into painting mode, try on some samples to find the best fit for your home. Our designer, Chandni Aggarwal, suggests that you assess the room before you dive into a conclusion. "Light tones usually open up the space making it airy and bright. However, for more warmth you can opt for yellow and red tones," she says. You can also read this article for more insight on choosing the right colours.
House Painting Tips #2: Precautions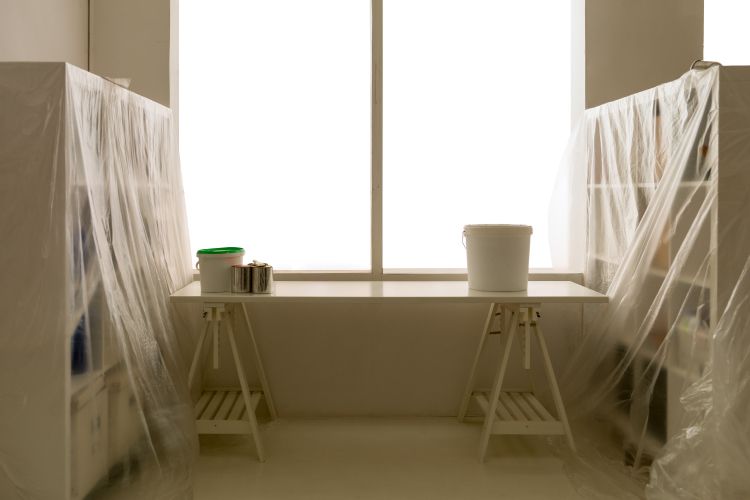 Once you've finalised on the colour and taken your picks, take precautionary measures to save your furniture and floor from stains. Move the furniture to the middle of the room and wrap it with dust covers or even newspapers. Similarly, your windows and doors need a decent cover to avoid any mishaps and stained surfaces. If it's a new home, then covering the flooring would be sufficient.
House Painting Tips #3: Even it Out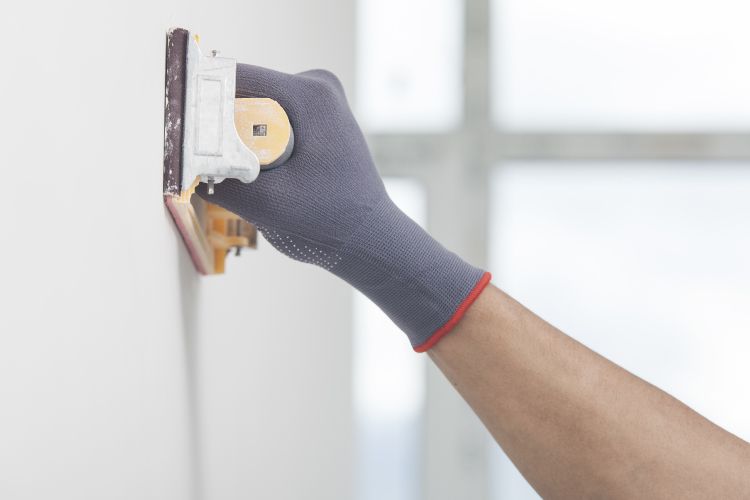 Even a wall built to perfection has an uneven surface. For new homes, the trick is to even the wall with a layer of plaster. Commonly known as plastering in India, experts use POP to fill in gaps and cracks in the drywall.
If you're just repainting the wall, you can skip this process and concentrate on peeling the paint off. Painters will use a scraper to get rid of the existing paint. If it doesn't do its job well, they can always resort to chemical strippers.
House Painting Tips #4: Decide on the Equipment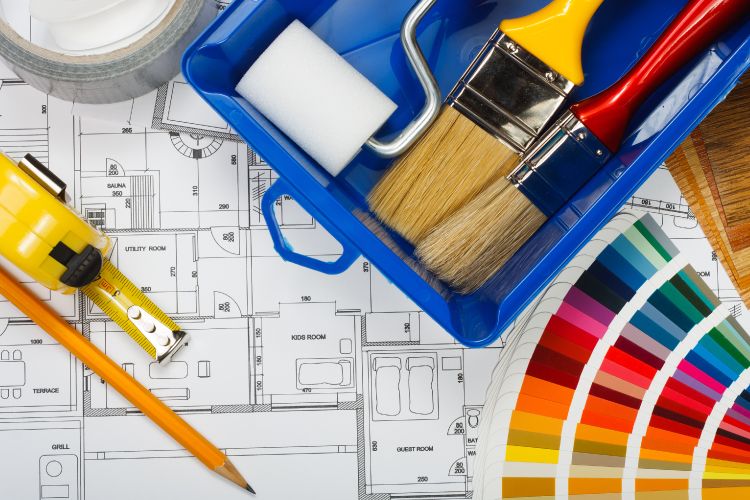 For a quick fix, use paint rollers as they absorb more paint and spread them out evenly. However, for the corners, use paint brushes that will leave you with a clean finish. Brushes also give a textured effect to your home. But you would have to dive into the decision of choosing the right bristles.
House Painting Tips #5: Why a Primer?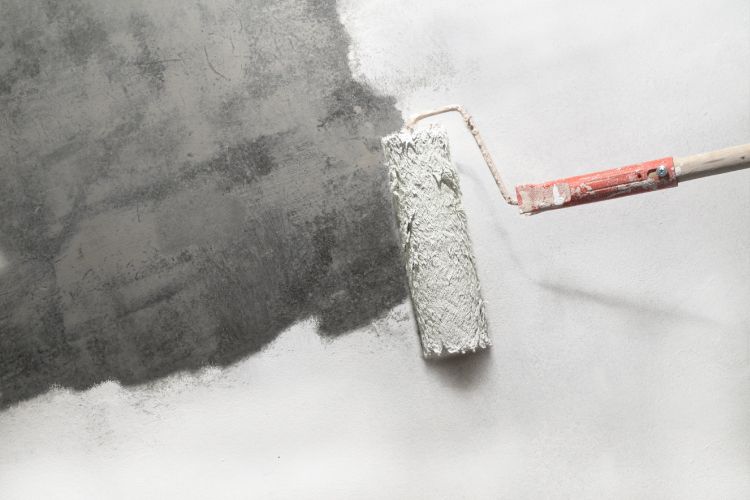 Ever wondered what a primer does? Well, the answer is simple. It works as a base so that your drywall doesn't soak up more paint like a sponge. It also acts as an adhesive to ensure the paint sticks to the wall effectively and enhances the durability of the paint.
The primer also costs less so with a reasonable budget, you should be able to apply two coats of primer, to begin with.
House Painting Tips #6: Coats of Paint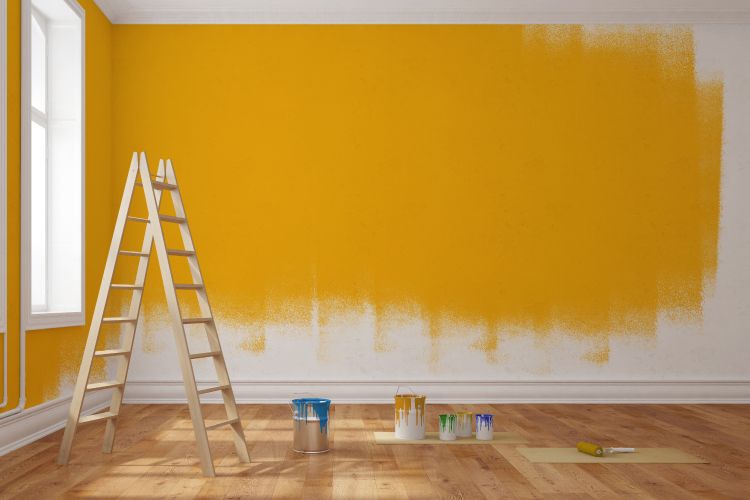 Here's the fun part! Apply three coats of paint for the colour to pop. Depending on the type of paint you use, ensure you let it cool off before you apply the next coat. The number of coats you apply will be more if you don't use a primer.
House Painting Tips #7: Deep Cleaning
In case you were not able to pull off the job without staining any surfaces, not to worry! Employ a deep cleaning technique to get rid of stains. Use some dish soap and rubbing alcohol. But if that doesn't do the trick then use chemical cleaners or turpentine (available with the painters) to remove them. Once this is done, you can set up your interiors.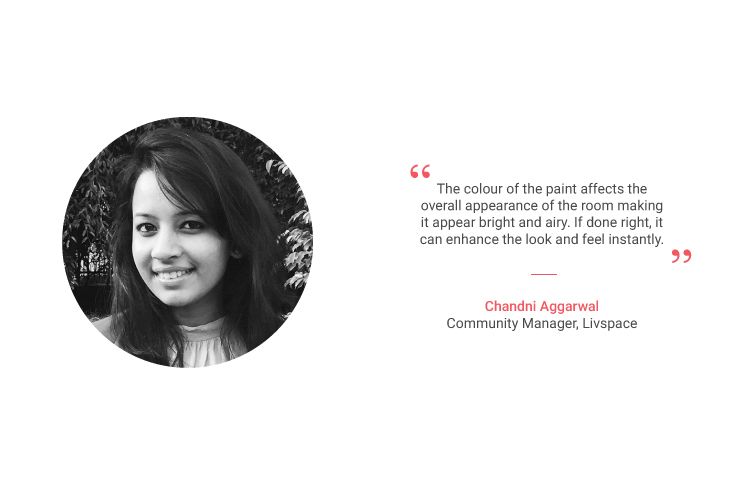 Now that you know your painting job well, let us know how the experience was and if these tips were useful to you.
— editor@livspace.com