If you're looking to uplift a room or your home, revamping an empty wall would be a great idea. While you may think that wall art design is an expensive or tedious option, Livspace brings you some inspiring ideas that are affordable, easy and fun! Let's get you started!
#1: What Is Wall Art Design?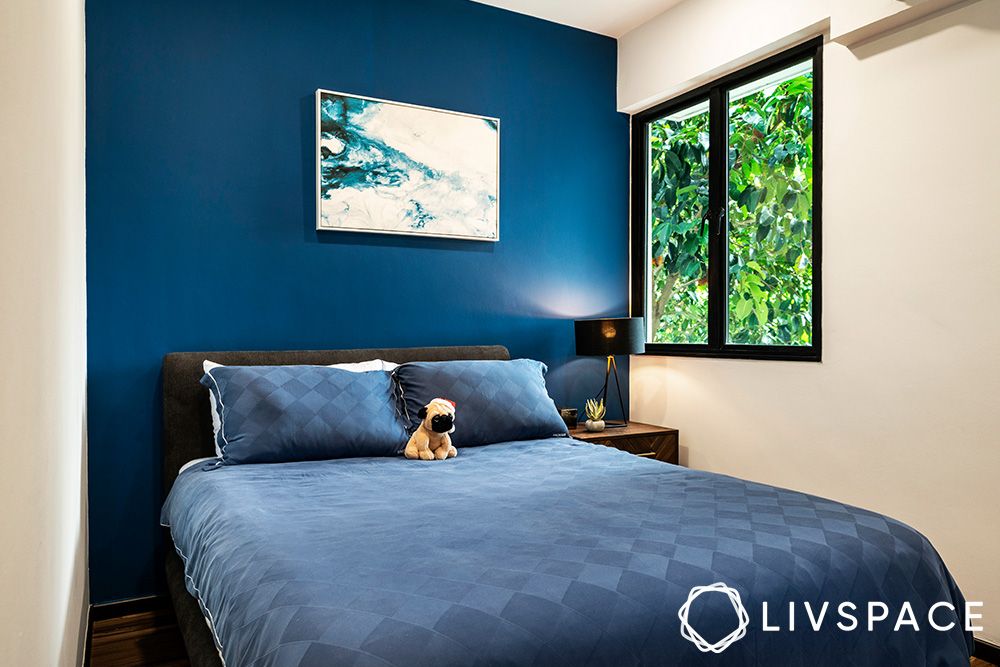 Everybody wants a gorgeous home but decor can often create a dent in your wallet. If you have a budget, wall art design is the best option for you. Wall art is nothing but decor and designs that you can use to give your wall a new look. In this article, we have discussed some easy and unique wall art ideas for your home.
#2: Wall Art Design Ideas
A) Oversized Quilt Wall Art Idea
All you need is an oversized quilt in a colourful and quirky pattern to give your wall decor a pop of colour. This wall art idea is also perfect for kids' rooms as it is child-friendly.
B) Basket Wall Art for Living Room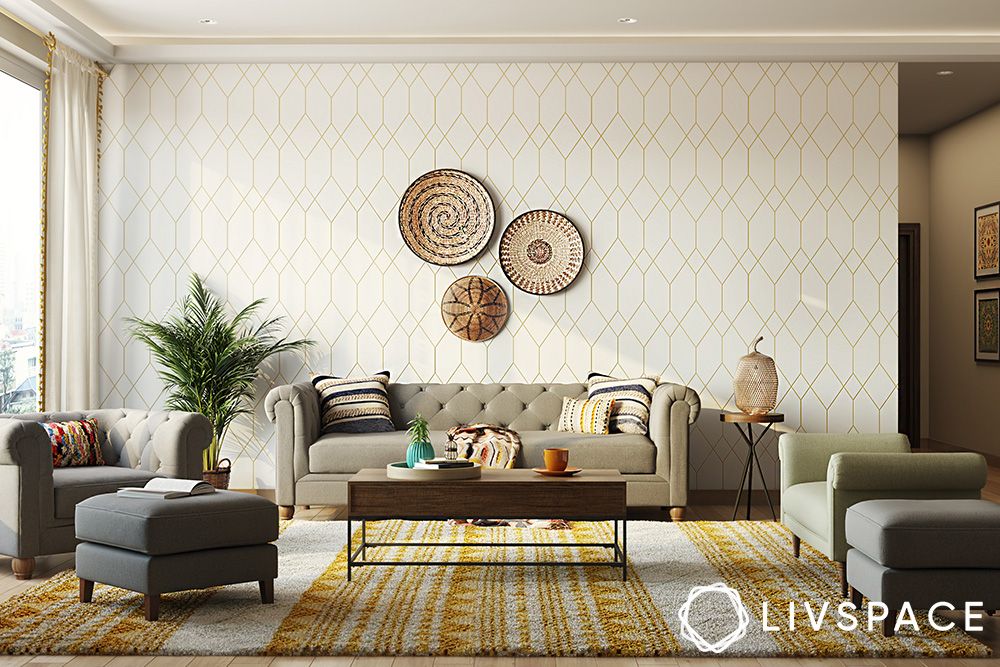 If you want a bohemian look for your home, go for basket wall art for living room or any other room for that matter. This type of wall art design is not only unique but also very easy to DIY.
Also Read: Which House Painting Designs and Colors Are Best for Your Walls?
C) Spoon Display in the Kitchen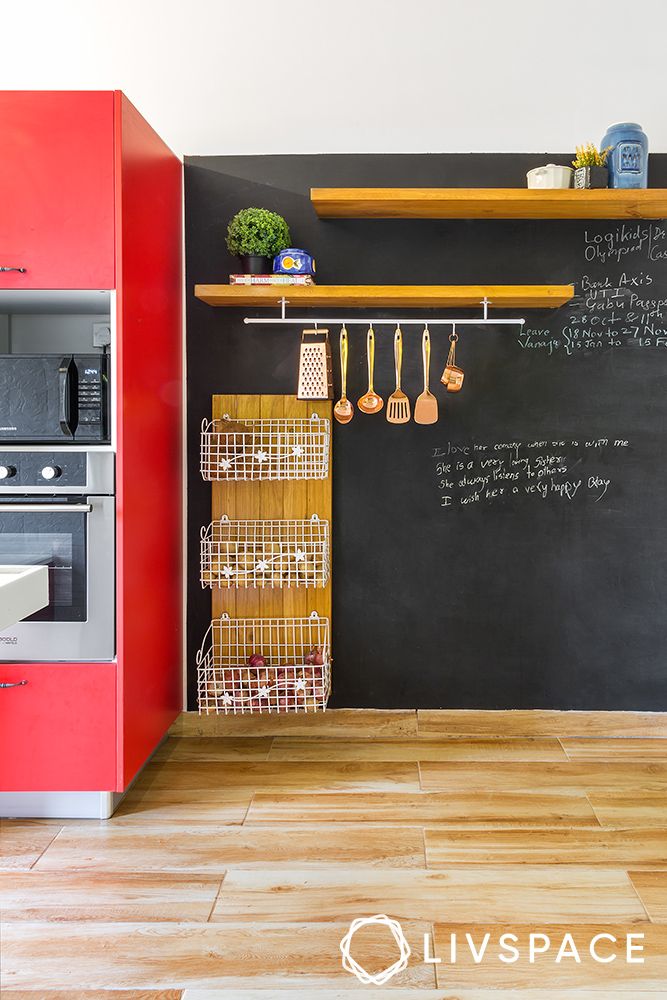 While revamping your walls, don't forget your kitchen. A simple wall art design is to hang up your spoons on the wall. If you have shelves, you can also add some pretty decor items.
D) Frames in a Grid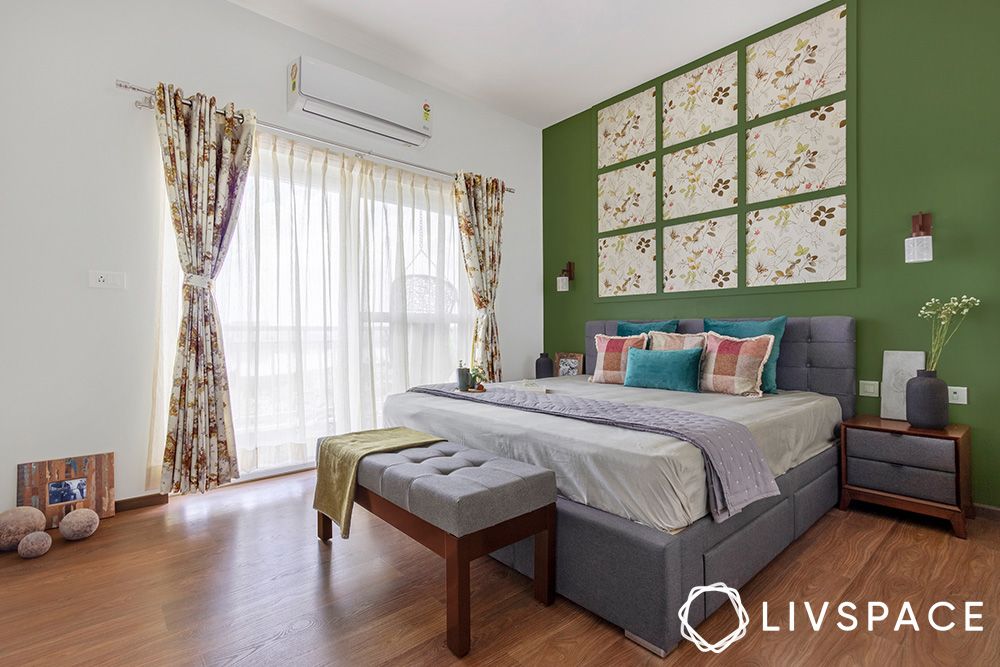 If you are looking for unique wall art ideas, use photo frames to create a grid (or any other shape) on your wall. This is also a great way to create a memory wall.
E) Wall Painting Art Design With Memento Maps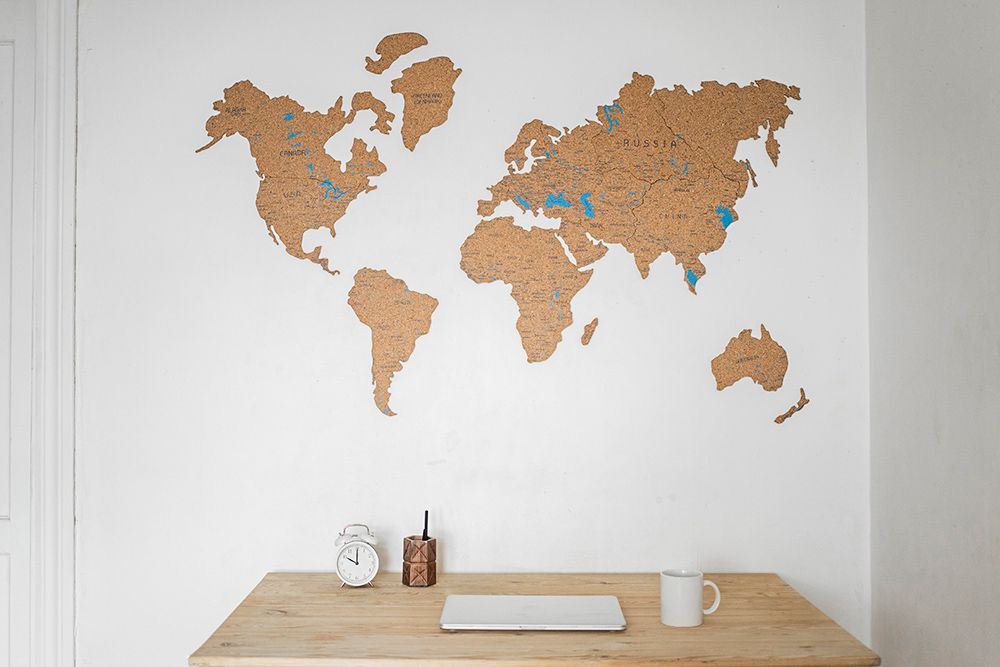 This is for all the travel lovers! A great wall painting art design is to use memento maps and mark all the places that you have visited during your travels.
F) Wall Art Design With Chalk Paint Calendar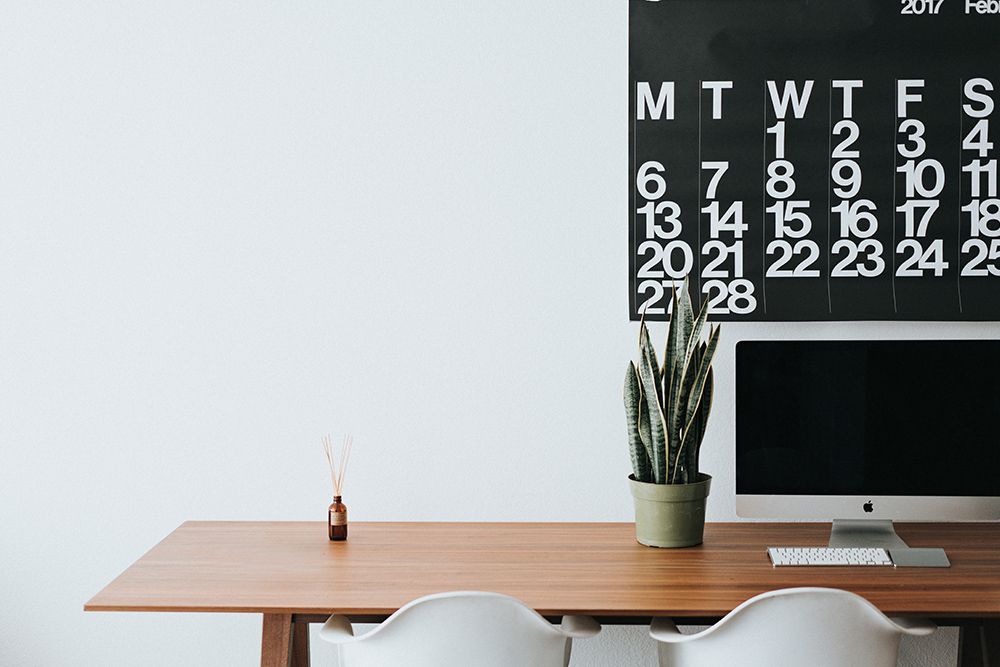 Awaken the child within you with these wall decoration ideas for home! An easy DIY wall art idea is to have a blackboard and use chalk paint to create a calendar or to-do list or even to play tic-tac-toe!
G) String Wall Art for Living Room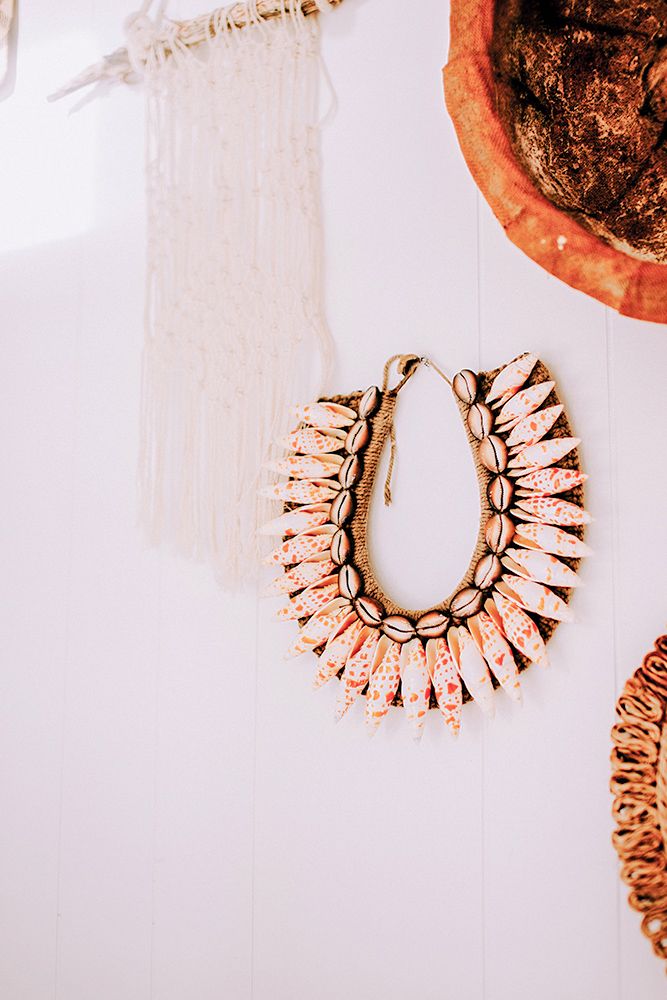 If you want some unique wall art for living room interiors, opt for string art. This type of wall art design looks quite bohemian. A very popular string wall art decor for living room is macrame.
H) Floral Wallpaper for the Bedroom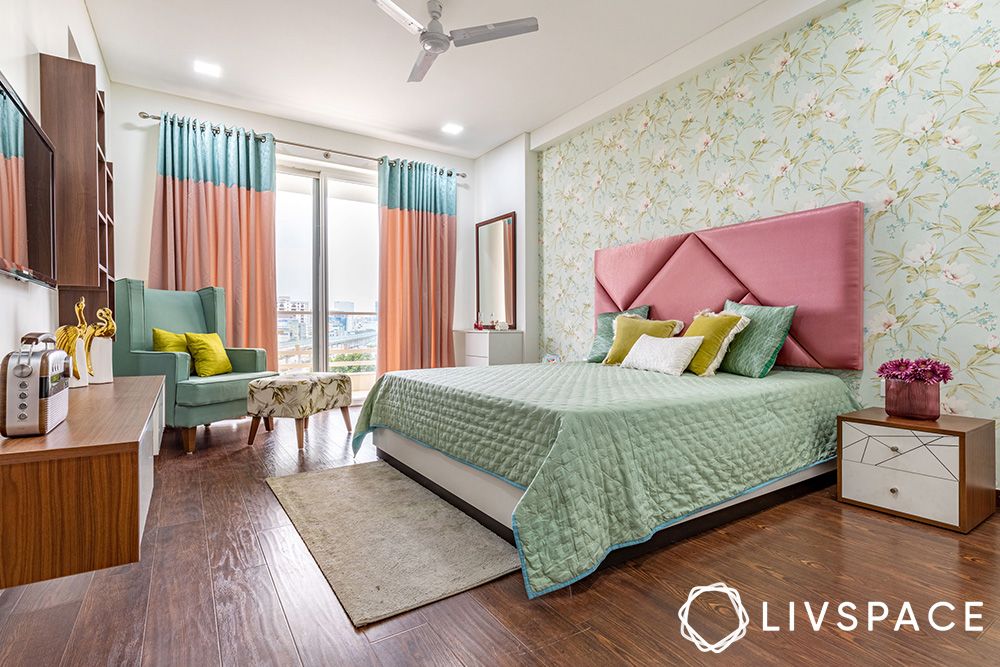 When confused about wall art design, wallpapers are always great go-to options. If you are looking for large wall art ideas, opt for a simple wallpaper in a floral design to keep the look elegant.
I) Wall Art With Books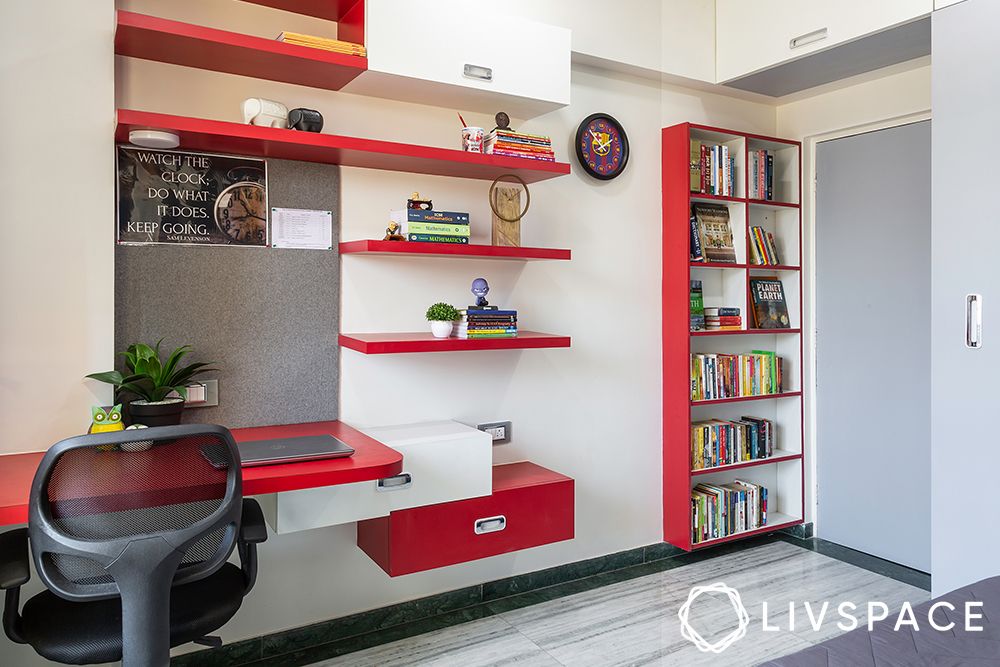 If you have piles of books lying around, use them for your wall art. Install some racks and shelves on your walls and line them with your favourite books.
J) Metal Leaf Wall Art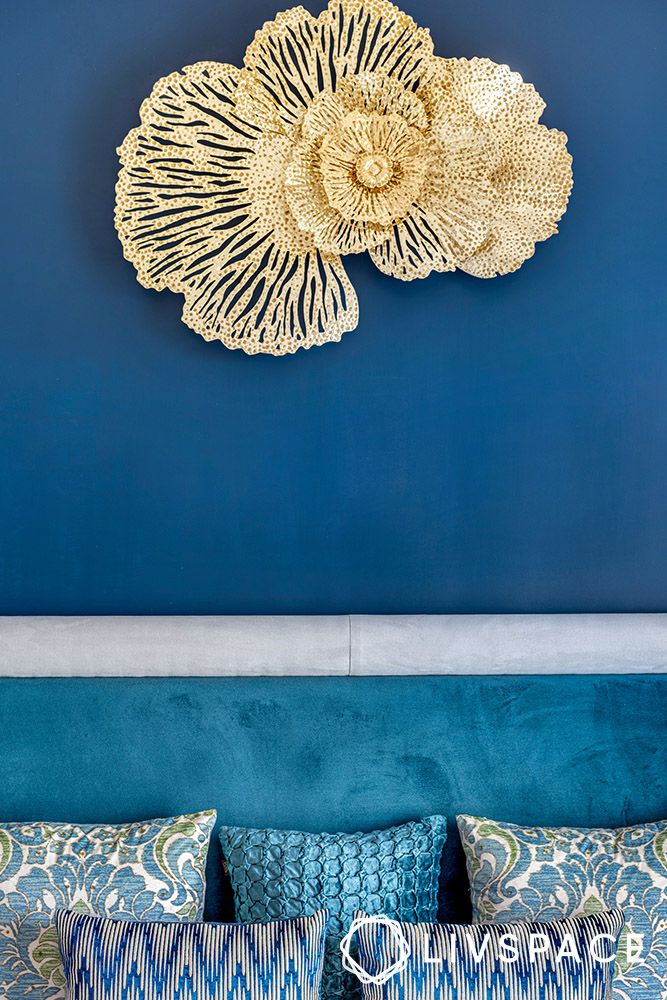 Metal, especially in shades like gold, signify all things glam! If you want luxe wall art decor for living room, get yourself some metal leaf or floral art.
K) Modern Wall Painting Art Design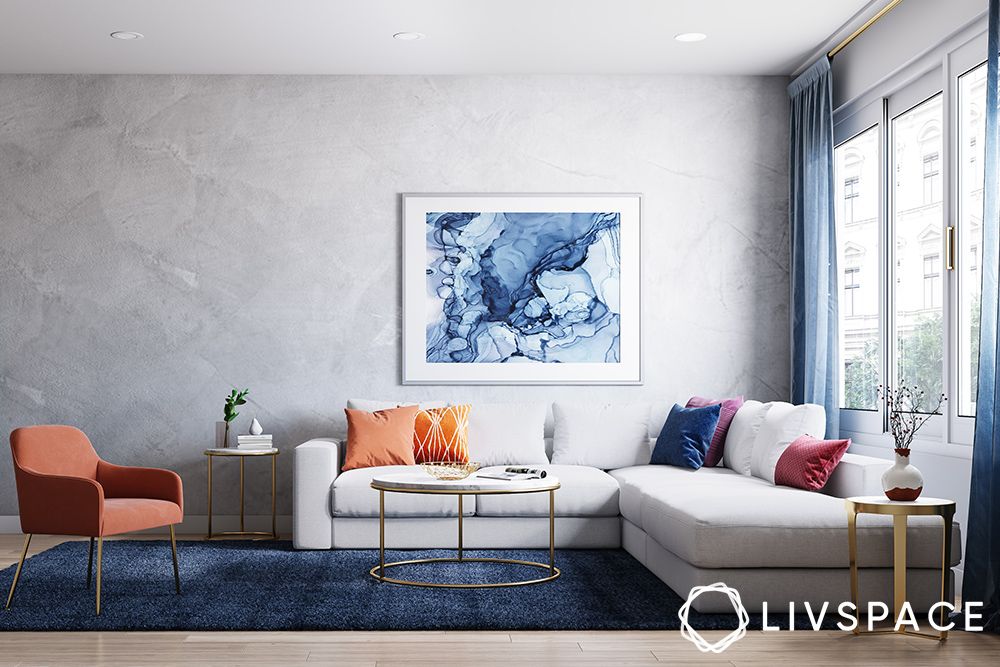 This one is a classic. Wall paintings look elegant and are available within different budgets. If you are looking for wall art painting ideas, opt for a modern painting.
#3: Tips On How to Maintain Your Wall Art
Avoid direct sunlight
Don't use chemical cleaners
Dust regularly
Keep pests like insects away
Clean carefully with a soft cloth
You can mount a guitar, turn a wall into an atlas marking your travels, stick decals, invest in a big wall-mounted clock, or even turn one wall into an accent wall with a complementary colour or bold print. Wall art just needs a little thought and some initiative.
Click here for our curation of some more inspirational ideas. Let us know if you have any more stunning ideas to cover up a blank space.
Also Read: 5+ Ideas for Exterior Colour of Houses to Create a Striking Impression
How Can Livspace Help You?
We hope you found our ideas useful! If you want beautiful interiors for your home, then look no further. Book an online consultation with Livspace today.
Wondering how our customers feel about working with Livspace? You can check out the Livspace reviews here!