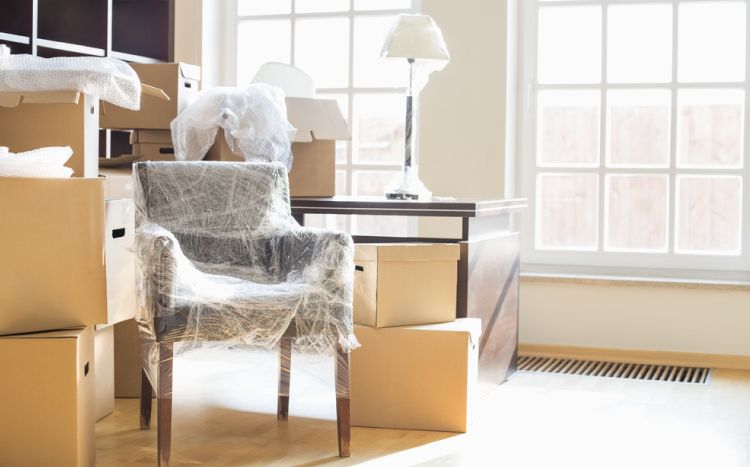 Planning to move into a new home or apartment?
In the midst of all the things that you need to take care of before moving, your choice of packers and movers is also extremely crucial. If you are moving within the city, a local reliable service provider will work; but if it's an inter-city move, then, everything literally boils down to how good your packers and movers are.
Below, we've listed out a few tips to help you choose the best movers and packers. After all, you are going to be trusting them with every single thing that goes into making your home beautiful.
Tip #1: Discard what you don't need
Before you even begin choosing a reliable packer and mover, it's important that you begin preparing your home for the move. Discard all the things that you don't need. You'll be surprised how many clothes, utensils and other odds and ends we really don't need at home. Ask Marie Kondo, I'm you can learn a thing or two from her.
A quick overhaul is essential before you begin your moving process because it can result in the discovery of a lot of stuff that is of no use to you anymore.
Tip #2: Organization is everything
After you are done with the decluttering your home, categorise your stuff into broad themes.
For instance, keep the fragile stuff separate like decor pieces, collectables and cutlery. Books should be segregated from liquids and other sharp objects. Clothes should ideally be transported in suitcases, so make sure you have enough to fit your entire wardrobe in.
Bigger items are far easier to dismantle and pack. So, make sure you organise the smaller things in your home to ensure you have more control of the moving process. Create a list and always keep it handy till the entire moving process is complete.
Tip #3: Research, research, research
There are two ways to go about choosing your packers and movers. Verbal recommendations by friends or family. And the other is research, research and more research. Begin with a simple google search and then cross check your shortlists against what type of reviews they've received, what type of services and prices they offer, whether they have a legit website etc.
You could also ask for recommendations on social media groups or ask for reviews from acquaintances.
Tip #4: Cross check credentials
Before you finalise the deal, ask the company to produce their legal credentials. Check if they have a license/ legal permit to operate. In case you run into problems, remember you need a trusted company that's answerable to you.
Tip #5: Always opt for insurance
An important aspect, which is often neglected, is checking the company's insurance policy. A reputable company will offer you insurance coverage in case of wear and tear, which is a very real possibility during transportation. If they refuse and insist they are very reliable, that's a red flag in itself.
Tip # 6: Pets, plants and vehicles
In case you own a lot of plants or have a pet, it is better to choose a company that also offers services for the transportation of the same.
Similarly, some companies transport cars and bikes as well. Make sure you choose a packers and movers company that can do this for you along with the transportation of your regular stuff.
Tip #7: Questions galore
You'll obviously have lots of questions: how soon will it arrive at my destination? How many trucks are you going to use? Are you going to use your own cartons? Do I have to pay for them separately? Are you going to use bubble wrap? etc. Make a list of all the questions that are on your mind and clarify them before you sign on the dotted line.
You should be aware of the condition in which your stuff will be transported, the way everything will be packed and categorised and the way the unloading will take place
Follow these tips for a safe and smooth transition from one home to another home.
Happy moving!